Well even though the week disappeared in a hurry it gave us a true taste of Spring. I can't believe I got away with wearing flats and no socks in February! It was double digits and sunny out all day yesterday which made running errands much less of a drag, plus I had an excuse to take the pup for an extra long walk (although he needed a bubble bath after). Oh and the snow is all gone, every last slushy flake! Even if it's only temporary, I'll take it.
Now, time to get on with the post. Today we're talking natural/safe skin care and beauty favourites. Over the years I've had a tumultuous relationship with my skin (which I'll divulge below) and I know I'm definitely not alone in my experience. I'm only just finally starting to understand what it's been telling me but while I've been fumbling along with my interpretations I've managed to discover some really great products that I love and I'm happy to share them with anyone who's interested!
So if that happens to be you, today I'll be sharing:
1 | My Skin Story (The short-ish version)
2 | My Current Skin Care Favourites
3 | My Current Beauty Favourites
4 | Where I Shop (For natural, clean, safe products)
+++ | ALL YOUR SUGGESTED PRODUCT LINES + RESOURCES
So let's dig in shall we?
---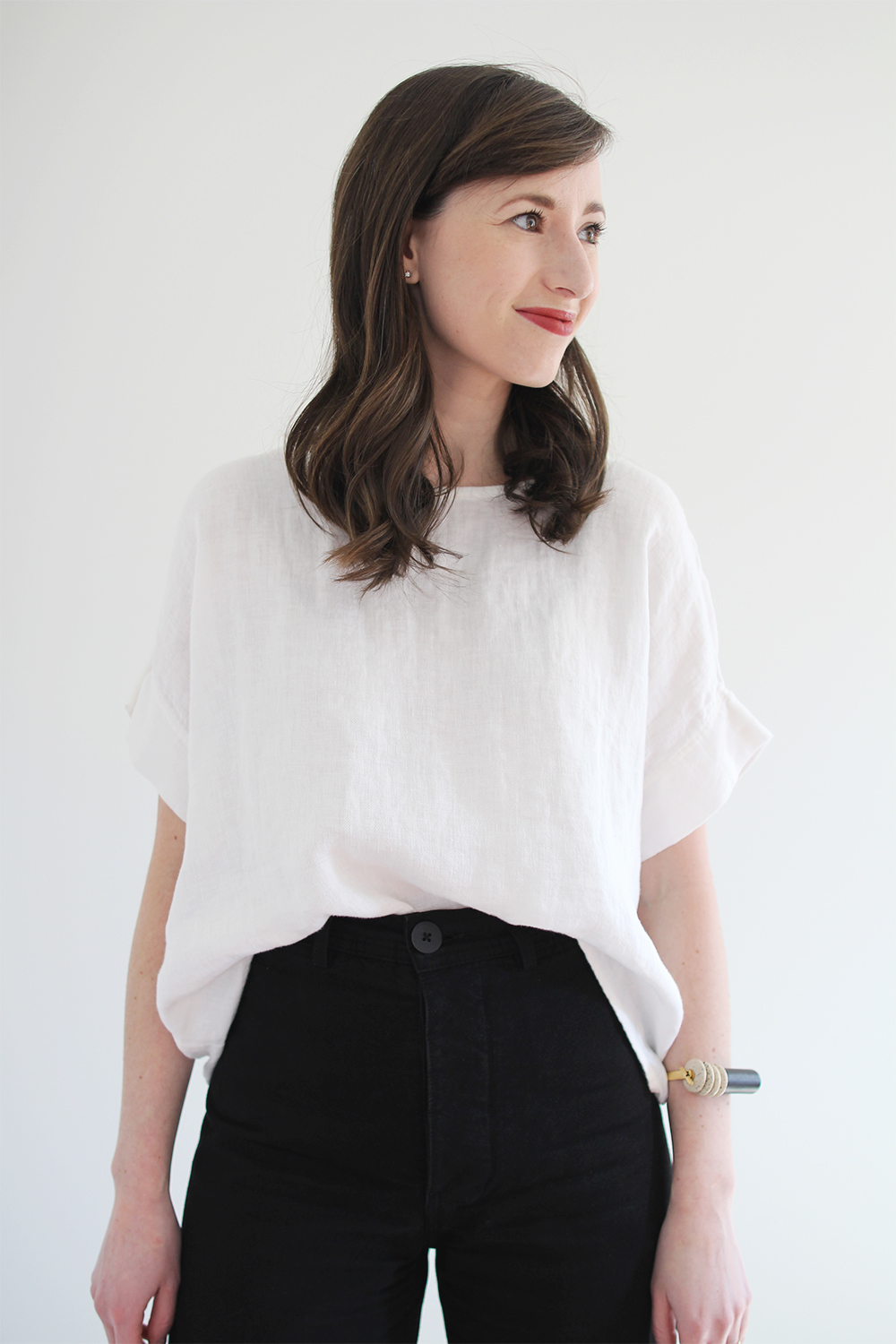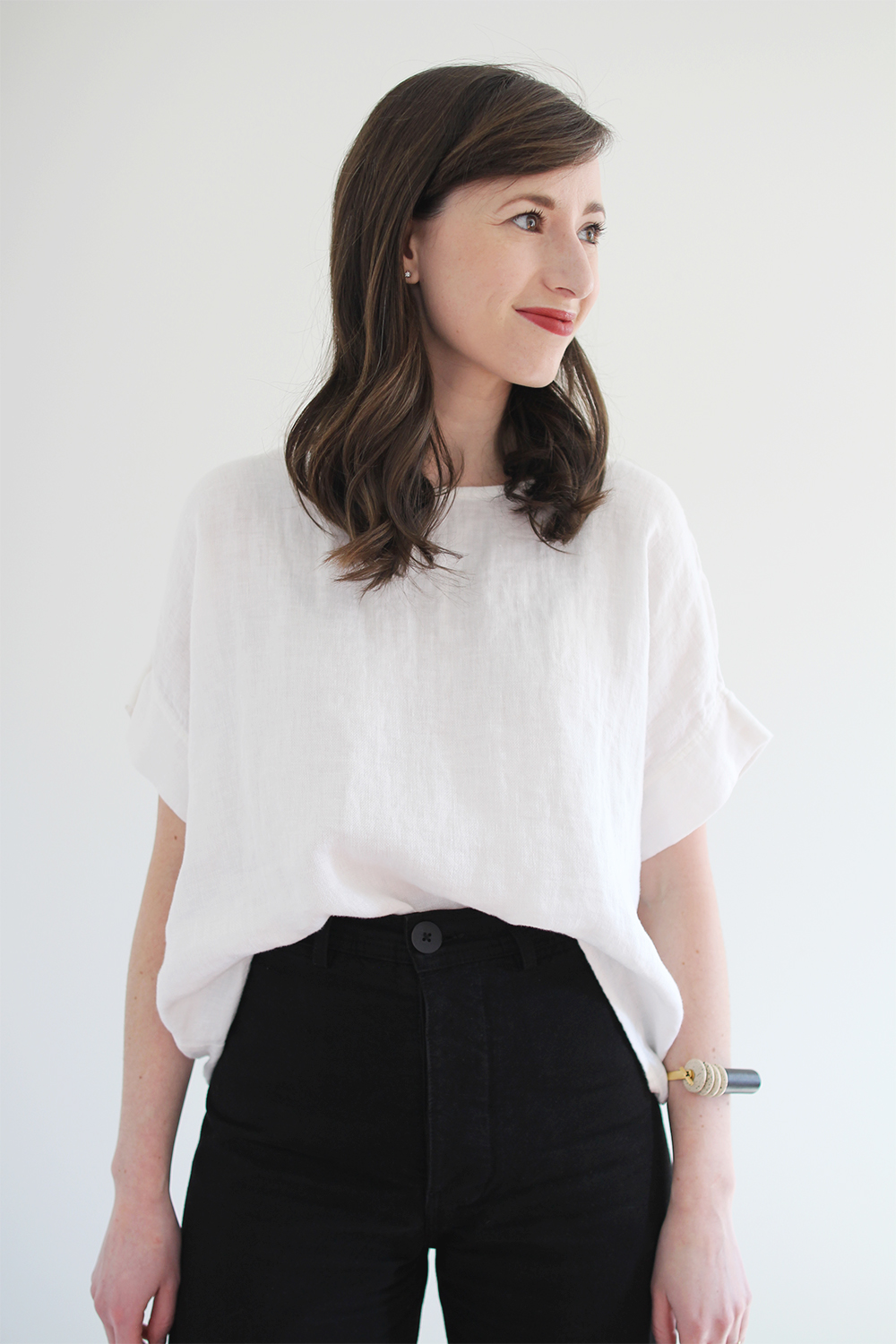 ---
MY SKIN STORY
---
As I said, my skin and I have had a somewhat tumultuous relationship over the years. Pretty much as soon as I hit puberty I started getting acne on my back and shoulders, which was pretty hard on the self-esteem of an already overly sensitive, self-conscious young woman like myself. So I went on the pill and hooray, it went away. Until, it didn't. Throughout high school and university and honestly right up until recently I've been battling breakouts off and on. Sometimes they disappear for months and I get to live a blissful clear skin life until they suddenly reappear with a vengeance. So there's that.
Then over the last year or so I've found myself battling acne on my face, which I can tell you is WAY harder on that overly sensitive, self-conscious woman I just mentioned. After trying lots of different topical options from harsh astringents to just splashing water on my face for a week I've come to realize that won't really solve the problem (yuh think?). The issue stems from an internal hormonal imbalance. Although difficult to resolve it was identifiable by the fact that my breakouts are always on my chin and jaw line (and on my back), predictable by my cycle, cystic and really hard to eradicate. Super fun.
Once I figured out that my issue was hormonal I started doing research and saw my doc to make sure nothing more serious was going on. Then I was able to making strides toward a more permanent solution. This has been a combination of a new birth control pill, eating better (ie: less processed food, refined sugar and dairy), supplementing my diet with key vitamins, minerals and oils, exercising more (hot yoga has helped a ton) and trying to reduce the amount of stressors in my day-to-day life (still working on that one). I've also been taking EstroSmart (which I thought was going to be a total sham) and believe that it's had a very positive effect on my skin as well.
So while I'm not totally at peace with my skin and it's far from perfect (I'm wearing lots of makeup in these shots!) I've come to appreciate that it's not actually working against me after all. It's responding to how I treat my body and the better I can understand what helps and what hinders it, the happier we'll both be. I know, not rocket science but at least I'm getting there!
Even though the process of treating hormonal acne has been frustrating and disheartening at times, it's also led me to an all natural (mostly organic) skin and beauty regimen. I feel so much better knowing that the products I'm putting on my skin are helping it rather than harming it. That said, the world of natural beauty has expanded so much over the last few years and there are so many incredible products to choose from now that it can be hard to know what to try!
So today I'm sharing my favourite all natural (or at least almost all natural and highly safe) products that I've been using regularly for, in most cases, many months so you might be able to find one or two that work well for you, if you're in the market.
My regimen is fairly straightforward and because of how sensitive my skin has been I try not to mess with my routine too much. So you won't find any masks, peels or fussy spa treatments on this list just tried and trusted products I love to use.
So let's have a look! 
---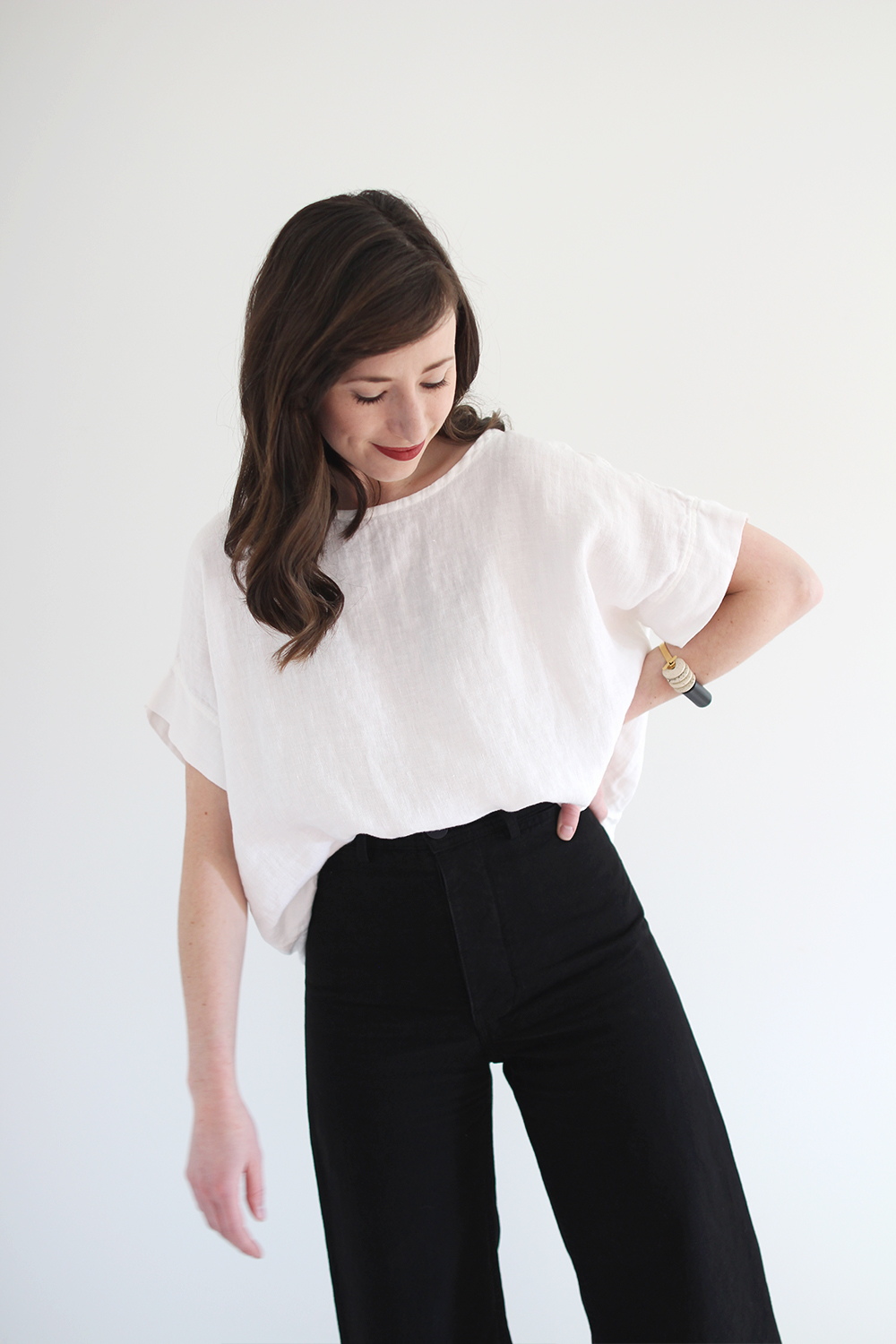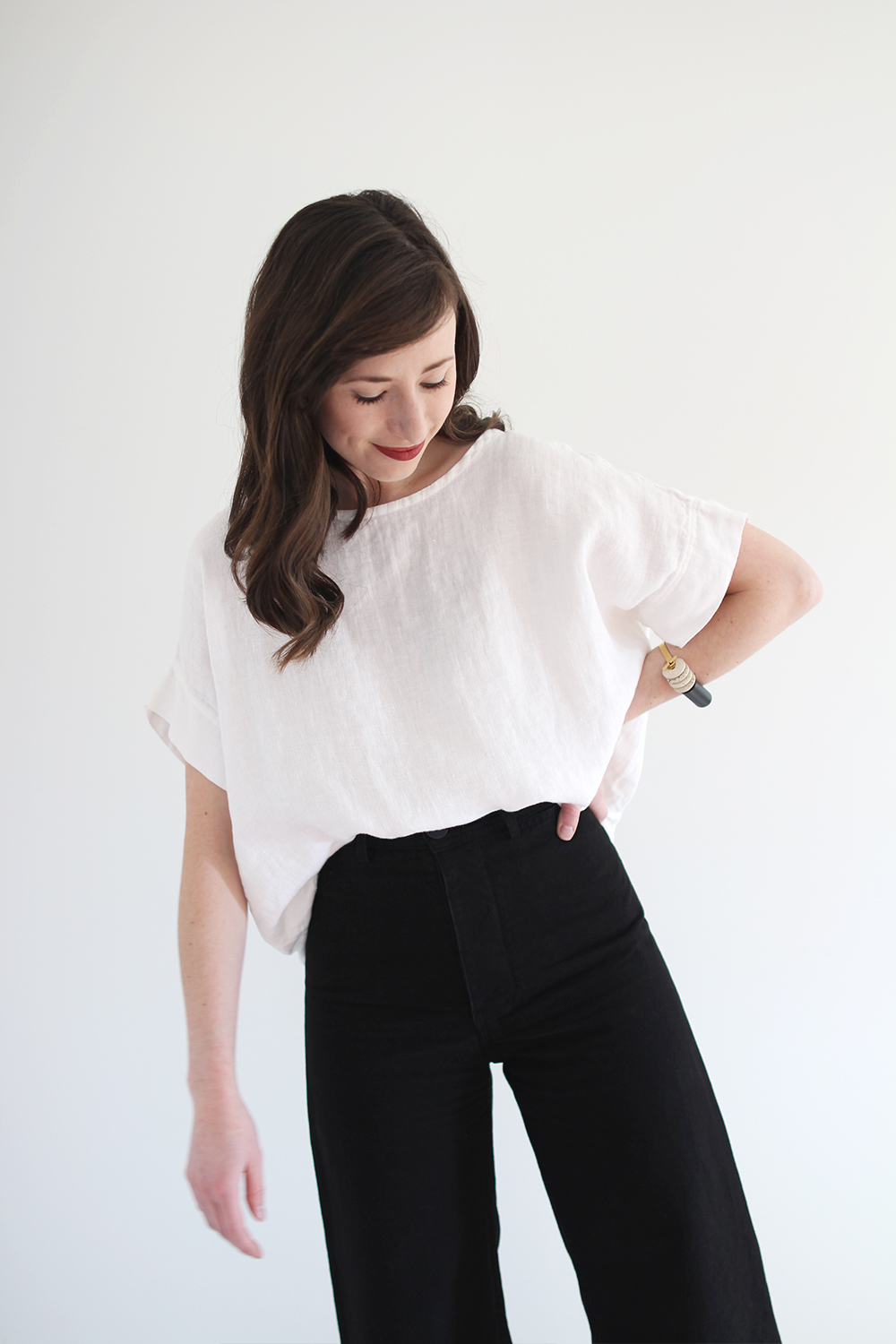 ---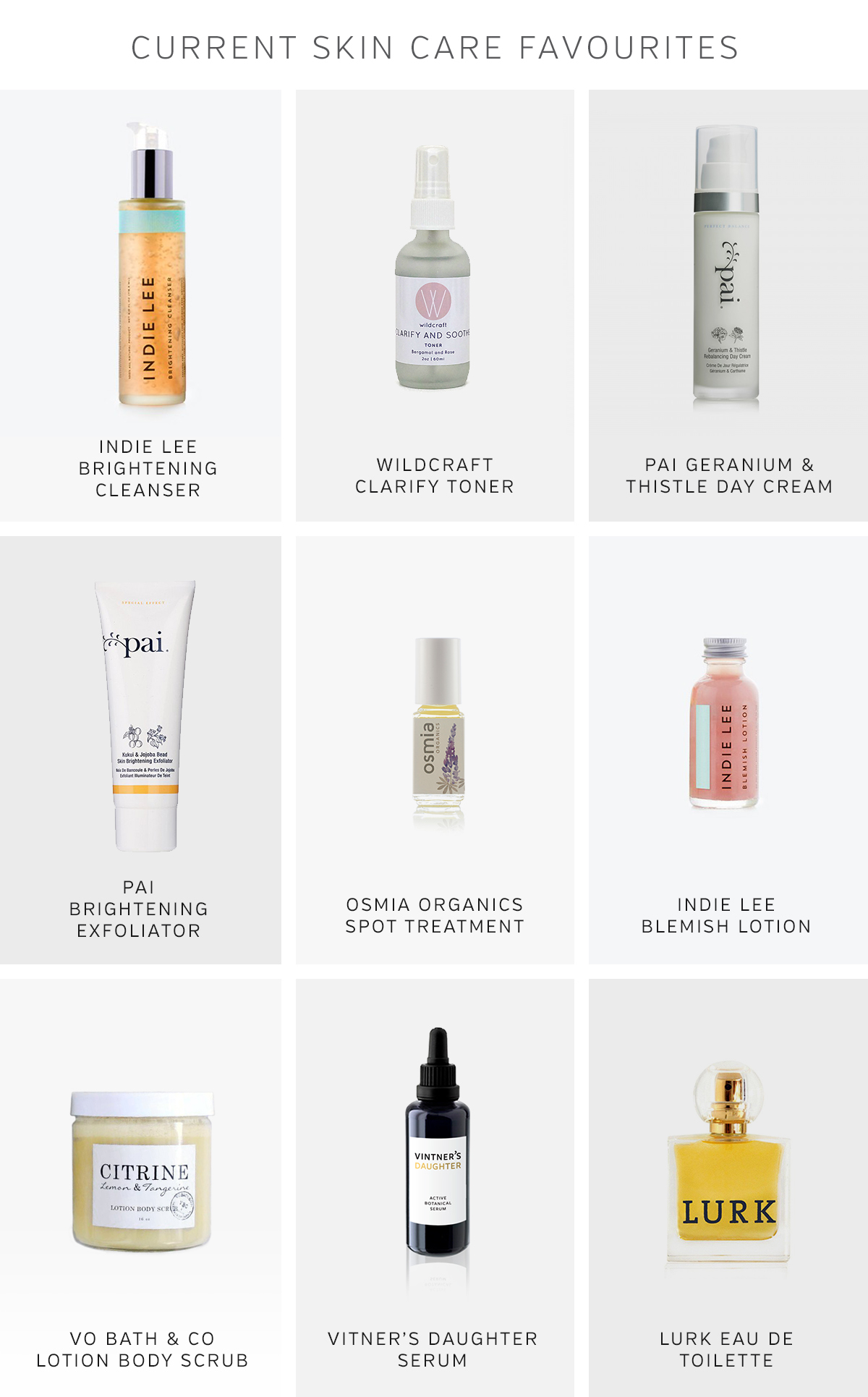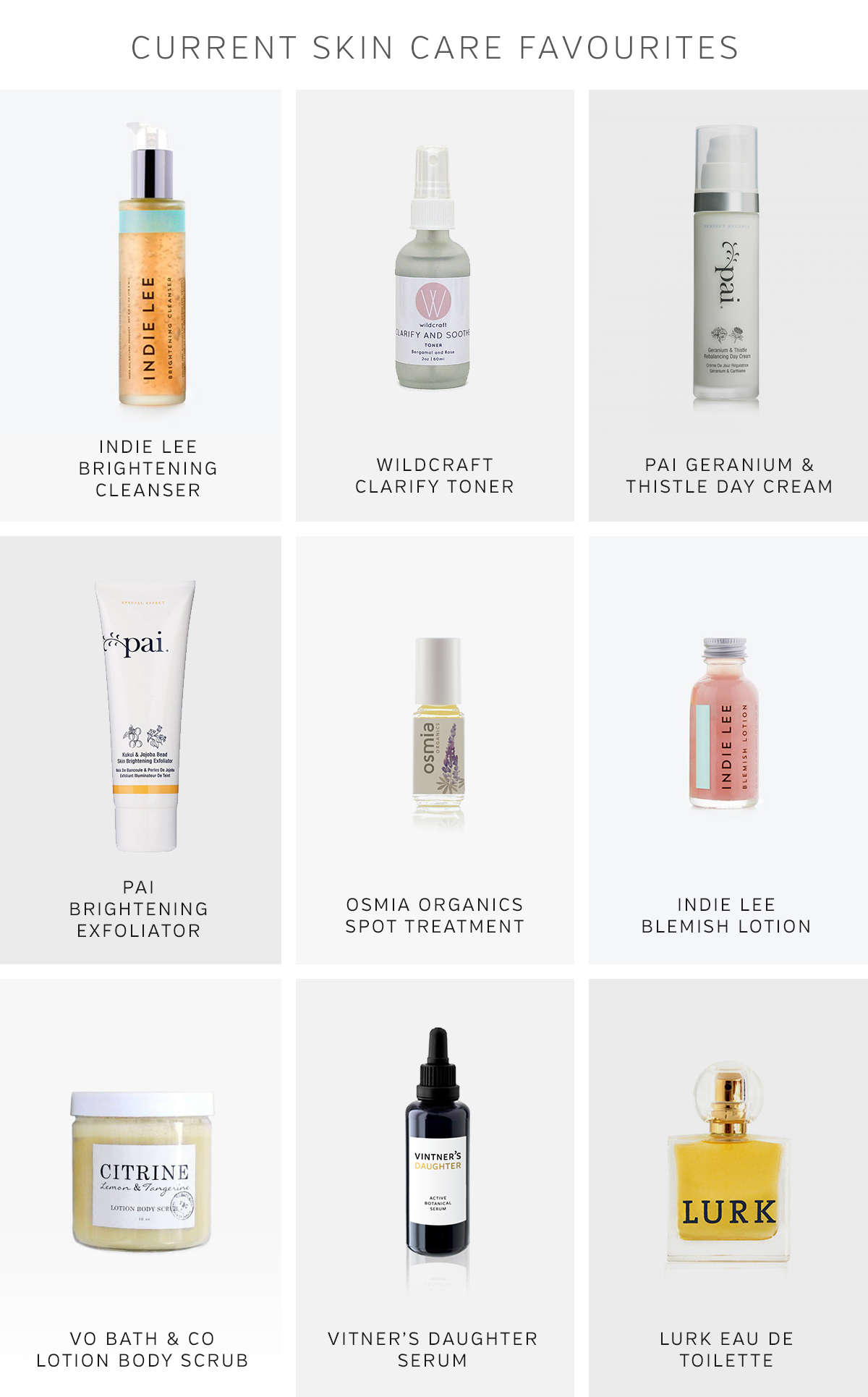 ---
1 | INDIE LEE BRIGHTENING CLEANSER | $32 | Natural + Safe Ingredients | I only ended up trying this cleanser because my previous go-to (Tata Harper Refreshing Cleanser) was sold out but now I'm onto my third bottle of it and I LOVE IT. It's gentle but effective and you only need a dime size dollop to get all your make-up off and feel like your pores have been cleared without being dried out. It doesn't really lather but it smells amazing (thanks to the strawberries) and all the rave reviews are totally warranted. Available on Amazon.
2 | WILDCRAFT CLARIFY TONER | $16 | All Natural | I became a fan of this one after my collaboration with Wildcraft Skincare, a Toronto based, all-natural skin care line. Using a toner has always been part of my skin care regimen and this one is wonderful. It only has four ingredients and I can immediately feel my skin calming after I spritz it on (yay for no cotton pads!). I'm currently on my third bottle of this one too.
3 | PAI GERANIUM + THISTLE DAY CREAM | $60 | All Natural | I've been a fan of this one for a long time. I was using the Tata Harper Rebuilding Moisturizer but it was leaving my T-Zone feeling a bit oily this winter so I went back to this and I'm loving it. It goes on very smooth and soaks in right away, leaving my skin feeling satiny soft. I don't even feel I need a primer and apply my foundation directly after. PAI has a great selection of moisturizer options and the whole line is lovely. Available on Amazon.
4 | PAI BRIGHTENING EXFOLIATOR | $44 | All Natural | I LOVE using this one in the shower and it's one of few exfoliators I've tried that really eliminates dry/dead skin without causing a ruckus on my complexion (thanks Jojoba Beads!). It also has a beautiful scent and just enough moisture that my skin never feels stripped or dry after using it. This one has been on my roster for ages and one tube goes a looong way when you only use it a few times a week. Available on Amazon.
5 | OSMIA ORGANICS SPOT TREATMENT | $22 | All Natural | This stuff is magic and I'm obsessed. It's an all natural and super potent blemish banisher that actually works. It doesn't leave you with flaky dried out areas either! A little goes a long way and after using one tiny bottle for months it's not even half empty. I'm kind of addicted to the smell too since it's a beautiful earthy blend of essential oils. As my acne has started to clear I still use it on dark spots and it's been helping repair the pigmentation too. Honestly, can't recommend this product enough! Available on Amazon.
6 | INDIE LEE BLEMISH LOTION | $26 | All Natural | On a whim I picked up this spot treatment as well and it's also really effective. I recommend this one for early stage blemishes because it does a great job of reducing them before they come to fruition. Once a spot has been ruptured or any skin is broken this stuff stings like hell and while it does help reduce redness and inflammation, it dries the area out a lot. It goes on like a clay and dries in a few minutes. I use it as an overnight treatment because it's pink and way too obvious to wear in public! Available on Amazon.
7 | VO BATH & CO CITRINE SCRUB + LOTION | $30 | All Natural | I just started using this made in Toronto Scrub and it's incredible! I'm not even a huge fan of lemon scents but this one is so refreshing and invigorating without being sour. I use this at the end of my shower and it leaves my skin feeling super smooth but the best part is that there's no need to moisturize after. Just pat dry and you're good!
8 | VITNER'S DAUGHTER SERUM | $185 | All Natural | Yes, she is pricey, but oh lawdy is she good. I would never have dared to try this serum if it wasn't for a collaboration with the amazing Joy Provisions and I can't thank Mimi (the founder) enough for introducing me to it. The reviews online all sound made up but it's totally legit. I use this one most nights and wake up with ridiculously soft skin (even when I'm breaking out) and my complexion is always brighter when I've used it. If you've been interested in trying this one, DO IT.
9 | LURK EAU DE TOILETTE | $185 | All Natural Scents + Safe Ingredients | I know this isn't your typical skin care item but it's part of my routine for sure. This product was another lucky find thanks to Joy Provisions (Mimi has a seriously good eye for natural products!) and I'm a total convert to LURK Perfumes. I spritz BS003 on before I go out anywhere and it's the kind of effervescent scent that you just barely catch a glimpse of but that immediately draws you in. The essential oils in this one are so soothing and refreshing at the same time. I also love that it's androgynous and not too flowery. Available on Amazon.
---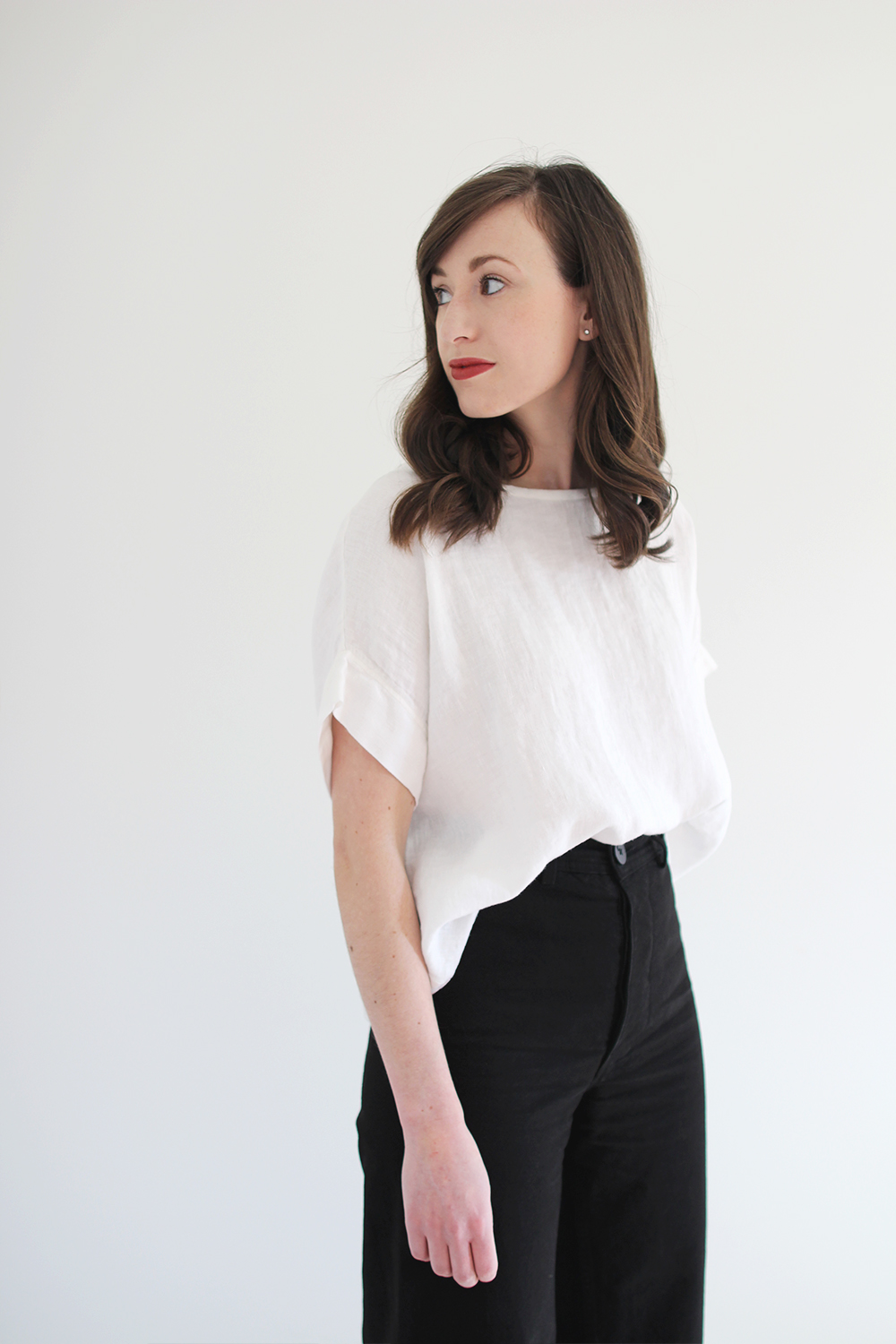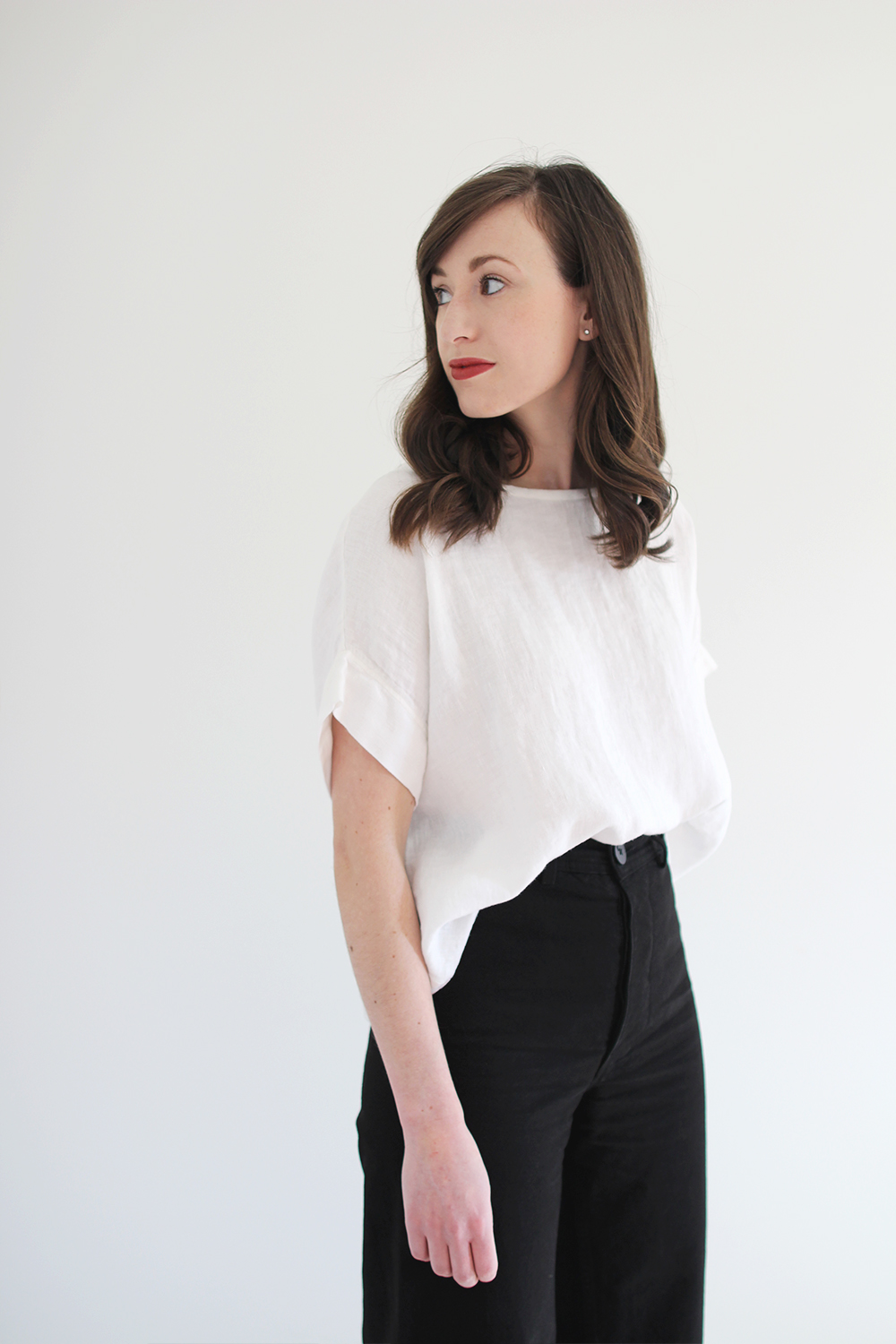 ---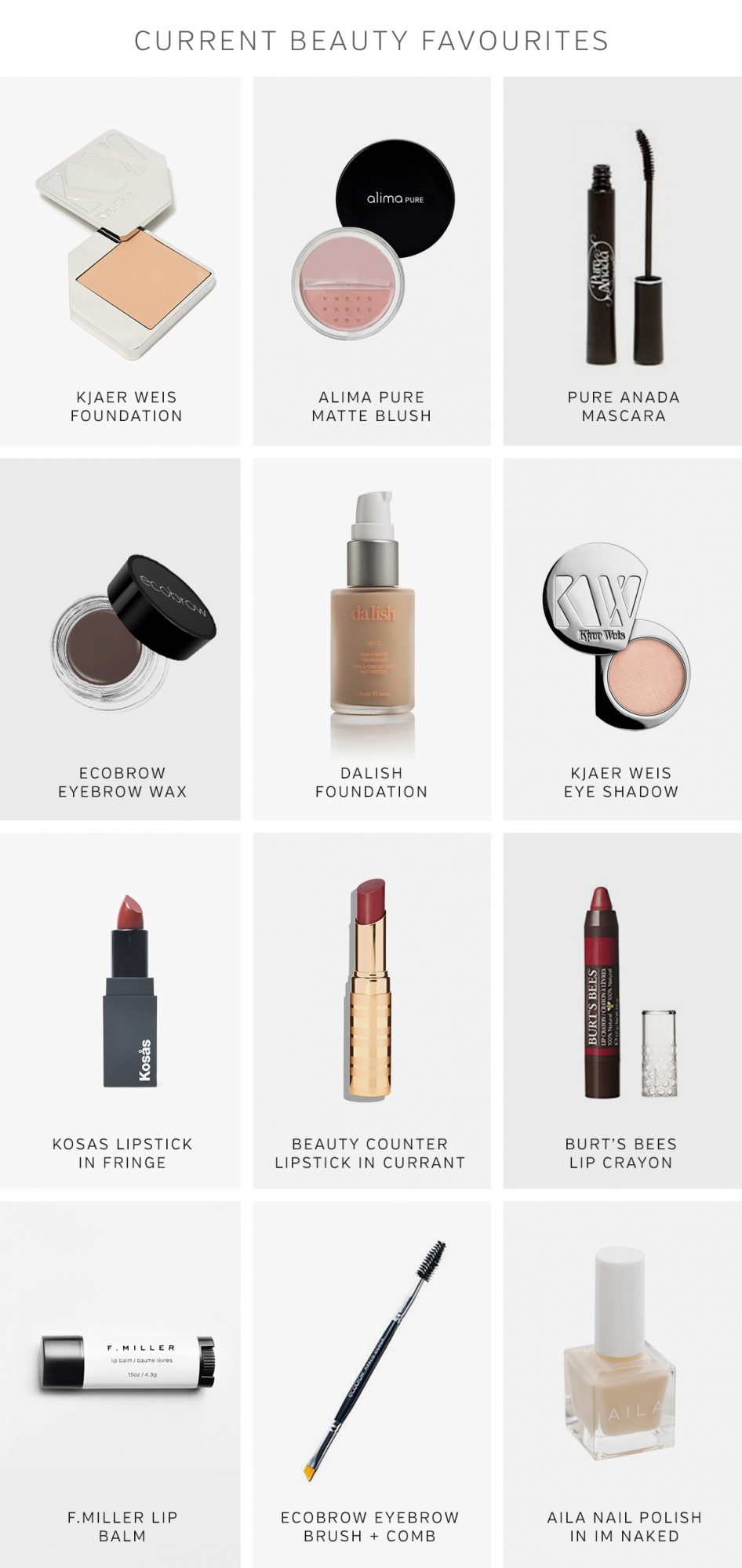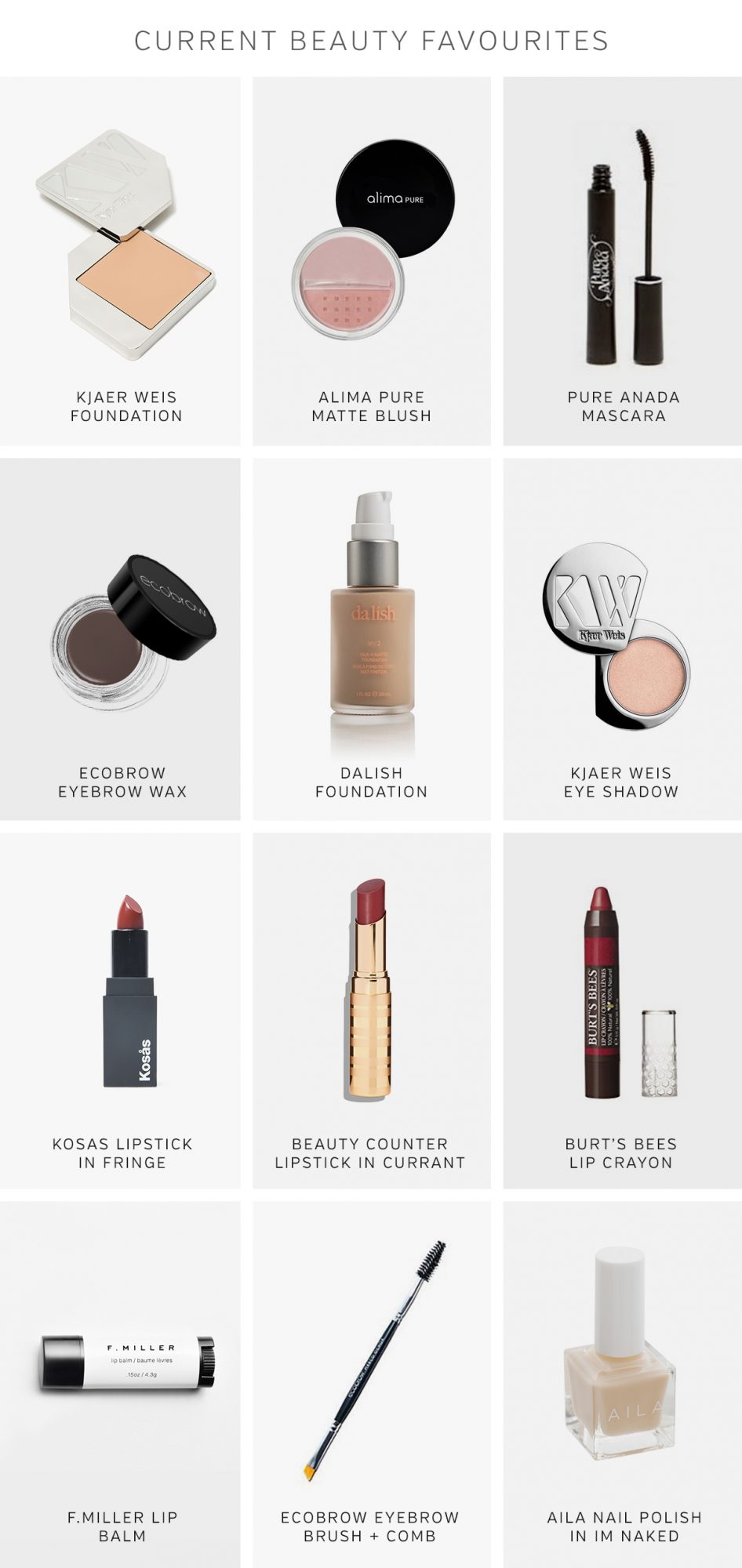 ---
1 | KJAER WEIS FOUNDATION | $68 New $40 Refill | All Natural | This one is a natural beauty cult favourite and it's easy to understand why once you've tried it. It's pretty unbeatable in terms of coverage and staying power but I find it's a bit too heavy for all over use. Instead I use it as a concealer for my t-zone and any areas that need a little extra camouflage. It blends in beautifully and results in a matte finish that's not cakey. I also love that the packaging is meant to be used forever and that you can simply refill the palette as needed. I wear Like Porcelain. Available on Amazon.
2 | ALIMA PURE MATTE BLUSH | $24 | All Natural | This is the only blush I've used for pretty much the last year. It's a super fine powder that you can brush on lightly for a barely there hint or build up more for a rosy glow. I wear Mimosa and find it gives just enough of a healthy glow look without being to made-up.
3 | PURE ANADA MASCARA | $14 | All Natural | I have tried every natural mascara that seemed even remotely worthwhile (W3LL People, ILIA, Hynt, BeautyCounter, RMS Beauty) and this one is easily my favourite by a LONG shot. It's also made in Canada, all natural and only $14 CAD (actually it's $11.20 right now!)! It builds up volume and length very well and I wear it all day long without any flaking, smudging or under eye build up whatsoever. Plus it washes off so easy, I no longer have to add the extra step of removing eye makeup. I'm seriously so impressed with this product and will definitely buy it again. Available on Amazon.
4 | ECOBROW EYEBROW WAX | $26 | All Natural | I love a full, natural looking brow, which I myself do not possess, but this stuff is a pretty close alternative. It's easy to build up a natural looking brow thickness and they have a broad range of colours to best suit your hair and skin. Unlike pencils or powders the wax coats and holds onto the hair follicles while helping the shape stay put. I've been using Penelope for months now and the pot of wax is barely dented so it's well worth the investment. I also LOVE the eyebrow brush and comb by EcoBrow which you'll also see on this list. Available on Amazon.
5 | DALISH FOUNDATION | $44 | Natural + Safe Ingredients | I started using this foundation a couple of months ago when my W3LL People Foundation Stick ran out and I'm really liking it. It goes on really easily and soaks in fast for a natural amount of coverage that evens the skin tone out nicely. It wears well all day without any creasing or slipping (and that's without a primer). I actually bought #1 first and found it slightly too light so I bought #2 and it's slightly too dark so I blend the two for a perfect match. The one thing I will say is that the pump is a little glitchy and the plastic cap that goes on top broke right away on both my bottles. So there's room for improvement in the packaging but the product is great!
6 | KJAER WEIS EYE SHADOW | $45 | All Natural | This is the second product I've tried by KW and it's another daily fave. This is actually the only eye shadow I really use now. I wear Cloud Nine and it's the perfect light ethereal shade for everyday use. I use it on my lids and brush it right up to the base of my brown for a bright fresh eye that has just a touch of highlight to be pretty but not done up. I'm considering adding Grace to my palette options for an evening, warm smokey eye. Available on Amazon.
7 | KOSÅS LIPSTICK | $24 | Natural + Safe Ingredients | I must admit, I totally bought this one for the packaging, but it turns out it's one of my all-time favourites. I wear it over a base of lip balm usually since my lips tend to dry out easy but it's already quite hydrating and goes on super smooth with an easy to build opacity. I'm wearing Fringe in this post and find it can either be a super rich bold red or a more relaxed rosy red like it is here.
8 | BEAUTY COUNTER LIPSTICK | $38 | Clean + Safe Ingredients | More gorgeous packaging, another go-to lipstick of mine. I was lucky enough to get a few BC products to try out and this one really won me over. I get asked all the time about the lipstick I'm wearing whenever I wear this one. My girlfriend tried it too and put it perfectly when she said, 'This makes it look like you tried, but not too hard.'. It's great for someone (like me) who wants to love wearing lipstick but doesn't and needs something almost like a balm but with lots of pigment to make up for it.
9 | BURT'S BEES LIP CRAYON | $8 | All Natural | I bought this one after seeing it on several make up artist must have lists and it's easy to see why! It's perfect on top of a swipe of lip balm and you can build up the colour as much as you need. It creates a beautiful matte finish and you can get pretty precise with your edges. I've tried this crayon in so many colours but Redwood Forest is my personal favourite. Available on Amazon.
10 | F.MILLER LIP BALM | $12 | All Natural | This is another Made in Toronto line that I love, not to mention their perfect minimal design. I have a stick of this stuff in every room of the house and every bag I own. I think the oval shape is genius because it's so easy to apply without going all over. It's just a perfect natural lip balm in a lovely little package.
11 | ECOBROW BRUSH + COMB | $23 | I almost didn't include this one on the list but it's something I use every day now so I thought it was worth noting. This brush is by the same brand as the brow wax I use and it's a really great applicator. I use the comb to brush my eyebrows into shape, then I apply the wax lightly with the brush (building as needed) and finally I comb through gently for a natural look. It's worth splurging on both at the same time, I promise!
12 | AILA NAIL POLISH | $21 CAD | Safe | Last but not least is my current go-to nail polish and colour I'm Naked. It's a 5 Free, Paraben Free, Cruelty Free, Made in the USA polish that's actually pretty good when it comes to chips and longevity. I love this colour because it's just enough to make your nails look glossy and fresh, plus it goes with everything and every season. Line available on Amazon.
---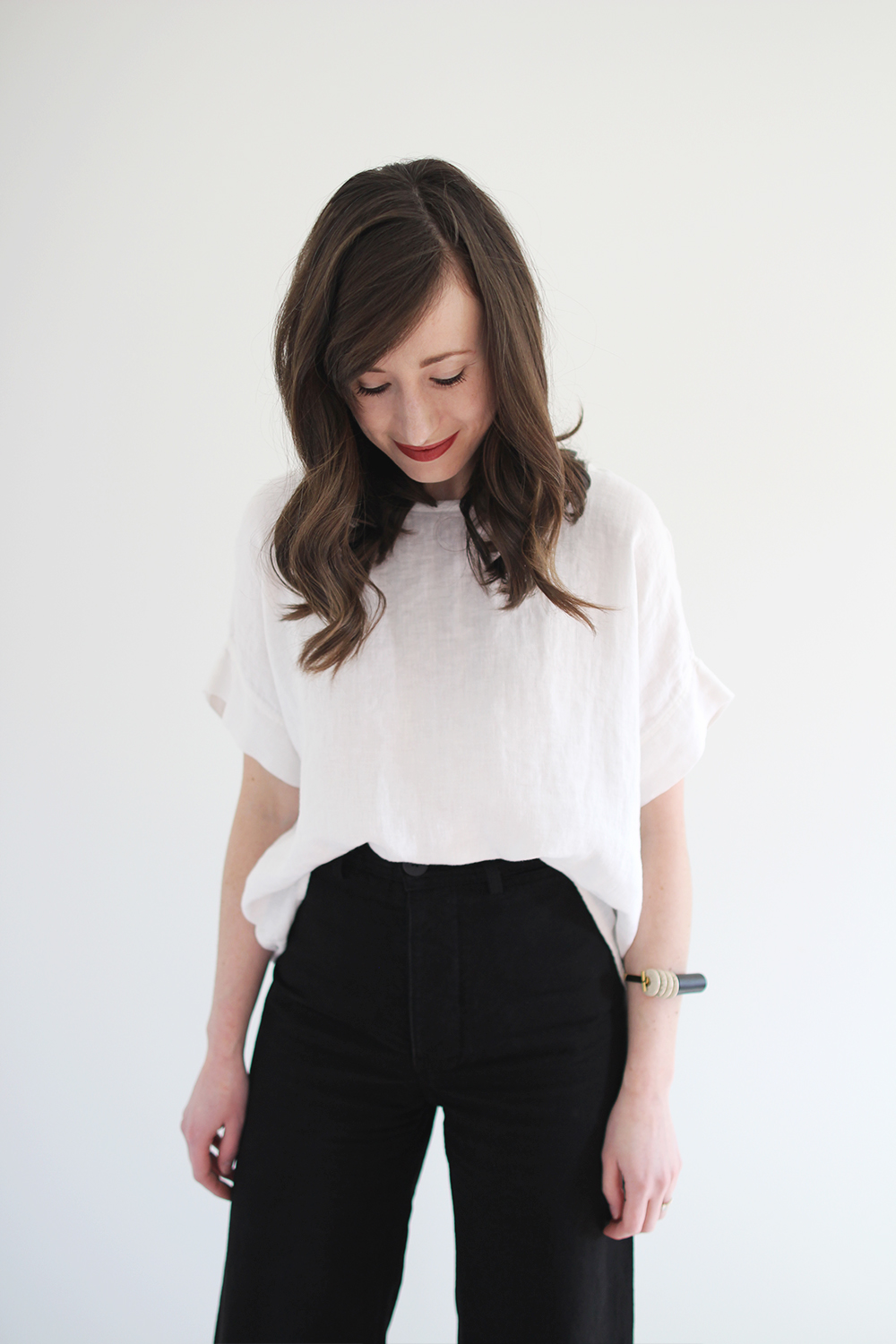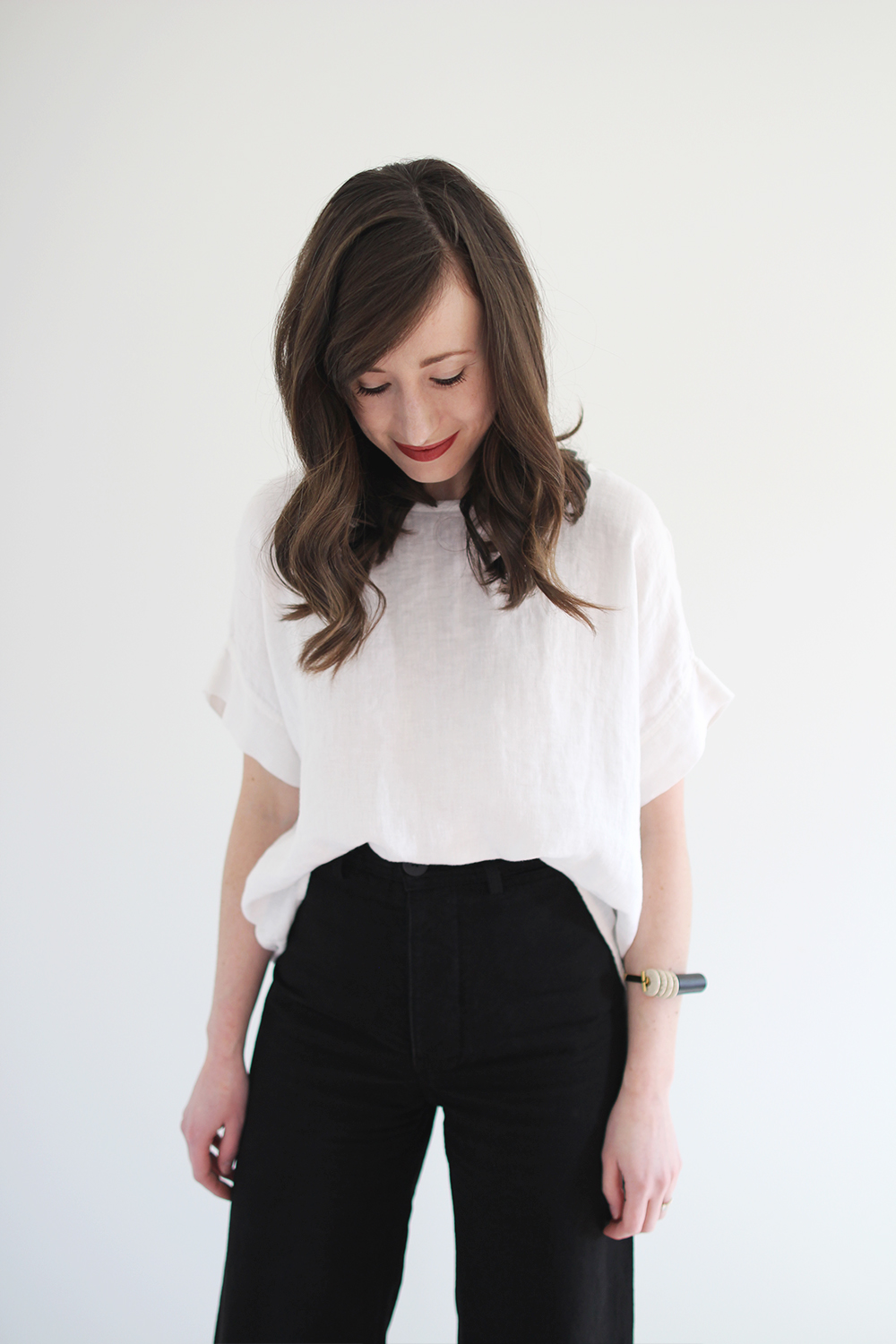 ---
WHERE I SHOP FOR NATURAL BEAUTY + SKINCARE
---
DETOX MARKET | DETOX MARKET CA
(AWESOME SAMPLE PROGRAM)
---
So that's about all I have to say on skin care and beauty for the moment but I'd love to hear from you!
What are your favourite all natural brands and products? 
Any miracle workers you're willing to share?
---
YOUR SUGGESTIONS
---
VAPOUR BEAUTY (I like the concealer and eye-shadow a lot. Many of you mentioned their lip stick.)
TATA HARPER (Definitely have to agree! The Resurfacing Mask is on my wish list.)
RMS BEAUTY (This line is great. I have the Un-Powder and just started using the Living Luminizer)
BIRCHROSE + CO (I've tried this line and really liked it too)
SUNDAY RILEY (I've heard amazing things about this line!)
BEAUTY COUNTER (Love this line too!)
BOOKS: THE NATURE OF BEAUTY by Amelda Burke | SKIN CLEANSE by Adina Grigore | HOMEMADE BEAUTY by Annie Strole | EAT PRETTY by Jolen Hart
---
Wearing: Georgia Tee by Elizabeth Suzann | Kamm Pants by Jesse Kamm | Cuff c/o Maslow Jewelry (linked to similar)
---
This post is not sponsored nor is it affiliated with any of the aforementioned brands. All opinions are my own. This post contains affiliate links which allow you to shop and support Style Bee at the same time. Thanks for reading!