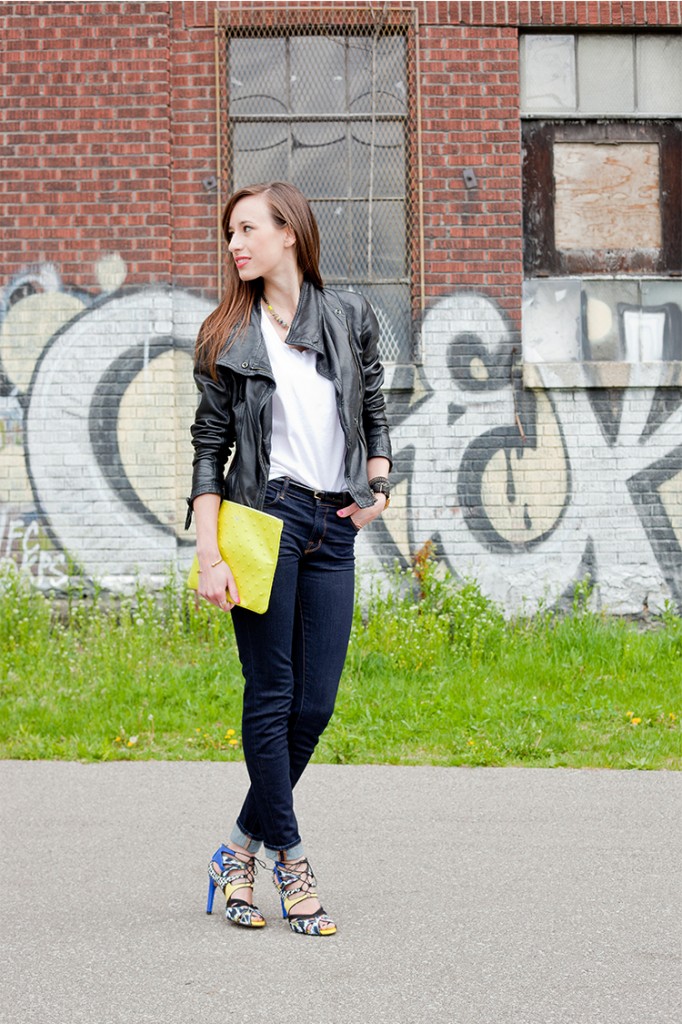 So the multi mixer look is on the up and up, which is fine by me, but I'm definitely not ready to don it head to toe. Actually, I'll probably never be ready but that doesn't mean I can't partake one piece at a time right? I lost my mind over these of Zara heels, which ended up being a birthday present to myself and decided they'd have a starring role in my latest collaboration with photographer extraordinaire Agata Piskunowicz. We took to the rail path in the Junction which runs alongside graffiti covered brick warehouses and chain link fences. It's actually a really relaxed place and a great example of an urban rails-to-trail project brought to life. It is also the perfect setting for an outfit featuring funky patterns unexpected jolts of color.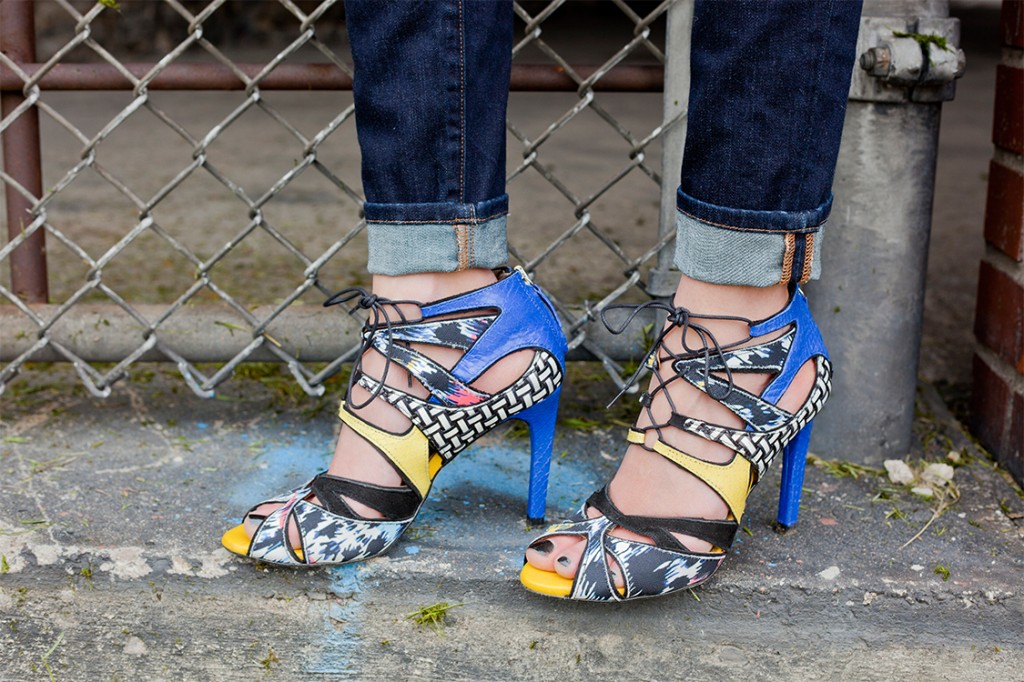 These heels were definitely an out of left field purchase for me but sometimes warmer weather and sunnies skies can have that effect. I've happily discovered that they actually work with so many outfits like a little black dress, jeans and tees and even black shorts and a breezy button up.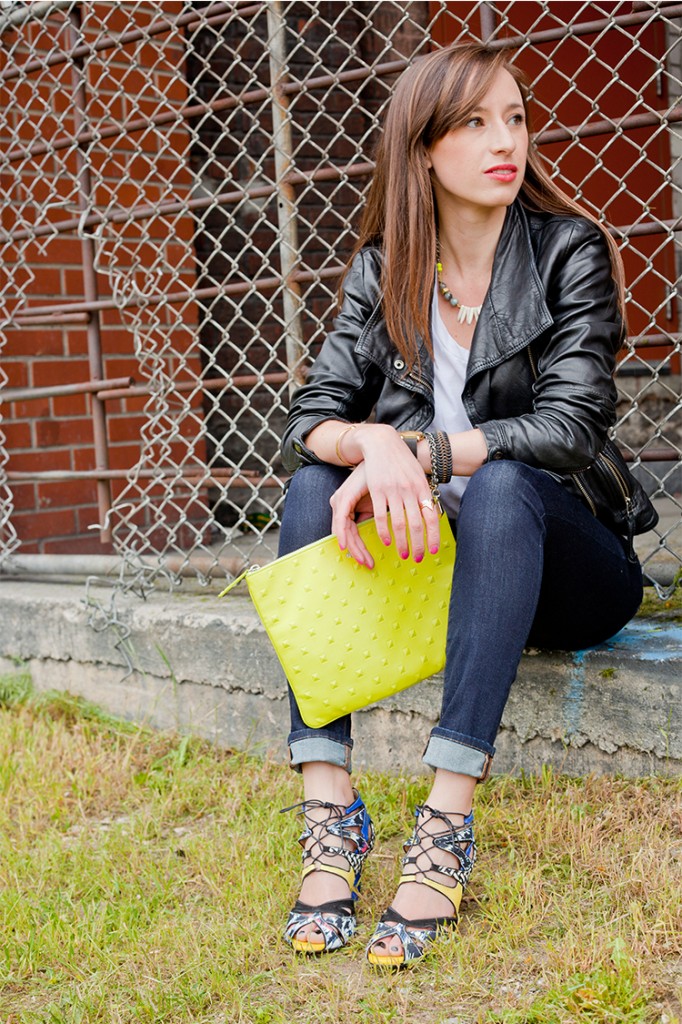 When the majority of an outfit is chilled out its fun to enhance one wild element with another that's complimentary. Cue neon lime clutch!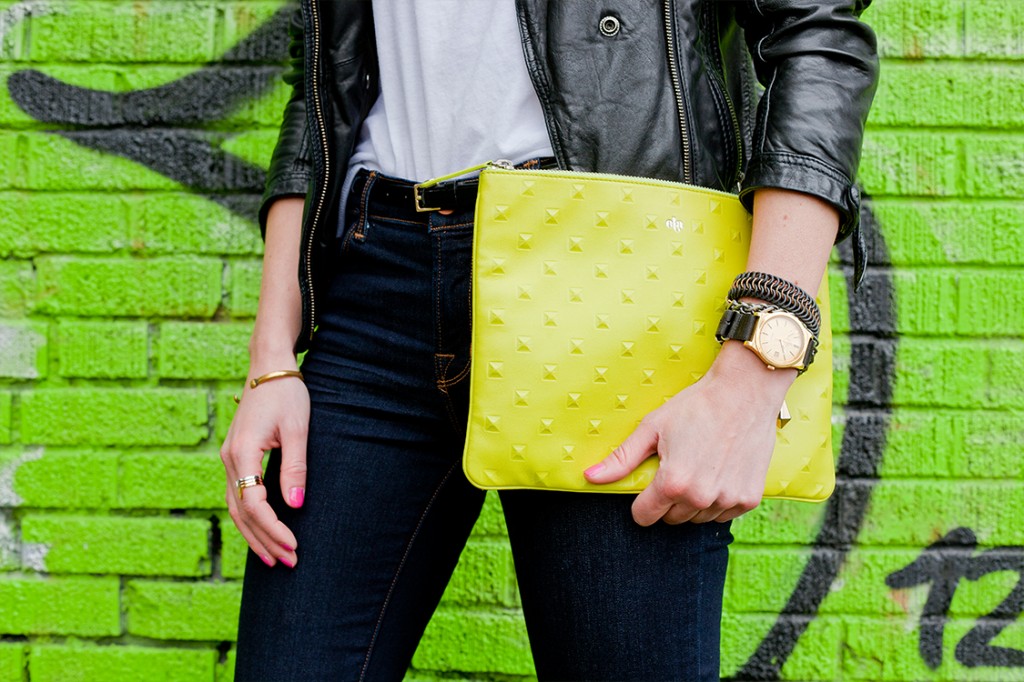 I'd be lying if I said I didn't intend for the neon pearls in my Biko Jaya necklace to keep the party going up top.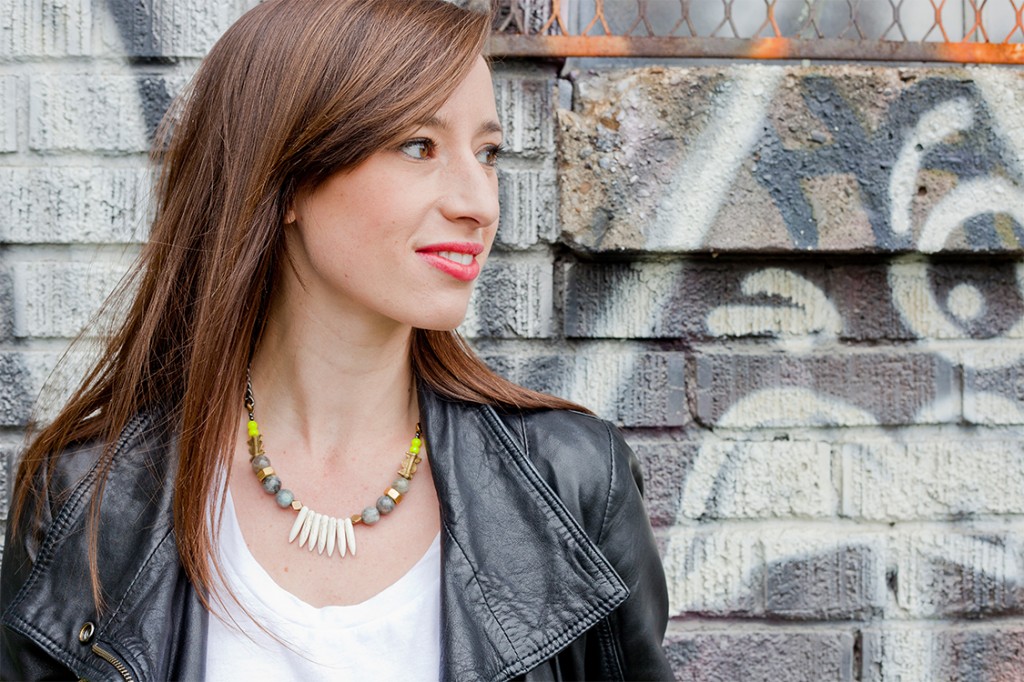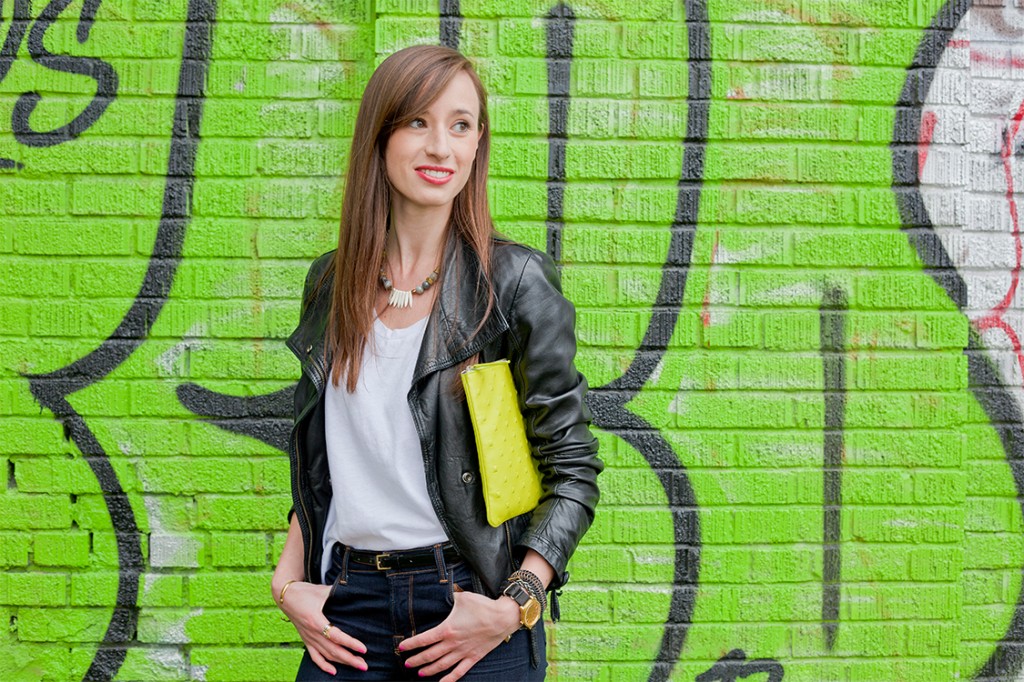 Thanks to Agata for great shots and showing me another great area of our neighbourhood!
1. Danier Leather Jacket 2. Zara T-Shirt 3. JBrand Jeans 4. Zara Heels 5. Biko Necklace and bracelets 6. Gorjana Rings 7. Ela Editor's Clutch 8. J.Crew Belt 9. Mac Lip Gloss 10. Essie Nail Polish, Secret Story