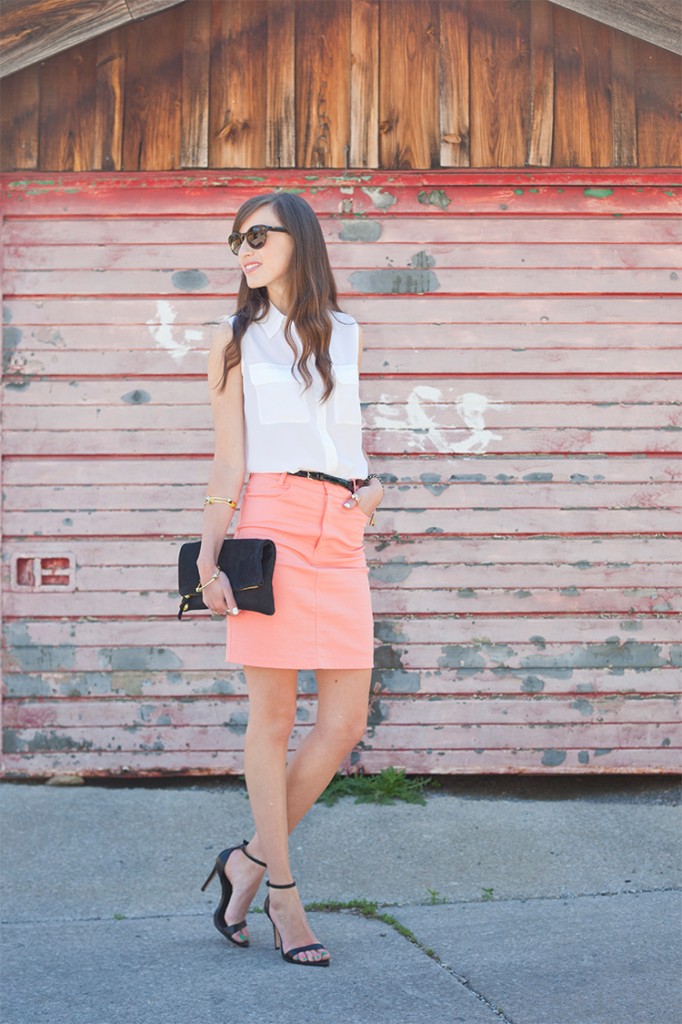 I recently did a major closet purge and just like every time before it feels great to omit and also find pieces that have been tucked out of sight. This peachy pencil skirt is one of those finds. I thought it was time to bring it out into the world again and freshen it up with a crisp white blouse and some chic black accents. It's a fun little number so I let my toes join the party by painting them bright green.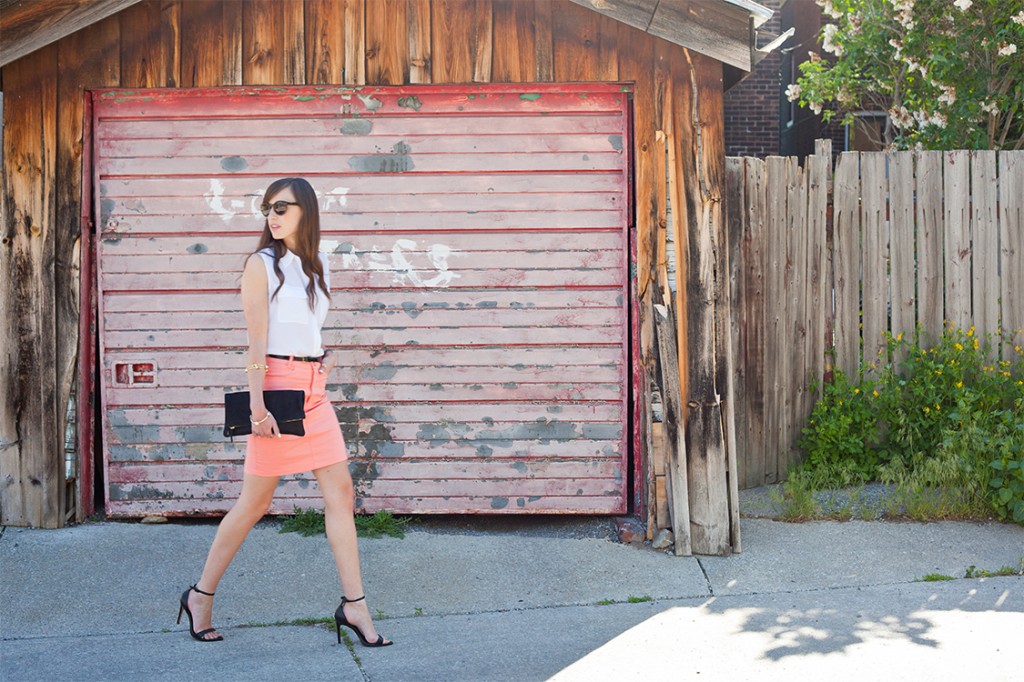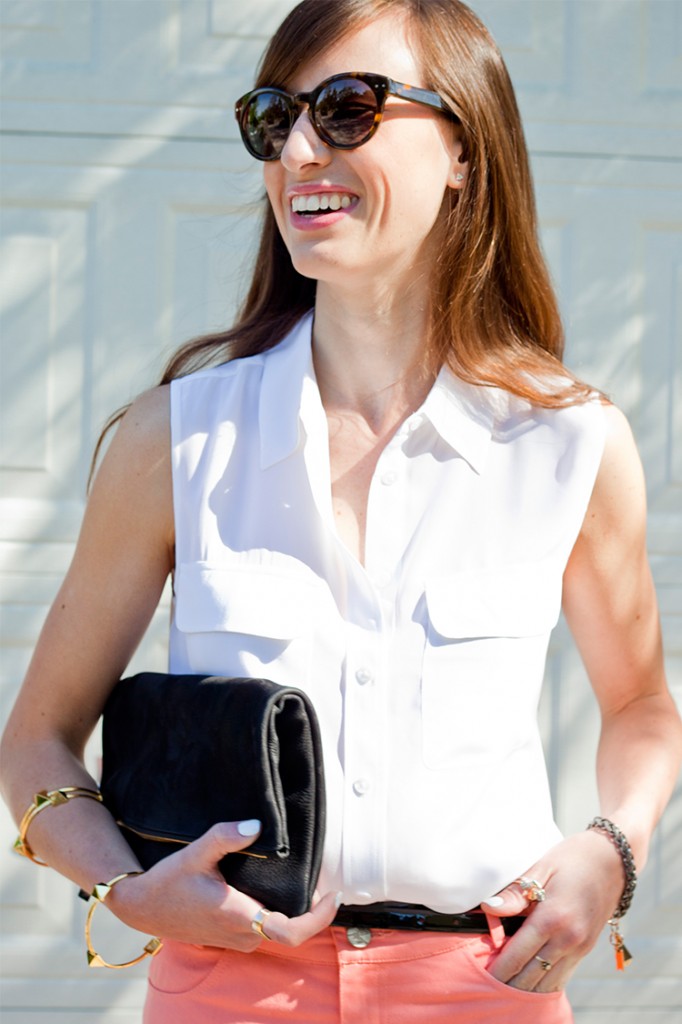 Safe to say this Equipment blouse will never end up in the back of my closet. Because, well, it's perfect. The silk is thick but still drapes beautifully and the pockets are constructed so they don't sag, it's crisp and goes with everything. It's bouncy trouncy flouncy pouncy, fun fun fun fun fun (as Tigger might say).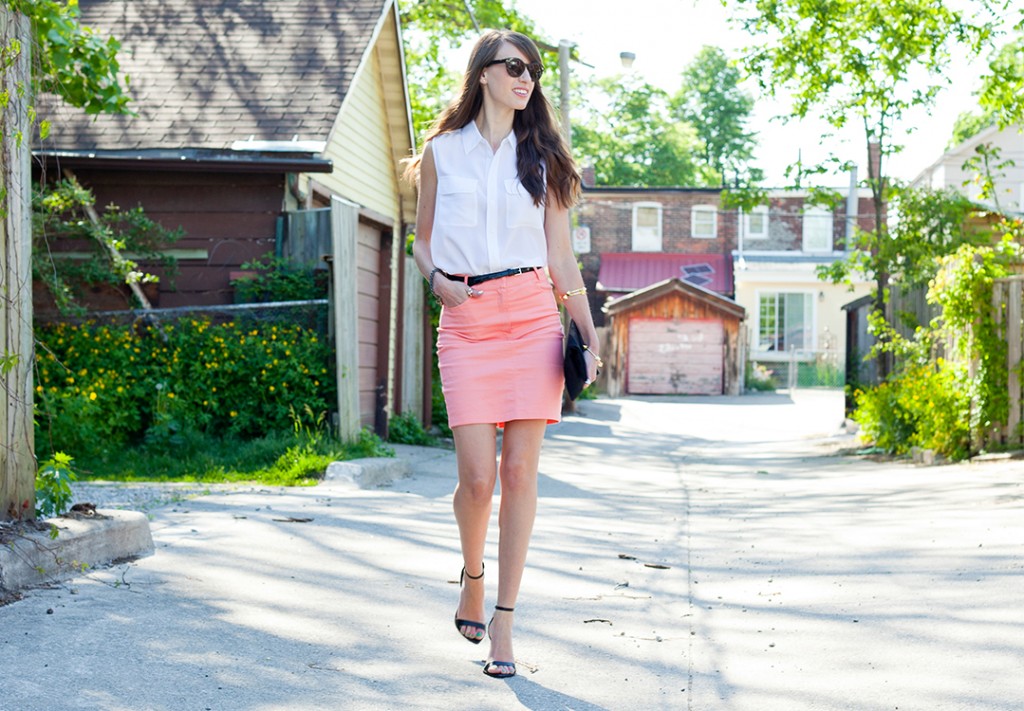 Pencil skirts are a great stepping stone to a sophisticated and comfortable outfit. You can pretty well go anywhere with the colour or print, then just pair with neutral or solid color elements.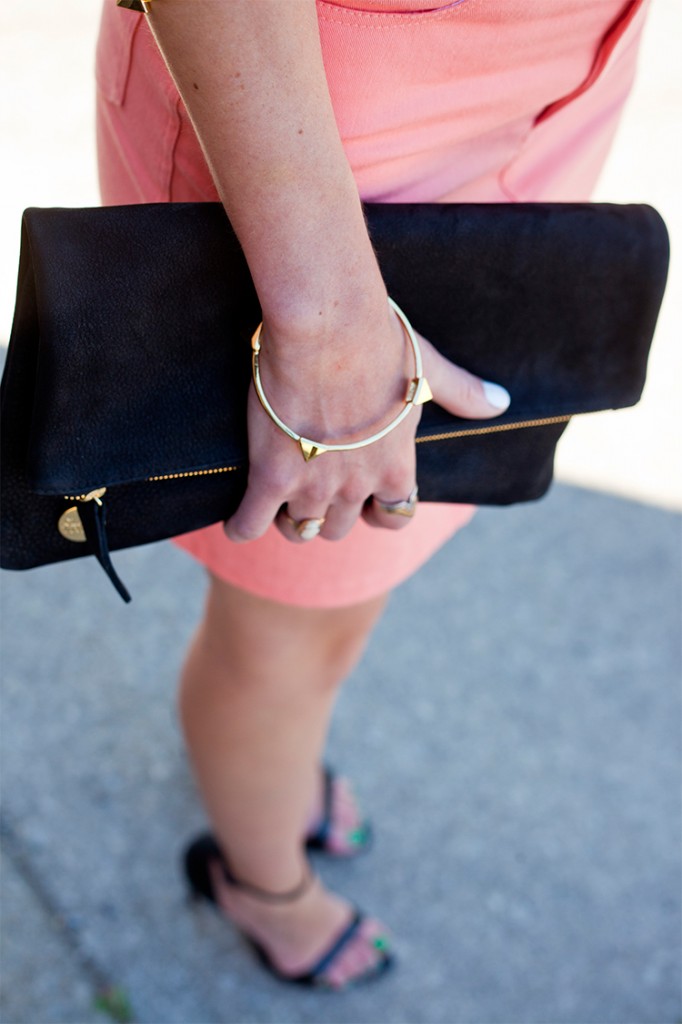 I had been looking for a great black clutch for a while, but wanted something that could be dressed up or down easily. This Clare Vivier one has just the right amount of simplicity and versatility. I toss my notebook, iPad and/or a slew of other necessities in there and no one's the wiser, well until they've read this. Majorly coveting the leopard version too.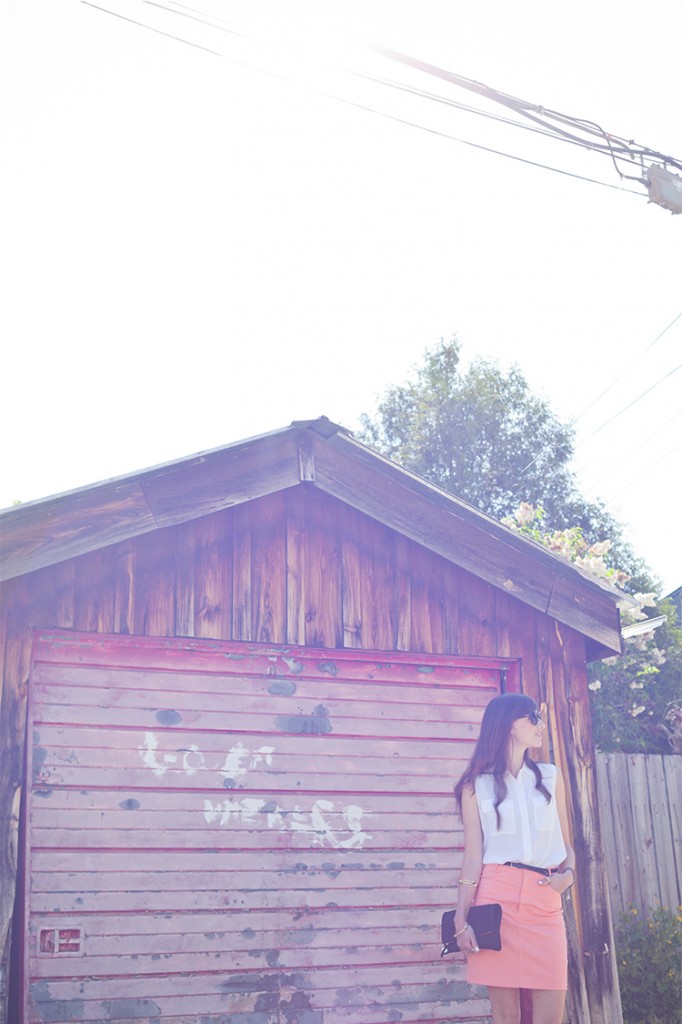 Once again Agata and I found an interesting new spot in our neighbourhood by taking a tour of the alley ways between our places. See more of her great work here.
1. Equipment Shirt (the best ever!) 2. NastyGal Skirt similar, similar. 3. J.Crew belt 4. Clare Vivier Clutch 5. Zara Heels (the ones that everyone has) 6. Noir Bangles 7. Biko Braclet 8. Gorjana Stacked Rings 9. JewelMint Thumb rings 10. Madewell Sunnies Hands. Essie Blanc Feet. Essie Mojito Madness