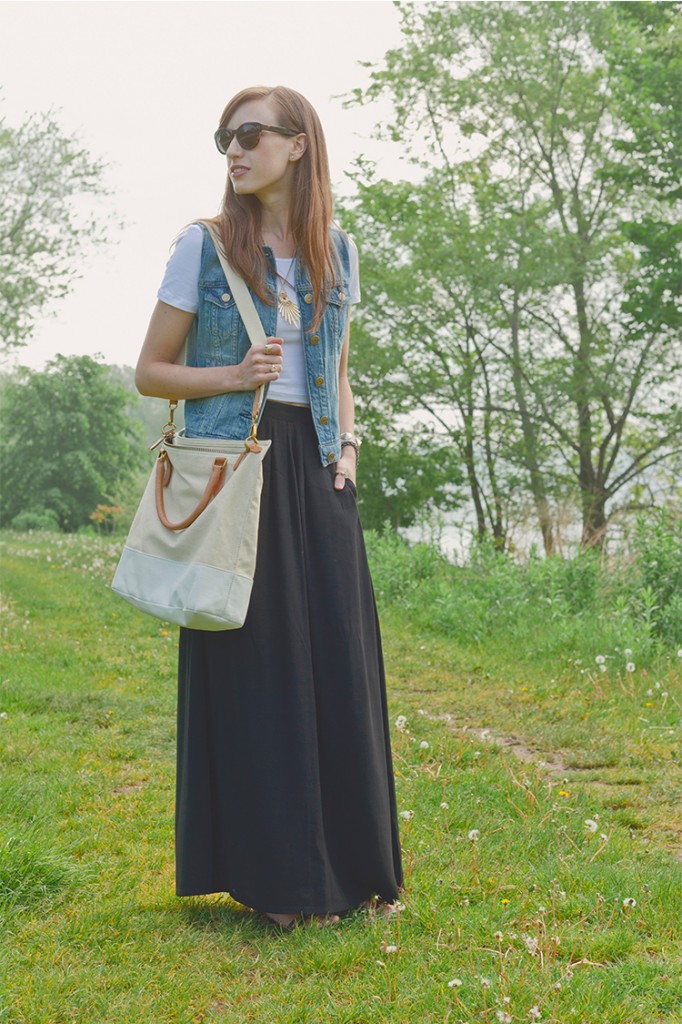 Generally, crop tops make me uneasy. But when done with some class and caution they can add a pretty damn sexy surprise element to an otherwise relaxed outfit. With a high waisted maxi and a cool denim vest, a little mid drift is less scandal, more excitement. Okay so it's not an outfit for a family dinner or a work picnic, but it's definitely in the zone for a walk on the boardwalk or drinks on the patio. If you're going for a youthful and cheeky look a crop top is a no brainer.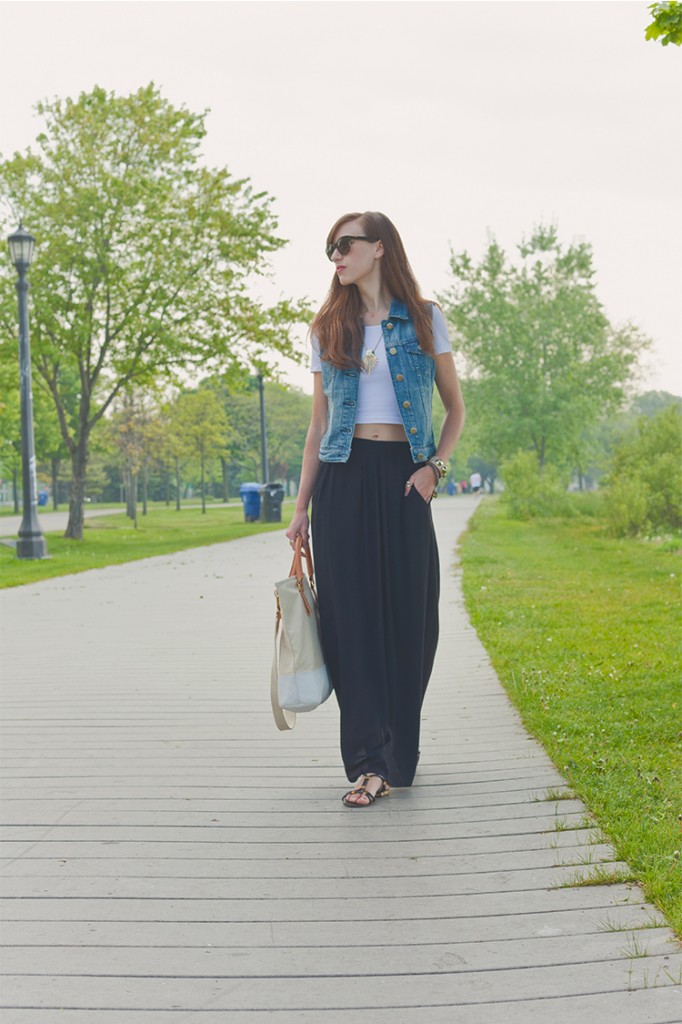 I'd been hunting for just the right cropped action for a while and found exactly that (predictably) at American Apparel, home of the gateway crop. Once you're hooked it's hard to turn back, as the now three additional crop tops in my closet might suggest.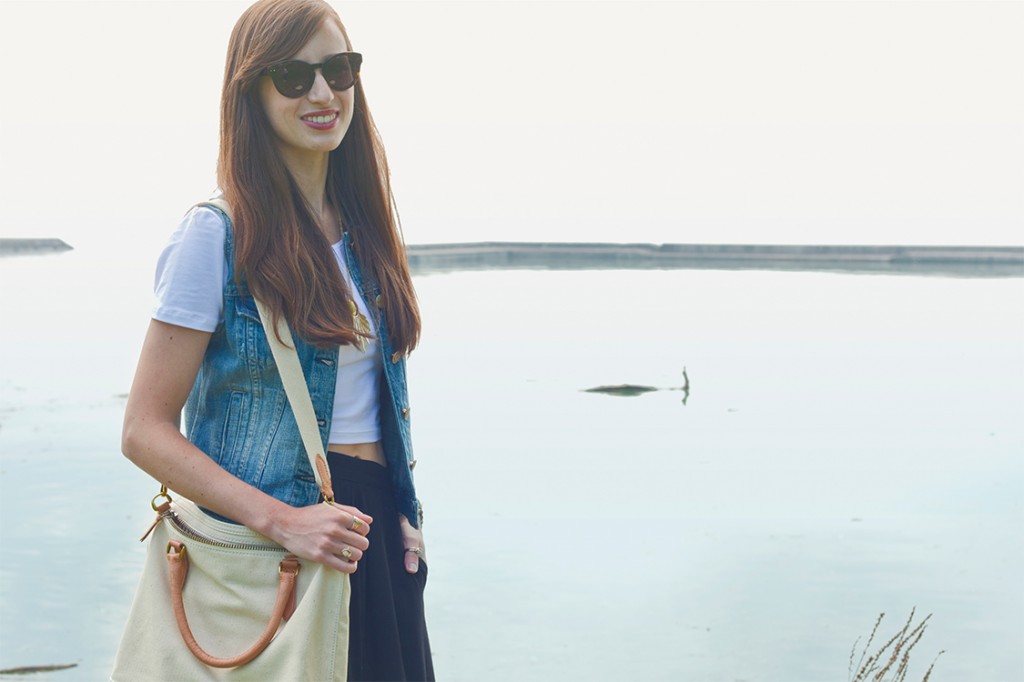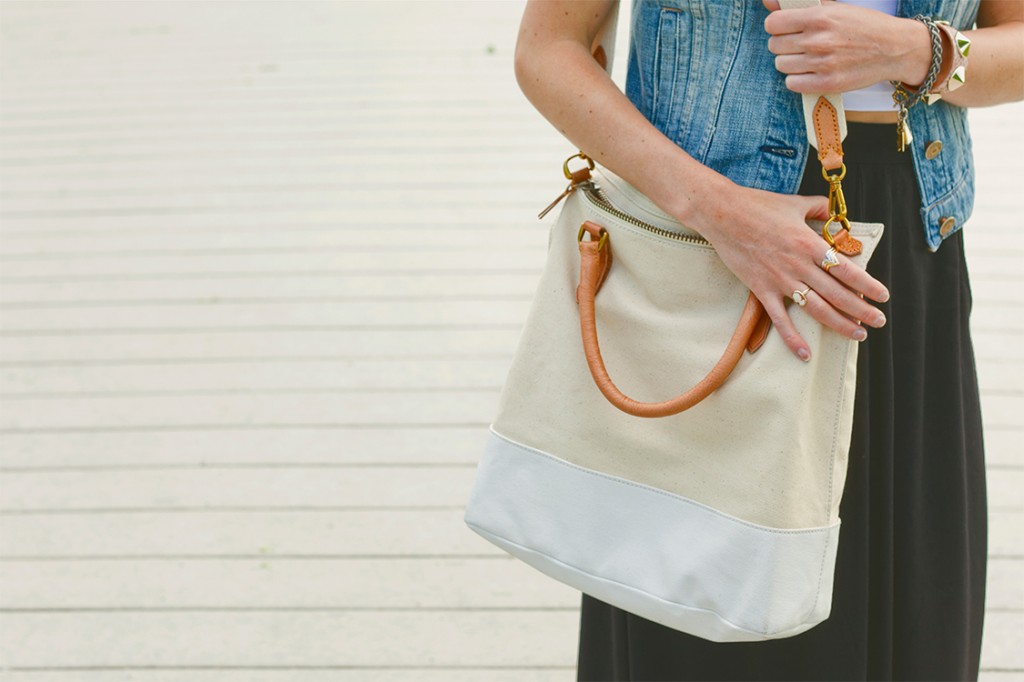 I'm totally smitten with my Madewell tote as well, which screams summer and can carry my whole life.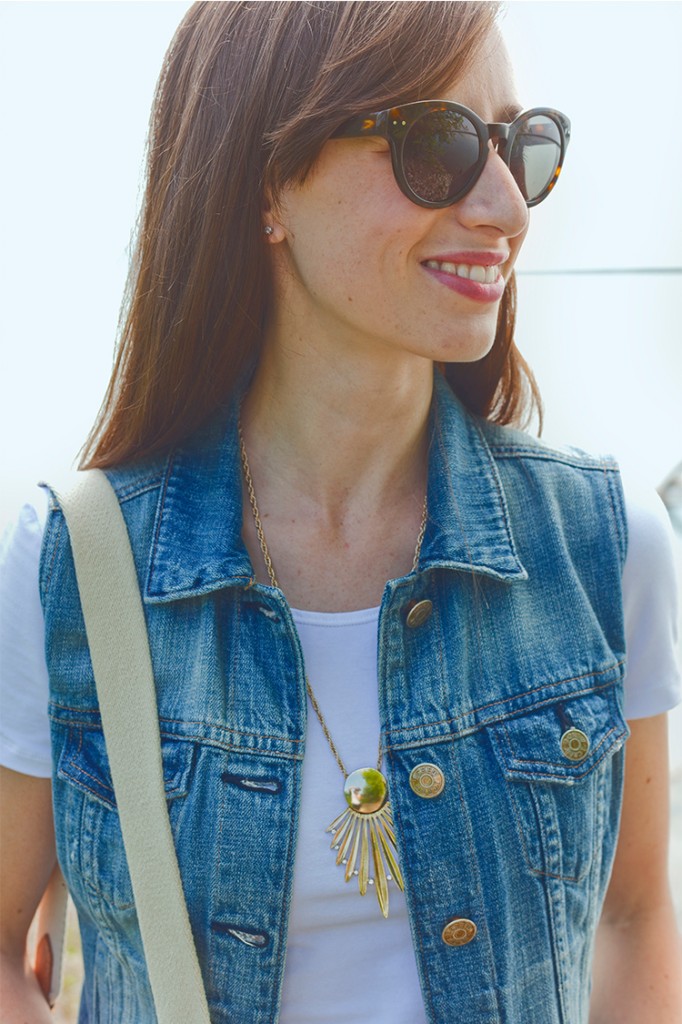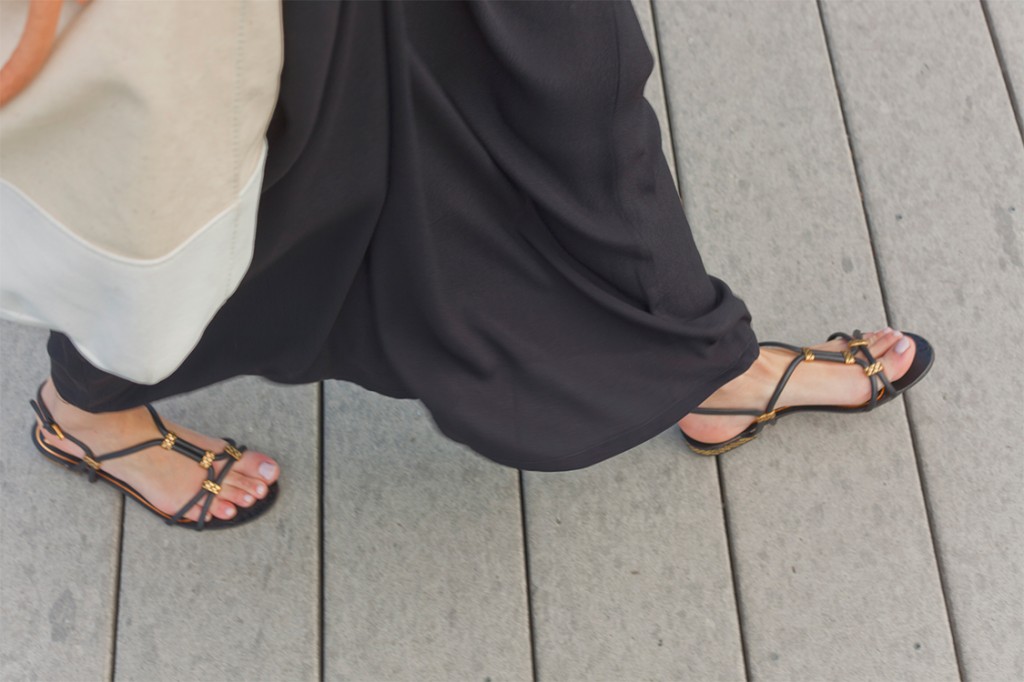 A long stroll ain't no thang in comfy black sandals with braided bling details.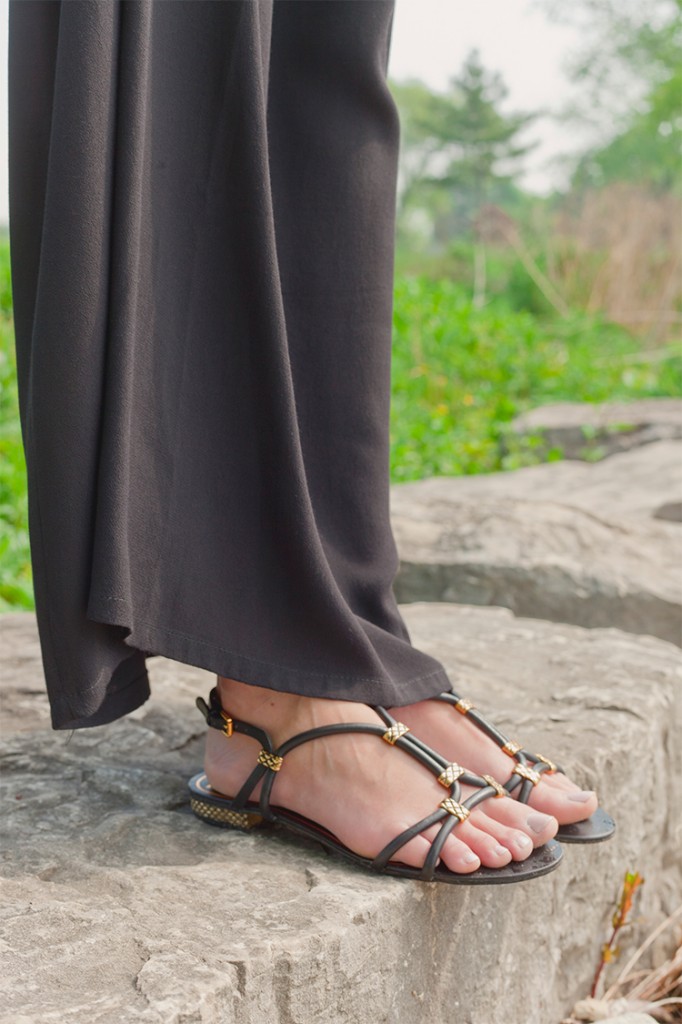 Photography by the magical Agata Piskunowicz, who's talents can be glimpsed here.
1. American Apparel Cropped Tee 2. Denim Vest 3. Maxi Skirt, similar, similar 4. Dolce Vita sandals 5. Madewell Tote 6. Madewell Sunnies 7. Spike Cuff, similar 8. necklace, similar 9. Biko Bracelet