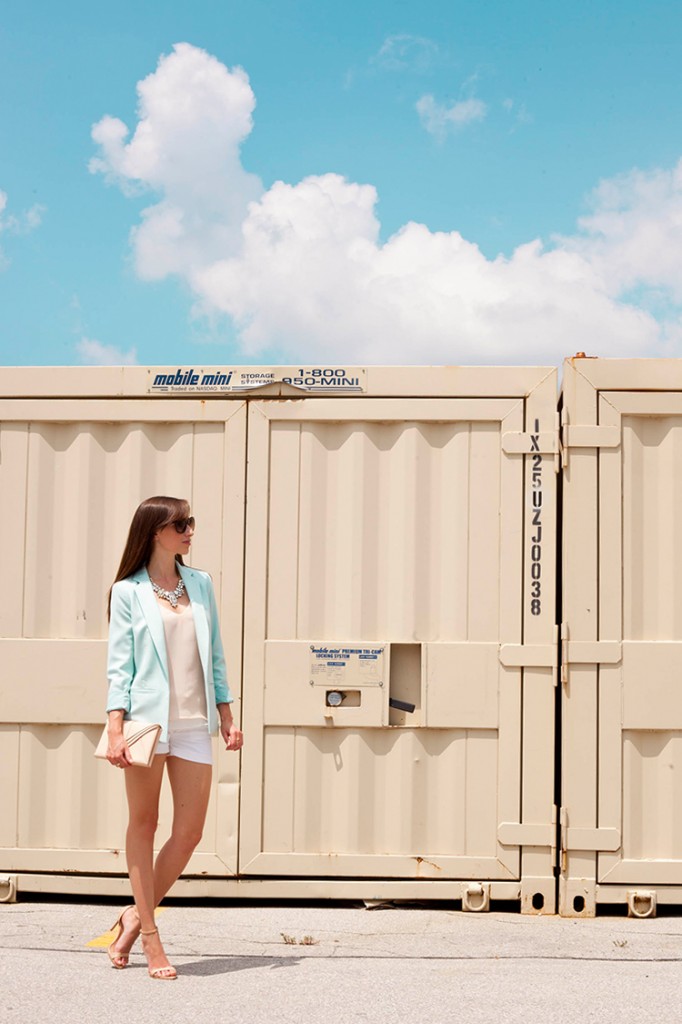 Toronto has had a tumultuous summer so far, but with the blistering heat wave having broken and the scary storms subsided it's the perfect time to embrace some enjoyable summer weather, at last! So, naturally, to me this means all my favourite items get to come out and play. Similar to our climate, fashion is terribly fickle, but there are a selection of items that can withstand both the changing trends and seasons. My steadfast summer staples are a pair of cuffed shorts, a breezy tank, a bright blazer, a classic envelope clutch and a statement necklace. The possibilities with these items are damn near innumerable.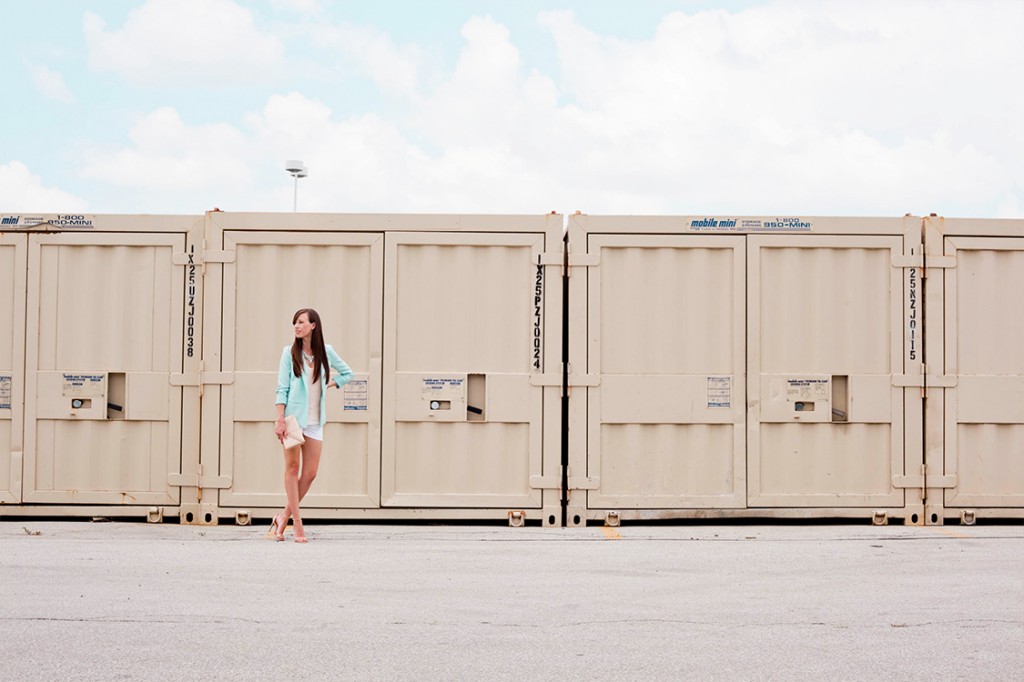 The amazing Agata (see her magic here) and I took to the Junction stock yards for a recent shoot. We loved the juxtaposition of the industrial shipping containers with the more gentle palette of nude, white and light blue. The concrete and clouds added another layer to the contrast. That was a freebie.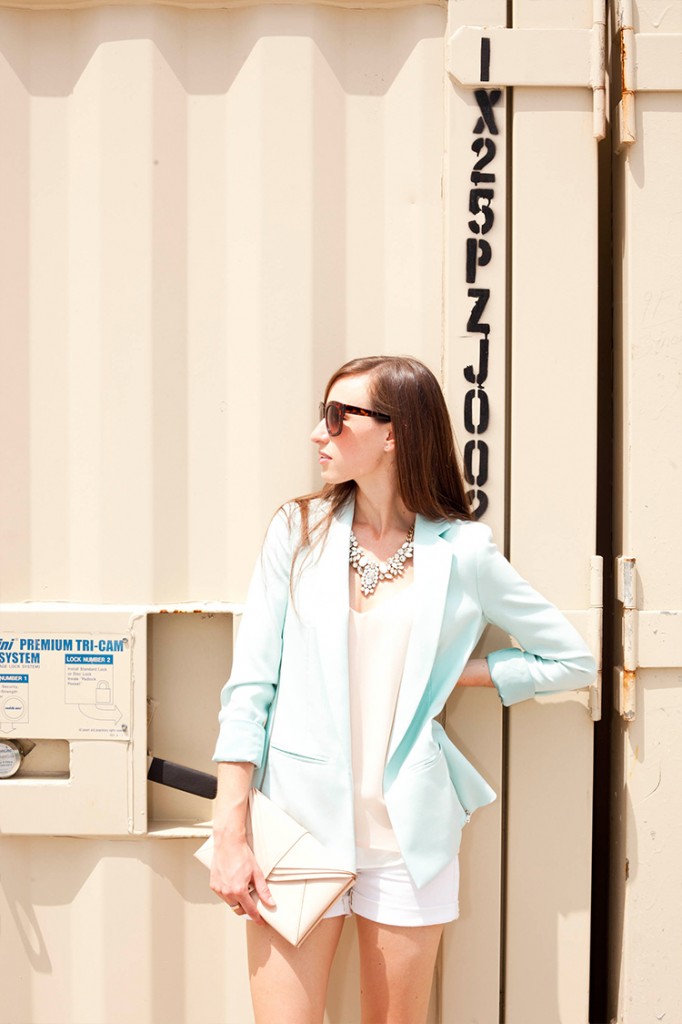 Eons ago, in March, I fell head over heels in love with this blazer (almost literally because the floor was wet from snow) and it has never let me down. She'll cruise right into cooler temperatures with jeans, boots and a scarf no prob.
I had been on the lookout for just the right envelope clutch for ages. I wanted something unique that was going to serve me well for seasons to come. I had only recently discovered Boticca.com, an online shopping marketplace for independent designers hand picked from around the world. HarLex is a husband and wife duo, based out of Hong Kong, that hand craft leather goods. From leather trimming to stitching and finishing it's all done in their studio. You can choose your leather and stitch colour then they work their magic.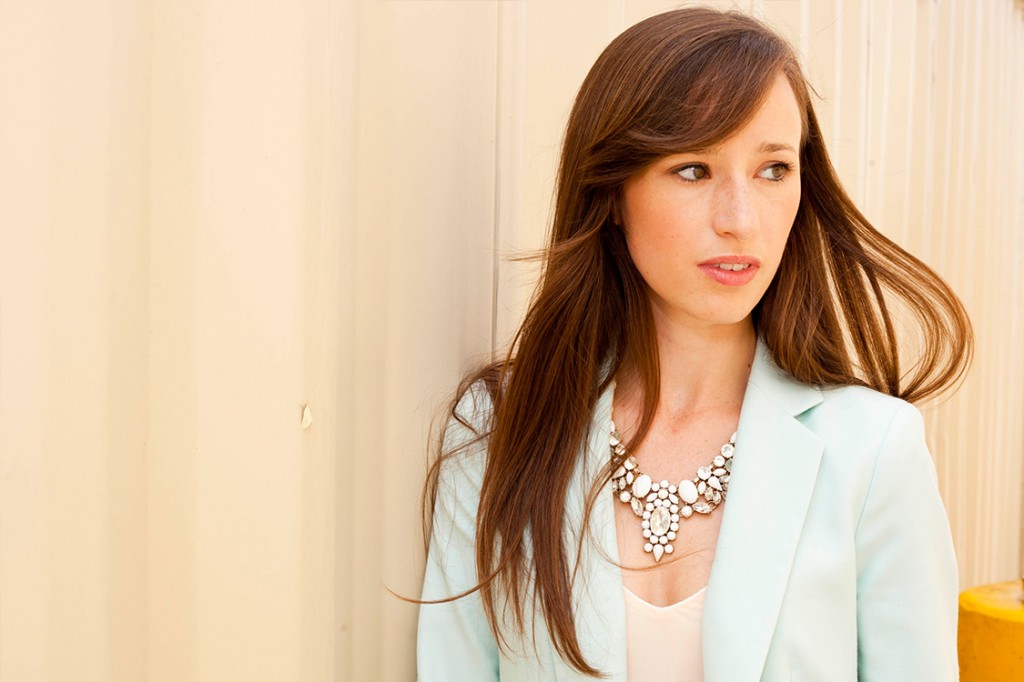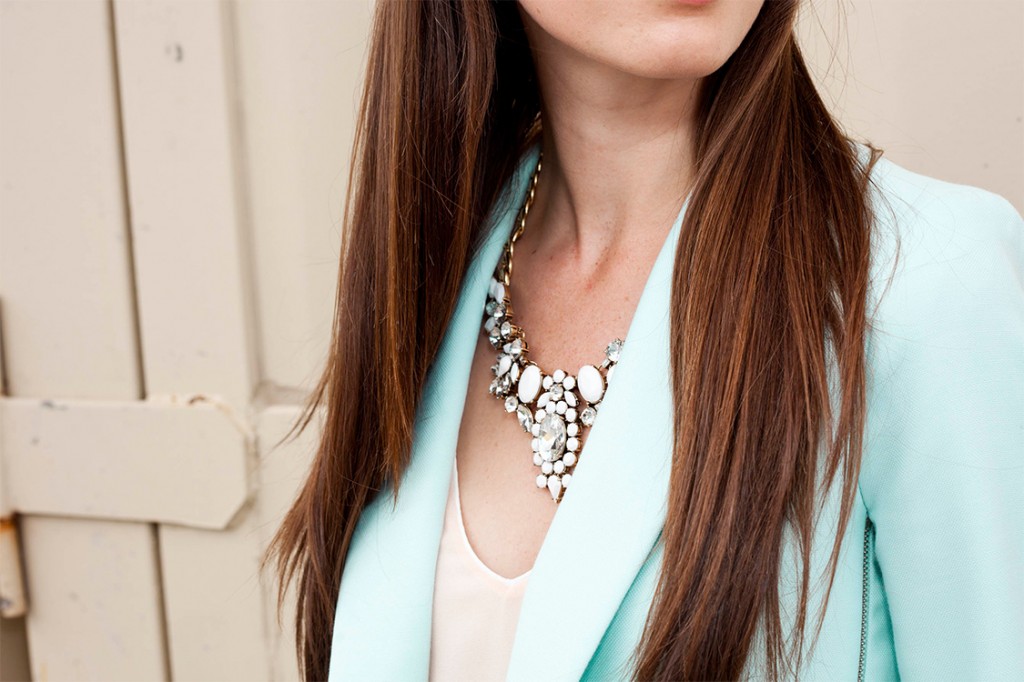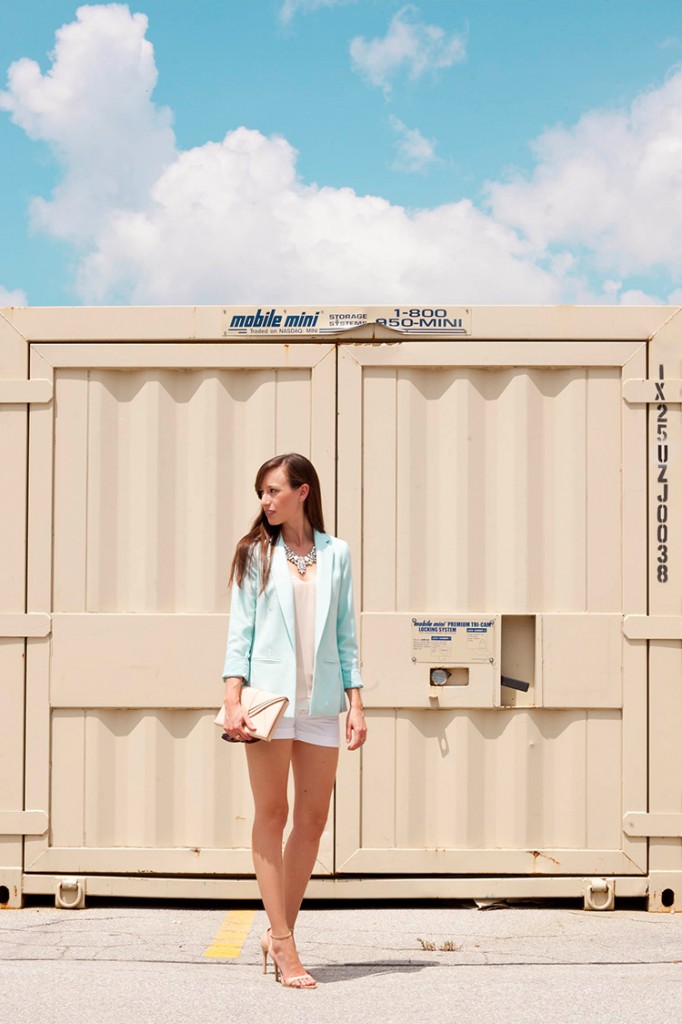 1. Blazer Club Monaco 2. Necklace J.Crew, similar 3. Shorts Madewell 4. Tank Zara 5. Heels Zara 6. Purse Boticca by HarLex 7. Sunnies Nasty Gal