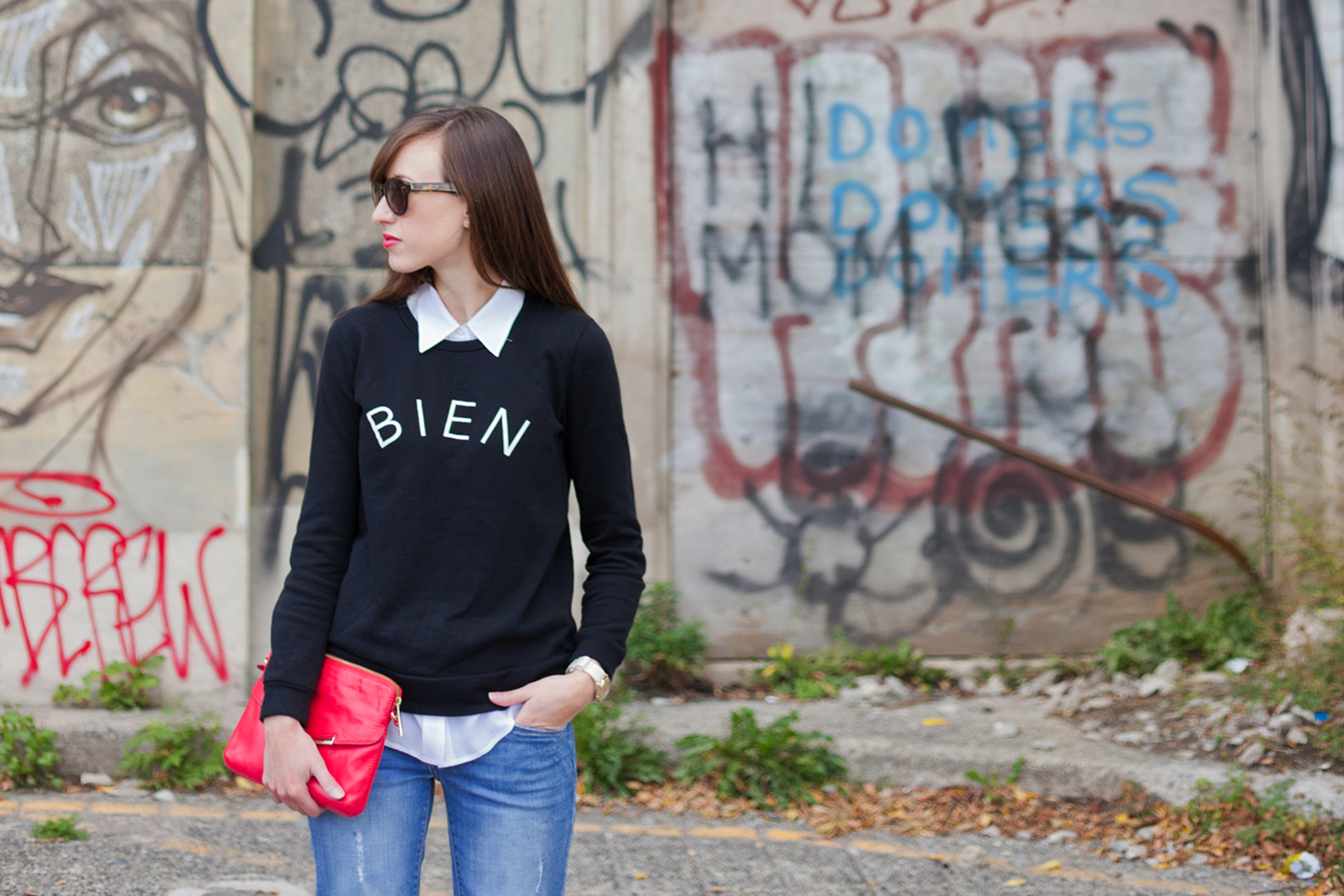 To be entirely honest, I bought this sweatshirt without actually knowing what 'Bien Fait' meant (yes, I am ashamed). I knew it wasn't lewd and I also knew I needed that shirt in my life. So for those of us who only took elective French for the Quebec ski trips, what does 'Bien Fait' mean? My sources say 'Well Done', and seeing as a little positive reinforcement never hurt, I'm happy to believe it. Who knew a sweatshirt could actually give you a pat on the back?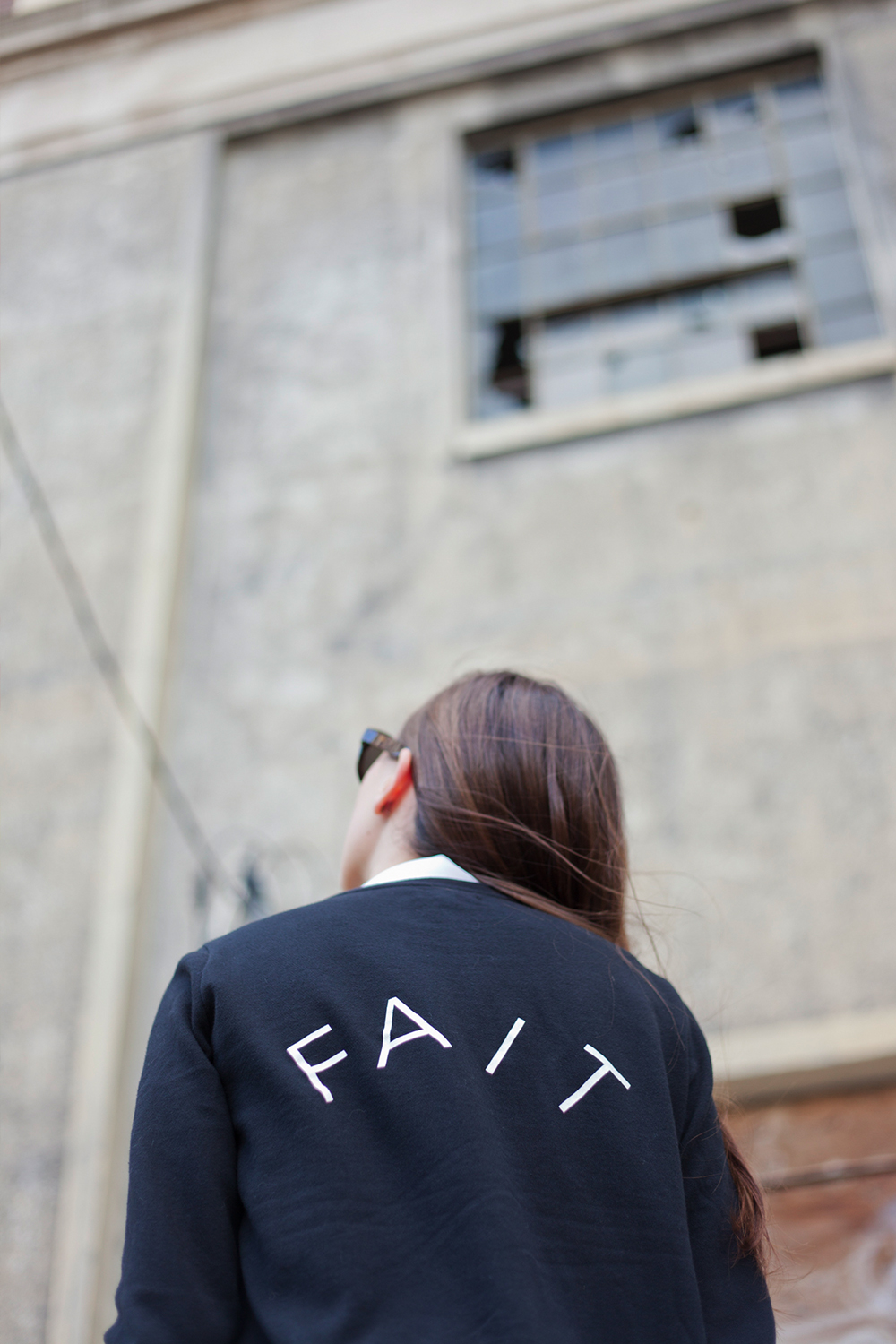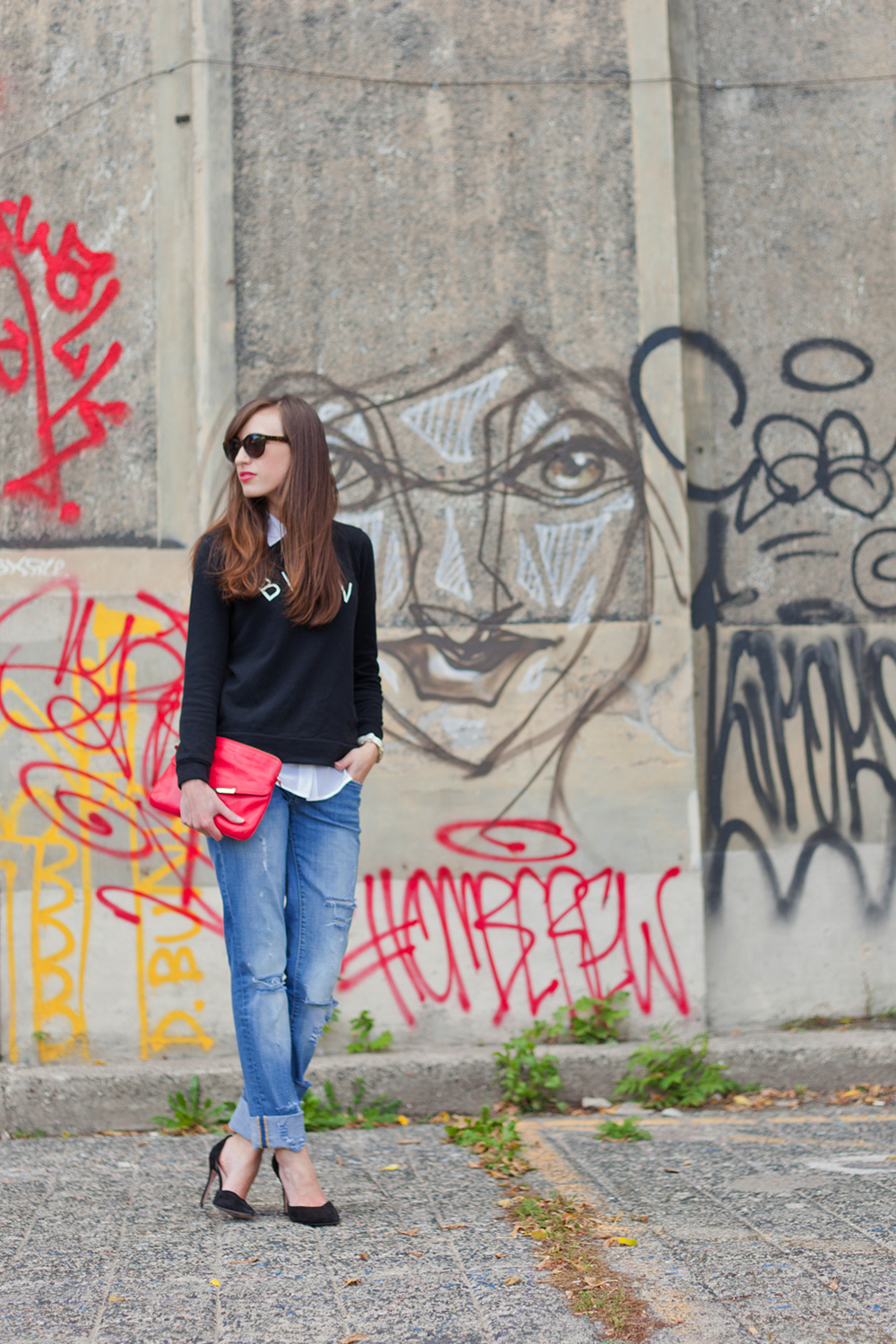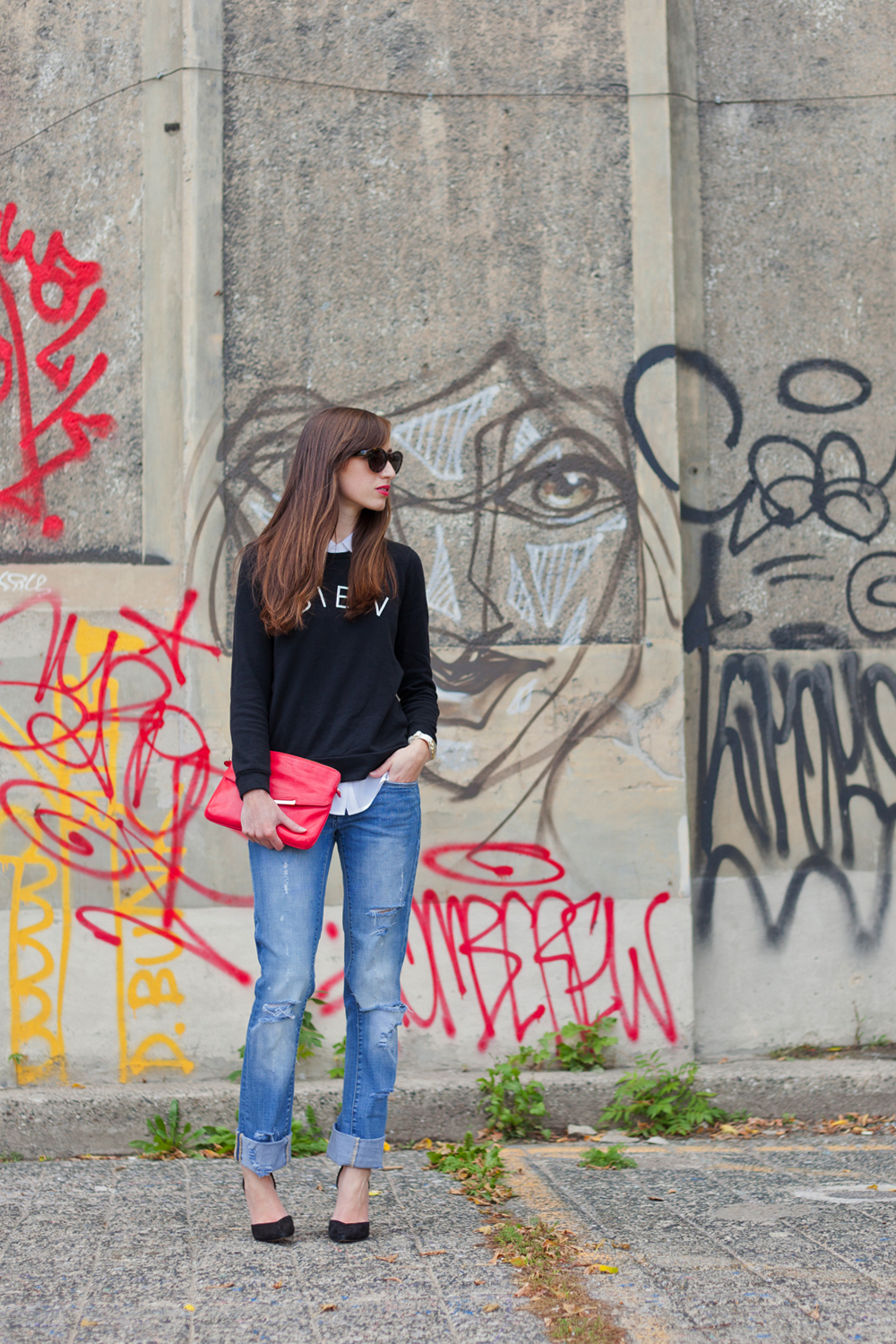 I've probably worn this sweatshirt 25 times since it arrived and my favourite way to style it is with some boyfriend denim, a pair of heels and a prim and proper collar peeking out. A pop of red makes the look a little more Parisian and fun. I switch to converse sneakers and canvas tote for a more relaxed version. I know, it's brain surgery.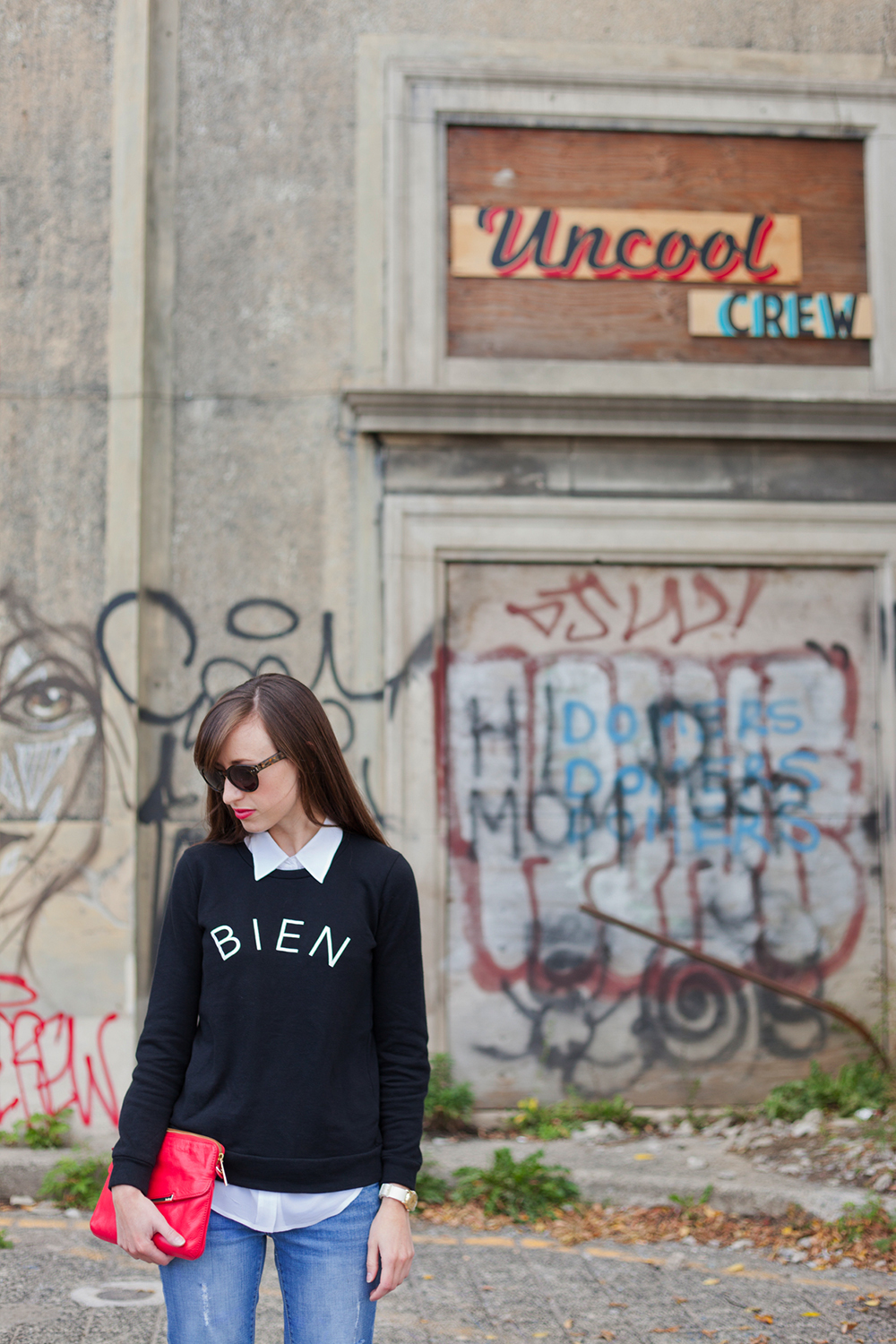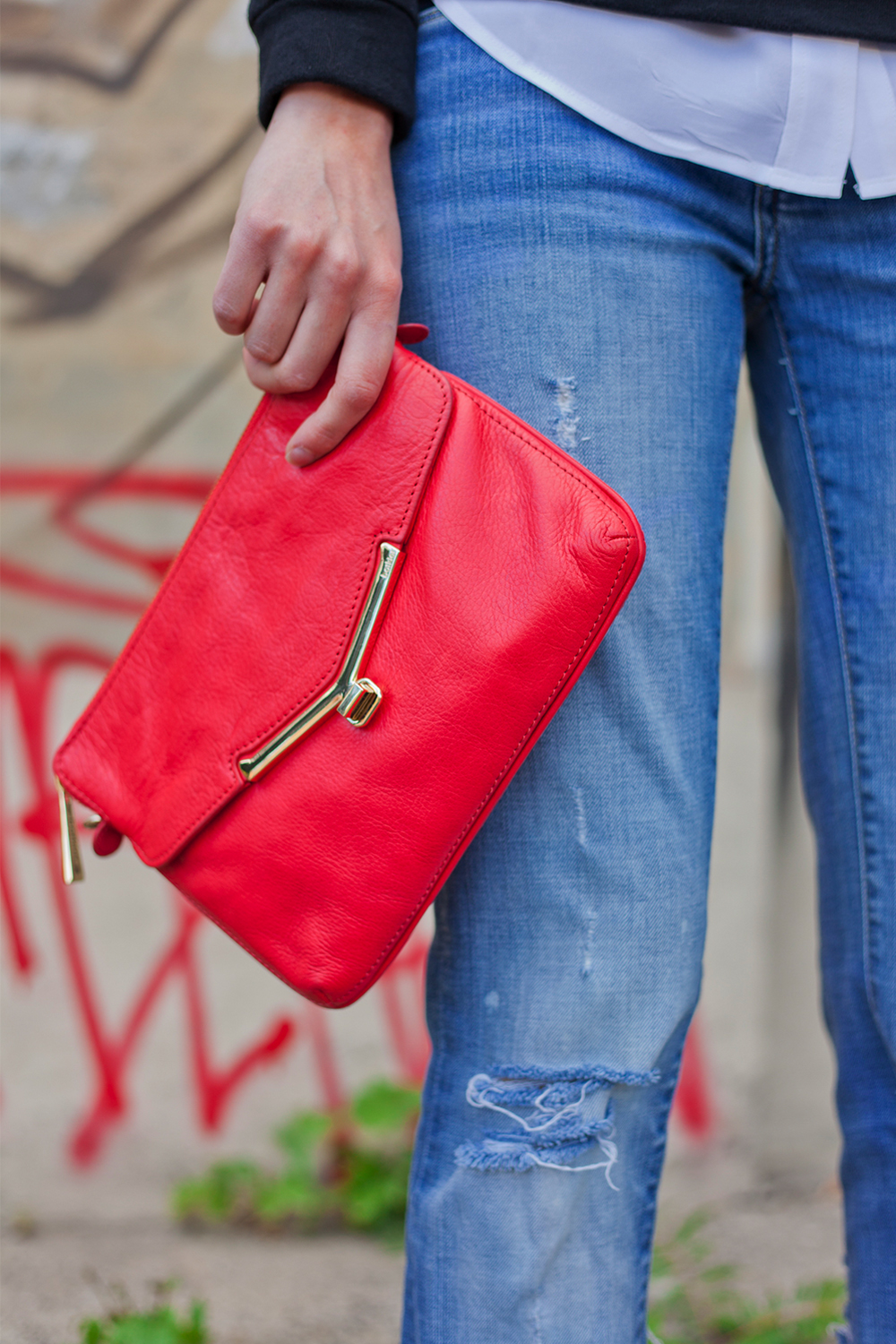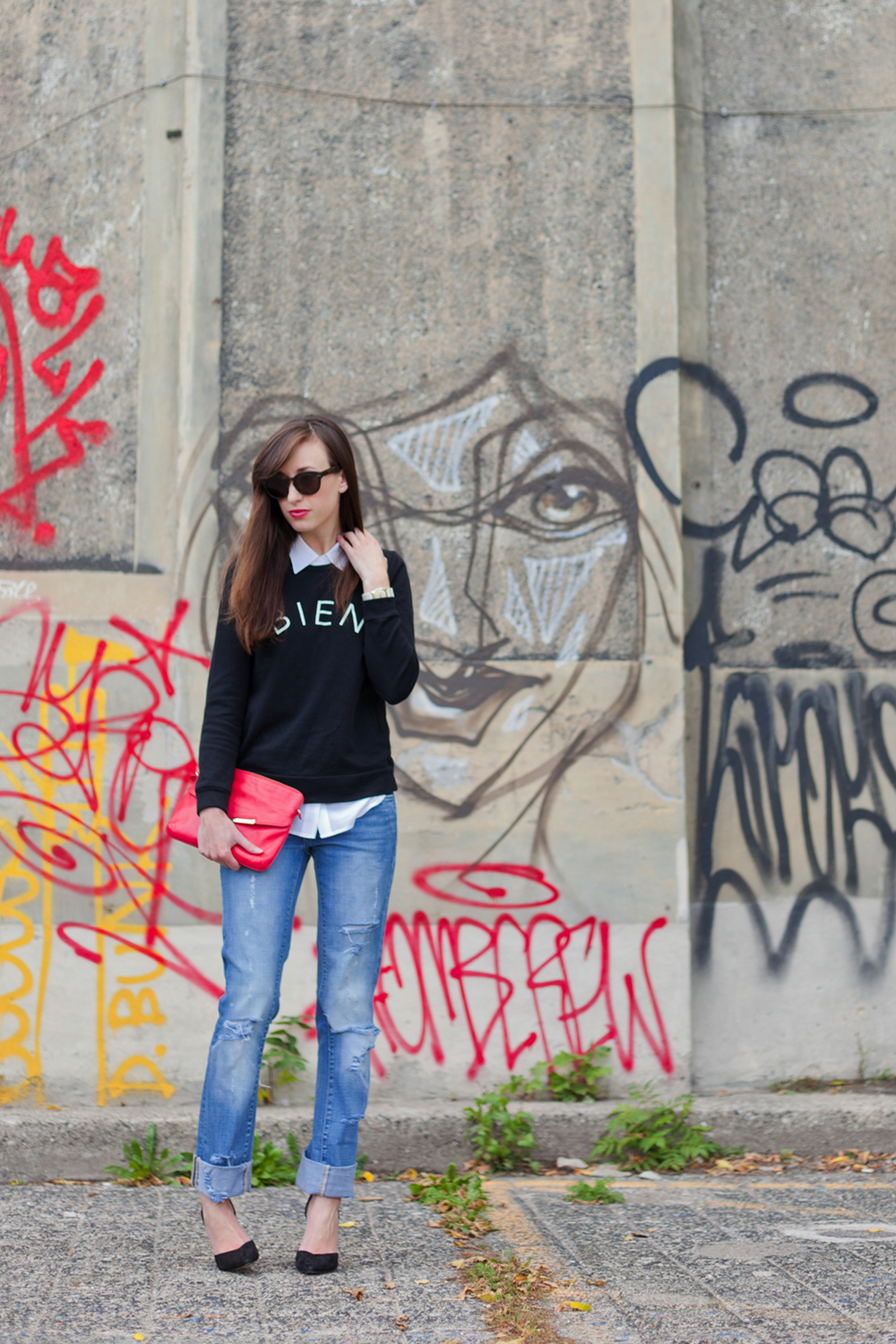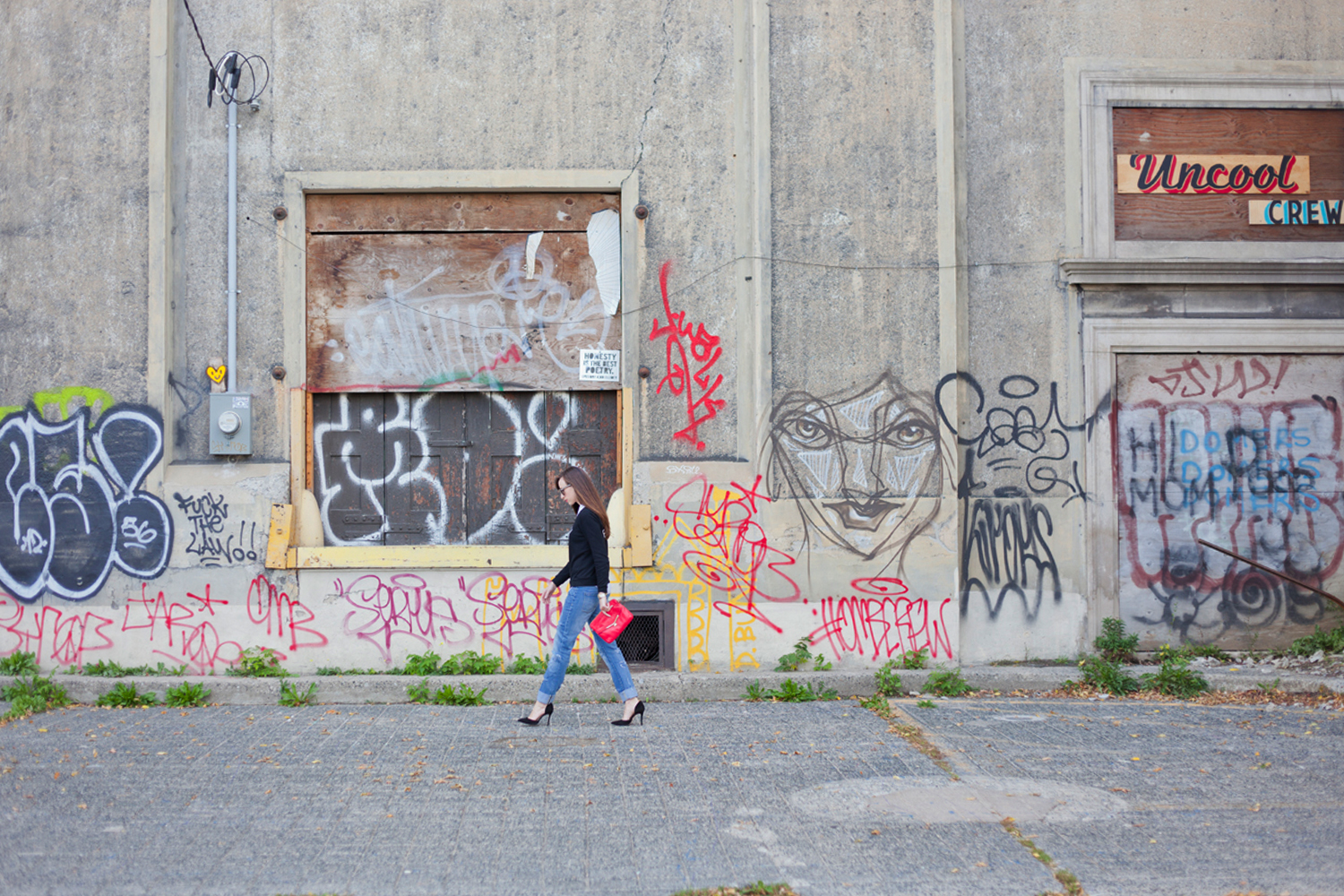 1. Madewell Bien Fiat Sweater 2. Equipment Blouse 3. Blank NYC Denim (similar) 4. Botkier Clutch (Black) 5. Zara Heels
Shot by the always amazing Agata Piskunowicz.