If this isn't a winter for the books, I don't want to know what is. I'm in Guelph, Ontario and it's been outrageously cold for weeks, meaning -22 celsius on the daily. I can barely make it to the car without muttering obscenities under my breath. Of course there are plenty of colder places in Canada right now, but that doesn't make it feel any less offensive here! I've been avoiding the outdoors at all costs but when I absolutely must go out (and I don't want to wear a giant parka and sorels) I'm layering up in stripes, sweatshirts, boots and a bunch of black. Though the weather makes me slightly snarly, an adorable graphic sweater always improves my mood (I might be addicted actually, see the evidence  here and here), especially if it says something in French.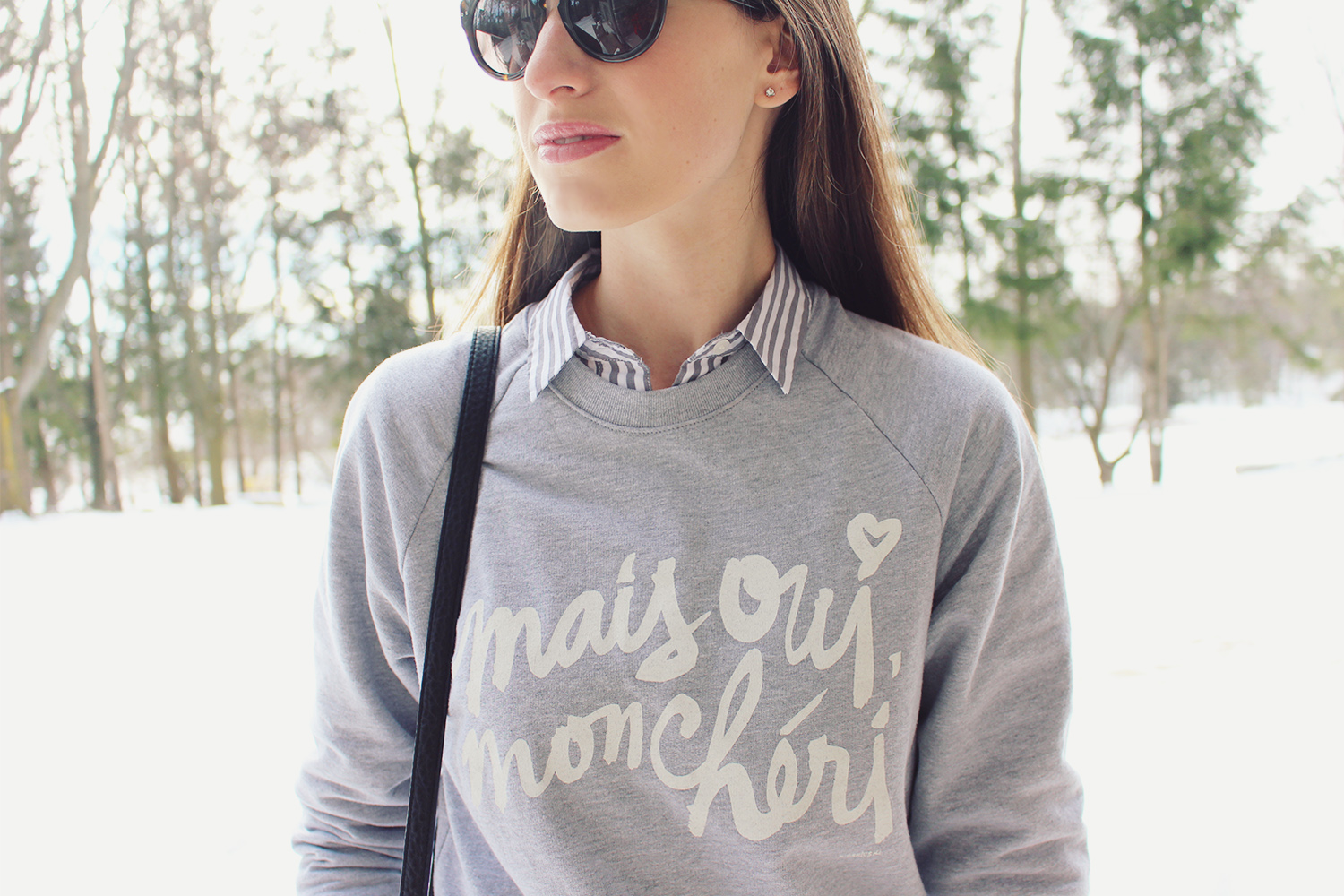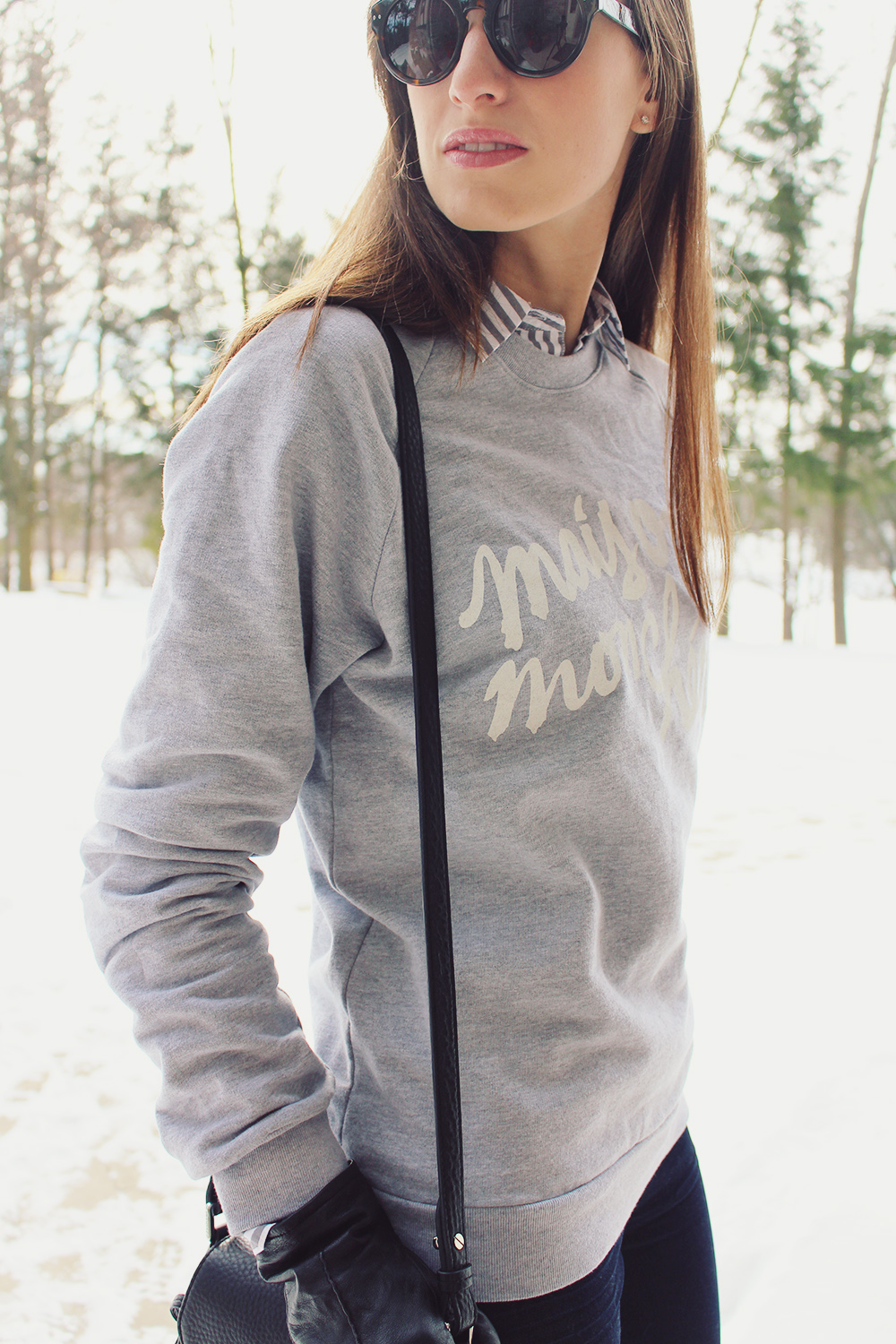 Fun fact: My Dad gave me this sweatshirt for Christmas without a hint or a nudge from me at all! He's actually got mad style and knows me really well, although, I dare say he had some help from Michele over at Blush.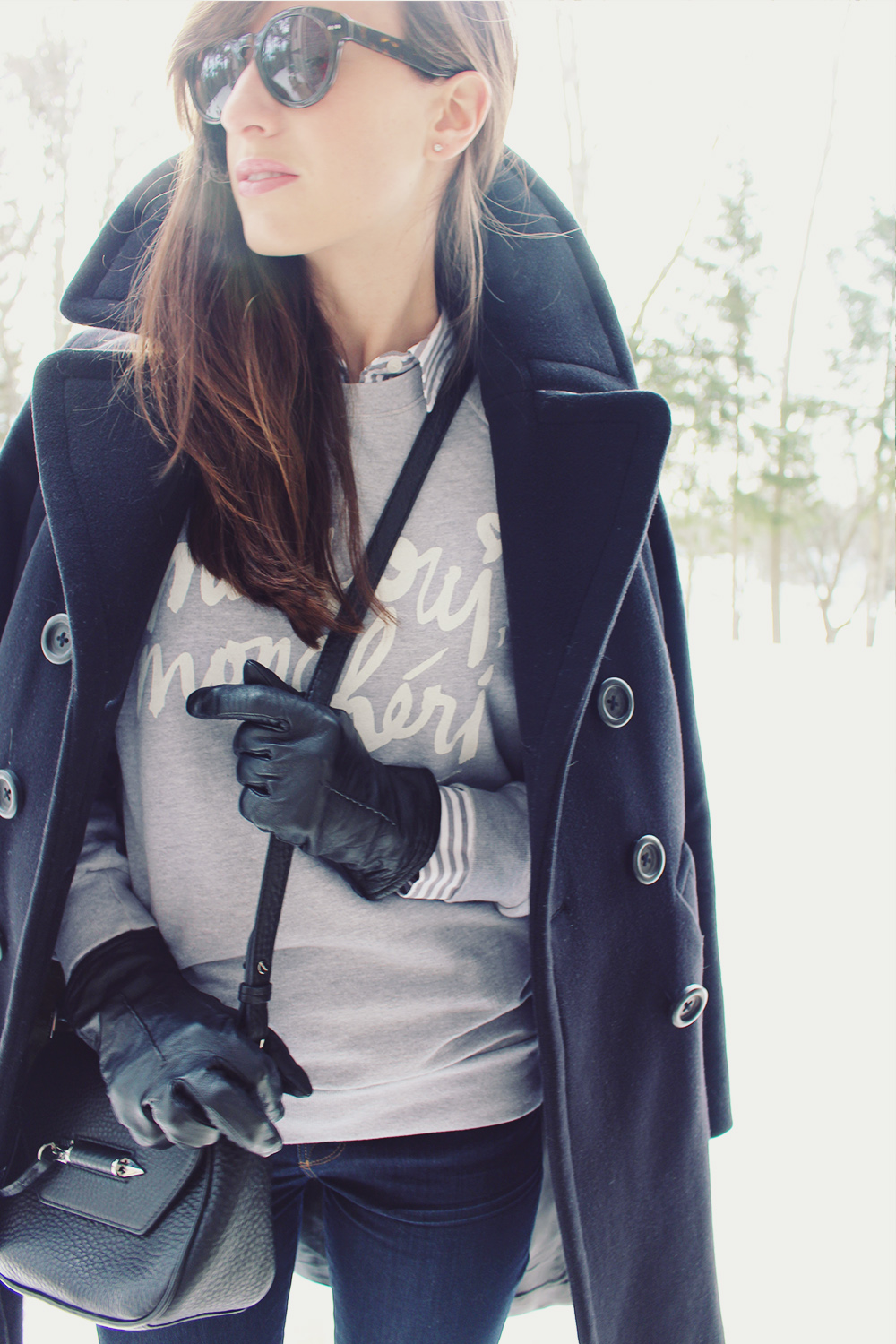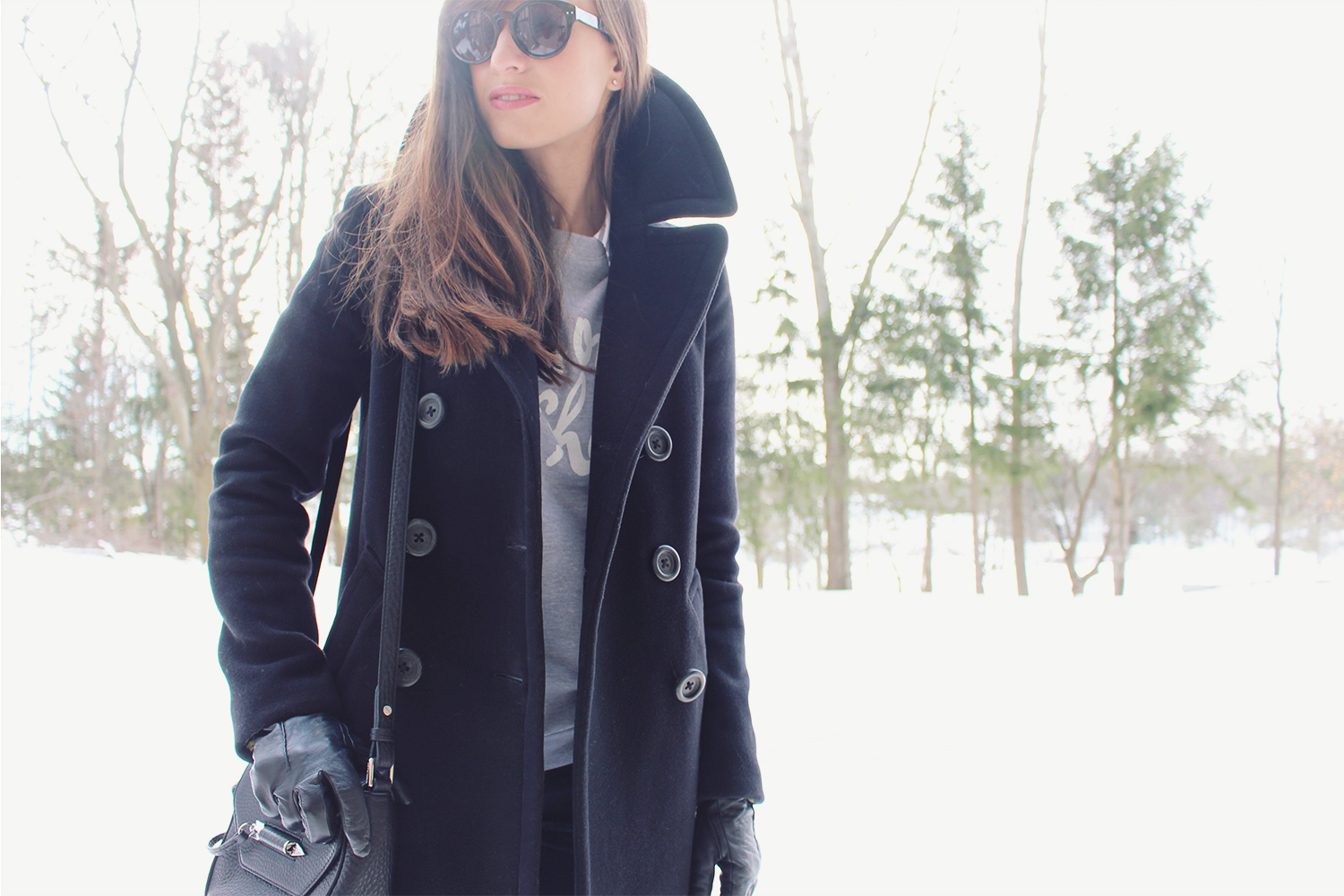 Are you somewhere that's this insanely cold? Somewhere colder!? What are your polar vortex style go tos? Wherever you are I hope you're staying warm!
Sweatshirt Blush // Coat Old JCrew similar (navy on sale) // Shirt Madewell Similar // Denim JBrand // Boots Rag&Bone // Bag Mackage // Gloves Similar // Sunnies Madewell