Once in a while an outfit will come together that I just want to wear all day every day. This is one such outfit, which I call the Triple 'L' for the Lait top, Leather pants and Leopard pumps that create it. Of course I don't usually name my outfits but this one is an exception! The best part of this look is that it's both comfortable and luxurious, two of my favourite adjectives.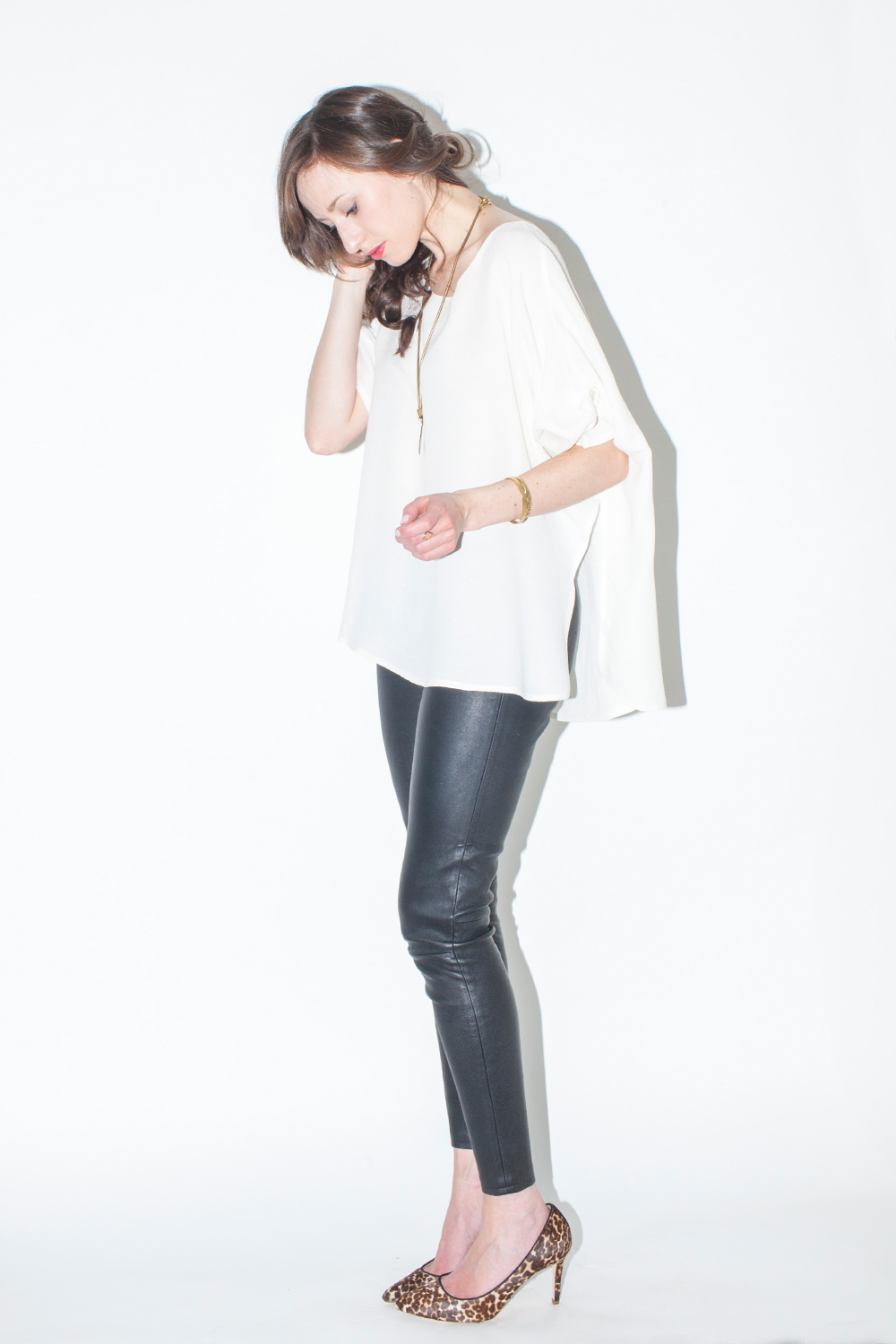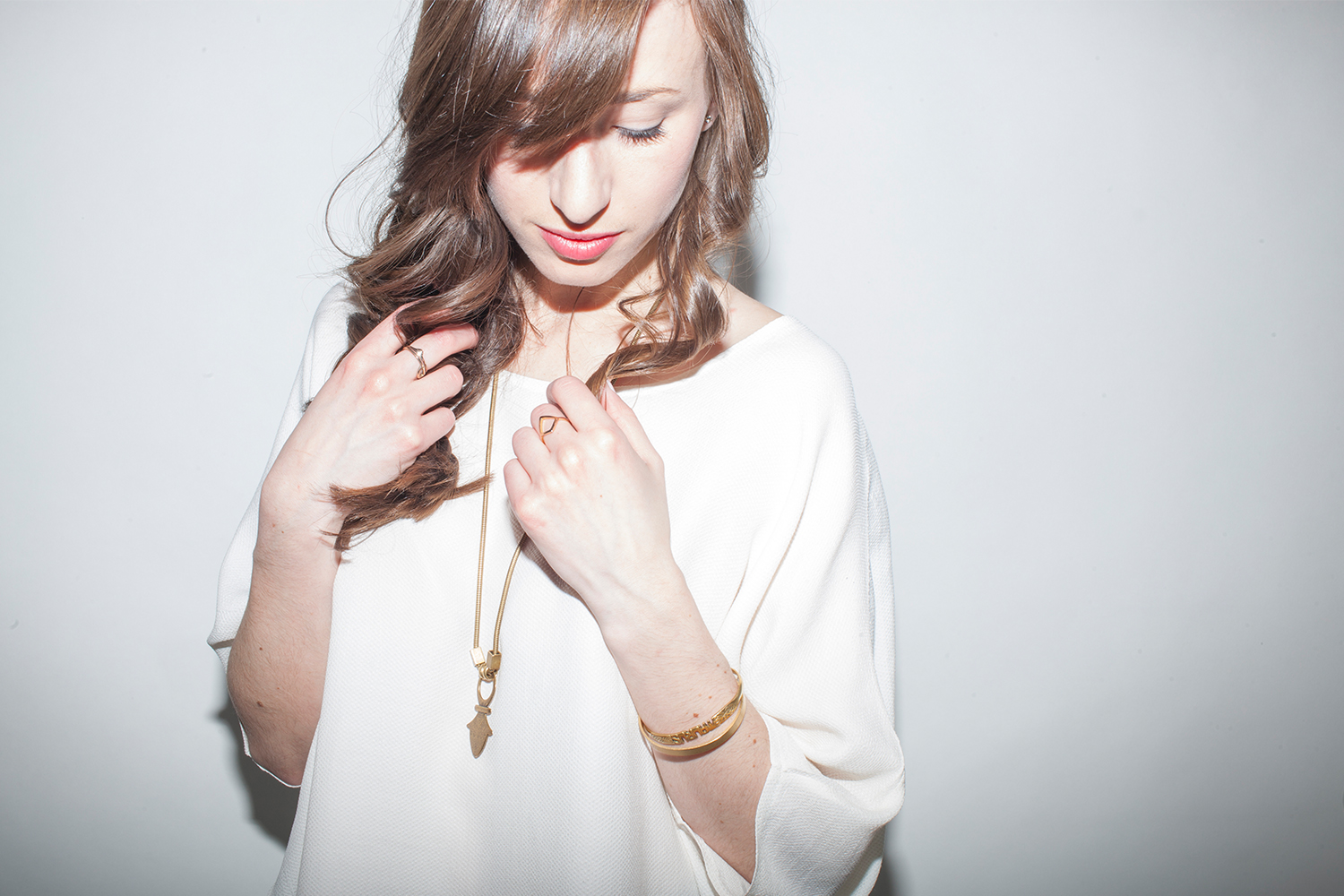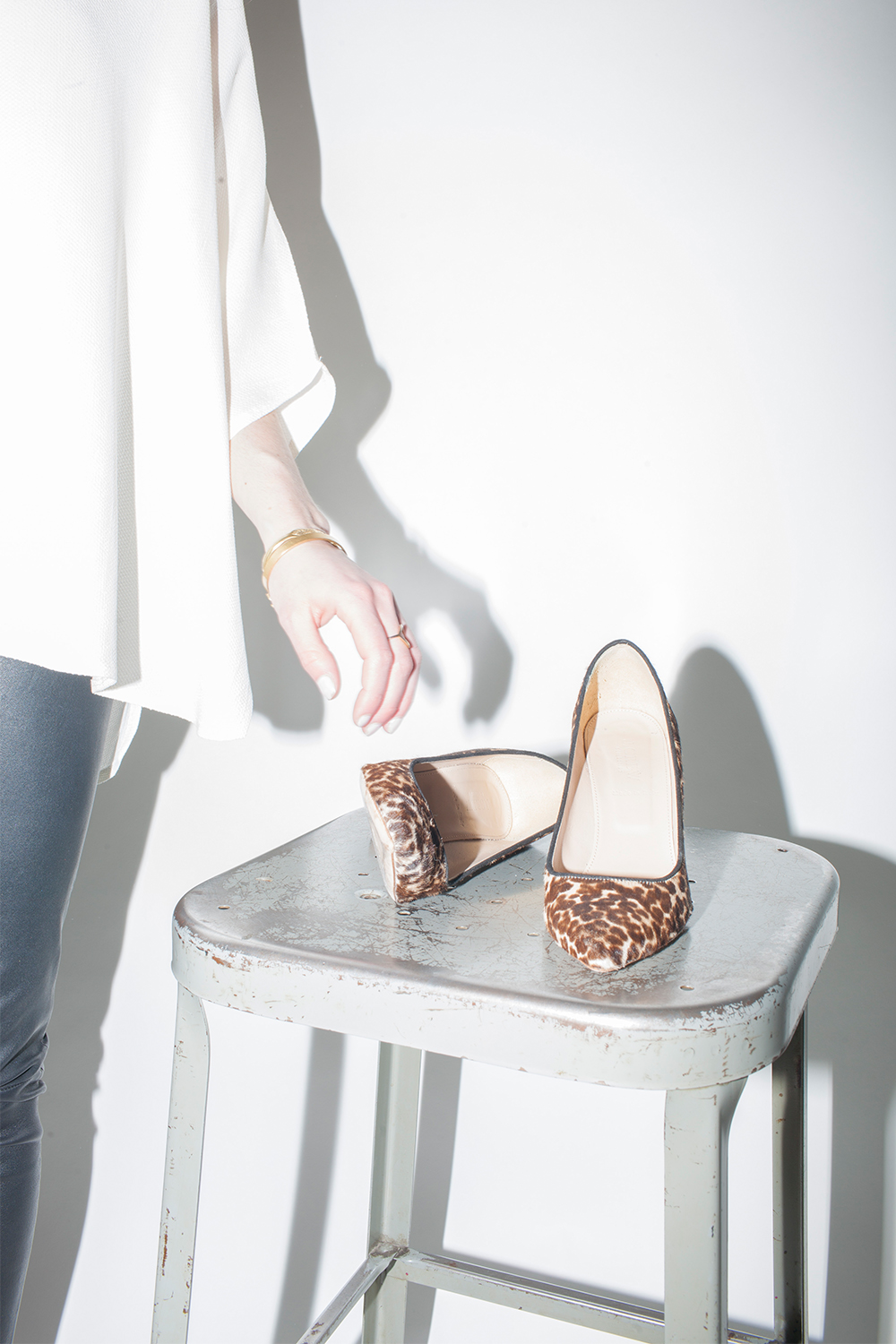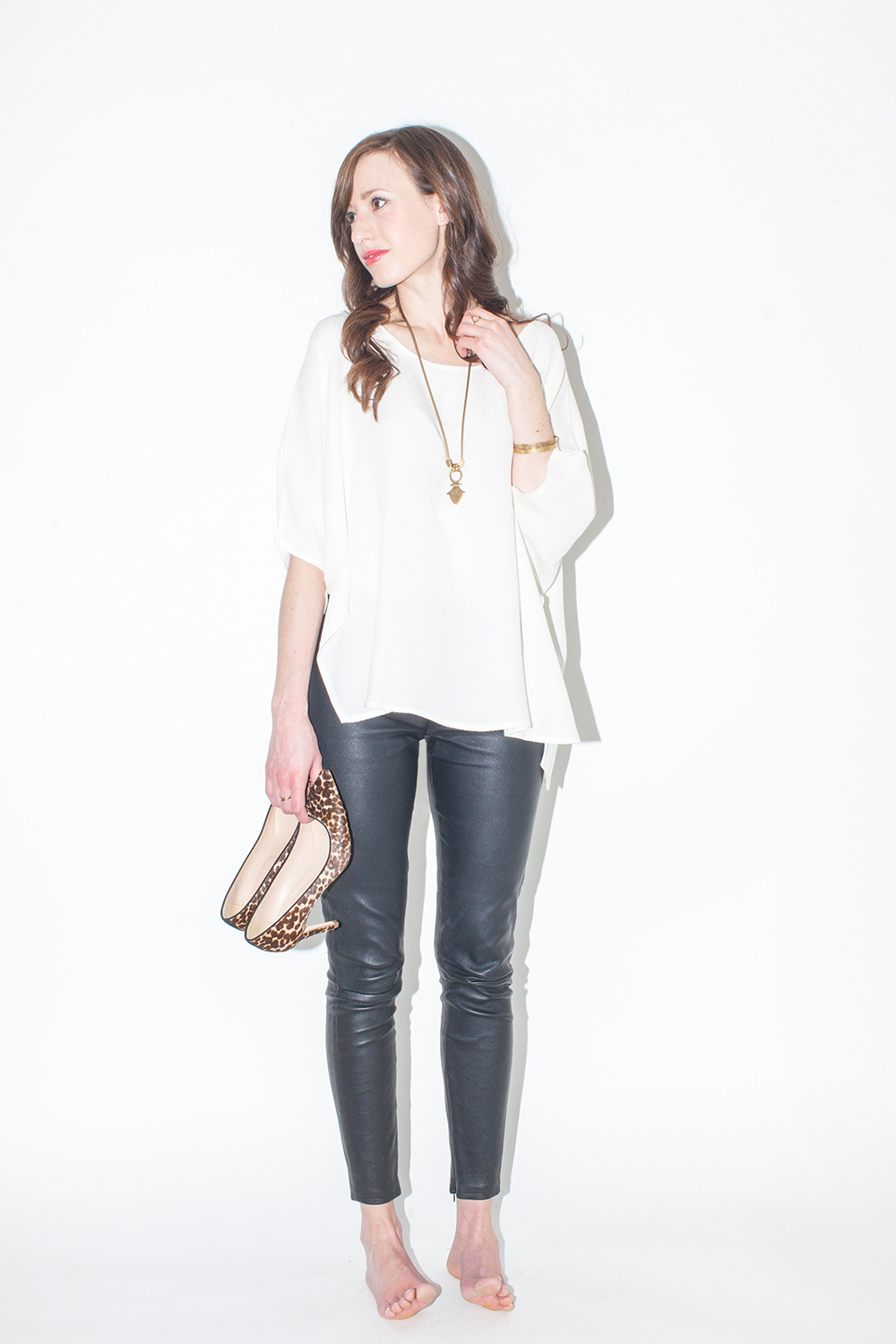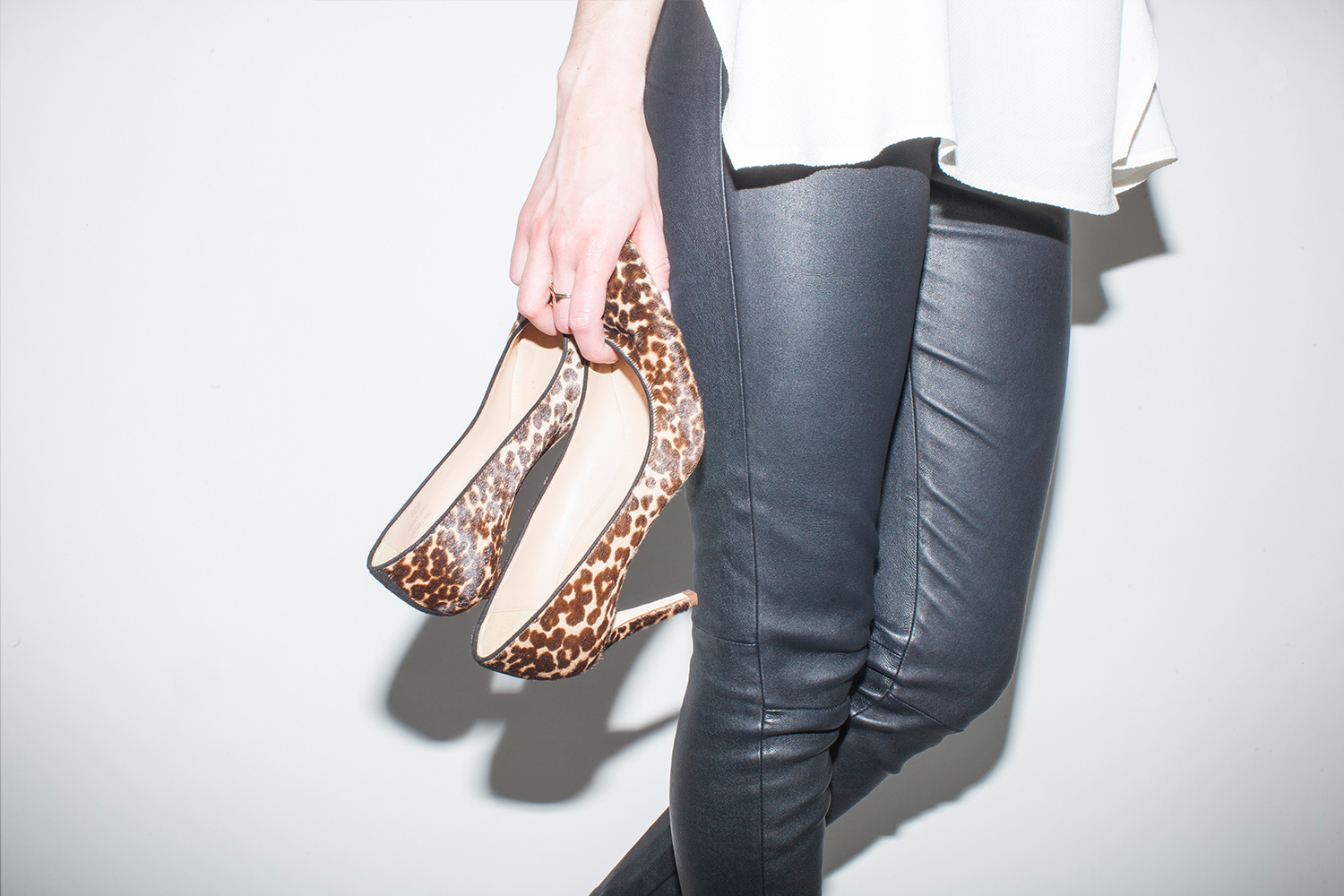 The Lait top is a limited edition piece from Hackwith Design House, which I was very lucky to nab as they sold out in just a couple of hours. Lisa Hackwith, the mastermind behind the brand, is one of the most exciting designer/makers I've encountered to date. Lisa's eye for feminine shapes and sensual fabrics is just incredible. Her high quality pieces are produced in limited edition runs of 25 or less so when you're lucky enough to own something by Lisa you know you're one of only a handful of people in the world that does. Pretty fancy, I know! But it's not so much about exclusivity as it is about the rarity of finding an item you can truly call your own and wear for years to come. Not often do you find a top that makes you feel empowered, elegant and completely comfortable all at once. I urge you to take a look at the other Hackwith Design House pieces and follow Lisa on Instagram (@hackwithdesign) for gorgeous and dreamy behind the scenes updates.
In accompaniment are my leather leggings, which seem to be all I talk about these days but I can't help myself! They are just too good not to wear constantly, ok maybe not to bed, but on a really cold night you'd have to talk me out of it. Then you bring in the calf hair pump and there's no turning back. Top it off with some minimal accessories and I'm feeling like I can take on the world, one leopard print stride at a time.
Hackwith Design Top // Madewell Leather Leggings // Biko Necklace // Acre Goods Rings // Gorjana Ring // Nasty Gal Taurus Bangle // Madewell Bangle // J.Crew Pumps Similar
Photos by Agata Piskunowicz.