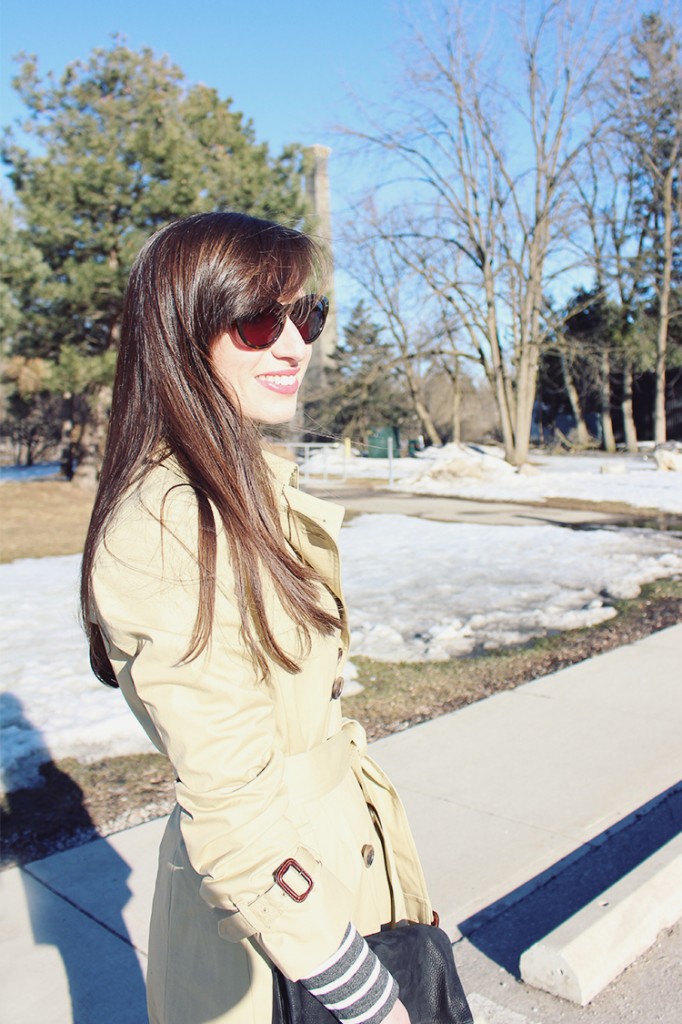 We just had a bought of beautiful weather but the forecast calls for snow this week. I'm hoping it's just Mother Nature's idea of a cruel and poorly timed April fool's joke. Then again, it's always this time of year when her bipolar instincts are at their most active. Around this time is also when my outfit decisions are hardest to make. To sleeve or not to sleeve? To wear tights or not to….well you get it. But there is always one item that never begs any questions, the classic trench.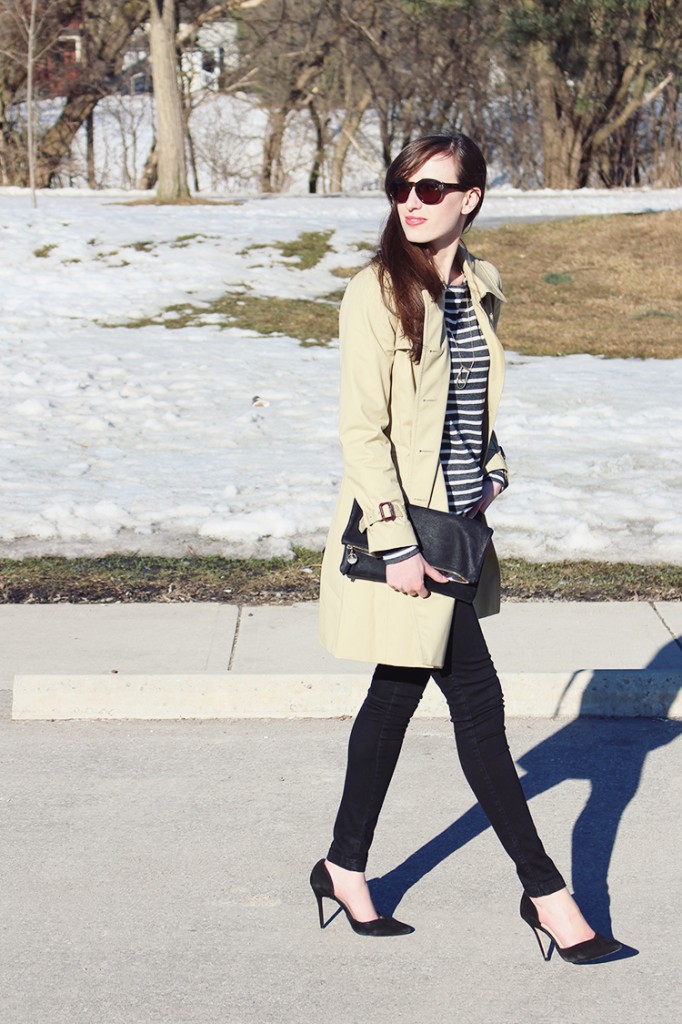 Open or belted, collar up or down, worn now or 5 years from now it's a spring closet hero. Plus we all know a trench isn't always about being buttoned up (insert pervy wink). But my first attraction to the trench traces back to the one Audrey Hepburn wears in Breakfast At Tiffany's. Cliché I know, but what can I say, I'm a sucker for a timeless classic and even more of a hopeless romantic. Throw on some stripes, skinnies and black accessories and I'm good for work, brunch and just about anything in between.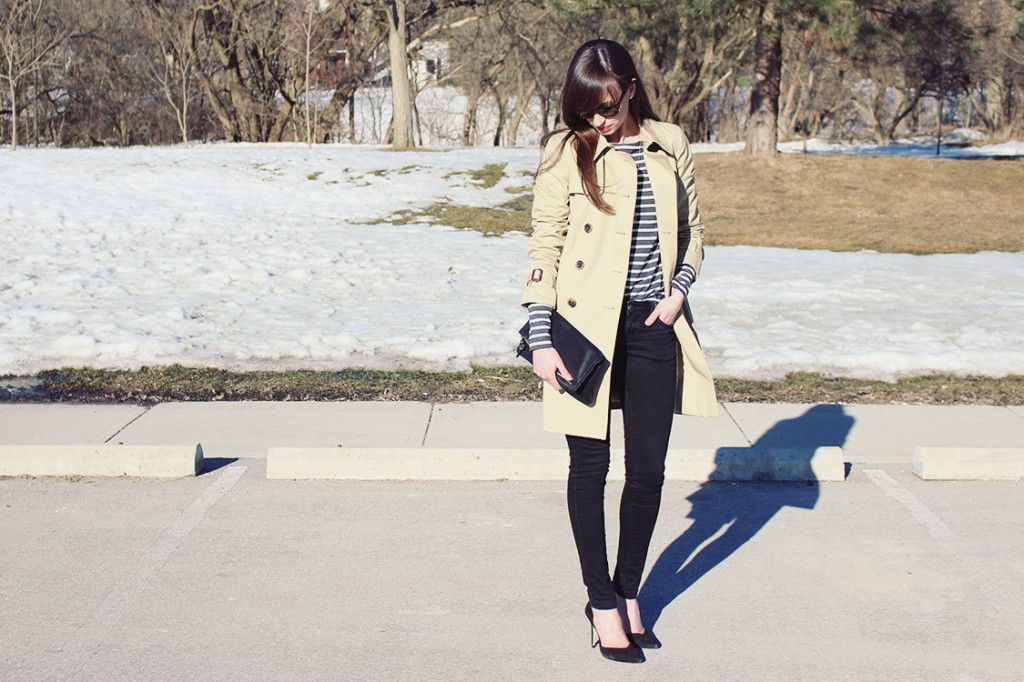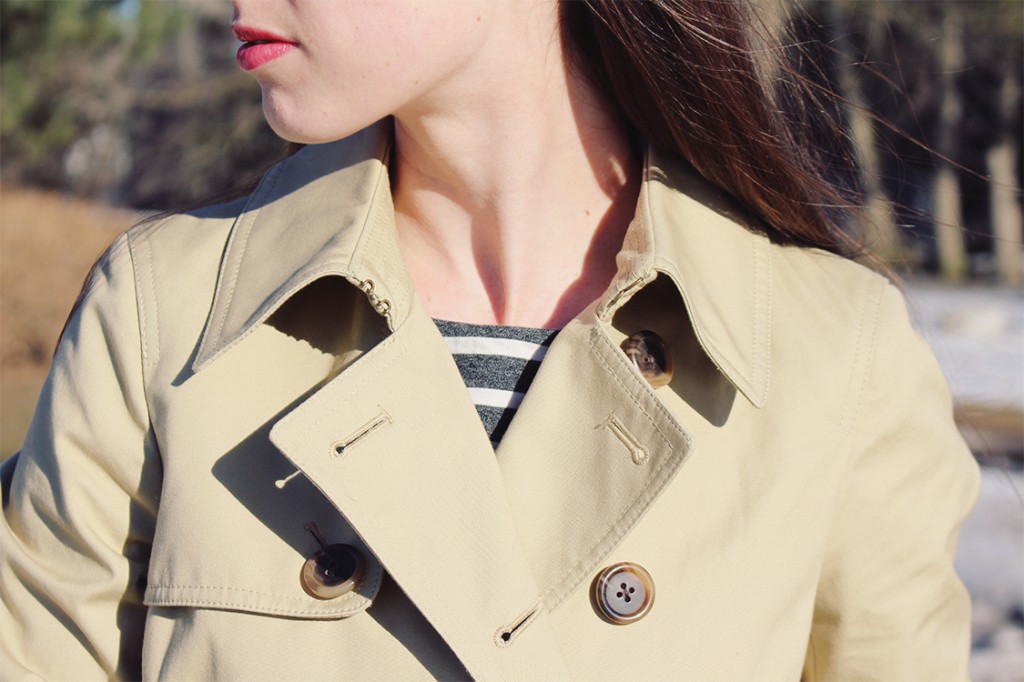 There are a lot of trench options out there so be sure to choose wisely. I was personally after a pure classic with all the little details. The perfect khaki, a hook and eye closure on the collar, leather buckles on the belt and cuffs, tortoise shell buttons, a pleated vent on the back, double breasted, slant welt pockets, mid length and a silky lining for easiest wear. Seems like a long and quite specific list but this one from J.Crew met all the criteria and my budget. See a few other good options below.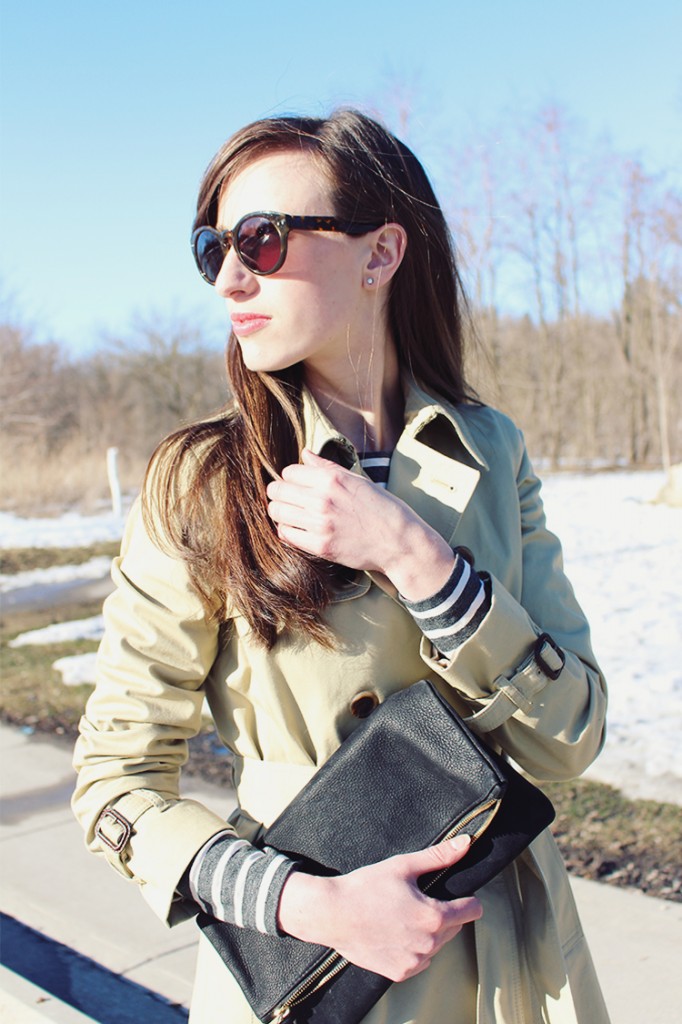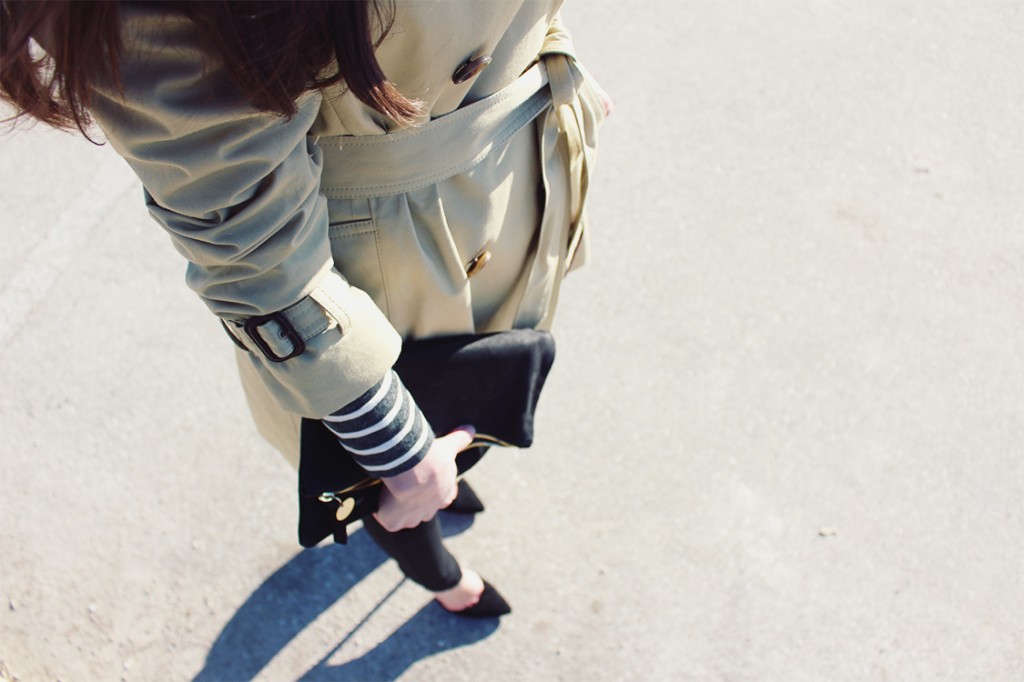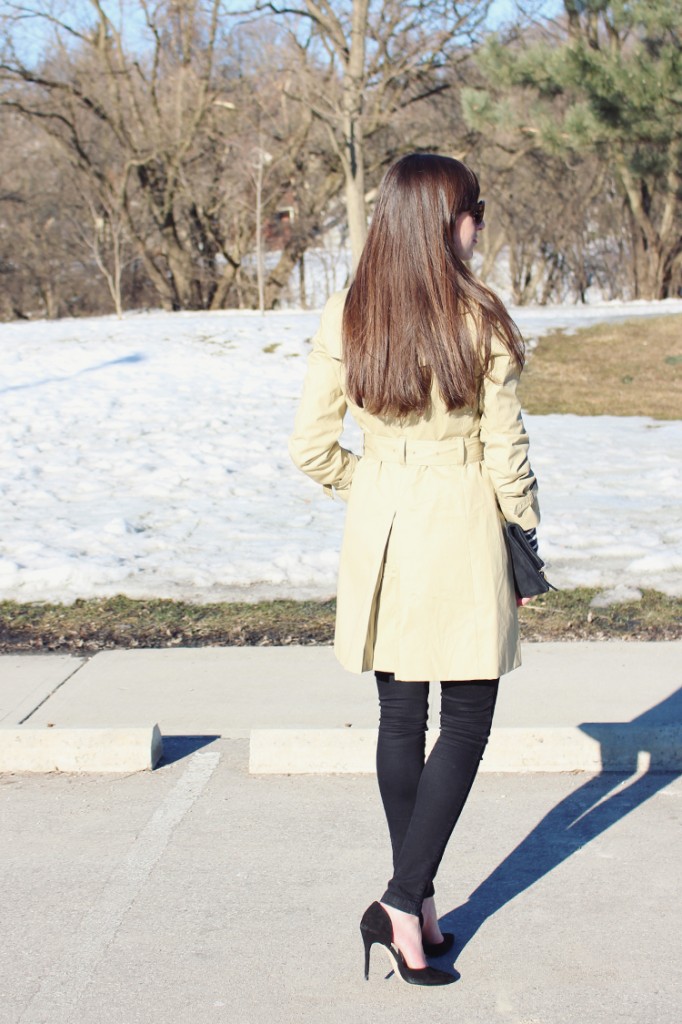 Trench Coat JCrew // Striped Shirt JCrew // Denim Anine Bing // D'Orsay Pumps Zara Similar, Similar // Clutch Clare Vivier // Sunnies Madewell
Here's a look at a few of the best classic trenches I've come across. From the mother of all trenches, Burberry, to a cute and wallet friendly option from Zara there's a chic solution to any schizophrenic weather dilemmas.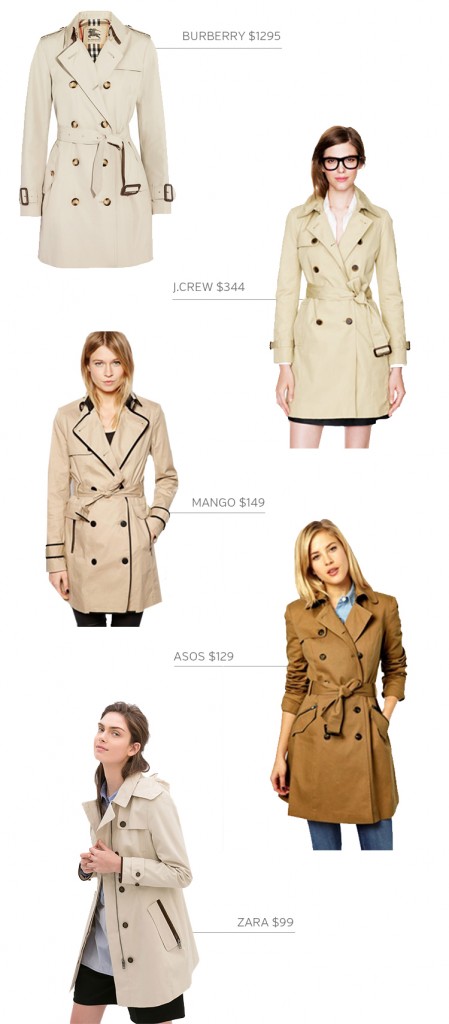 1. Burberry // 2. J.Crew // 3. Mango // 4. ASOS // 5. Zara, Similar, Similar