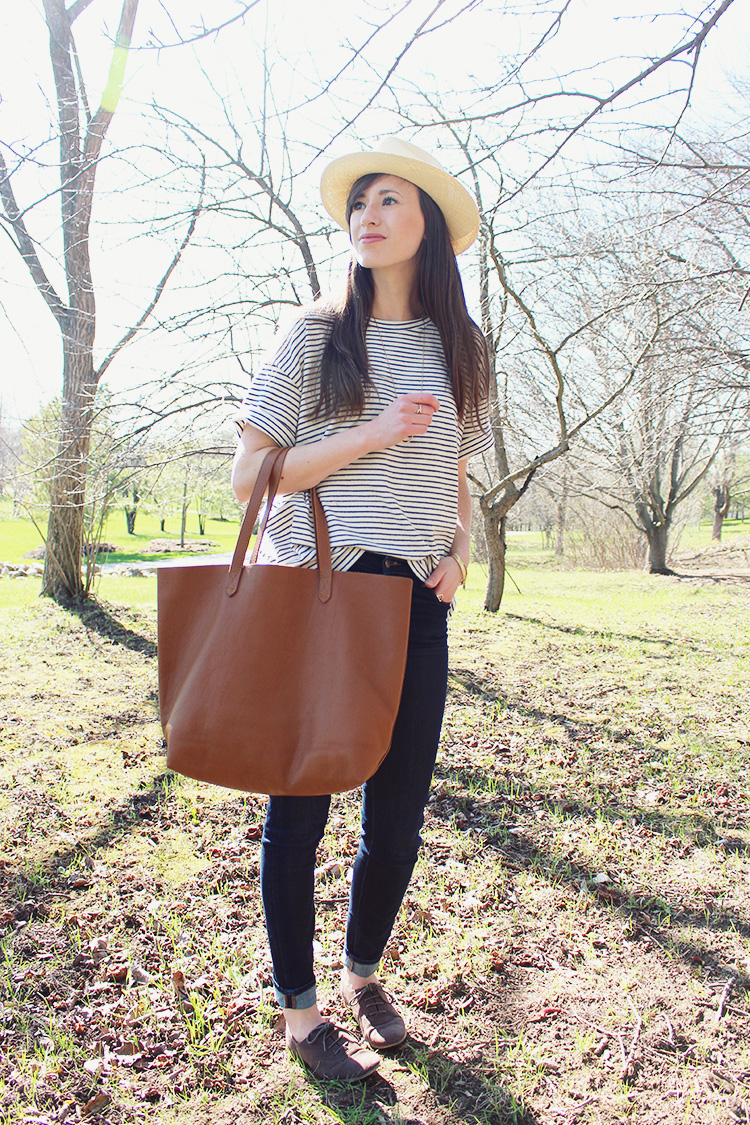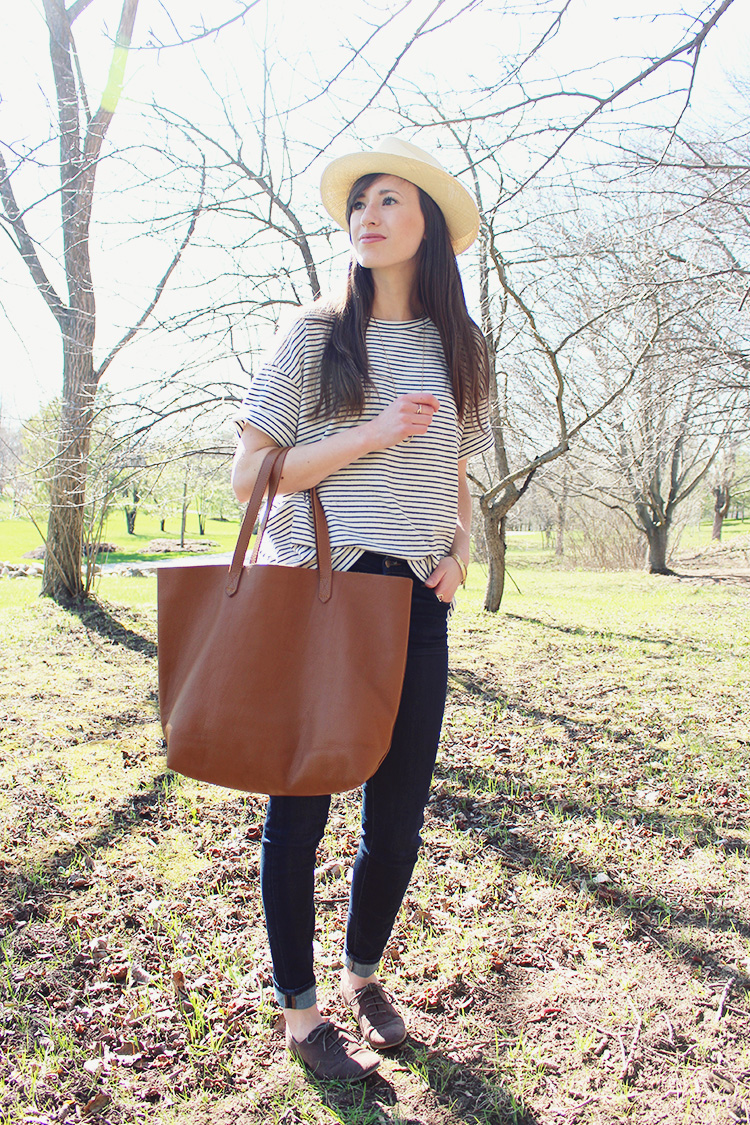 A bird pooped on me while I was taking this photo. How's that for glamorous behind the scenes info? Thankfully it was a teeny tiny little friend and not a hawk or albatros, so I guess that's some good luck in itself. It's also a sure sign that spring is here and nature is living it up on these fresh days we're (finally) having. I'm doing the same and frolicking around in my comfiest striped tee and favourite sunny accessories is making me feel as free as that defecating bird.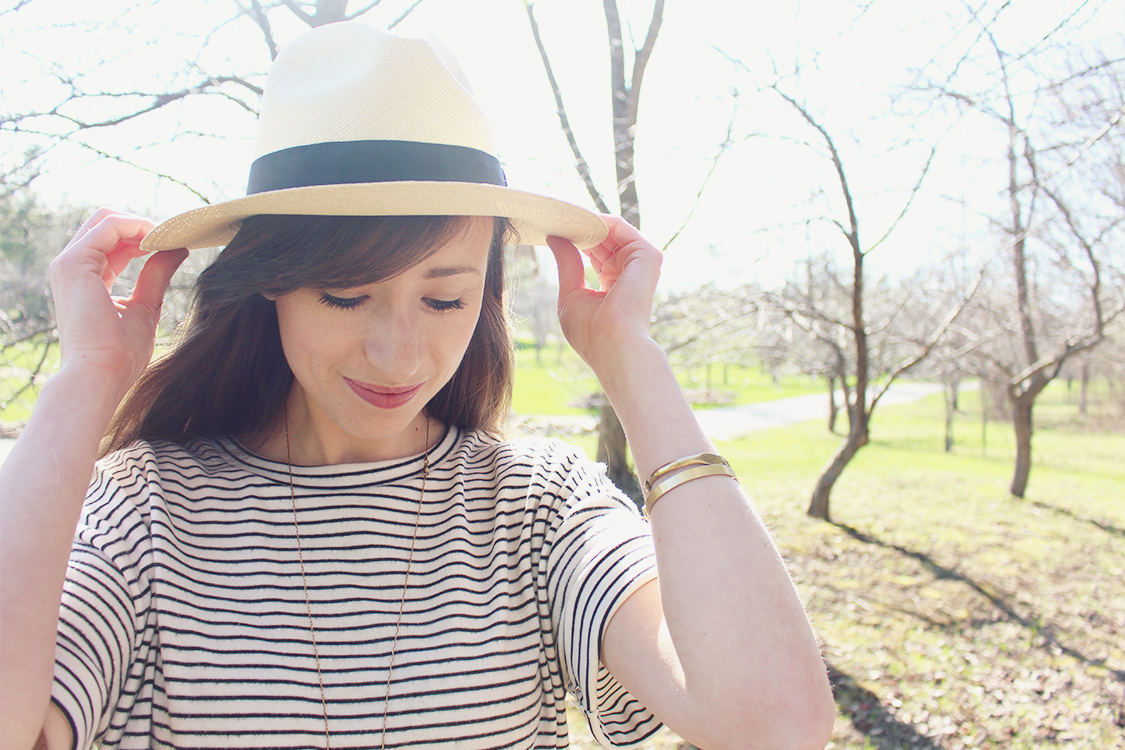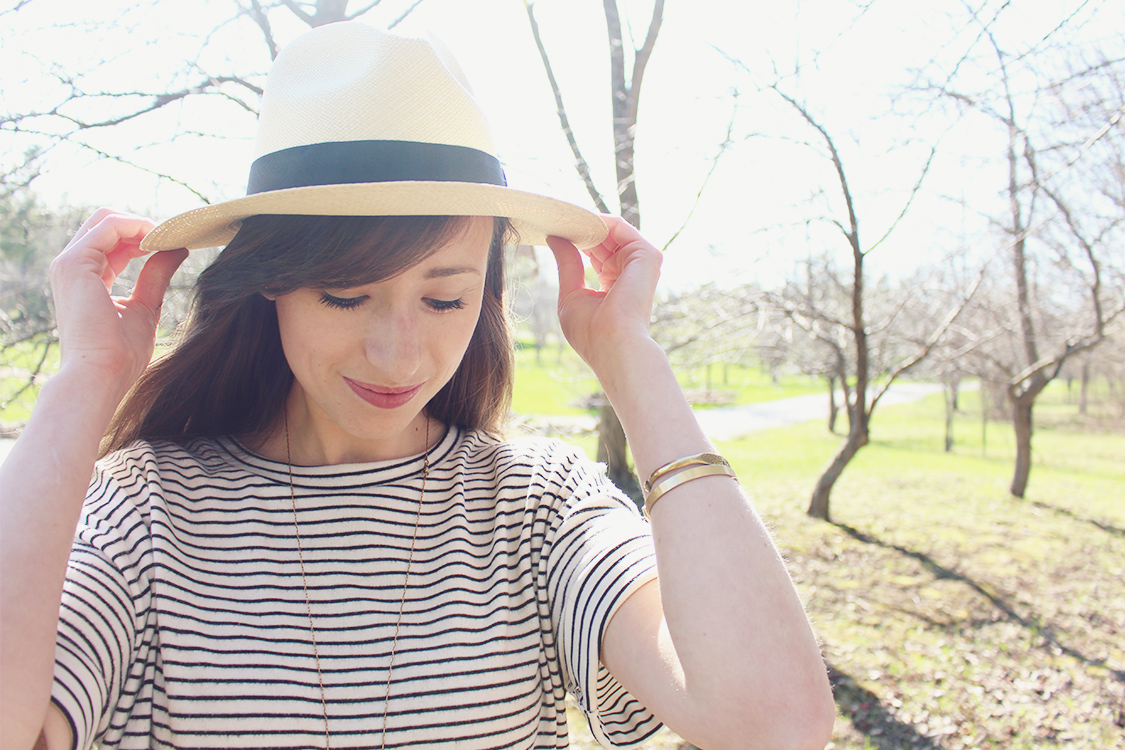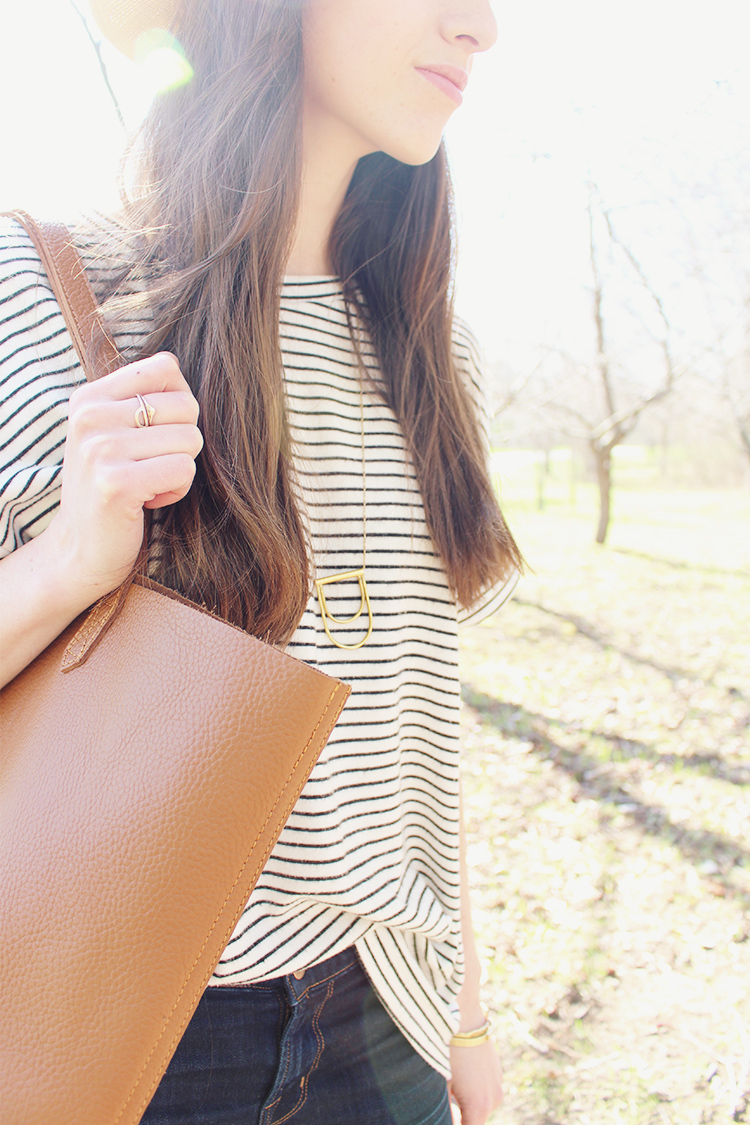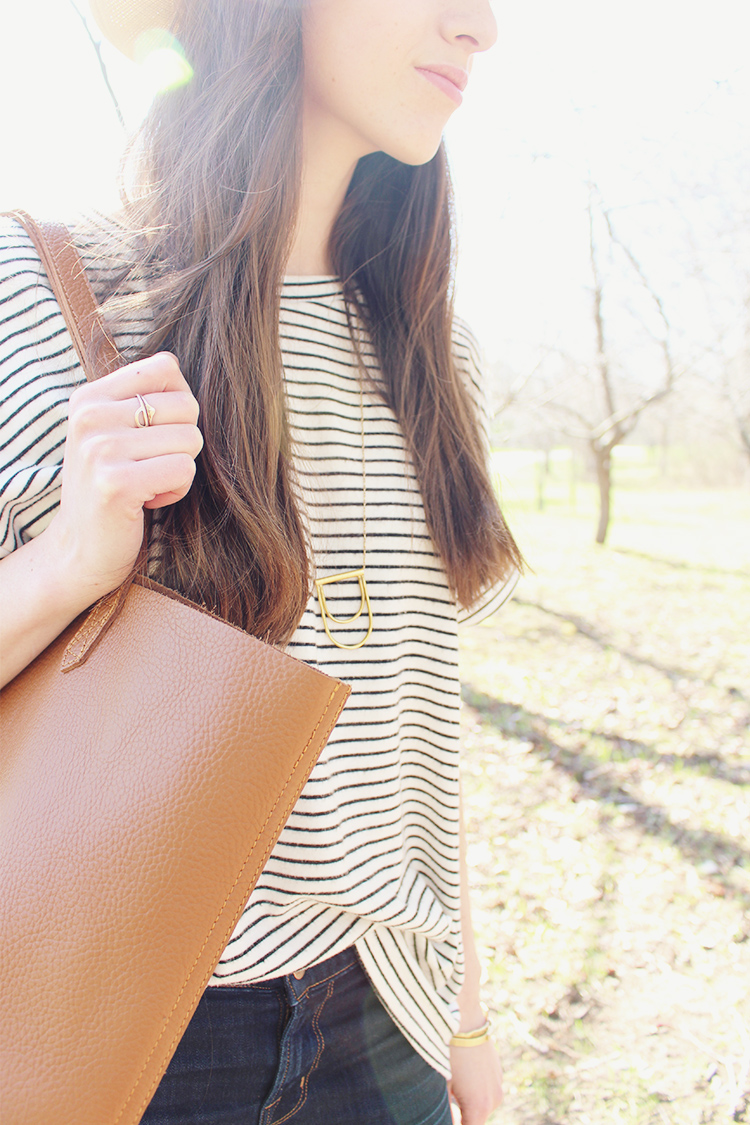 I've mentioned my love for the brand Cuyana a couple times before (here and here). They have a great philosophy around 'Fewer, Better Things', they make a beautiful product and give back to the people that make their bags and other goods. What's not to love!? As much as I adore my black Cuyana tote, I was pining for something a bit softer and more spring friendly. Wouldn't you know it, my fella ordered me the Caramel tote for my birthday and I am totally smitten, with both of them of course!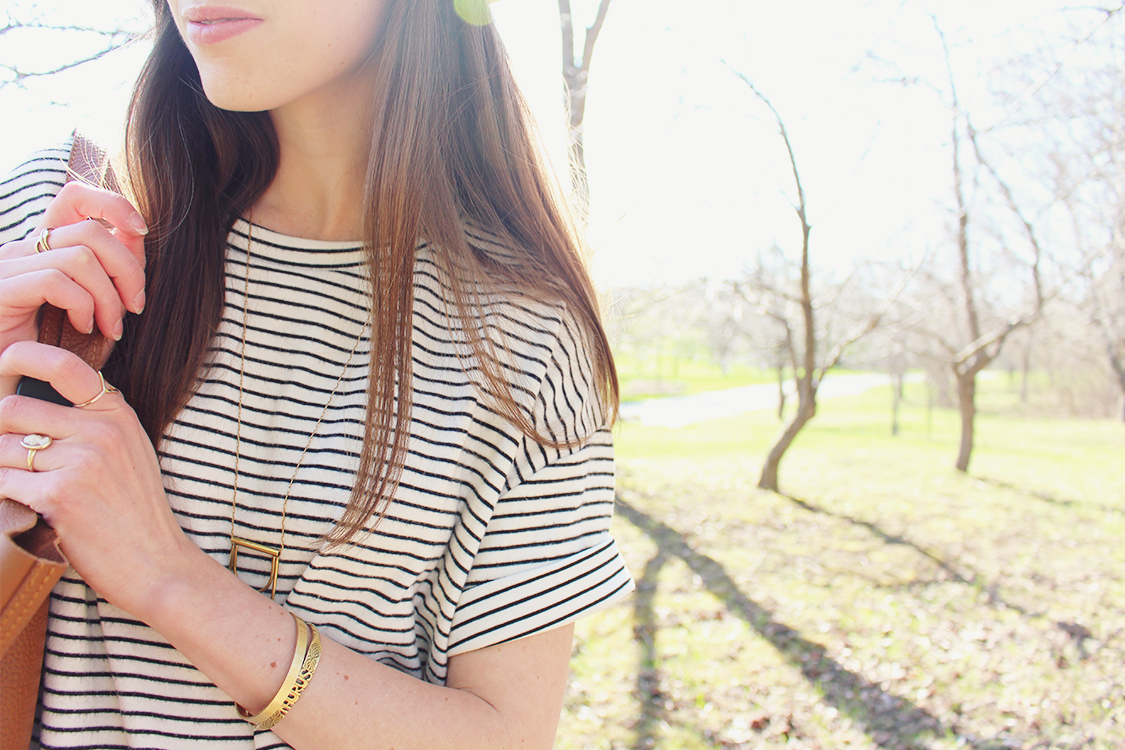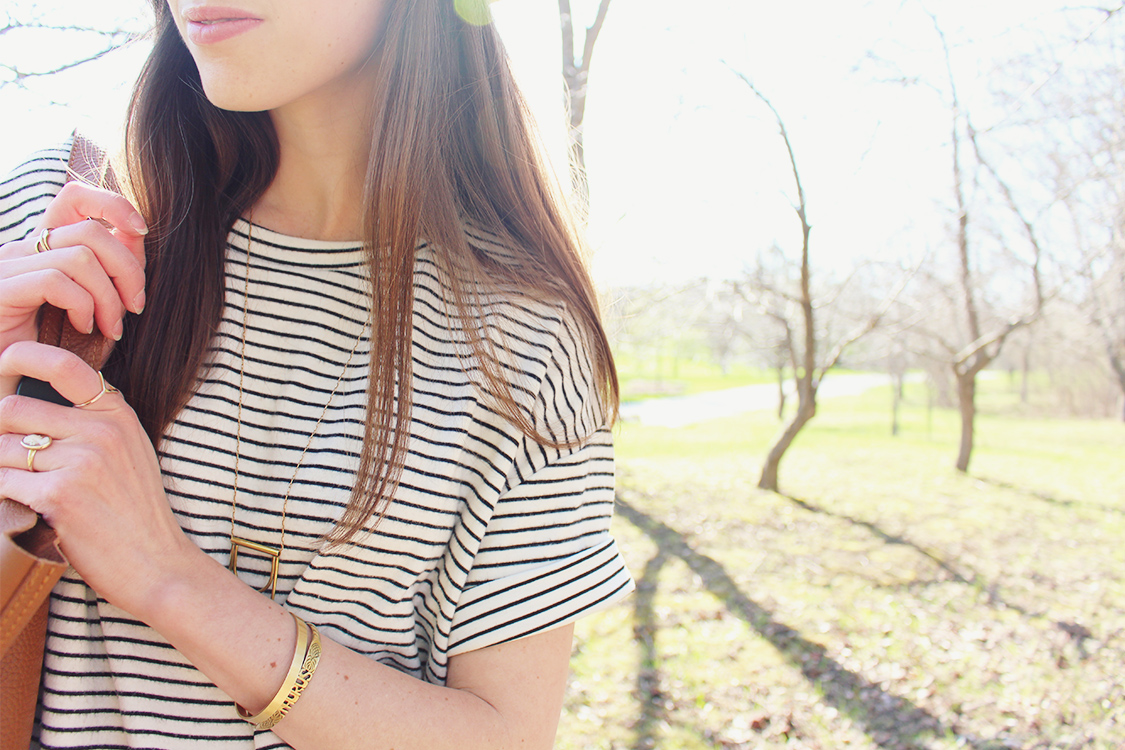 A few people have asked me about SheInside and to be honest I'm a bit weary of mega discount sites riddled with thousands of items. But after a bit of research I decided to give it a try and found the process was a total breeze! I ordered this striped tee and it arrived within a week and without issue. It's definitely oversized which I was going for but I'd be a bit hesitant to order anything fitted, although they have a seemingly hassle free return policy. Certainly can't say it's not worth a try!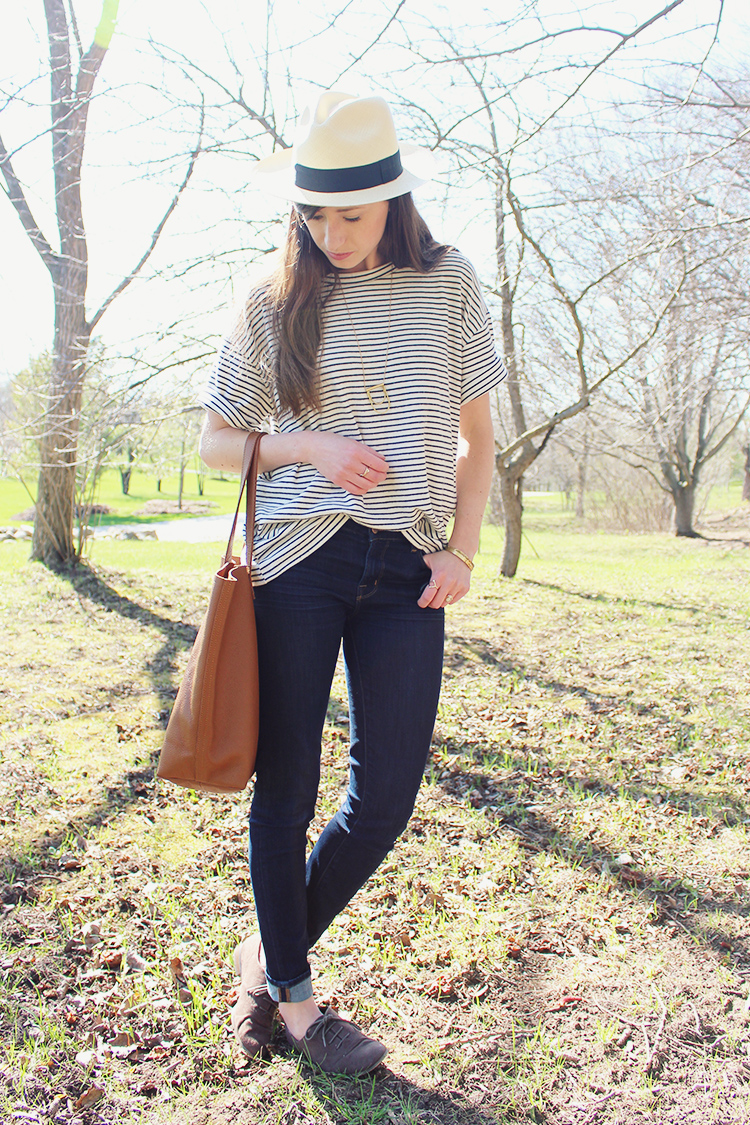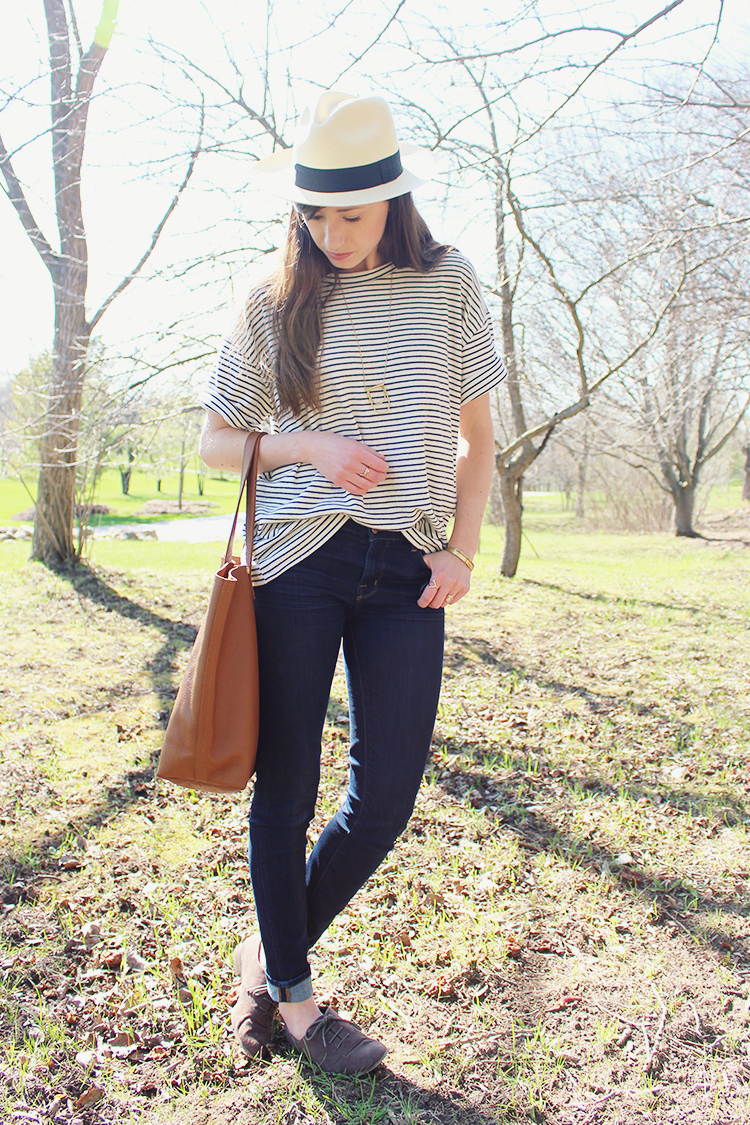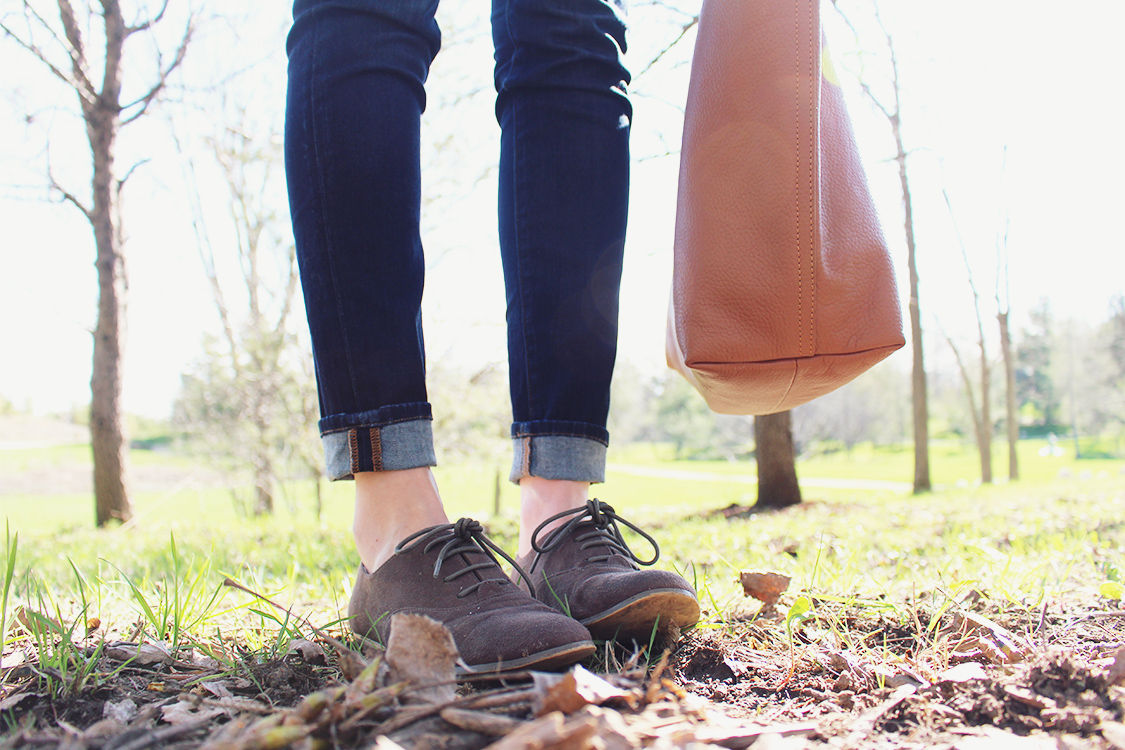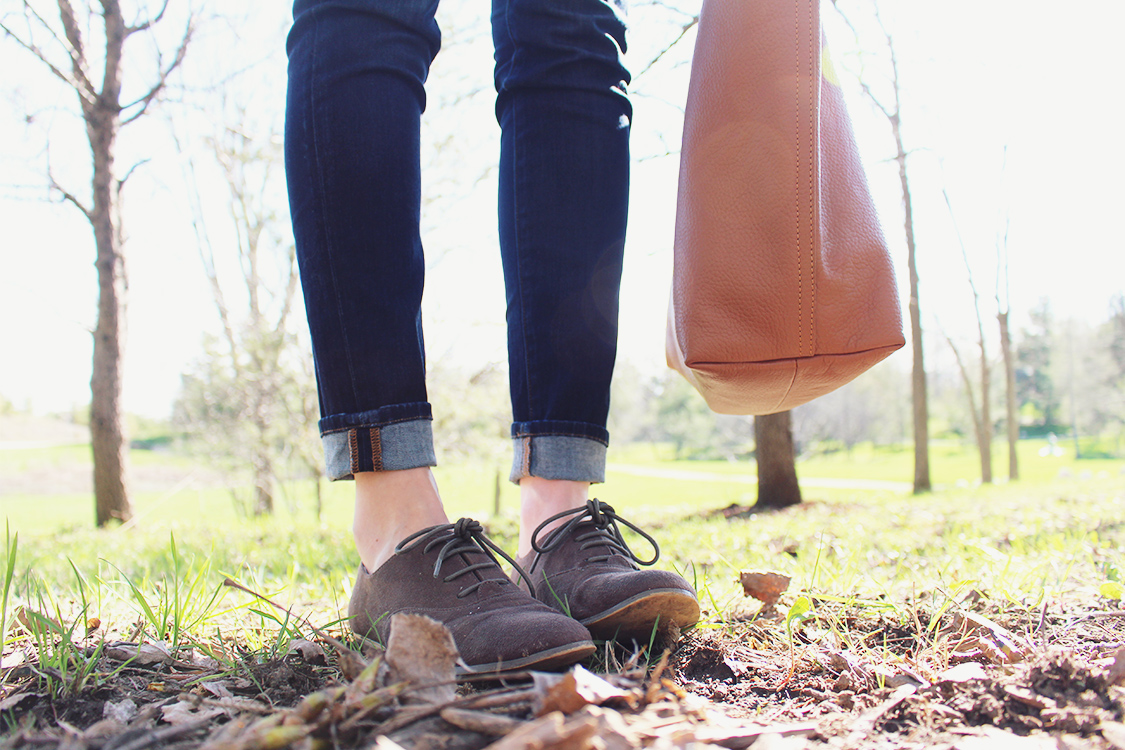 Panama Hat // Striped Tee // Tote // Denim // Necklace // Rings (right hand) // Ring (left index) // Bangle // Oxfords Old (similar)