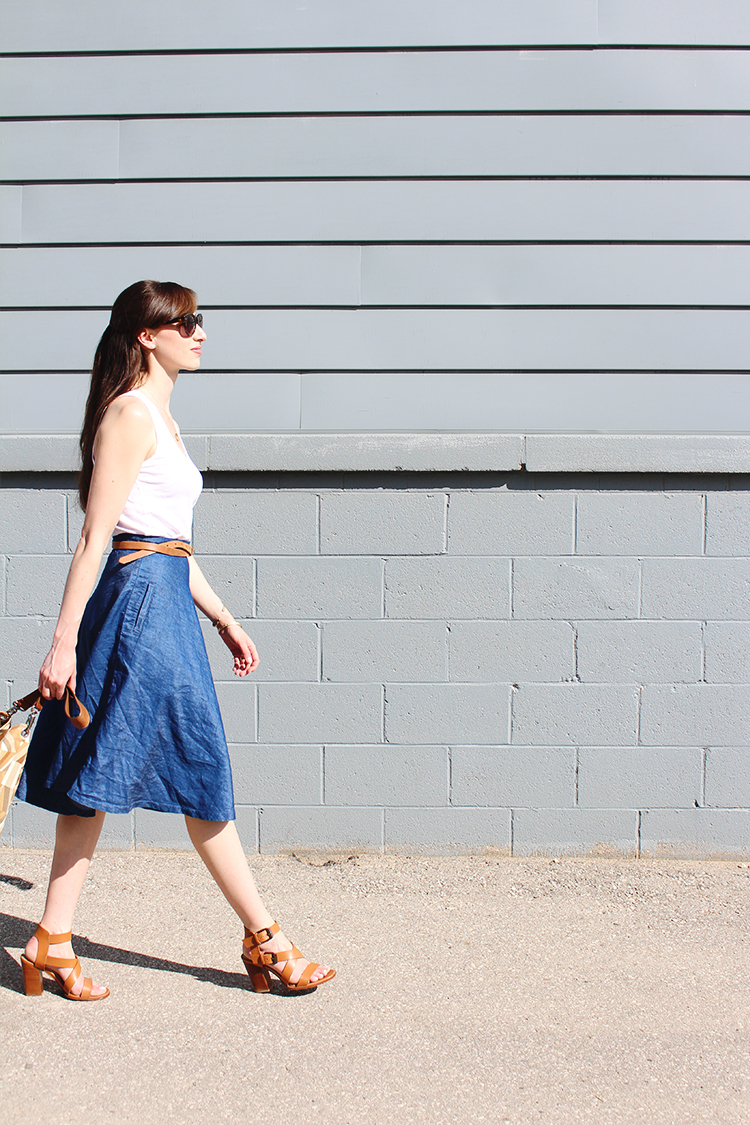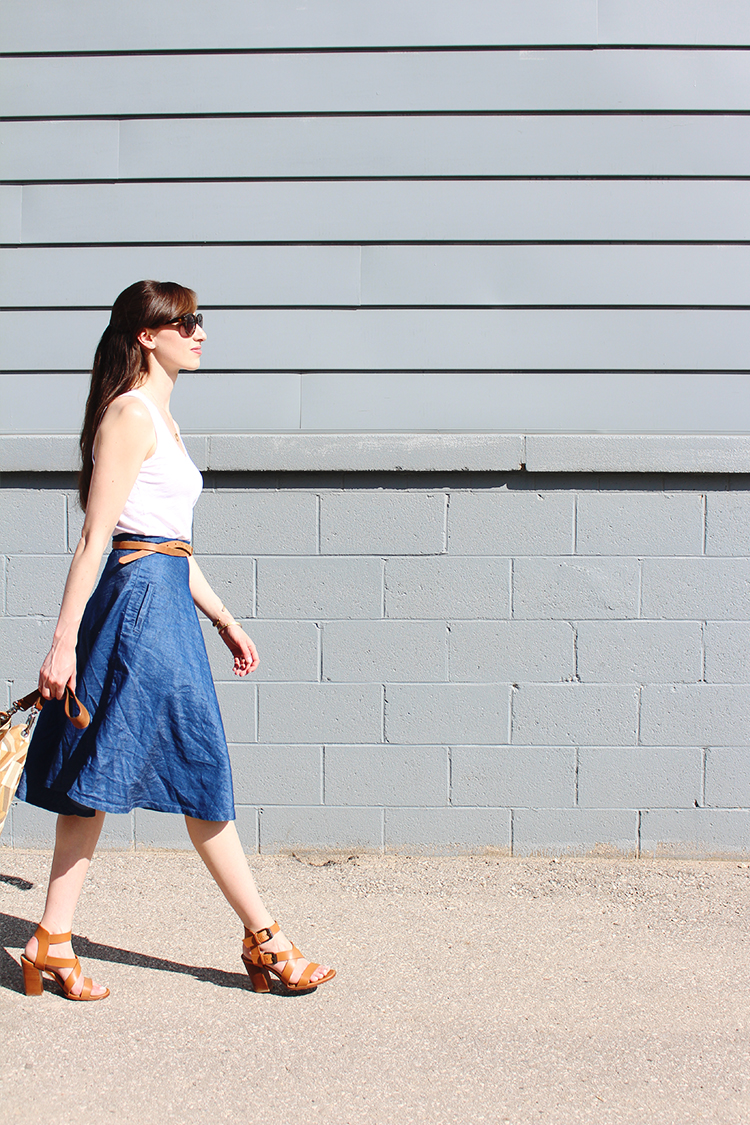 I'm finally back! I won't lie, I burned out. Same old story, trying to do too much with too little time. But now I've had a chance to regroup and put together some fun things for Style Bee.
The first of which, is this little look. I was doing some planning for the blog and realized that I haven't posted an outfit that didn't have at least one black item since this one, almost a year ago! So I challenged myself to put together a look that has no black involved. Et voi la! I've obviously been bitten by the midi skirt bug and this linen one from Zara had me at 'high waisted'.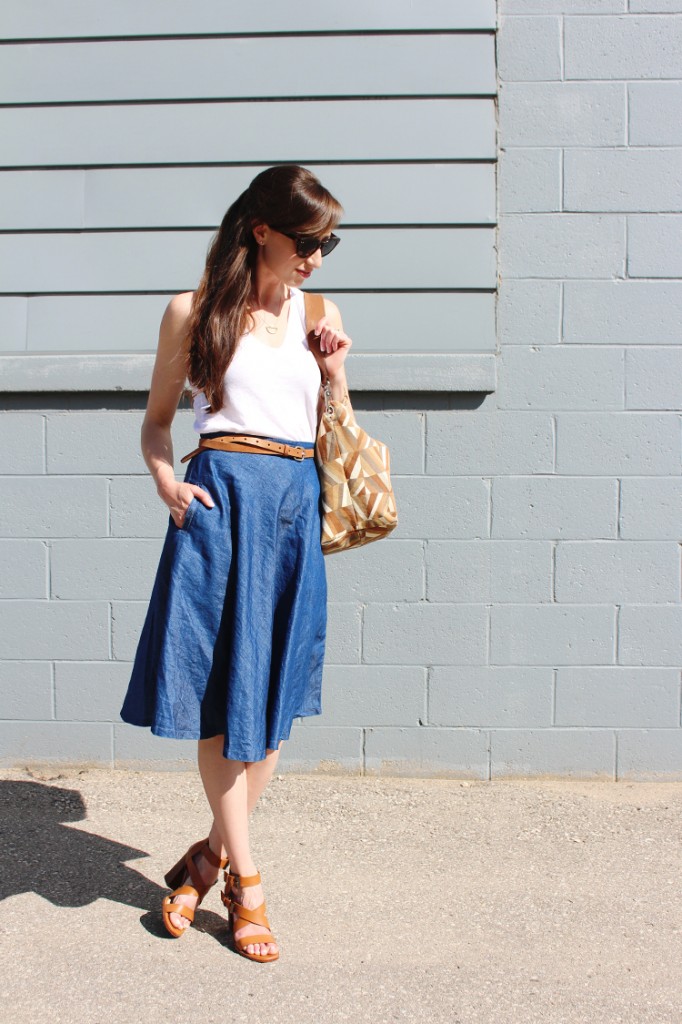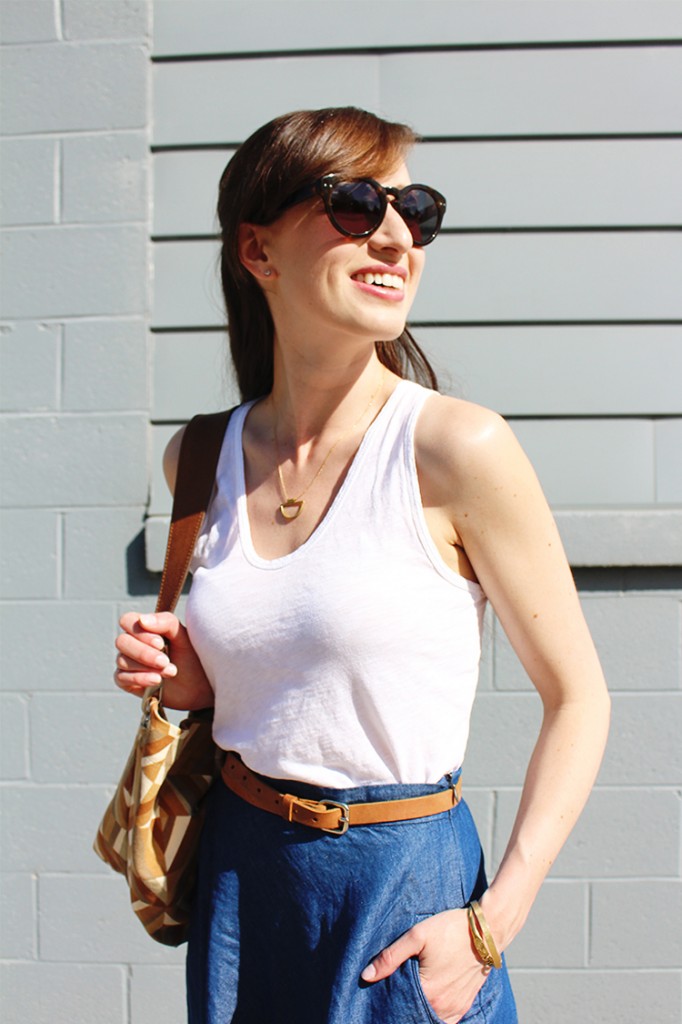 I once read that it was a fashion faux pas to match your belt to your shoes. Pushaw I say! I do it all the time. It's a foolproof way to tie your look together without getting into overly matchy territory. Plus, when they're both neutrals it's a no brainer as I can never EVER get enough neutrals.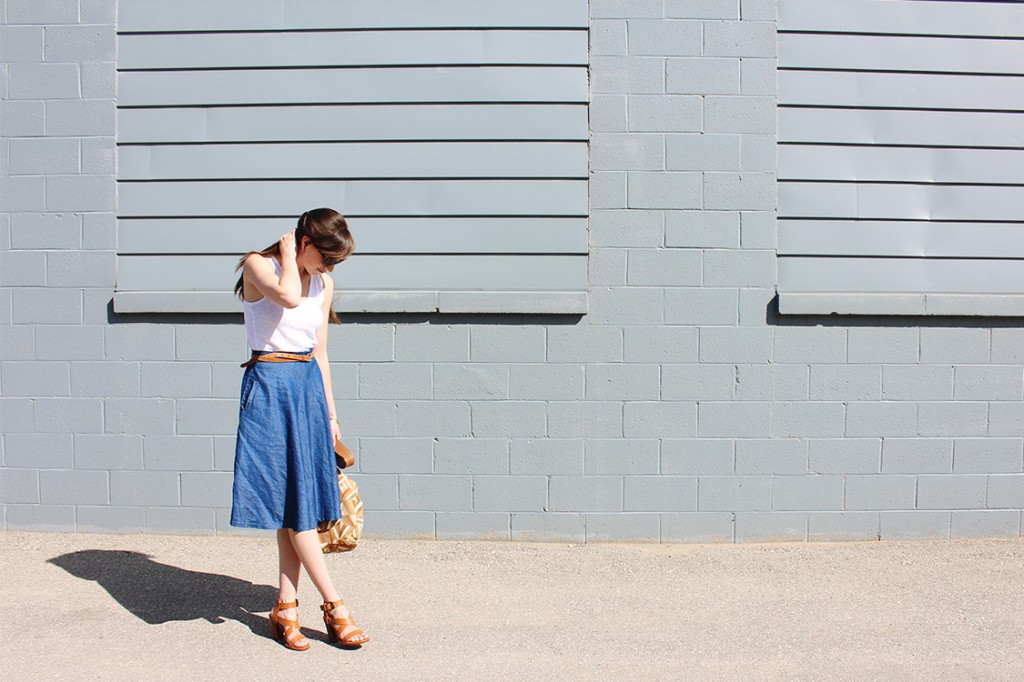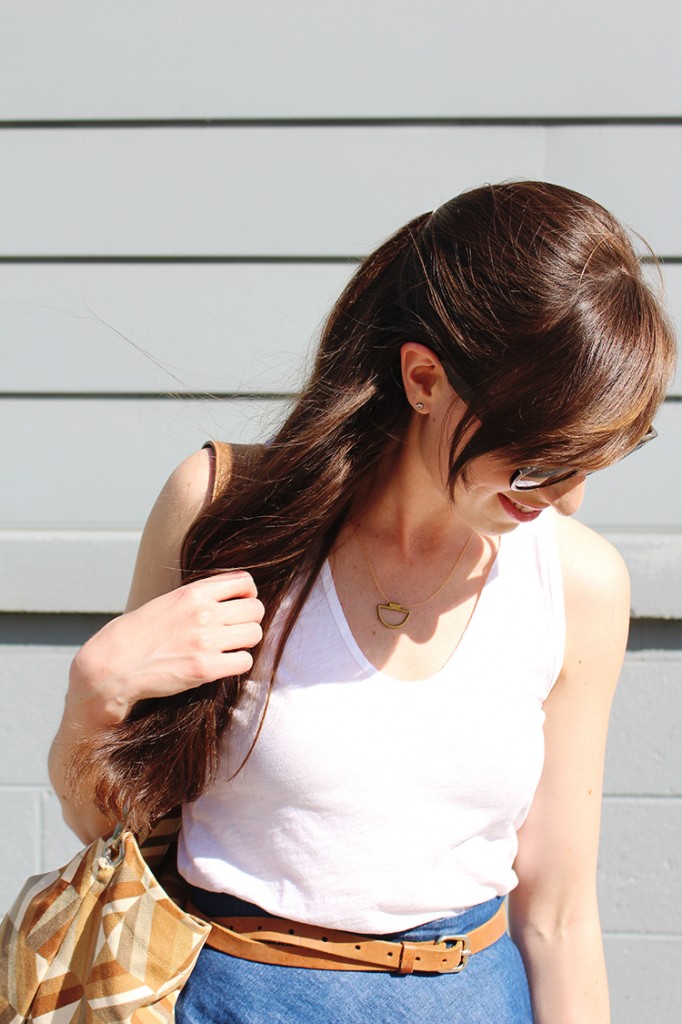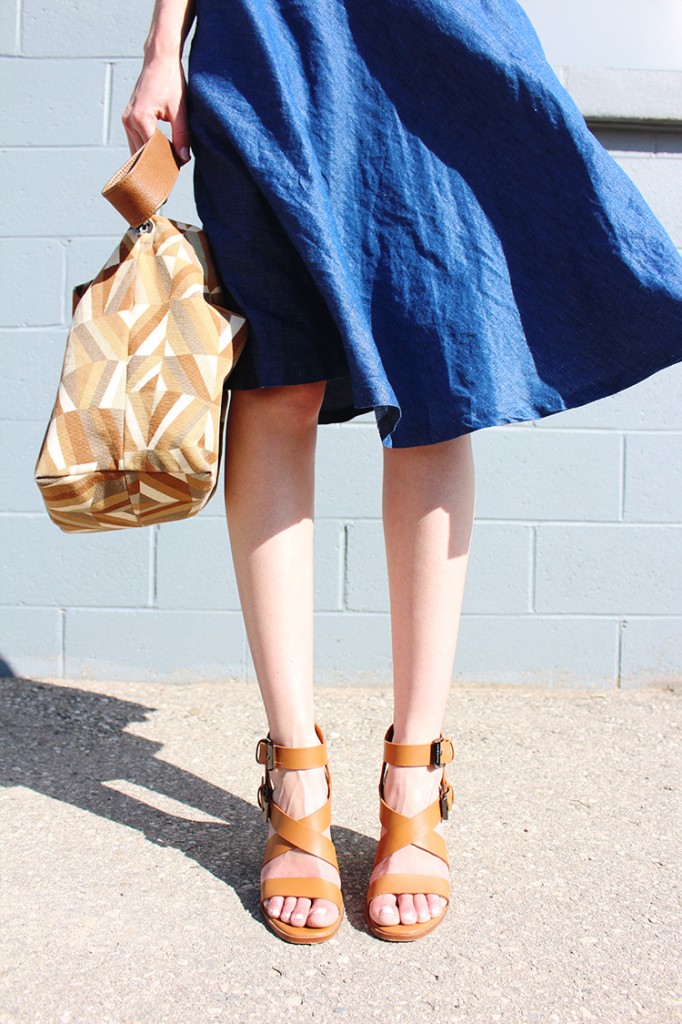 Tank J.Crew // Skirt Zara // Bag Old Club Monaco (Love this one, this one and this one) // Shoes Zara // Belt Old H&M (similar) // Sunnies Madewell // Necklace Another Feather // Bangles Madewell
Thanks to my guy for snapping these and making me laugh at the same time. Photos edited with A Beautiful Mess Action – Celeste.