I posted a quick snap of this Everlane short sleeved silk shirt on my Instagram a few weeks ago and I've had so many messages and emails asking about the fit, the quality and the size I ordered, which is great! I love sharing any insight I can to help friends and readers make better shopping decisions. I am totally smitten with this shirt and thought it would be worthwhile to share some better shots of it and why I think it's a perfect spring/summer piece.
To start I will divulge that I'm wearing a size Small, I usually wear XS or S in tops, so that should give a sense of sizing. Now let's talk about why this shirt is so damn awesome.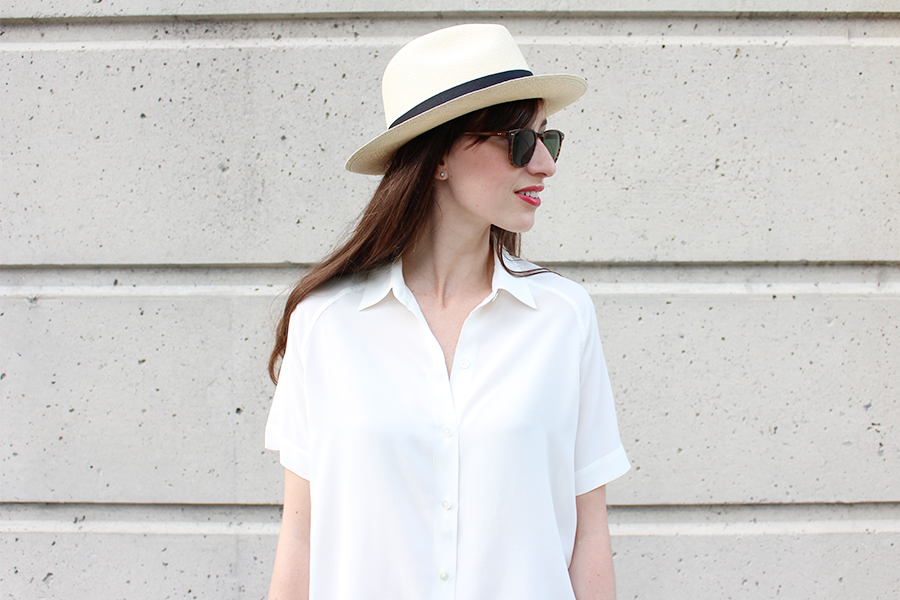 1 – The weight of the silk is lovely. Thick enough that it's not see through and light enough that you feel like you're wearing a summer breeze.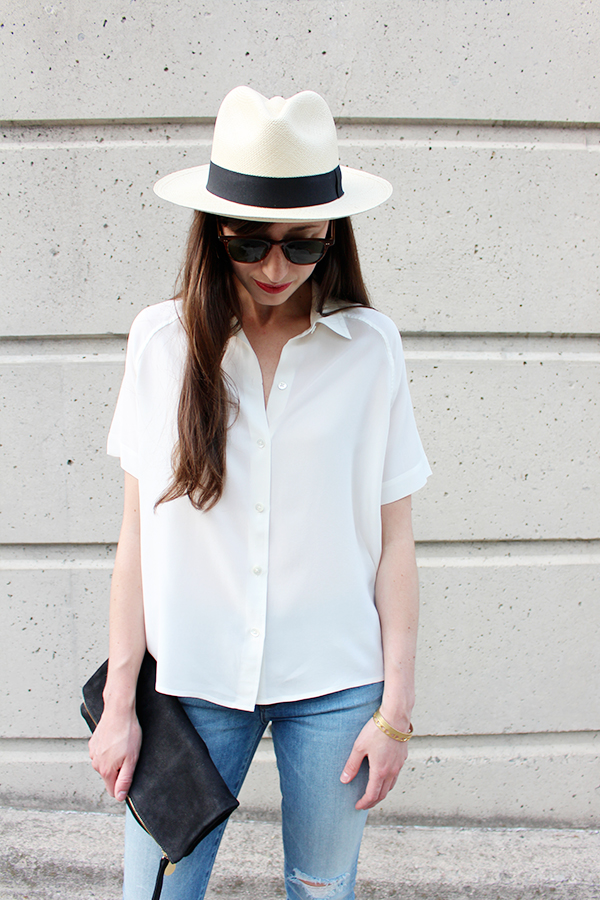 2 – The length is ideal for leaving it untucked. Not too long that's it's sloppy or too short that it's cropped. I'm about 5'8 so the length may differ depending on your height and torso length.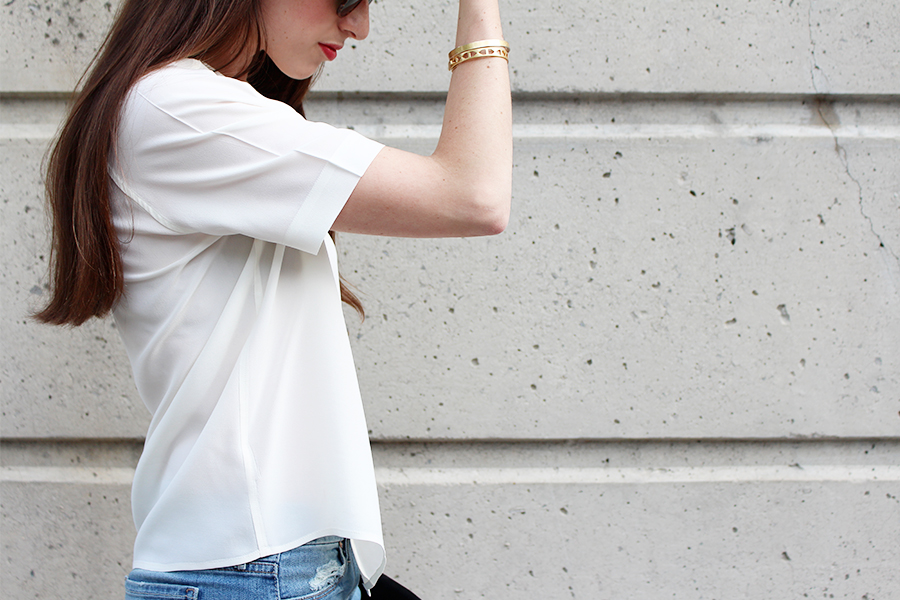 3 – It's delightfully drapey. Understandably, some people were concerned that it might be too boxy but with the way the fabric flows and moves with you it never looks bulky.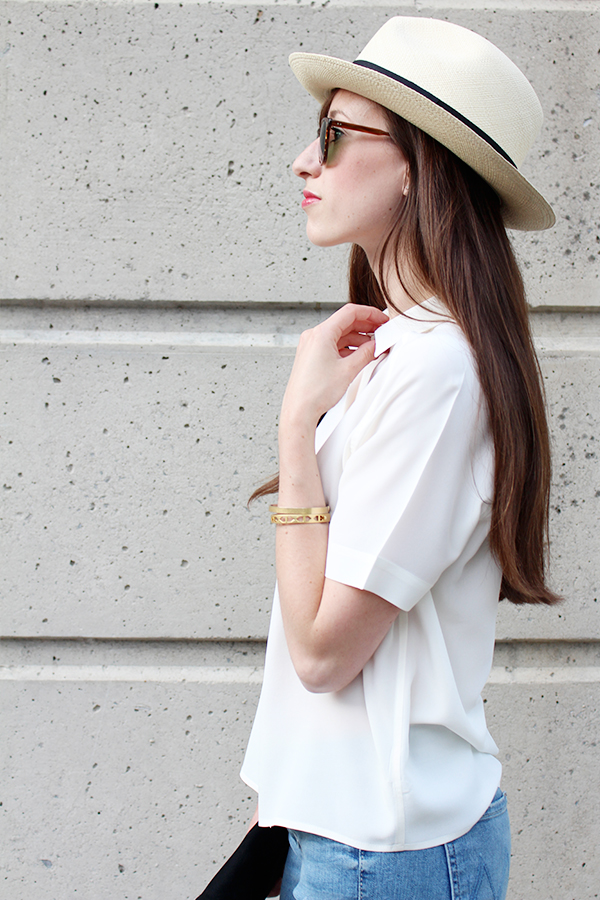 4 – The details are just right. The dolman sleeve is elegant, the collar is crisp and the pearl buttons are a perfect touch. But my favourite detail is one you can't see. You know that pesky interior 'care' tag on shirts that's always too long, irritating and shows through? Well this one is printed on a super soft, clear material that is virtually undetectable when on.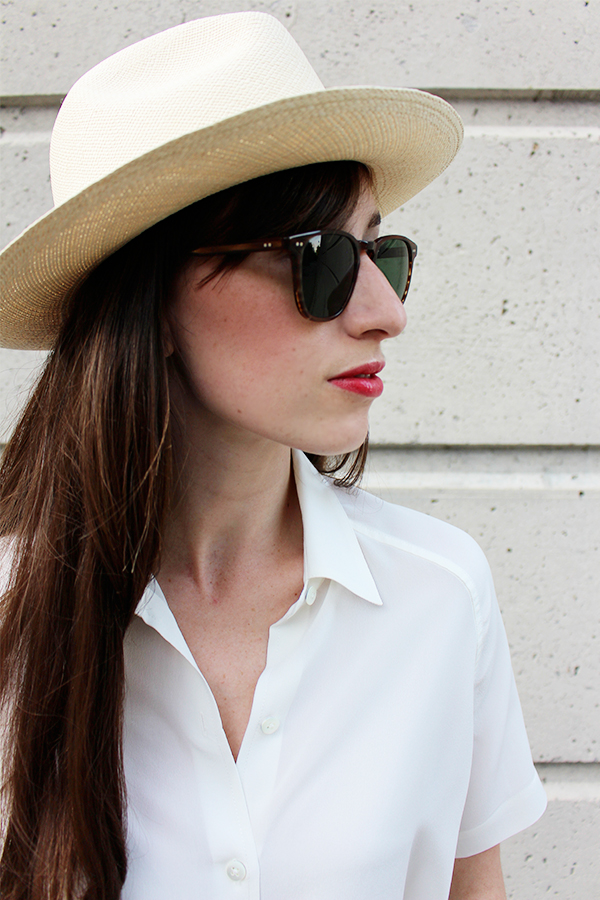 5 – Last but never least, it goes with everything! You can't ever have enough versatility in a piece so that's always a selling point for me. If it can look chic with my favourite jeans, black accessories and a hat, I'm down!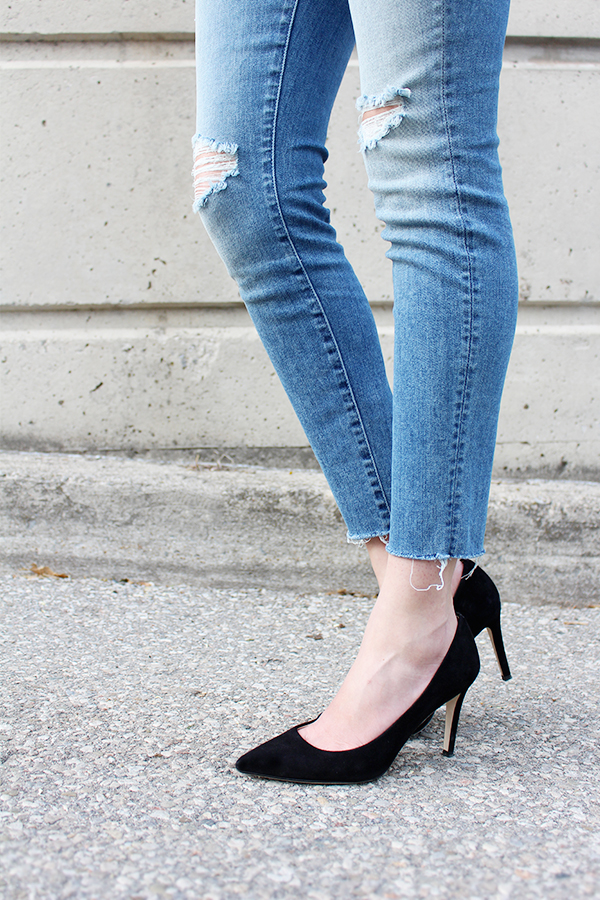 Silk Short Sleeve Shirt Everlane // Jeans Mother (similar, similar, similar) // Heels J.Crew // Clutch Clare Vivier // Sunnies Garrett Leight (borrowed)// Hat J.Crew // Bangles Madewell
Photos by my fella David Ruhl.