A friend of mine once used the analogy that summer is essentially an epic long weekend. June is Friday, July is Saturday and August is Sunday. So what that means is my giant Friday is over. What did I even do all day? Well, it started with some local discoveries. We planted a couple strawberry bushes in May and a few juicy morsels were ready for the picking. We enjoyed dewy and albeit buggy walks with Dobby and took a moment here and there to stop and enjoy ourselves.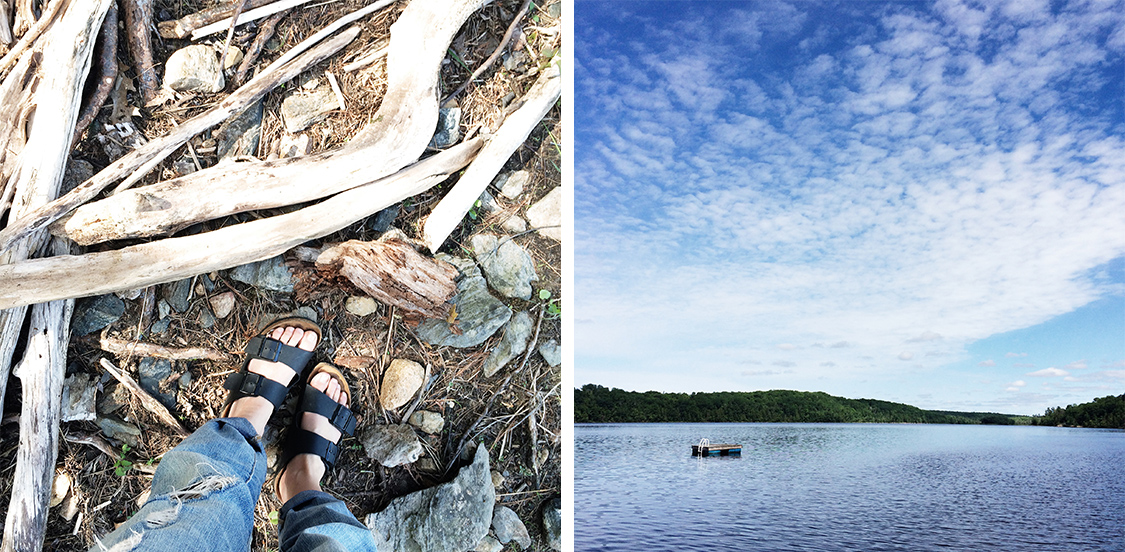 Then we headed north for a weekend of catching up with friends, celebrating an engagement, tent sleeping, beer pong and fresh air. It was actually pretty cold the whole time (WTF mama nature?) so the lake saw only a few brief moments of splashing limbs.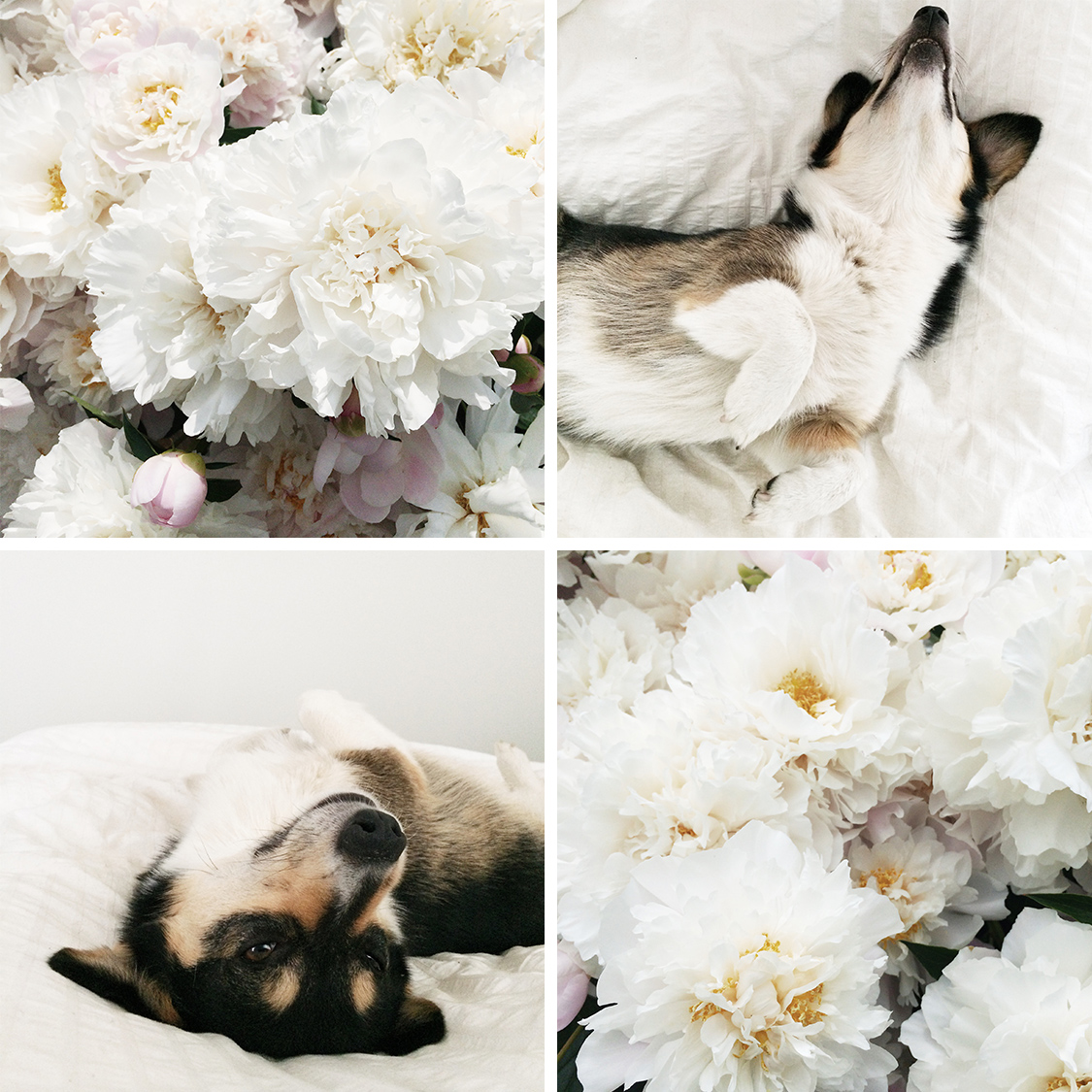 Dobby embraced the sunny mornings by entertaining me with a little boudoir shoot and I stuffed my face in as many pretty peonies as I could find.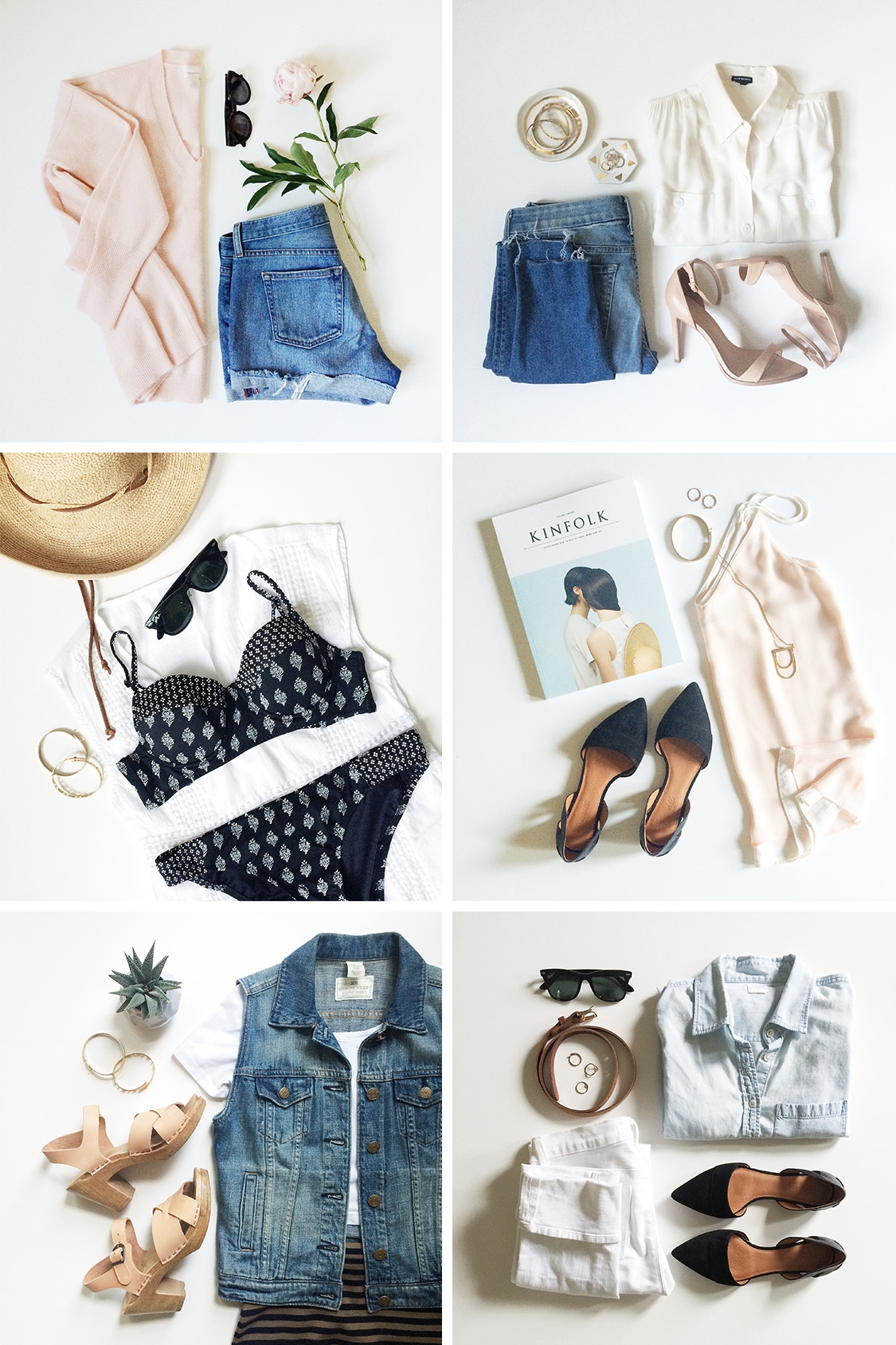 All said and done June's weather was perfect, even the rainy days. It hung around 22 celsius and leaving room for endless outfit opportunities.
So June, the Friday of summer, has just about finished and July, the king of the season, is ready to be enjoyed to the fullest! We've got a festival planned along with a looming deadline to finish my office. Here's to a happy and productive July to come.