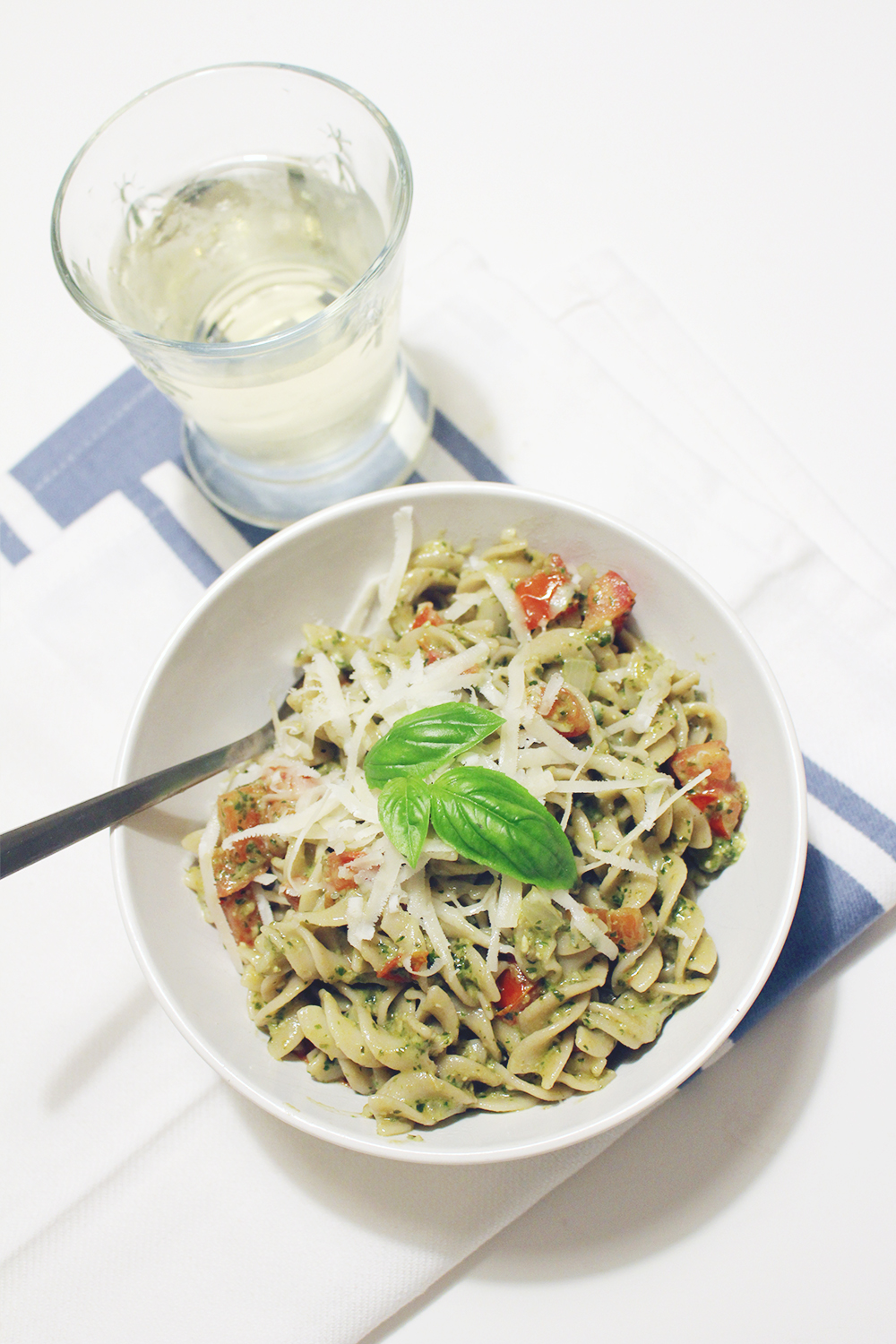 If you even remotely like fresh pesto, you MUST make this! It's one of my favourite dishes to have during the summer, especially after a long day at work. Our basil plants are growing like crazy jungle weeds this year and in an attempt to keep up with production I've been making fresh pesto on the regular. The last time I made it was the best to date and I decided it was high time I shared a recipe on the blog again. This beauty is vegetarian and gluten free, neither of which my diet is restricted to but hey, it's a bonus!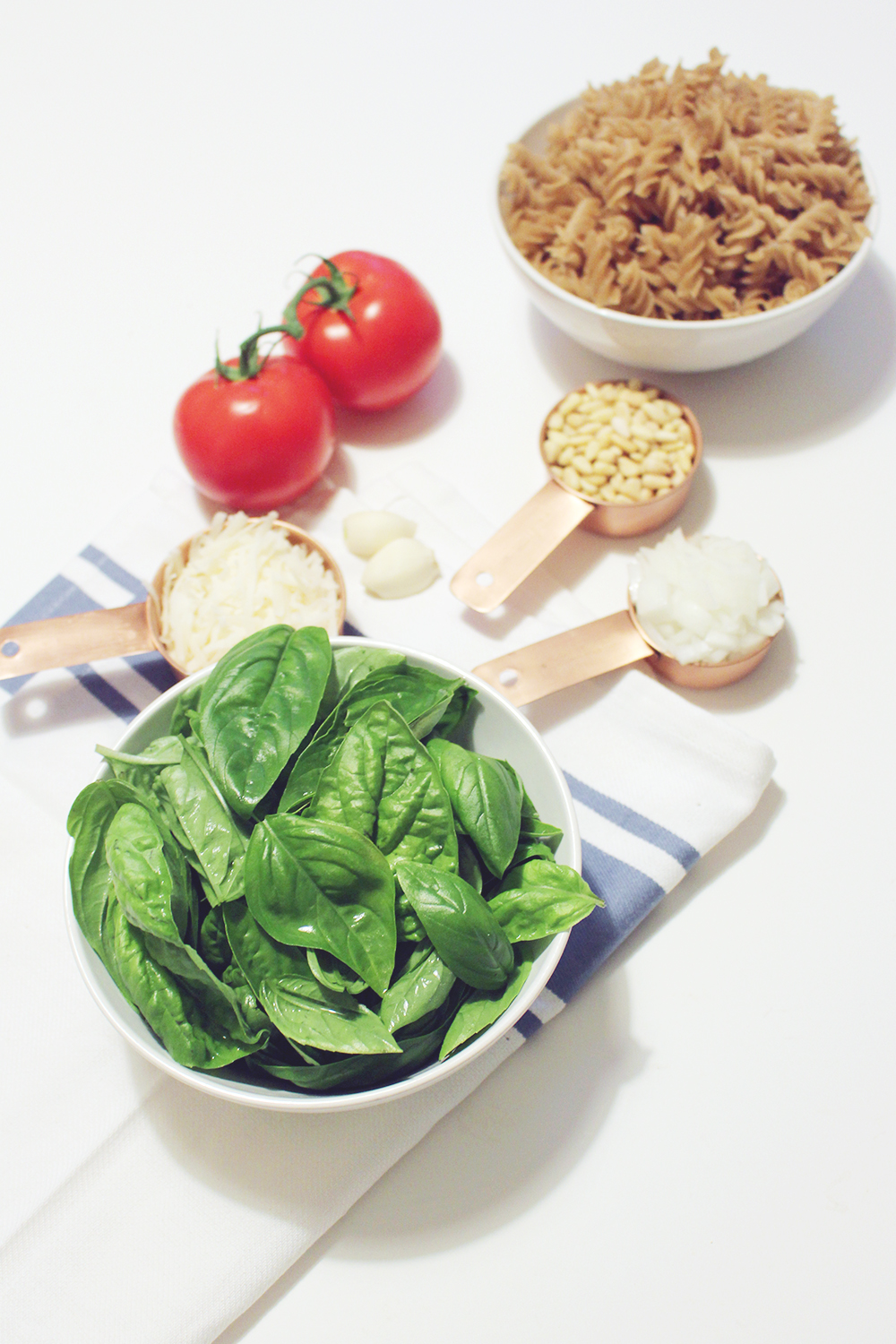 You will need:
2 ripe tomatoes, chopped
2 cloves garlic
3 cups fresh basil
3 cups brown rice pasta
1/2 cup olive oil
1/2 cup grated parmigiano reggiano
1/3 cup toasted pine nuts (just toast in the oven for a few minutes at 350)
1/4 cup finely chopped onion
1/2 tbs salted butter
salt and pepper to taste
keep a few small basil leaves and the parmigiano handy for garnishing
food processor (I use this one)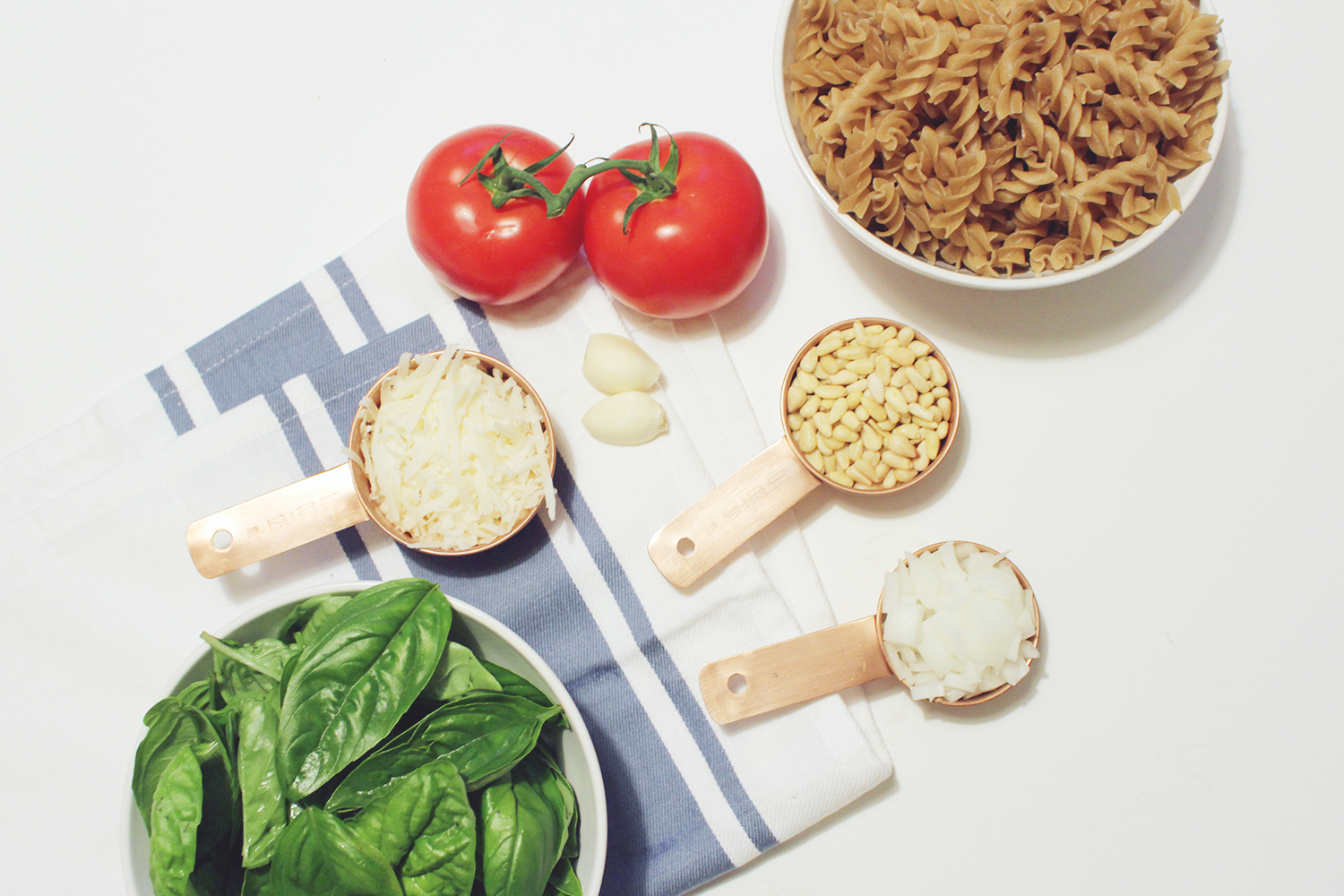 Fill a large pot 3/4 full with water and bring to a boil. Meanwhile, pulse basil leaves and pine nuts in a food processor a few times to combine, then add cheese and half the olive oil. Pulse again then add remaining olive oil. Use a small spatula if the basil is sticking to the sides. Pulse until smooth.
In a small saucepan melt butter over medium heat. Add onions and stir to coat with butter. Cook until translucent and slightly brown 3-5 mins. Add tomatoes and stir. Cook for a few minutes. Then add your freshly made pesto and reduce heat to low. Stir often. Add salt and pepper to taste.
Your water will likely be boiling. Add pasta and cook as per package directions. Drain and add back to pot. Add pesto sause and toss to coat. Serve in your favourite pasta bowls with some grated parm and a few basil leaves on top. Accompany with a delicious chardonnay and devour!
Serves 2 hungry people.