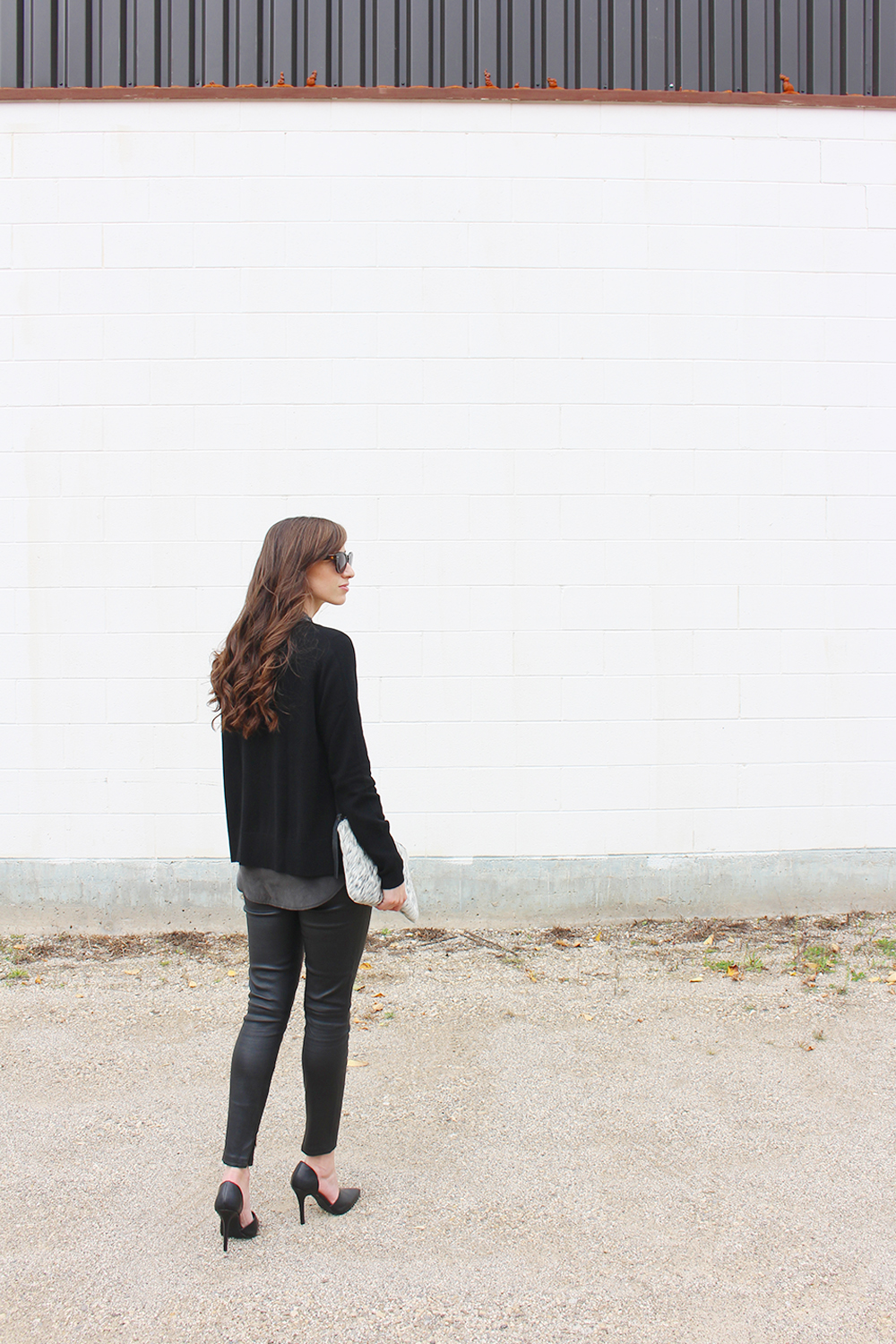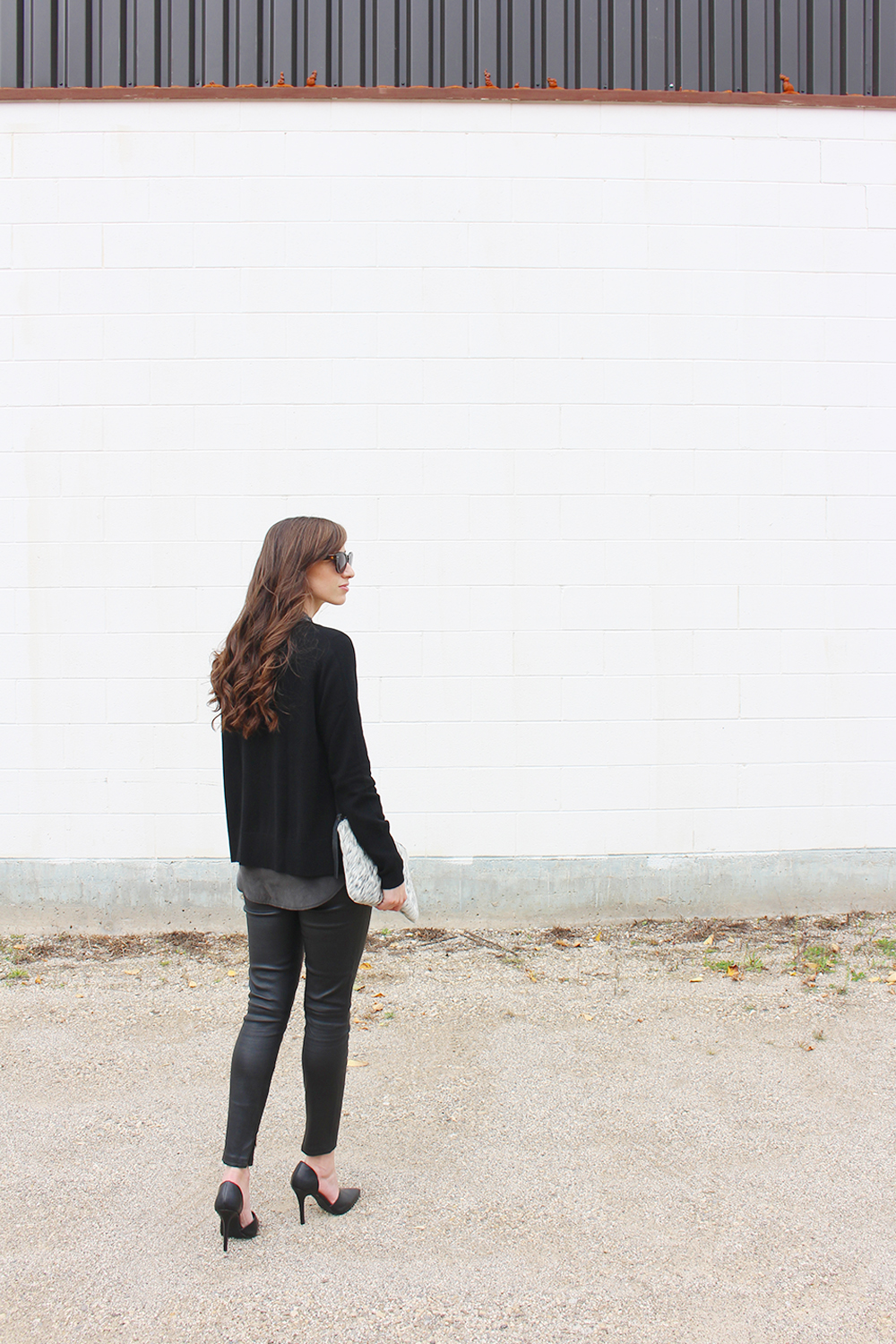 One of my first projects in design school was in a colour theory course and we had to produce a perfect grey scale in ten bars using black and white paint. It seems like a simple enough task but there's a science to getting the gradation just right. It was also one of the first times I worked into the wee hours of the morning in order to claim one of the very few A's that would be awarded. Since then I've always loved colour scales, partly because of their simplicity and elegance as a graphic art form and partly because of that all-nighter. They remind me that practice makes, well, you know.
I've come to realize that I apply a lot of the design principles I learned in university to the way I dress and put together outfits. Colour, shape, texture and contrast all play significant roles in how well a look works, whether it's a layout, a logo or an outfit. Lately I'm into repetition, which in this case is seen though colour and shape. Subtle continuity like pairing a pointed toe shoe with a pointed collar can complete an outfit together perfectly.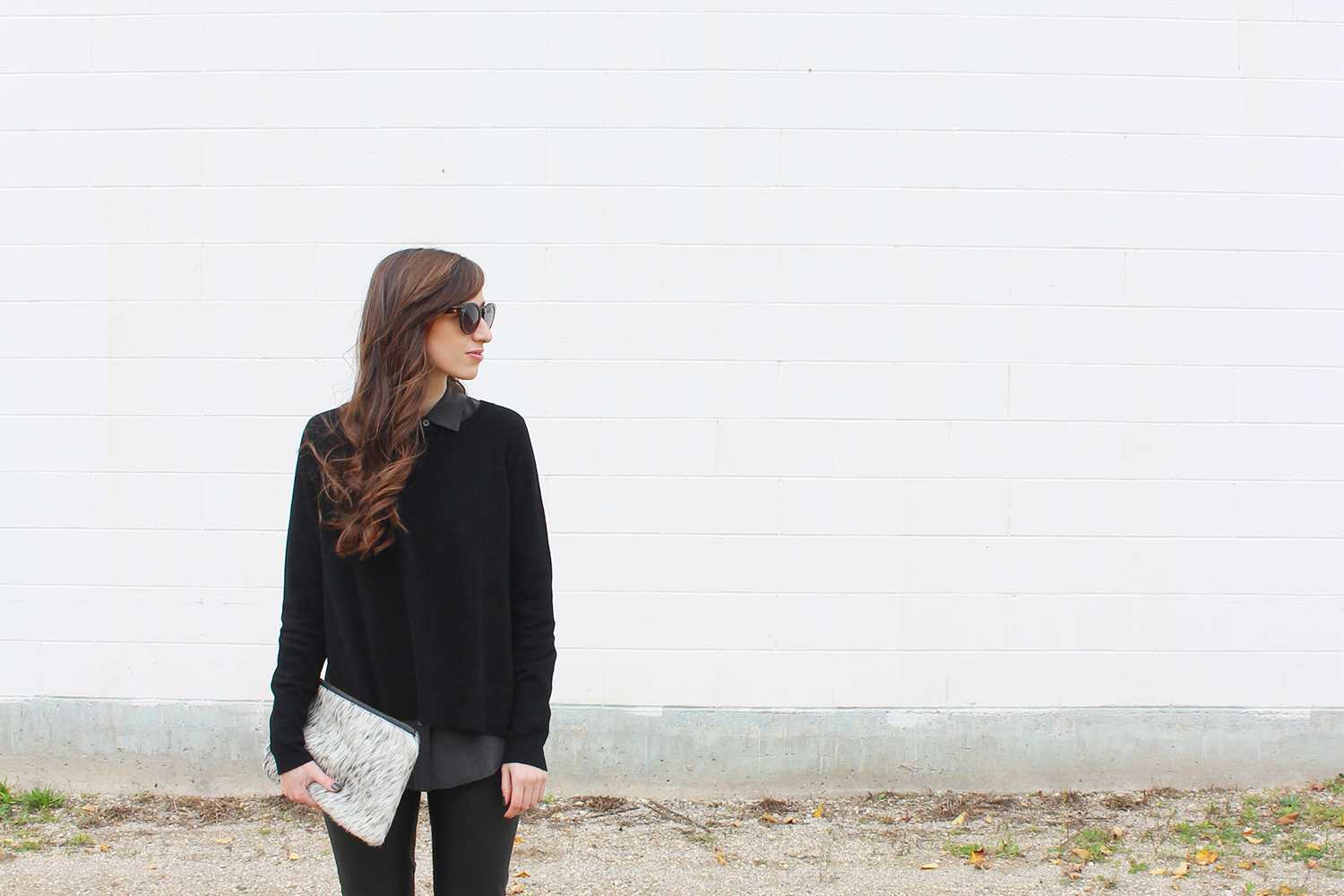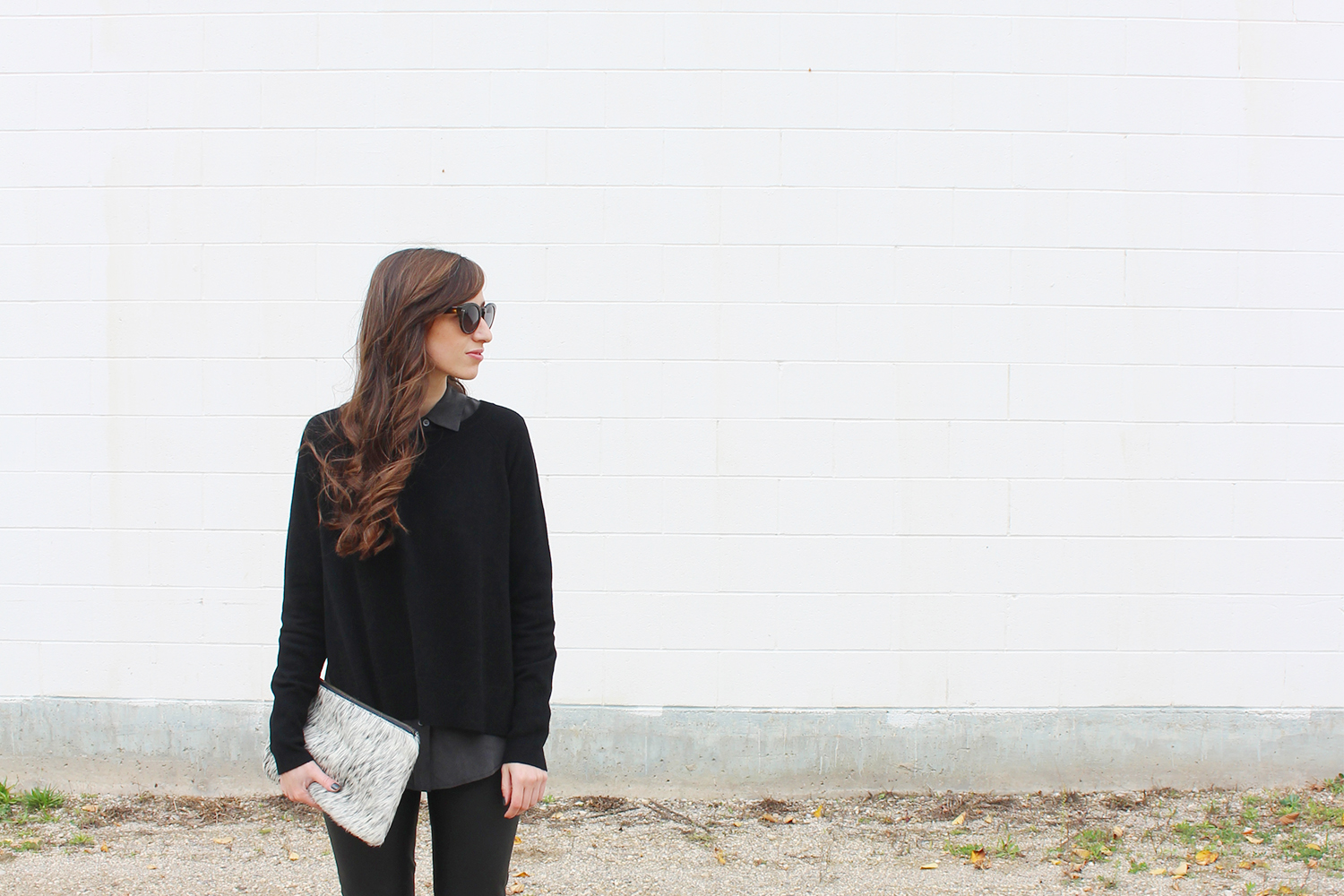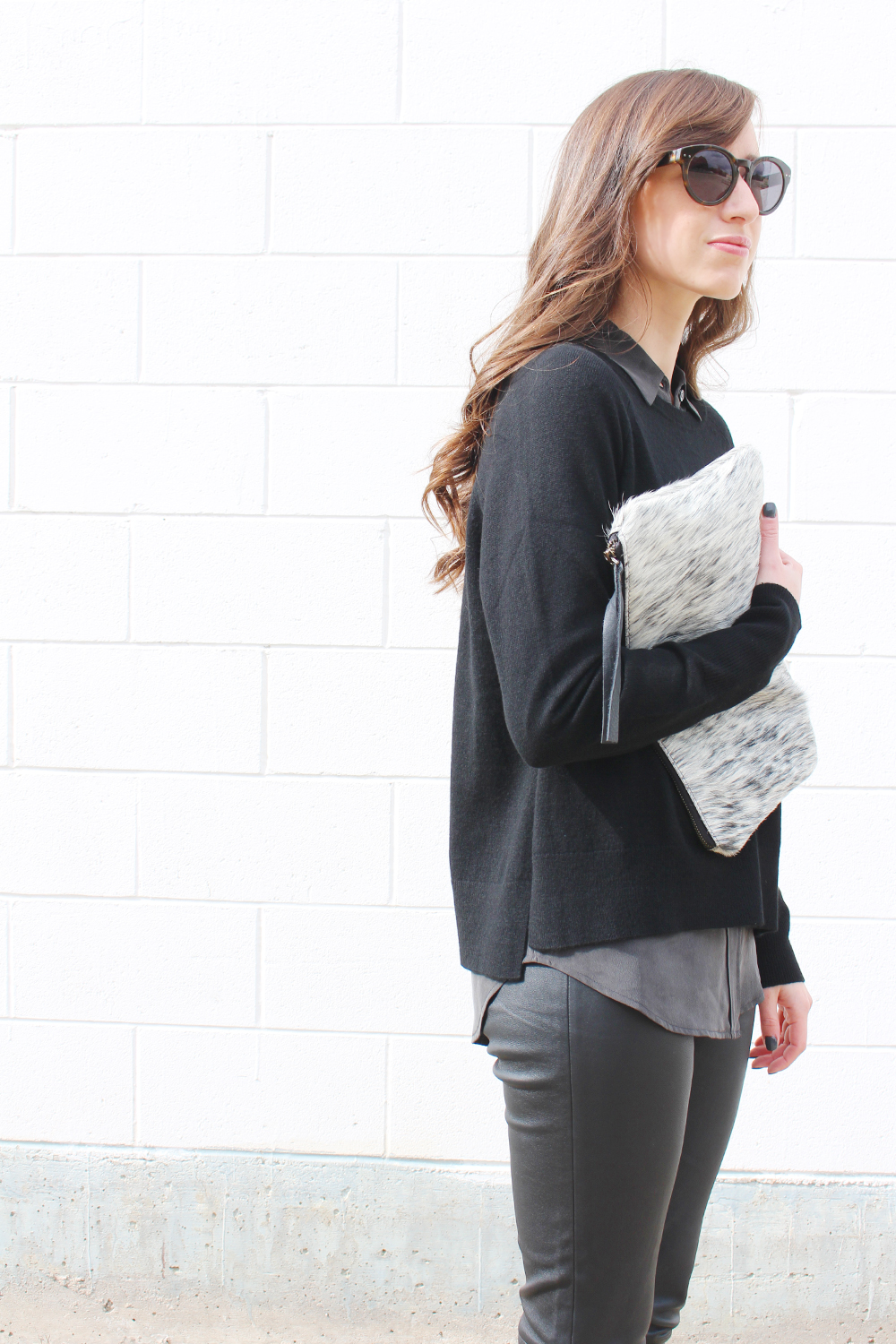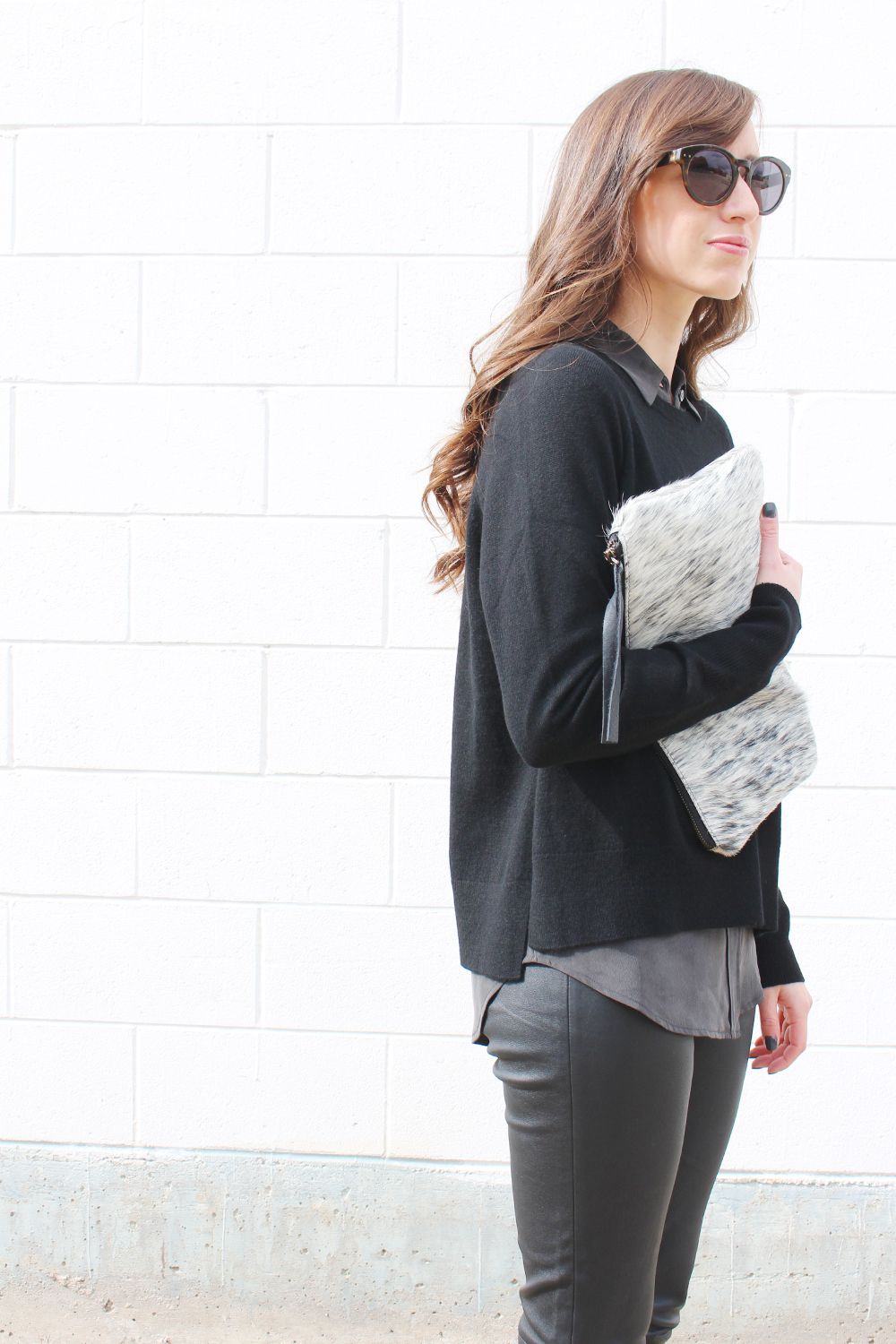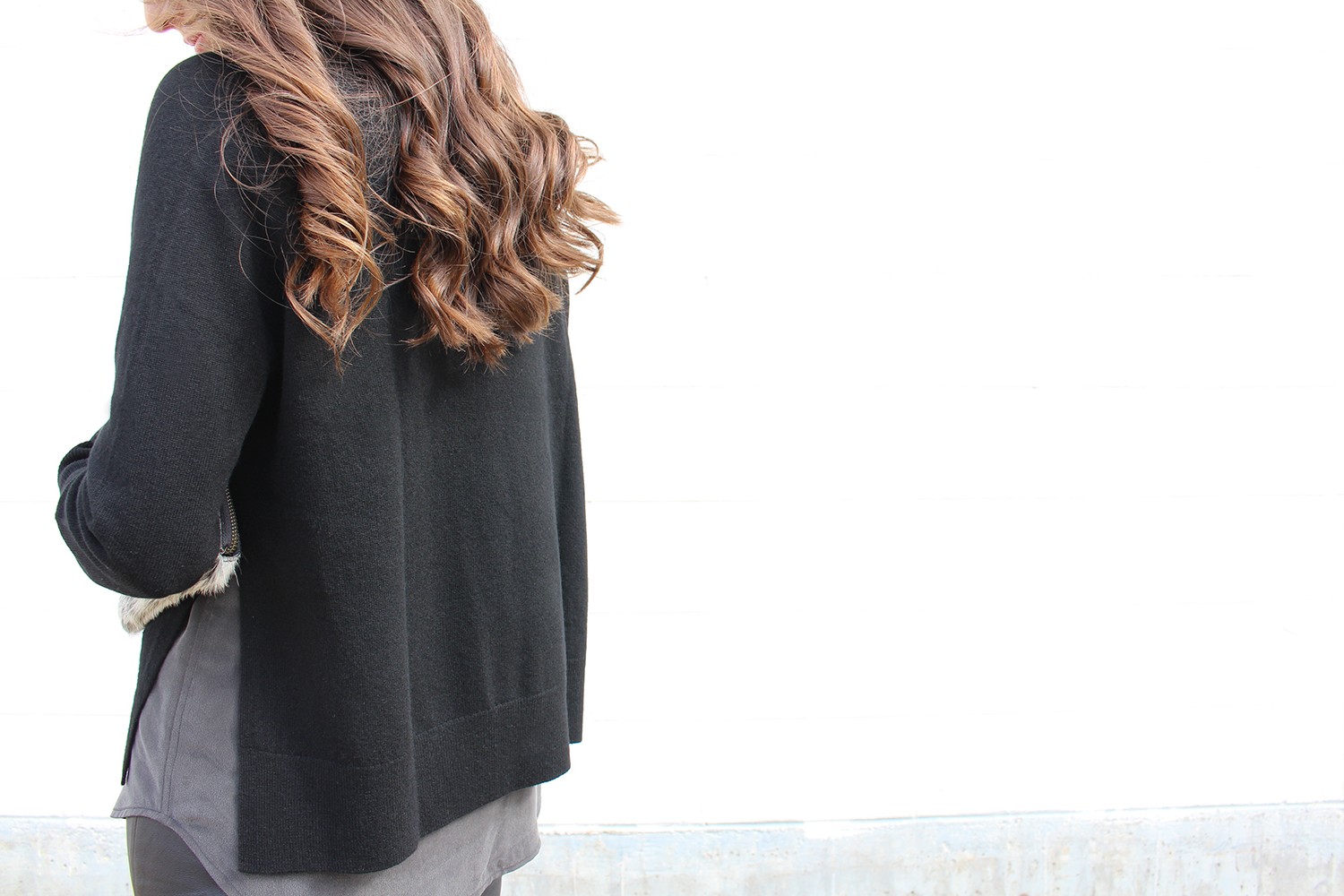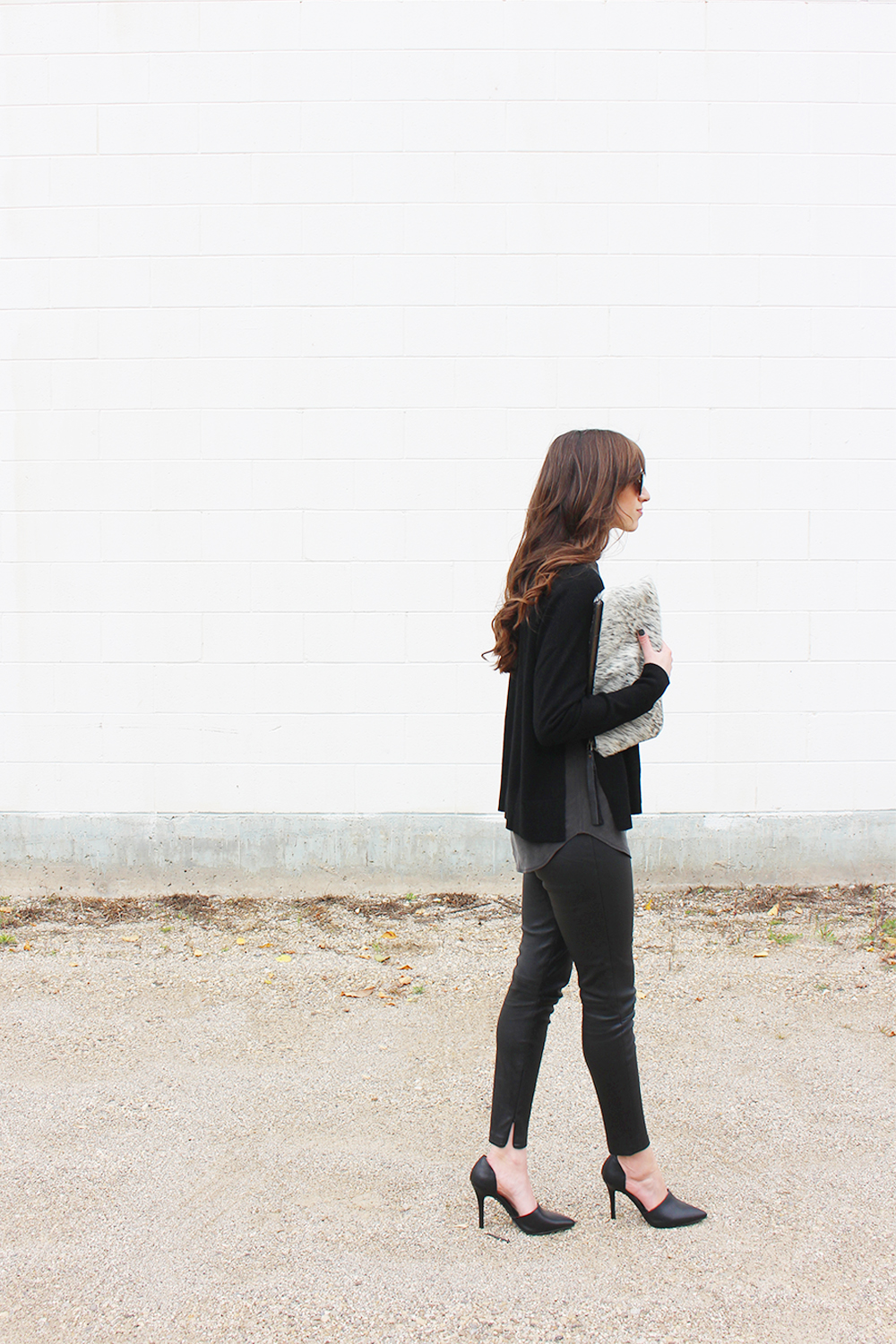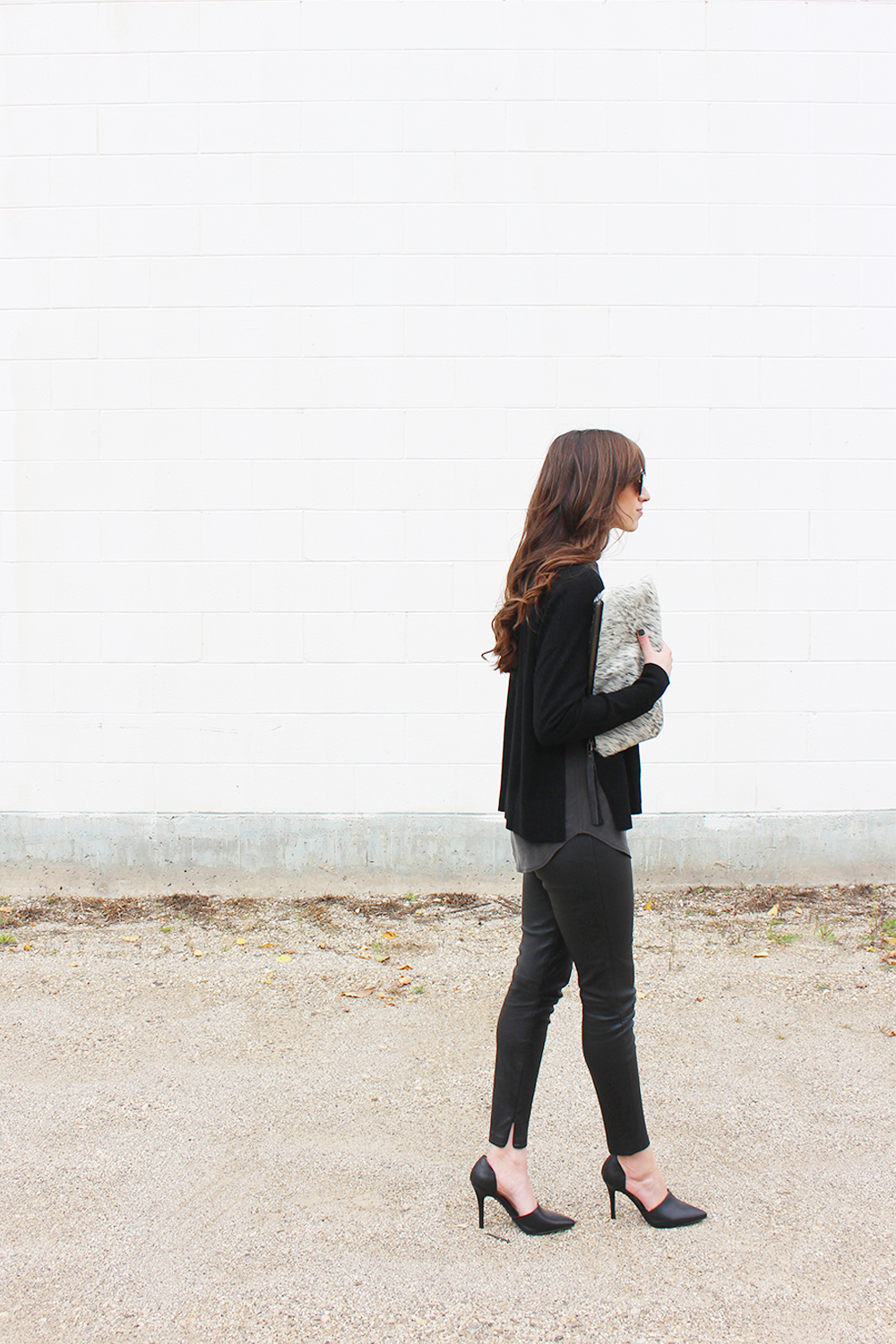 Sometimes all an outfit needs is that last little touch to pull it together and in this case it was these great d'orsay pumps. They're from Sole + Luster a recently launched online shoe shop based in LA, offering a collection of simple, fresh and contemporary footwear for women. Sole + Luster is a great option if you're looking to complete an outfit but not ready to liquidate an asset to buy shoes. I love this pair and have worn them out to dinners and meetings all week. See the current collection here and stay tuned for another look coming soon!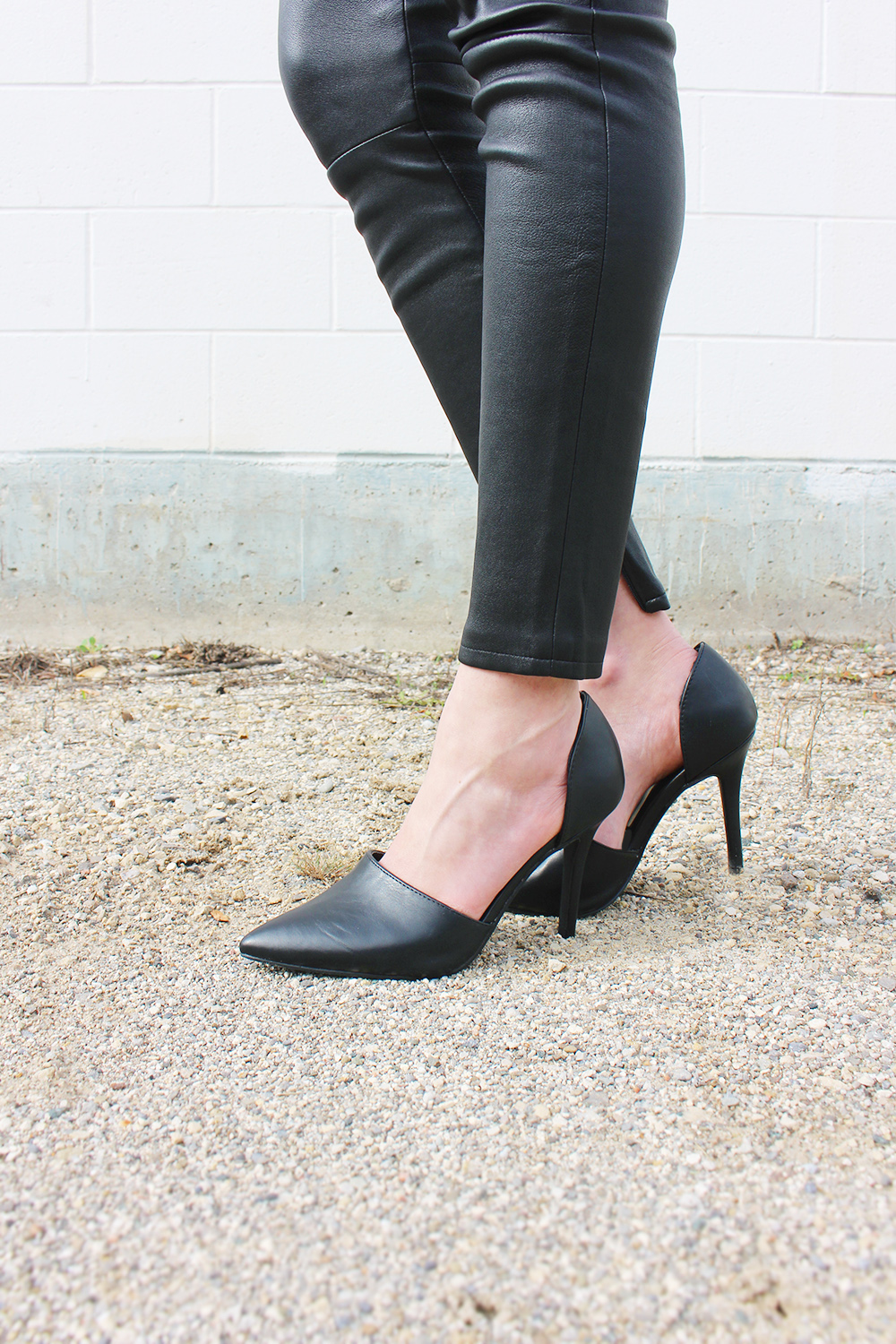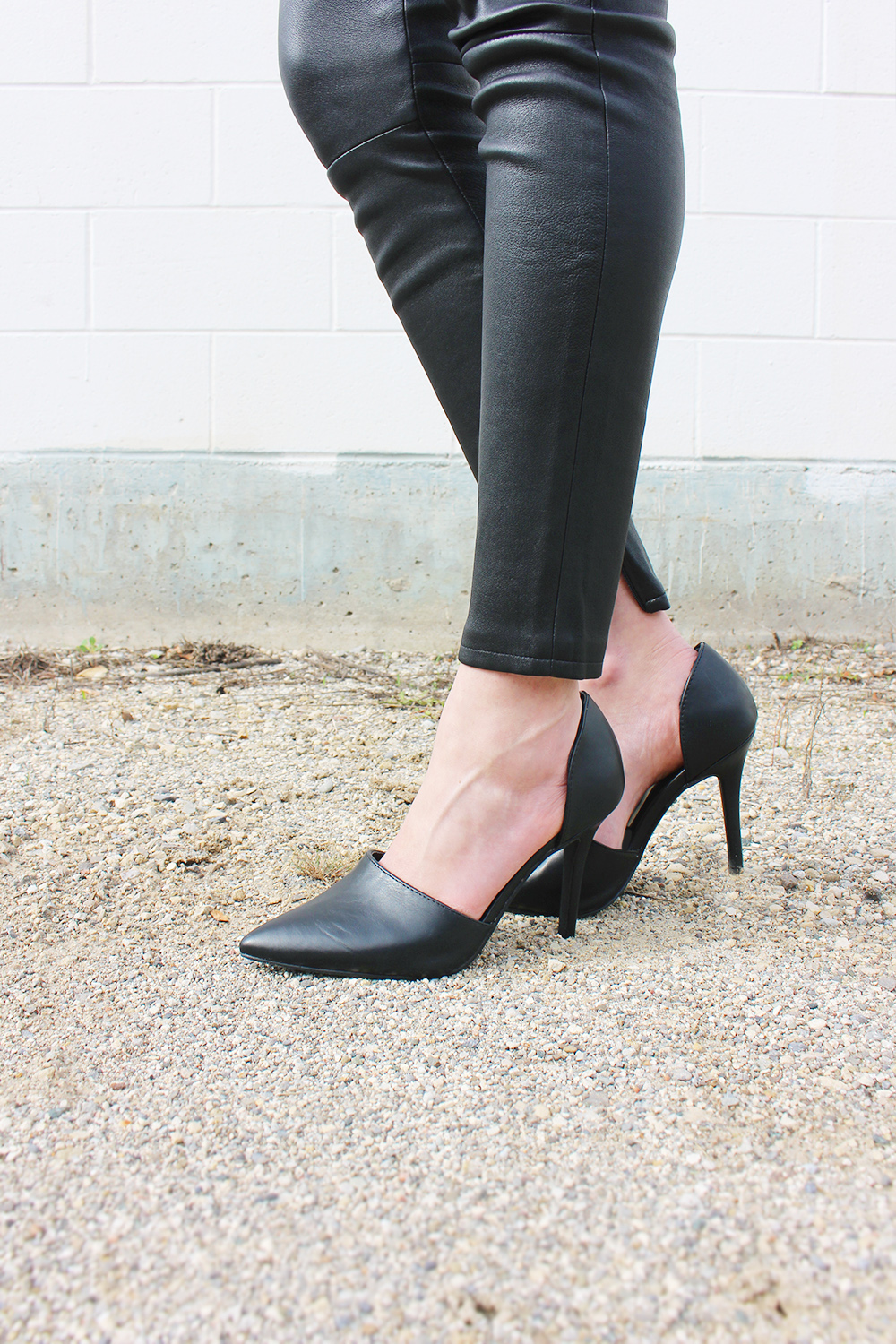 Sweater J.Crew // Blouse Equipment (Similar for less) // Clutch Primecut //  Leather Pants Madewell (faux option) // Shoes c/o Sole + Luster // Sunnies Madewell