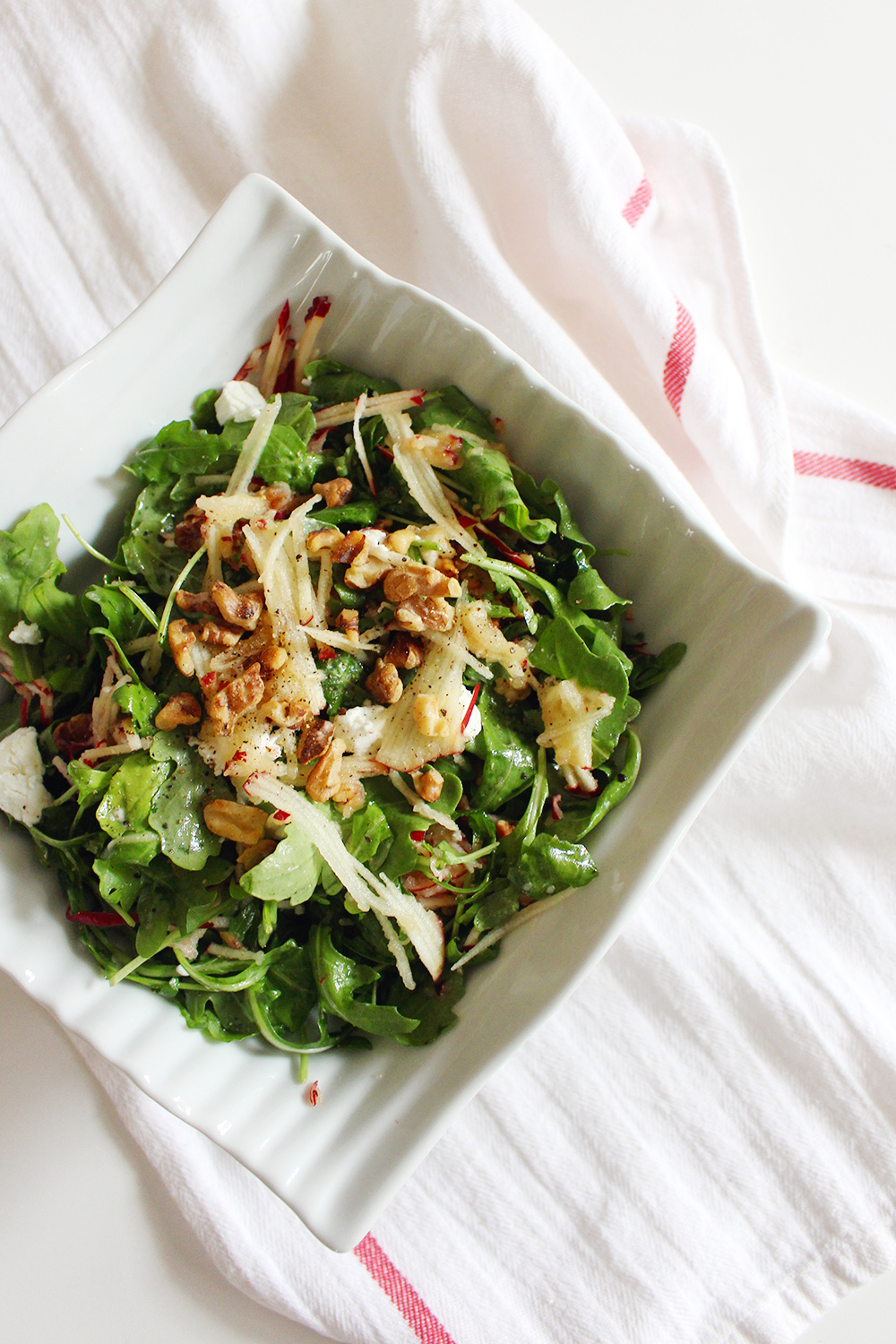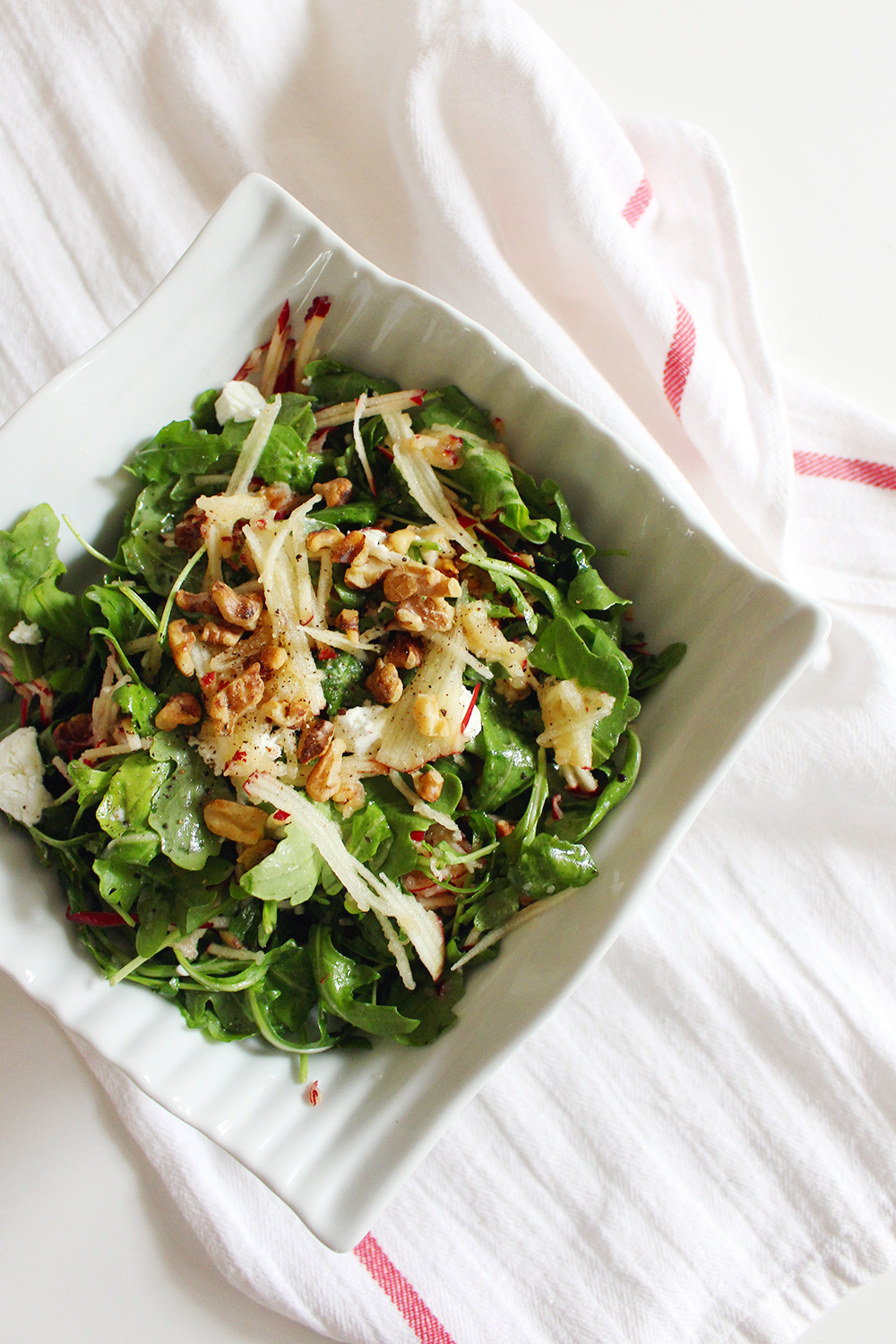 How long has it been since my last Honey Pot Recipe? Too long! 'Why?' you might ask. Because the days are too short! Truthfully I've cooked lots of meals lately but rarely in time to catch any natural sunlight. That is until last weekend when I had a chance to whip together one of my favourite fall recipes. Apple, arugula and toasted walnut salad!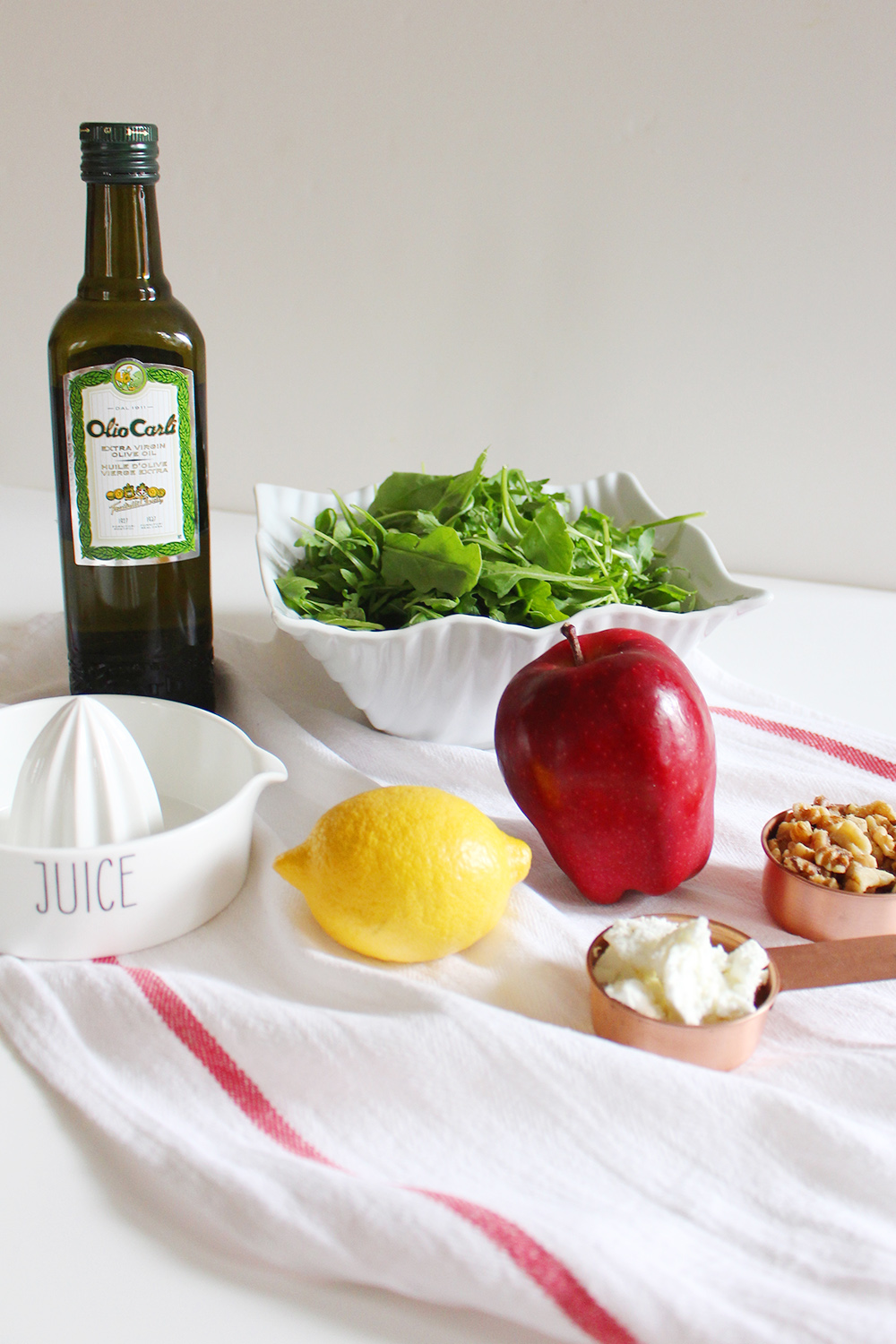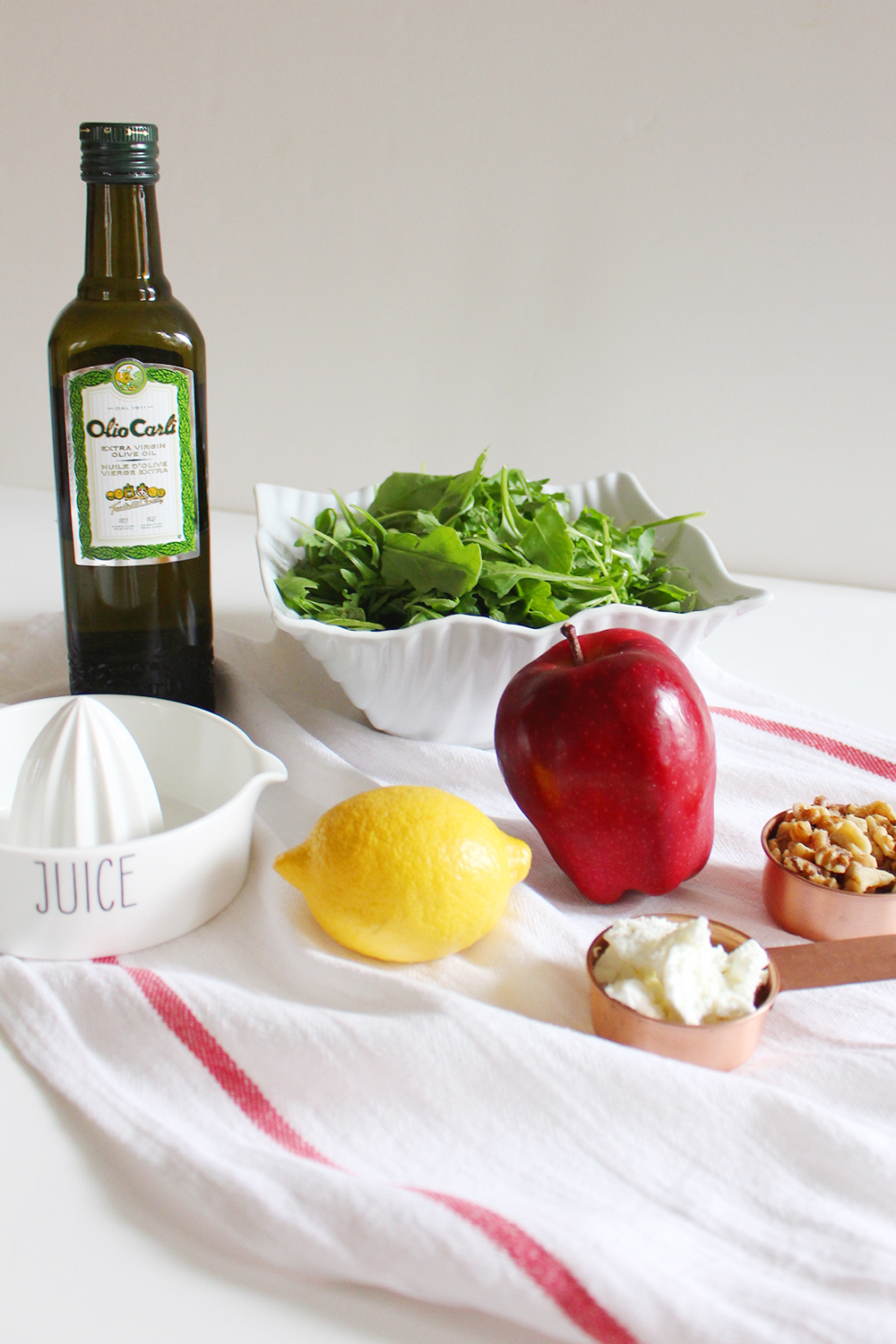 So how does one make this fresh autumn treat? In three simple steps:
To serve 2 people you'll need:
Extra Virgin Olive Oil
2 large handfuls of baby arugula
1 apple shredded or finely chopped (I used a red delicious)
Juice of 1/2 lemon
1/3 cup of walnut pieces, which will get toasted
1/4 cup of crumbled goat's cheese
Freshly ground salt and pepper
Equipment:
A juicer (I use this one) is optional but helpful
Mandolin (I use this one) is optional but creates the perfect shredded apple strips
1. Toast walnuts. In a small frying pan on medium heat add walnuts pieces and toast for 3-5 minutes until brown, tossing often. They will start to smell amazing riiiight before they burn so keep a close eye on them. When done, put those toasty nuggets in a bowl and set aside.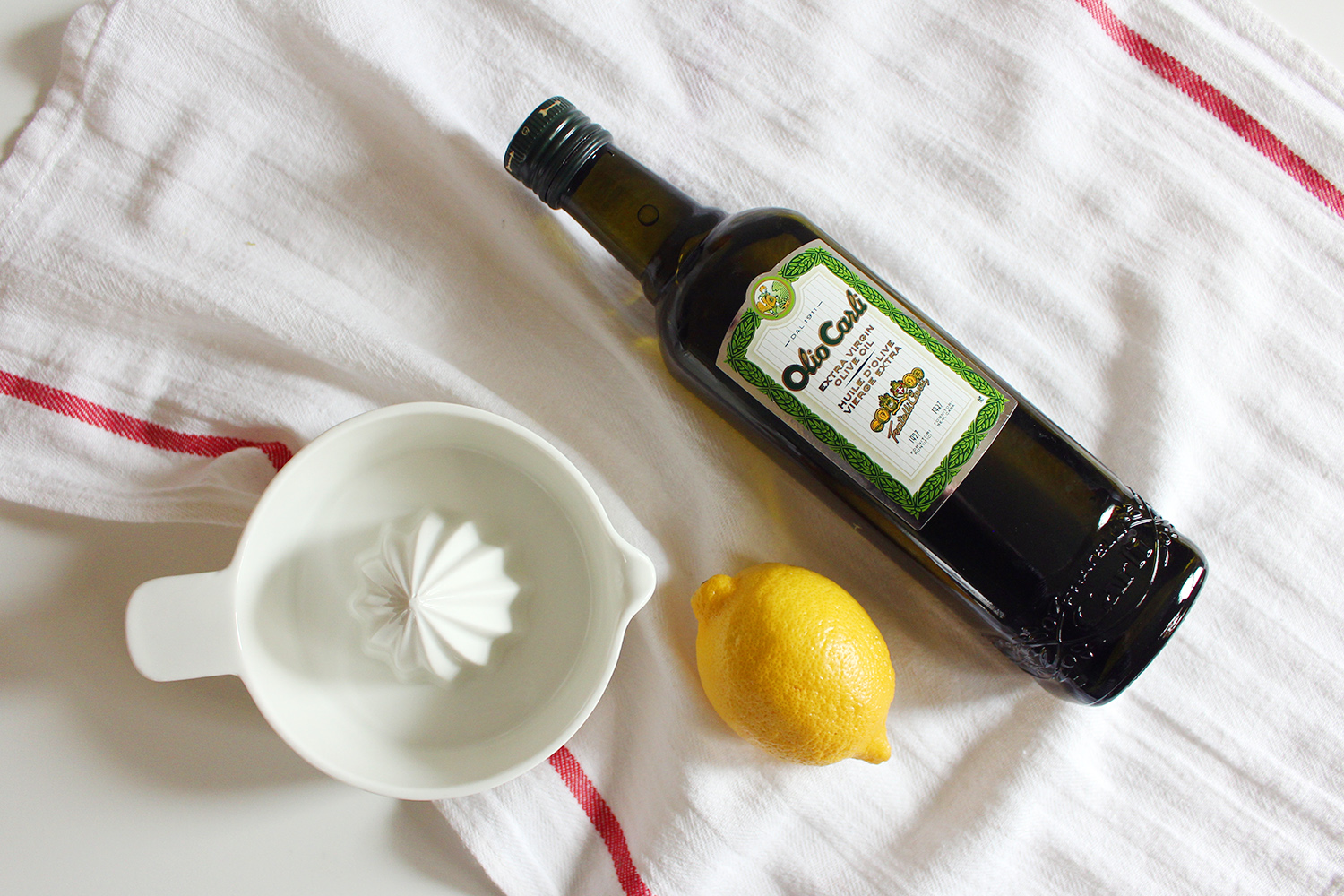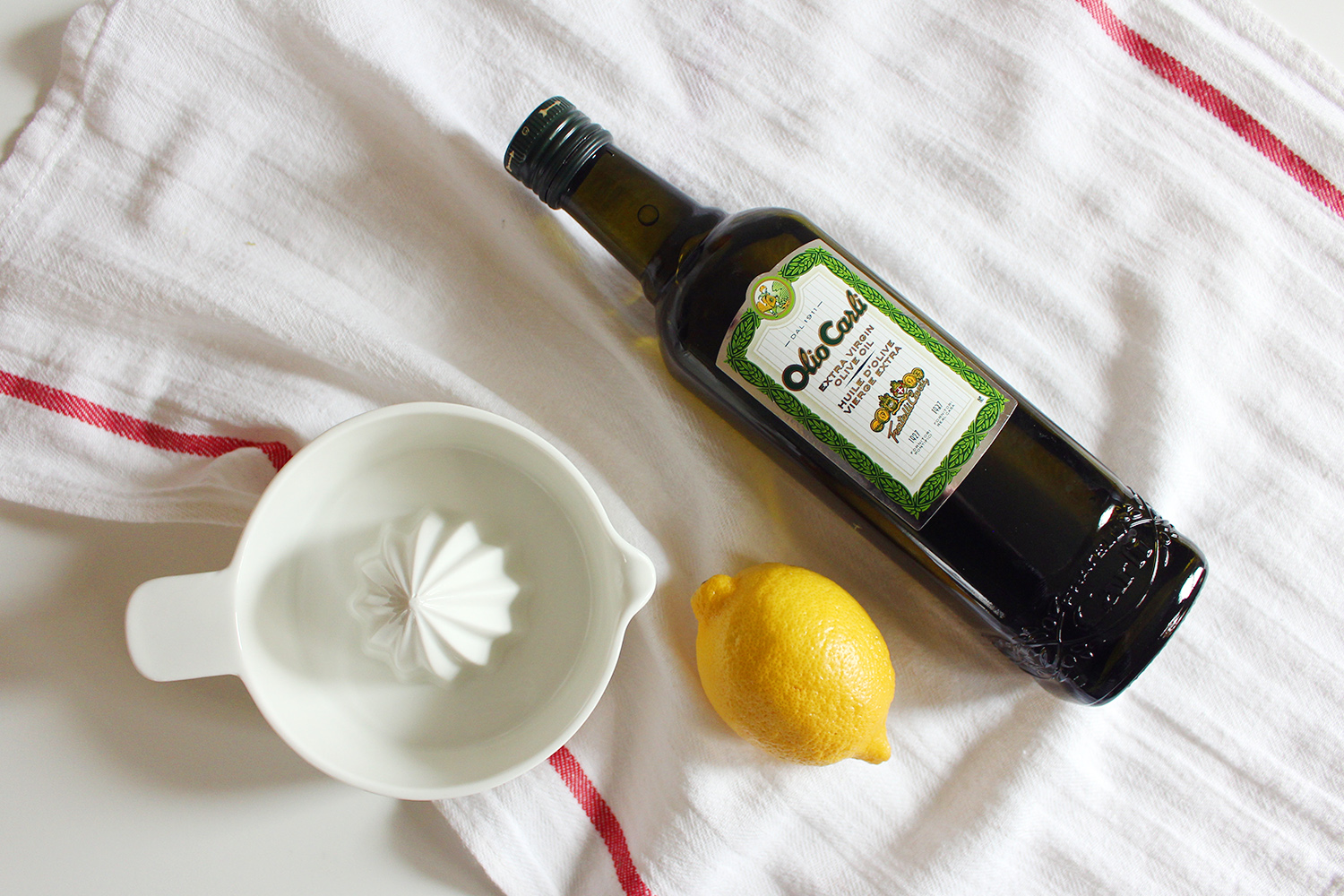 2. Prep the dressing. Lemon and olive oil are the only two ingredients you need for the dressing (plus freshly ground salt and pepper).  This is one of my favourite dressings because it's always so tasty and fresh. Mix 1 part lemon juice (in this case 1.5 tablespoons) with 2 parts olive oil (in this case 3 tablespoons), add some salt and pepper and whisk the ingredients thoroughly. You can tell it's well blended when it looks light and creamy.
3. Make the salad. Add arugula to a large bowl and drizzle dressing on top, toss to coat. Then add in the toasted walnuts and most (but not all) of the shredded apple and goat's cheese. Toss it all together. Then divide into two bowls and top with remaining apple and goat's cheese. Crack a bit more pepper on top and devour immediately. Then say to yourself, 'If this isn't a perfectly refreshing fall salad, I don't know what is!' Or you can just think it.