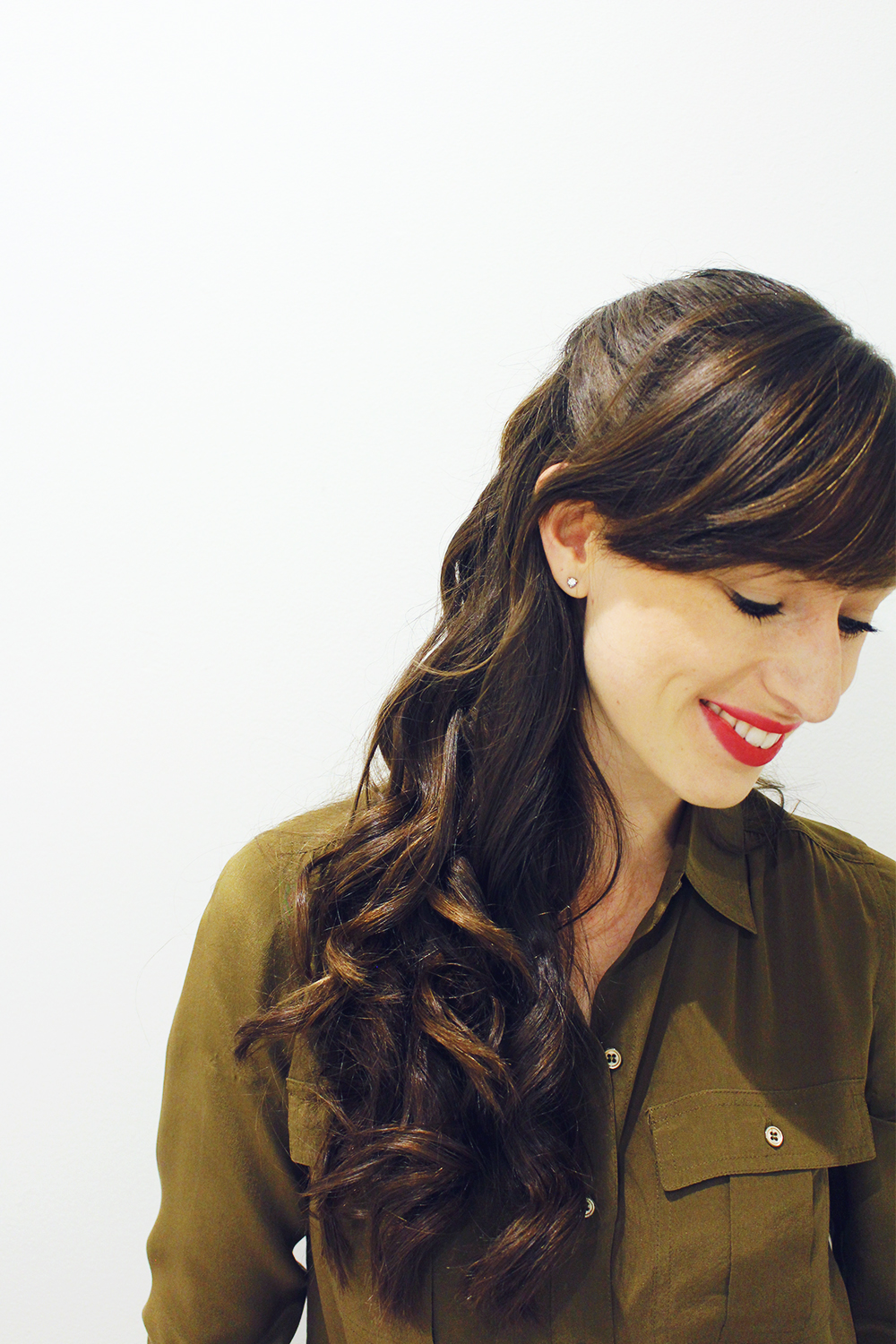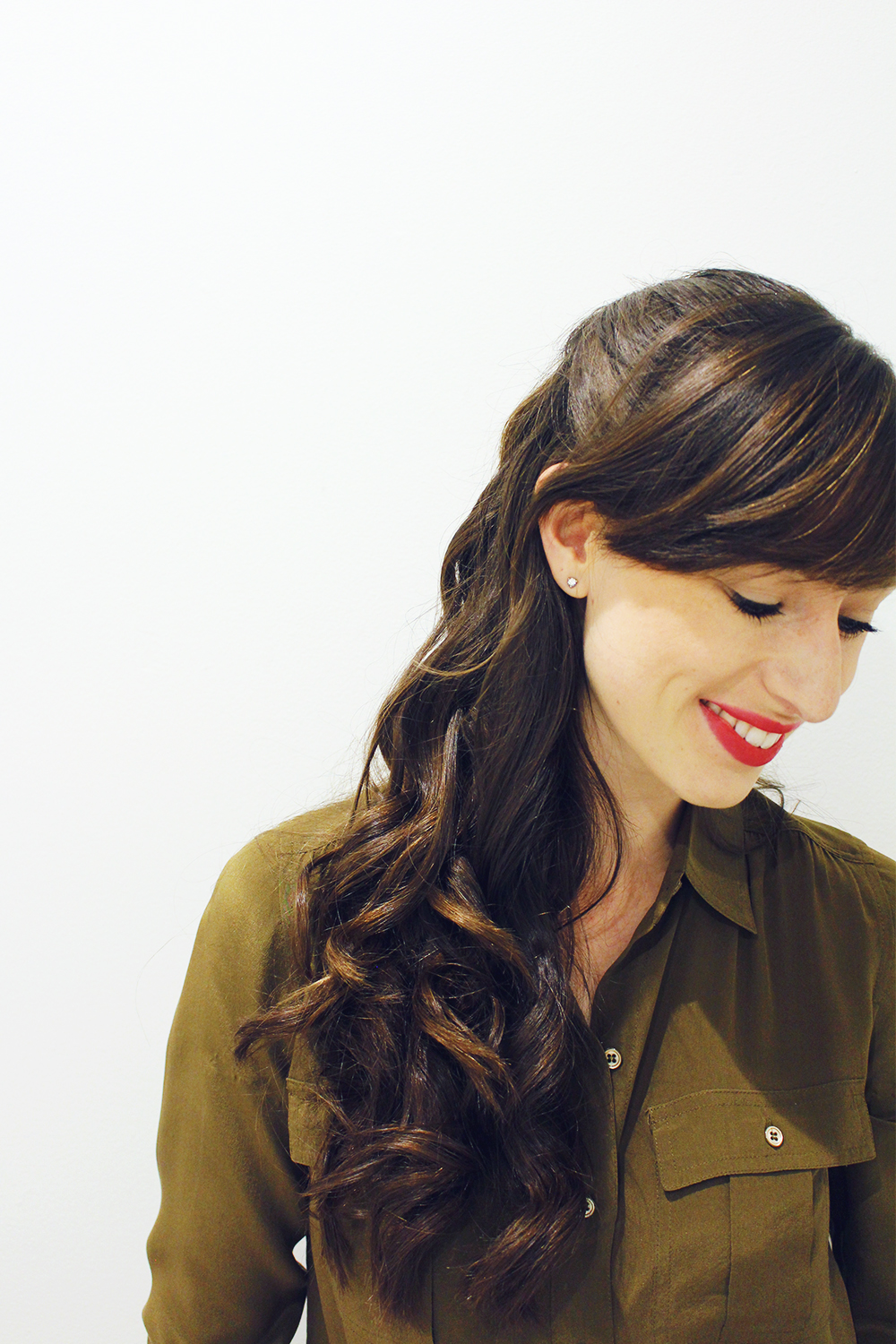 I've said it before and I'll say it again, when it comes to doing hair I am just downright lazy. So when I discover something that takes a simple hair style to the next level and also happens to be as ingenious as it is chic, well, I get super excited. What could I possibly be referring to? Well it's definitely not a scrunchy and there are no clamping teeth but if you guessed awesome brass hair cuff with a built-in elastic then you win! Soon after I discovered these lovely little accoutrements by Caravan Pacific I knew I had to try one out. Not surprisingly I was smitten!
Here are my two favourite ways to wear a brass hair cuff.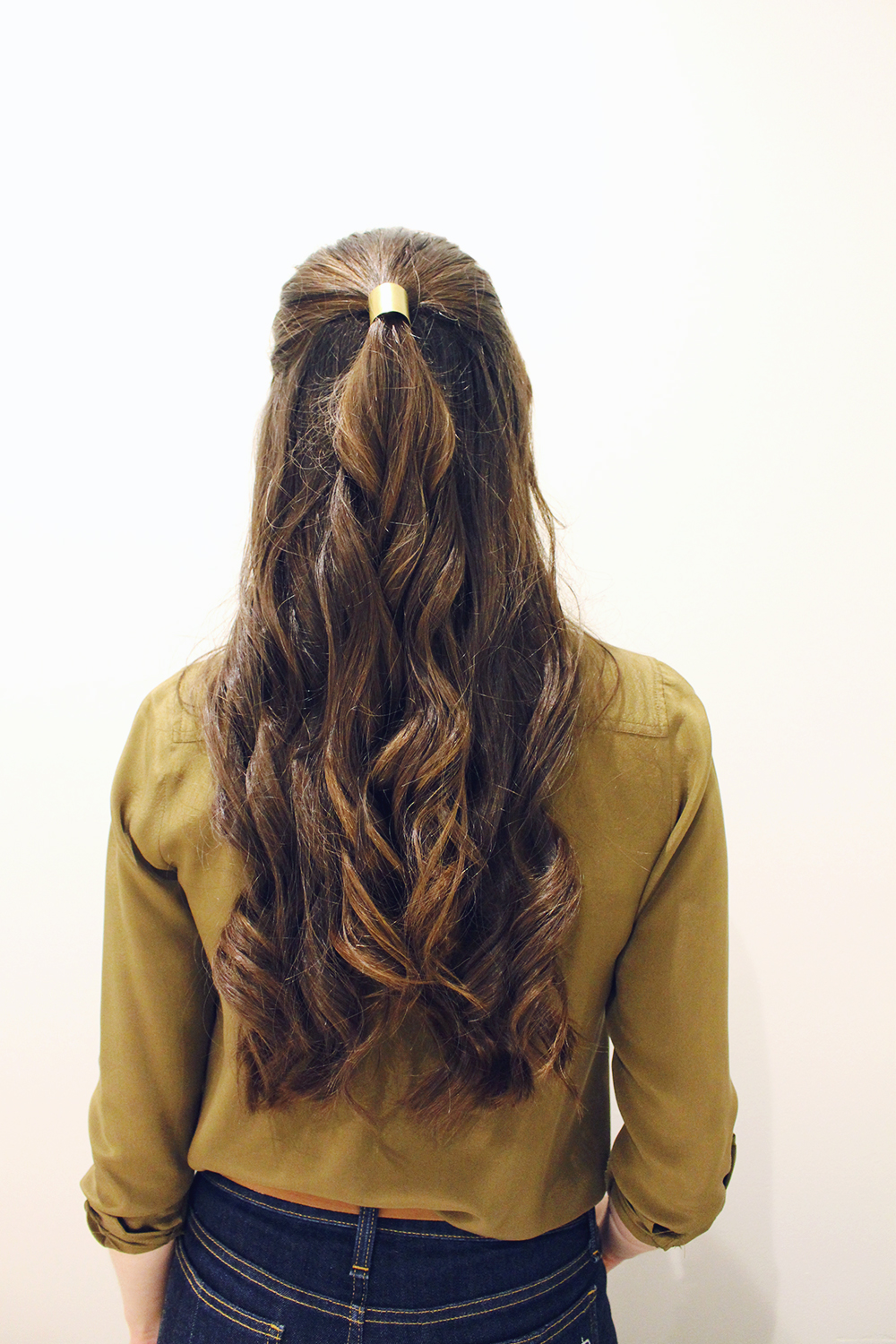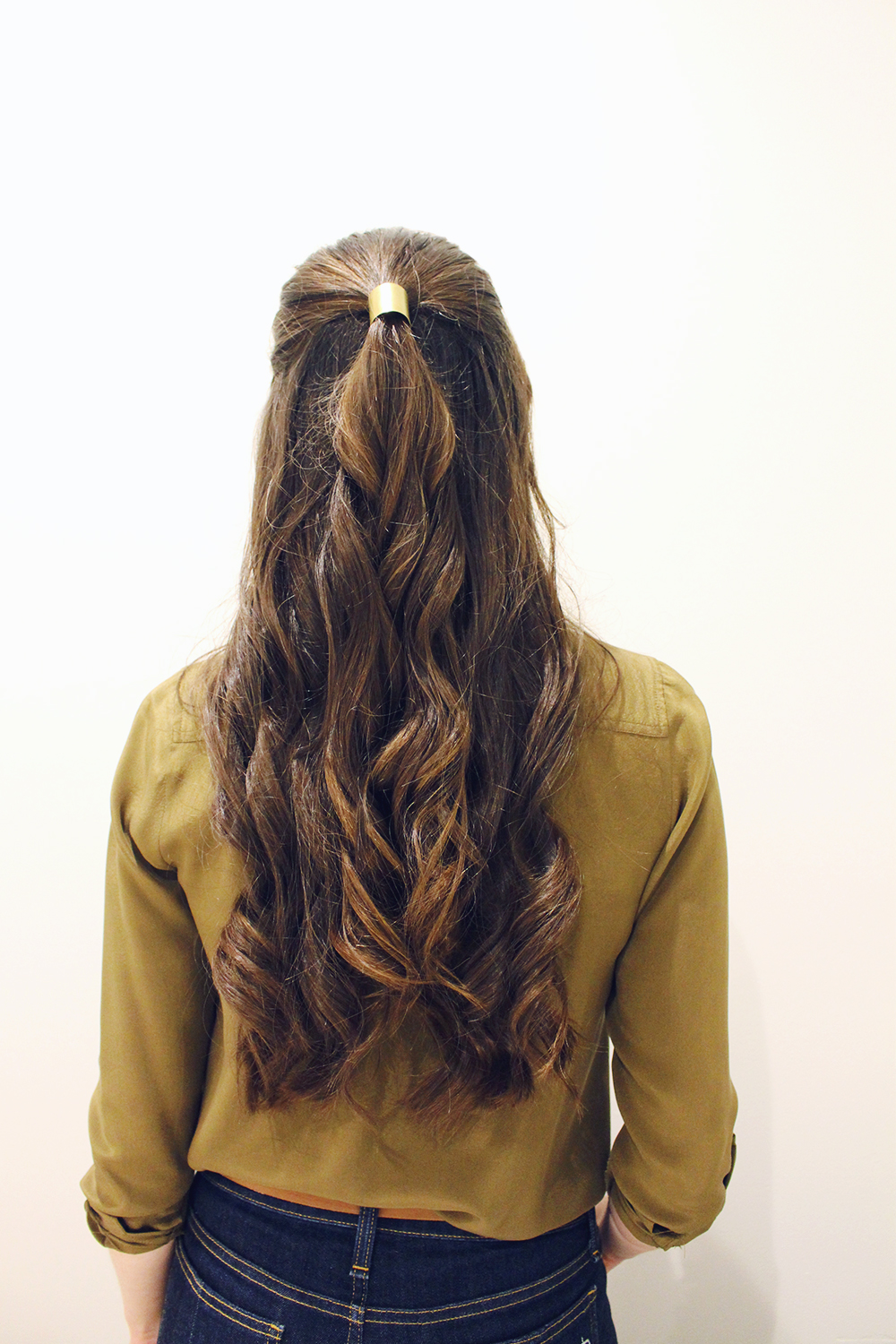 1. The wavy 1/2 up. Start by curling your hair with a curling iron or wand. Then gently run your fingers through to separate and relax the waves. For a 1/2 up I always split the hair from the top of my ears and along an angle to the top third of my head (see third photo). Use the elastic to secure the top half of your hair, pull tight and fit the brass cuff over top. Sorry my photos don't demonstrate that process well but if I figured it out, I'm sure you can! All that's needed now it a little hair spray and your favourite red lipstick. I love this look for a date or dinner out but it's totally office appropriate too.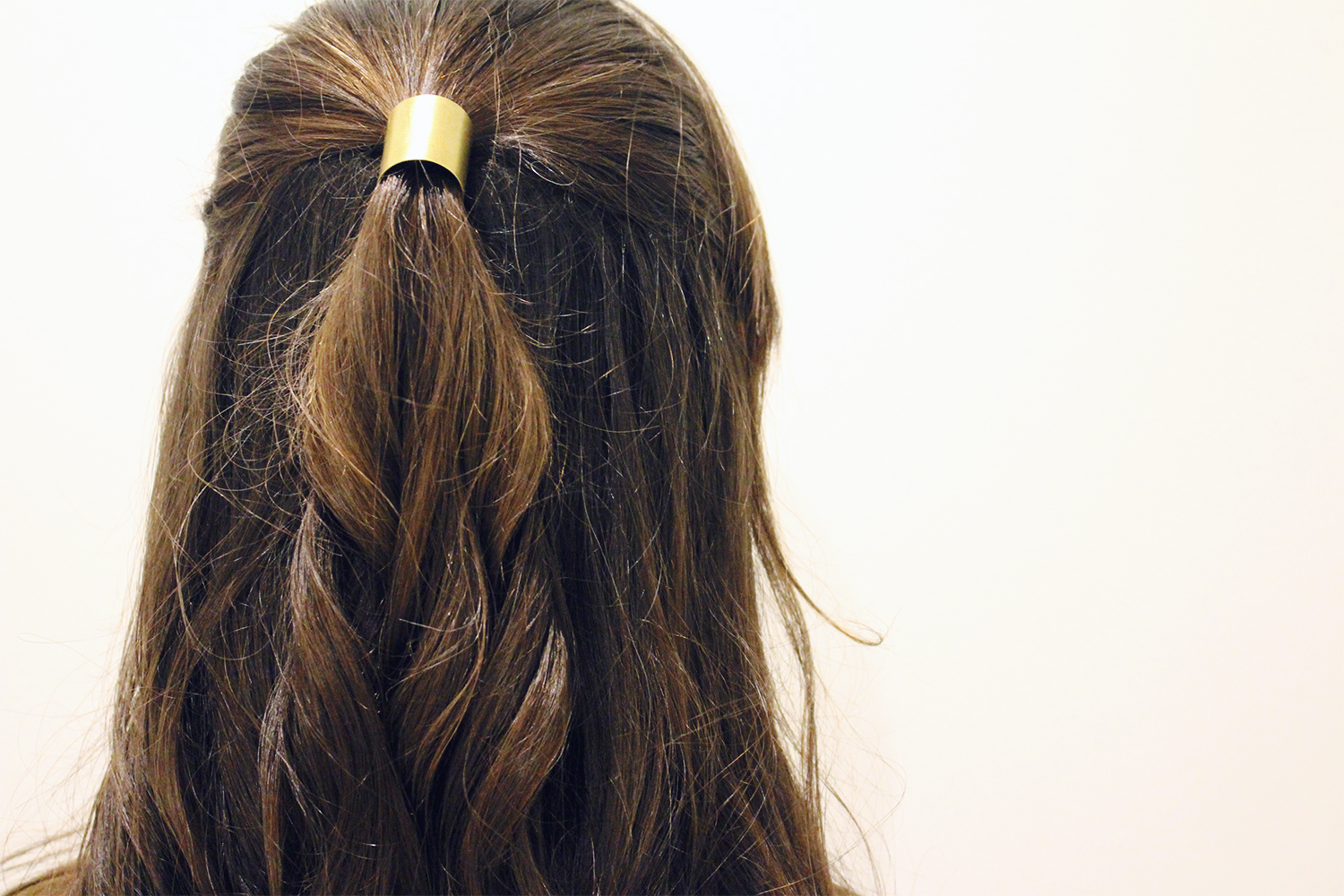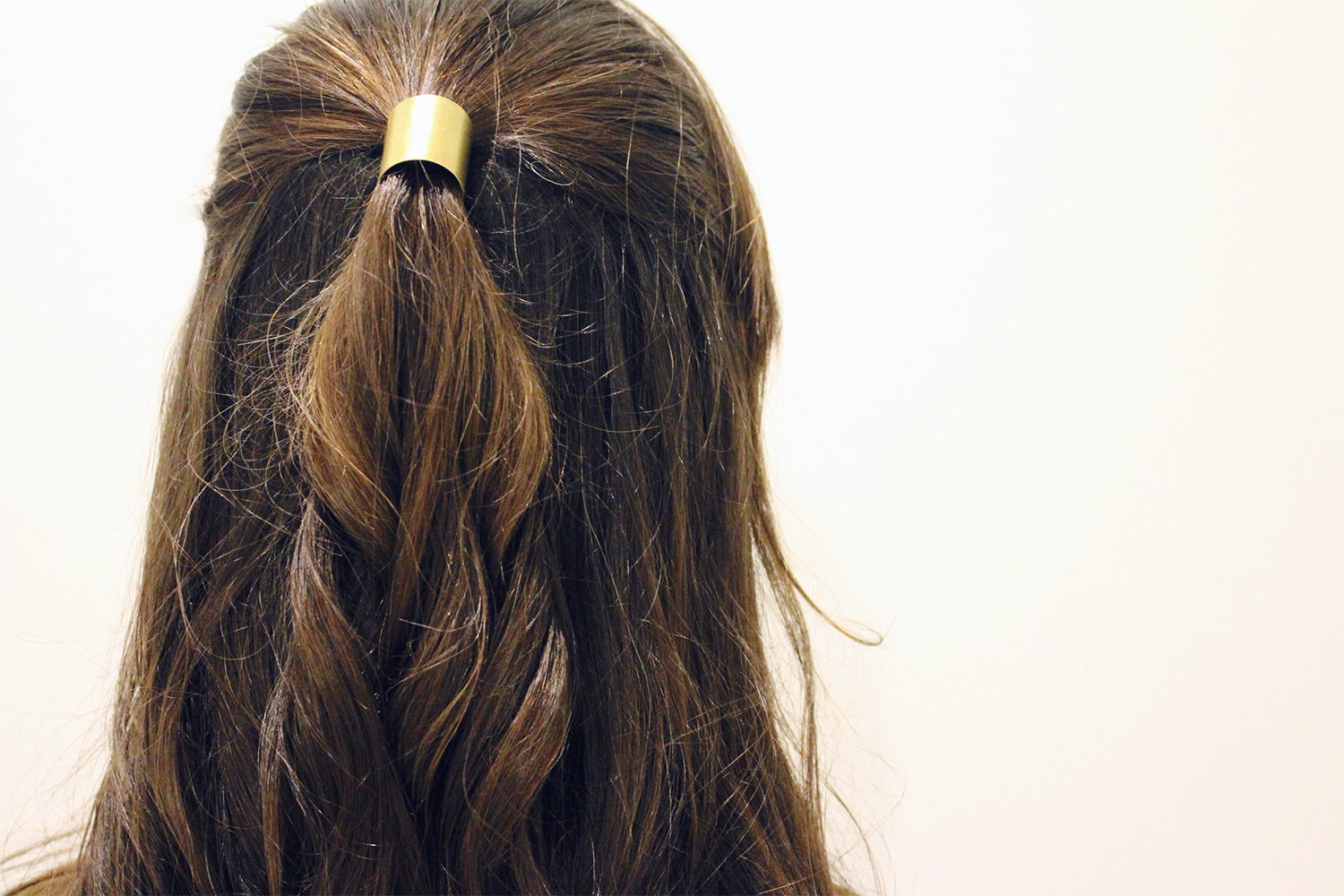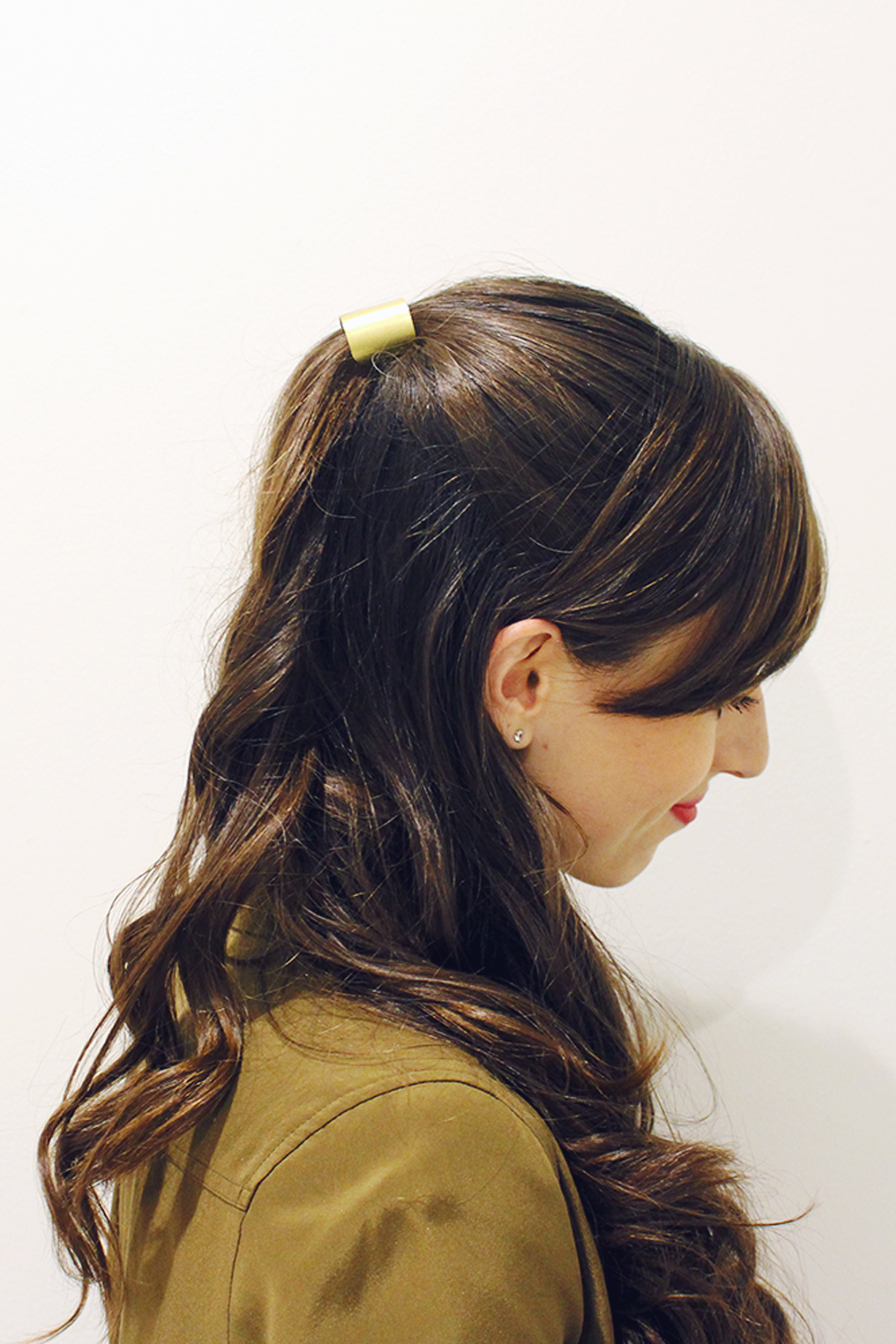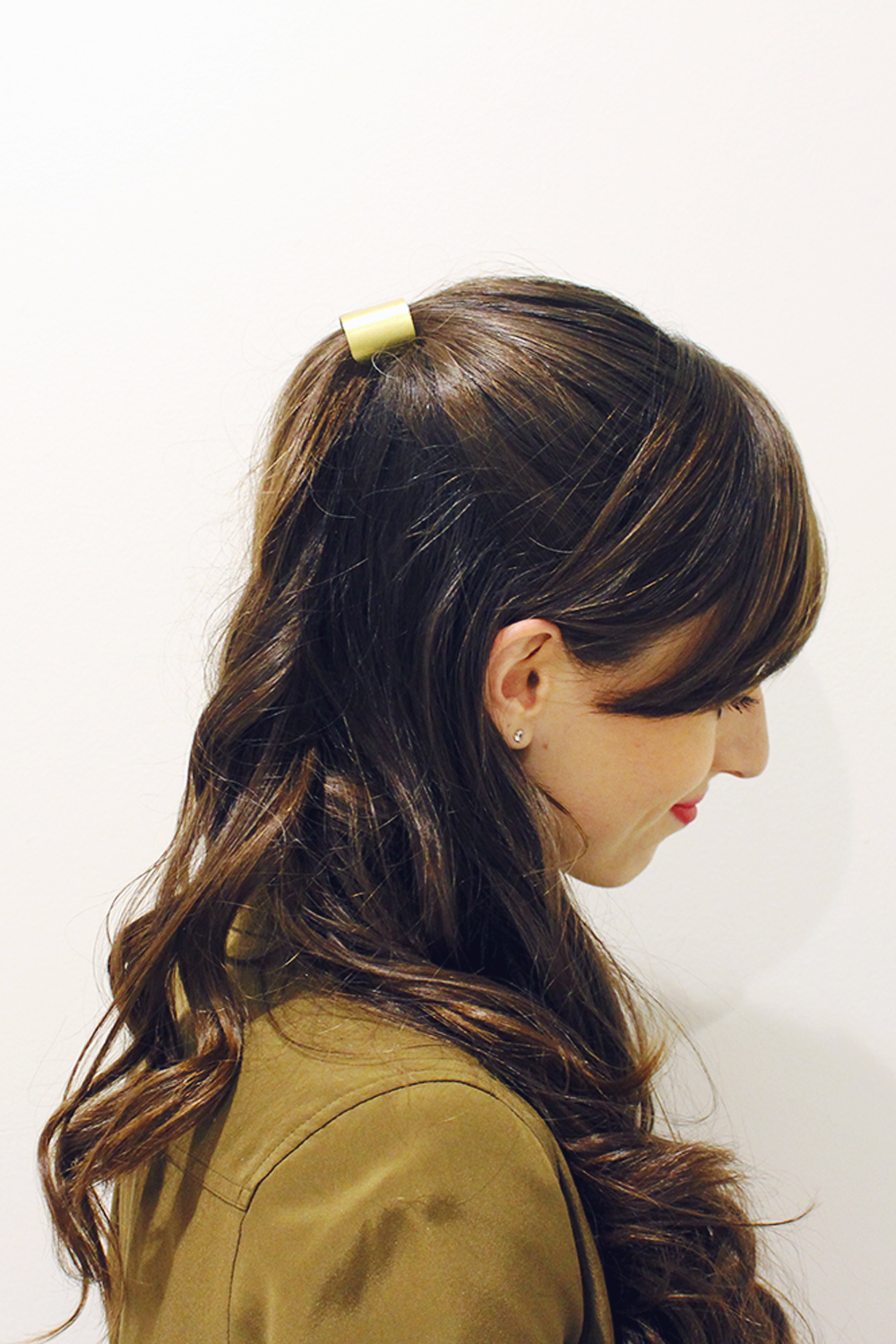 ---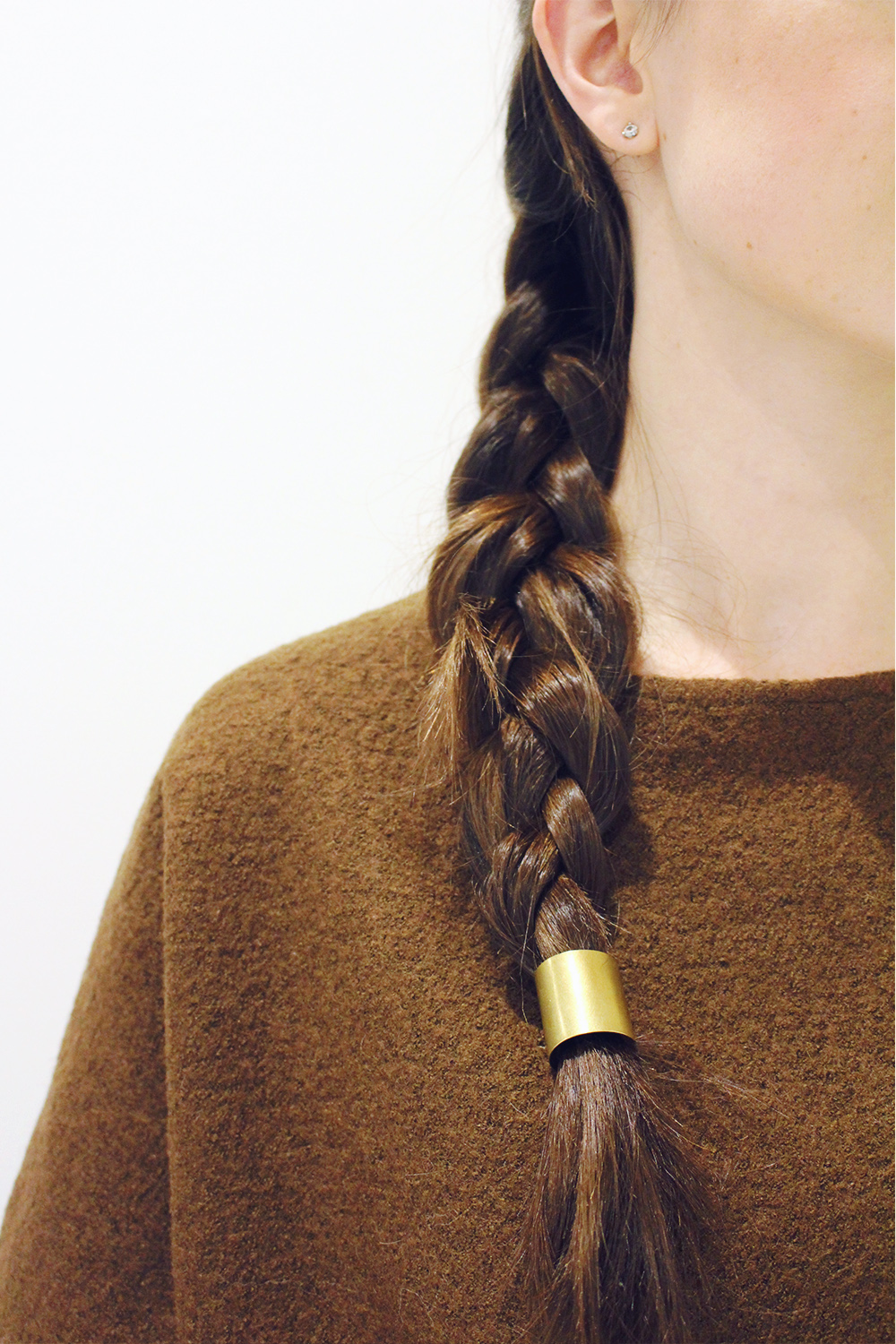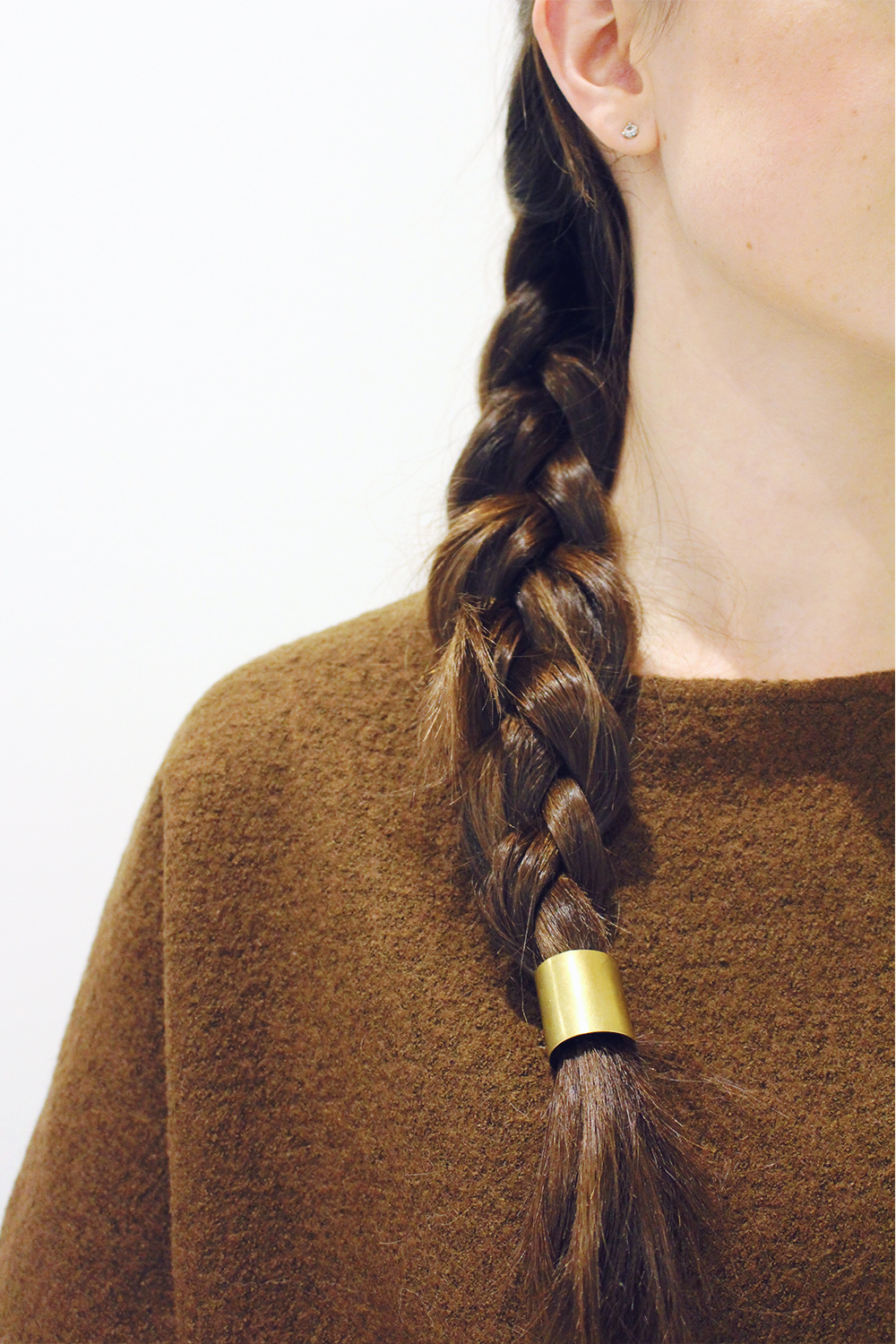 2. The French Braid. This is how I wear the cuff most often. I simply french braid my hair and secure the end with the elastic and fit the cuff over top. If I'm feeling tricky I'll angle the braid so it wants to sit over one shoulder. I love this look for it's casual vibe with the surprise modern element in the cuff.
I'll quickly add a bit more about the cuff. A thin, regular sized elastic is attached to the inside where there is a tiny brass loop. What's great it that elastic is removable. The cuff is also open (meaning it's not cylindrical) at the back, making it super easy to fit onto hair. Last notable detail is that these handmade little beauties are only $28 so be sure to give Caravan-Pacific a look to see all the different hair cuffs (shapes, sizes and materials). They also design and make some seriously gorgeous lamps and home goods too. Happy Friday all!!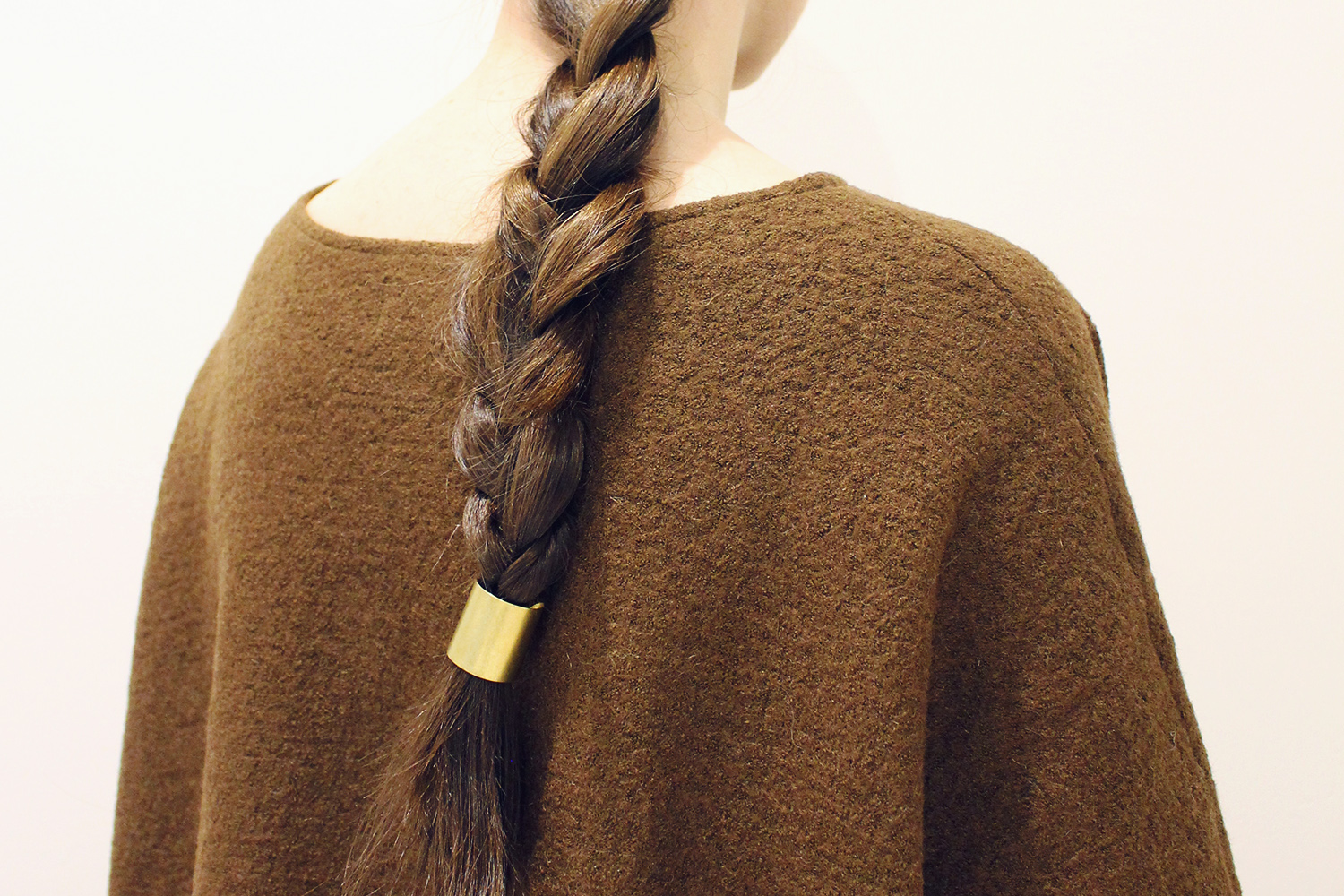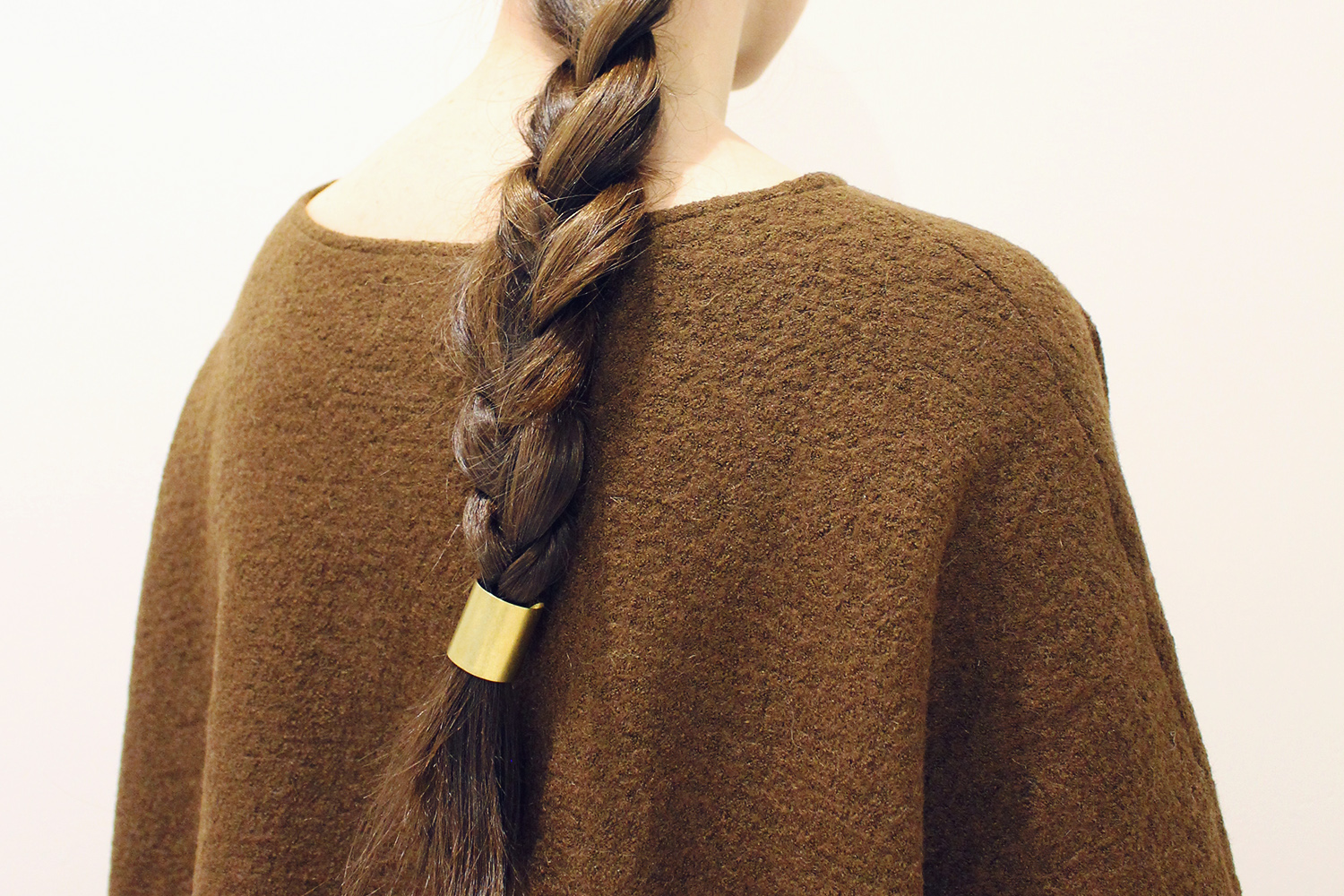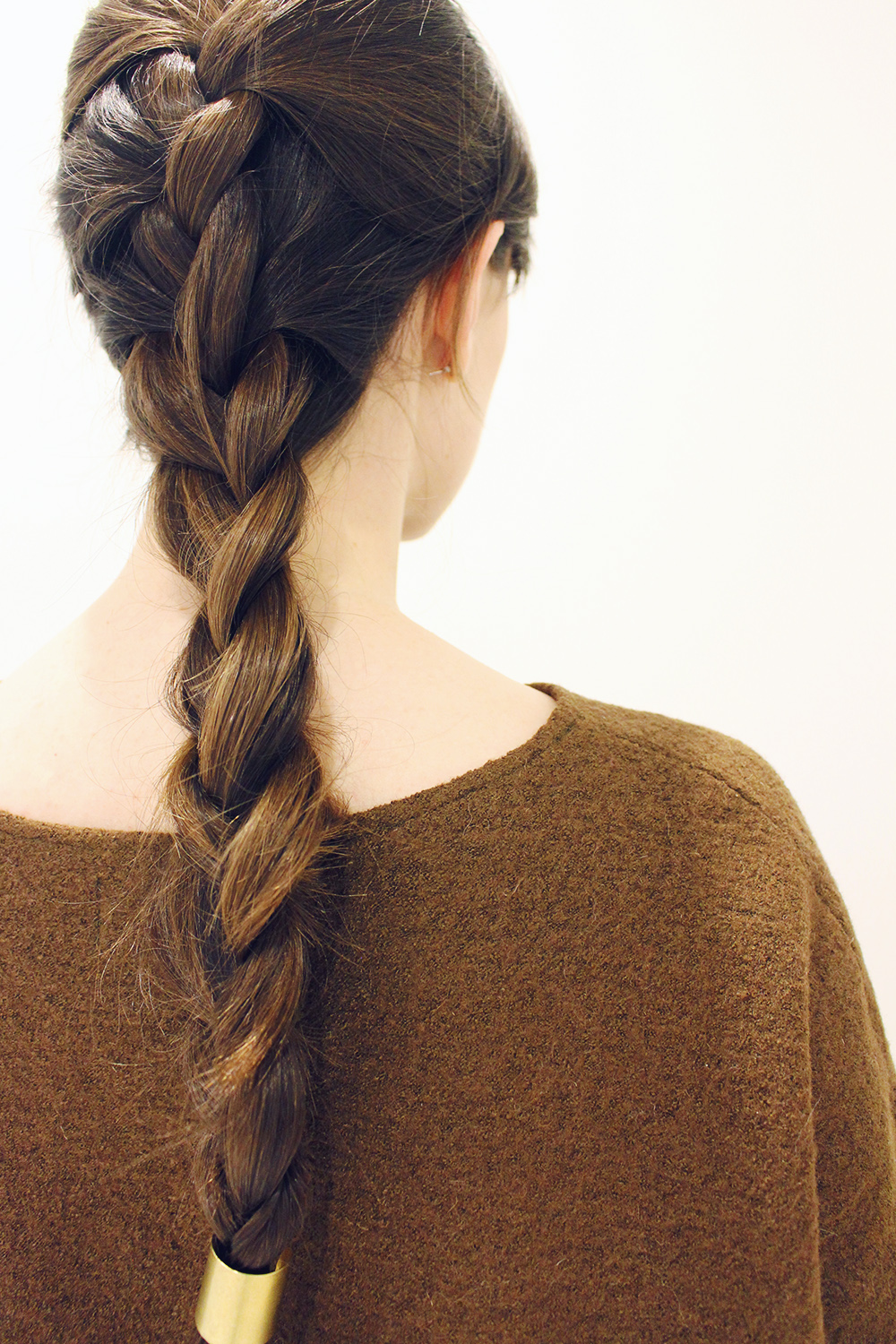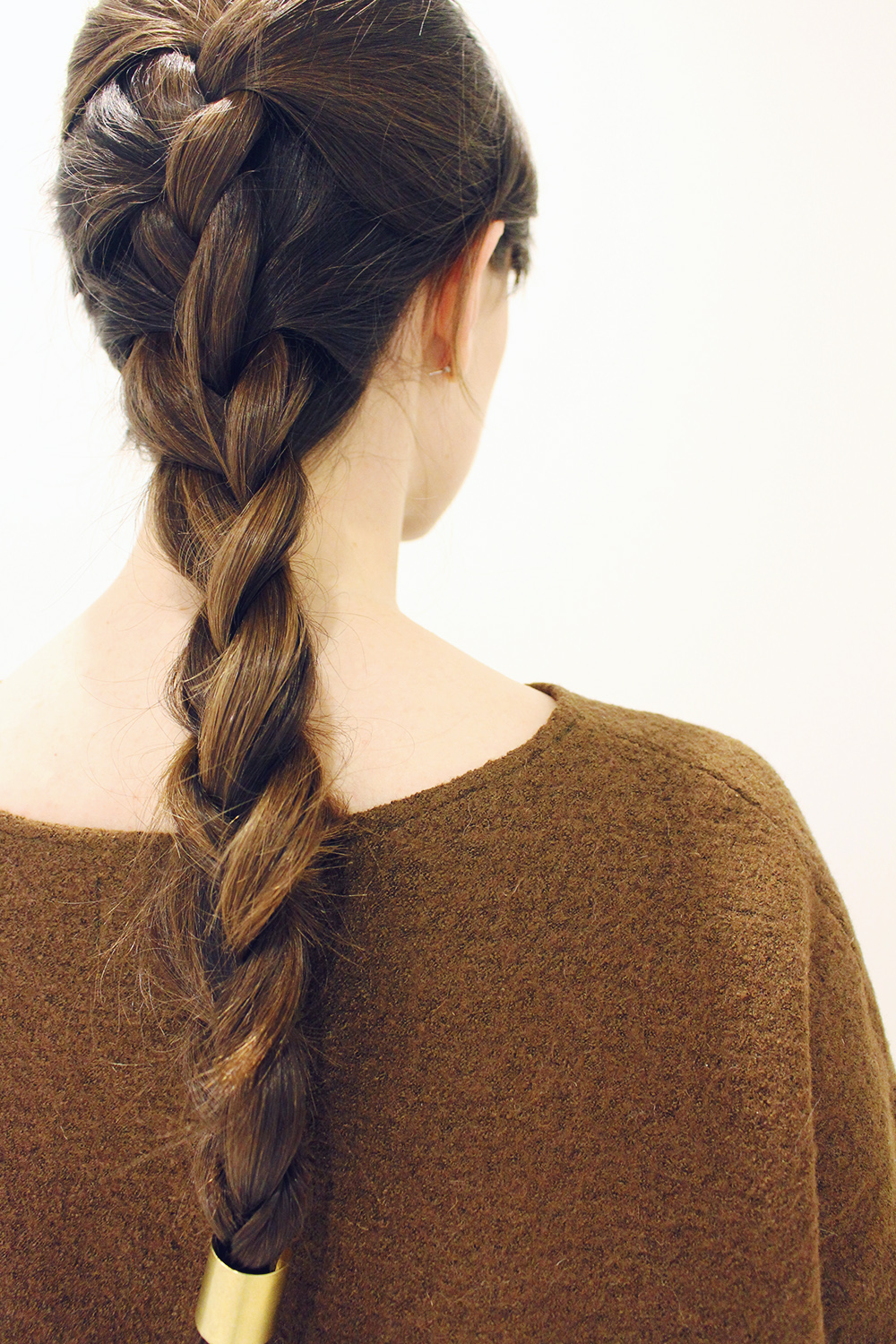 Style #1 – Silk shirt old from J.Crew (similar)
Style #2 – Sweater from Elizabeth Suzann