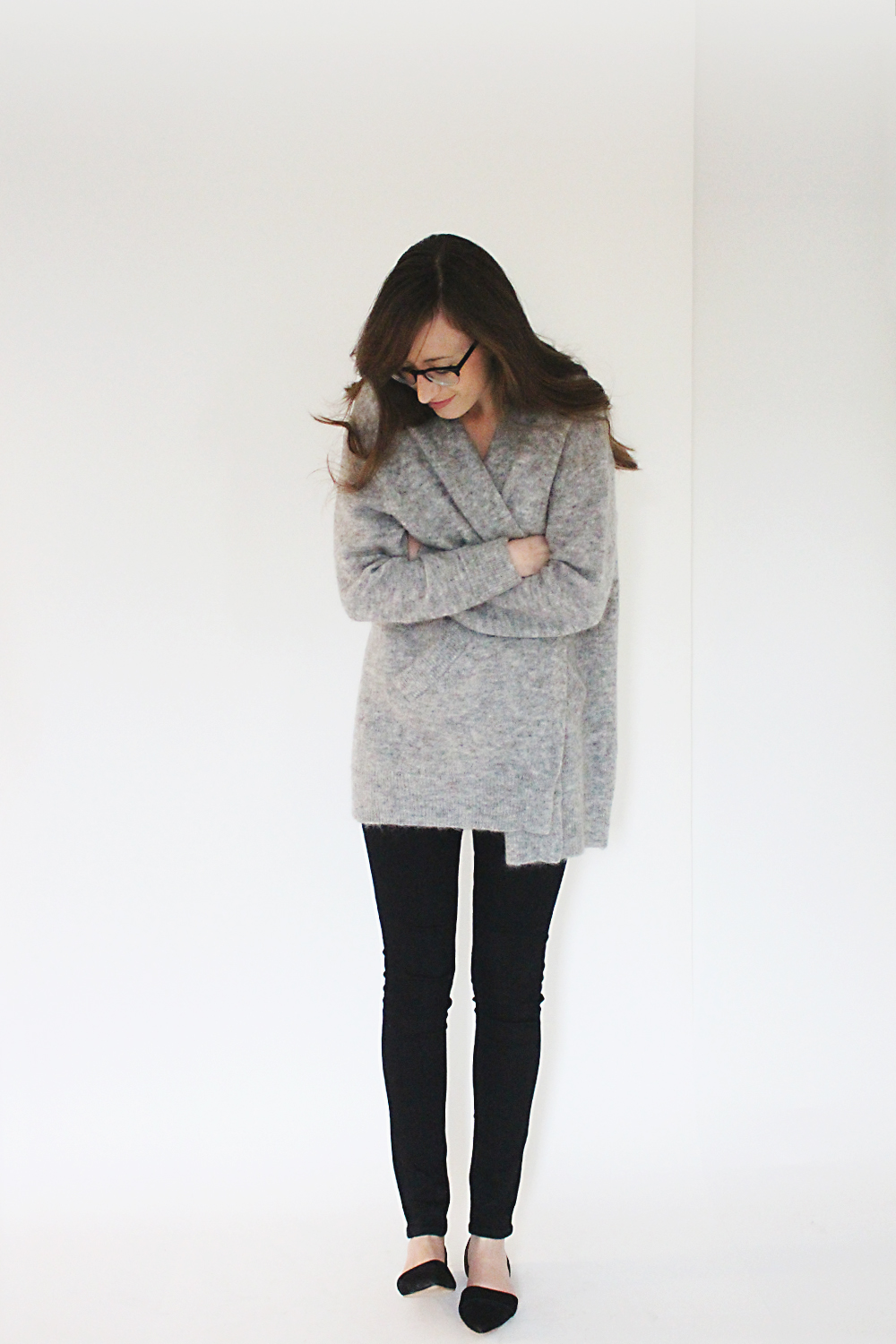 INSIDE
I've been wearing this outfit at least once every week for a couple months now and it's about as casu-chic as it gets. I just can't get cozy enough these days! This mohair cardigan is so warm yet so soft I'm baffled by the texture every time I wear it. So yeah, it's super comfy and makes life awesome but at this point in Canadian 'fall' it's not warm enough for outside use. That's why I'm calling it the 'inside' portion of todays style post. I thought I'd share a few ways I like to transition layers from being in my cozy office to being out on a cold as hell day. Here's a quick step-by-step process for indoor layering:
Wear your favourite skinny black denim.
Toss on a super soft t-shirt.
Top that with a super warm, oversized sweater.
*optional* Wear a pair of spring flats around to make you feel less depressed about the truth awaiting outside.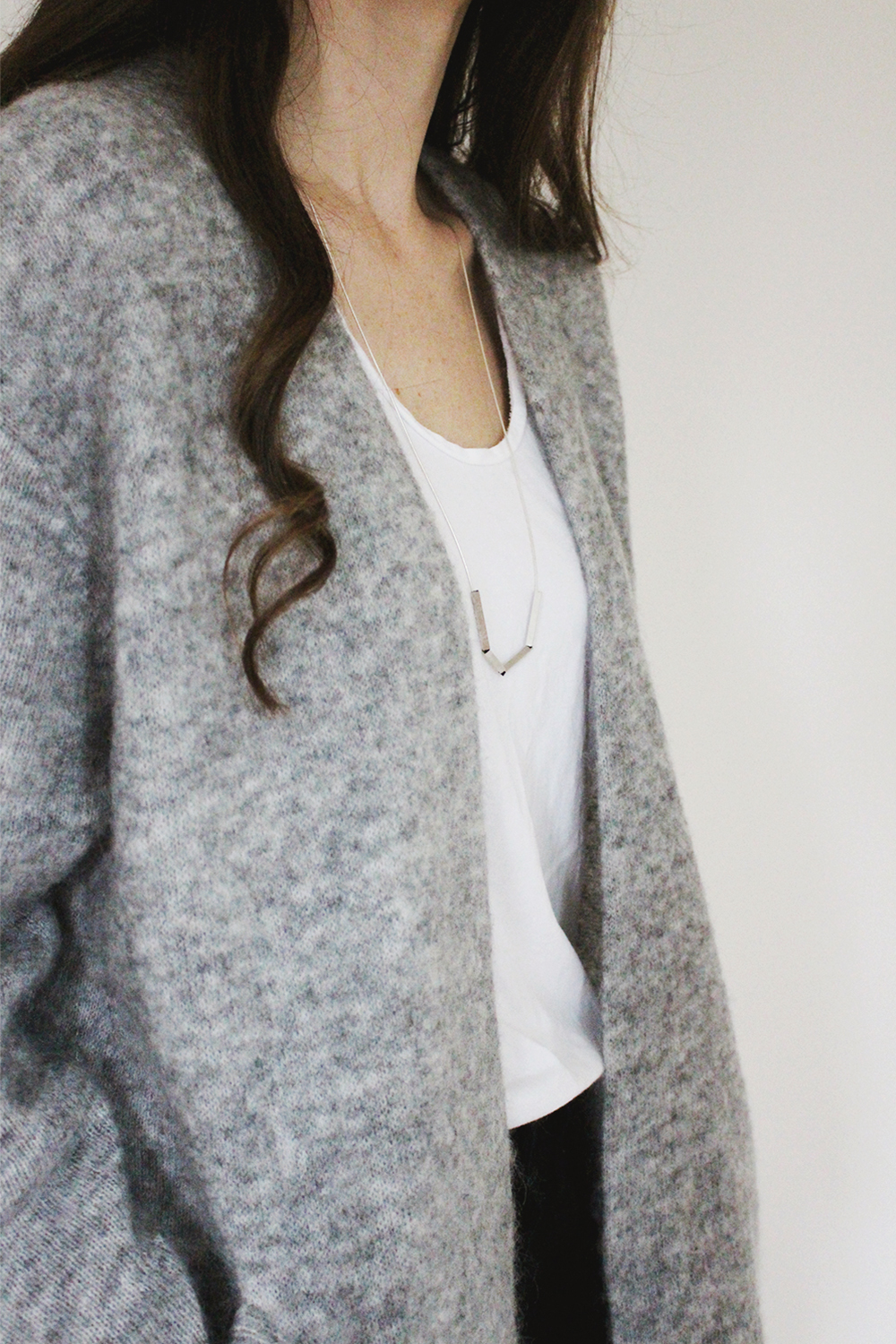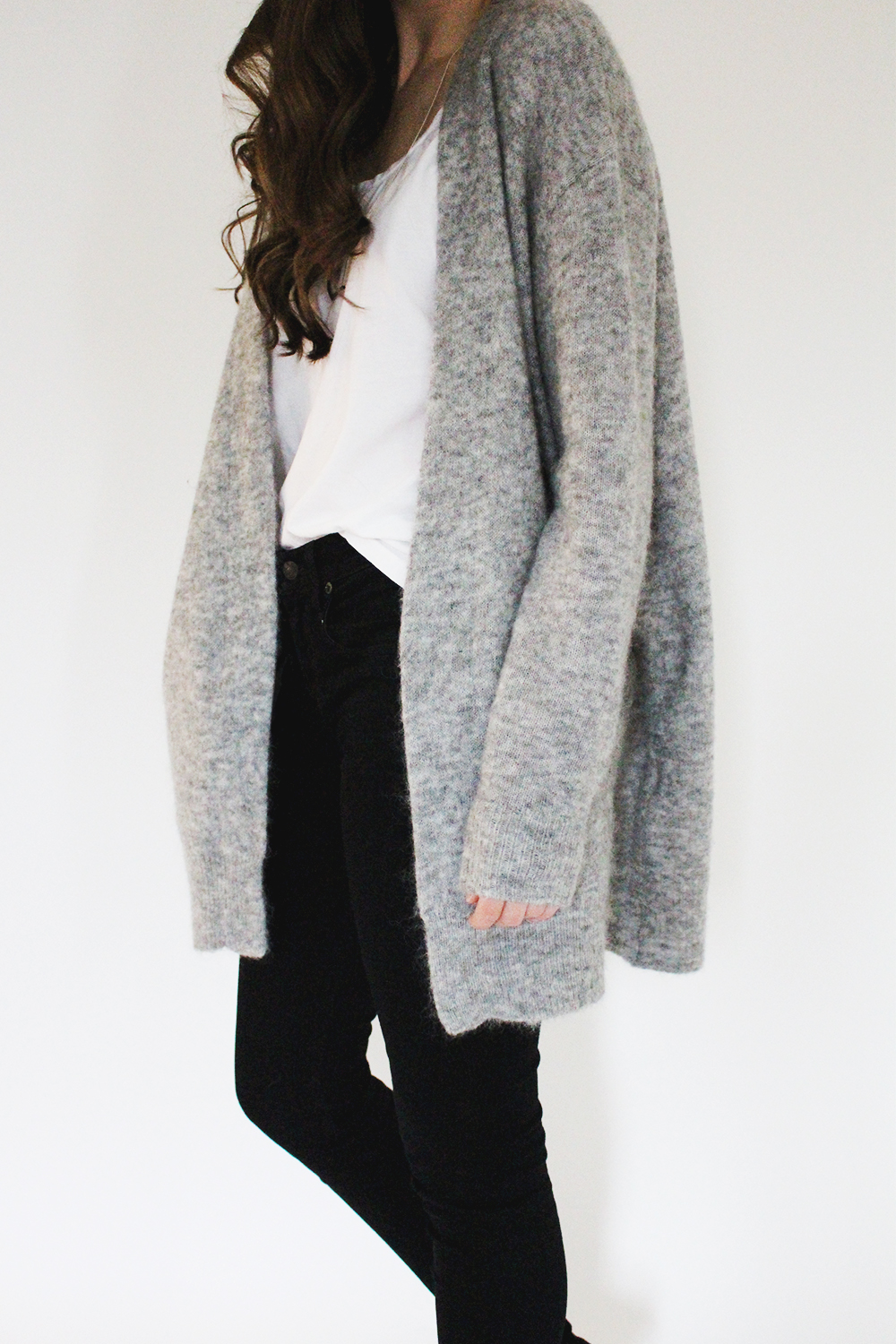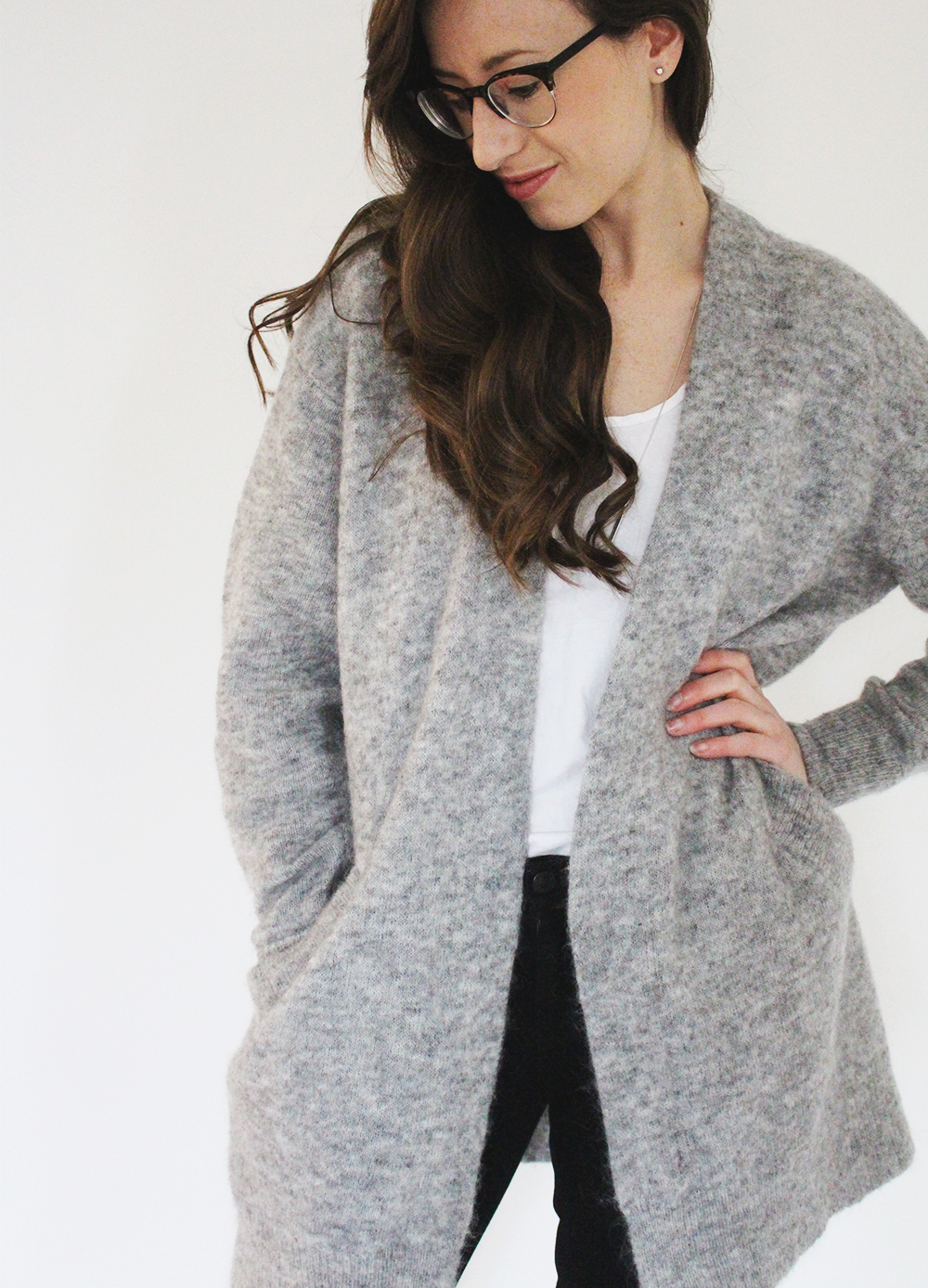 OUTSIDE
I've said it too many times already but I really think that if you're dressed 'well' for the weather, it never seems that bad. Of course there are plenty of days ahead that will prove that theory wrong and demand down filled parkas and gigantic winter boots, but until then it's just plain cold and blah so I'm being creative and having fun with my 'outdoor' winter style. Here's a few steps that continue where we left off above and takes layering to an outdoor level:
Switch those flats for boots, time to get real (if you haven't already)
Pile on a perfect oversized cocoon style coat. It's gotta go over that big sweater!
Wrap some pattern around your neck and toss on a touque.
Grab your trusty black bag and head on your warm but chic way!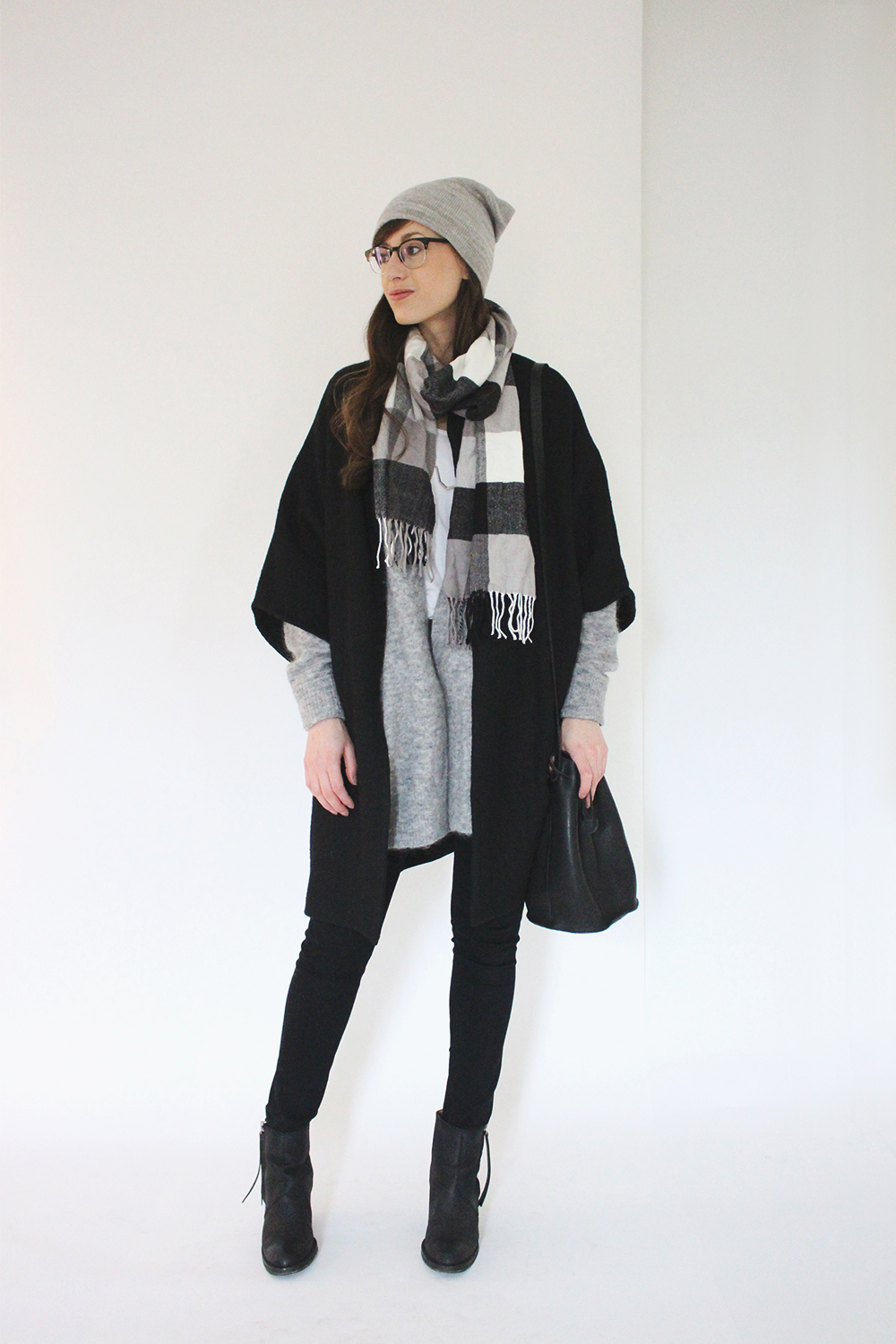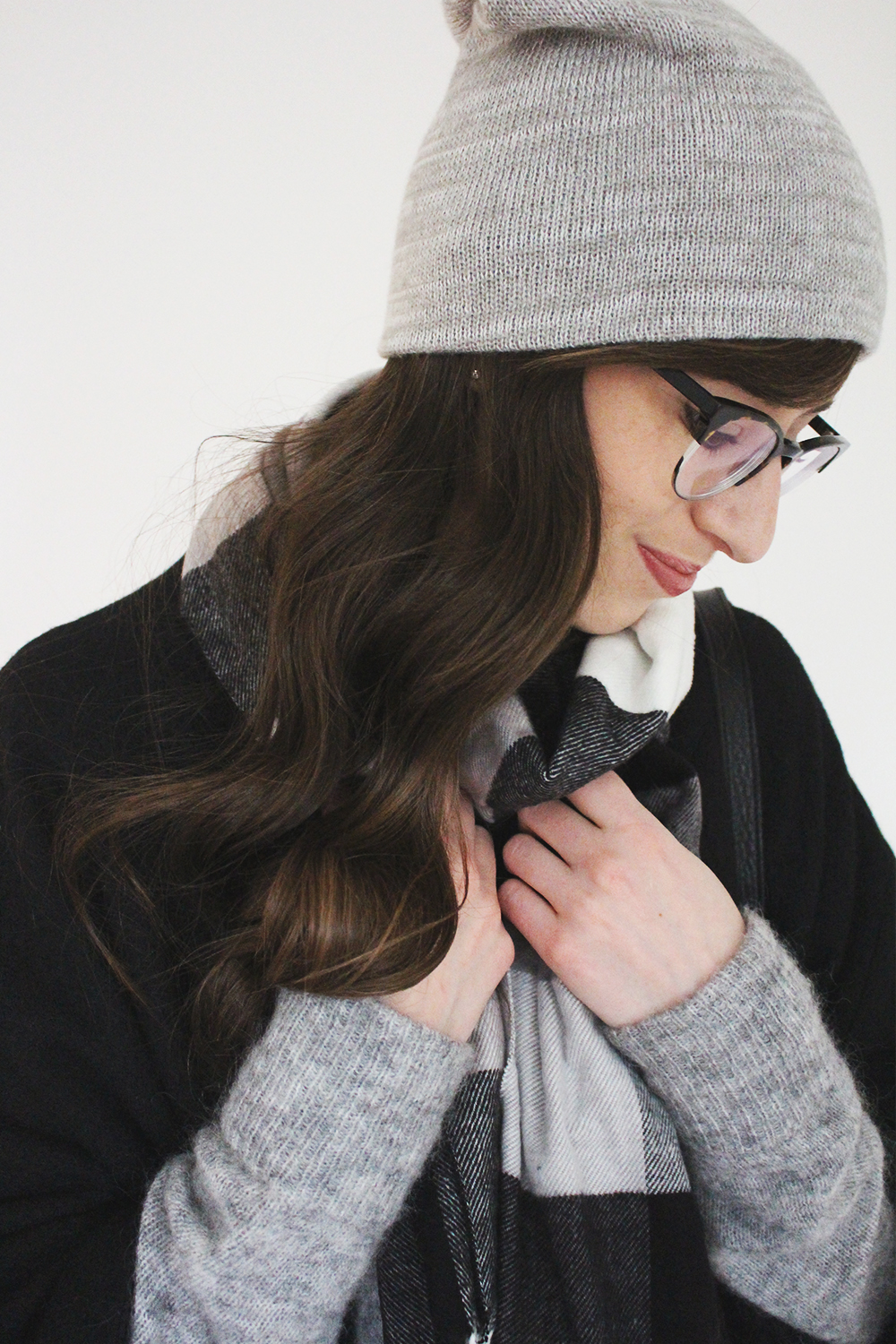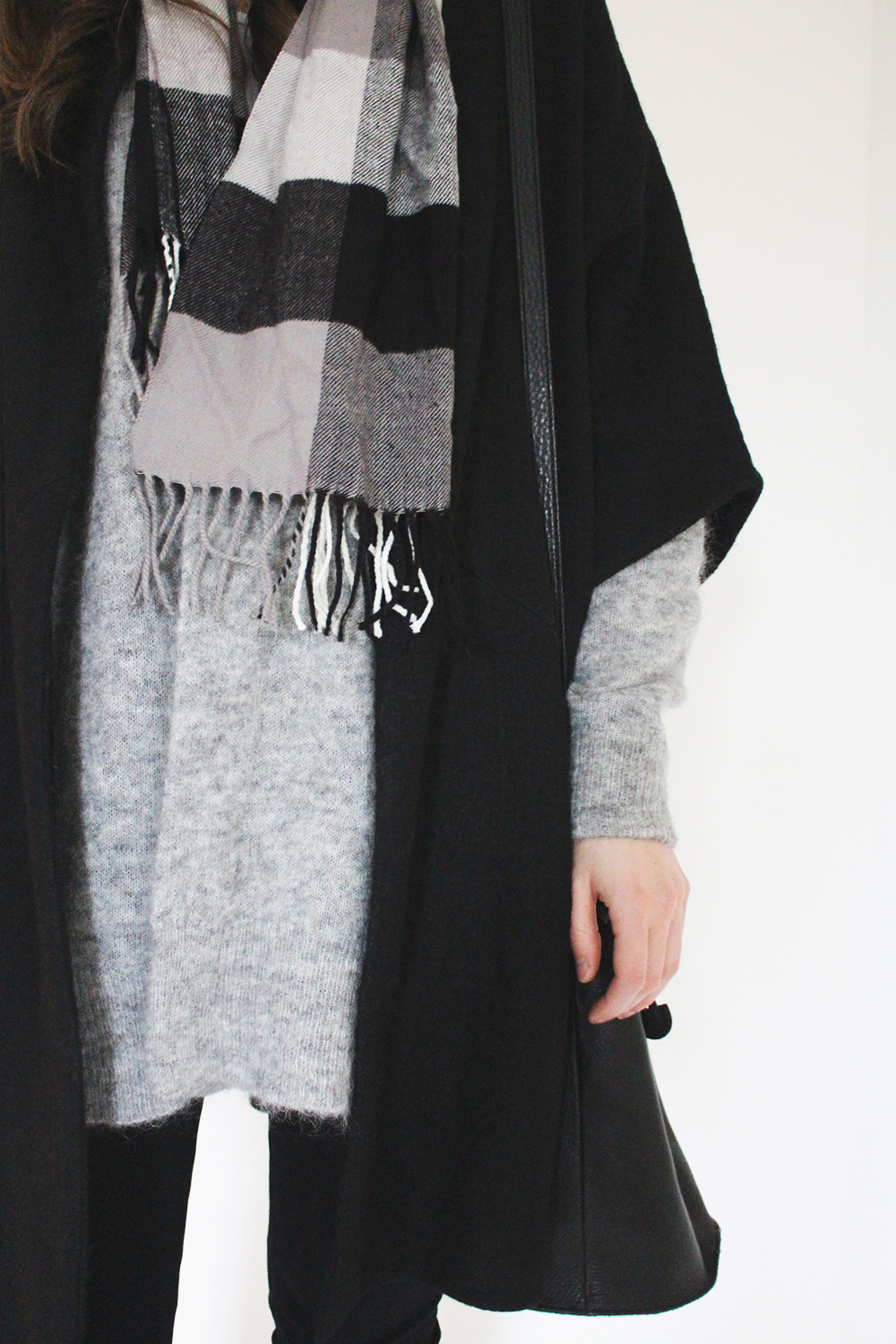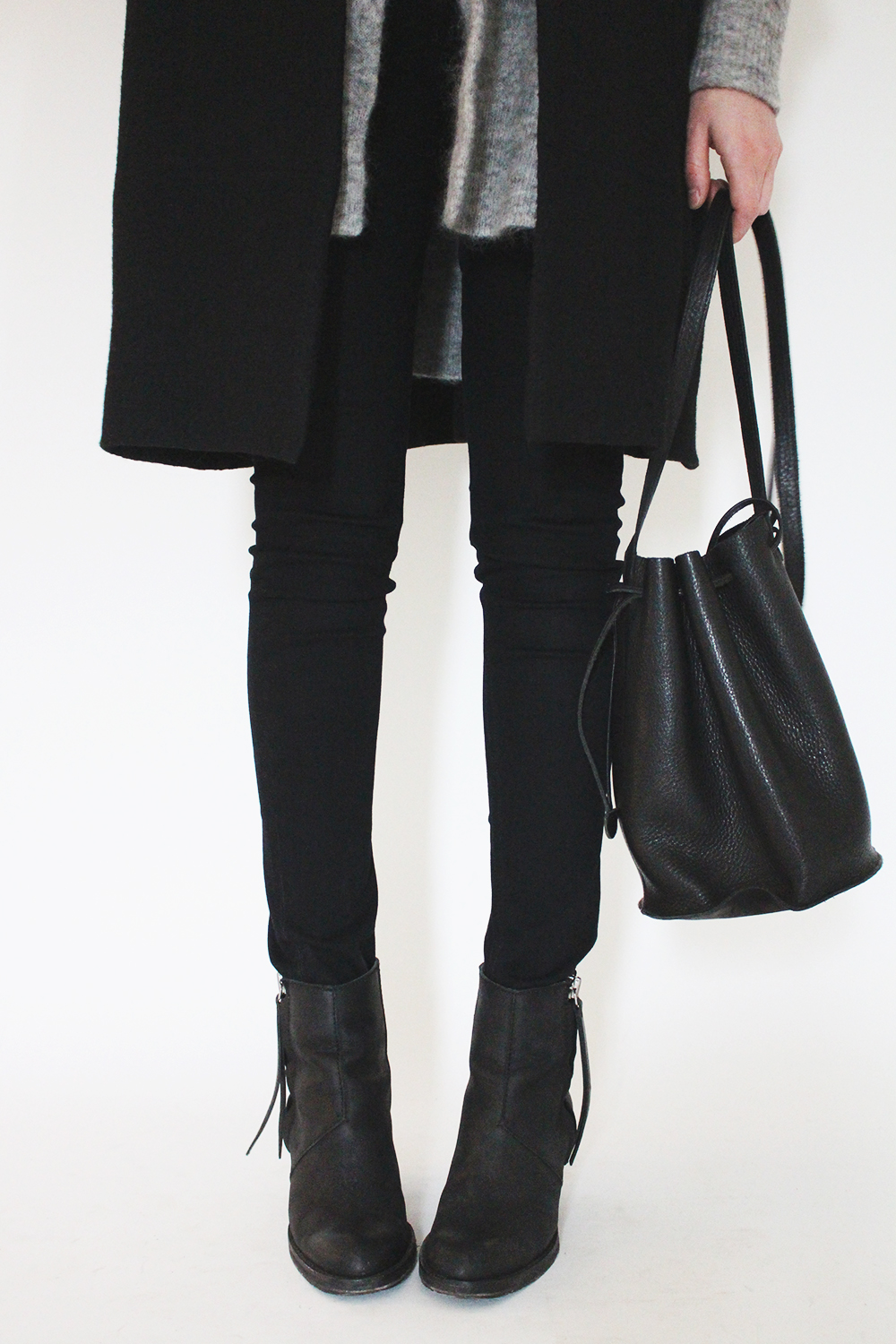 Sweater Acne Studios n/a (similar dark grey version here and here) also love the black, green and navy versions (similar style for less here and here) || Tee Everlane || Pants Rag & Bone || Flats n/a || Boots Acne || Coat Elizabeth Suzann || Scarf n/a || Beanie old (similar here and here) || Bag Baggu || Glasses Warby Parker
---

---
This is the first shoot I did inside my soon to be completely finished studio! It was so fun to test out the space and try out some indoor shooting but there is a lot to improve on so bear with me while I hone in on my photography skills. What do you think about this style of 'style' post? I'm thinking it will be great throughout the winter months but I'd love your initial thoughts too.