I was sitting on my couch with a sinus cold and an almost empty box of kleenex, wondering what to write for this post. 20 uninspired minutes went by until I decided to just share what's on my mind (albeit foggy and congested).
My initial feeling whenever I look at photos I've taken (or Dave has taken) for the blog is always uncertainty. Am I trying too hard? Do I look ridiculous? Is this even a decent outfit? Are just a few in an onslaught of both valid and disparaging questions I find myself asking. But when I looked through these shots, now taken three weeks ago, I felt at ease. So I asked myself why that is. It's because they're a relaxed, unfussy, honest representation of my usual self and that's where my heart wants to go. Somewhere genuine and unpretentious with a focus on the everyday.
The blogging world is bizarre and often phoney and annoying. There's a lot of, "Look at me, look at ME!" going on and it's not what I want to project on here. I don't think I'm some great beauty or even close to model material or that I've got anything figured out. I just really love style, in all it's forms, and sharing how I do it and what I'm inspired by gives me creative fulfillment. Of course, the greatest reward of blogging is having the opportunity to inspire others, which sounds barfably corny but I mean it. I love seeing how readers and other bloggers respond and what their take is on style. I also love supporting small businesses and sharing high quality goods that serve a purpose in my everyday life. These are the things that keep me motivated to conjure up new ideas for my tiny little digital plot in an infinite world of style. As the new year creeps closer I'm taking a hard look at my values and trying to streamline my purpose here on Style Bee. The exciting part is that it's really starting to take shape and I have a seriously good feeling about 2015!
Anyway, thanks for humouring my cough syrup fuelled stream of consciousness. I know I usually talk about the outfit more but this one is so simple and classic it needs no explanation. A great white button down will be forever necessary. Happy hump day friends!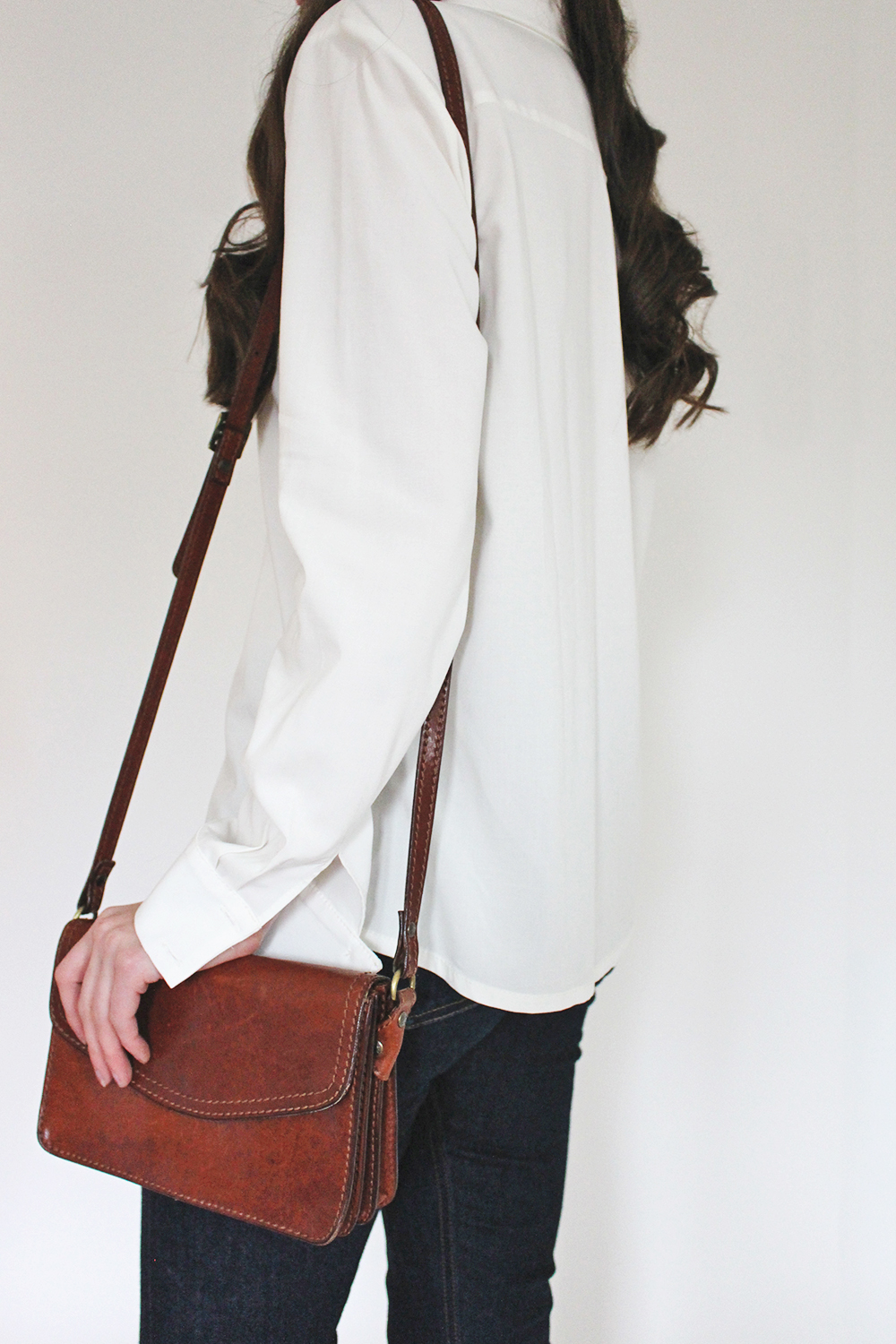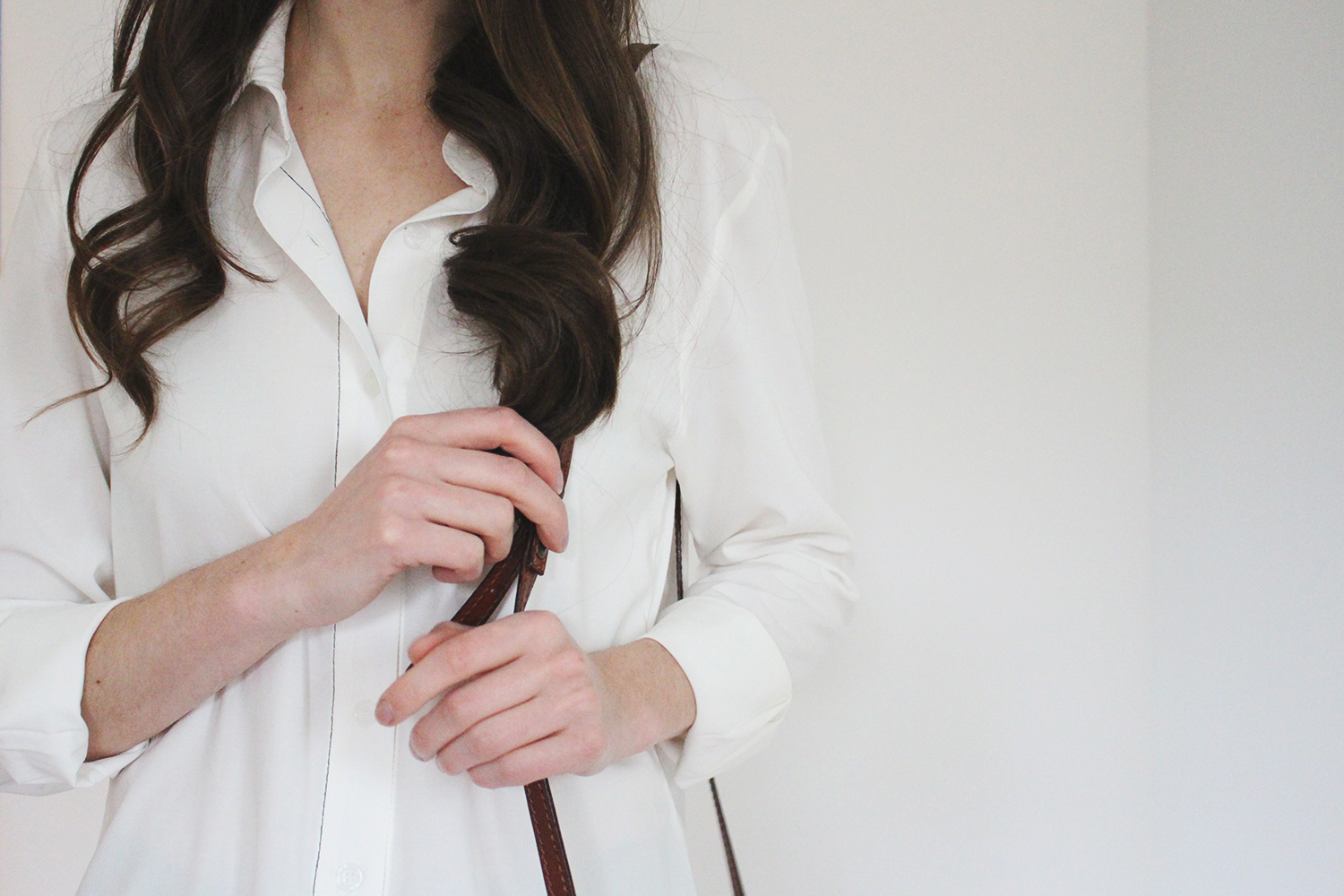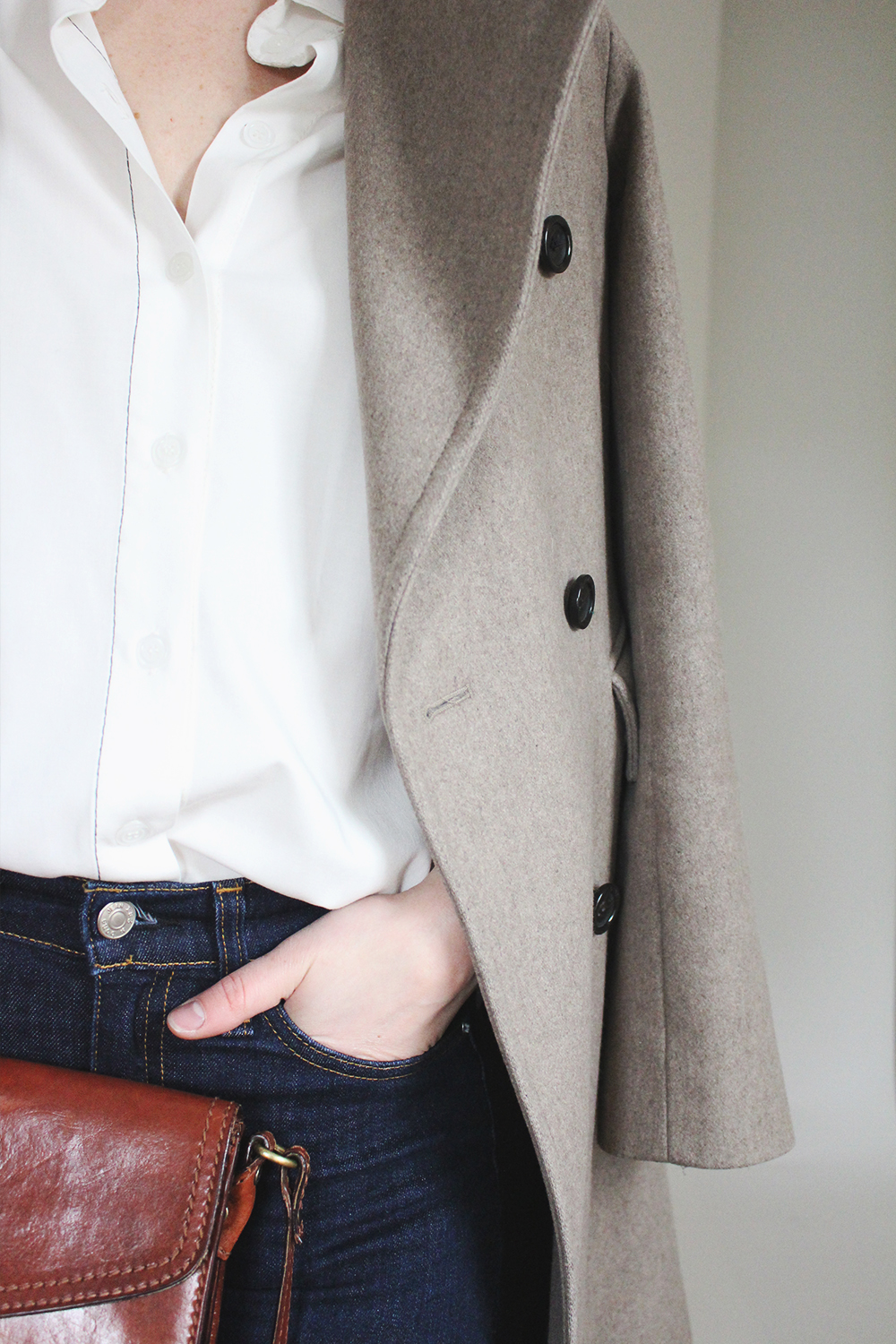 White Button Down c/o Gusta || Denim Rag & Bone || Coat old from Club Monaco || Purse Vintage || Glasses Oliver Peoples