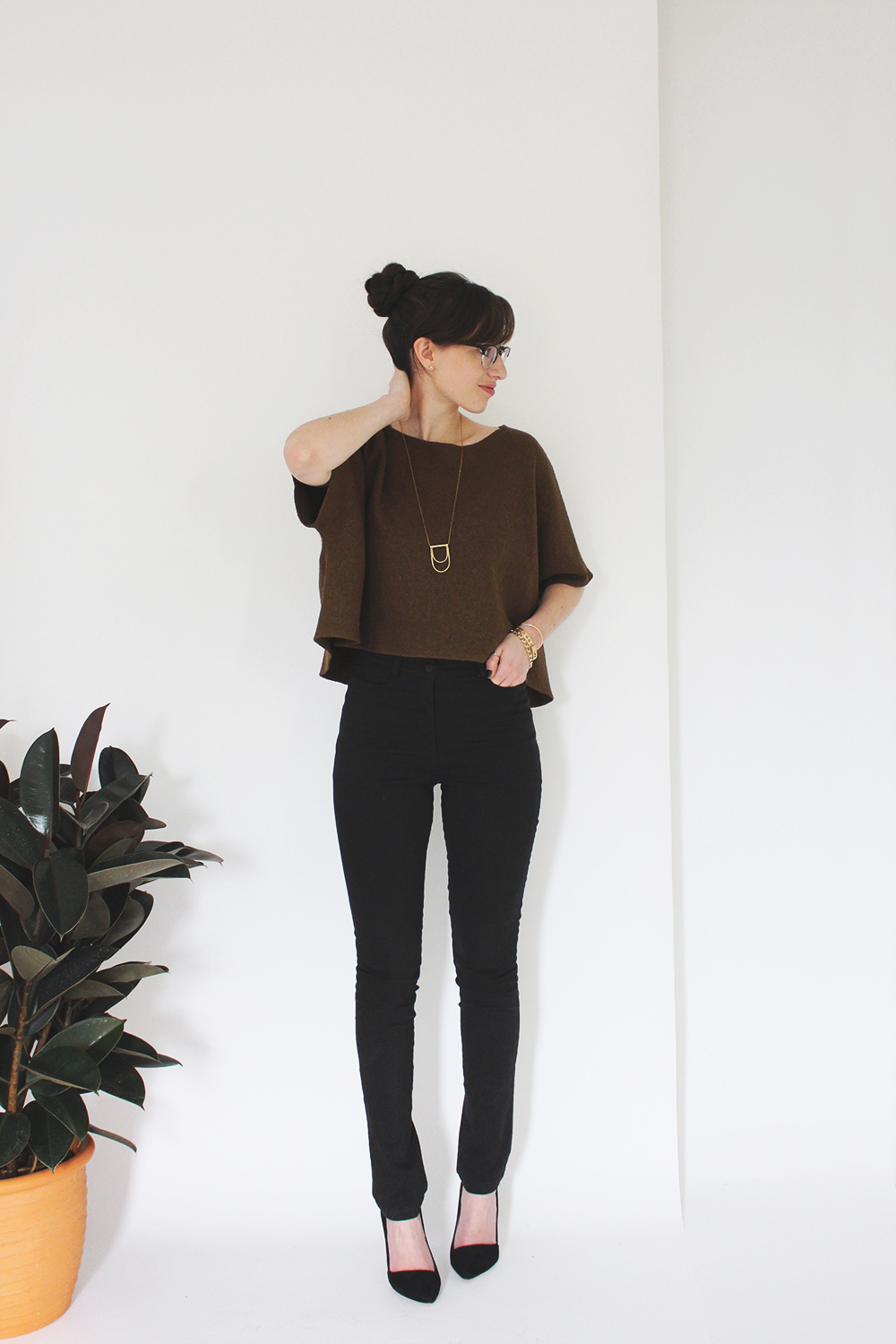 You guys we made it. Welcome to Friday! Aside from being the best day of the week, today I'm sharing the final look in my collaboration with the brand Gusta. It's a bittersweet feeling but I did manage to save my favourite look for last. So let's discuss, shall we?
The way I see it, a perfect pair of pants is a lot like love, as soon as you stop looking for them, you find them. I have sought, bought and returned many a pair of black high waisted skinnies, for a long list of reasons. Too high waisted, barely high waisted, too tight, too loose, too stretchy, no give, flashy hardware, bad details and the list goes on and on. But these found their way to my doorstep and it was love at first zip.
So what makes these so different from the rest, you ask? Well for starters, they hug the right places without getting clingy thanks to their magically soft but structured blend of cotton and Lycra. Next, the rounded back pockets do wonders for the derrière and deep front panel pockets are seriously slimming. And if I must go on (which I obviously shall) they have great subtle details like all black stitching and hardware. When they turned out to be a match made in sartorial heaven for my favourite cropped sweater I knew it was meant to be.
Since it's Friday and there's lots to do I'll wrap it up! I'd just like to conclude this post series with a HUGE thank you to Ayala the mastermind behind the Gusta brand. She put a lot of trust in me during this collaboration and had faith that I would do her wonderful work justice. It was an absolute pleasure to style her pieces and every one is a closet gem. If you haven't yet, I highly recommend taking a look at her shop (here) and consider supporting her small business next time you're on the hunt for great basics.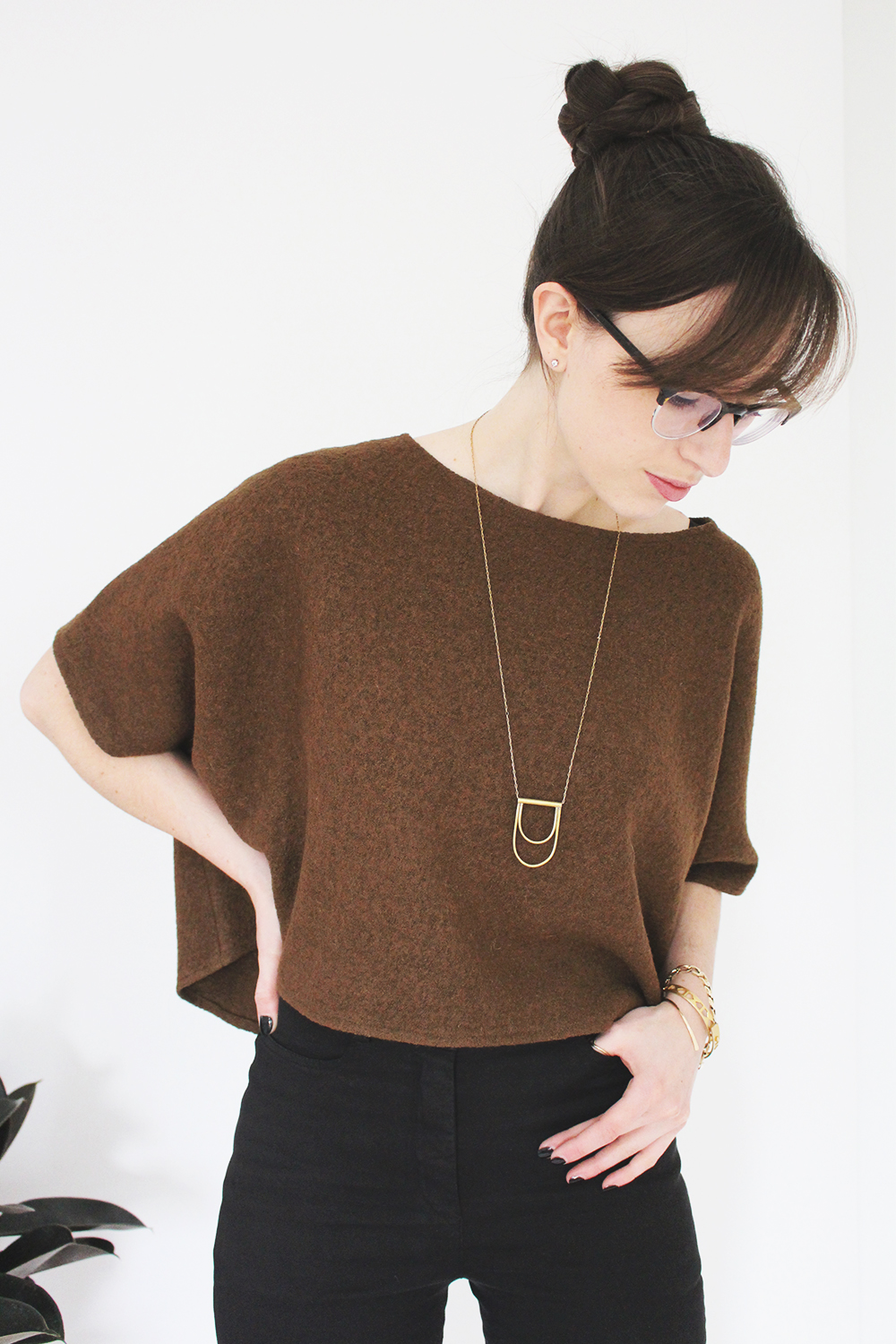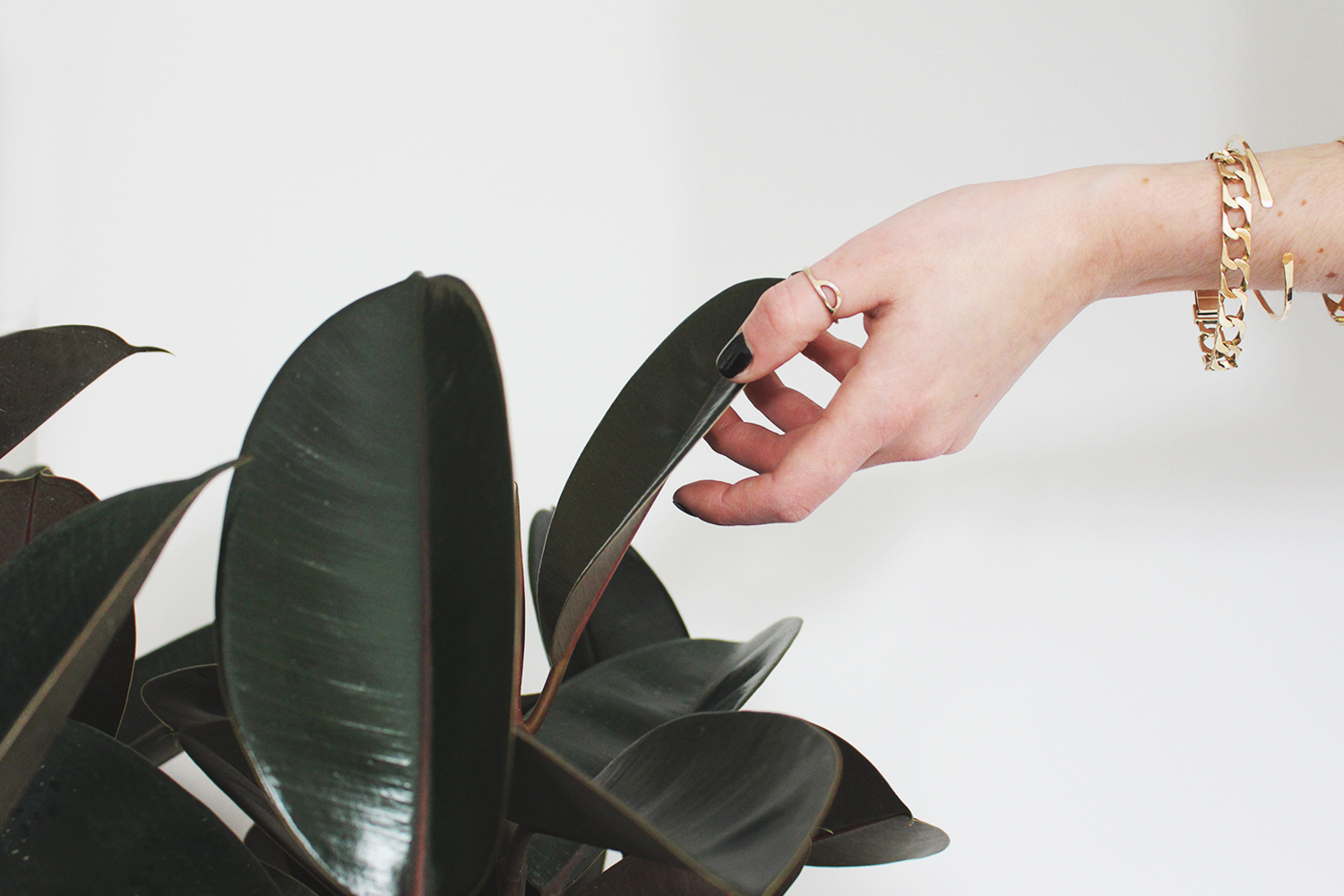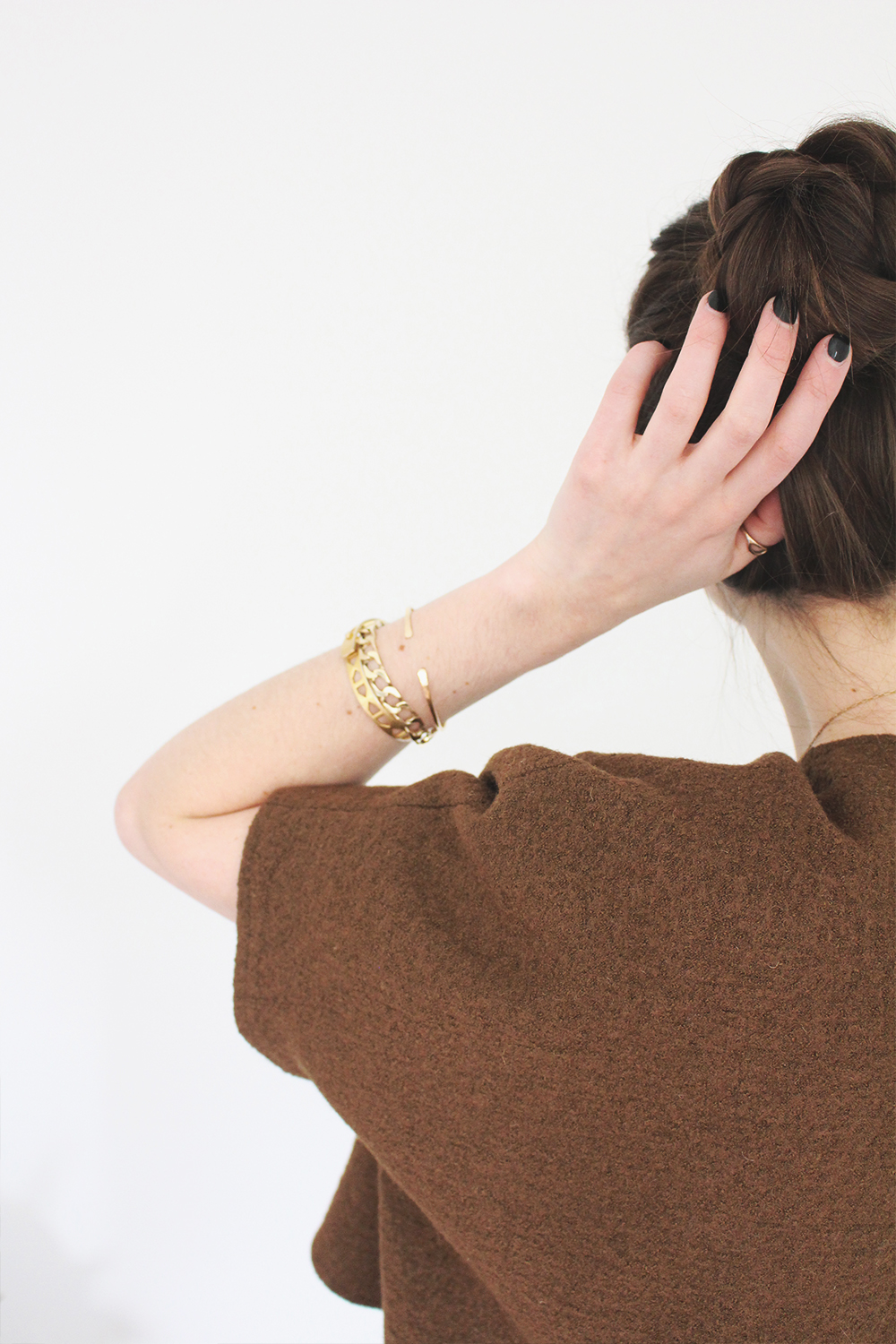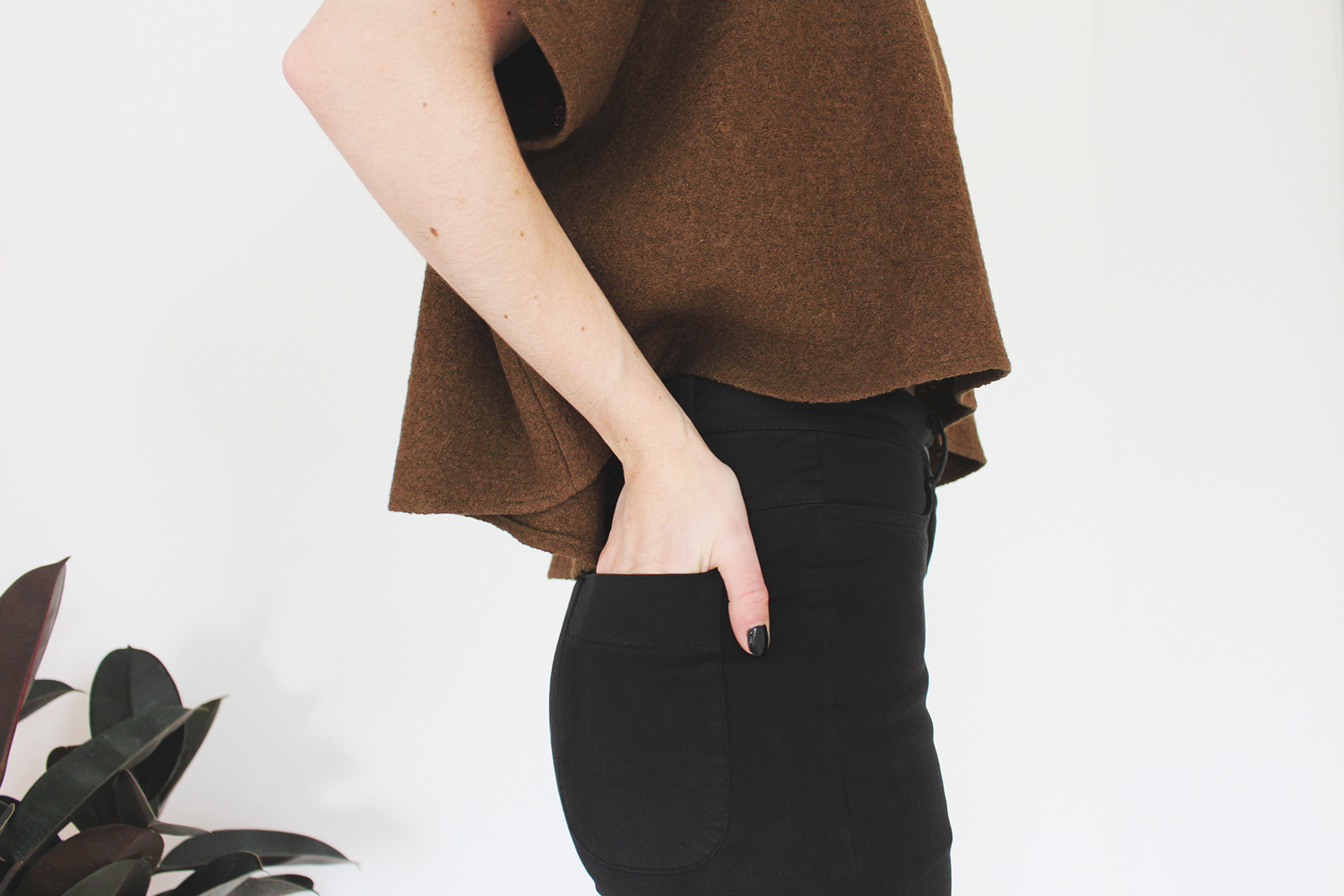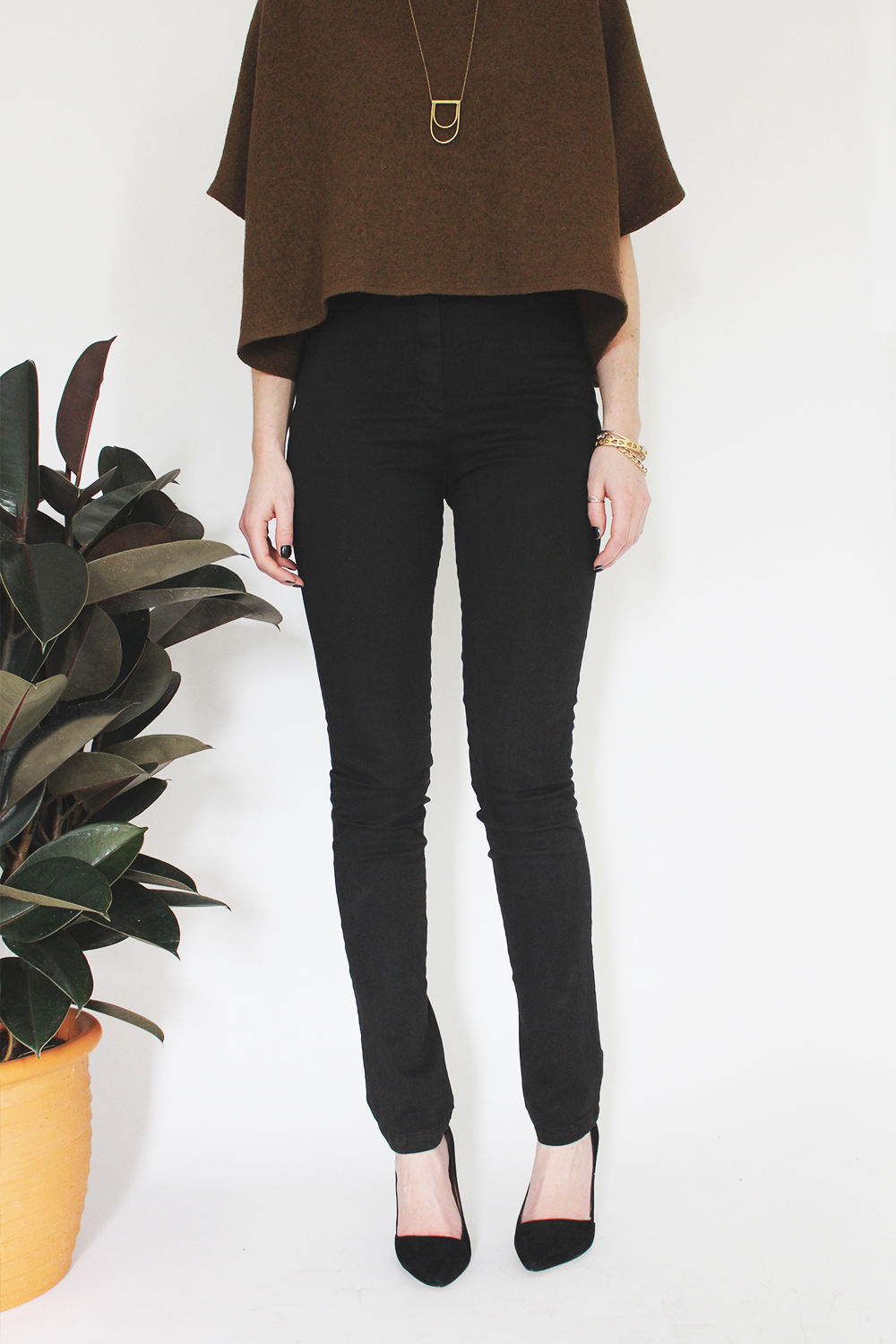 Top Elizabeth Suzann || Pants c/o Gusta || Shoes Madewell || Necklace Another Feather || Glasses Warby Parker || Ring Acre Goods || Bracelets (cutout) Madewell, (thin) Laite and (chain) vintage