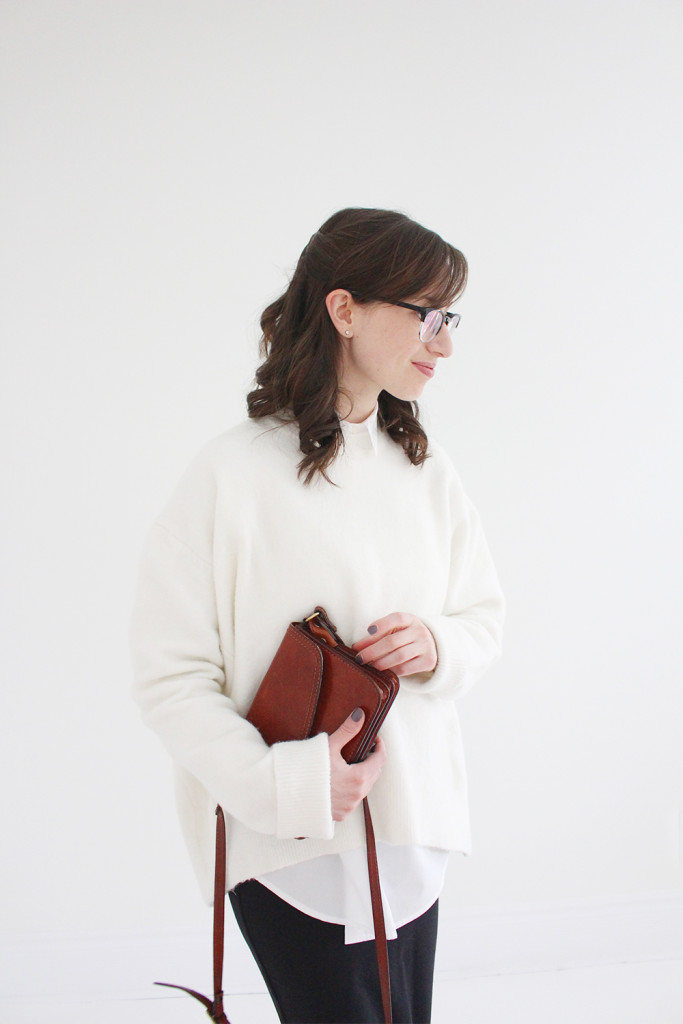 You guys, I just need to put this out there. I'M SO FREAKING OVER WINTER! I tried to keep my composure for as long as possible but I'm past the point of no return. I. NEED. SPRING! Anyway, I just had to get that out of my system. Now onto the post!
After wearing skinny jeans pretty much all year so far I thought I'd better switch it up and throw a skirt in the mix. I let go of a lot of skirts in a closet purge last fall but this one hung on. It was a keeper for a few reasons, most of all it's versatility and fit. It goes with everything, has a high waist and hits just above the knee for a chic pencil shape without being constricting. It's also made of this amazing fabric that's super stretchy but holds it's shape. I decided to pair it with a favourite shirt/sweater combo for a look that's great for work or a low-key dinner and just about anything in between.
I once read a quote by Angeline Jolie that went something like, 'I only wear black and white. That way I know everything in my closet will match.' At the time I thought that was boring, especially for someone with untold wardrobe possibilities. But the further I embark on this closet mission the more I see the practicality of a lean colour palette. It's ridiculously convenient to grab any top and any bottoms knowing they'll make a decent outfit. Angie, you genius!
Well friends, that disjointed nonsense is about the best I could come up with at the moment so I'll wish you a happy humpday! Even if winter won't end we know the week will!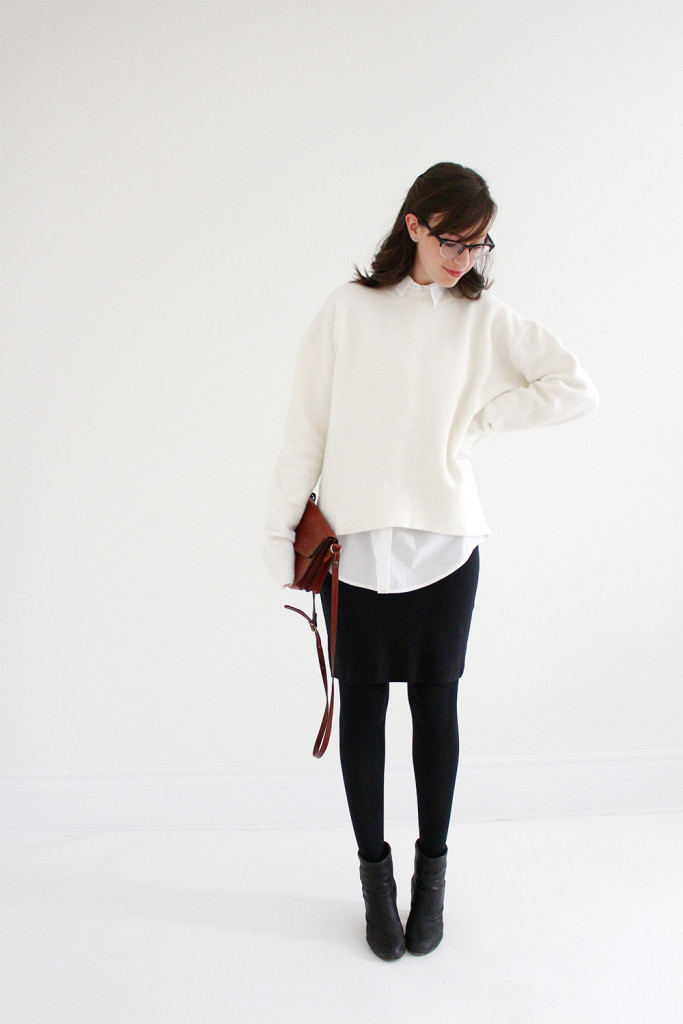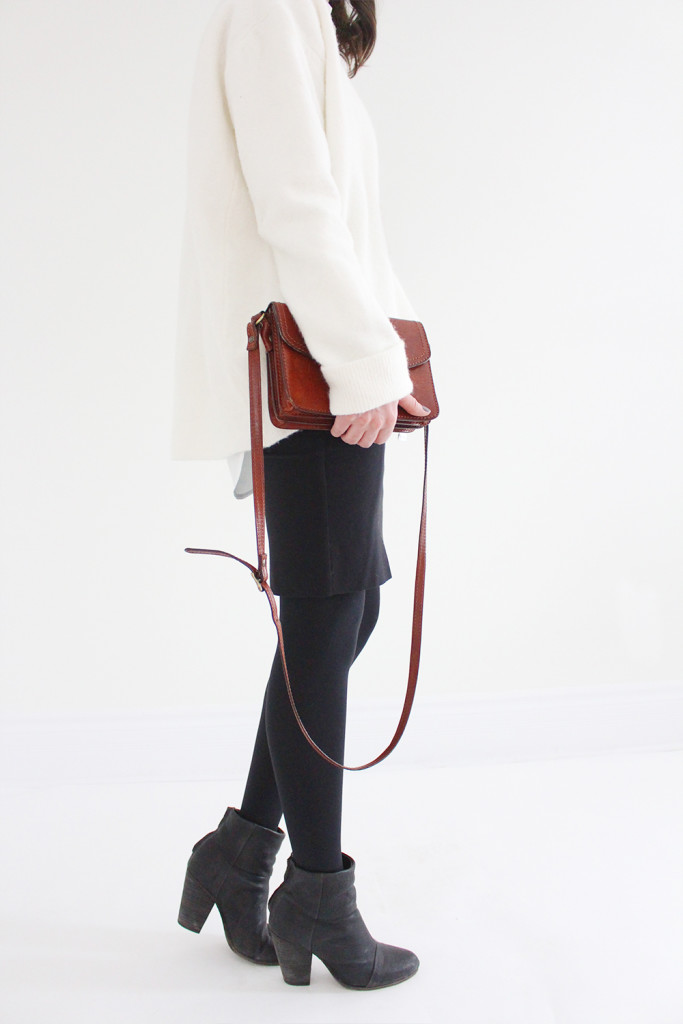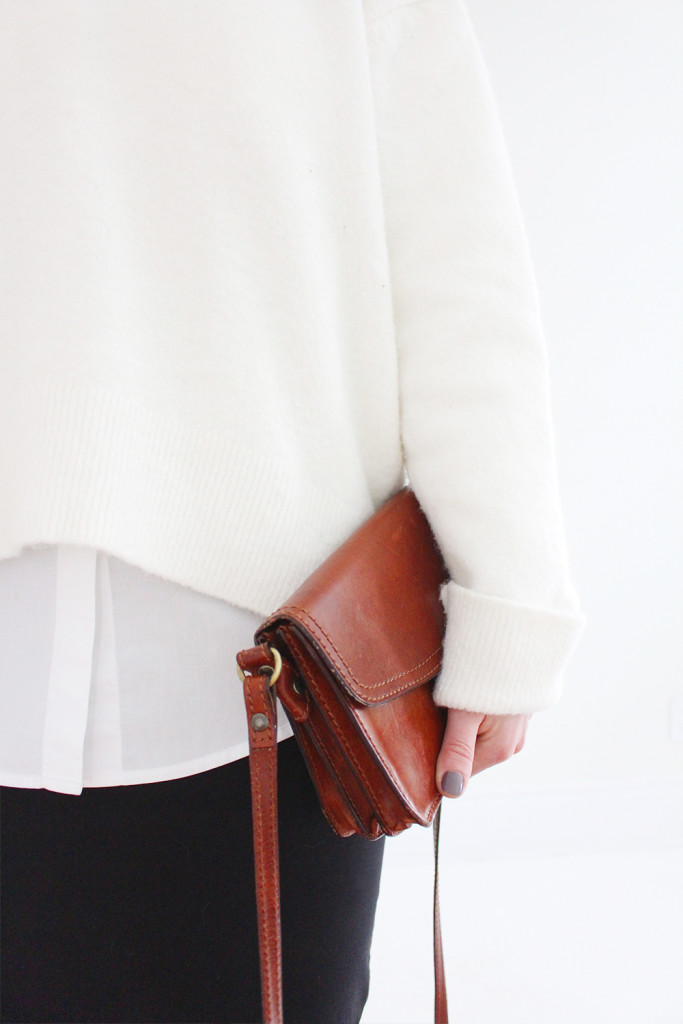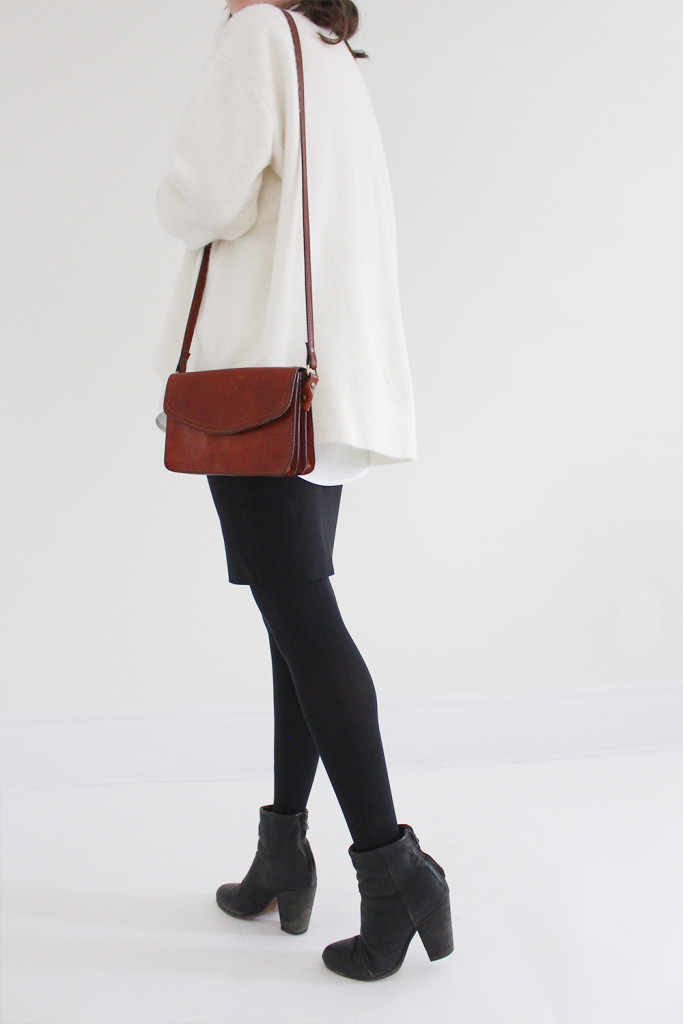 Sweater Zara (similar, similar, similar) || Button Down Madewell (Size XS) || Pencil Skirt Revolve on sale (size S) || Tights Uniqlo || Boots Rag & Bone (Size 7 TTS) || Bag Millay Vintage || Glasses Warby Parker || Nails Essie Merino Cool
For size reference I'm 5'7" and 120 lbs