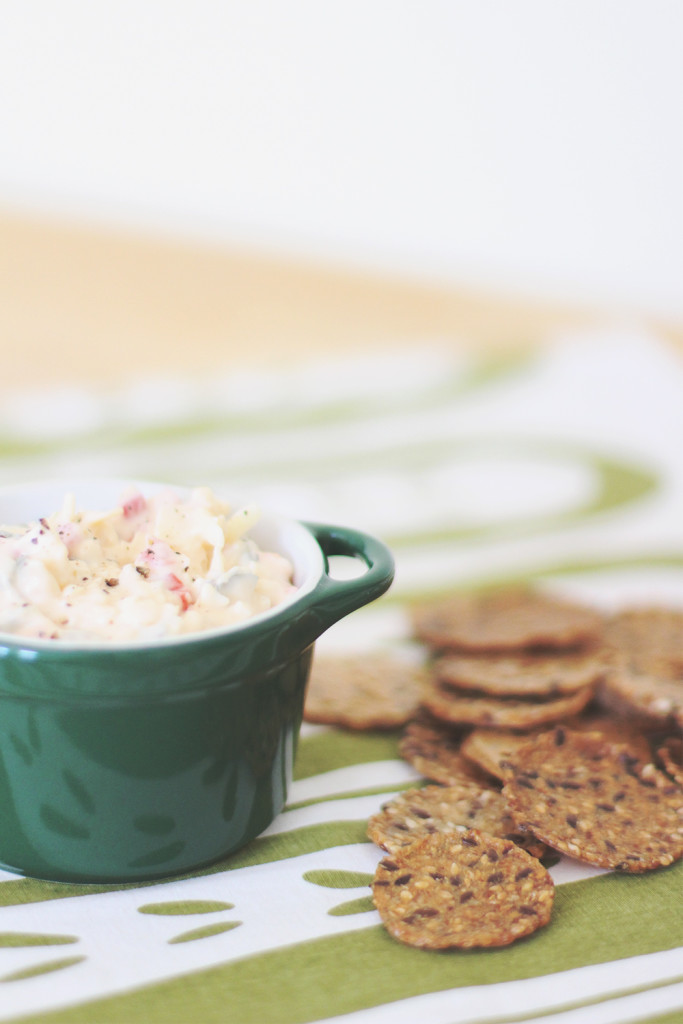 I'll admit occasionally I have a tendency to exaggerate things but in this instance I'm even being modest when I say this is the BEST DIP EVER. Salty, sweet, cheesy, tangy, spicy, crunchy and fresh are all critical words to use when describing this compendium of flavour. Last weekend we celebrated my fella Dave's birthday and I decided to make this dip and sure enough, before I even had time to survey the party, it was gone. Not just sort of gone, bowl licked clean gone. Though I'd like to, I can't take credit for this genius since it's from my favourite cookbook The Kinfolk Table. If you buy only one cook book this year be sure to make it that one.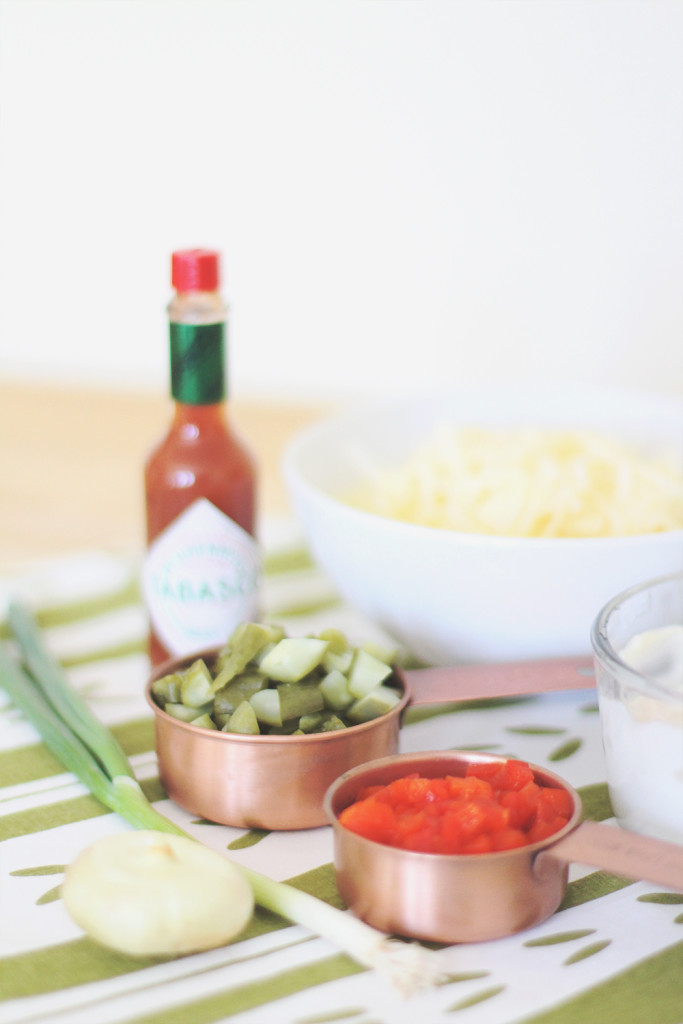 Second only to the flavour, my favourite part about this recipe is how easy it is to make.
Start by assembling your ingredients (makes approx. 2 cups):
1 lb (455 g) sharp cheddar cheese, coarsely grated
1 cup (140 g) drained Peppadew peppers, finely chopped
1/2 cup (115 g) chopped garlic dill pickles, plus pickle juice to taste
1/3 cup (75 g) mayonnaise (keep it handy as needed)
 1/2 small shallot, finely chopped
2 tbsp crème fraîche or sour cream
1 scallion, finely chopped
1 jalapeño pepper, seeds removed and finely chopped (my addition, not pictured)
freshly ground salt and pepper
Tabasco sauce
Crackers for serving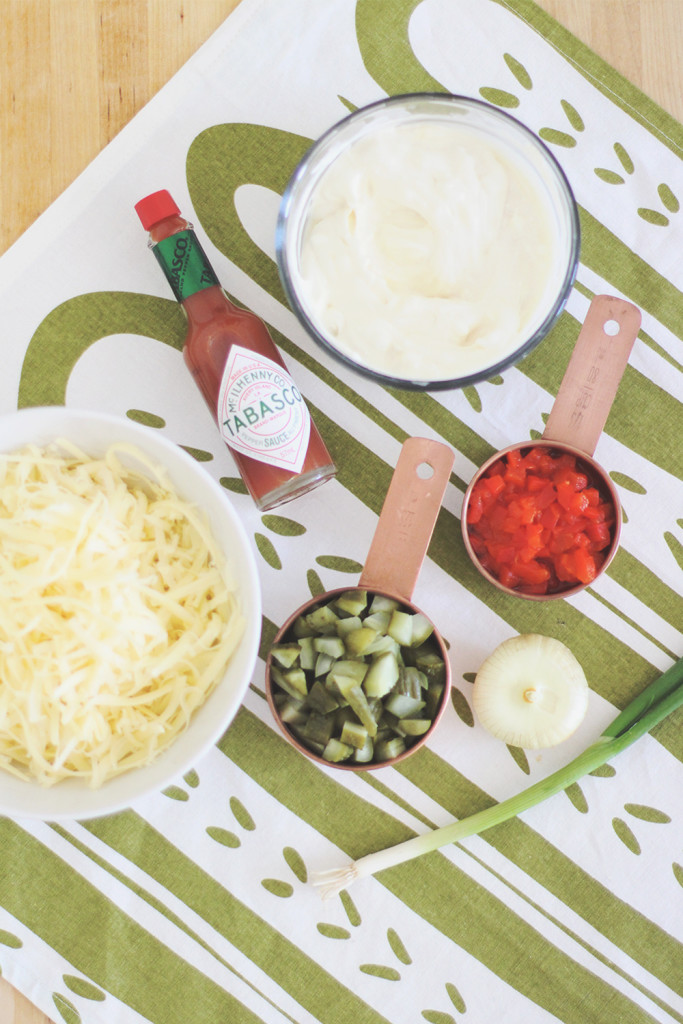 Combine cheese, peppers, pickles, shallot, scallion, sour cream, mayonnaise, salt and pepper (a few pinches to start) in a medium bowl and mix with a fork until well combined adding more mayonnaise, 1 tbsp at a time, as needed. The mixture should be thick but easily spreadable. Season with a bit more salt and pepper, a generous amount of Tabasco and a splash of pickle juice. Taste and adjust to your liking. Refrigerate in an air tight container (up to 1 week). Bring to room temp prior to serving and accompany with crackers or crostini. It's a great app for any occasion, just don't be surprised if you look away for a second and then find it gone!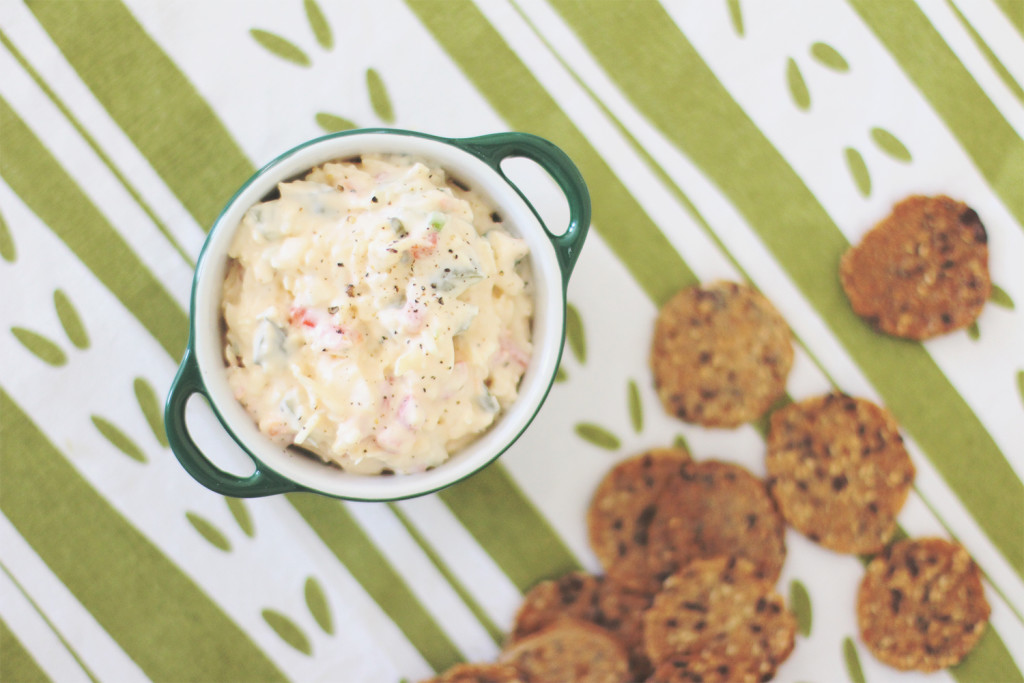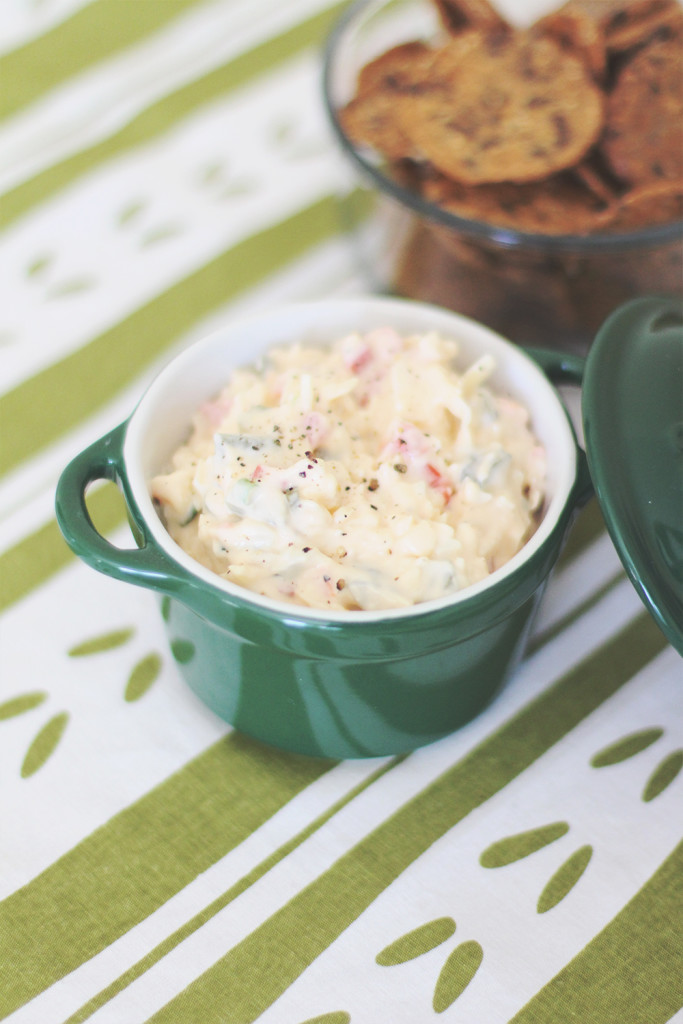 Le Creuset mini cocette | West Elm copper measuring cups (similar) | Lint and Honey – Pickle Tea Towel  – Be sure to use the code 'STYLEBEE' for 15% off your order!
Save the Bees! In support of a cause close my own heart, Lint + Honey will be donating $1 from the proceeds of all 'Bee' related goods in her shop (like this great print and these awesome pillows) to a Save the Bees fund.