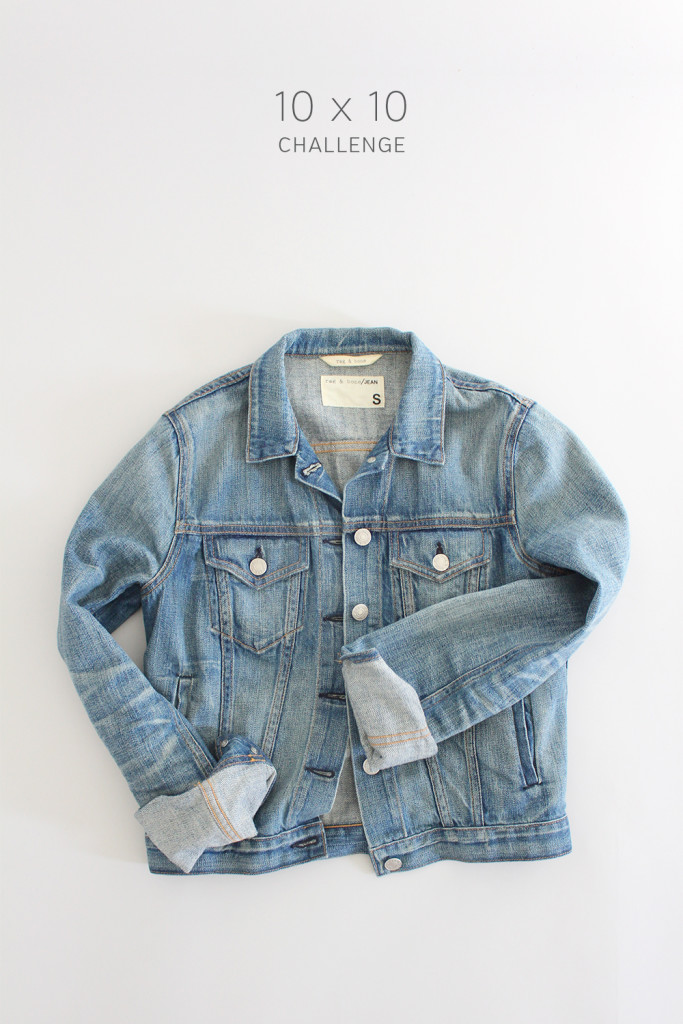 Today I'm trying something new on the blog, which I'm calling the 10 x 10 Challenge. As you might already know I'm taking the month of April off from shopping, read a bit more about that here. So I thought it was the perfect time to shop my existing closet and reinvest in some of my favourite spring staples. I've been intrigued by the idea of a capsule wardrobe for a while now (thanks to the blog Un-Fancy) but I haven't been ready to fully commit. I decided to do a sort of test run with a mini capsule closet using 10 of my favourite spring pieces to create 10 different looks. I'll be sharing each look as I work my way through different outfits for different occasions such as work, weekends, dinner dates and down time. I'm really excited to see what I can come up with and hope this exercise will reaffirm my ongoing mission to choose well and buy less.
I tried not to over think it too much and simply started by pulling the following items from my closet:
4 tops
2 bottoms
2 jackets
2 pairs of shoes
I stuck to a neutral palette so that everything is interchangeable and chose items that I wear often and work well together. I'll be adding accessories like jewelry and bags but otherwise the next 10 outfits on the blog will feature a combination of these 10 items exclusively.
---
CAPSULE CLOSET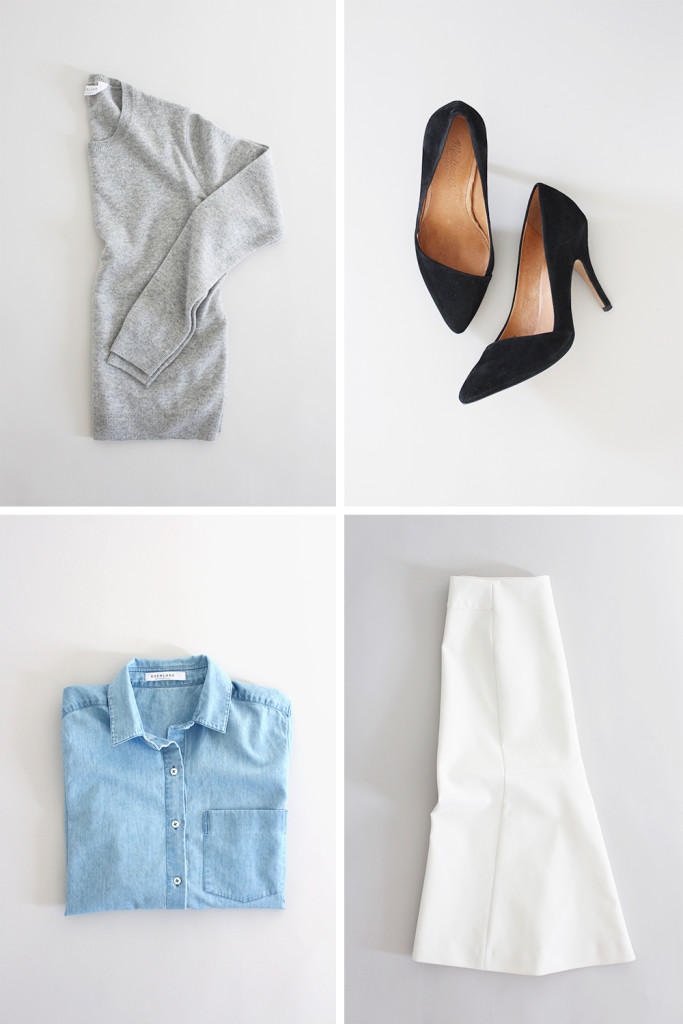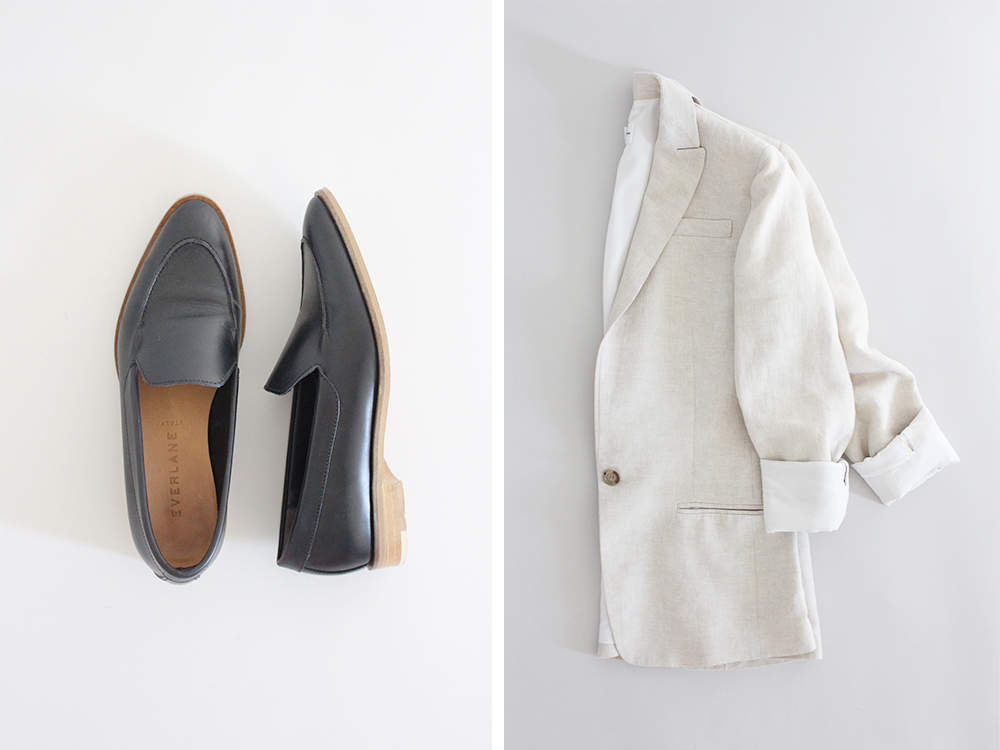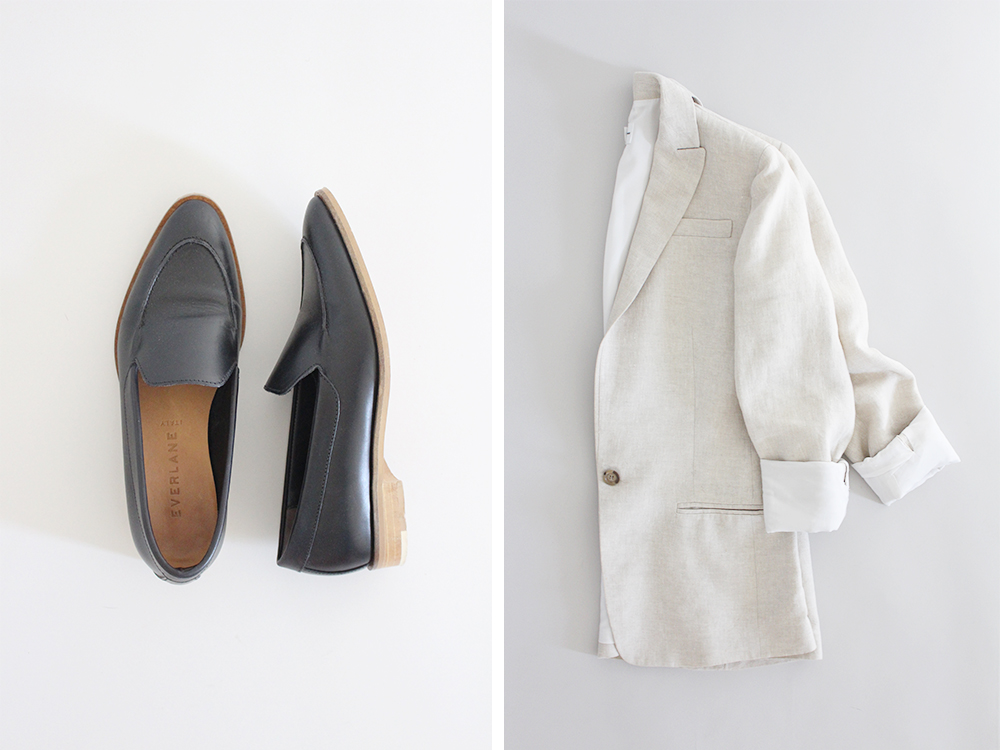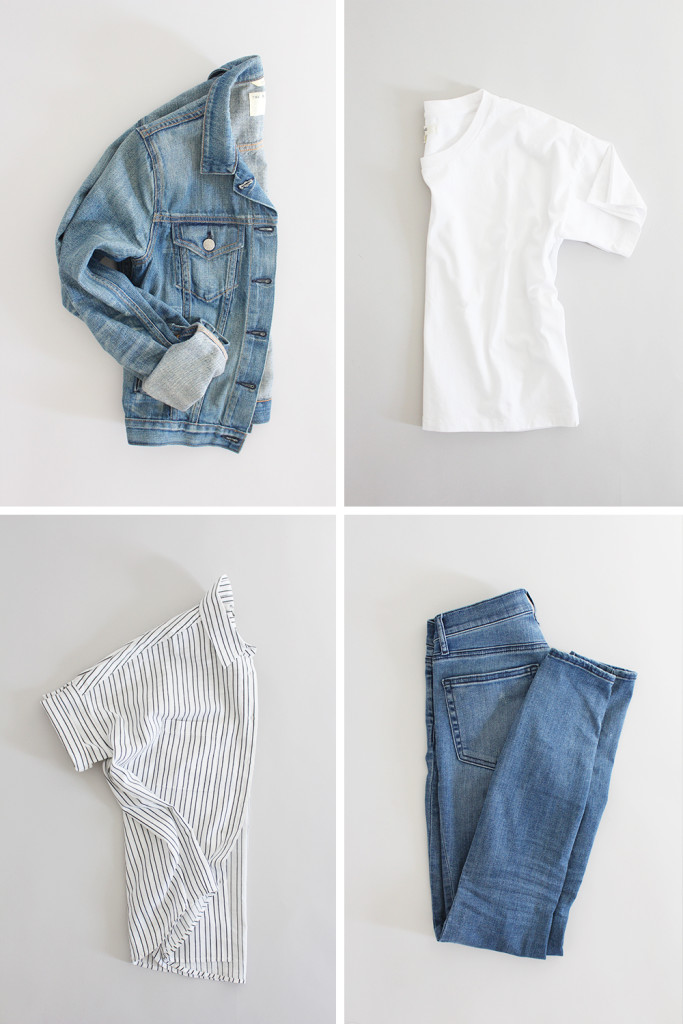 I'm sure some looks will be more successful than others but I hope to surprise myself with how much versatility I can draw from a very limited selection of items. And just maybe, this little experiment will inspire a few of you to partake in your own 10 x 10 challenge!
---
SHOP THE CAPSULE
TOPS
Everlane Grey Crew Neck (cotton version) || Everlane Chambray Shirt (short sleeve version) || Madwell Crop Tee || Madewell Courier Shirt
BOTTOMS
GAP Skinnies (see the original review here) || Madewell Skirt (similar)
JACKETS
Rag & Bone Denim Jacket || Club Monaco Linen Blazer (similar from J.Crew)
SHOES