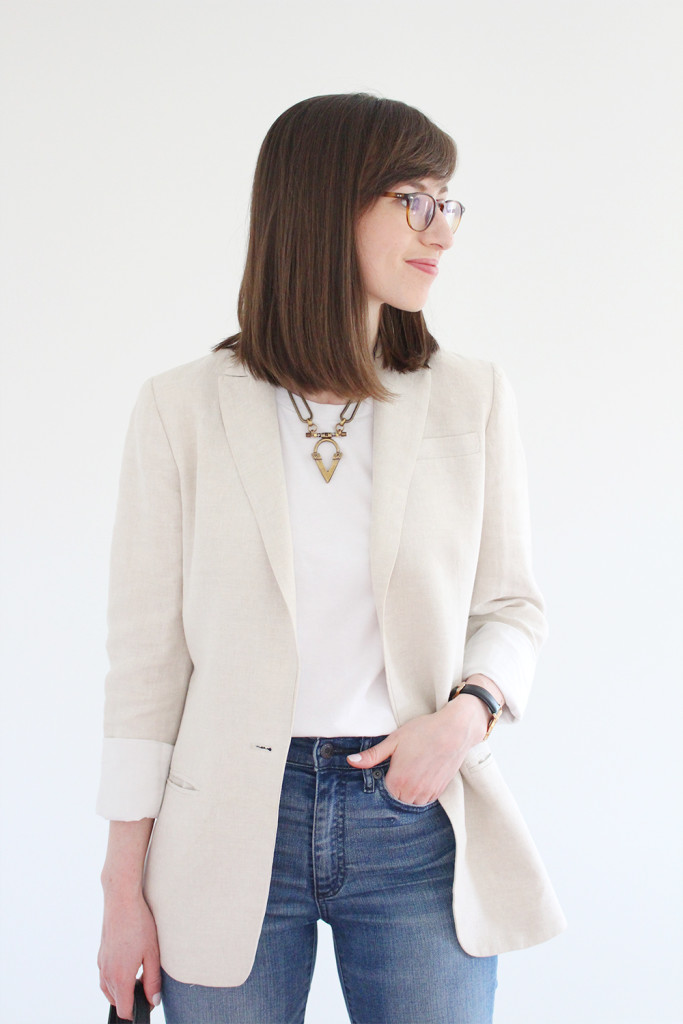 Just when you think I've bombarded the internet with my face enough for the week…BAM! The 3rd look from my capsule closet goes live!
But seriously, this look is pretty much limitless. It's great for work if you're in a more casual office setting, it's also great for post workday dinners and just begging for a little weekend adventure. It also happens to be one of my go-to silhouettes from the Closet Mission exercise on Shape & Fit so I know it'll be in heavy rotation this spring.
This oversized, linen blazer has been one of my favourite closet items for years now. My Mum convinced me to get it on a shopping excursion when I was just out of school and while it was a bit pricey for me then, it was more than worth it. She said it reminded her of one she'd had for decades and obviously she was onto something because I've been a huge blazer convert ever since (see the other ones here and here). I think it must have something to do with the boost of confidence I feel whenever I wear one.
This look transitions so easily into my favourite post work activity, which is Netflixing on the couch with my little pooch and the fella. Ditch the heels and blazer, cue the Thai takeout, crack a cold beer and I'm in heaven!
Now I promise to give you and the internet a break from my mug, but not for looooong! haha Happy Friday friends!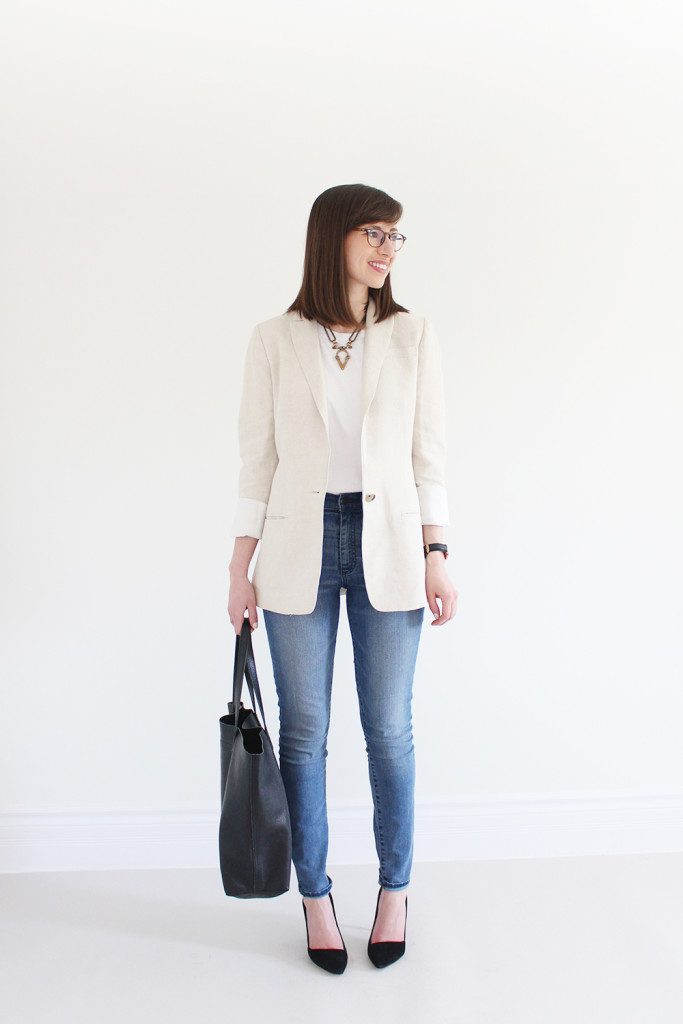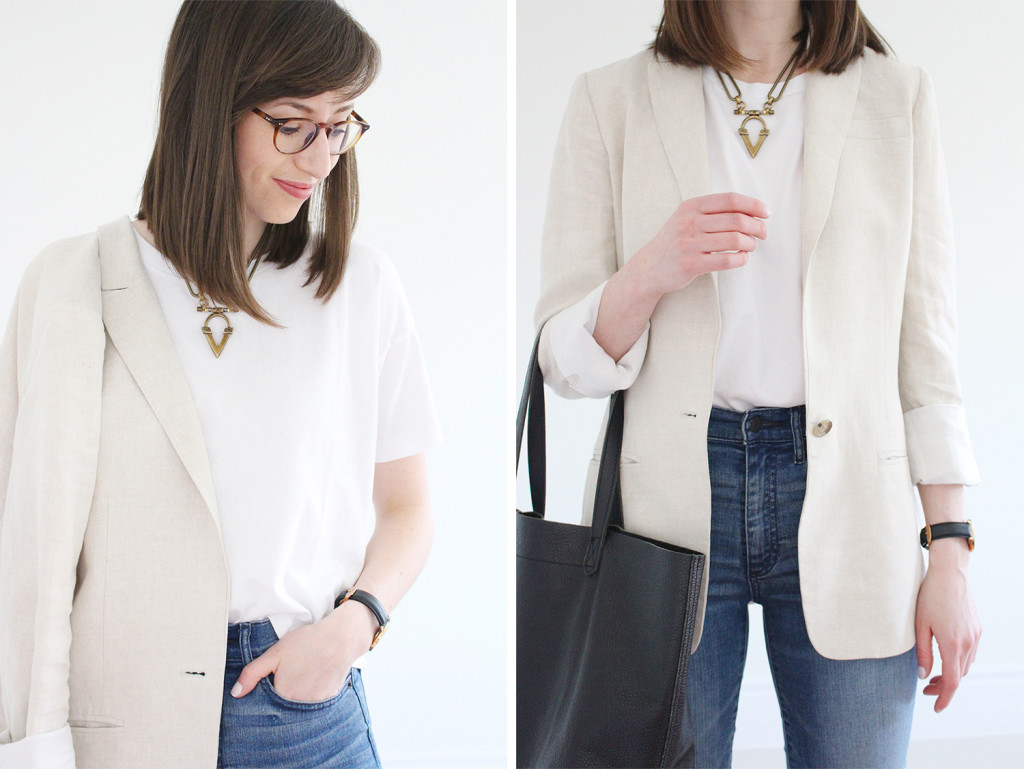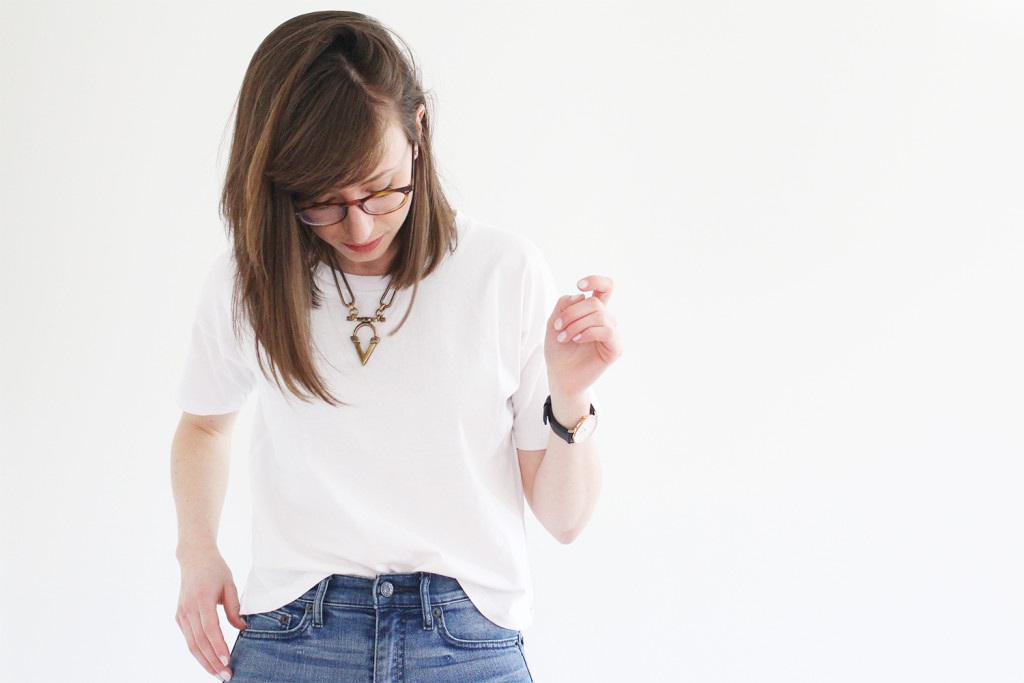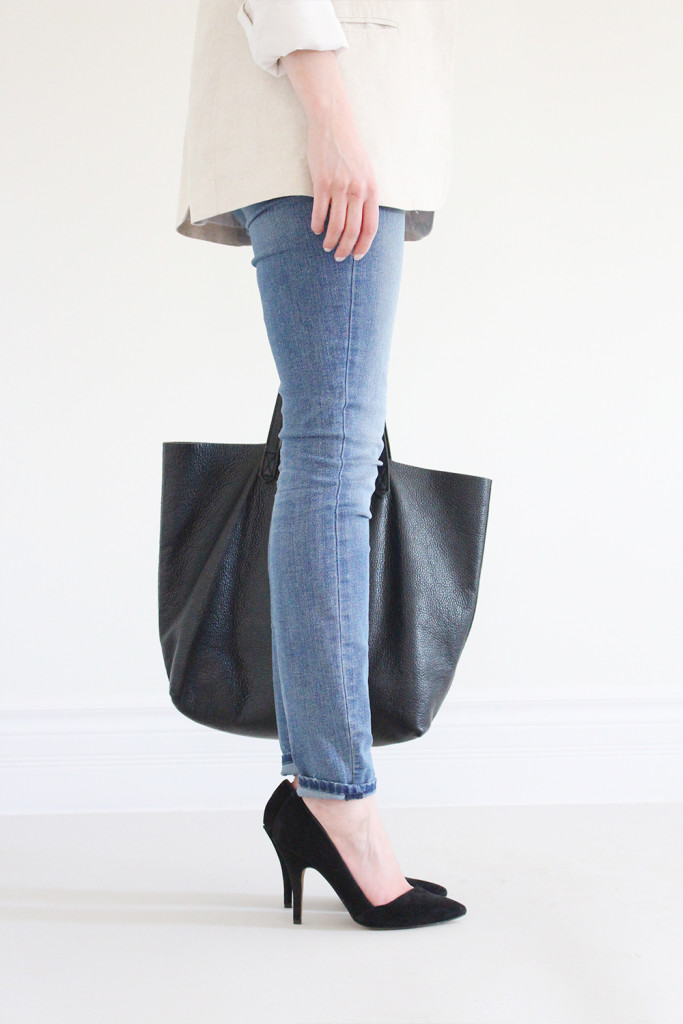 ---
Blazer (similar / size 2) || Shirt (XS) || Denim (26 Reg) || Shoes (TTS 7) || Specs Oliver People's || Tote (short) Cuyana || Watch || Necklace