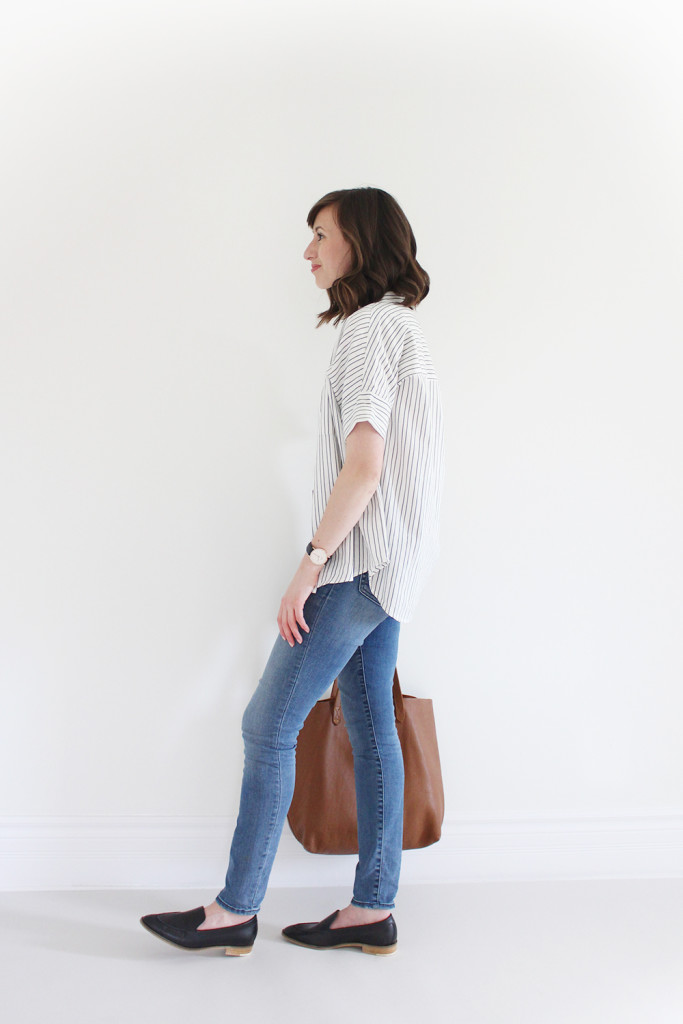 Holy moly! I'm already 1/2 way through the 10 x 10 challenge! So far it's been really well received (thank you!) and so much fun to do. It's forcing me to be a lot more creative with how I put looks together and to draw out the maximum versatility of each item in my mini capsule closet. This outfit isn't too different from Look 1 and yet it has a more relaxed, weekend sort of vibe that makes it feel much different on. Softer hair, brown accessories and wearing this button down open over a basic tee really makes all the difference. Dare I proclaim this the ultimate errand day outfit? I think I shall!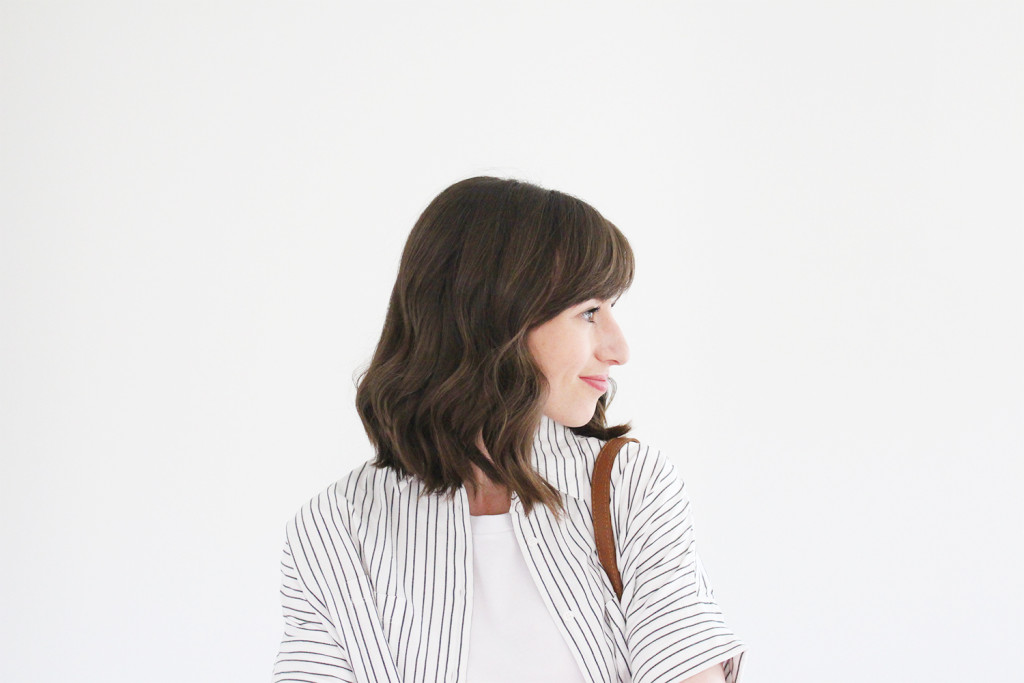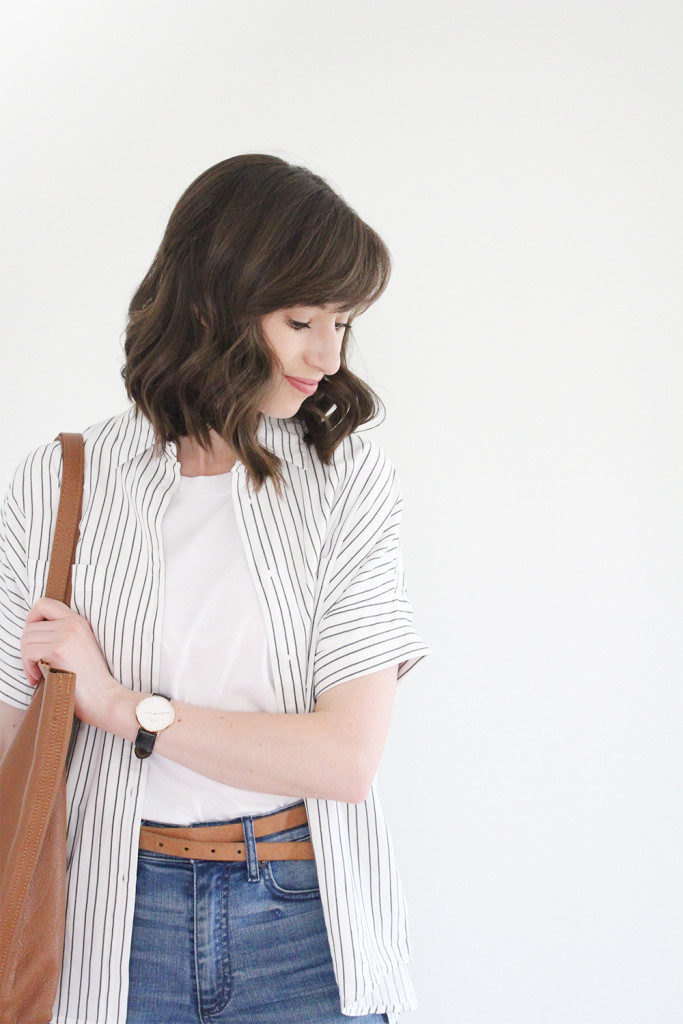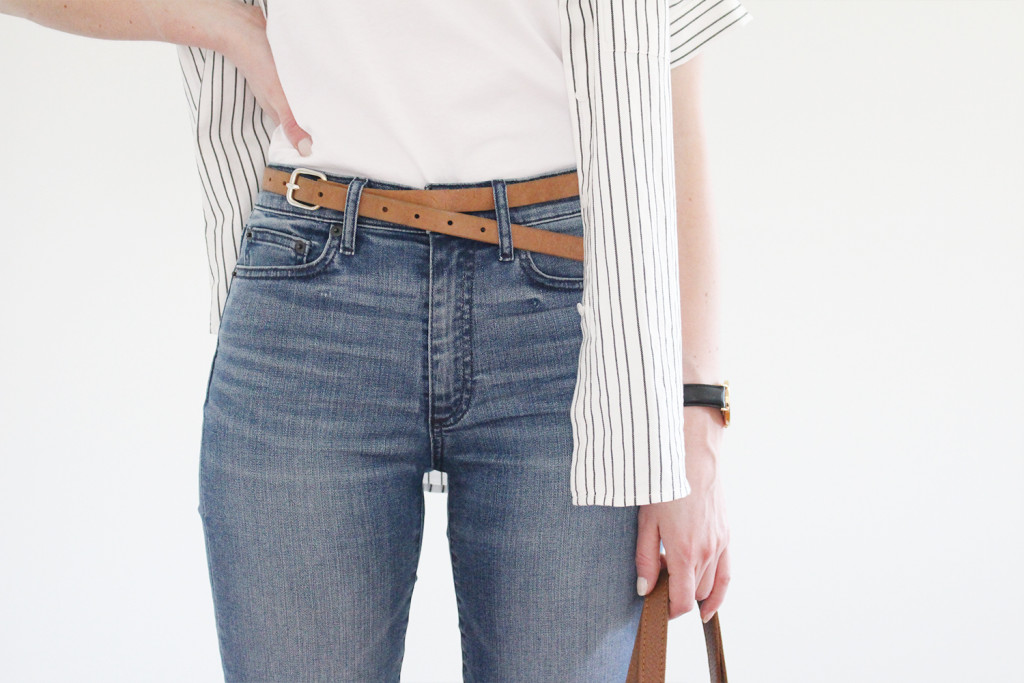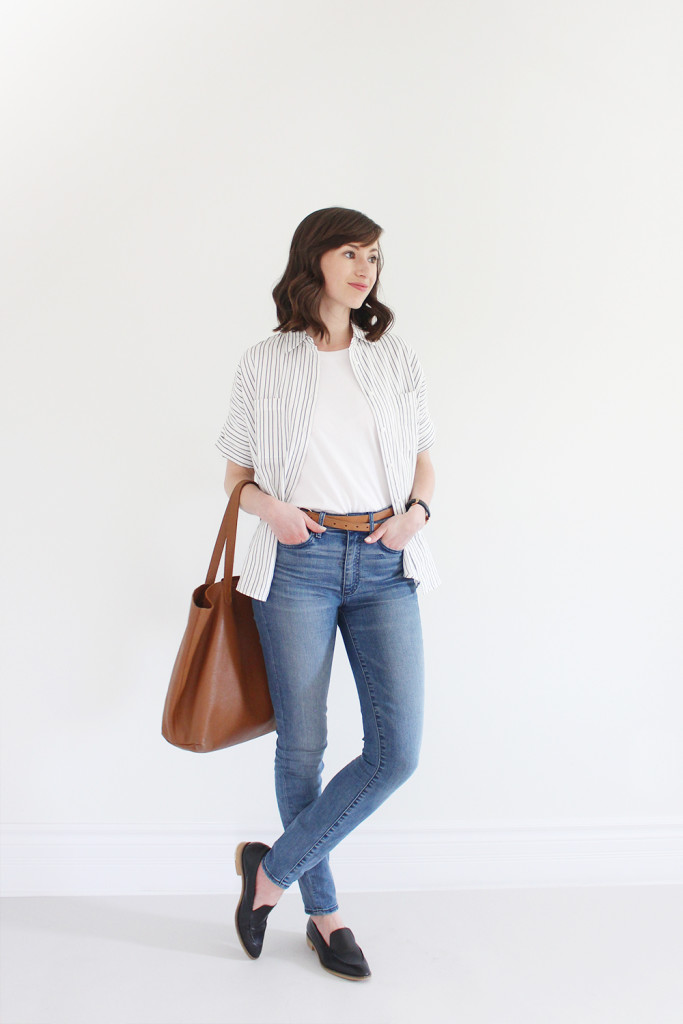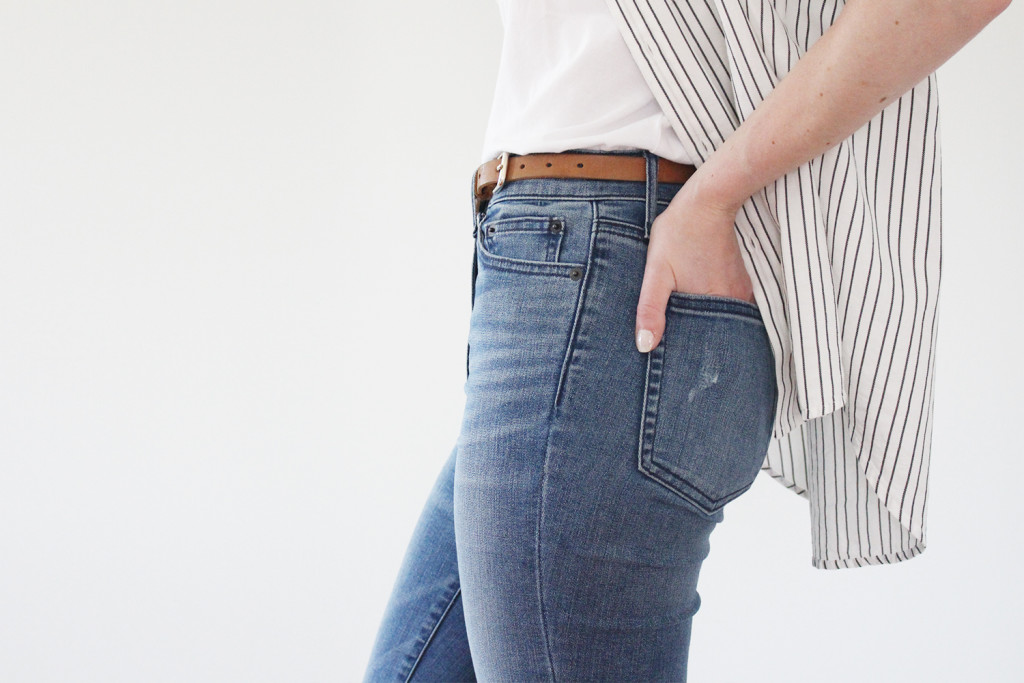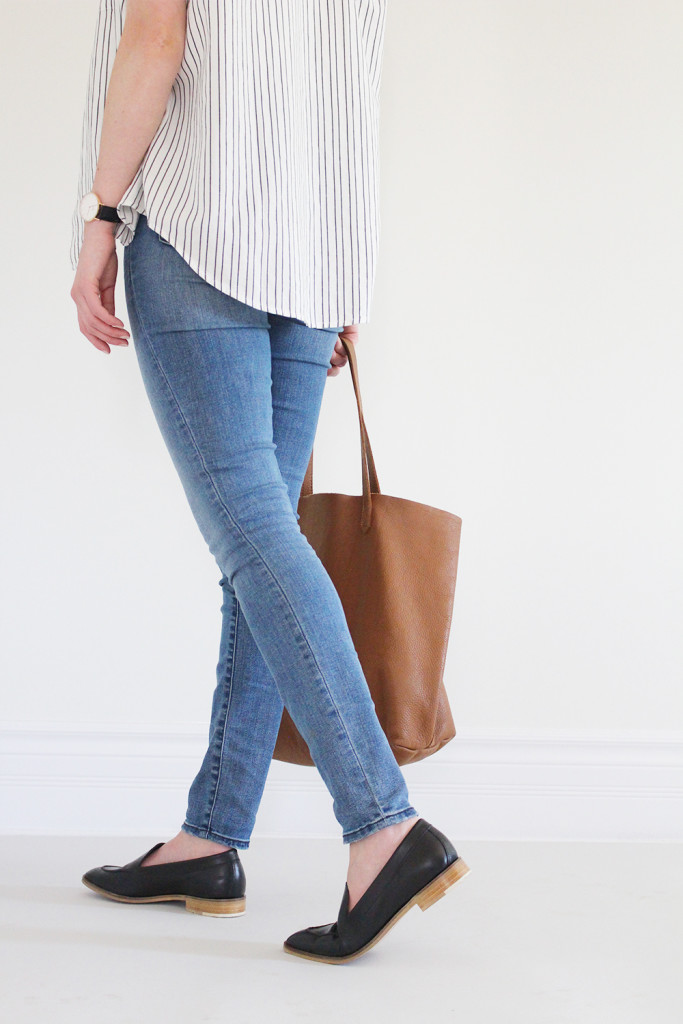 If there's one item in my closet that I get asked about most, it's these loafers from Everlane. I thought this would be a good opportunity to answer the most frequently asked questions in case you happen to be in the market for the best loafers ever.
1. Do they fit true to size?
Yes in length, but they're narrow in width. I have a narrow foot and relatively high arch so the slimmer fit is ideal. That said, even though they fit me great out of the box they've loosened up in all the right areas and now they fit like a glove. For reference, they fit similar in length but narrower than Madewell flats and Vans slip ons, both of which I have in a size 7.
2. Do they hurt to break in?
For me, not at all. I wore them for the first time on a long walk and had no blisters or issues. That said, I've read some reviews that are contradictory to my experience. Maybe keep a band-aid handy for your heel.
3. How is the quality?
I've paid more than double for other leather flats and they paled in comparison to these. The design is very well thought out, the leather sole is doubled up, so it's super durable and possibly even replaceable and the leather is soft but still structured. For me though, the best feature is the heel. It's very sturdy (lined with softer leather so it's not hard on the foot) and it really feels like it can handle a lot of slipping on and off. Nothing worse than slips on where the heal goes soft and gives under your foot whenever you go to put it on.
4. Are they slippery?
In the past I've had to add grippers to leather soles to avoid wiping out on smooth floors but these have been fine. The rubber lined heel really helps but I'd recommend wearing them outdoors on a sidewalk or rough surface for a bit before you saunter onto a smooth marble floor somewhere.
5. Worth the wait?
Right now they are fully stocked but I waited many months for my black pair. This gave me lots of time to save up and they arrived very quickly after I ordered. All in all a great shoe and addition to my closet.
Hope that helps but feel free to ask any other questions you might have! 
---
Shirt (XS) || Tee (XS) || Denim (26 Reg) || Shoes (TTS 7) || Tote (Short) || Watch