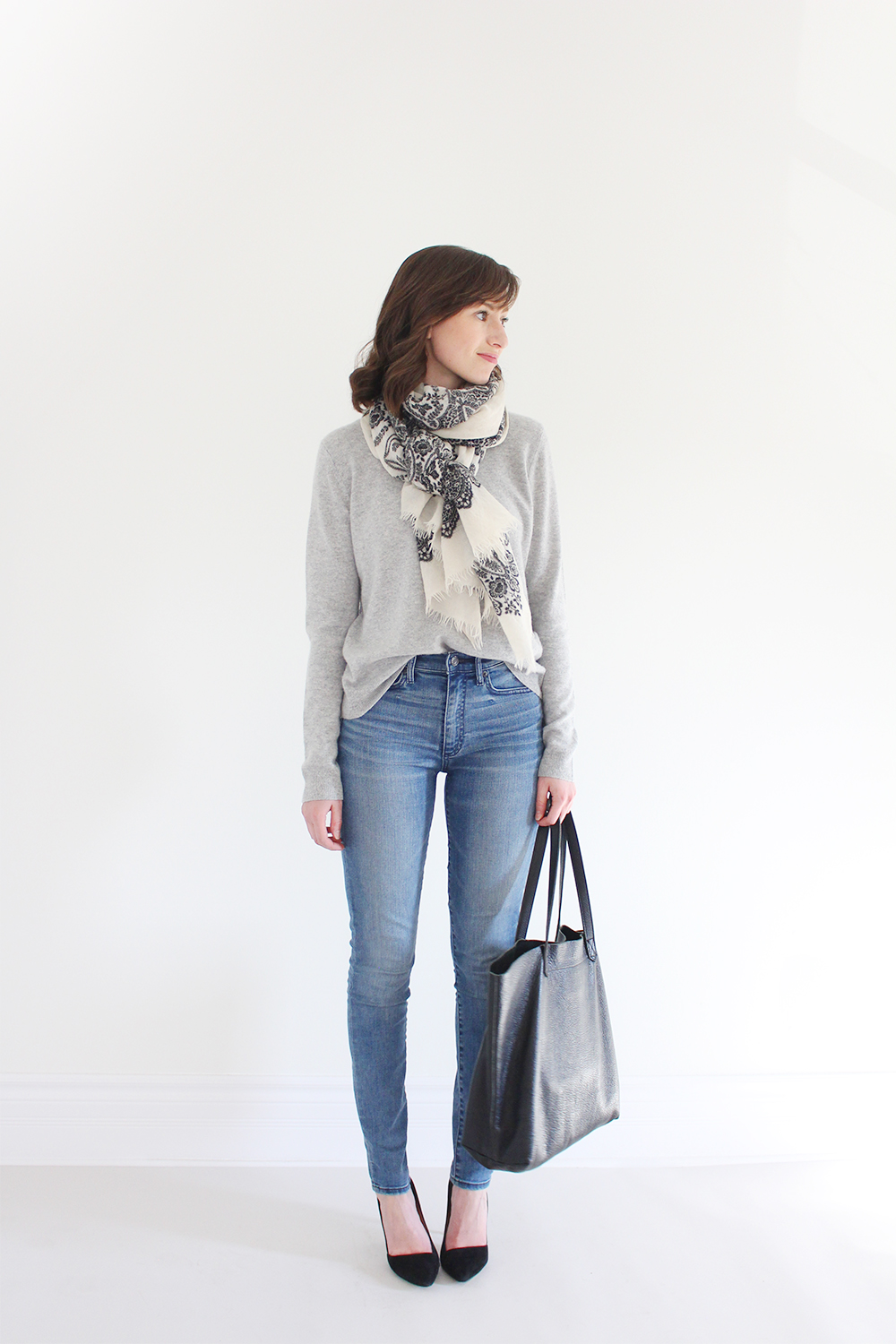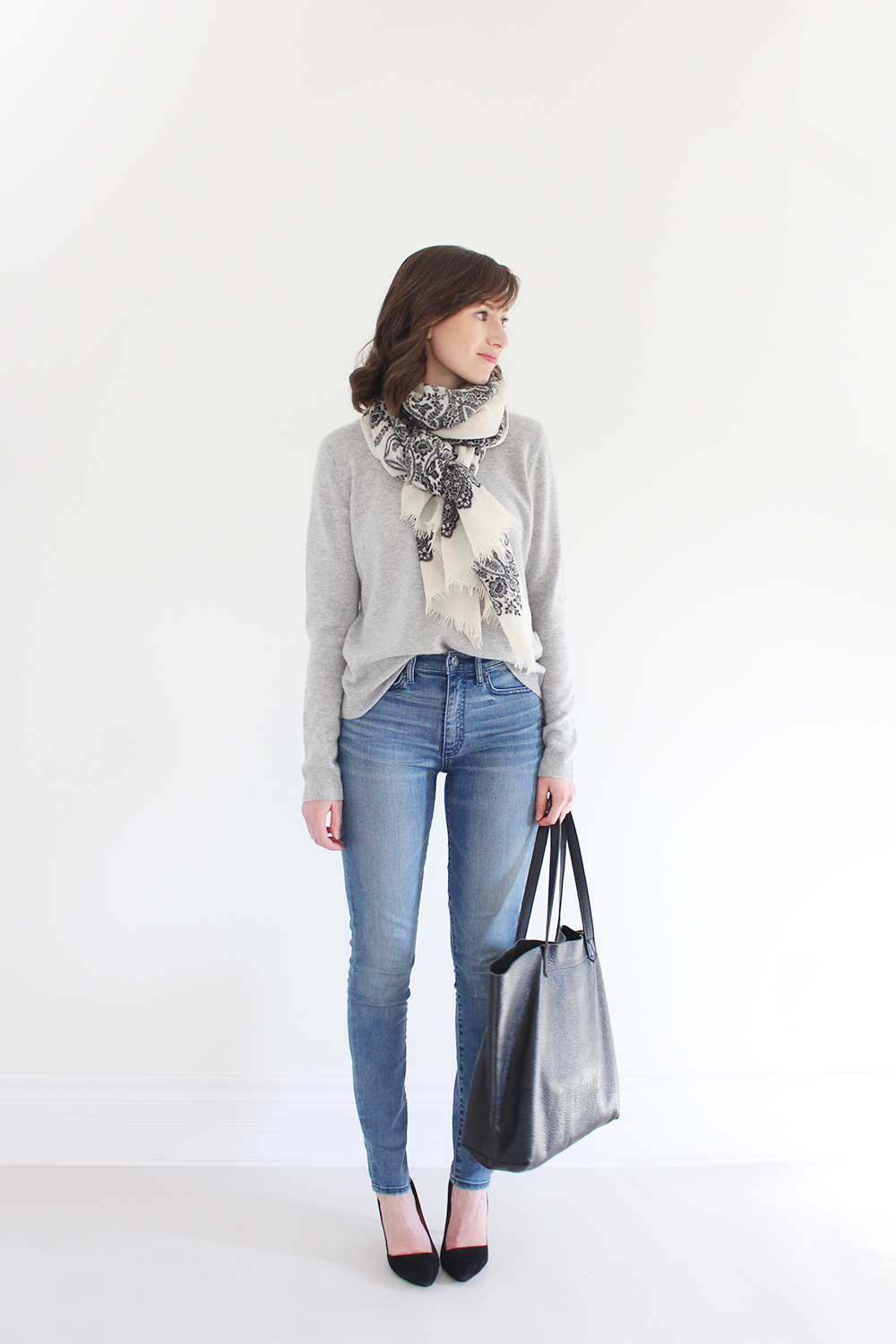 Well here we are, the final look from my 10 x 10 challenge! I wasn't able to put my finger on exactly why this outfit is my favourite, but I knew it was. Sure it's not pushing the boundaries of style or reinventing the wheel. It's not even the most sartorially fresh of all my looks, but it just feels right. The more I seek closet contentment the more I find it's about being honest with yourself and trusting your instincts. So often it comes down to the fact that if you're feeling good, you're most likely looking good too. More thoughts on that below…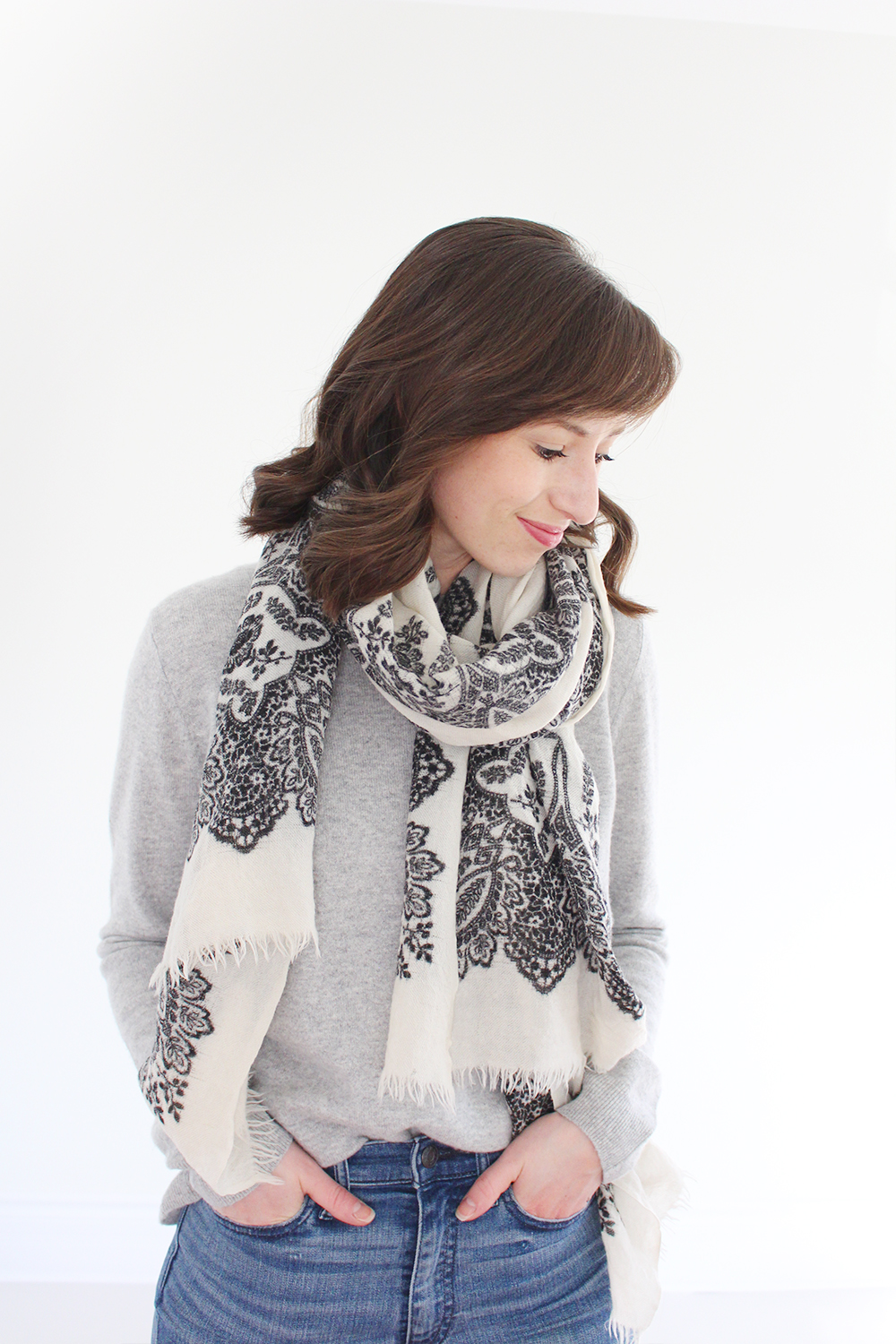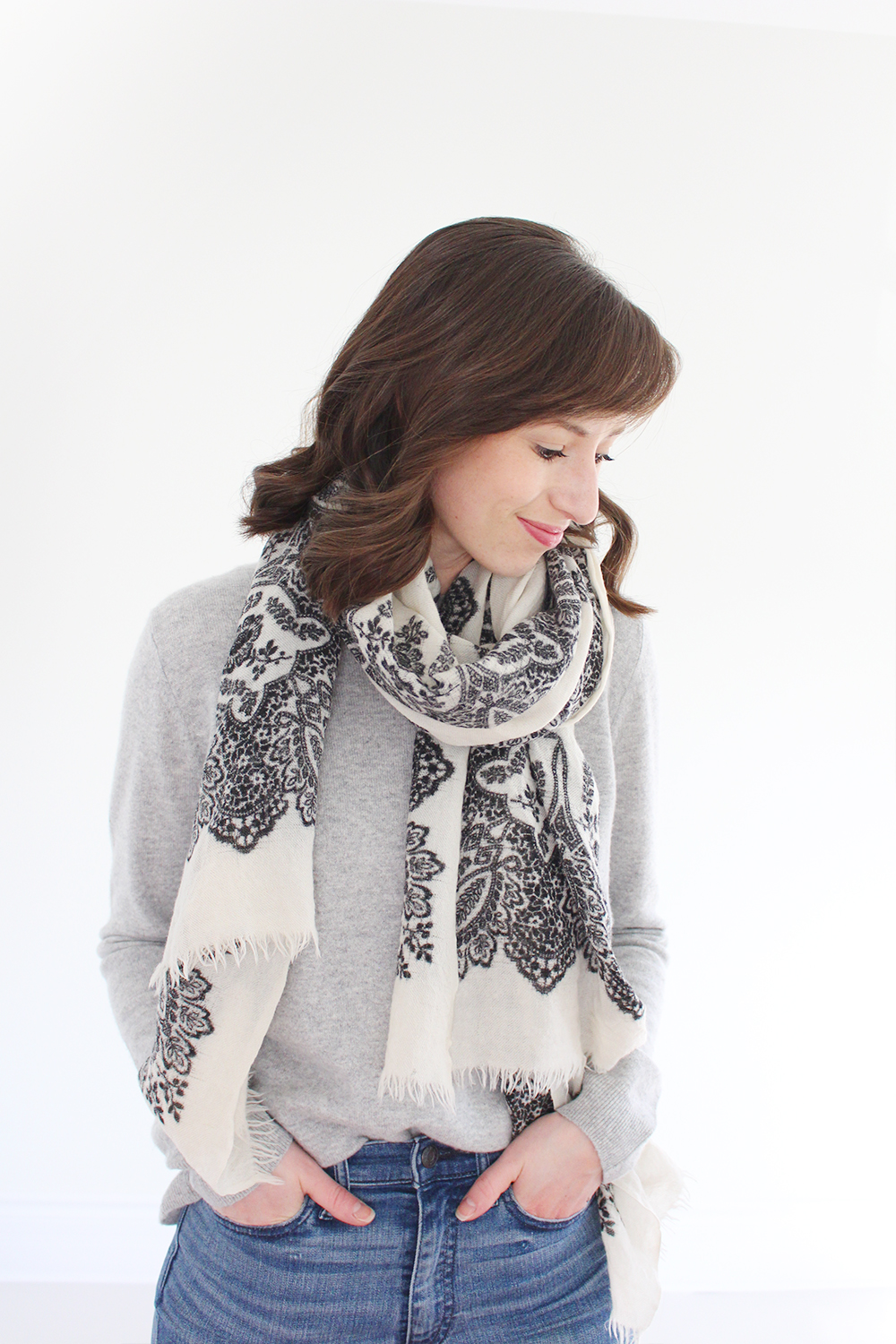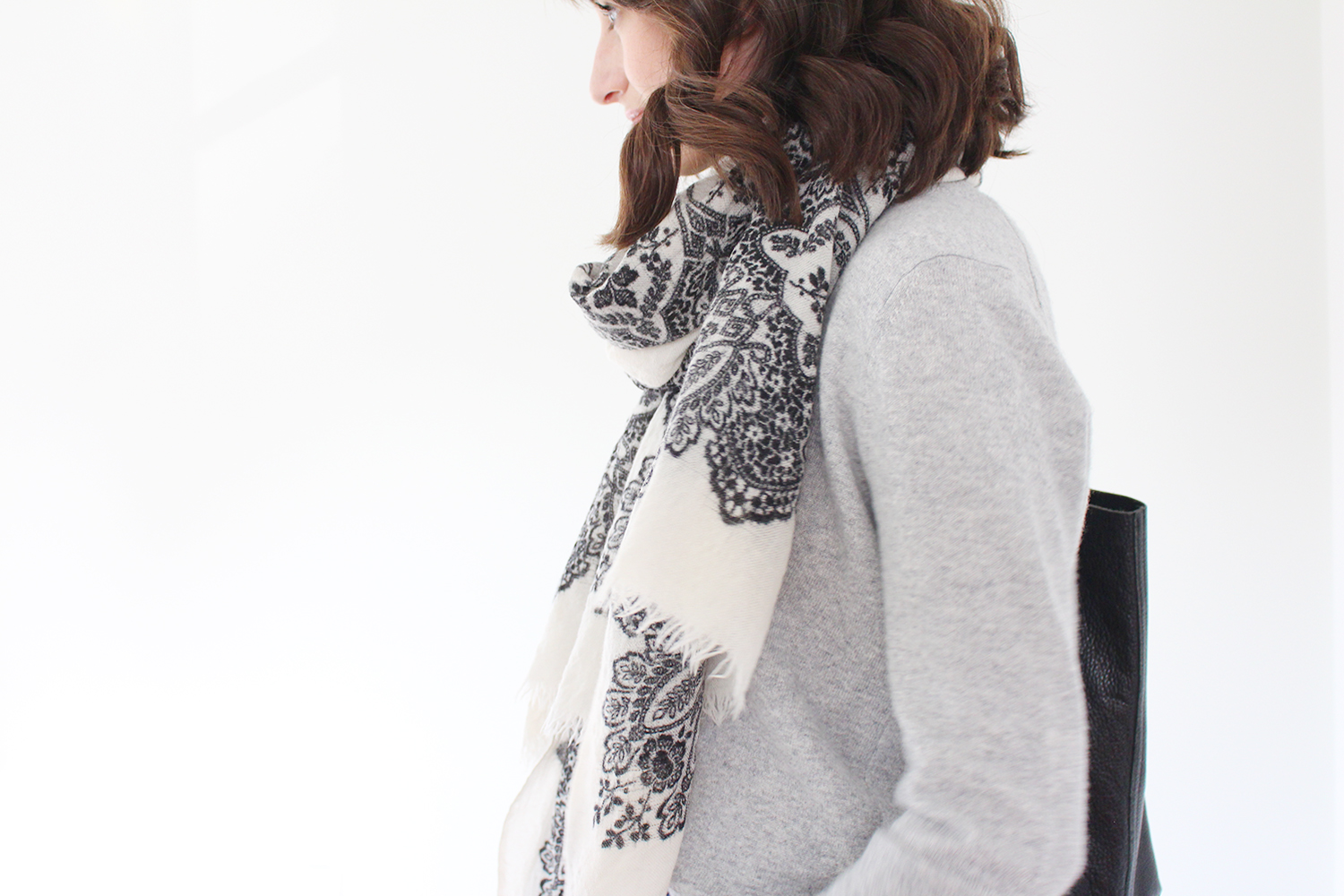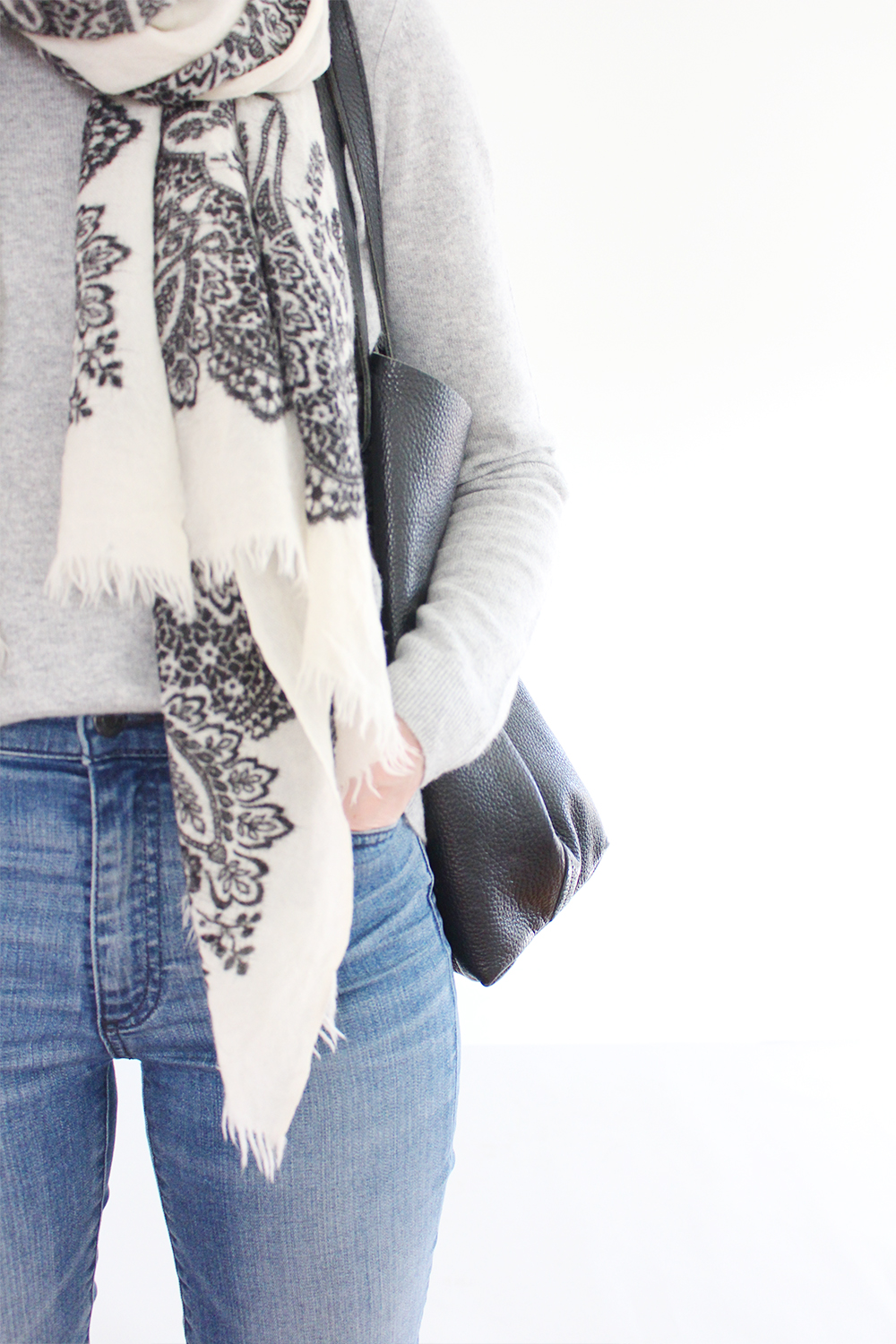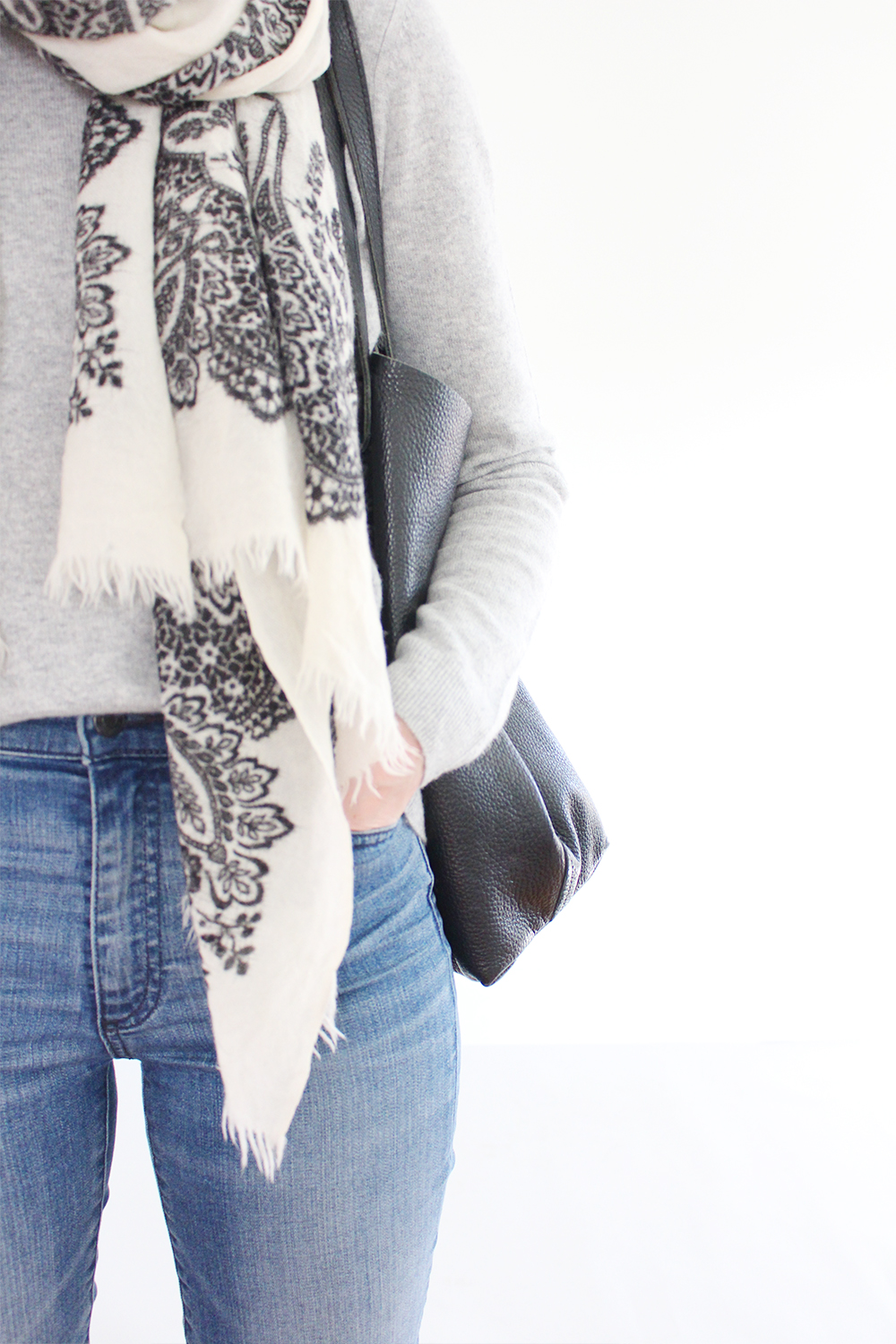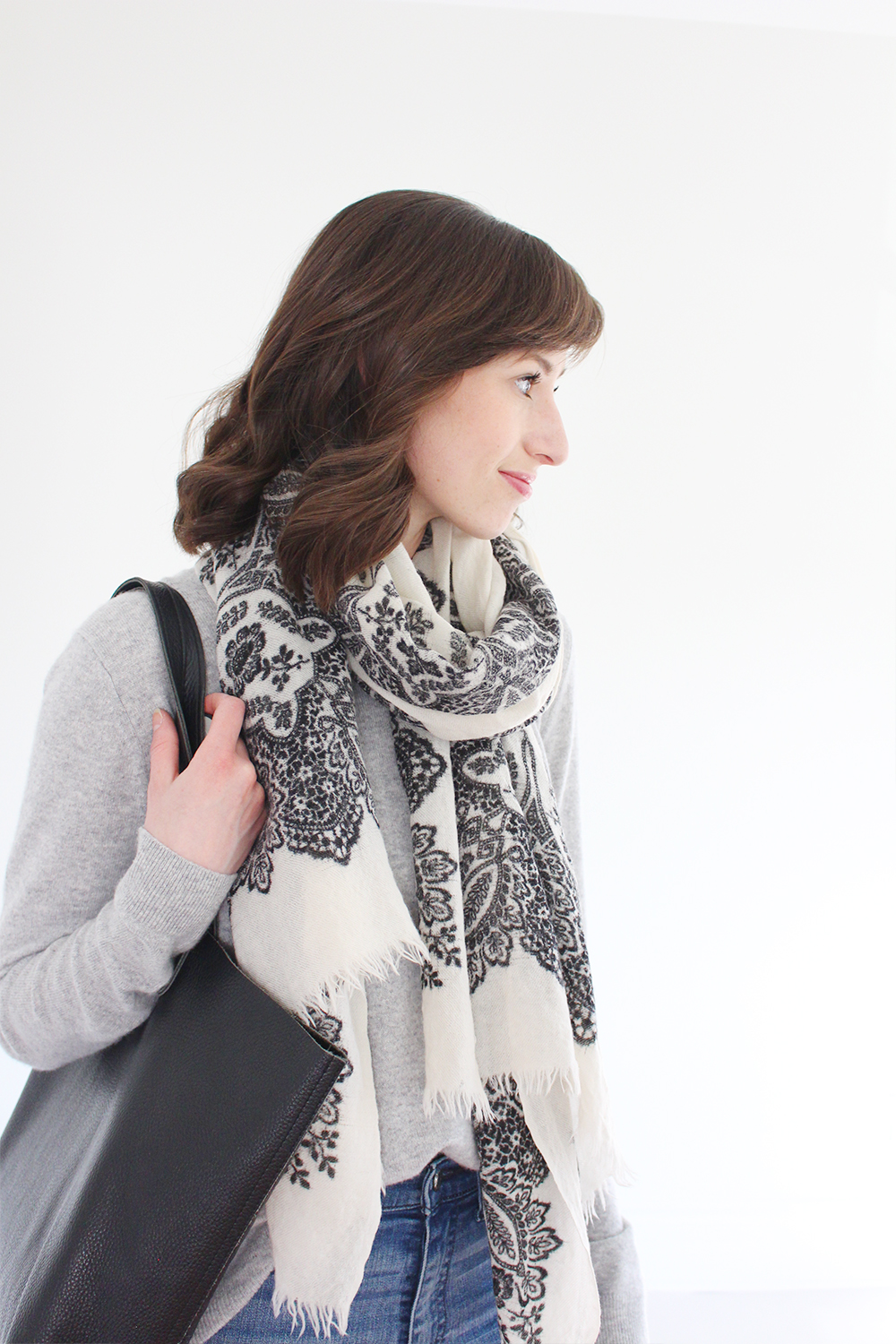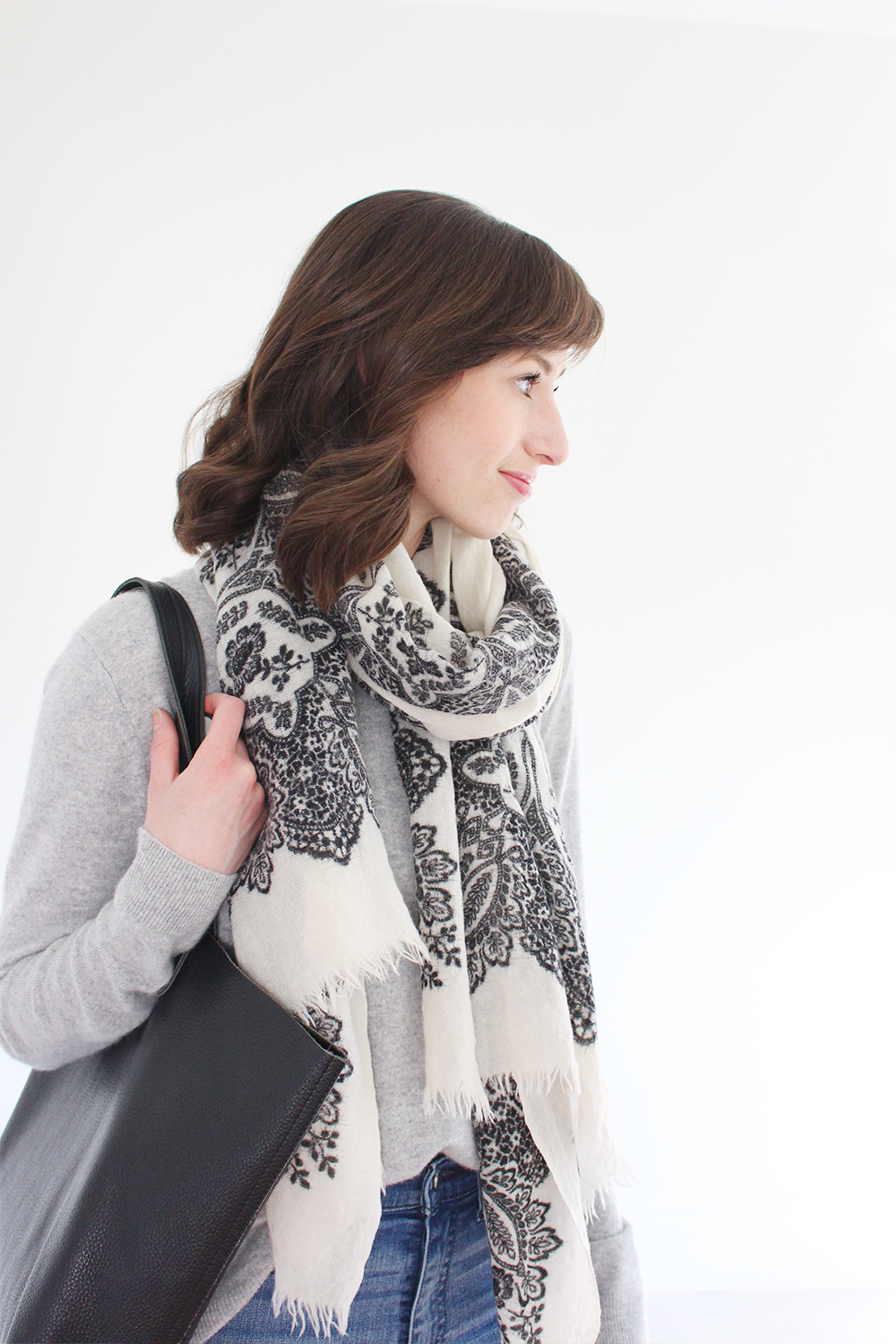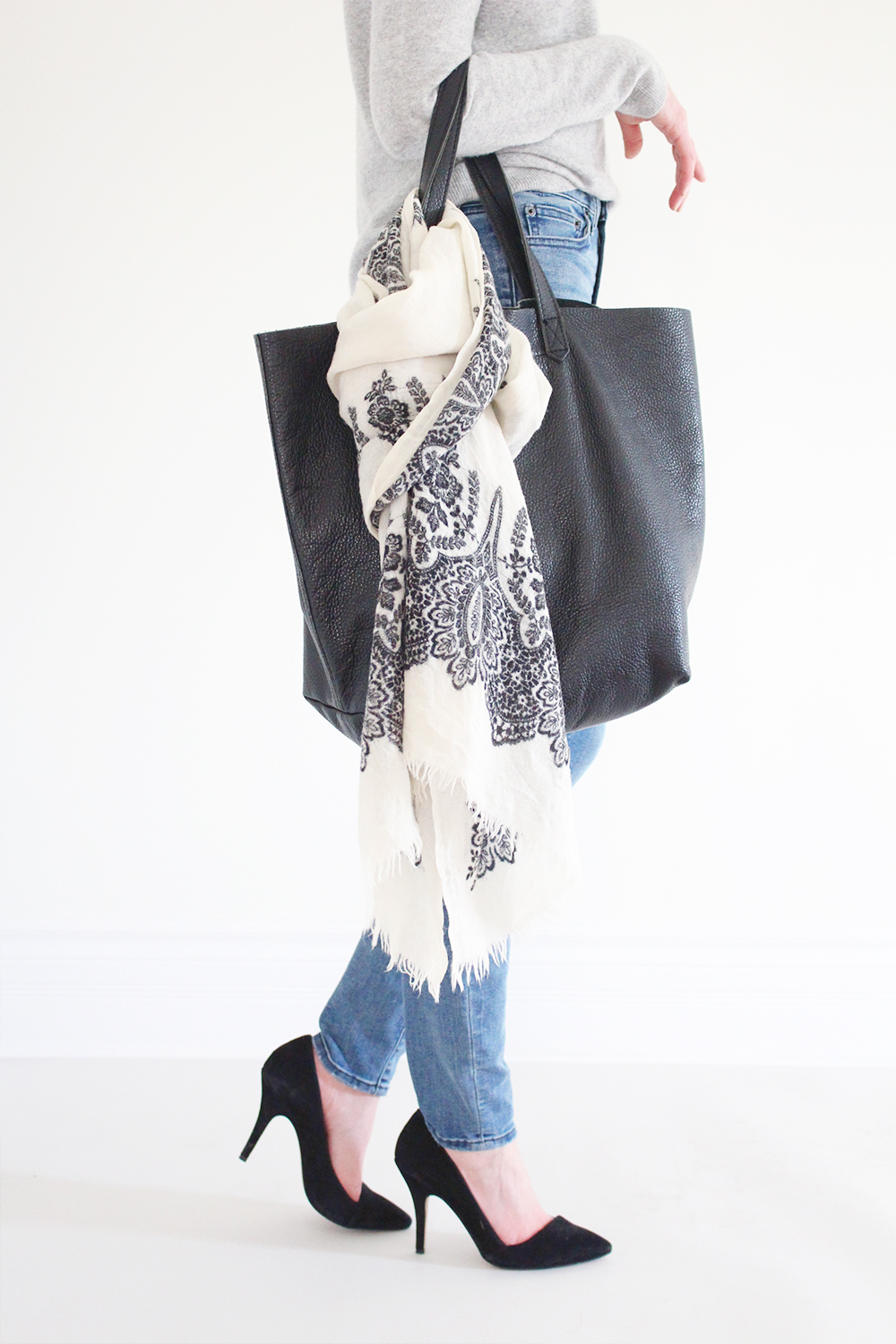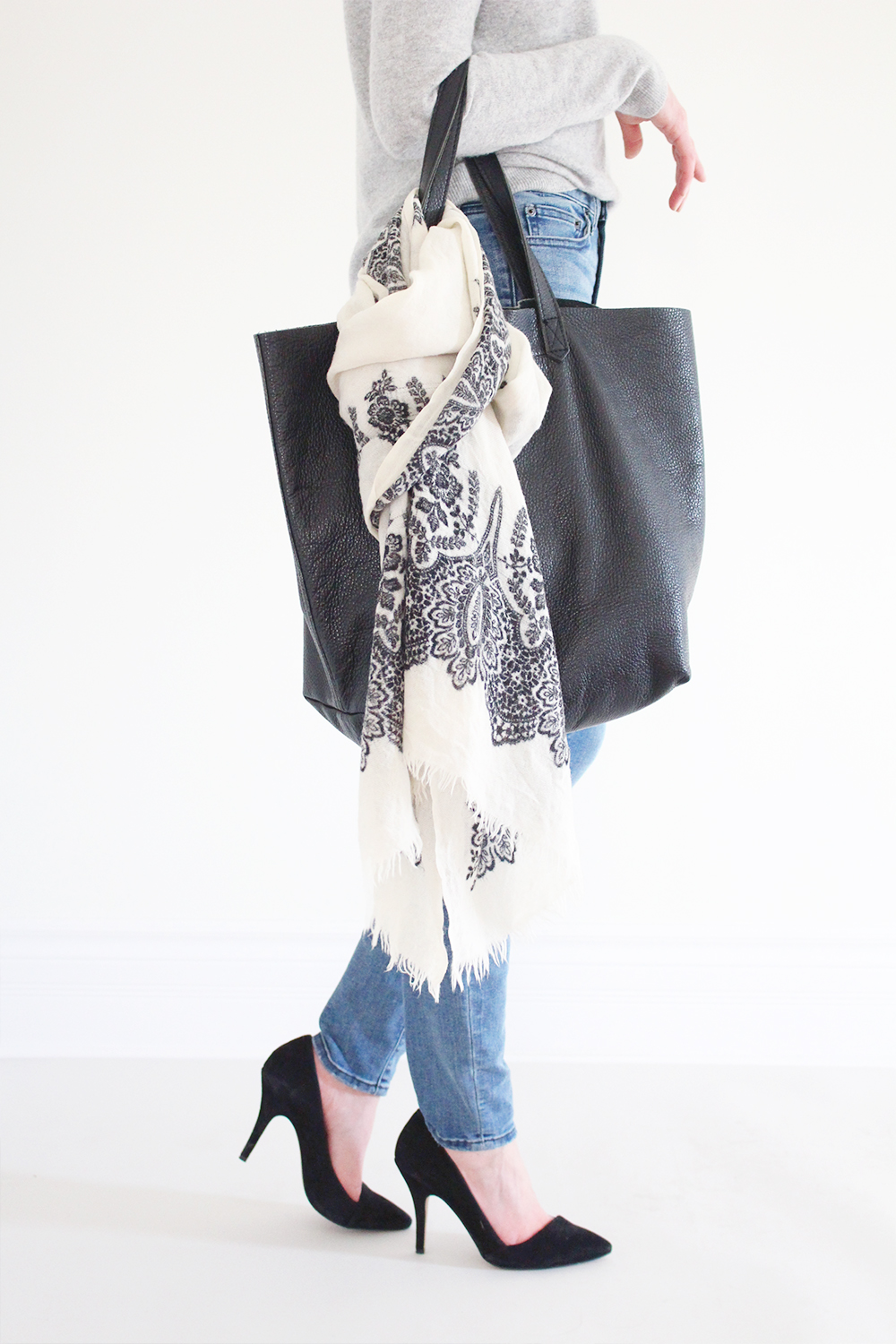 I consider myself fairly pragmatic and while I trust my instincts I like to have some logic to back them up whenever possible. With that in mind, I took a look back at my Defining Style workbook and it helped me pinpoint three reasons why this look struck such a positive chord for me.
1. It conjures up the keywords I use to describe how I feel in a great outfit:
Elegant
Chic
Attractive
Slim
Comfortable
Sophisticated
Confident
2. It's suitable for almost all my common activities:
Studio Work
Meetings
Weekend Trips
Dinner Dates
Early morning dog walks (just swap the heelss for slip-ons)
3. It perfectly fits the 5 words I've been using to define my personal style:
Simple
Chic
Timeless
Quality
Comfort
So there you have it!
I'm a little sad that this mini capsule is over but it's been really rewarding to build on my Closet Mission and see how the steps I'm taking to better define my style are actually working! Now I'm going to take a few days to collect my thoughts on this 10 x 10 experience. I'll pinpoint the key factors that made it work so well and identify what I'd do differently next time. Then I'll share what's in store for the ongoing closet mission and perhaps a little bit about a summer capsule in the works!
As always, thanks for reading and have a good one! xo
---
Sarf Similar || Sweater (M) Similar || Heels (TTS 7) || Denim (26 Reg) || Tote (short) Cuyana