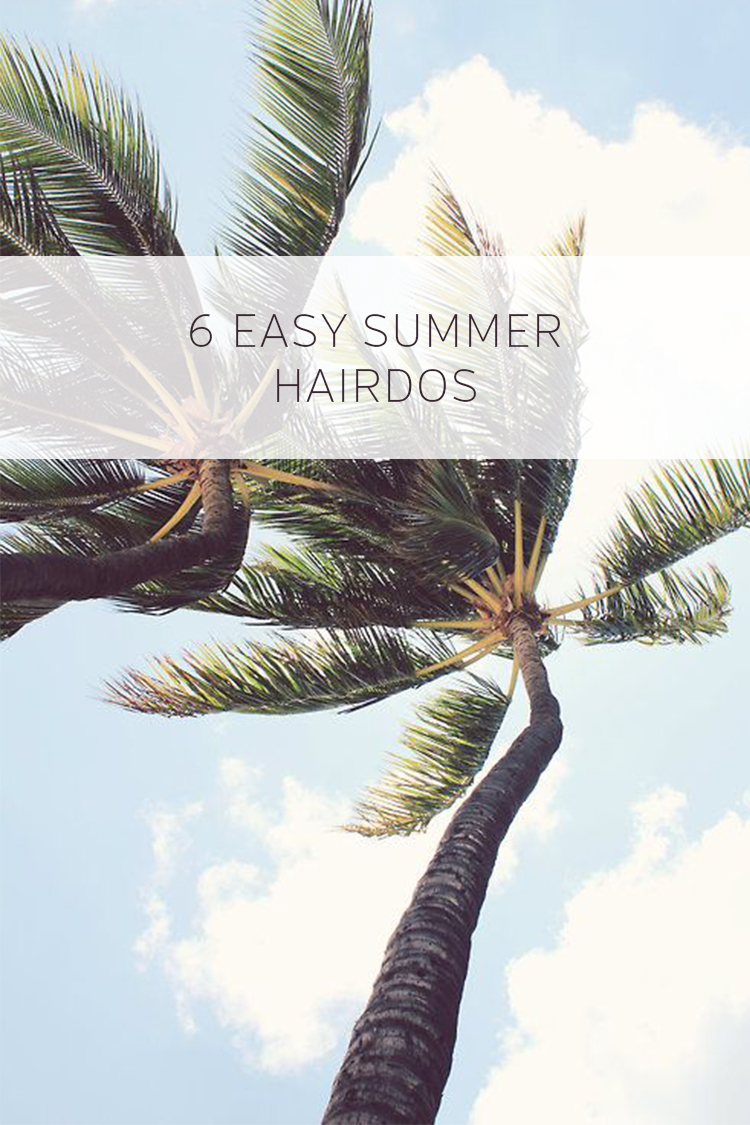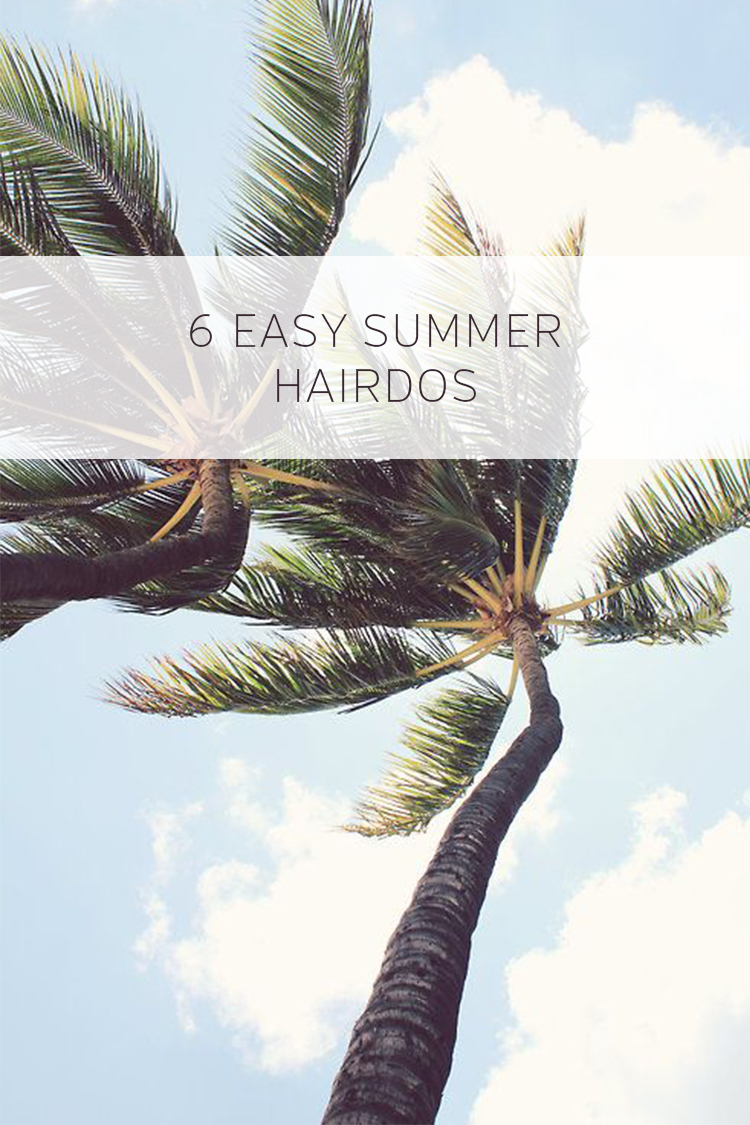 I'm not going to lie to you, not that I ever would, but especially not when it comes to hair. I've been wearing mine in a weird, tangled pony/bun thing for the whole week and it's getting kinda lame. So I've turned to trusty Pinterest to seek some hair envy that might be just incentive enough for me to try out a few of these super chic and seemingly easy summer 'dos. Palm tree image source.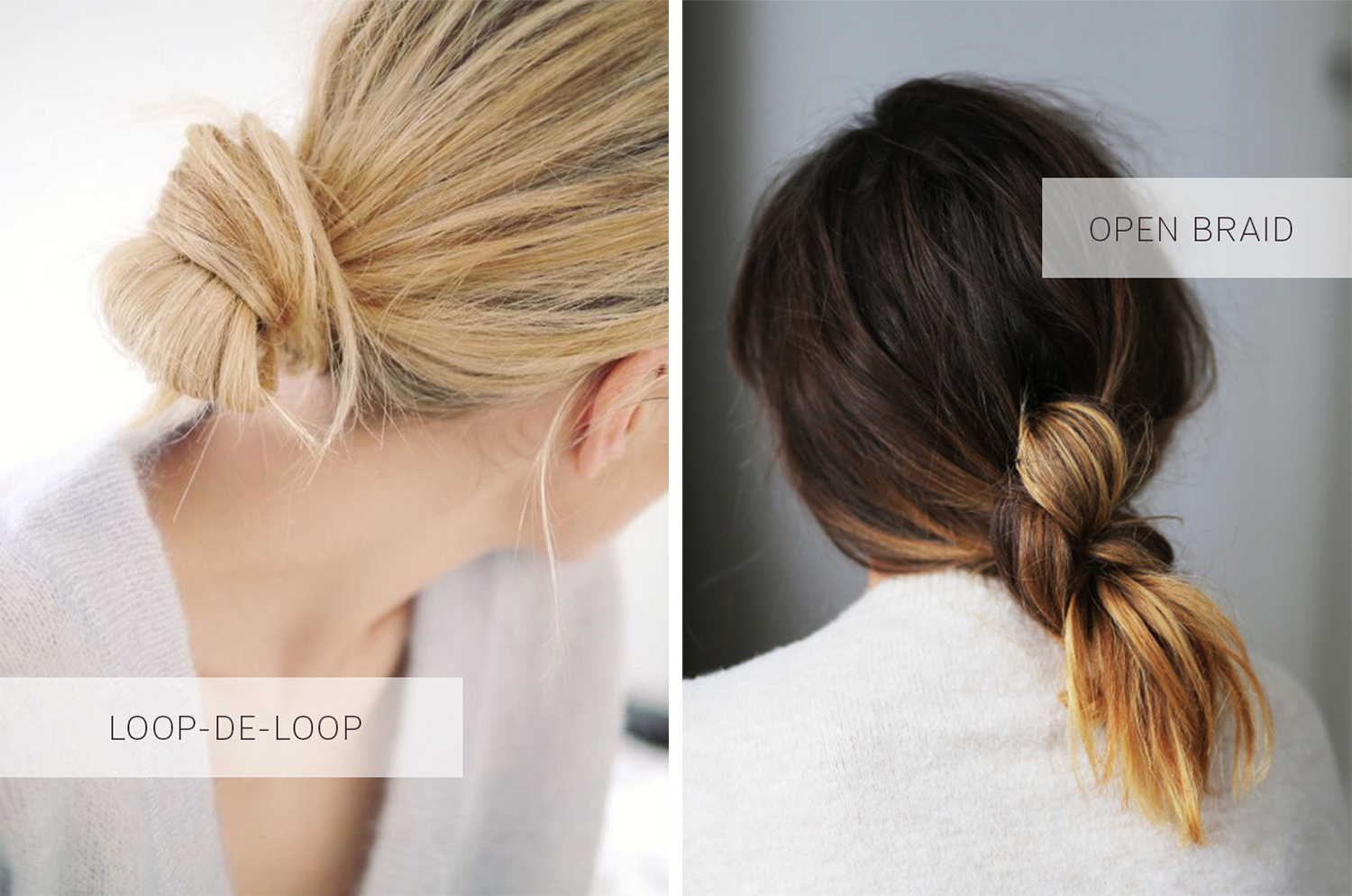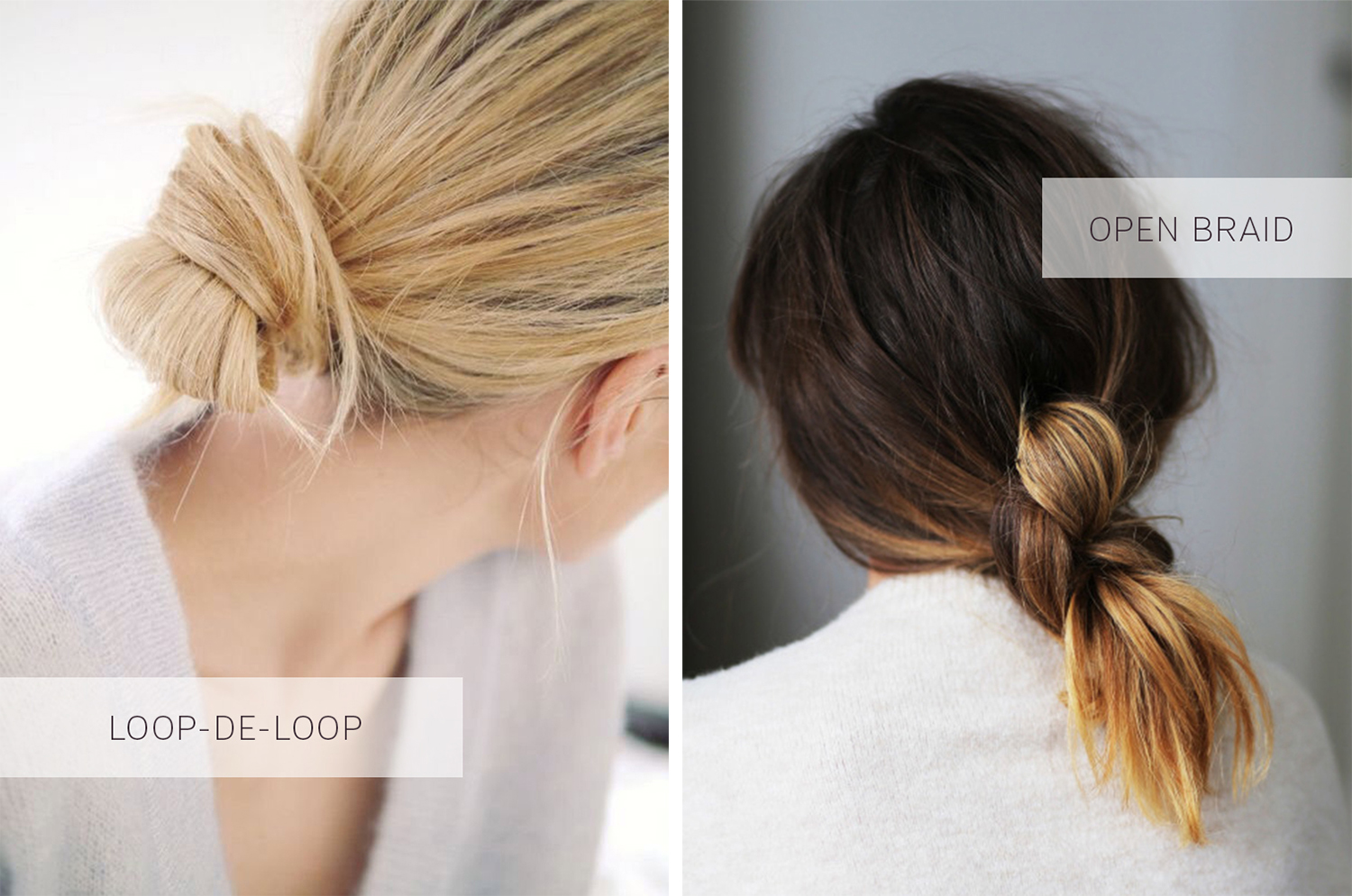 Loop-De-Loop – I wish my hair was just a tiny bit longer so I could create this look but here is a great tutorial to show you just how easy it is to pull off. Image source.
Open Braid – How casual chic can one hairstyle get!? I love this low key, unexpected take on a simple braid, even though I'm not 100% sure how to do it. With a couple of mirrors and some bobby pins I think it could be decoded pretty quick. Image source.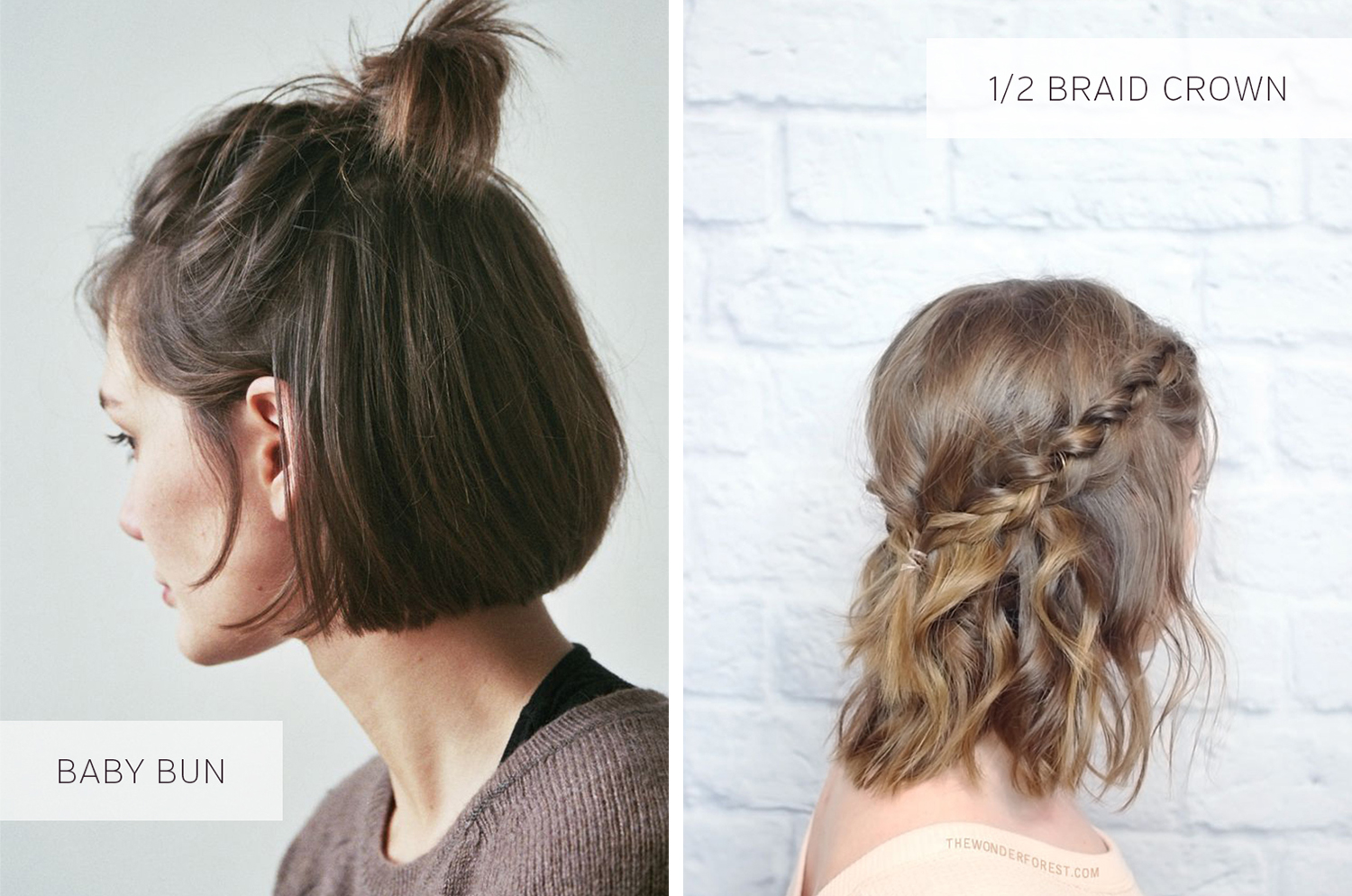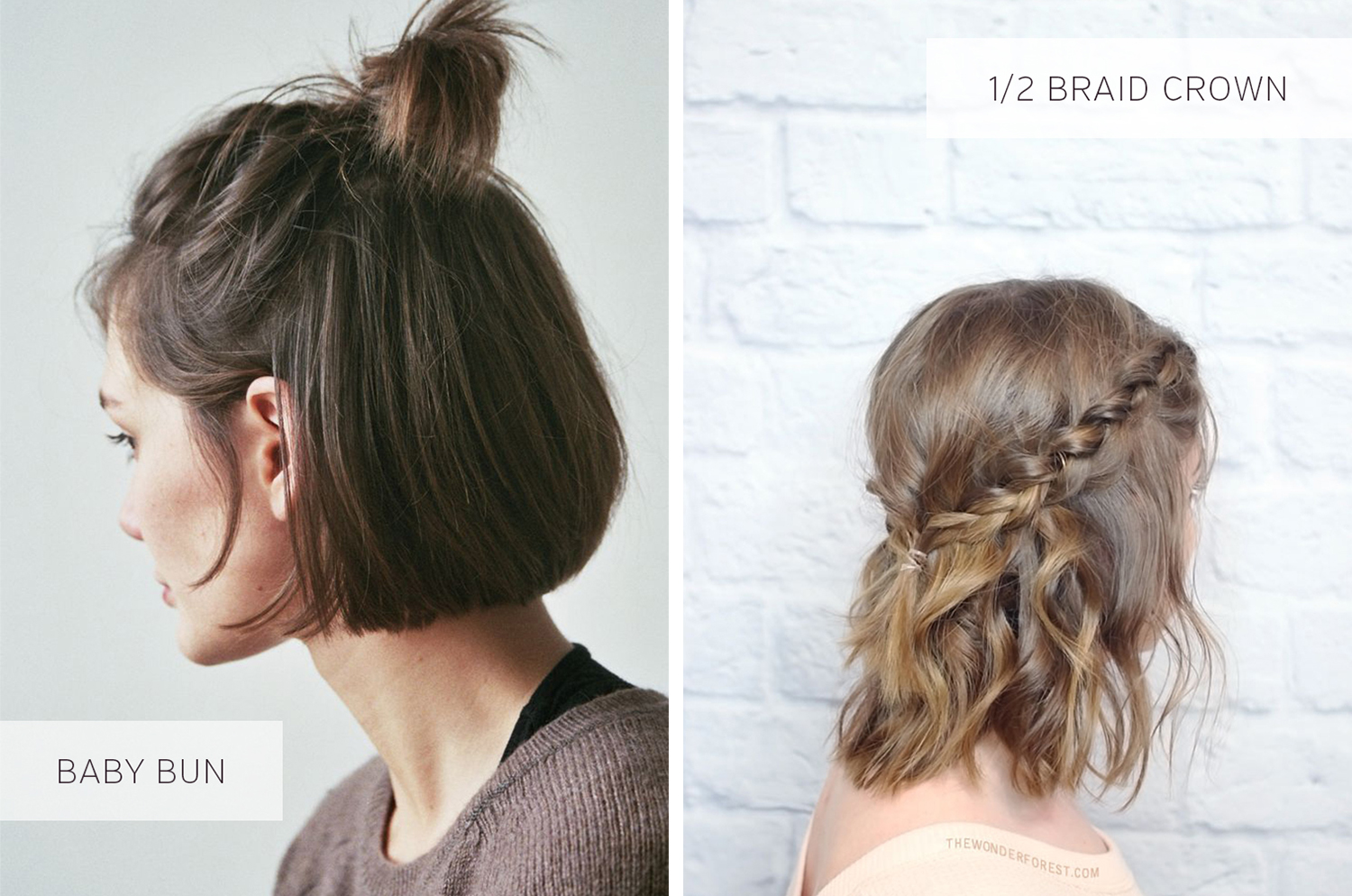 Baby Bun – I love this one for days when I'm working in the studio and just need to get my hair out of my face for a bit. It's also a great option for shorter cuts that might not be able to execute a proper pony tail. Image source.
Half Crown Braid – This is a great option for backyard BBQs or a summer party. Paired with a maxi dress or high-rise flares and a crop top you've got the flower child vibe going strong! Image source.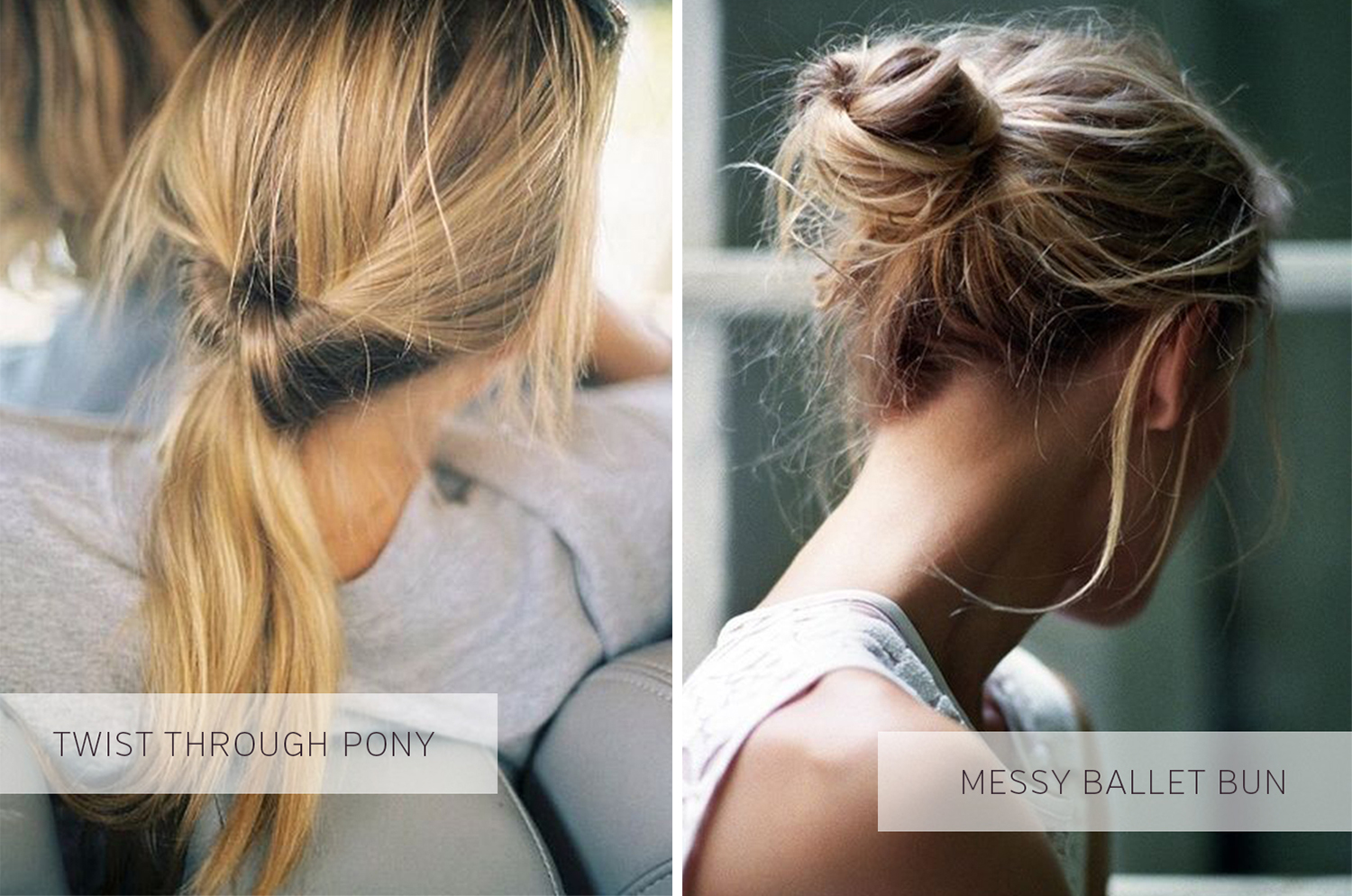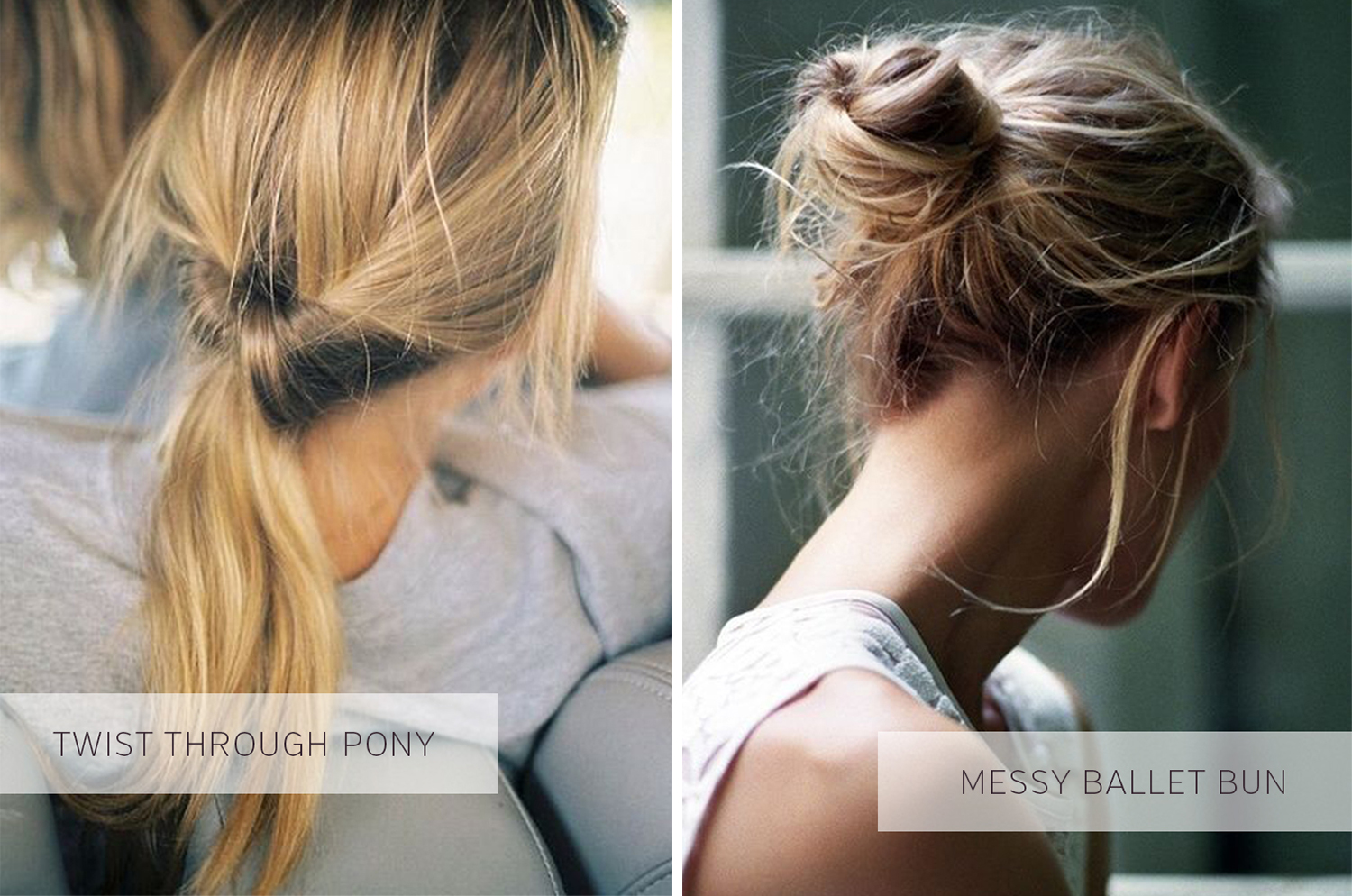 Twist Through – Do you remember THESE ? I definitely do and I thought I was pretty damn cool waltzing into school with my not-so-basic ponytail. I like this style because you can keep it casual by letting the wisps and fly-aways go free or make it super sleek and sophisticated by straightening your hair first and spraying down any loose bits. Image source.
Laid back ballet – Of course this option is a fail safe. Forever ladylike and elegant a loose ballet bun goes with every outfit and occasion. Image source.