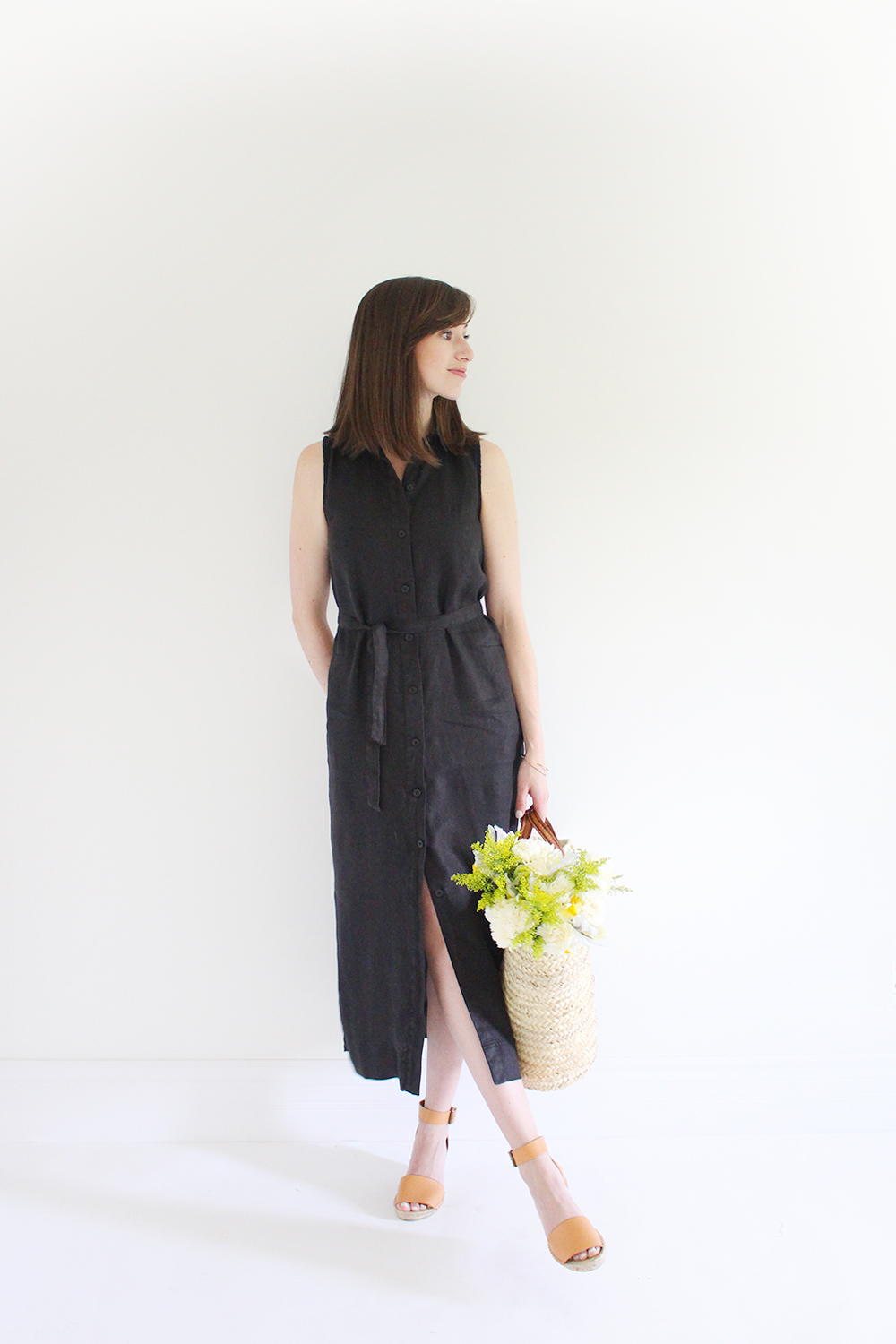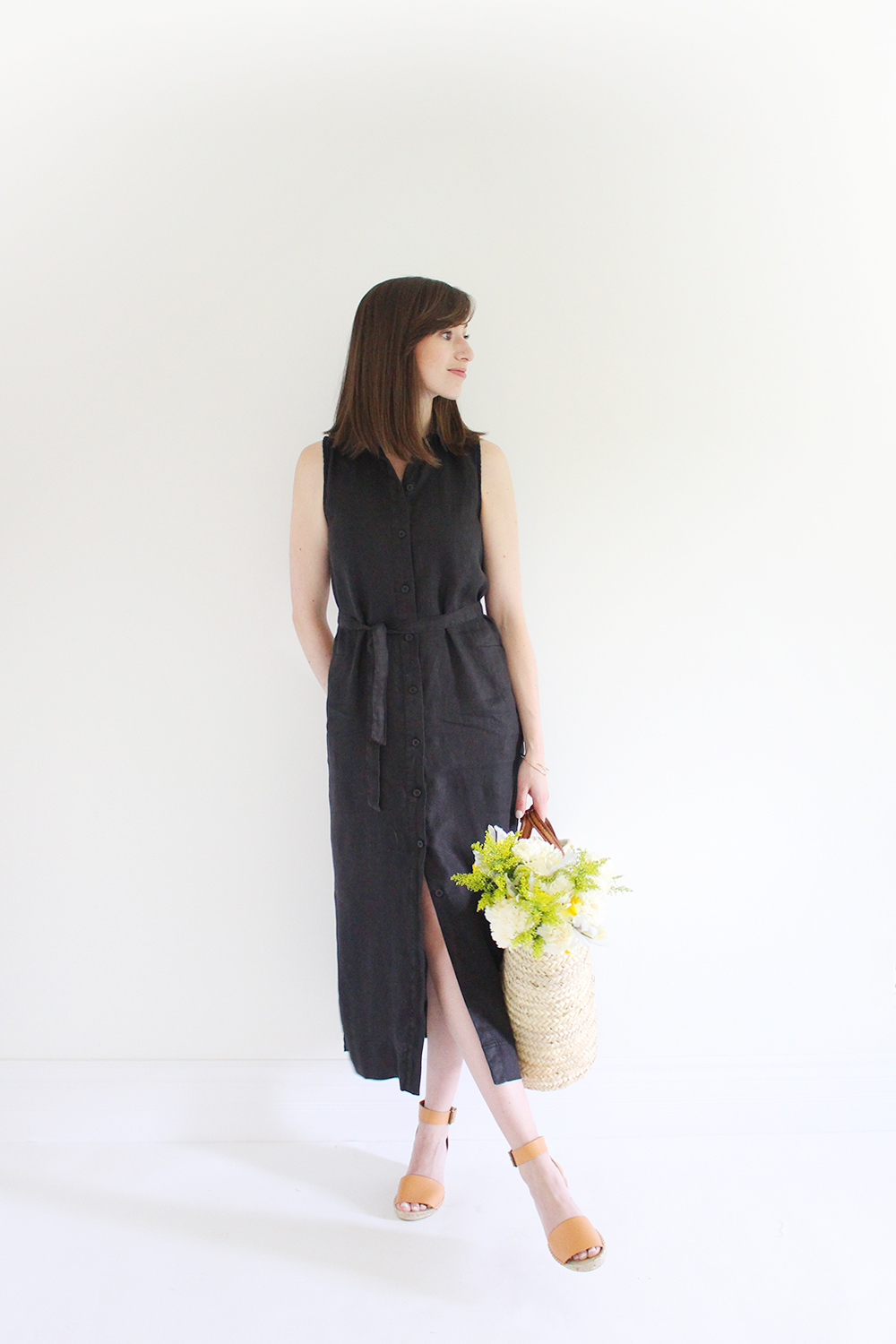 Let's pretend it's not Monday and hold onto that weekend feeling for just a little longer, ok?
If ever there were an outfit destined for the farmer's market, it's got to be this one. Something about natural, woven fibres just makes sense in the summer, especially linen. I love it all year long but as the weather gets warmer, it's really all I feel like wearing. I picked up this super simple, easy to wear dress a few weeks ago from Madewell and it's been all over the place already. Farmer's markets, antique shows, backyard BBQs, out for dinner with the fam, you name it!
This look really came together when I found the perfect market tote though. Mür Lifestyle is definitely my latest online shop obsession and when I spotted this woven wonder I couldn't resist. It's ideal for stocking up on seasonal veggies and blooms or packing up some great antique market finds. I'm still kicking myself for not pulling the trigger on a fabulous cameo ring a couple weeks ago. It's also perfect for throwing a blanket, bottle of wine and a great book in and heading down to the nearest park. Just sayin', if you're looking for a great French-style market basket, look no further!
Now if only there could be one more Saturday in the week. Is that really too much to ask?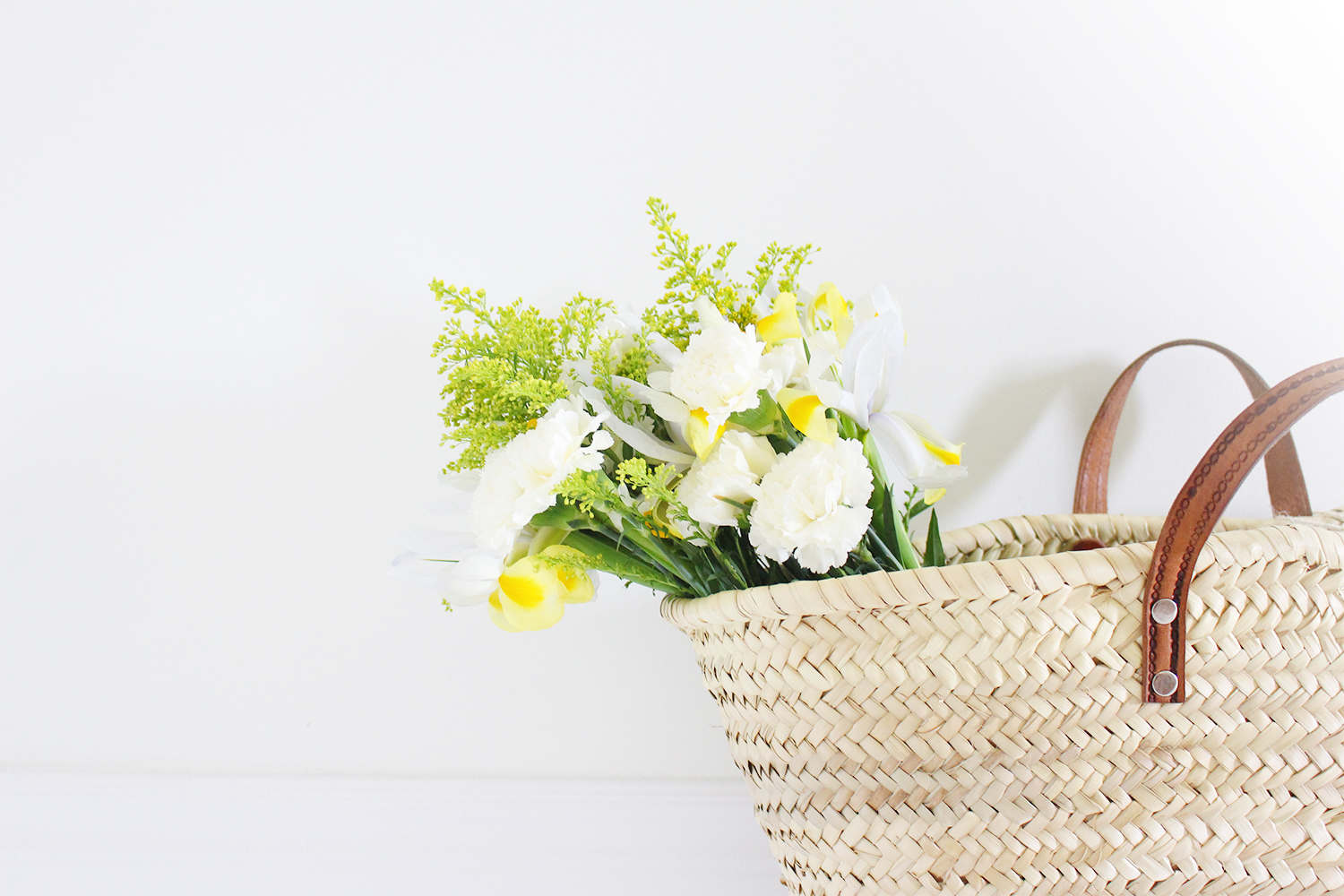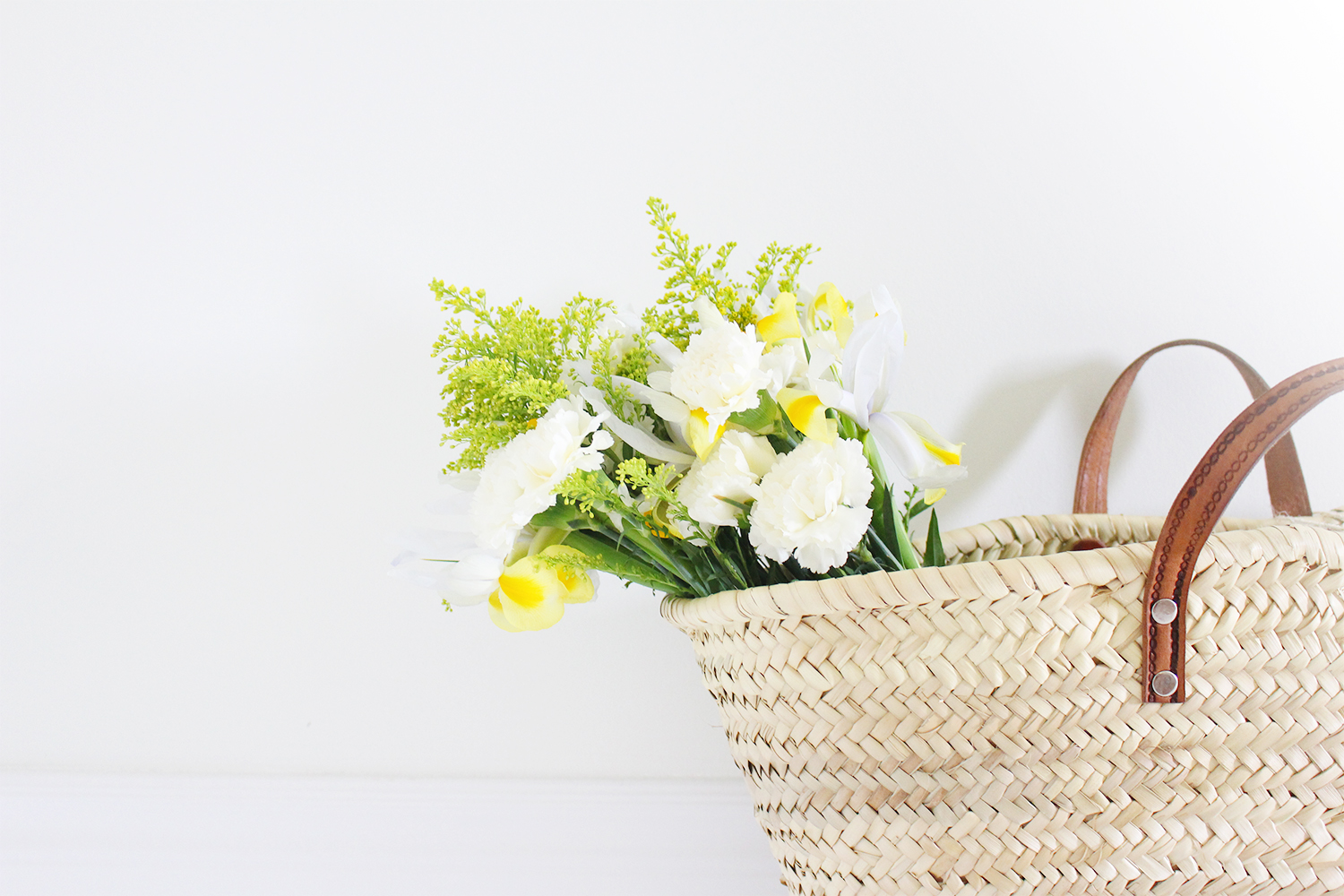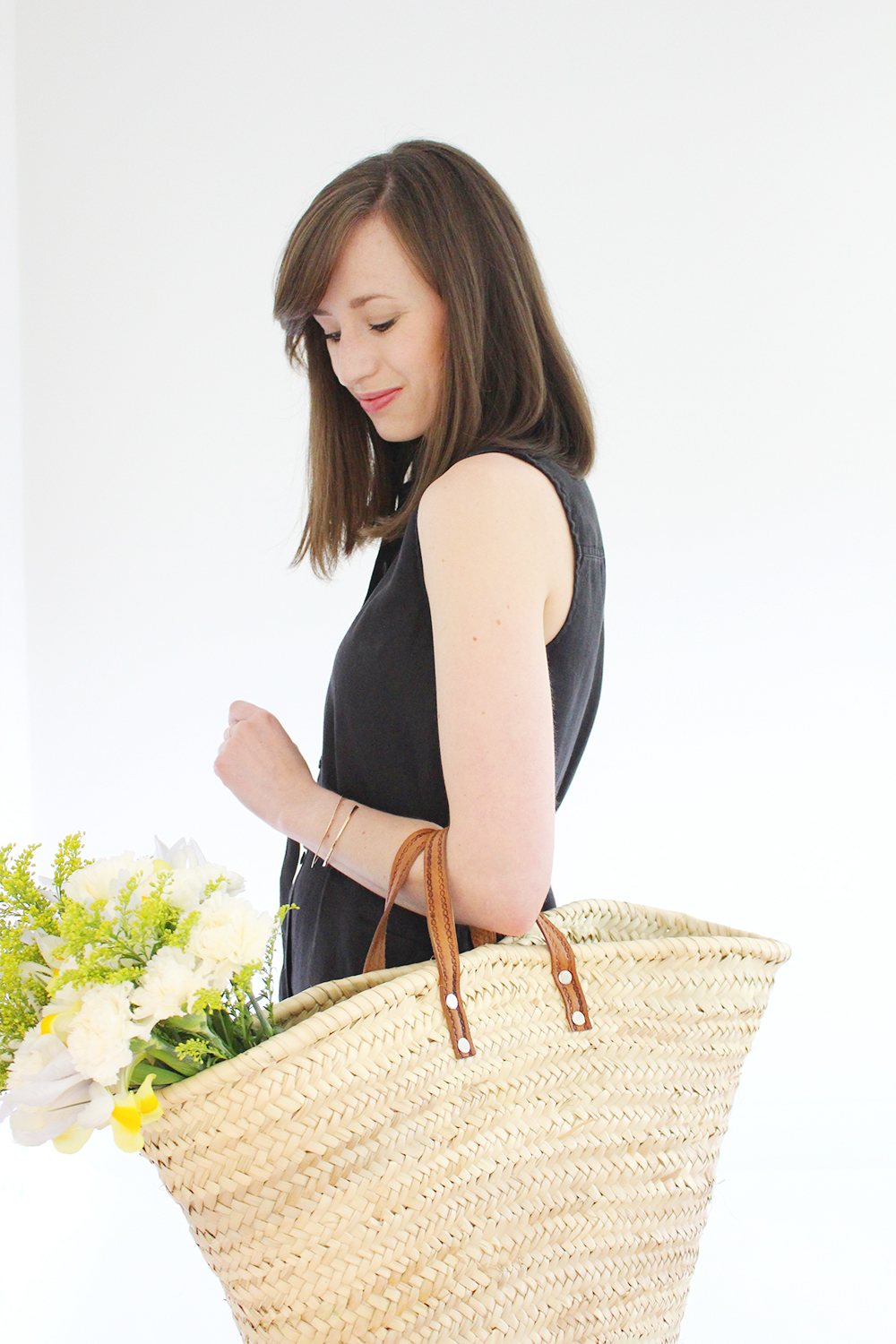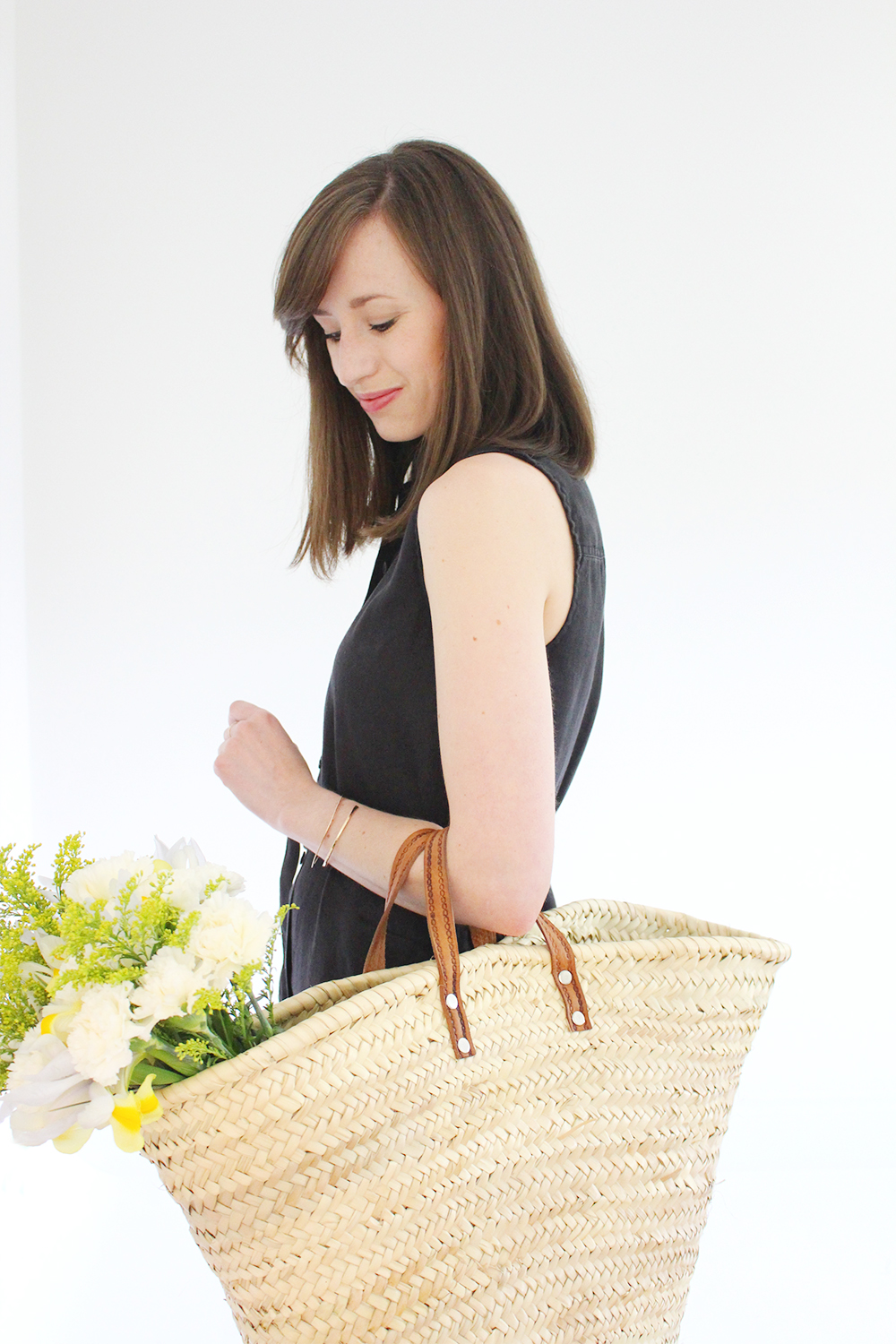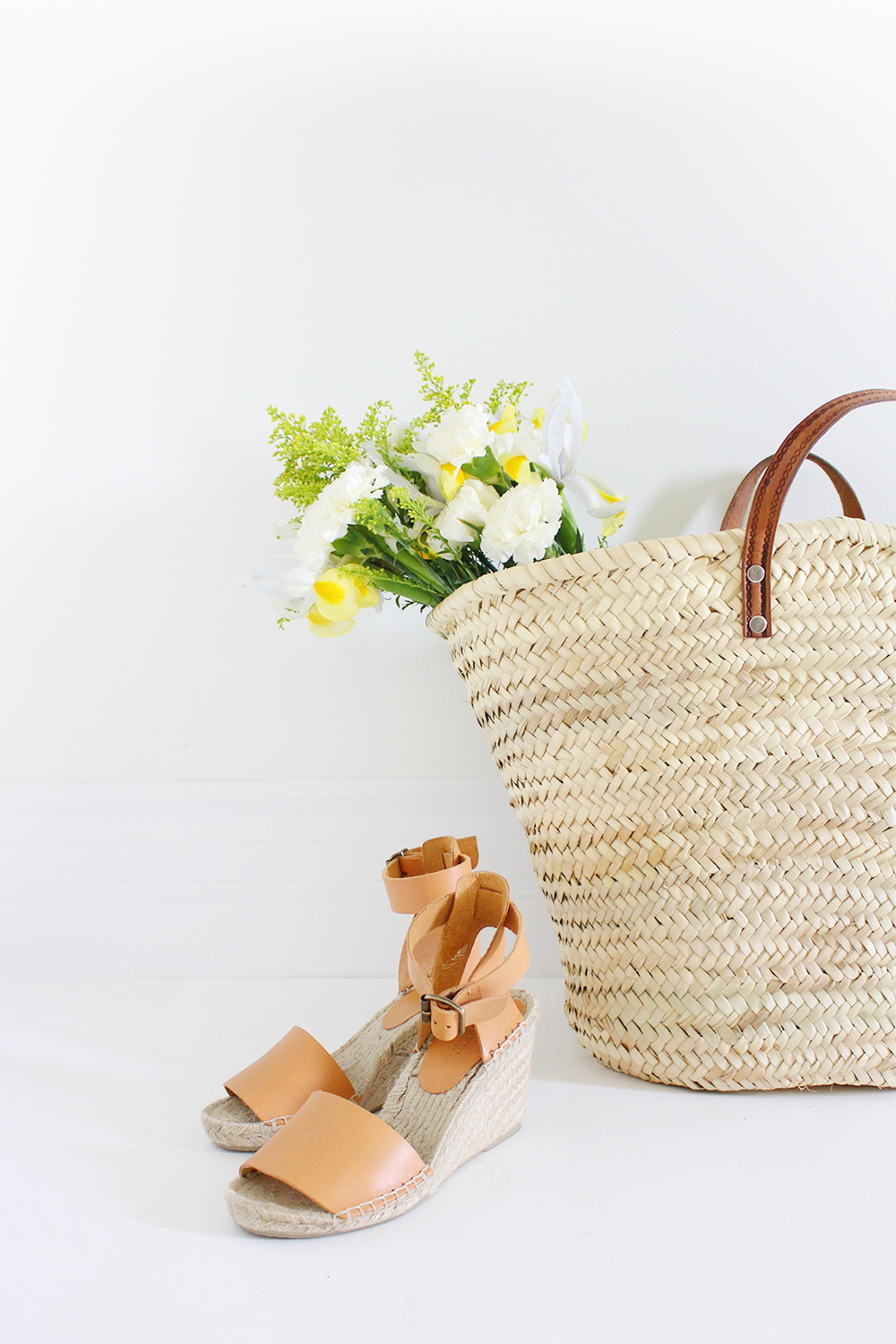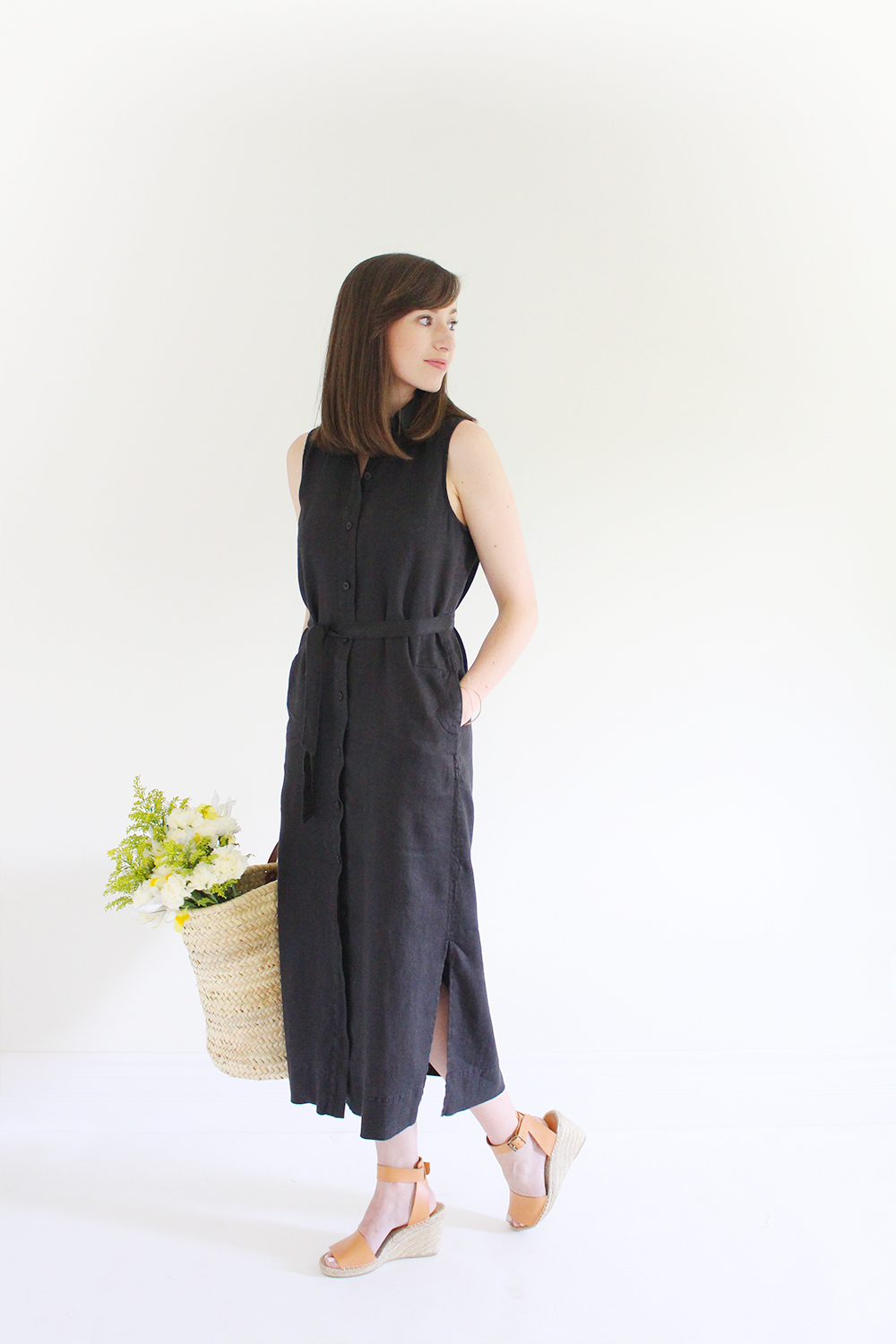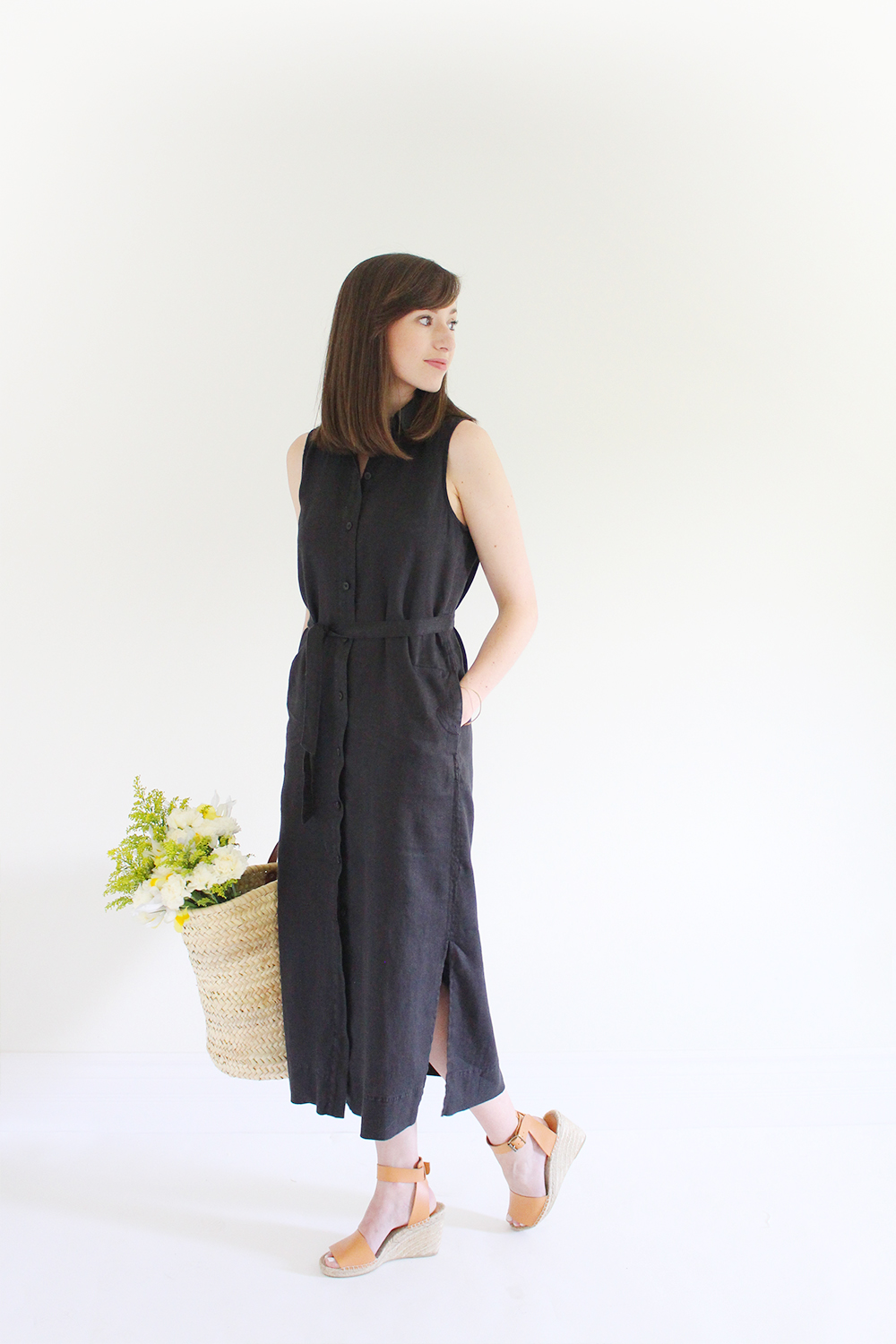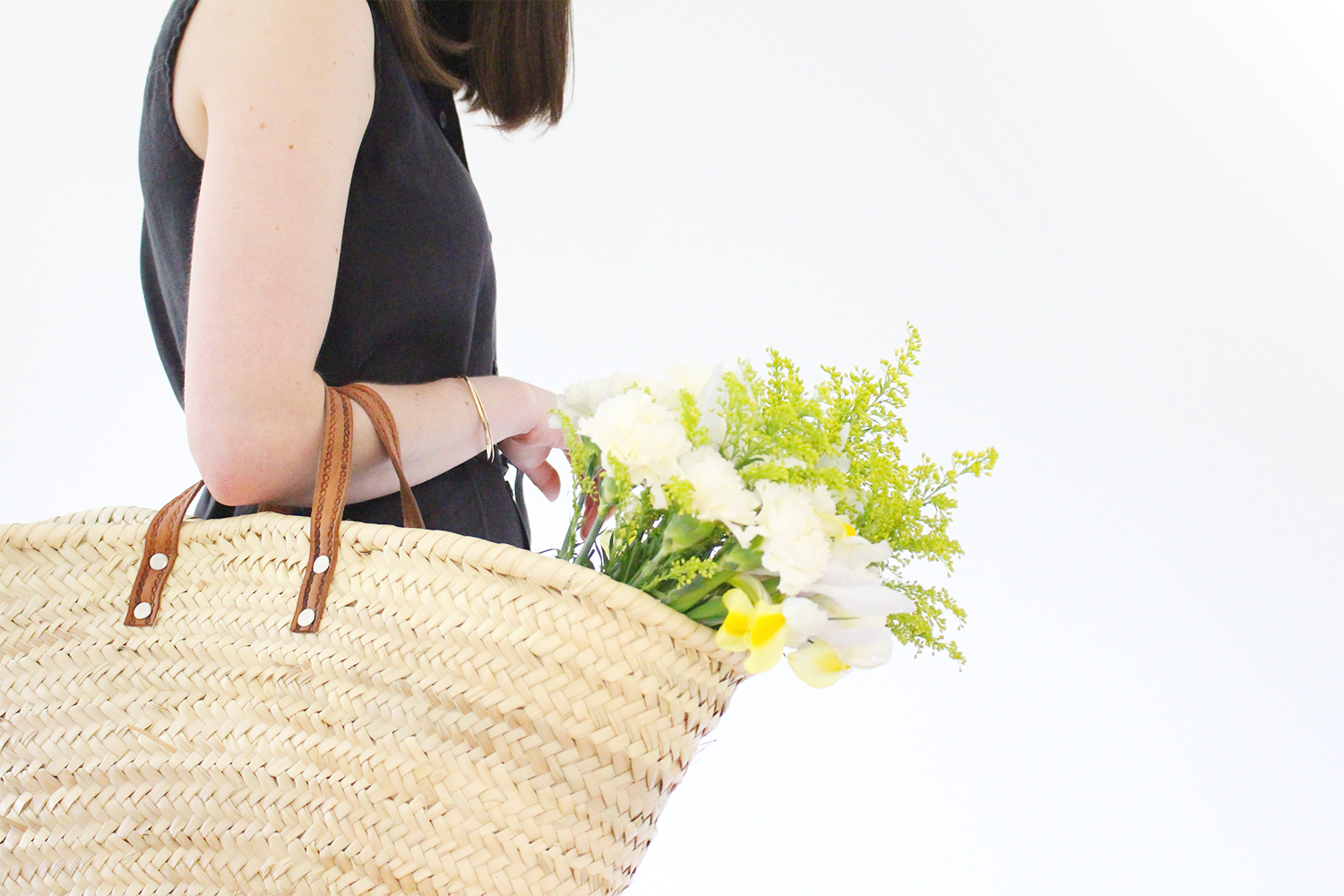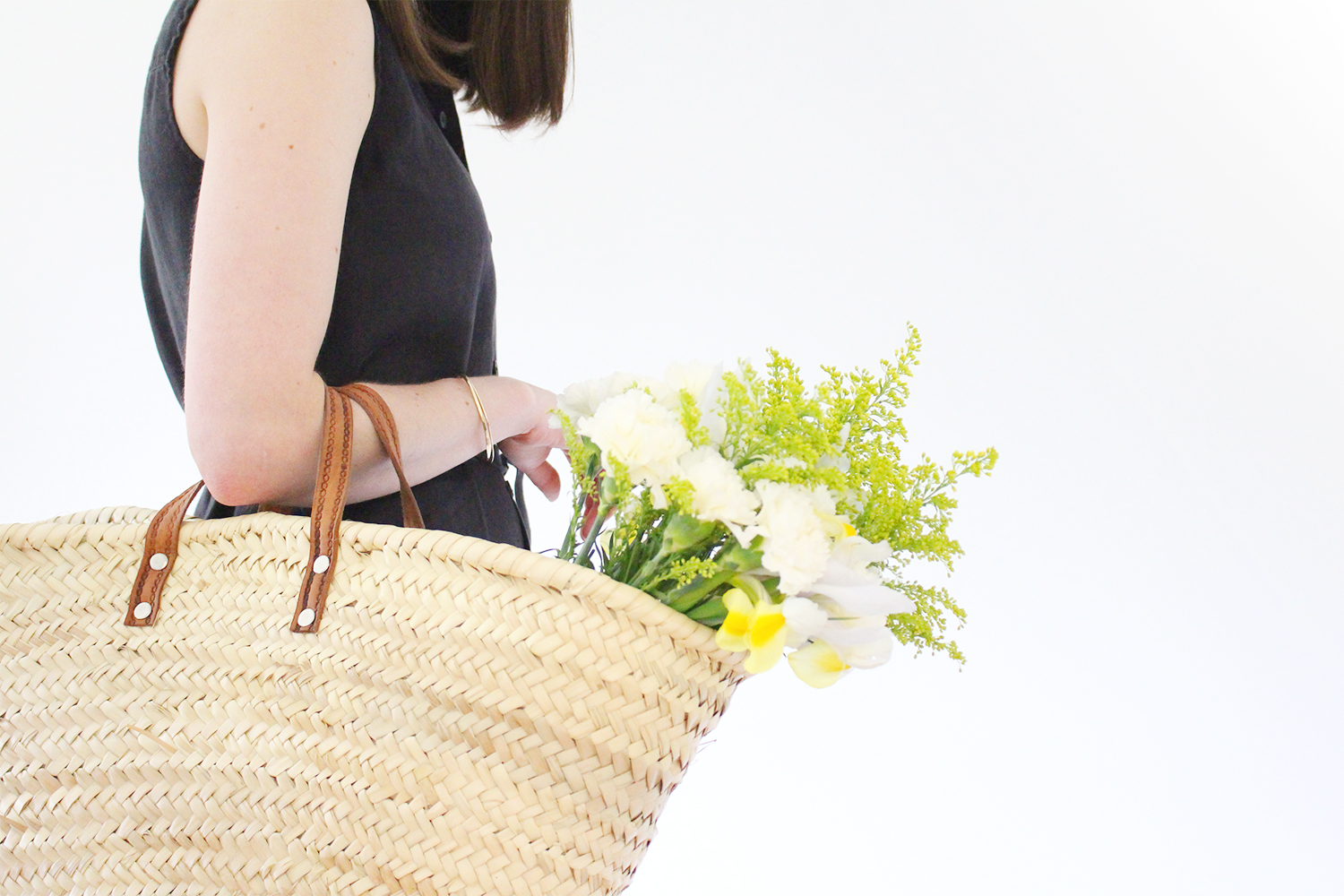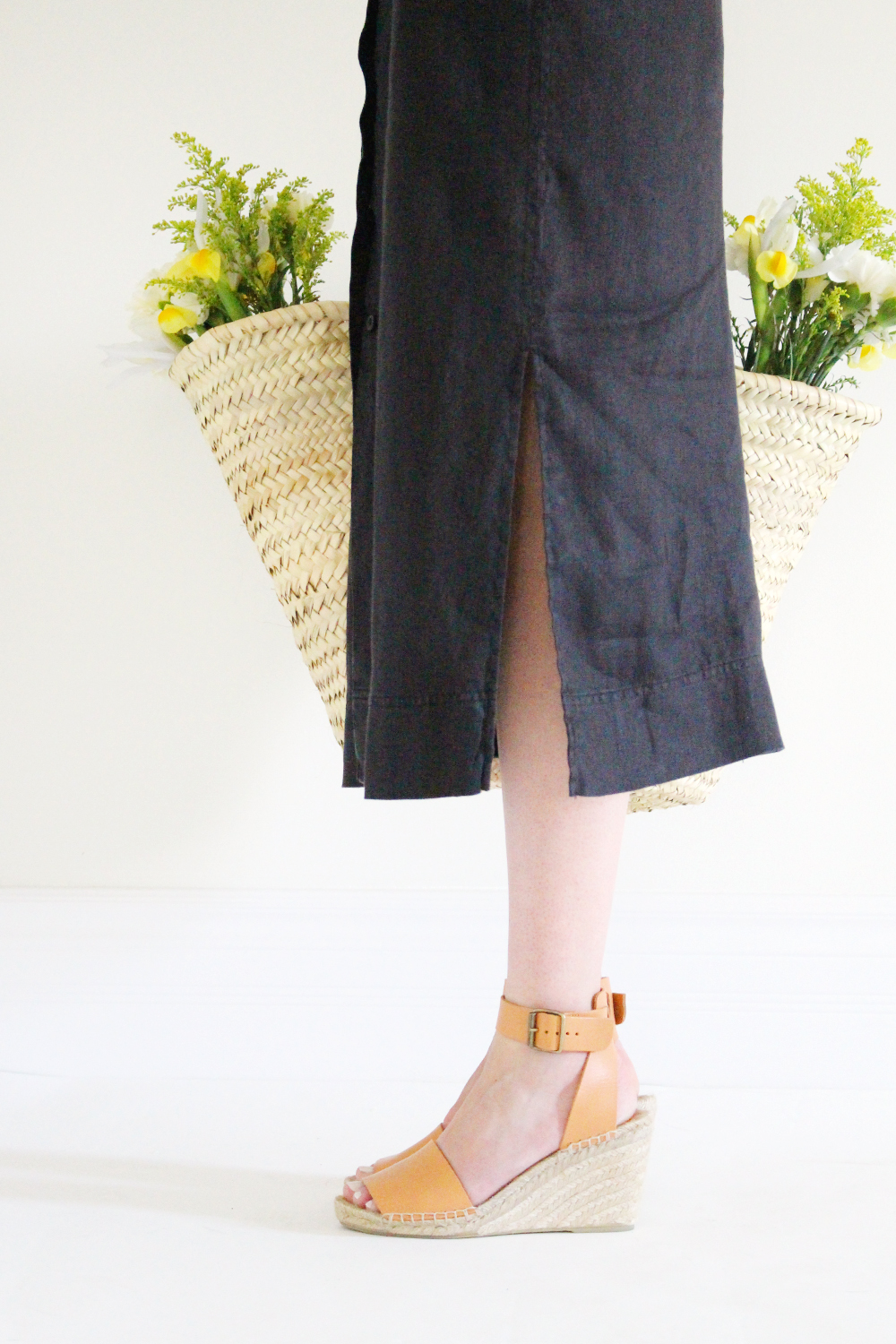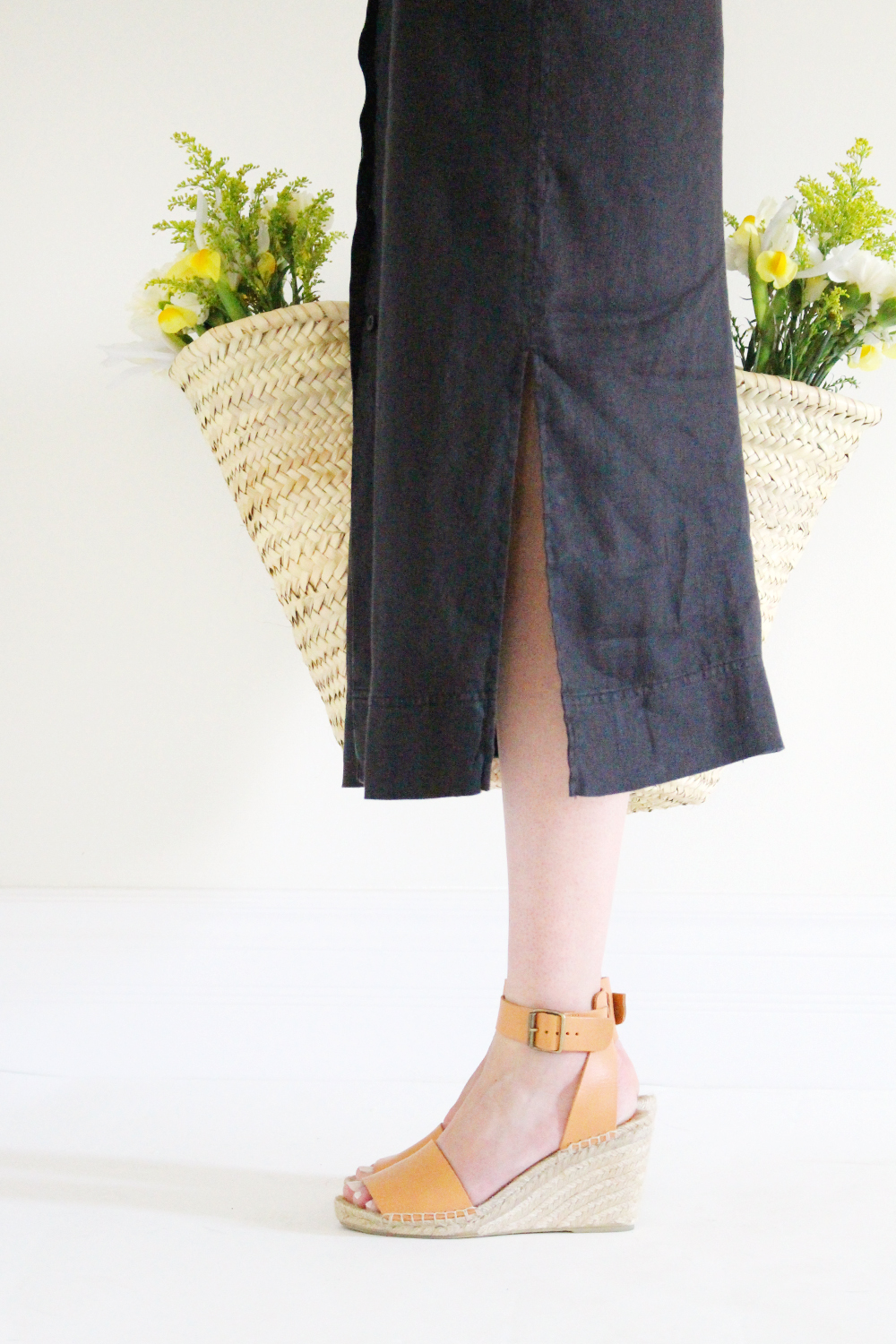 ---

---
Madewell Linen Dress On Sale! (XS) || J.Crew Espadrilles On Sale! c/o (runs slightly large) || Market Tote Mür Lifestyle || Bangles Laite Atelier