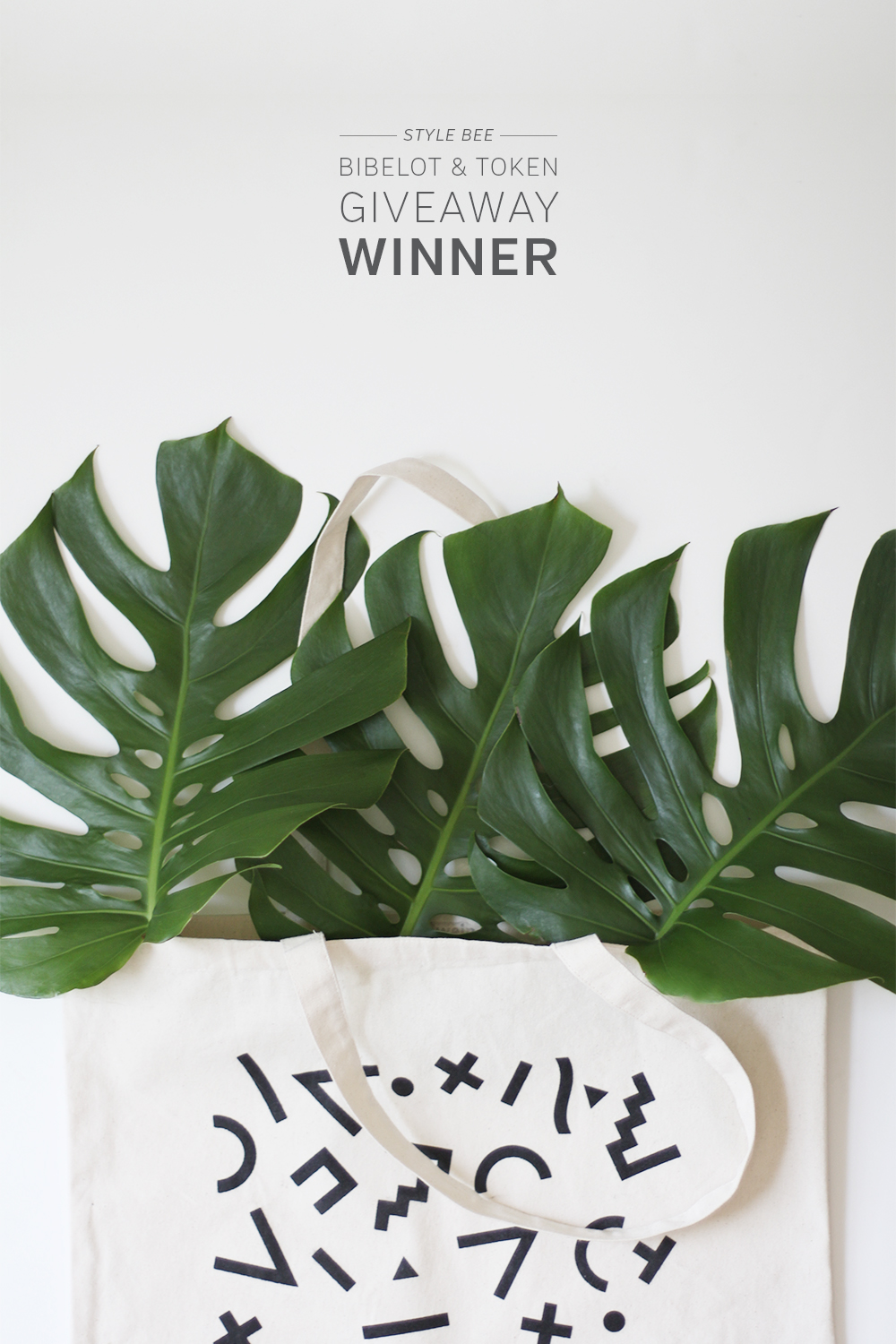 Today's the day! It's time to make someone's Monday WAY more fun than usual and announce the winner of the Bibelot & Token Giveaway. Thanks so much to everyone who entered. I loved reading about all your summer adventures and really appreciate you taking the time to enter, tag friends and for all your kind words about this great little boutique. You made it so fun for both myself and Bianca, owner of Bibelot & Token, we've already made plans to host another one!
So without further adieu! The winner is: Phoebe Bates, check your inbox lucky lady!
---
If that's not your name, don't fret! You can still pick out any goodies you like from Bibelot & Token and use code 'STYLEBEE15' for 15% off your order.
Stay tuned for more great collaborations and giveaways coming down the pipeline! xo