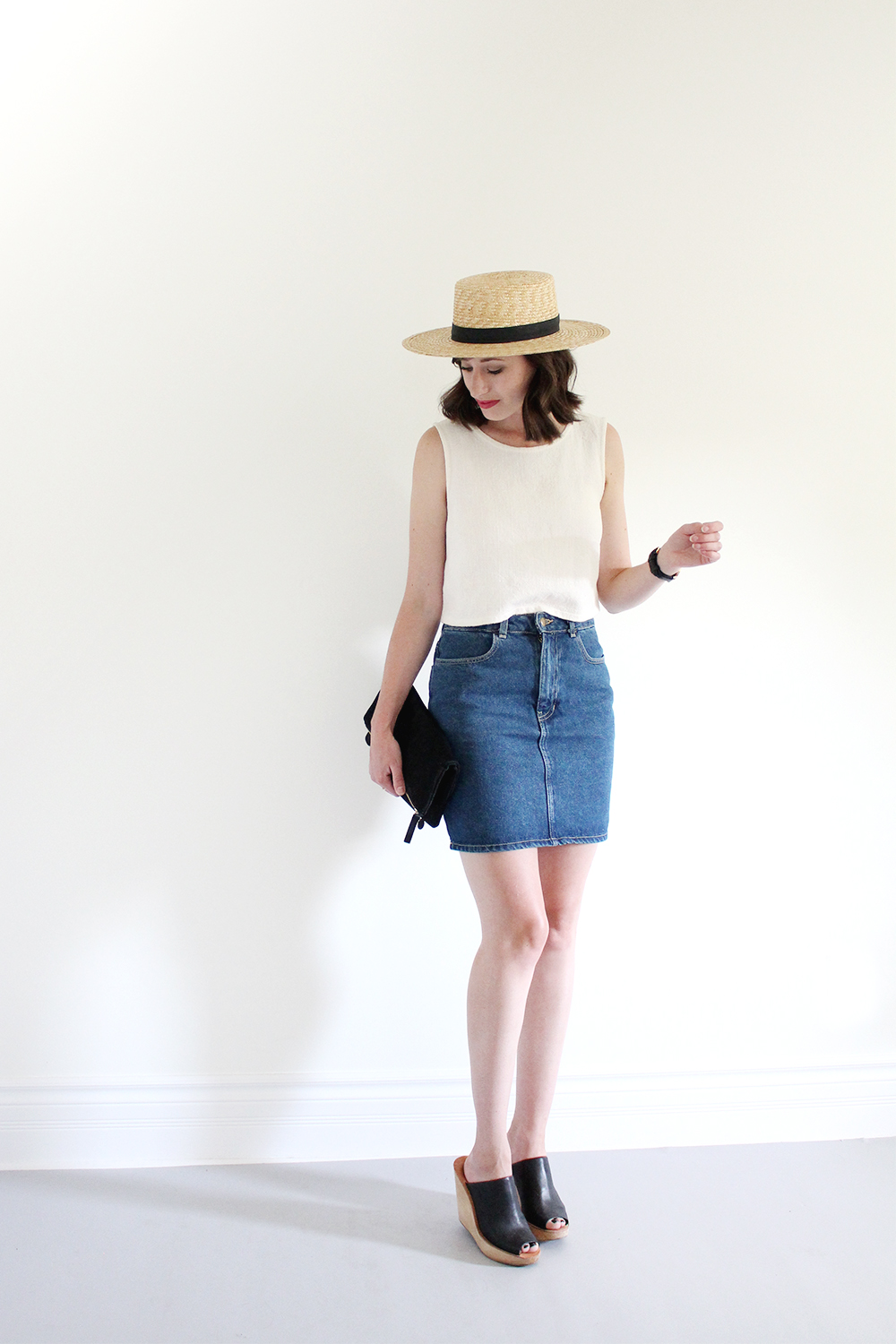 Of course as soon as I say it's not hot in Ontario yet, a massive, sweltering heat wave rolls in. GAH! I'm not one of those people that lives for the summer sun and warmth. I'm fair skinned and half British so I pretty much burn just by thinking about tanning, that and I hate being too hot. Yeah, I know, I'm the life of the beach party! So when the sun is out in full force like it has been I try to keep it under control with comfortable, cotton pieces, hats and lots of sunscreen.
I know I always say I don't subscribe to trends, and that's generally true, but I gave in to the denim skirt trend this summer. I looked for an option that was high waisted, 100% cotton, not too short and a flattering cut. Et voila, this number from American Apparel fit the bill! I'm finding it's a great alternative to shorts and actually a little cooler and yet more put together for when the heat rolls in. I dressed it up for an afternoon of summer sippin' and socializin' on a patio and paired it with my all-time favourite crop top and go-to summer accessories. I love that the result is feminine without being overtly 'girly'.
So if you're on the fence about the denim skirt trend or looking for an alternative to cutoffs, I say go for it! Have a great week friends!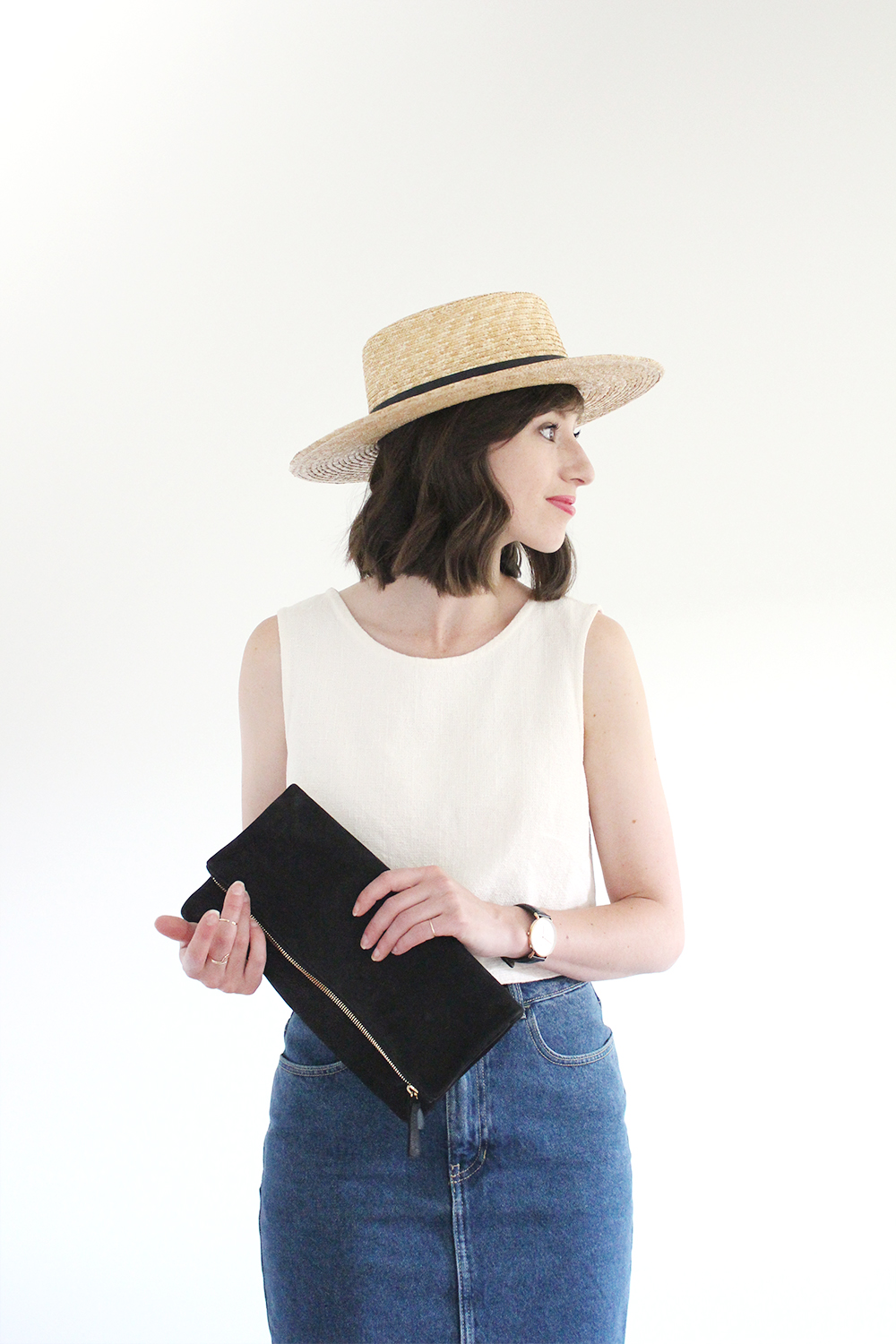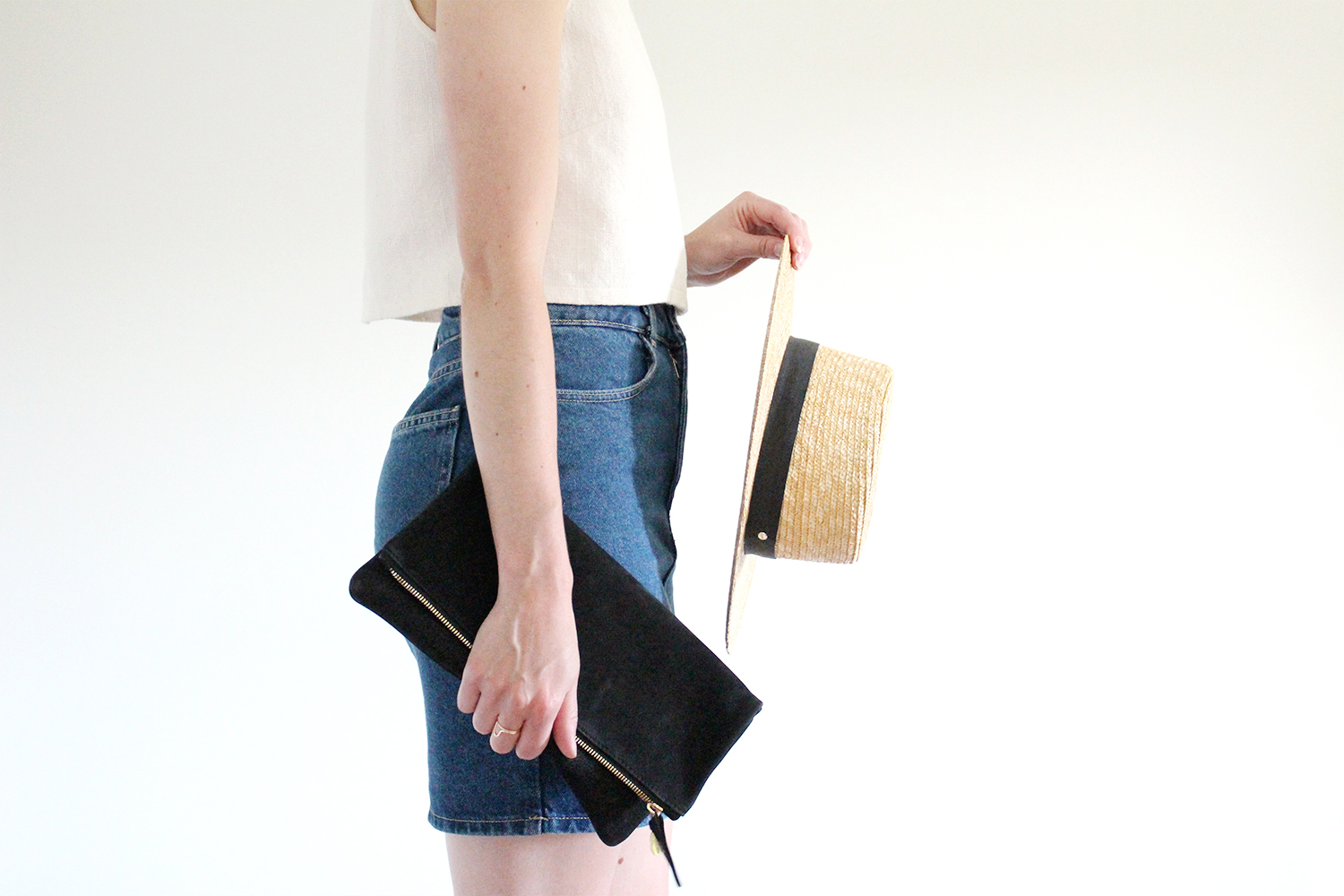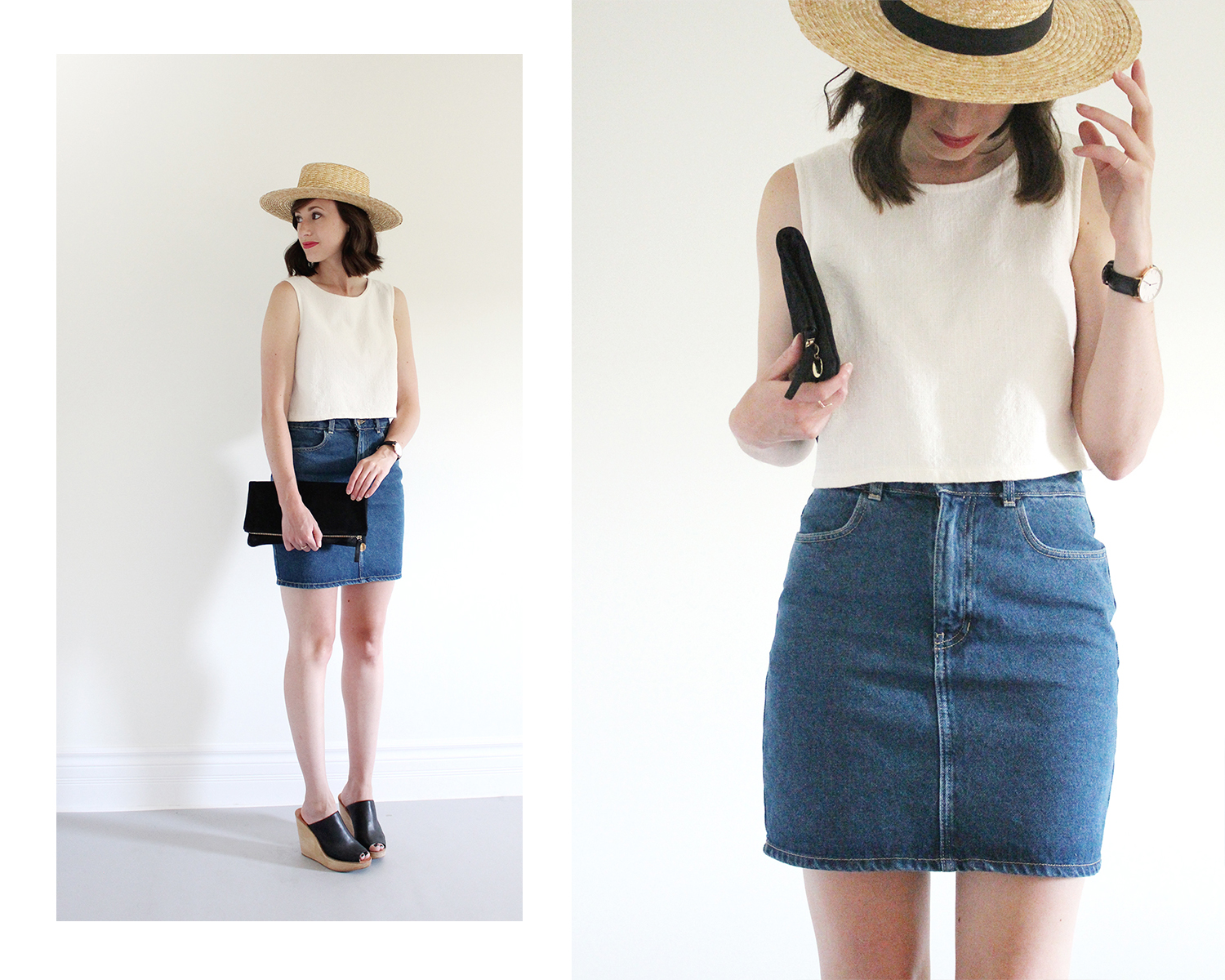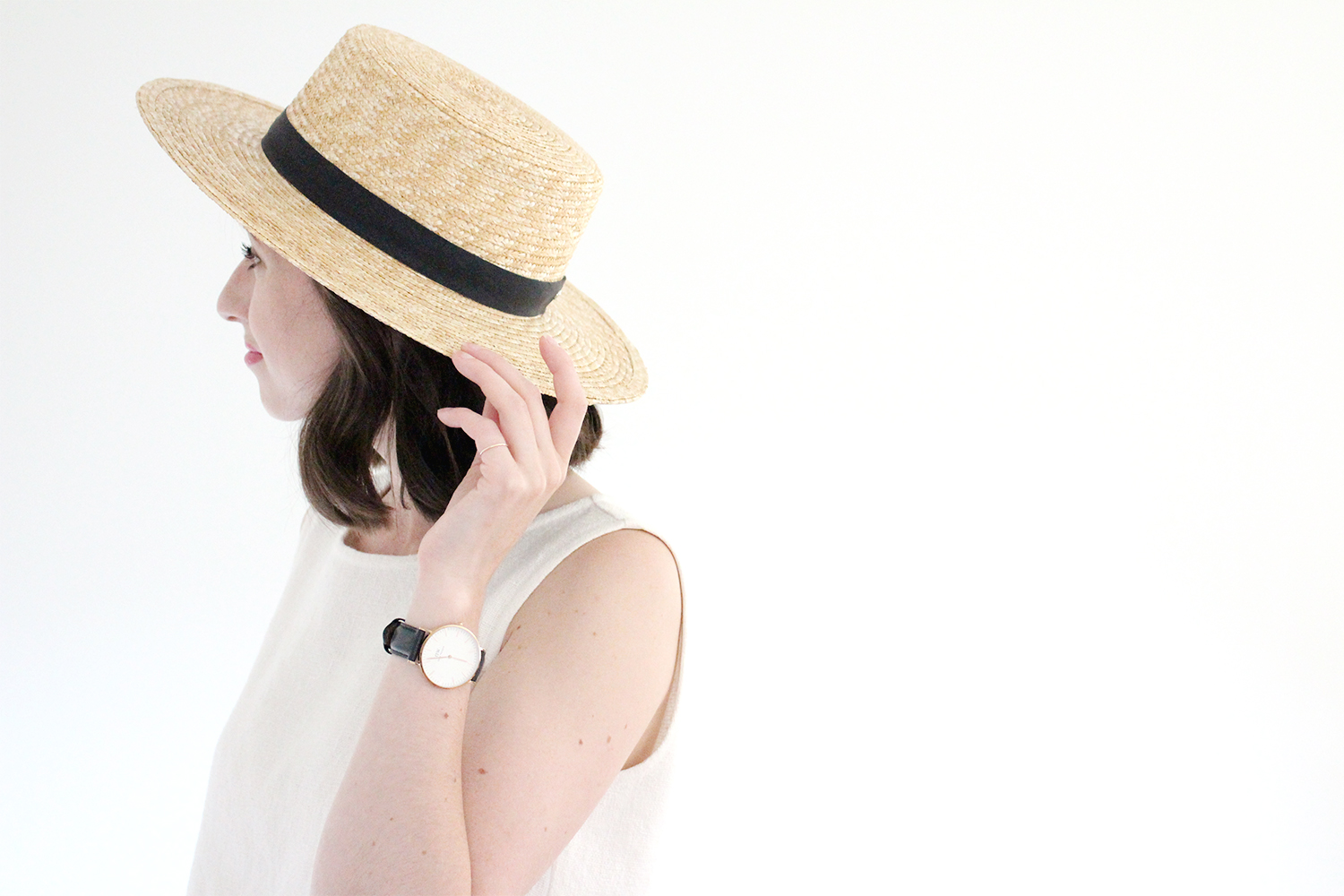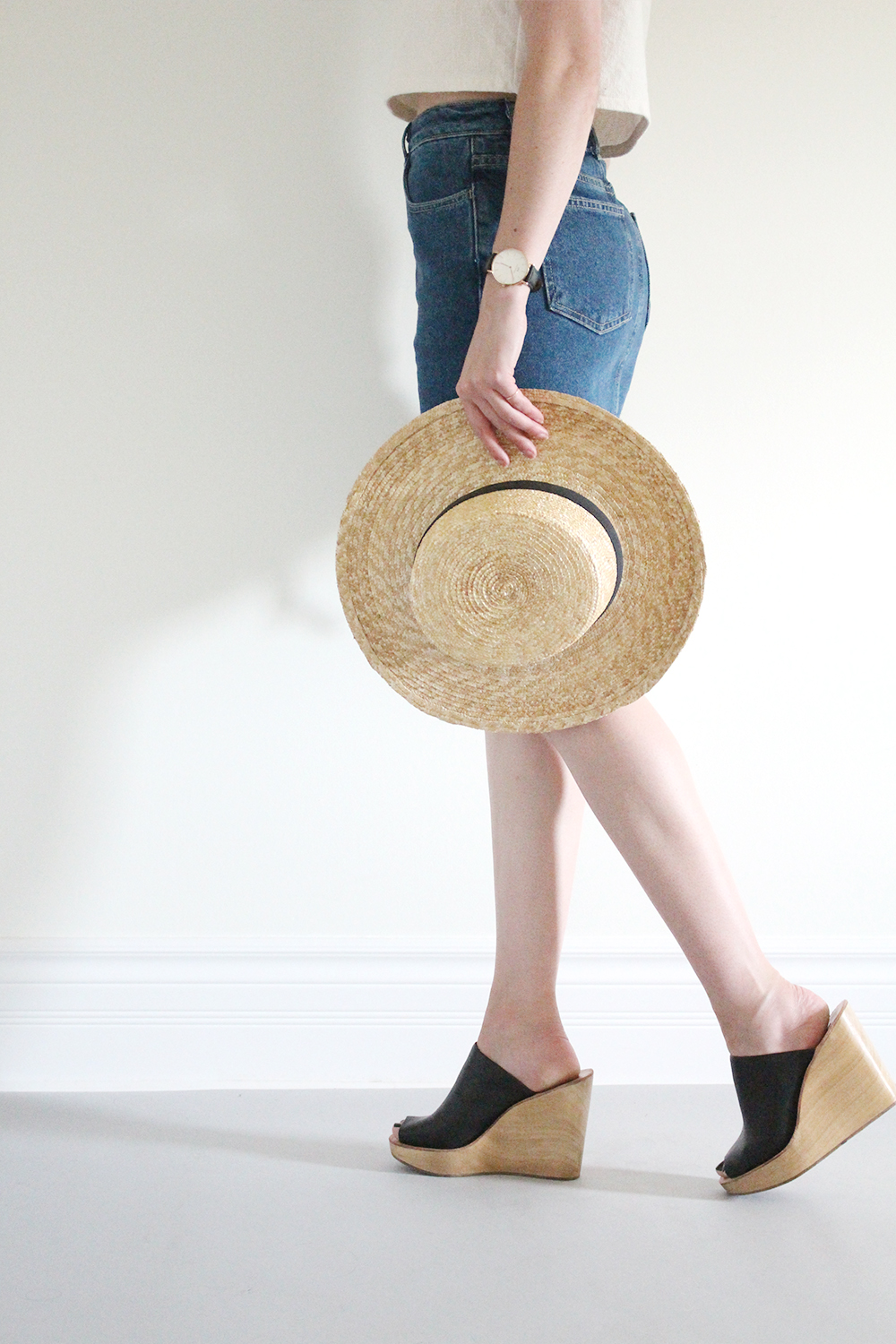 ---

---
Top old Elizabeth Suzann (love this one) | Skirt American Apparel (this one is super popular) | Shoes Rachel Comey (Size 5, 9, 9.5 + 10 still avail.)| Hat Janessa Leoné | Watch c/o Daniel Wellington | Clutch Clare Vivier | Rings Laite Atelier