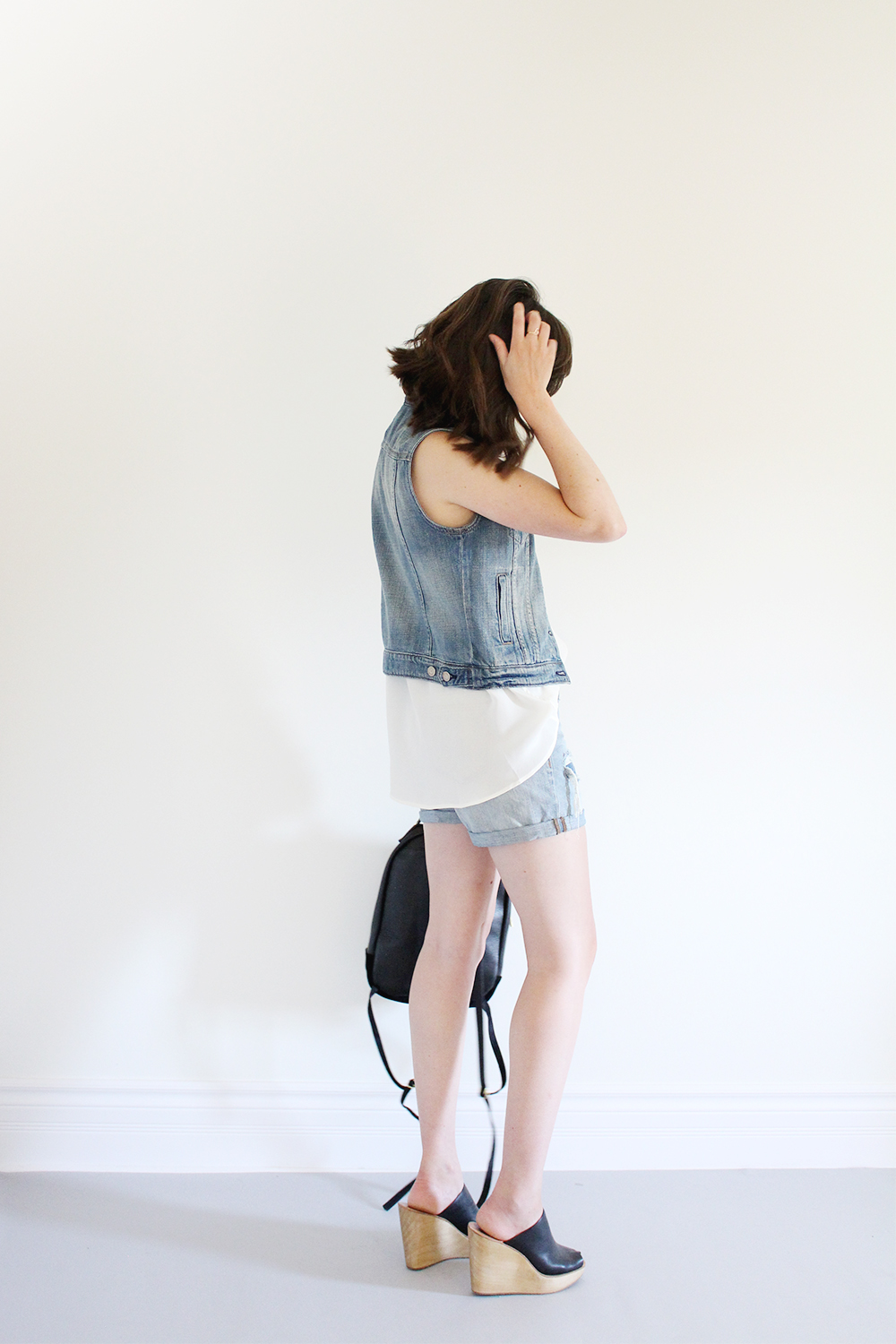 At about this point during my 10 x 10 Challenge I recall feeling a little bit constrained, so I was anticipating a similar point during this capsule closet too. The first 5 or so looks came together without much thought or effort but I wanted to push a little more to work with layers and items I wouldn't typically put together like a denim vest and denim shorts. Anyway, this was the result and I honestly didn't know how I'd feel about it until I saw the photos. I very rarely wear shorts on the blog mainly because I'm self-conscious of my pasty white legs (this is with several coats of self tanner!). I also wasn't sure that the laid-back rock 'n roll vibe I was going for would translate. But I dare say it did and I'm slowly but surely coming to terms with the paleness. So what do you know, I've surprised myself once again!
I think what makes this all work is the relaxed fit of the shorts and tank, the slight addition of structure from the vest and the sleek dark vibe that comes from the accessories. Wavy hair and a few gold accessories added just the right amount of polish to pull everything together. I need to just remember that half the fun of this Summer Foundation Closet is to try things on and figure out what's working and what's not. It doesn't always have to be perfect!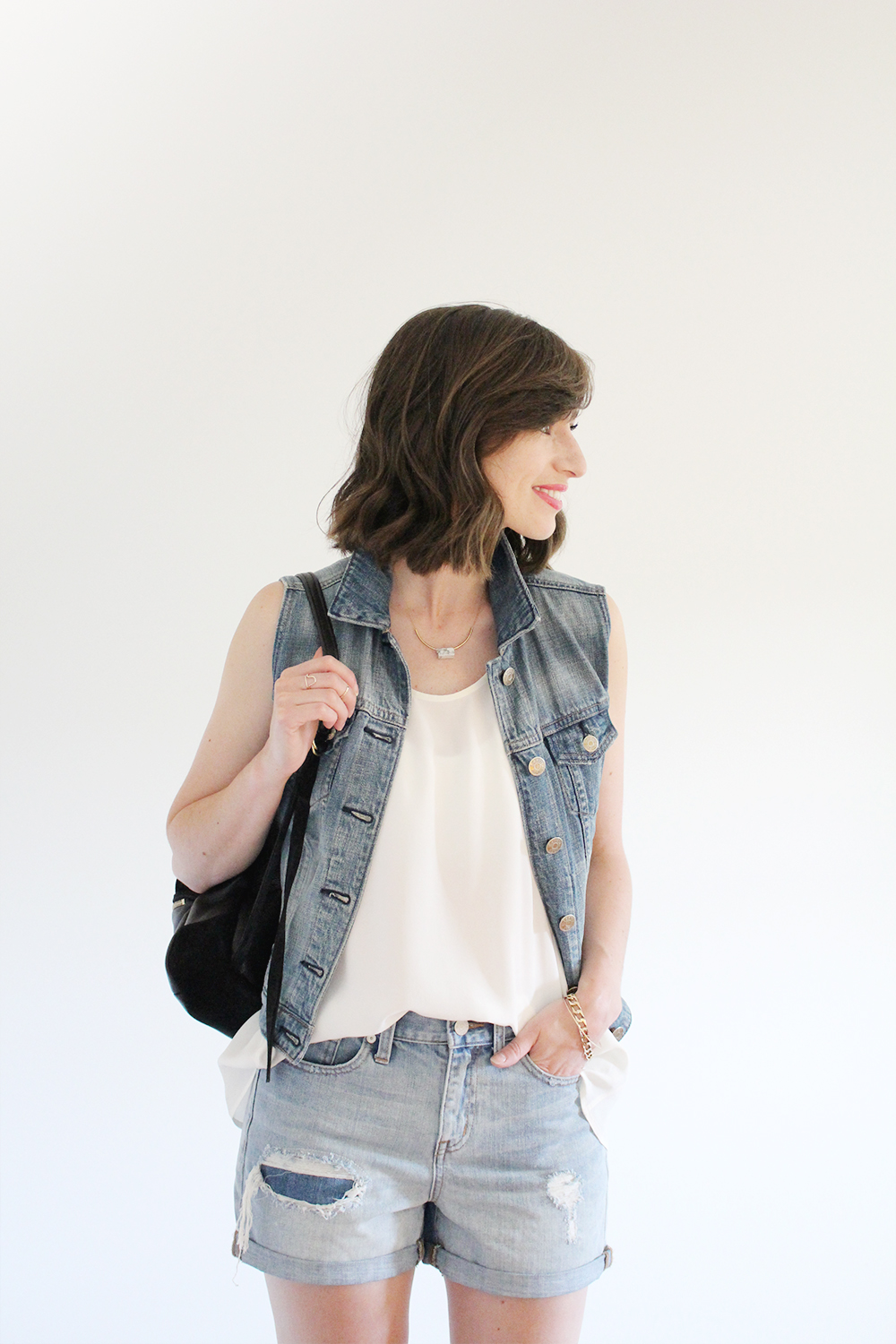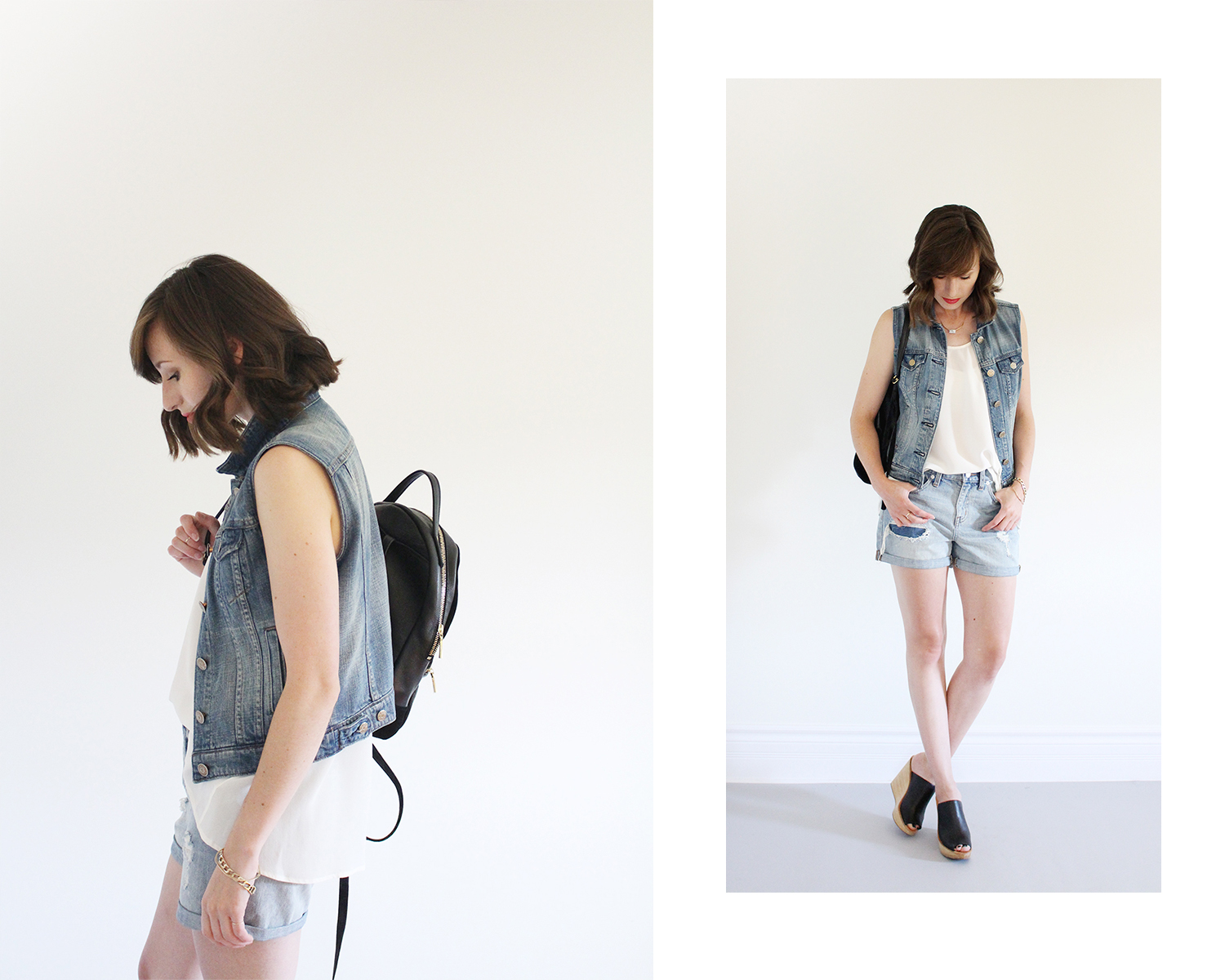 Let's just talk very briefly about what to wear under a white silk tank. In this case I decided to embrace the sheerness and let it work to my advantage by wearing a fully opaque white bralette (like this) underneath. It serves as another layer and adds a bit of interest. Plus it has a little added torso coverage and it's like wearing a sports bra in terms of comfort. Last time I wore the tank with this nude bra underneath (seriously the most comfortable fitted bra I've ever had!) and there was no show-through. So it just depends on what you're comfortable with and the look you're going for.
Ps. The next closet mission post is all about streamlining the undergarment department!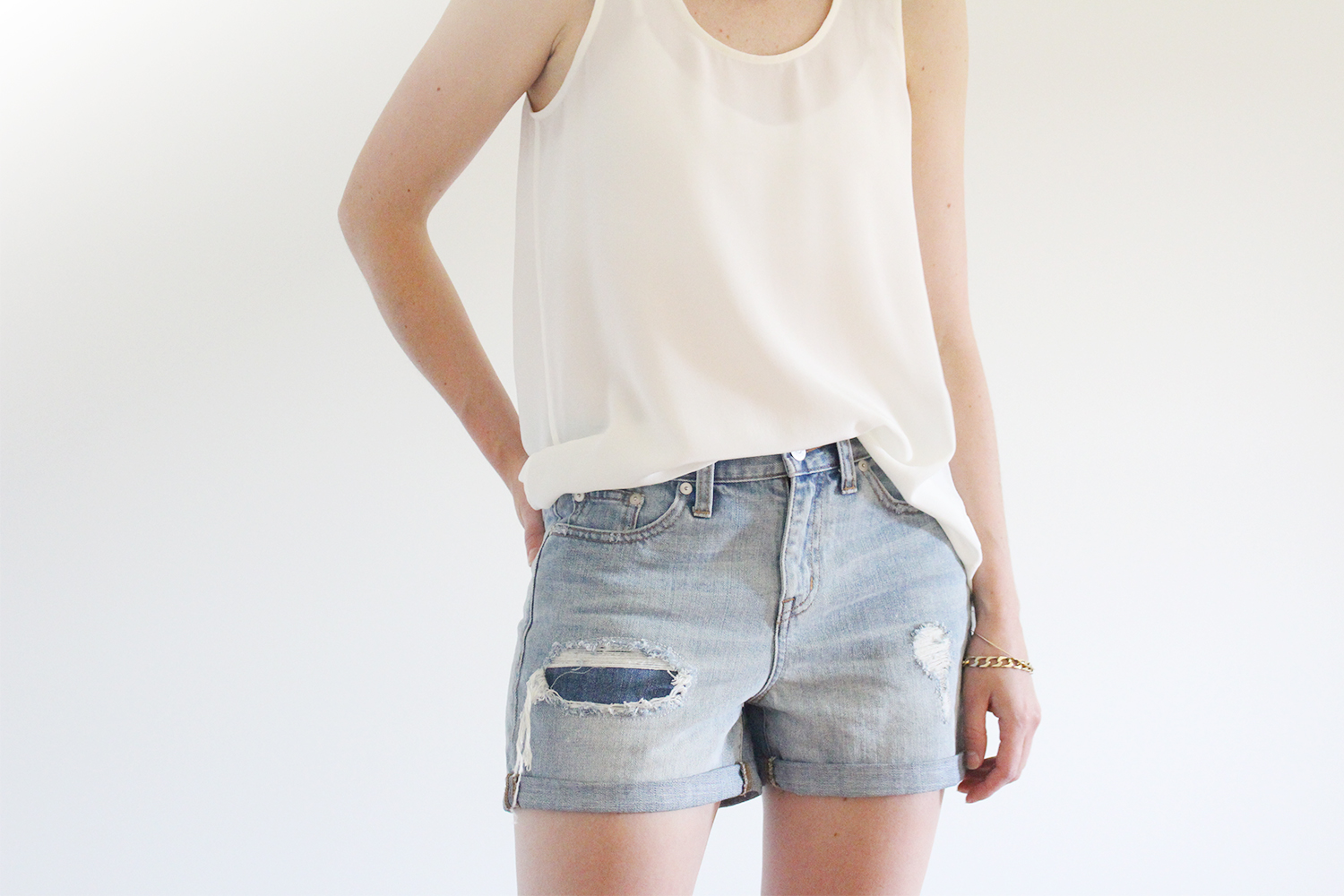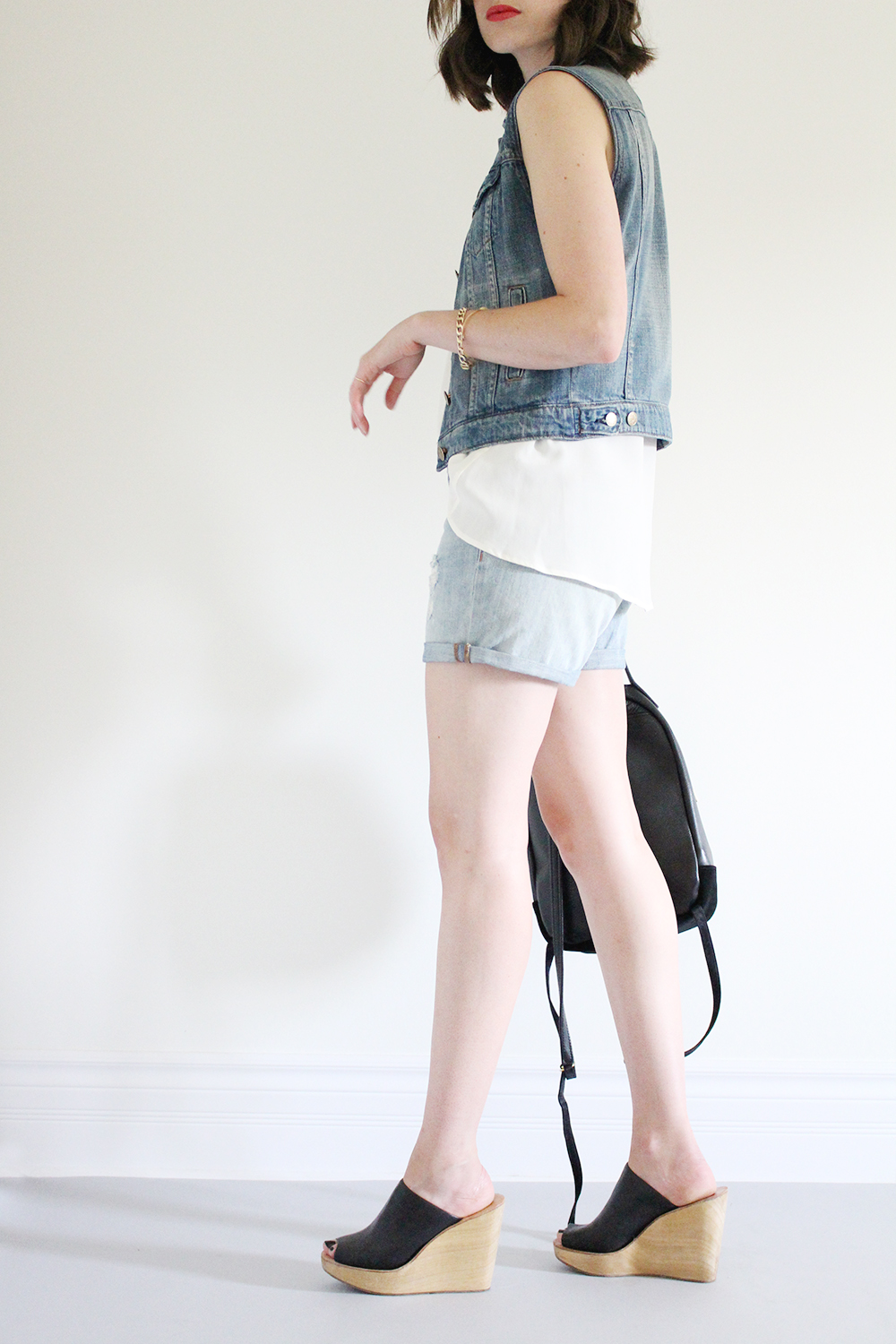 ---

---
Vest old J.Crew (similar) || Tank Everlane || Shorts Madewell || Shoes Rachel Comey || Backpack c/o Opelle Creative || Necklace MIES via Etsy || Jewelry Laite Atelier