So as I'm sure you already know, Etsy is AMAZING. It might be because I'm trying to save up and resist shopping lately but it seems like it's gotten even better in the last few months. I've been discovering so many talented makers and shops that I just had to share some with you. As I started pulling the images I noticed a pretty strong print and graphic design theme in everything I was gravitating towards. I guess bold patterns in black and cream and all things lunar have a strong hold on my psyche these days. Who knows why! Anyway, here is my current Etsy wishlist!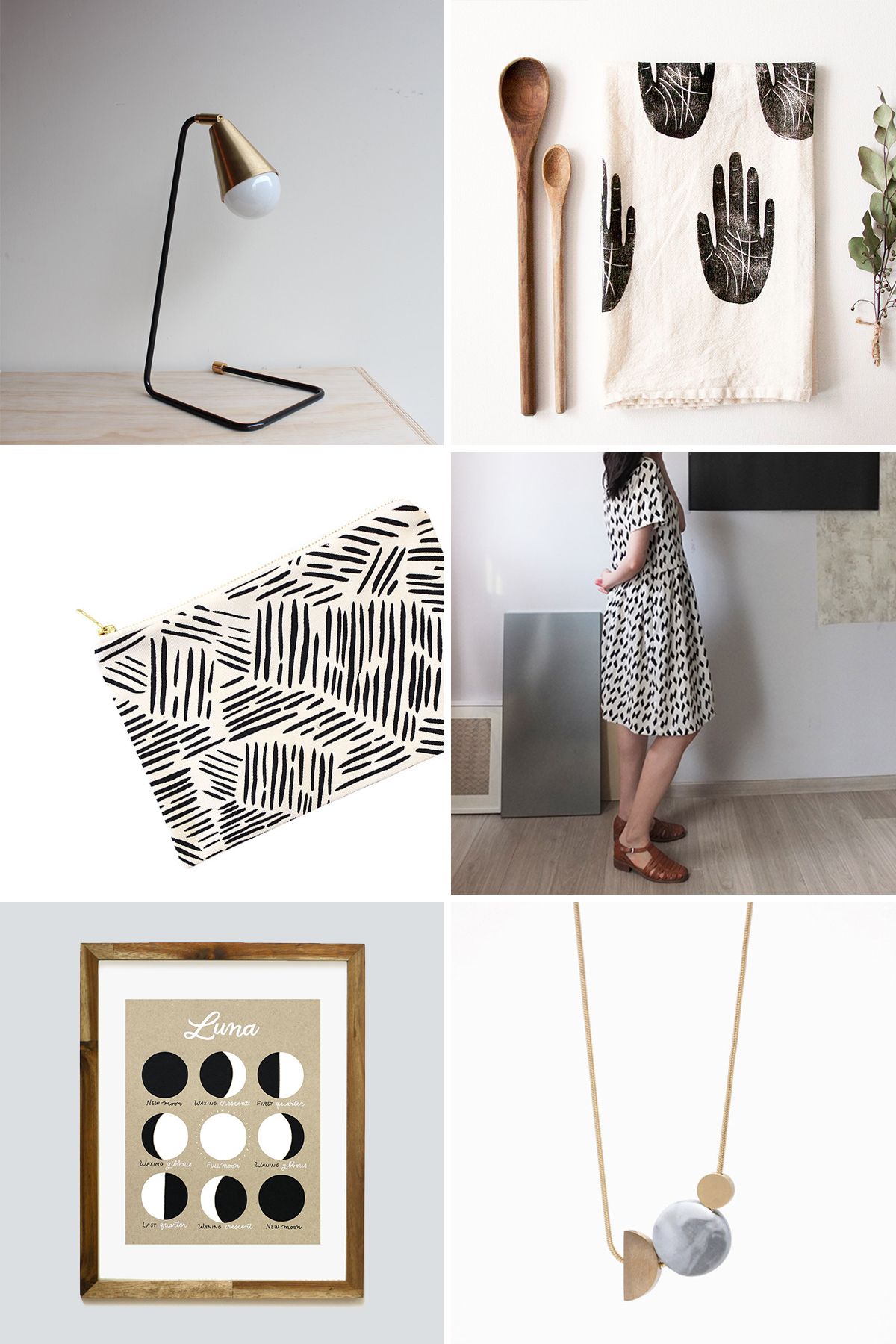 Lamp – I'm kind of wishing I'd found this before I bought my current desk lamp. It's basically a functional sculpture. Beautiful industrial design like this has me all heart eyes!
Wise Palm Tea Towel – I'll have to attribute my affinity for tea towels to my Mum who has an epic collection. This one is super cute and I love how the shop has styled it with spoons and sprigs.
Line Pouch – This clutch is so adorable, the perfect size (6 x 9) and only $26 CAD!!
Confetti Print Dress – The shop Meta Formose has SO many great pieces. This oversize linen printed dress is a current fave.
Luna Moon Phase Print – I've been following Worthwhile Paper on Instagram for a while now and I just love her work. This print might have to make it's way to my office at some point!
Two Moons Necklace – Told you I'm into all things lunar right now! Love the geometric simplicity of this necklace.
---

---