I'm not known for my overly optimistic attitude but I've got to admit, July was awesome! I've been working longer hours than ever, shooting twice as much for the blog, making a ton of new connections with brands all over the globe and I'm loving it! Despite running a little low on sleep I've been more motivated than ever and I can't wait to share all the collaborations and good things I've been cooking up. But before we get to that let's take a look back at the month of July before the whole thing is just a blurred speck in my memory!
LOCALIST INSIDER
So I could be all aloof and act like, 'Yeah no big deal I was in a magazine.' but I'm so not that cool. Of course a major highlight of the month was my Localist Insider feature in FLARE magazine, one of my all-time favourite Canadian publications. It started with a few emails back and forth between myself and one of Flare's fashion editors, Kate Dingwall, who was an absolute pleasure to work with. We exchanged ideas for an outfit, locations and all the details on my favourite spots around Guelph. Then photographer Jenna Marie Wakani and makeup artist Victoria Fedosoff made their way out for a morning of primping and shooting around the city. I was awkward and scrunch-faced but Jenna was such a pro and helped me relax. I'm used to taking all my own photos so it was great to have someone else direct for a bit. The article turned out great and I'm so glad I was able to represent my unique city.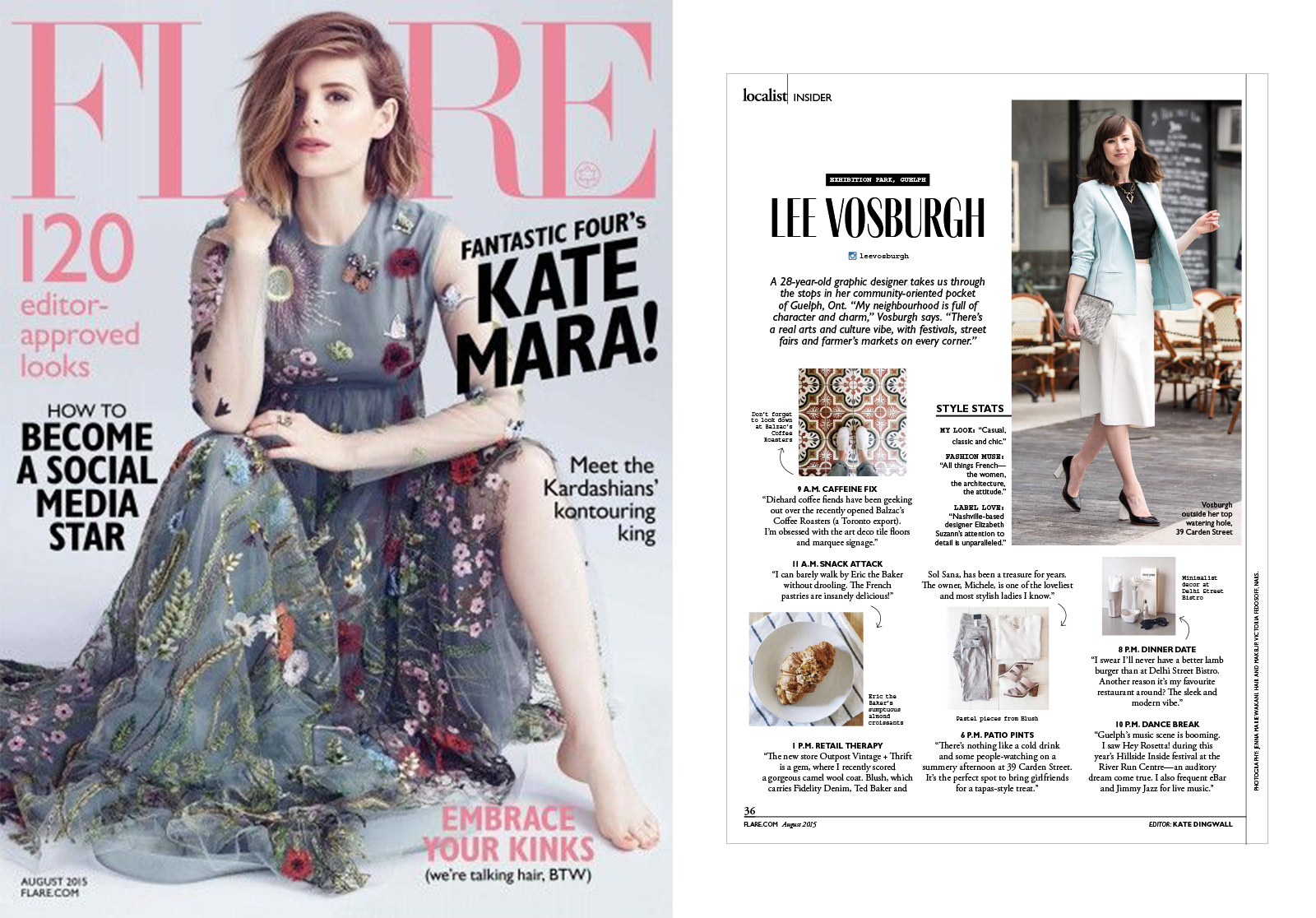 STYLE
Since we're on the topic of style I'll just roll with it. July was super hot so I kept things pretty simple. My shopping has been at bay for the last little while but I did pick up a couple pieces from Everlane and I'm so glad I did. They finally restocked the white linen sweater and it's been amazing (they sold out again but this one is similar) and I'm totally obsessed with the chambray shift dress. Both are in may bag for our trip to Vancouver at this very moment. Here's a few peaks at July's looks.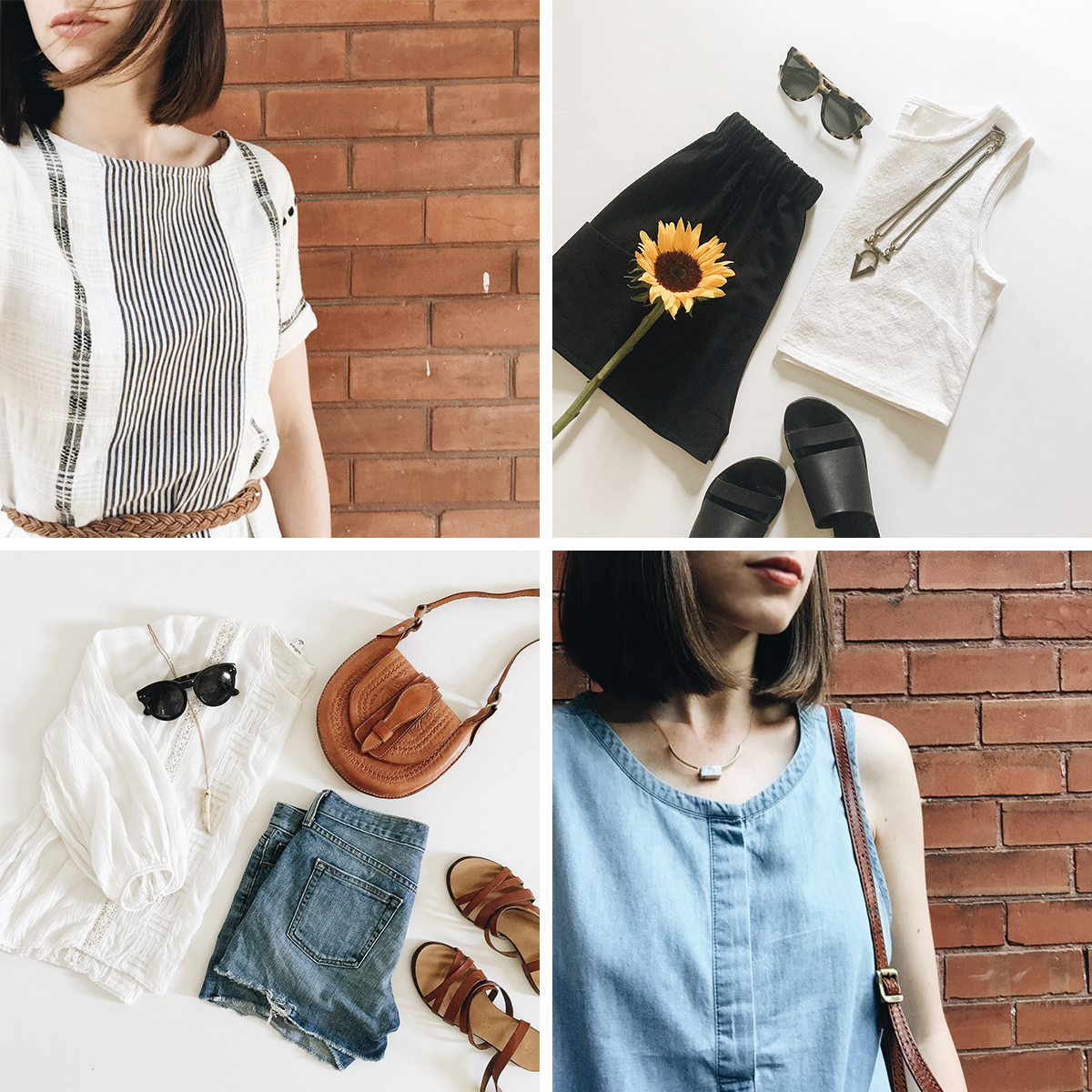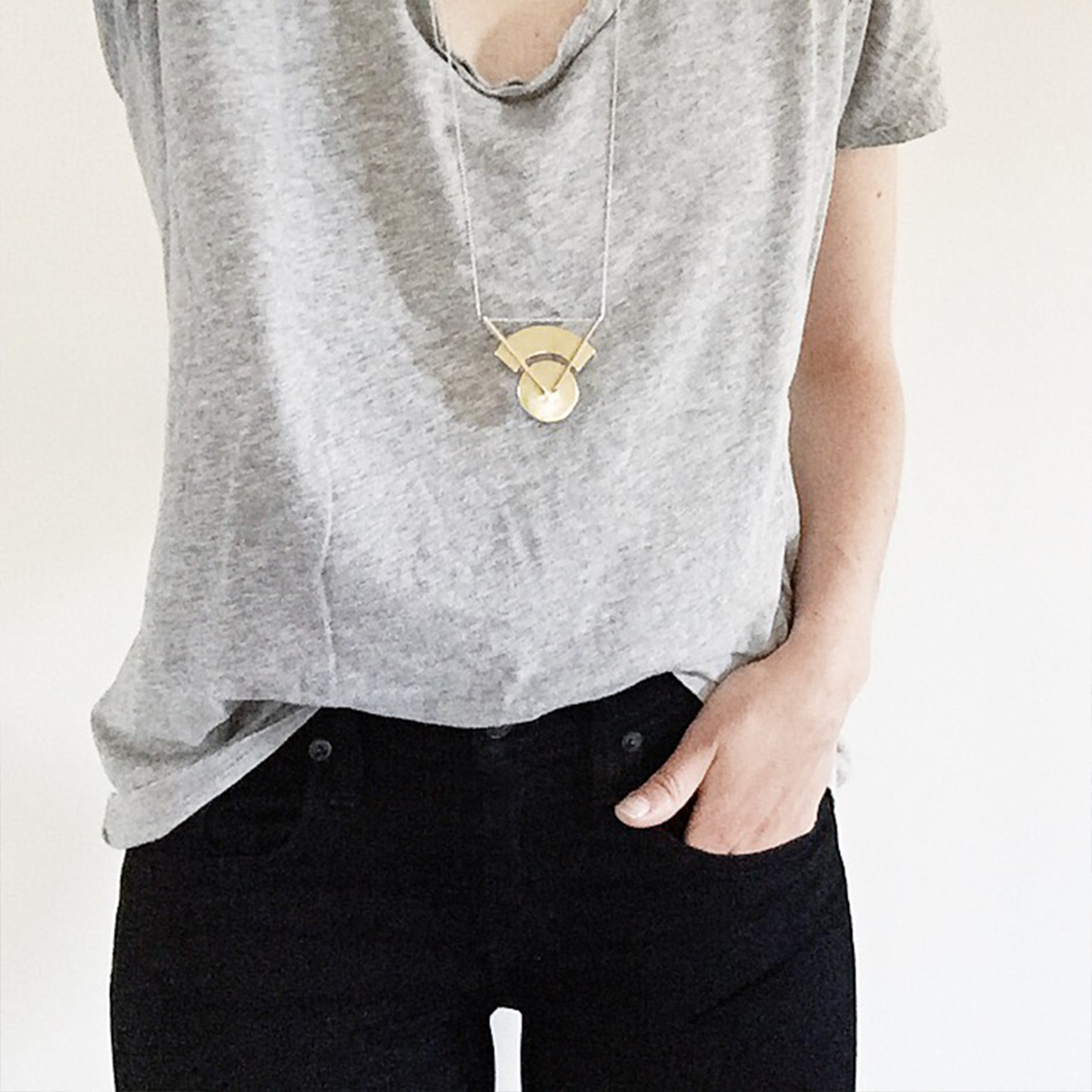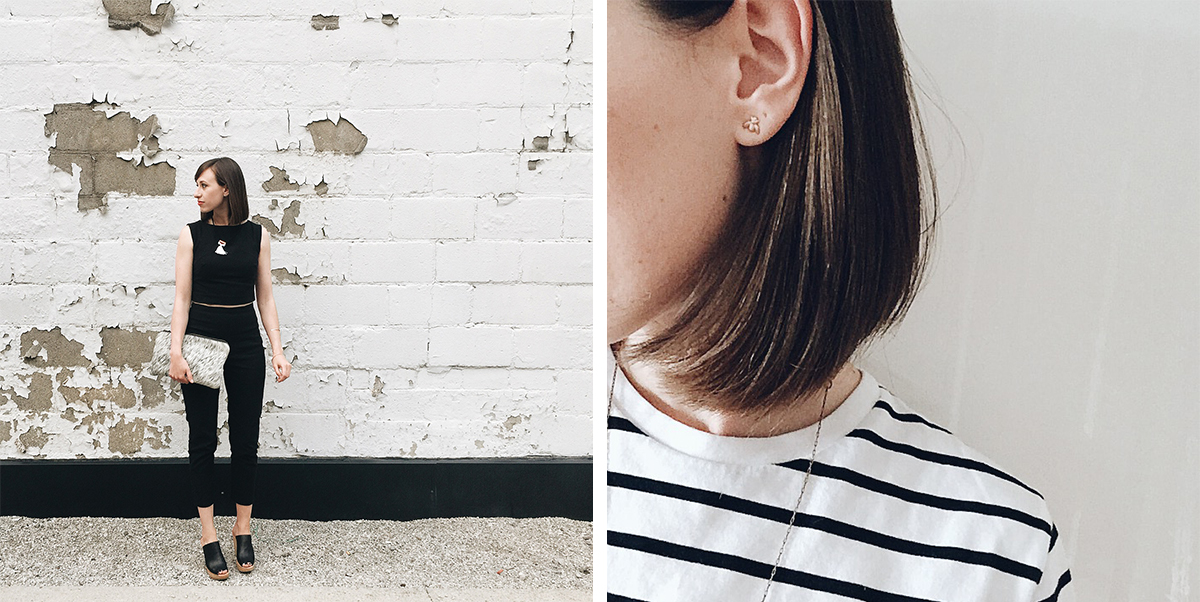 SUMMER FOUNDATION 10/20
My Summer 20 Foundation Closet is 1/2 done! Say whaaat? I can't believe there have already been 10 outfits but I've got a feeling that the next 10 are going to be even better! It's been a great challenge to come up with different options and looks that I really like. A couple haven't quite made the cut but that's just part of the process. Here's a look at the first 10 that did.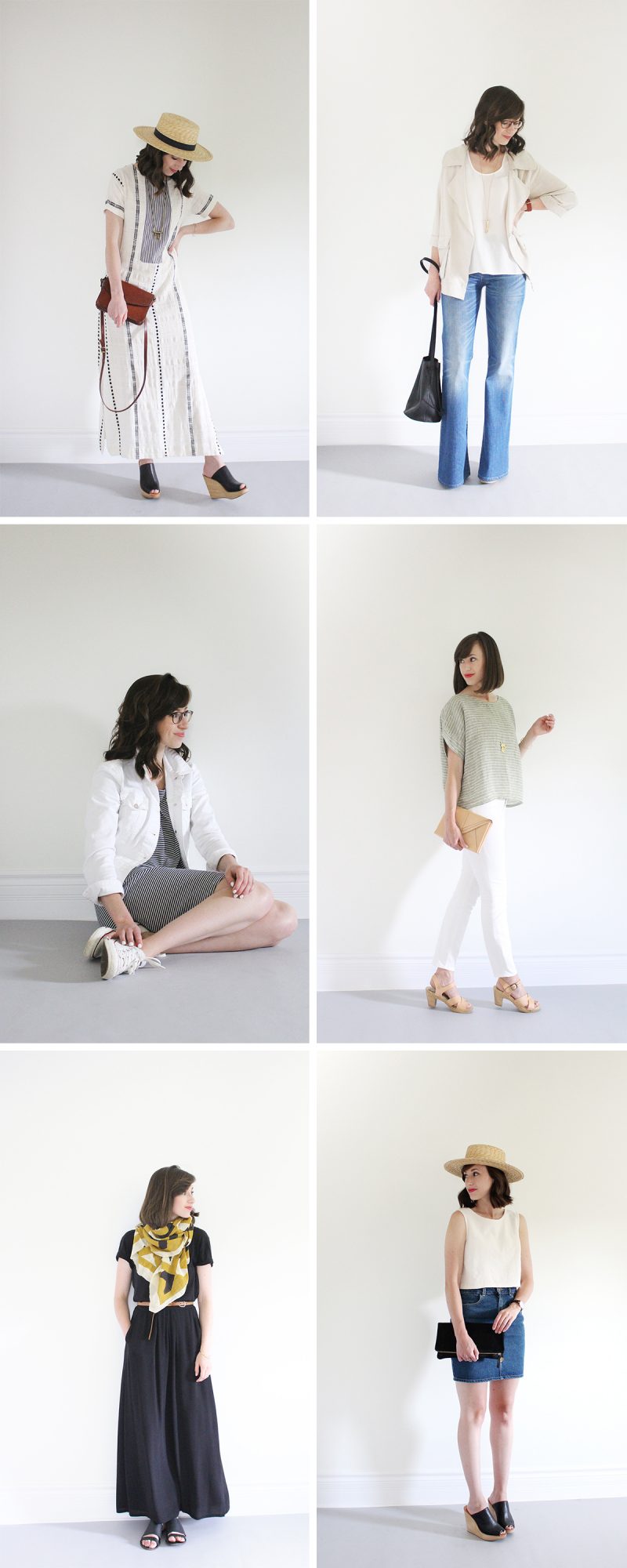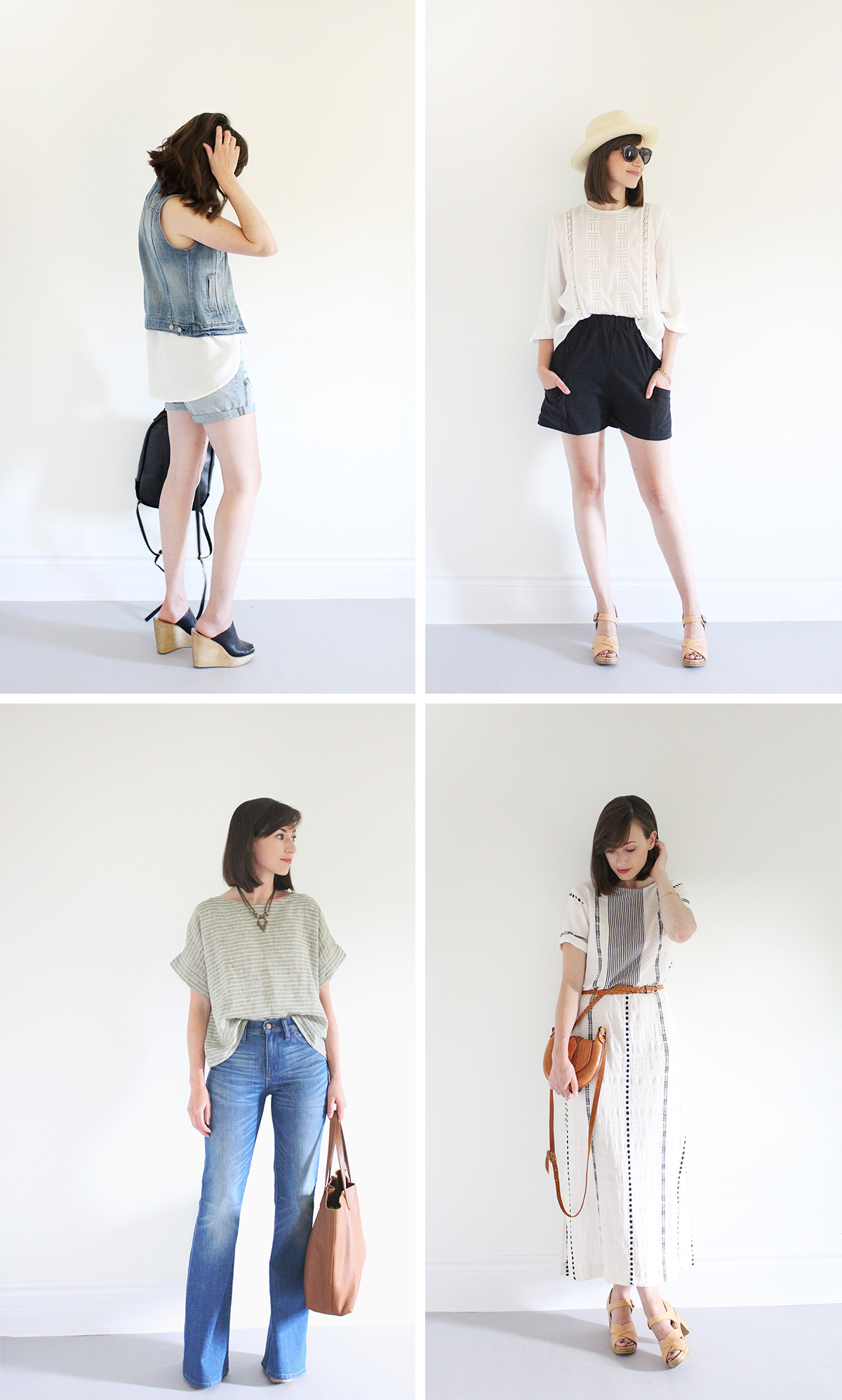 ALGONQUIN
Our Algonquin camping trip feels like ancient history now but as I was going through my photos for this post I found some gems that transported me back immediately. My favourite part about the whole trip was seeing just how happy Dobby was to be out in the wild. You can see all our shots from the adventure and what we like to Wear, Eat and Do while we're in the park.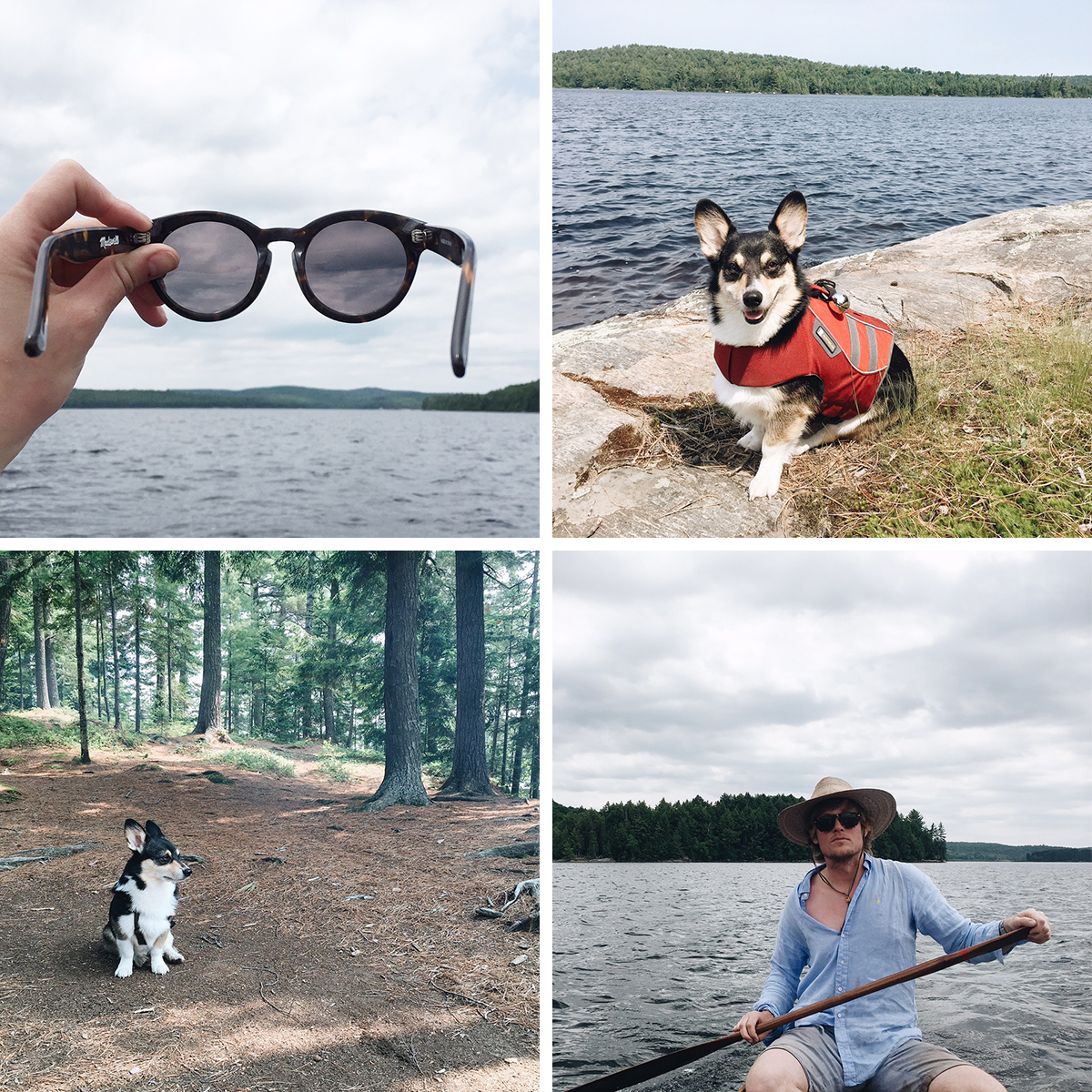 DOBBY
Speaking of Dobby, he's been an amazing little office buddy while I burn the midnight oil. He's not too impressed with the whole thing but he's a little trooper. We've been working on his social skills and he's getting much better. He doesn't like other dogs when he's on leash but treats, discipline and a lot of consistency is starting to help. We often forget that dogs are little individuals with their own ideas and opinions about who they meet. He'll be spending the week we're away with his good buddy Charlie (his brother and my parent's corgi).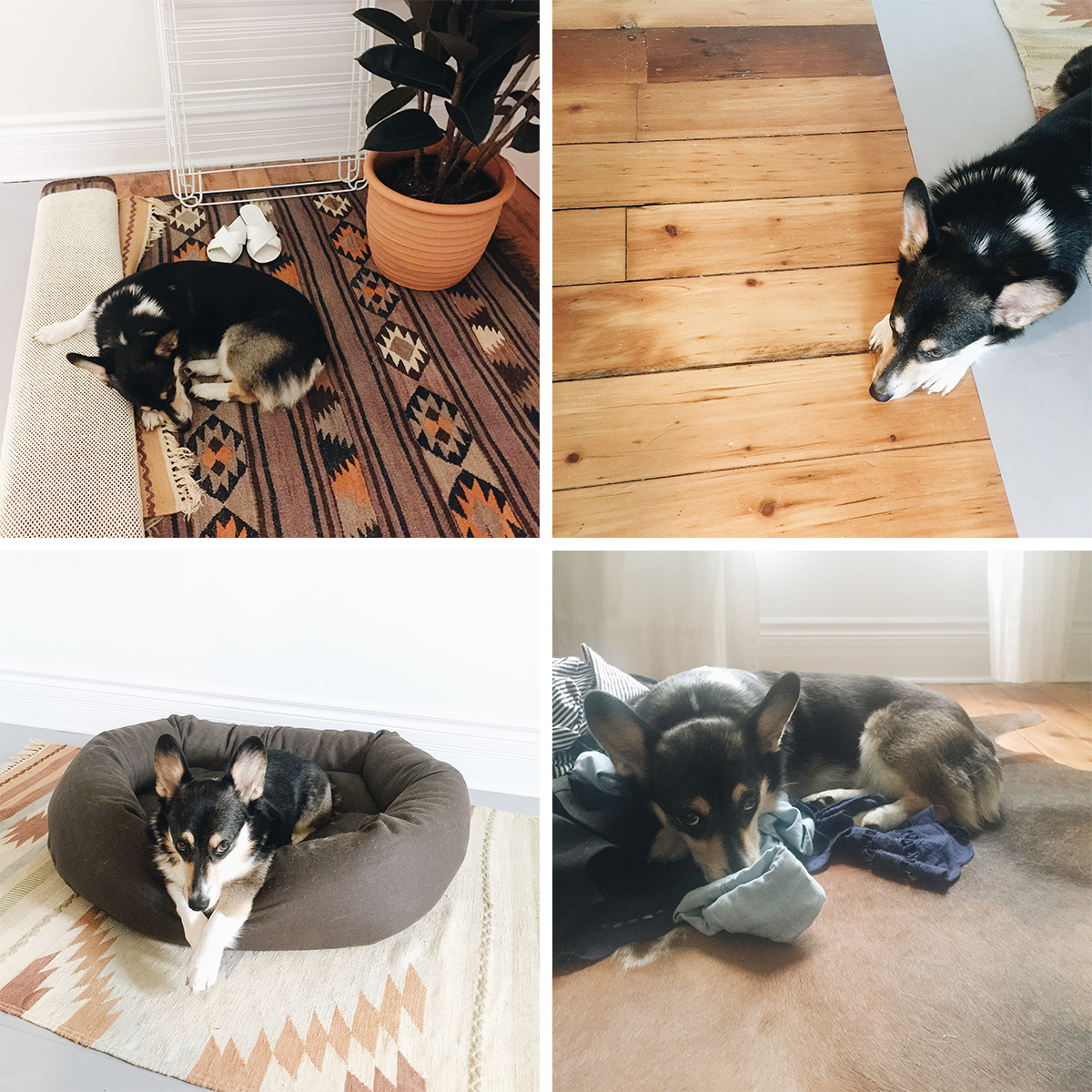 FLOWERS
What would these monthly vibes be without a compilation of flower and plant photos? I've been loving the late summer night light these days and so have my plants!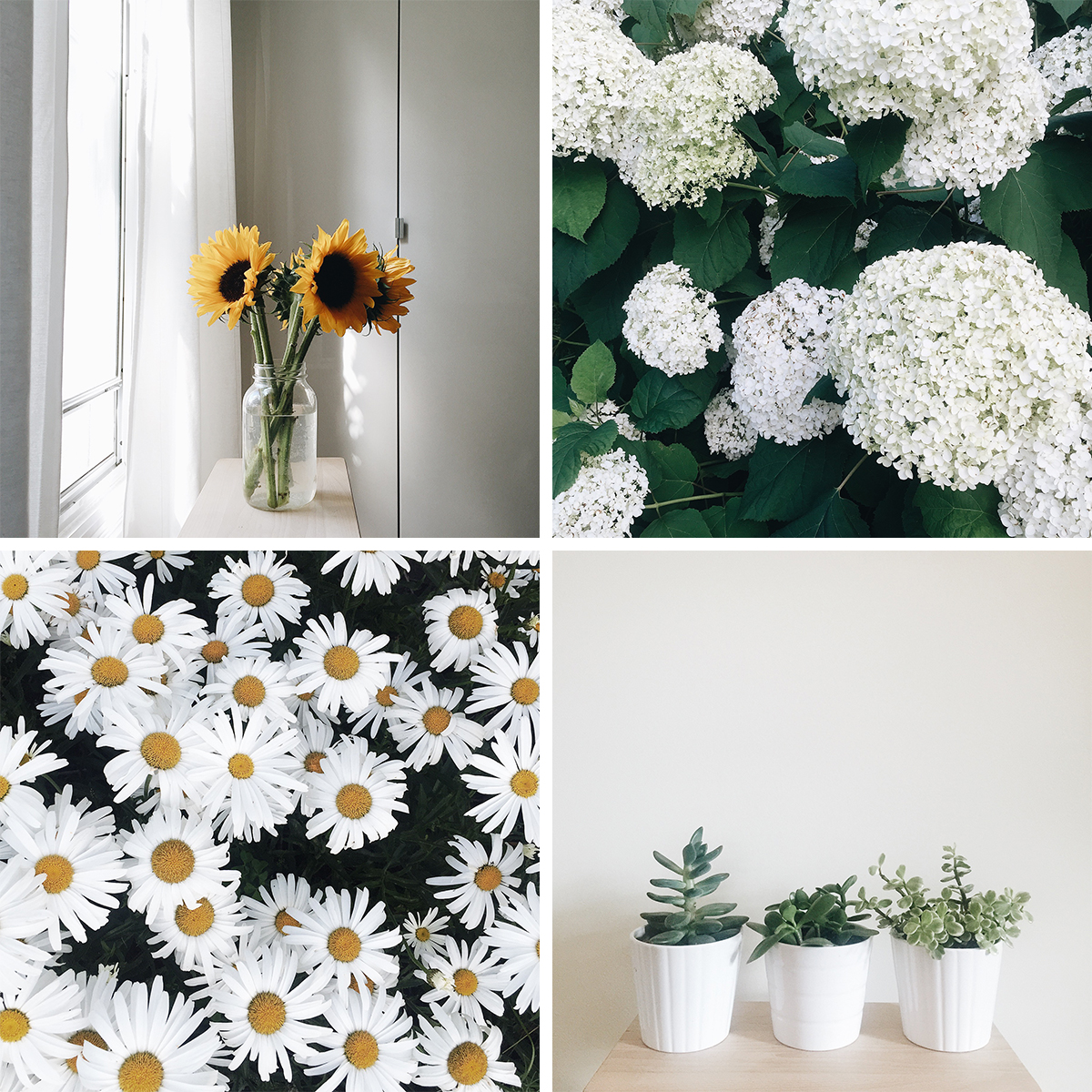 HOME
I've been relying heavily on Dave to forge ahead on the home front this month. He's been working so hard on the kitchen and bathroom reno. A previous owner had plastered directly over a beautiful brick wall in our kitchen but we were able to salvage it really well. PHEW! We also discovered that we could open up the entire ceiling and now at it's 14 ft at the peak. Two huge wins! I've been snapping shots here and there of our finished rooms that help remind me that all these renos are worth it in the end.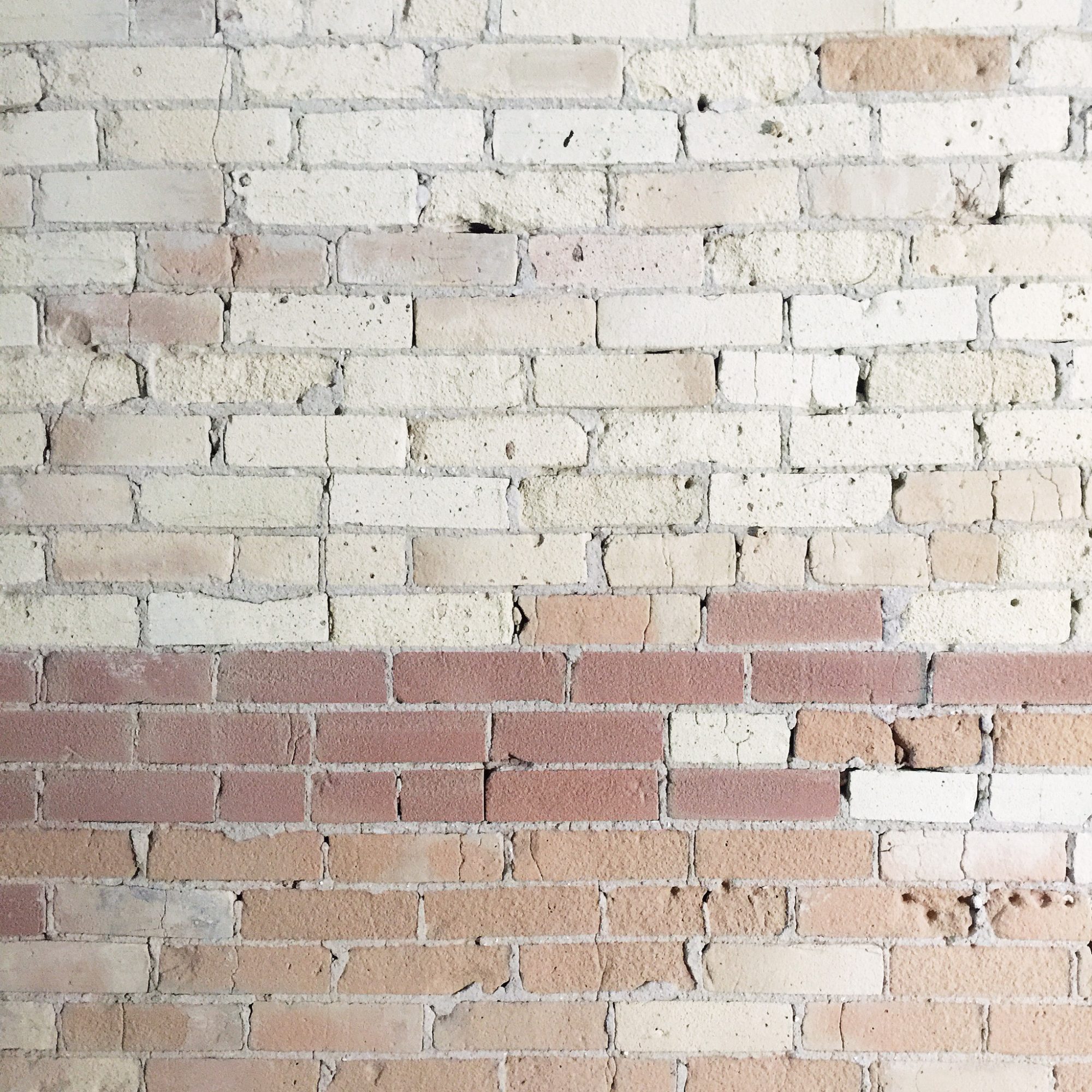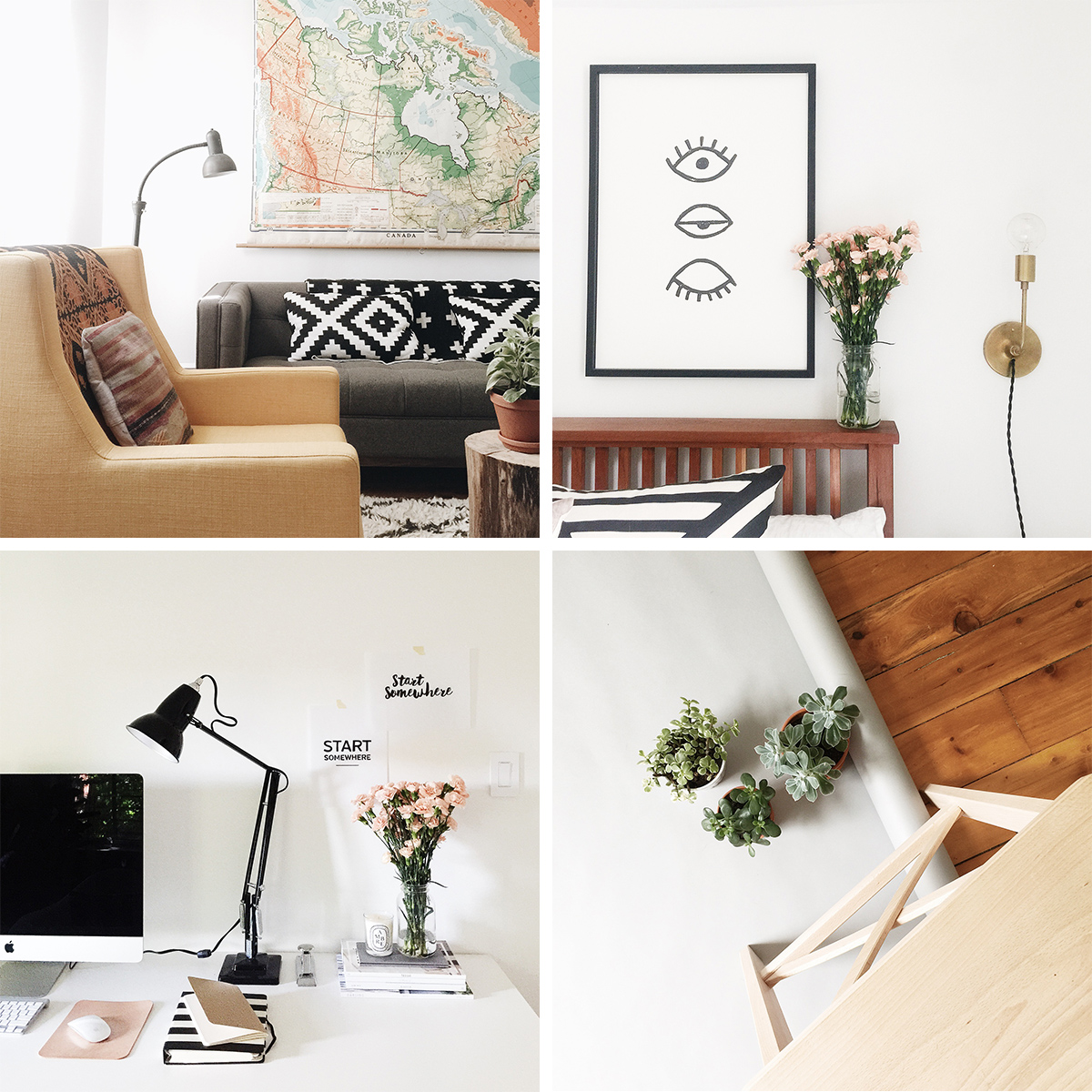 TREATS
Having no kitchen has meant a lot of take out and restaurant eating. Which, truthfully, has started losing it's novelty but there are definitely some perks to going for out for every meal of the day.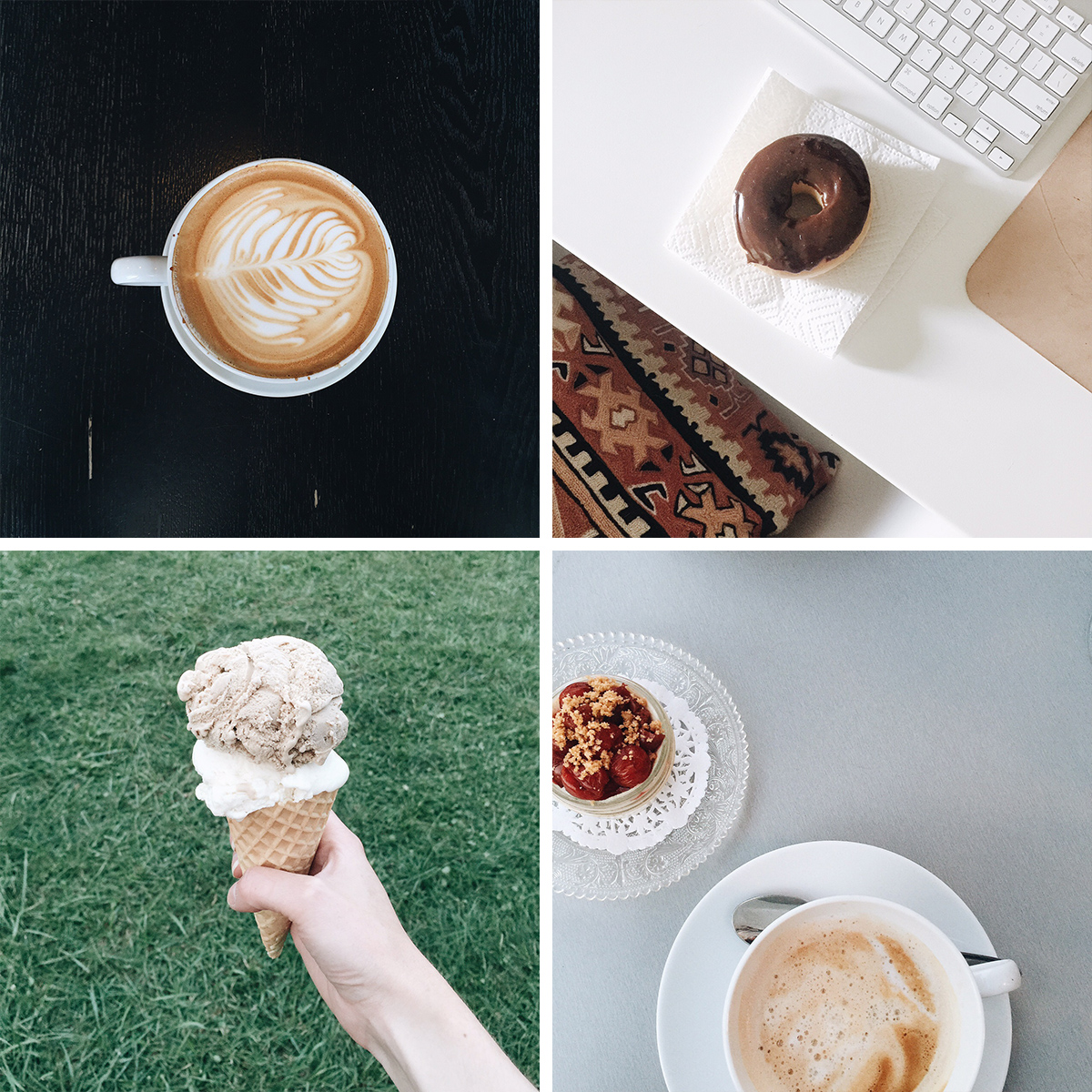 Yeah, safe to say July was jam packed! August shows no signs of letting up but we're headed to the other side of the country at this very moment. We're spending the next 9 days in Vancouver, Tofino and Victoria so be sure to follow along on Instagram for all the updates!
Have a fabulous weekend and thanks for reading! xo
PS. Thanks to those who've let me know about Style Bee not showing up in FEEDLY. I'm working to get this sorted out in the near future! Sorry for the inconvenience.