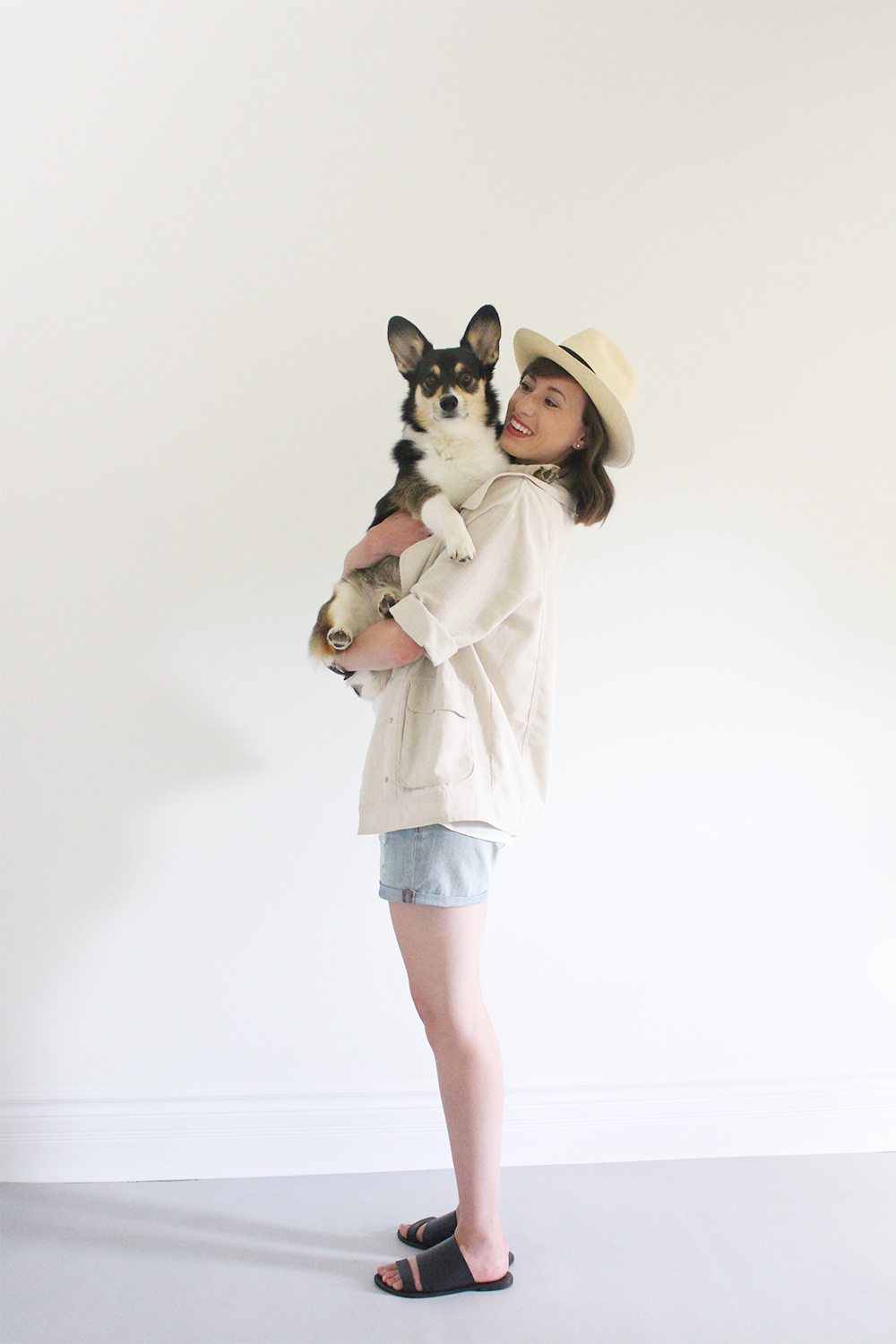 Dobby decided he should be in today's post and of course I couldn't say no, a corgi is always the best accessory! He looks super alert because the remote shutter control makes the camera zoom and focus, which obviously means it's possessed and entirely untrustworthy. Dobby has so many opinions about everything and misses absolutely nothing, it's hilarious, adorable and sometimes a little bit ridiculous. But of course he's our perfect baby boy 🙂
Can you believe we're already at 15/20 summer looks? I can't! I feel like I was just getting started on this capsule yesterday. But the numbers never lie! At this point I've established a few favourite looks that have been on steady repeat, now I'm looking to work in pieces I haven't worn as often, like these shorts and this jacket, to get a bit more use out of them. This look is super relaxed and perfect for weekends or after work. Most days when Dave get's home we take Dobby for a long stroll around the neighbourhood to get outside and decompress from what's usually been a stressful workday.
So here's an idea, take a look in your closet for an item that's been on the bench this summer and see if you can't give it some play time!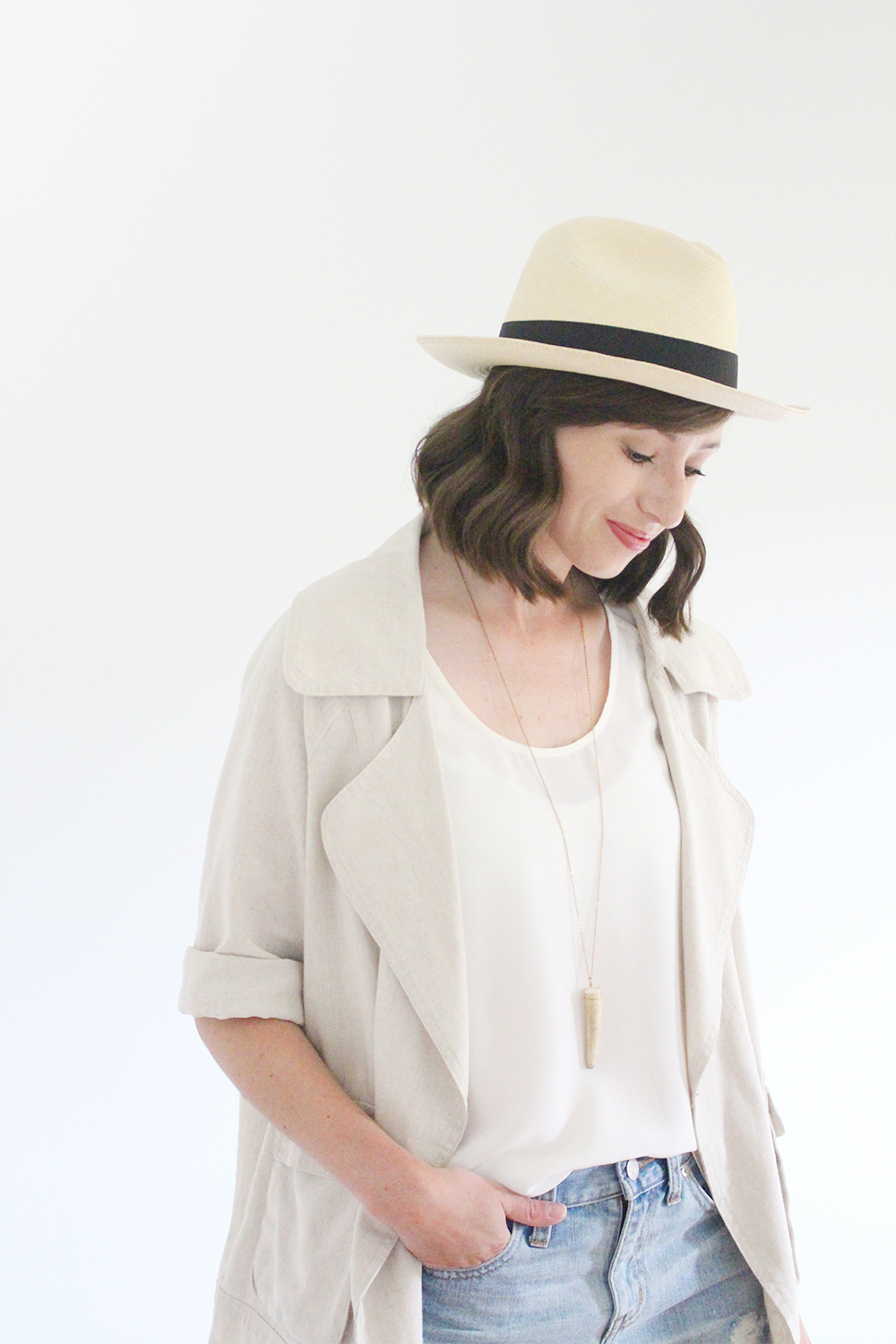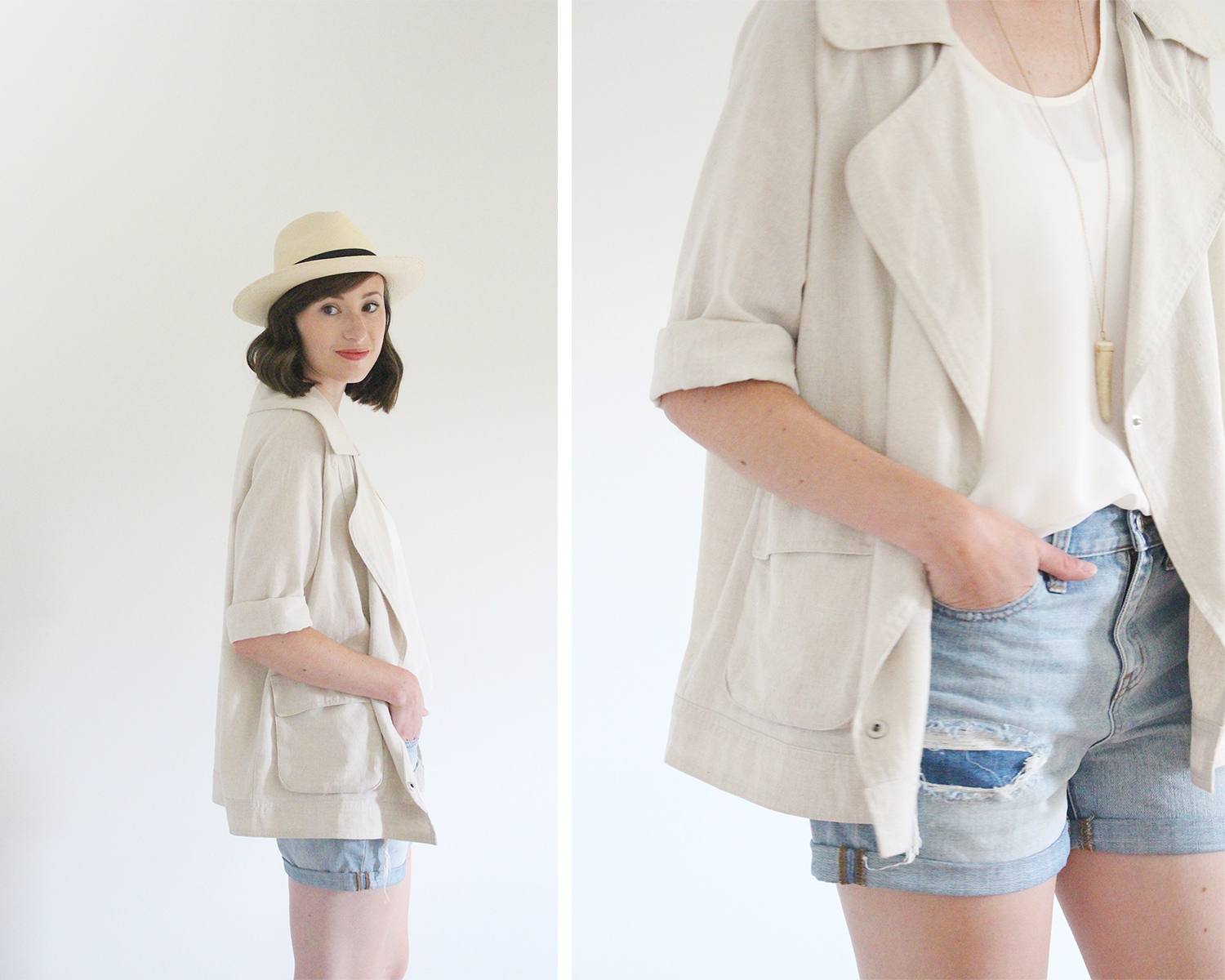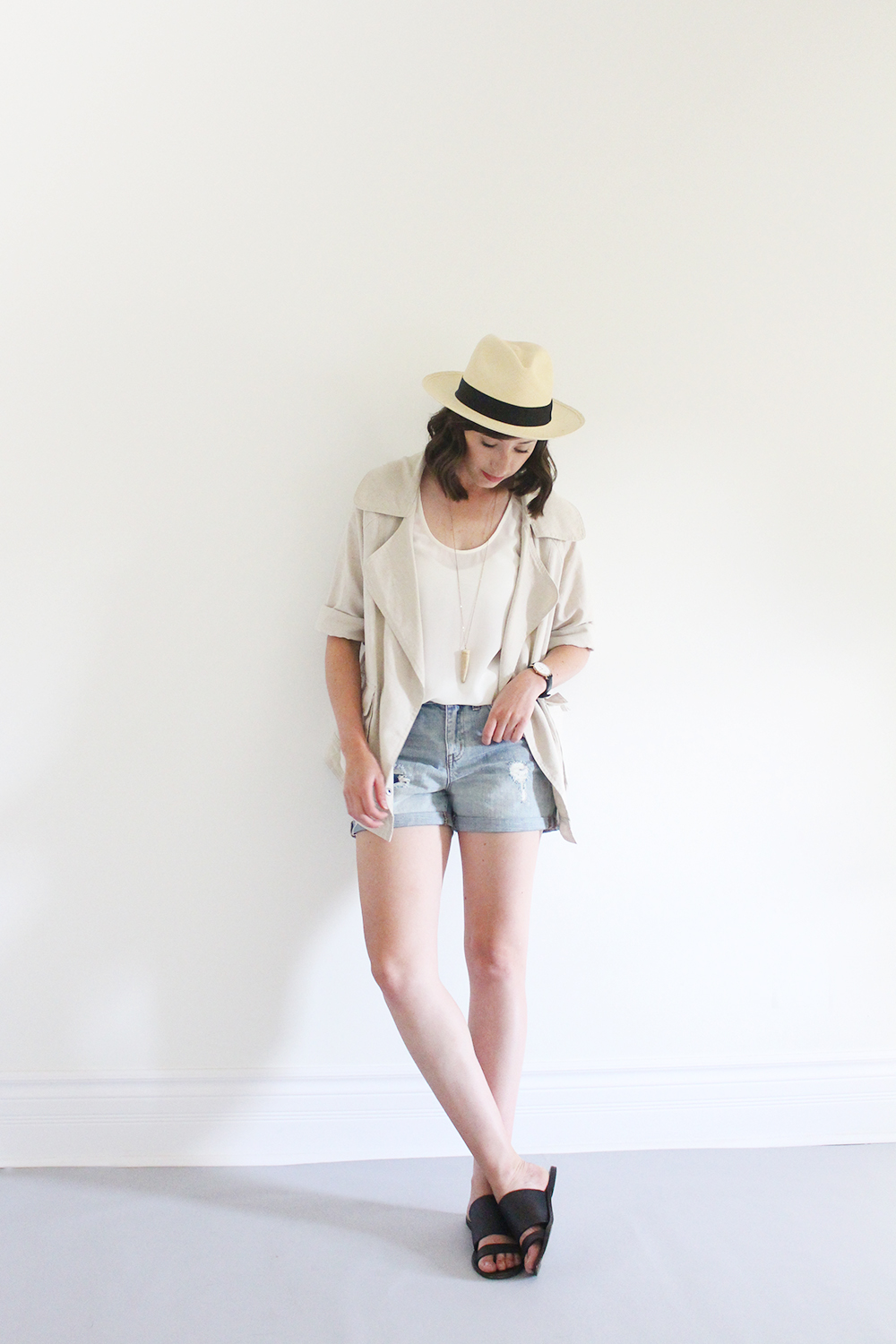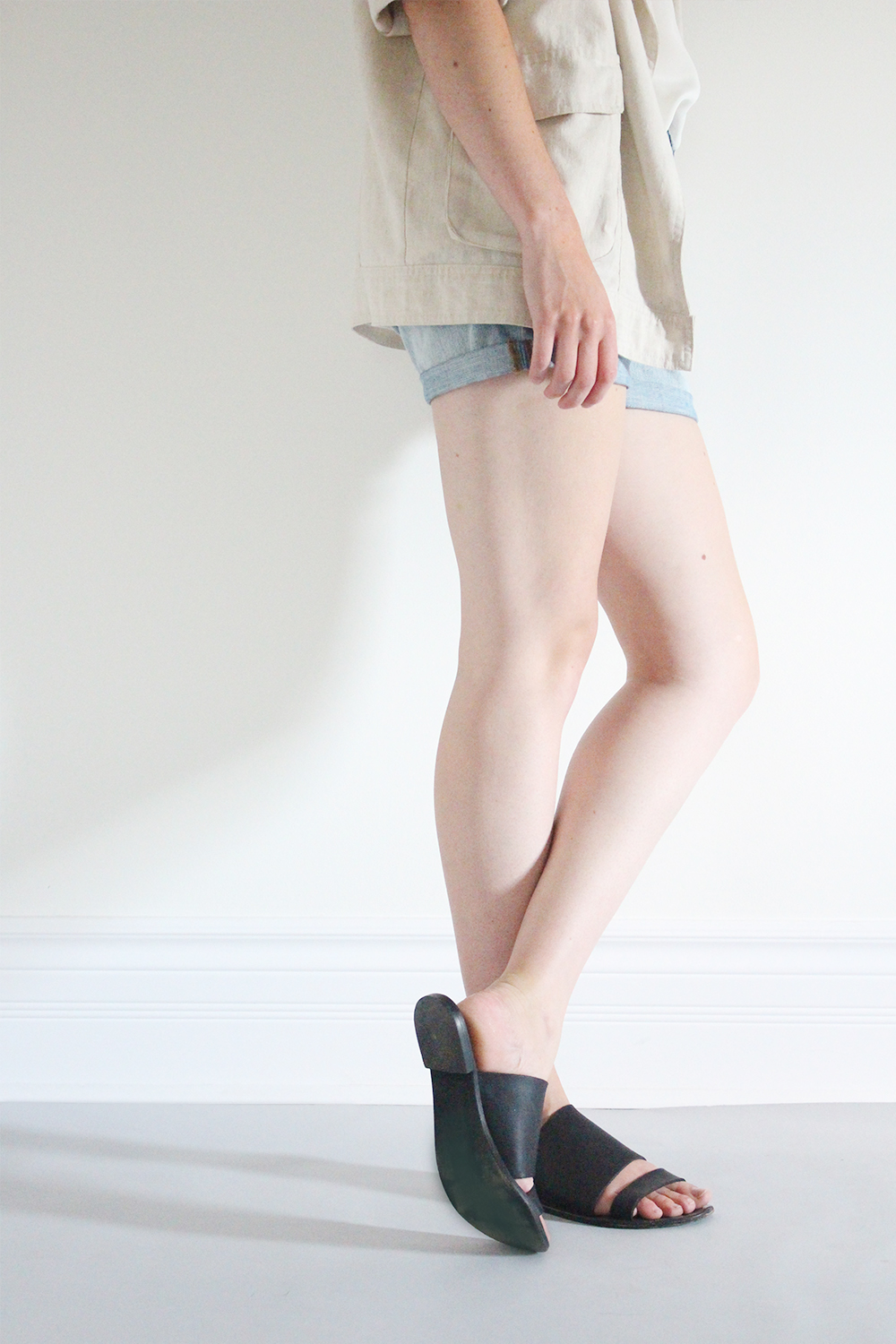 ---

---