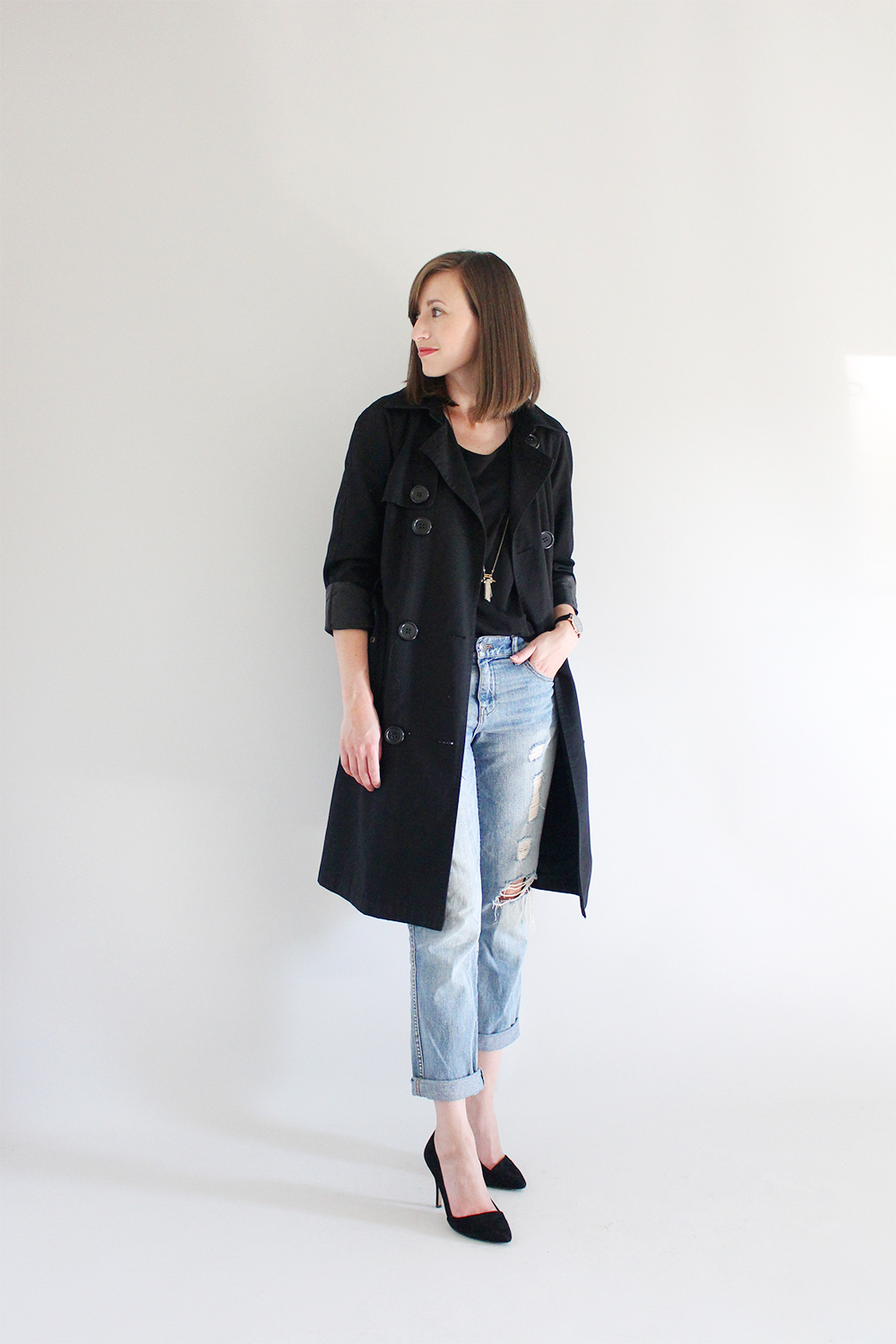 It's been one of those weeks where I just couldn't seem to make decent headway on my projects. Last week was really productive so maybe I used up all my efficiency then or maybe I'm just off these days but regardless I'm glad it's Friday so I can regroup and start next week with some gusto.
I did have one big win this week which was discovering an old black trench tucked away in my 'off season' storage box that collects dust under the bed. While most of the other items I'd stored away went promptly into the sell pile, this classic fella isn't going anywhere. I bought it in university at H&M and my Mum helped me by taking out the goofy elastic waist it had. I mean do we really need an elastic waist AND a belt all in one coat? Methinks, no. Finding it was a great reminder that if I continue to buy timeless pieces and look after them, they will indeed stand the test of time and trends.
I decided to pair it with a new black tee from Krochet Kids (more on that below), my comfiest jeans and some sharp black pumps. This look is definitely channeling my inner Parisienne and I love it! It's perfect for a Fall brunch or cocktails on a cool patio.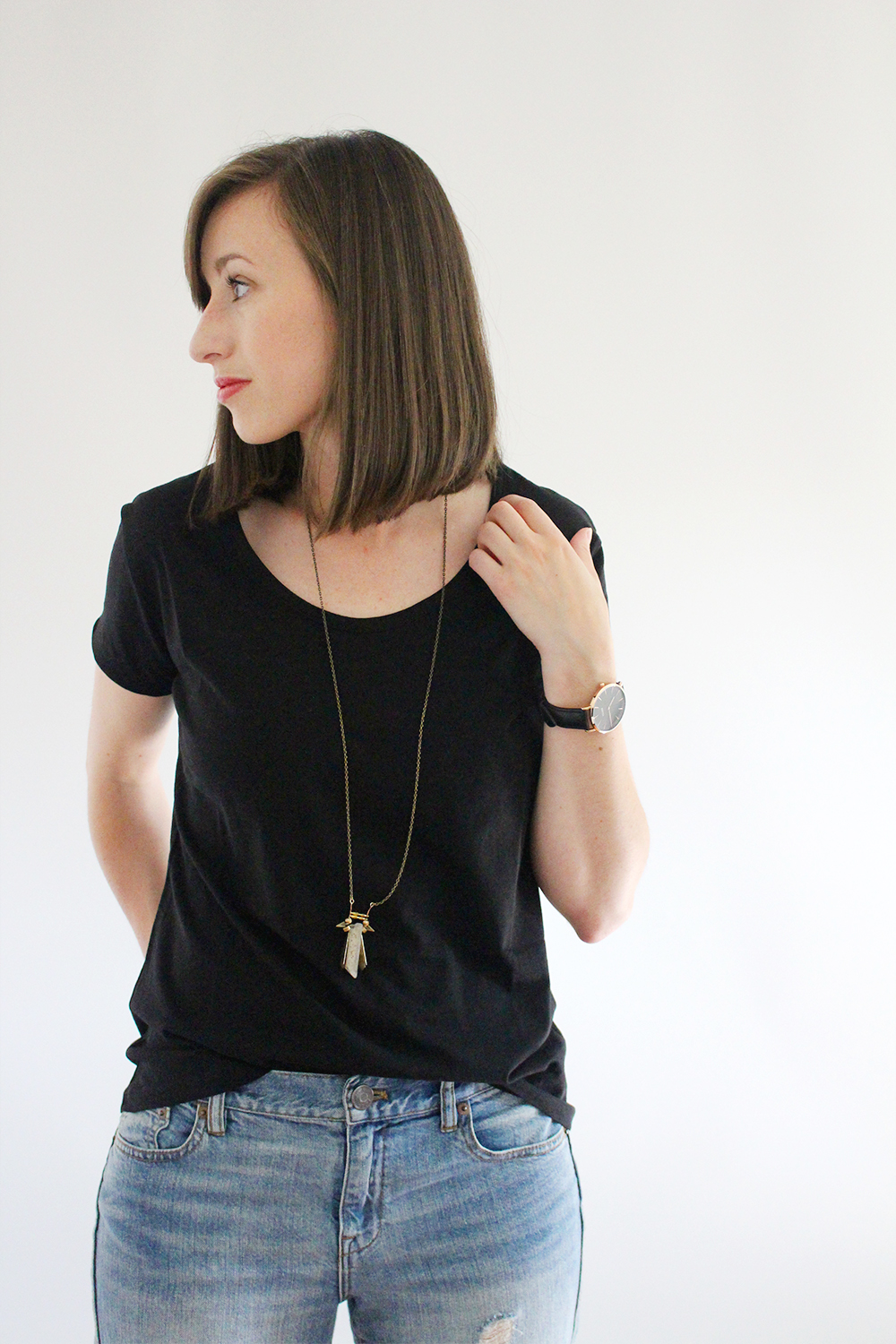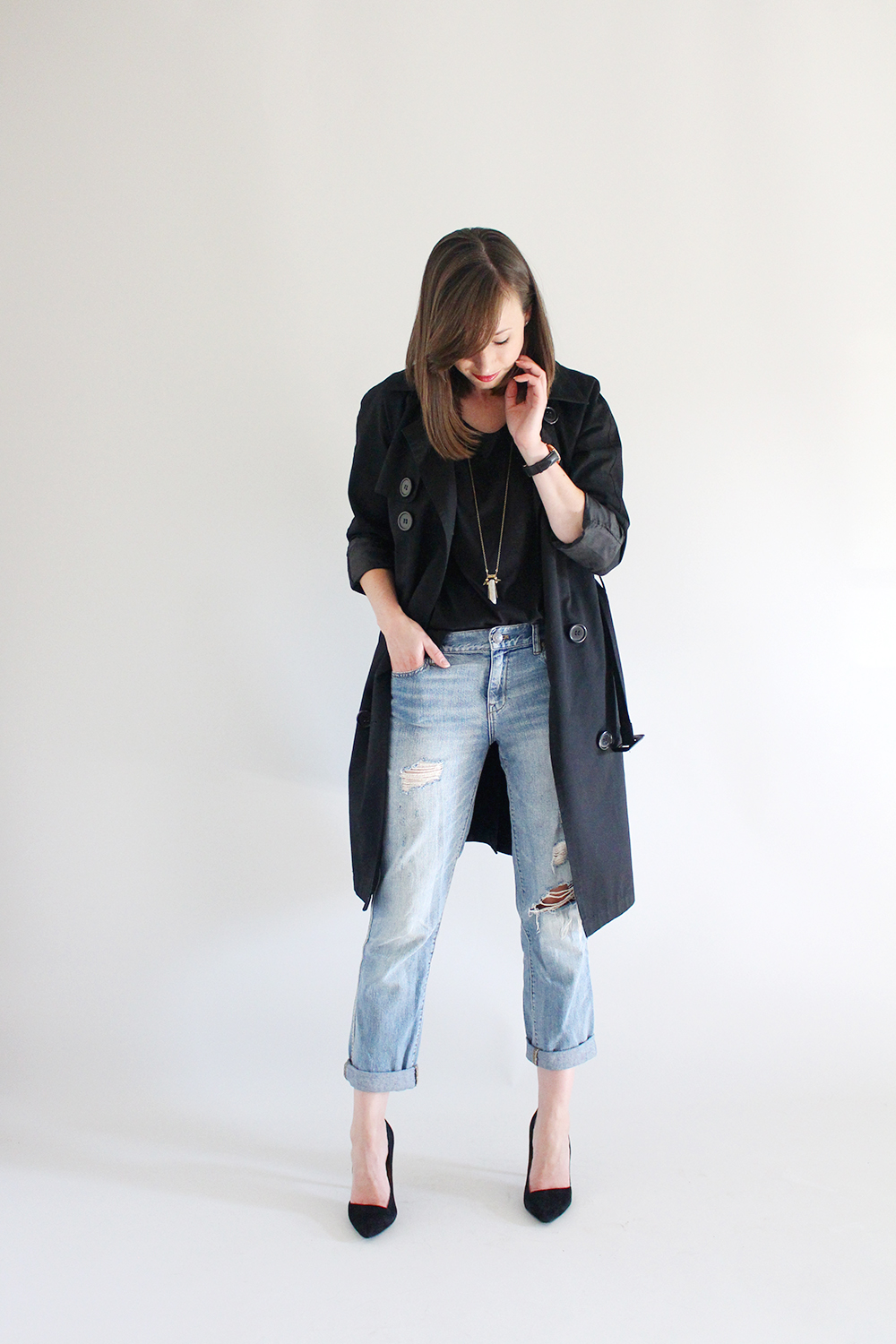 KROCHET KIDS
As you know, I love collaborating with makers and brands that are doing great things and that align really well with Style Bee's aesthetics and values. So naturally I was very intrigued when I caught wind of Krochet Kids Intl., a non-profit apparel brand empowering women in developing nations to rise above poverty through the creation of high-quality wardrobe staples. The mandate behind every piece of their collection is that the person who made it matters. In fact, each and every one of their Standard Tees (which I'm wearing in black) is signed by the talented woman who stitched it!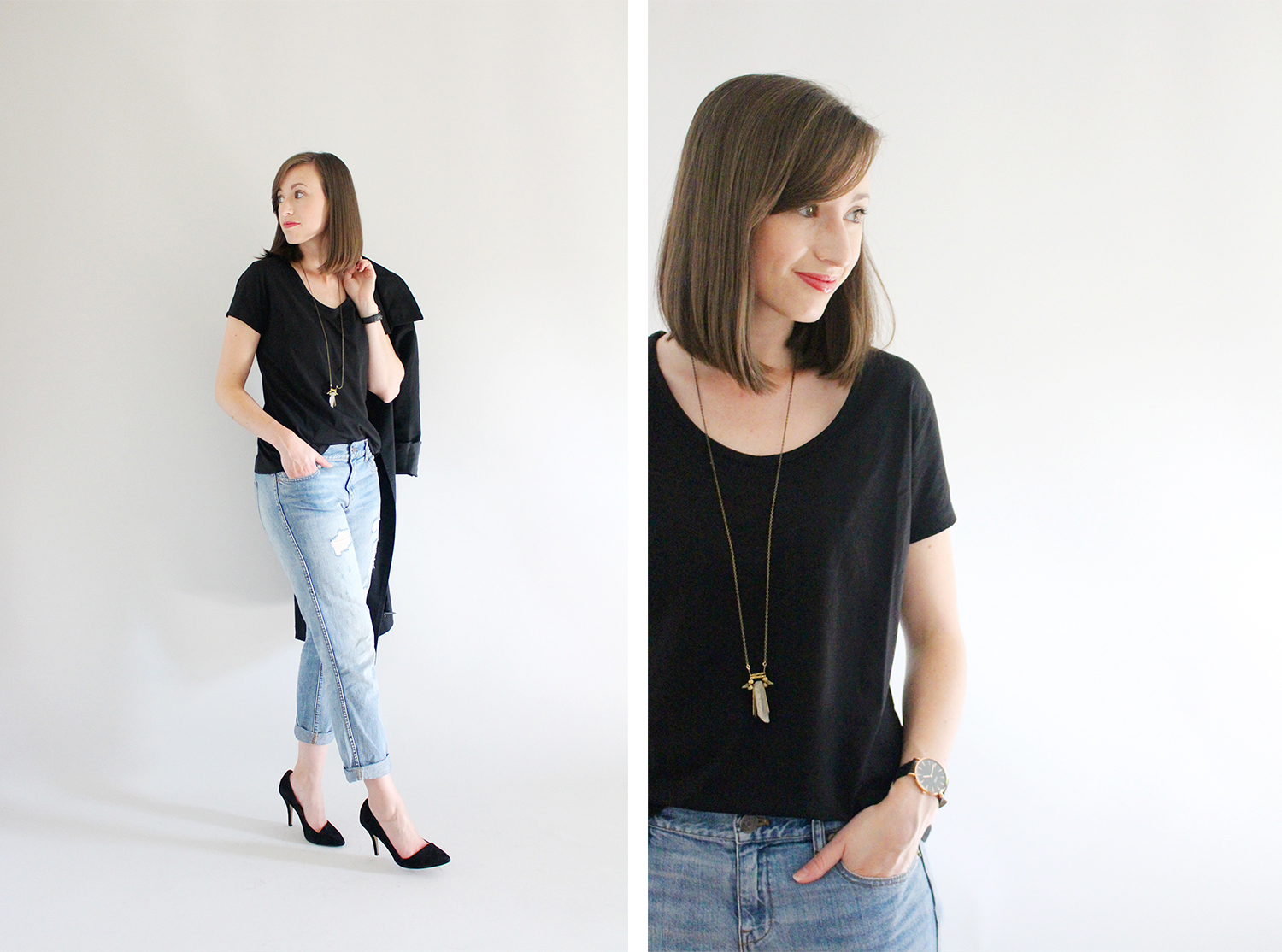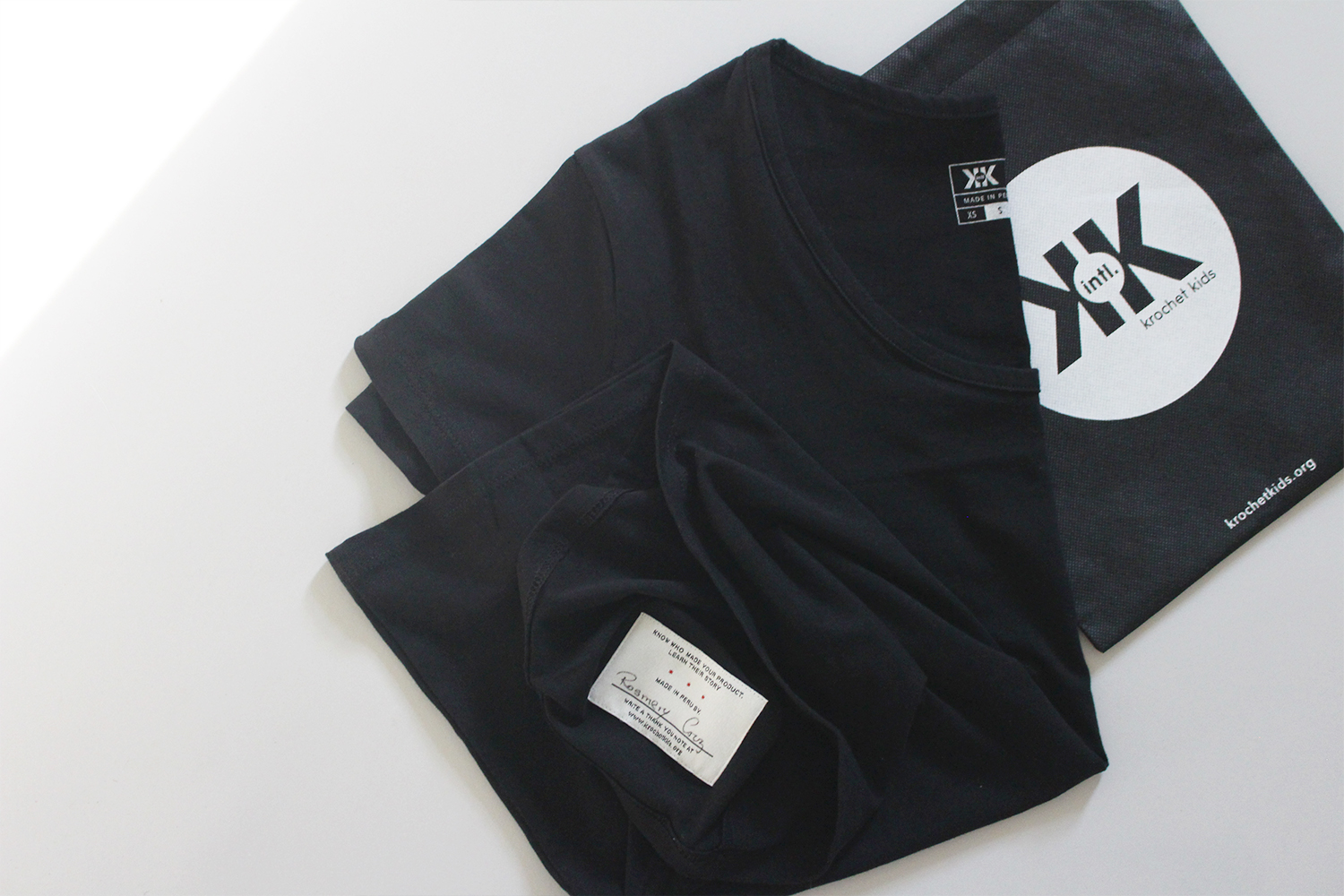 I absolutely love this aspect of what the brand is doing, and it's backed up by the fact that their tee is actually one of the best feeling and fitting black tees I've ever had! It's made impeccably well, out of a beautifully refined cotton and is a definite closet staple. Oh and it rings in at $20 USD so of course I'm already looking forward to adding the white and grey standards to my closet (and Dave's).
As I continue to learn about companies creating high-quality garments with more than just the bottom-line in mind, the more excited I get about this undercurrent in the global fashion industry. Conscious consumerism is becoming a major passion of mine and if you're interested I encourage you to read more about what Krochet Kids Intl. is up to and how they are making a positive impact here.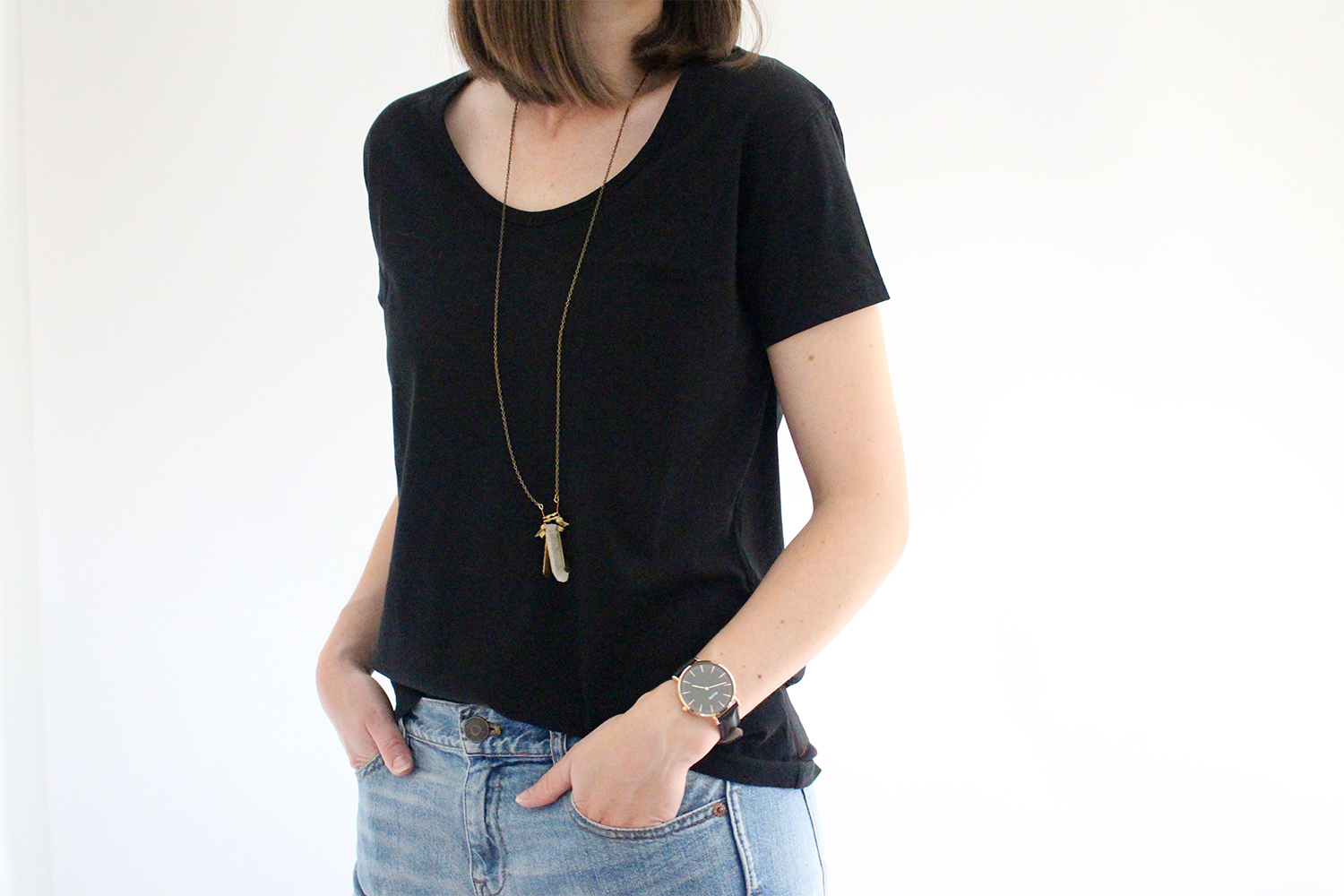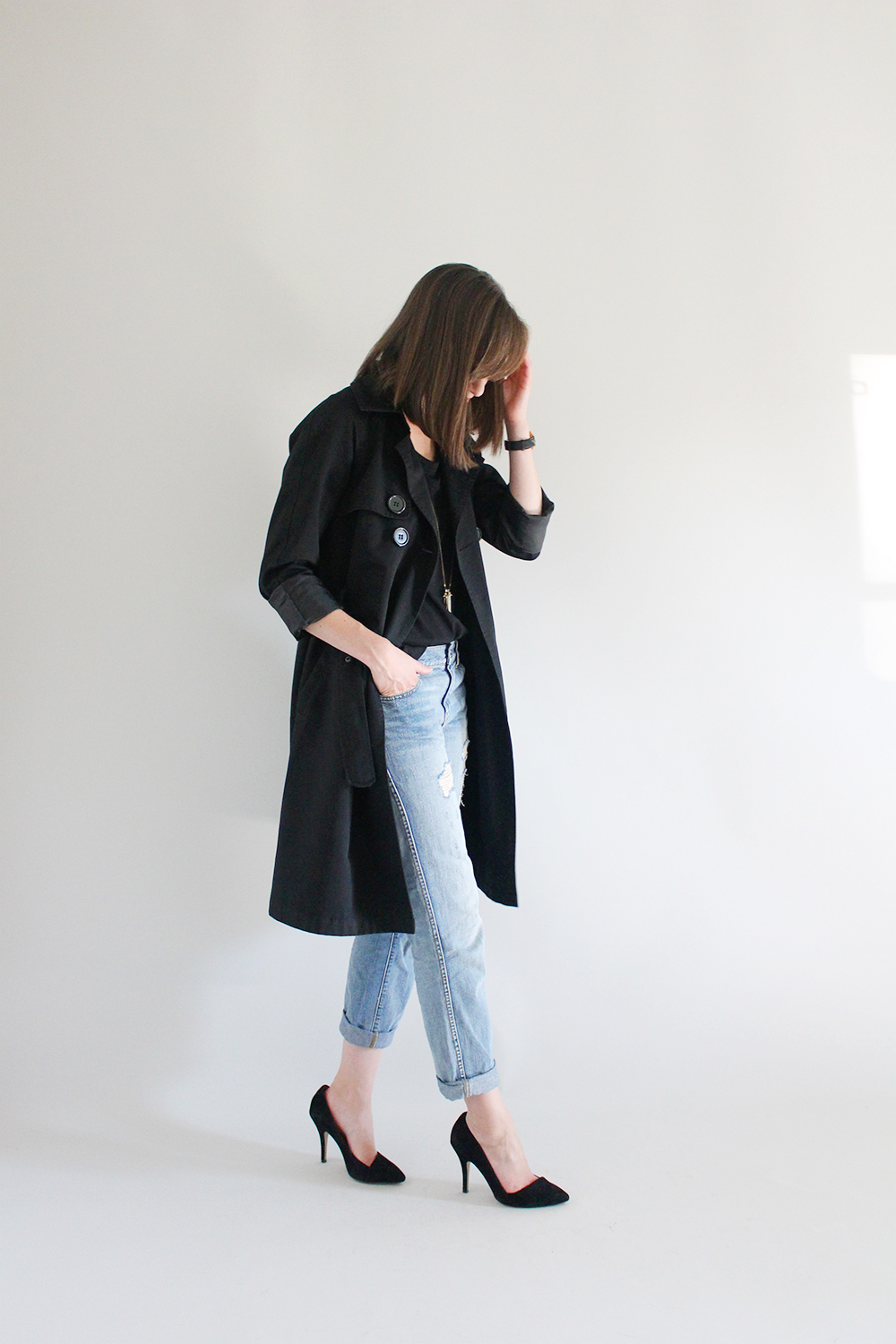 Well my dears, it's Friday and I'm ready to sign off for the weekend! Have a good one!
---
Trench old H&M (love these options here and here) | Krochet Kids Intl. Standard Tee | Jeans old J.Crew (similar here and here) | Heels Madewell (on sale!) | Watch c/o CLUSE | Necklace by Fierce Deer
---
Big thanks to Krochet Kids for partnering on this post. As always, all opinions are genuinely my own.