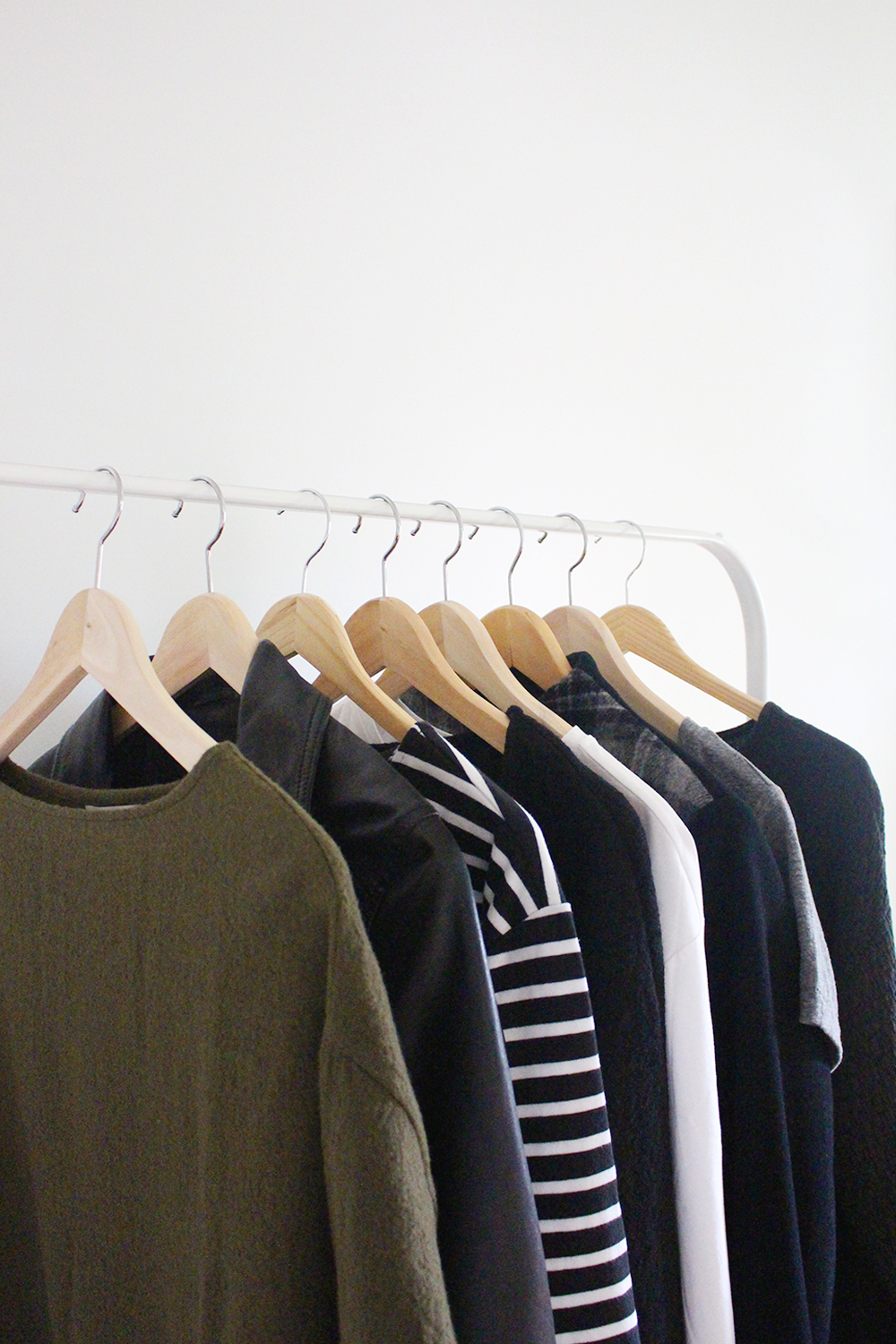 I'm so excited to finally be sharing my Fall Foundation Closet with you! For this season I pulled 12 pieces together to serve as the backbone of my wardrobe. Similar to my 10 x 10 Challenge in the Spring and my Summer Foundation I'll be using these 12 items to create 12 unique looks that will serve me throughout the season. As I expected, this whole capsule collection regime I'm on has been getting easier with each attempt and I think it's safe to say this will be my most successful one yet (time will tell of course)!
I put a lot of consideration and planning into each piece and tried to be extra cognizant of my lifestyle and what I actually LOVE wearing rather than about what's trendy or what everyone is into lately. I also wanted to make sure I included pieces that are really well made and support smaller brands and makers as much as possible, while keeping within my budget and my personal style aesthetic.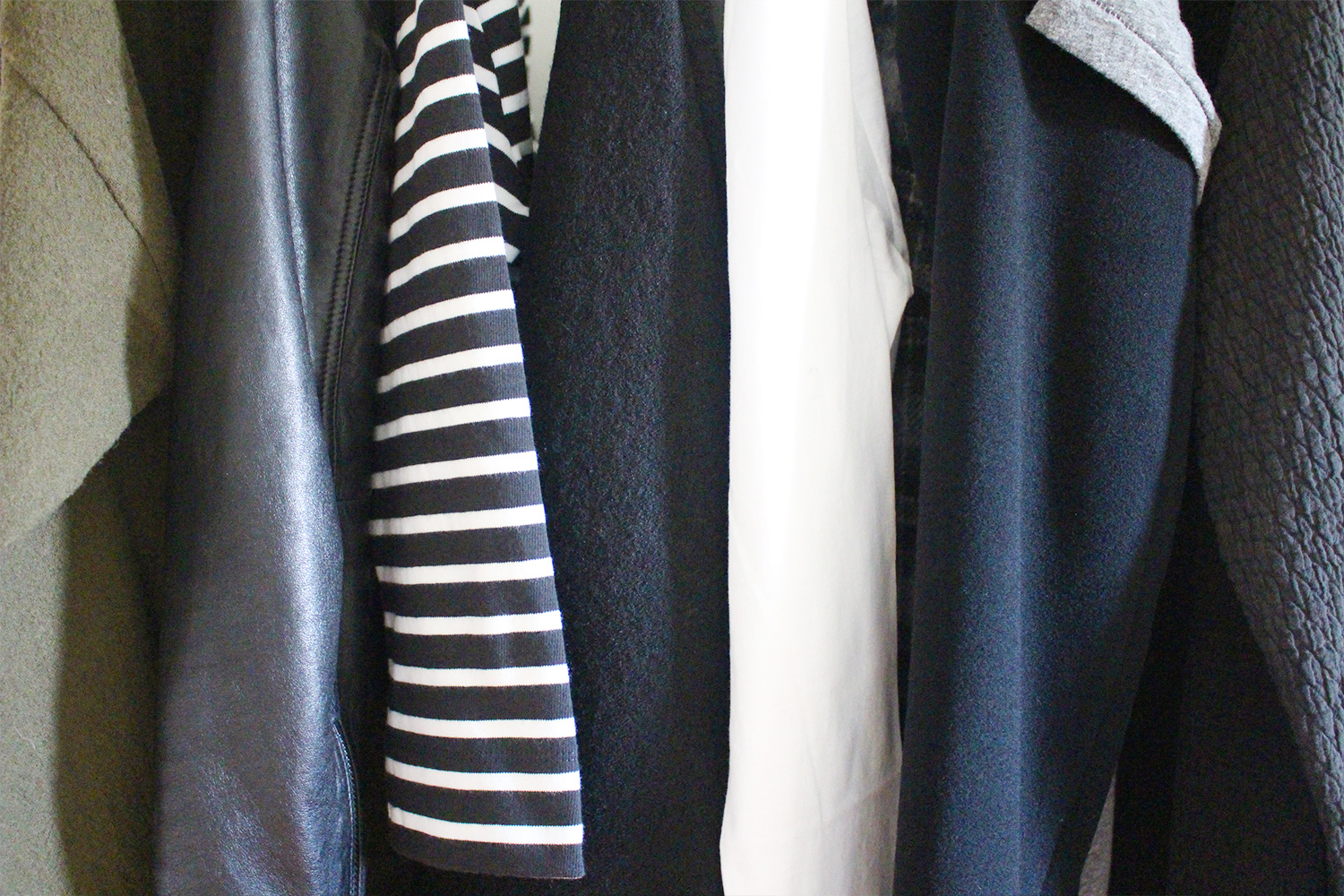 But before I dive into the foundation capsule I just wanted to outline a few of things about it:
These 12 pieces are a 'foundation capsule' not a traditional capsule, meaning I'll be wearing these pieces most often but not exclusively. I'll be pulling from the rest of my closet as well but these make up about 60% of my clothes.
Hats, scarves and bags are not included in the capsule.
None of the items have been included in partnership with brands, however I've chosen to include a couple pieces that were supplied to me for unrelated collaborations because I love them that much!
When choosing items I paid close attention to my Fall Wishlist, I took a new look at my personal style definition, and the result was the inspiration board and colour palette below.
INSPIRATION BOARD

Images via Pinterest.
---
COLOUR PALETTE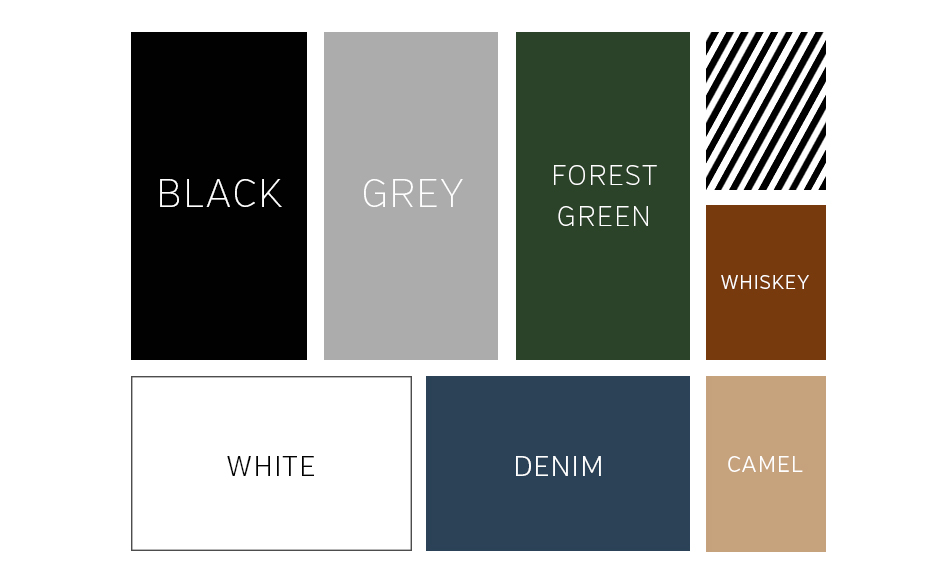 ---
FALL FOUNDATION CLOSET
And with that being said (and shown) here are the 12 pieces I chose!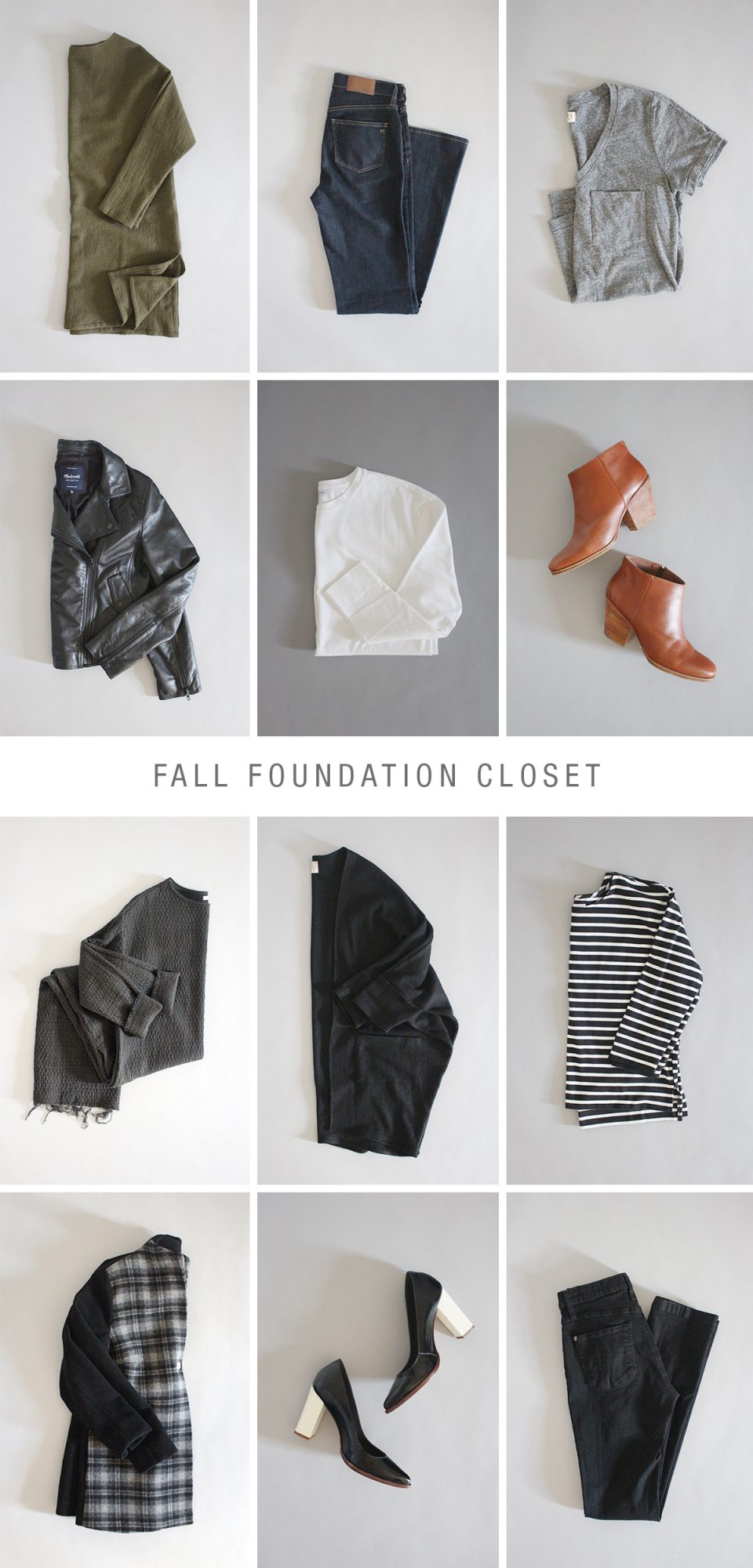 ---
My Fall Foundation consists of:
2 Sweaters
2 Pairs of jeans
2 Jackets
3 Cotton Tees
2 Pairs of Shoes
1 Dress
This is why I chose each one:
1 – Greta Tunic in Forest – This beauty was on my Fall Wishlist and the perfect answer to something I could throw on over jeans or leather leggings yet still look chic and presentable. I'm totally smitten with the cut and the gauze wool feels ah-mah-zing. Love this similar option in black and grey too.
2 – Flea Market Flares – I love these jeans. So much. I had the same pair in a lighter wash for my Summer Foundation and as soon as the darker ones appeared I knew it was meant to be. A high waist combined with a long inseam result in some serious 'legs for days'. Also available in black.
3 – AMVI Grey V-Neck – You might remember my collab with AMVI, this was one of the tops they sent over and I have loved it since the moment I tried it on. Just the perfect grey tee. While I am playing favourites, I also love my Everlane U-neck in grey and this classic vintage J.Crew V-neck.
4 – Leather Jacket – A classic leather jacket is never a bad addition to a lean closet. Mine is from a few seasons ago but I love this one too.
5 – White Long Sleeve – I noticed a lack of long sleeve tees in my fall closet and loved the broad hem and high crew-neck on the Everlane tee. It's super soft and comfy but the clean edges keep it polished. Also available in Nutmeg and Black.
6 – Mars Ankle Boots – I've already talked about these too much so I'll leave it be, but damn, I love my Mars boots. These are also a great option for less.
7 – Long Quilt Dress – A 'wear with everything' dress was on my Fall Wishlist and this fit the bill perfectly. It's a bit of a different silhouette from what I'm used to but I'm obsessed with Black Crane's quilted fabric and the muted dark green had me at first glance. It's also available in Black and Coffee. I'm excited to style this baby.
8 – Oversized Cardigan – This was another Fall Wishlist item and as soon as I came across the sweater cape by First Rite I knew I'd found the answer. It also comes in grey and navy.
9 – Striped Shirt – We all know I love me some stripes. But I was looking for a black and white stripe tee in a heavier weight than your average cotton. Of course, Everlane saved the day yet again and I may or may not have picked up this one too.
10 – Plaid Coat – I've been after a great plaid peacoat for years but they've always felt too preppy. Lucky for me, Elizabeth Geisler just launched her stunning outerwear collection, Cocoon, and I had the opportunity to collaborate and style this perfect plaid coat. I loved it so much I had to add it to the capsule. Love this one with a touch of red and this one too.
11 – Statement Pump – When I first bought these Loeffler Randall pumps they arrived too small and final sale. Not ideal, but after a couple rounds of stretching from my shoe guy they fit great and are now one of my favourite pairs of heels. These are another fave and these look amazing.
12 – Black High Rise Jeans – I'm a little bit in love with my black Sky Rise Yoga Jeans from Grey Rock, a local shop in Guelph (more on that soon!). Everyone I know who's worn a pair of YJ's feels the same too. The exact pair I have will be available online soon but I've linked to a cropped version and this pair is very similar.
---

---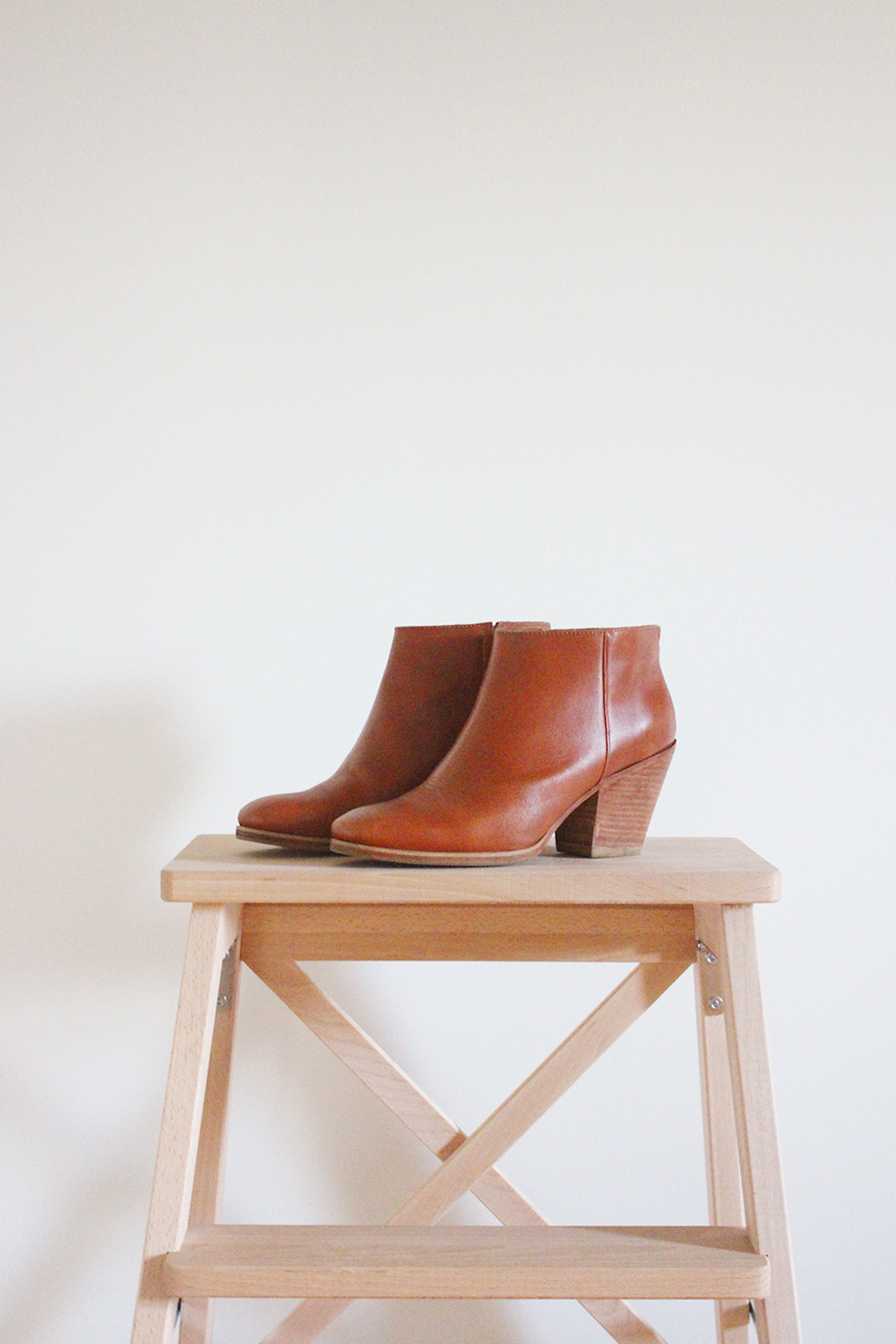 Et voila! My Fall Foundation capsule is officially out there. It's definitely the darkest colour palette I've worked with yet but I love the rich green tones and the pops of pattern that will help to keep it fun and fresh. I can't wait to start sharing all the looks so stay tuned for the first one coming to the blog on Wednesday and check out my Instagram for a sneak peek today!