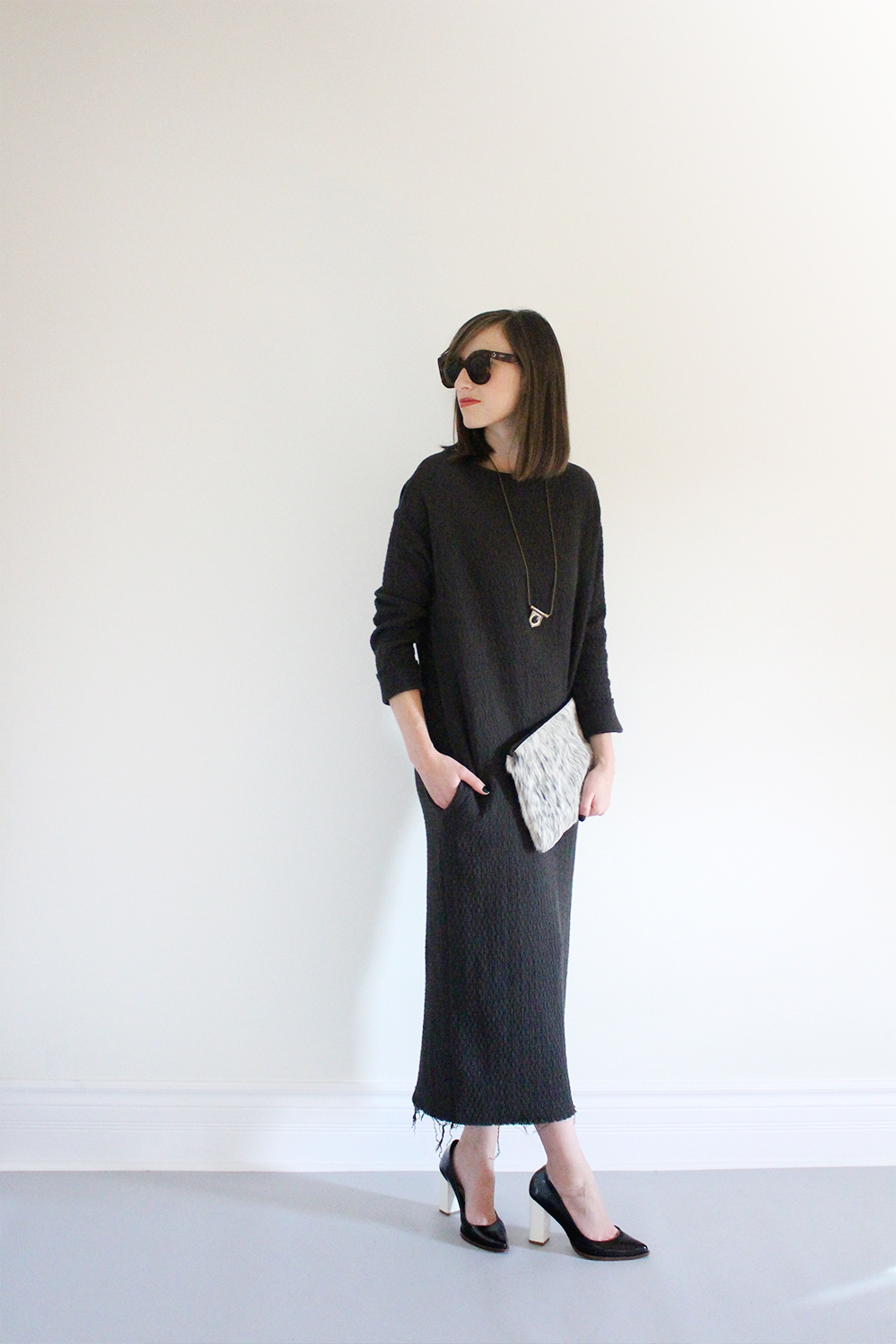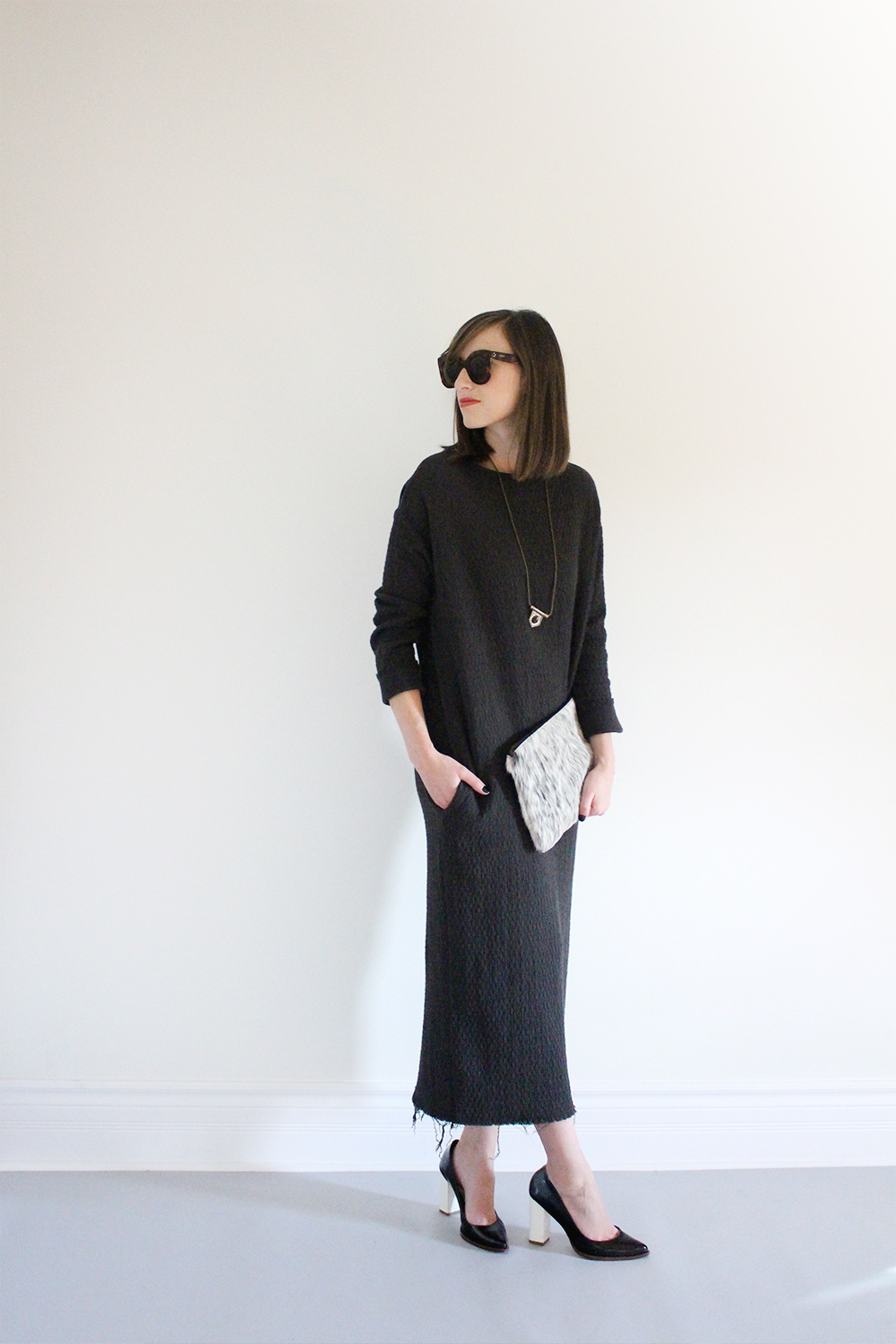 Hope you had a great weekend! Mine started with Dave returning home from a week in Switzerland and a delicious dinner. Then we celebrated my Grandma's 90th birthday and it was great to catch up with family I hadn't seen in a while. Then it closed out with a brisk Fall day of blogging and watching old episodes of That's 70's Show. All in all a pretty good way to spend a couple days off.
Now, let's start the week with a bit of truth. When I got this Black Crane dress I loved it but had no clue how to style it. I must have tried 10 different looks before I landed on one that was working. I guess if a new piece is a different length and shape from what you're used to, it takes some getting used to, right? In the end I decided to keep it super simple, accessorize with a couple of my favourite items and toss a leather jacket on top. What I love about this dress it that the quilted cotton fabric, frayed edges and pockets make it super comfy but still interesting and sophisticated enough for dinner out or even a relaxed day at the office. It's just a perfect balance of form and function. I also love how it looks with these loafers and a denim jacket.
So tell me, are there any new shapes or items you've tried lately?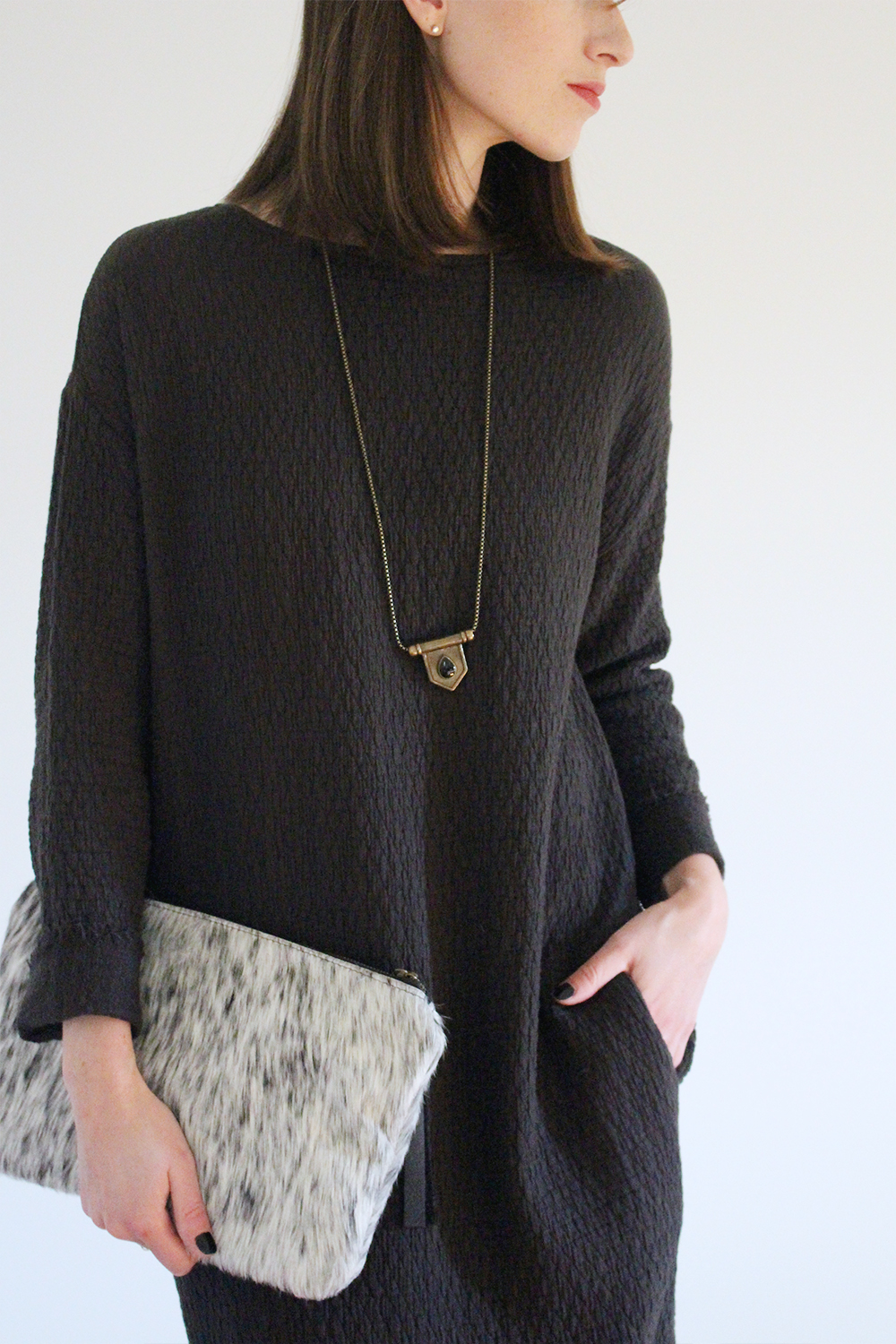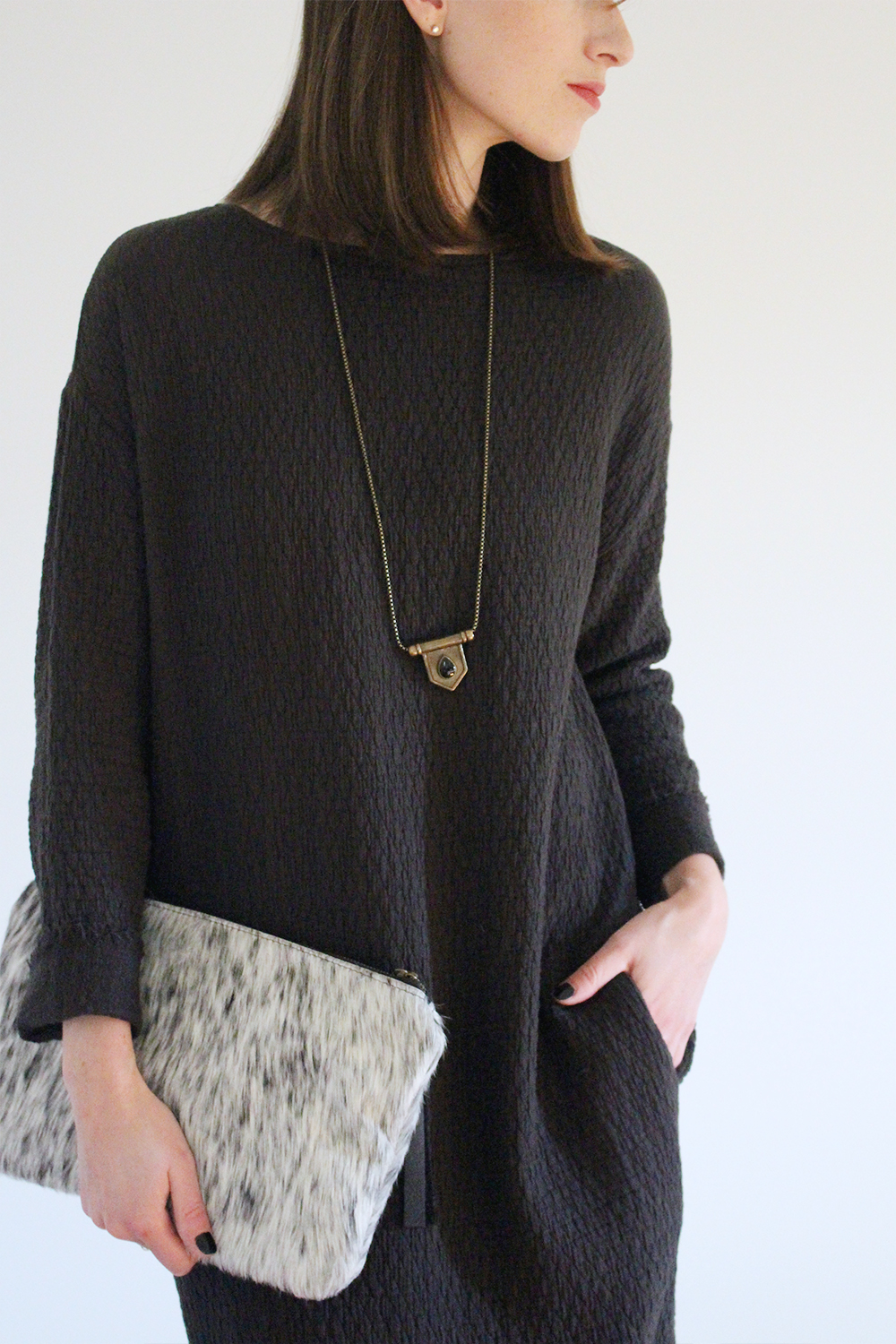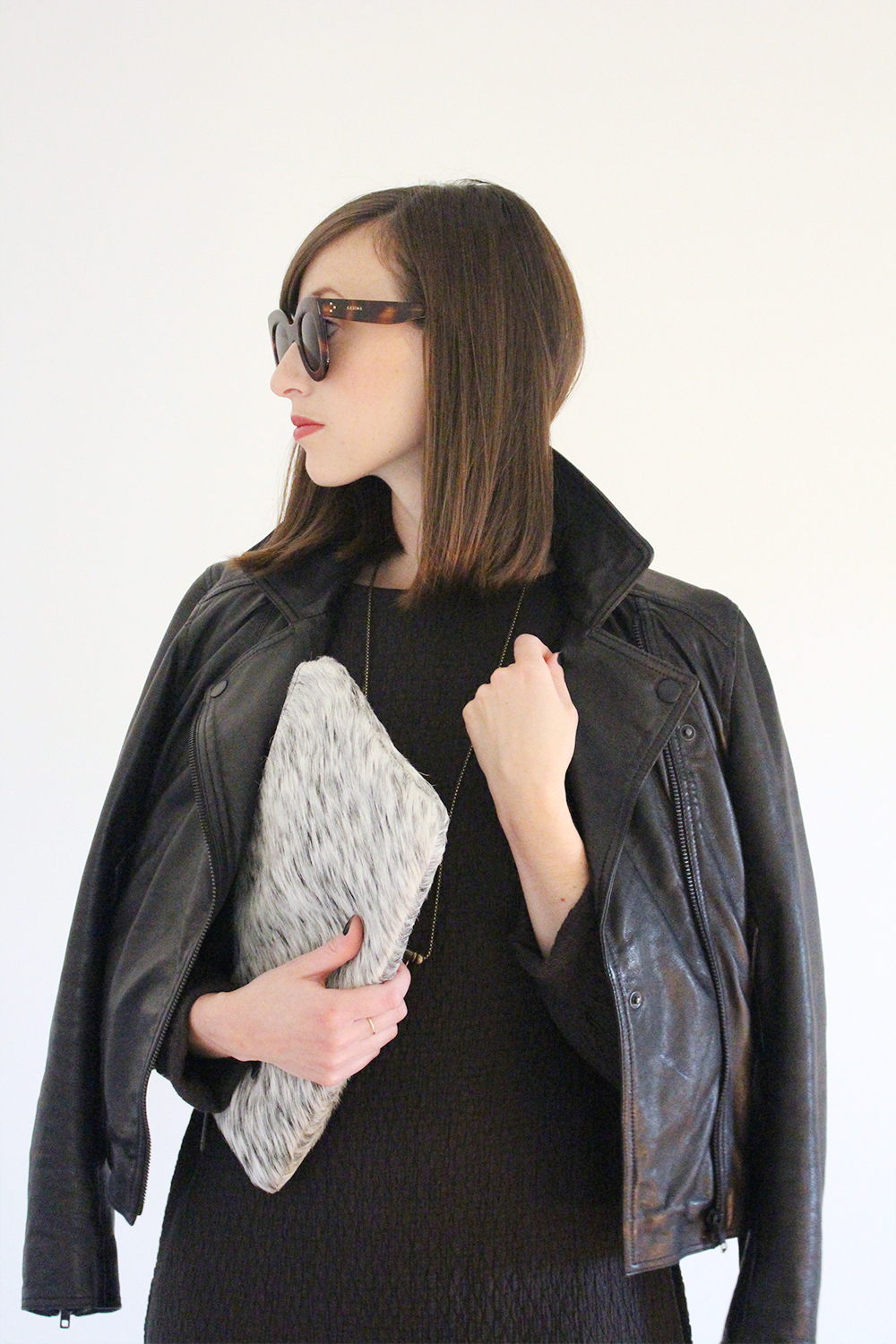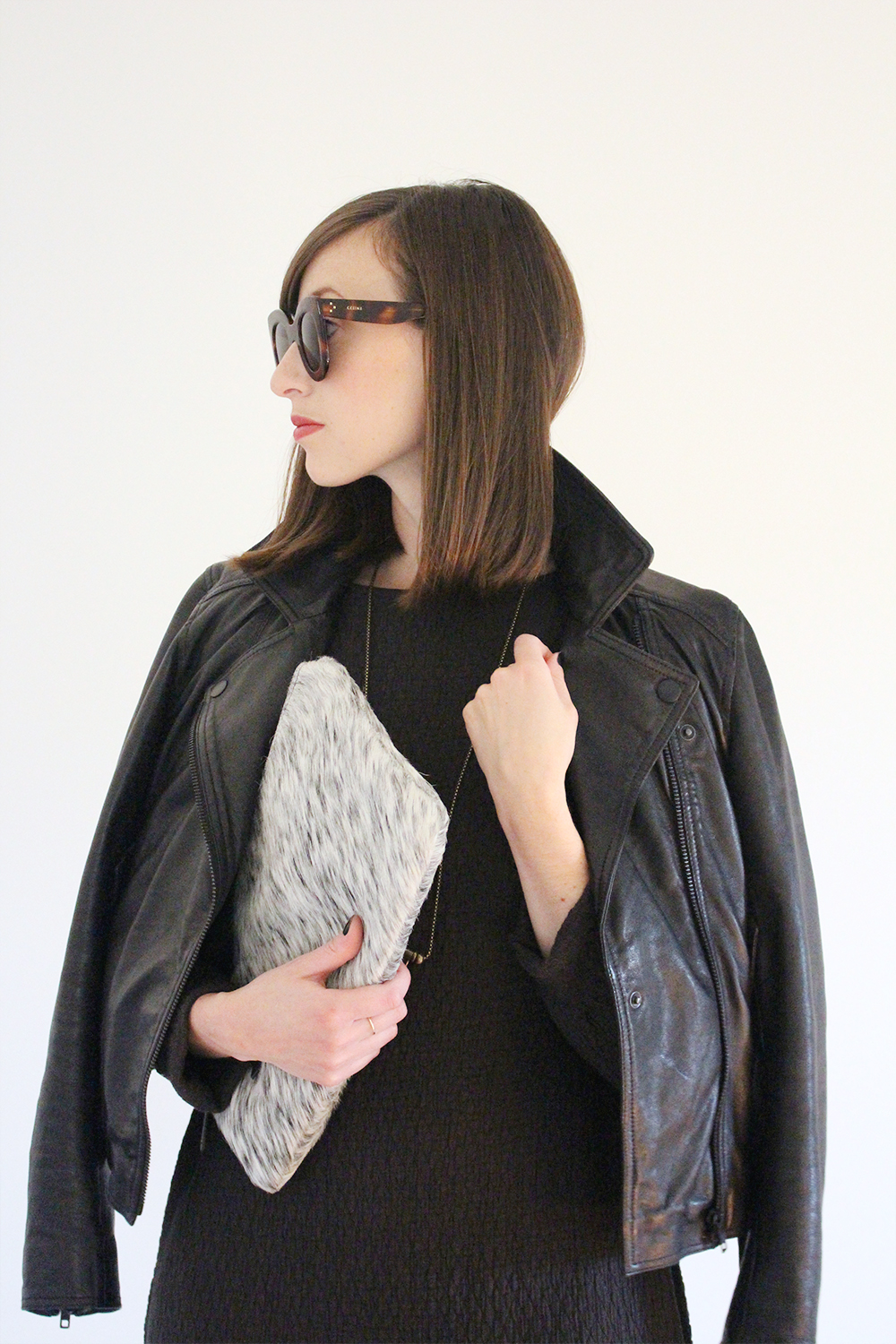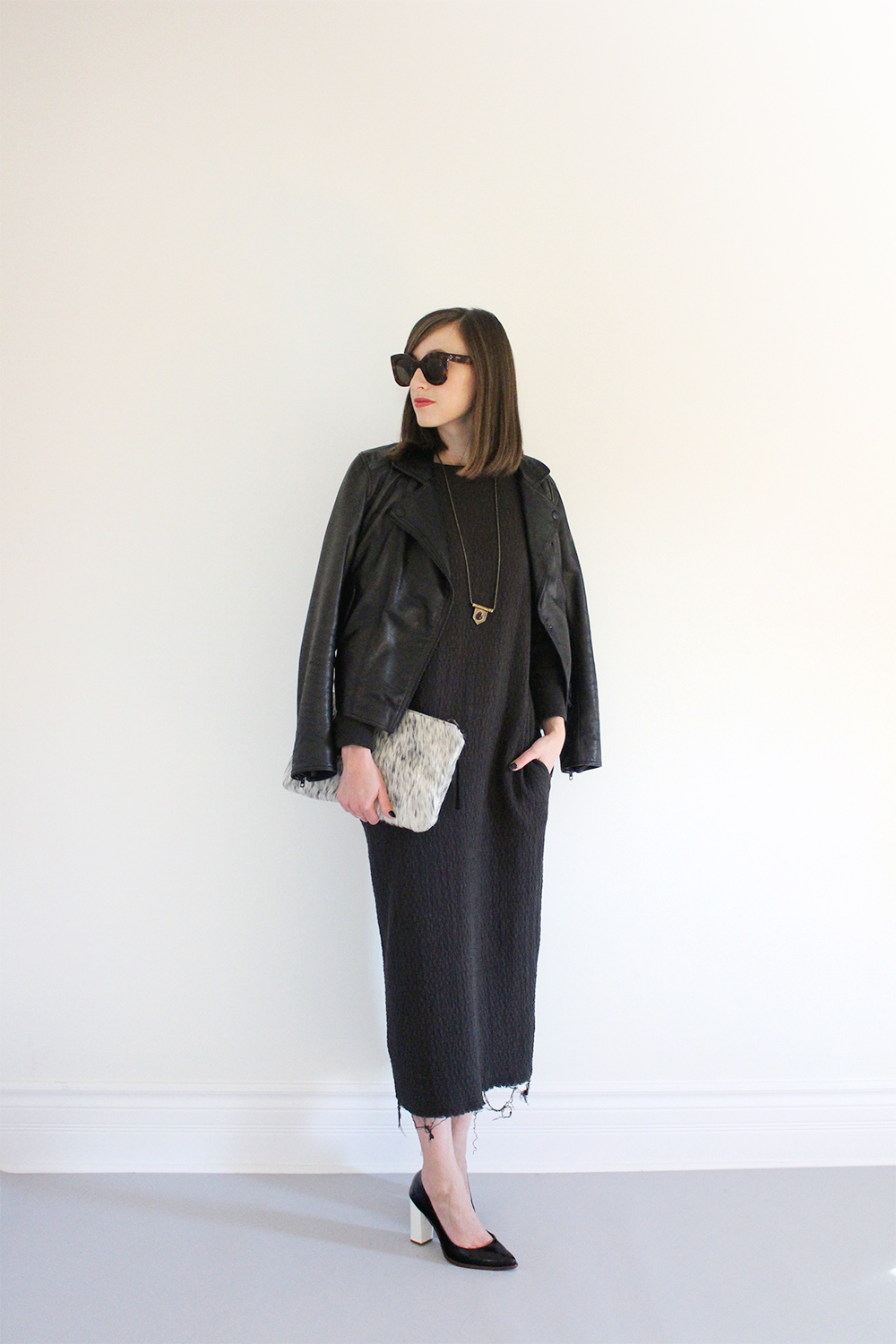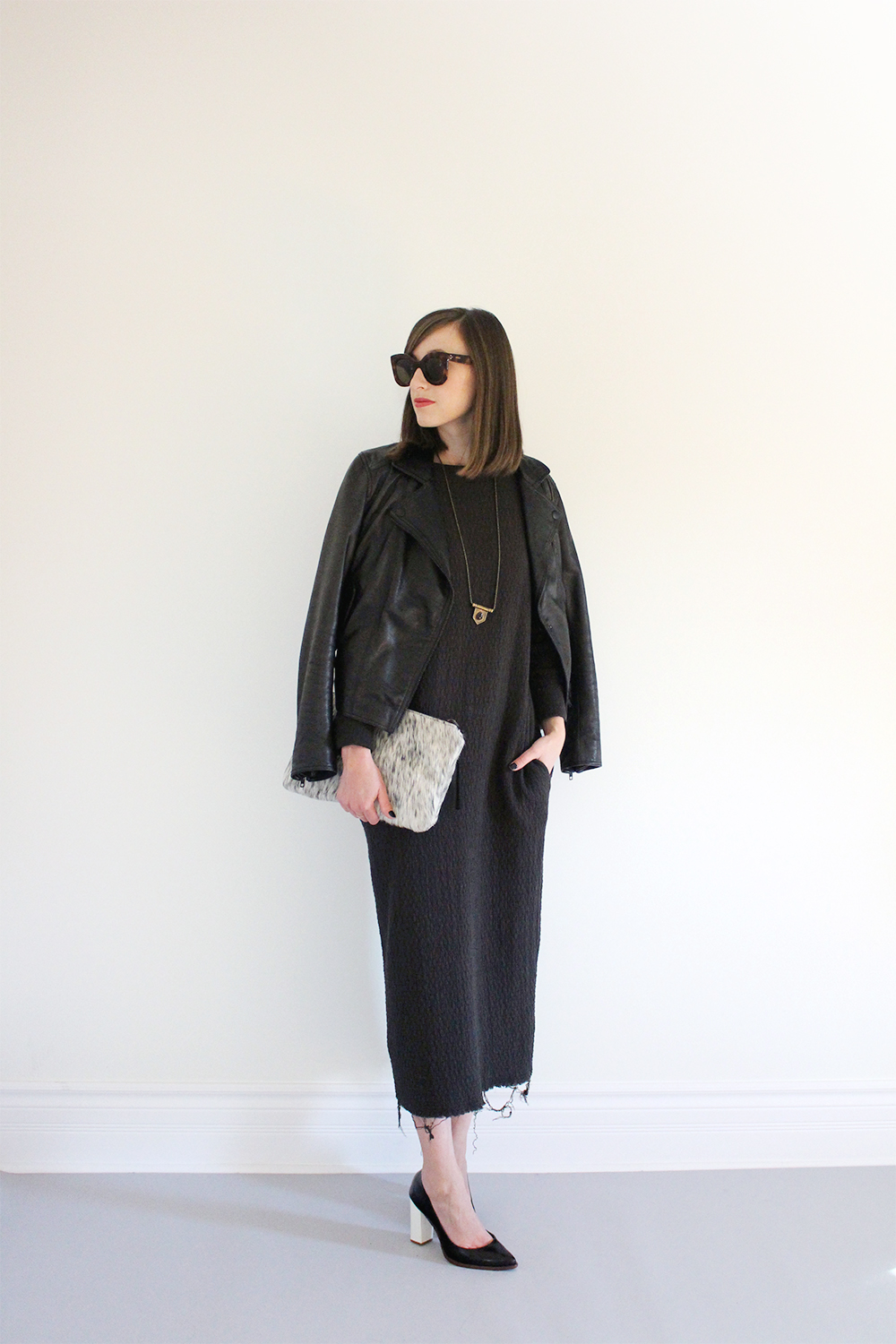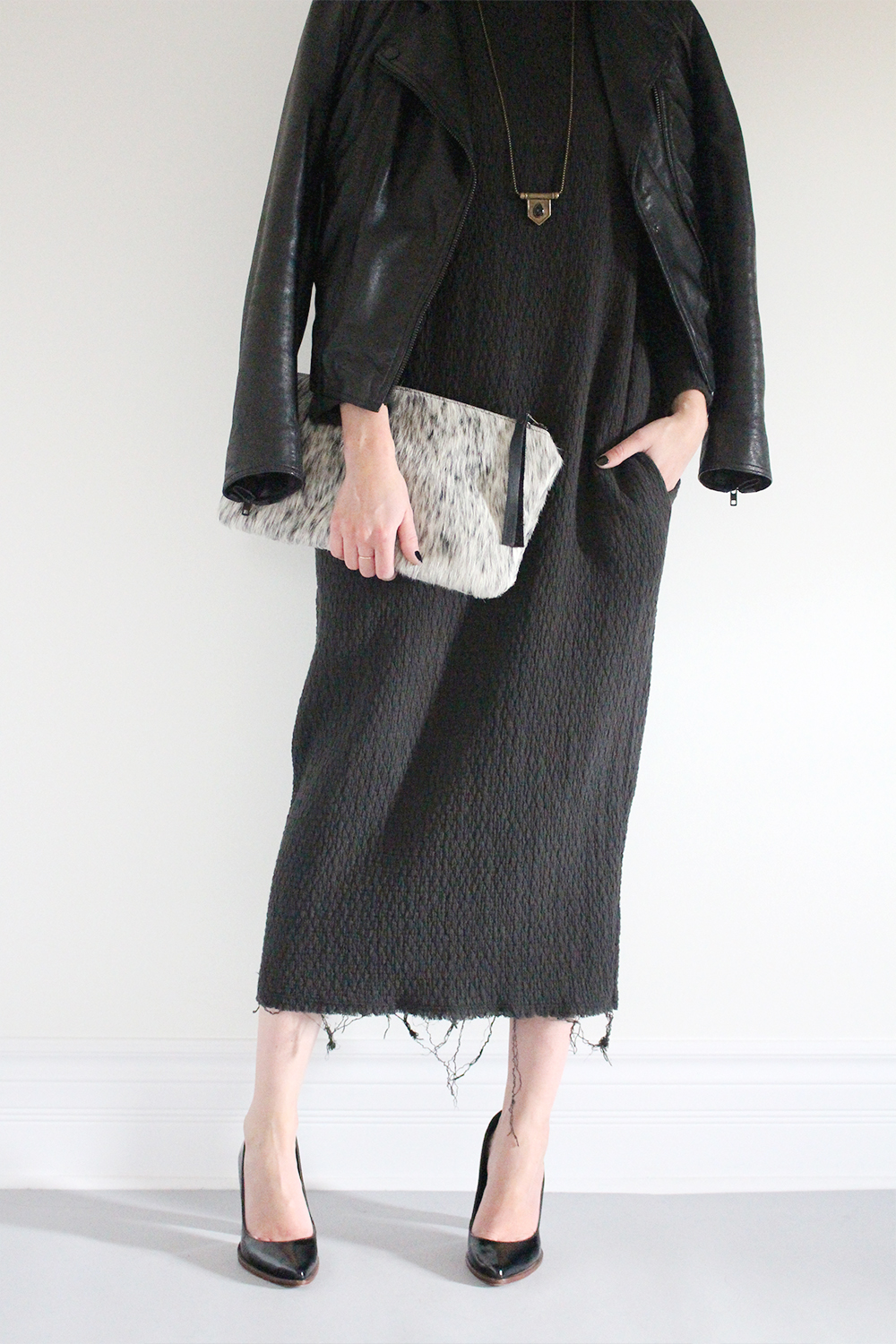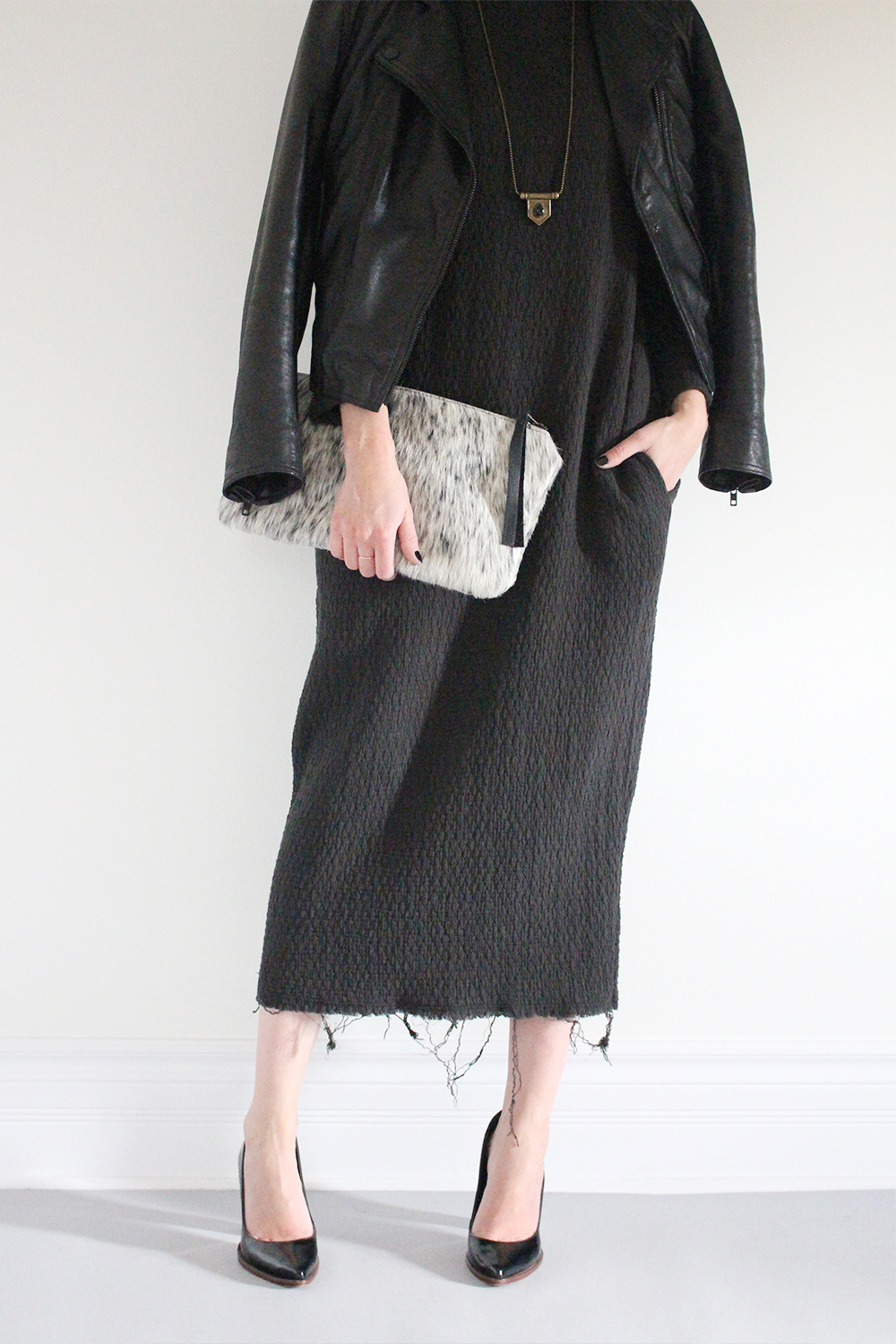 ---
MAIN INGREDIENTS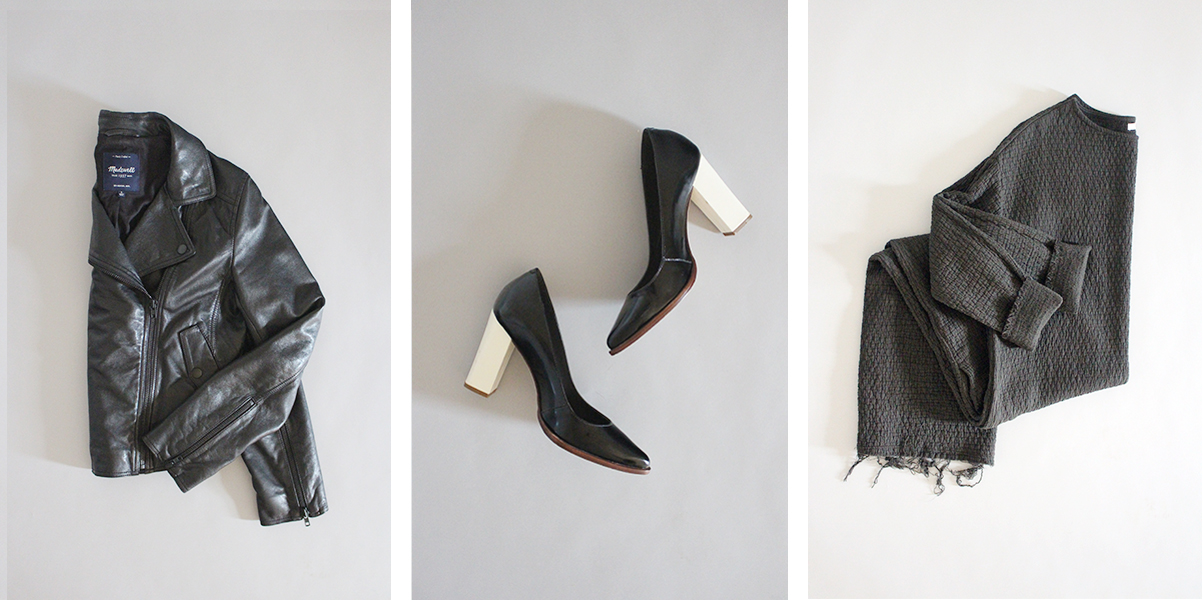 Leather Jacket old Madewell (similar here and here) | Dress Black Crane | Heels old Loeffler Randall (love these) | Necklace c/o BIKO | Sunglasses Céline c/o SmartBuyGlasses | Lip Colour Burt's Bees
---

---