Today's post is for all you photographers out there, both novice and pro, who can rarely be found without your trusty camera in hand. I happen to fall into that category and was thrilled when I discovered Jolie Laide, a Made in Canada camera accessories brand, at Outpost my local vintage and thrift shop. I picked up an all black camera strap to replace the gross nylon one, covered in logos, that came with my DSLR. It was such a game changer. Suddenly I felt like my camera was an accessory too, rather an eye sore on my outfit. Since then I've had the pleasure of connecting with Jacqueline Flaggiello, founder and creator of Jolie Laide, to collaborate and share how I style my classic black strap and a beautiful new brown and white strap in two different looks. So here they are!
---
LOOK #1 – A DAY IN TOWN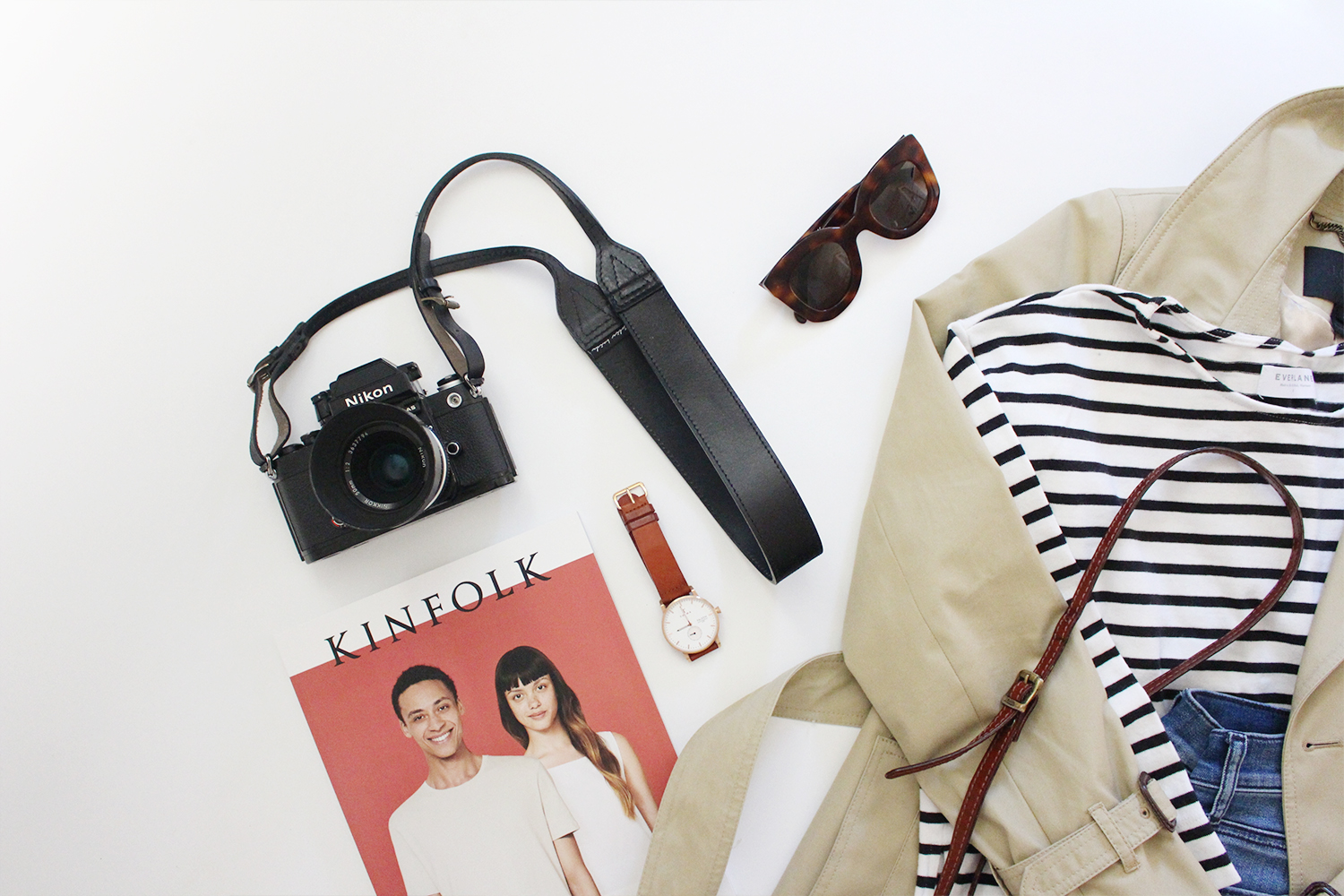 I just love this look for a day in the city, snapping shots of cool buildings, local shops, passers by and maybe a pic or two of a pretty latte or tasty lunch (when I stop to read my new mag of course). Even if you only have time between emails or meetings it's great to get outside and take a moment to capture something beautiful. The Professional black leather camera strap is totally chic and goes with any outfit imaginable. I love how much the leather has softened up with wear but hasn't lost any of it's rich black colour. I imagine myself in New York or London (and always Paris) wearing this outfit on a perfectly pleasant but overcast day, strolling the streets for great scenes and fresh donuts.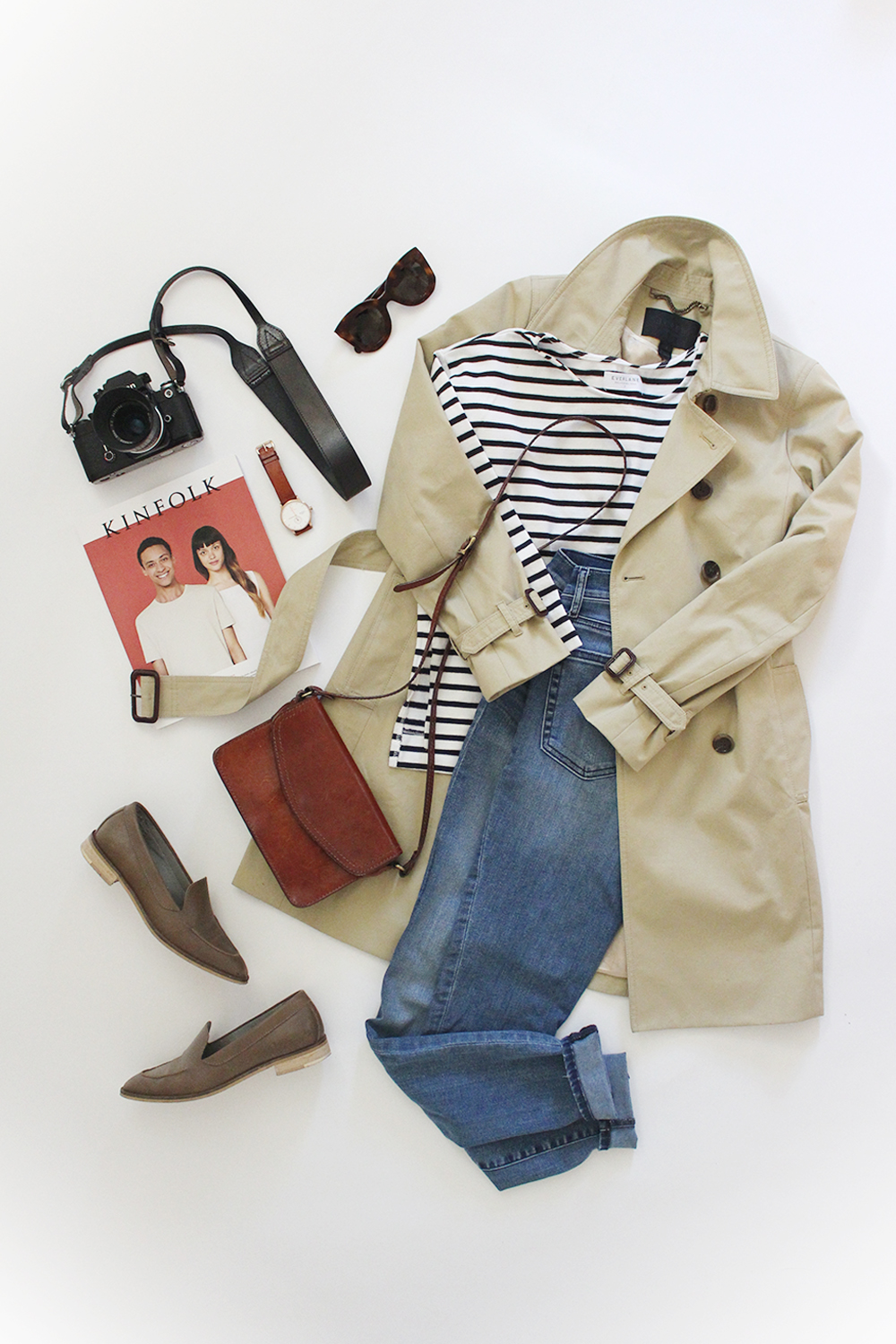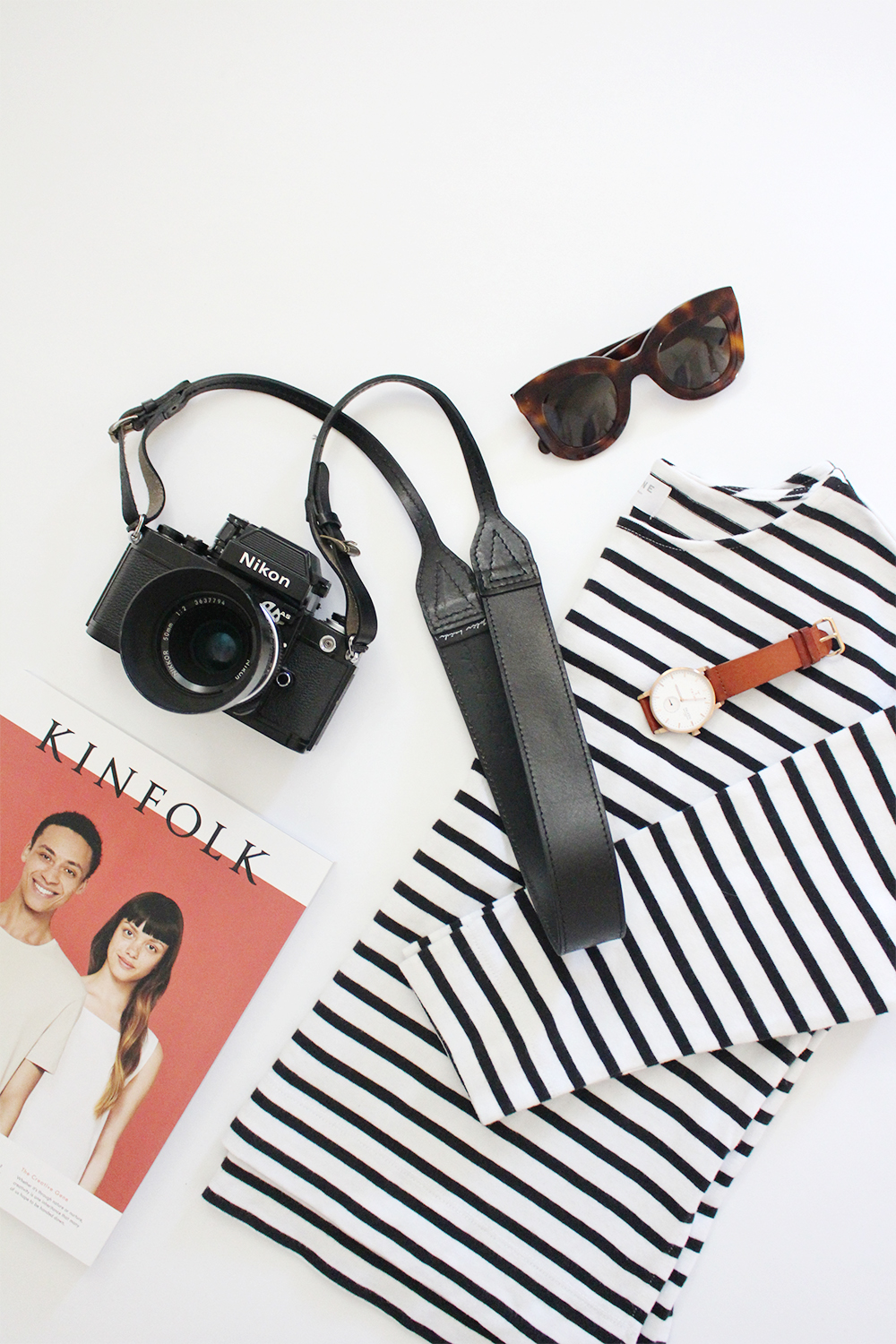 Shop Look #1 – Jolie Laide Black Leather Camera Strap | Everlane Boxy Striped Tee | Triwa watch c/o | Kinfolk | Celine Sunglasses c/o SmartBuyGlasses (similar option for less here) | Trench J.Crew (gorgeous wool version)| Denim Gap | Everlane Loafers | Vintage Bag
---
LOOK #2 – A DRIVE UP COUNTRY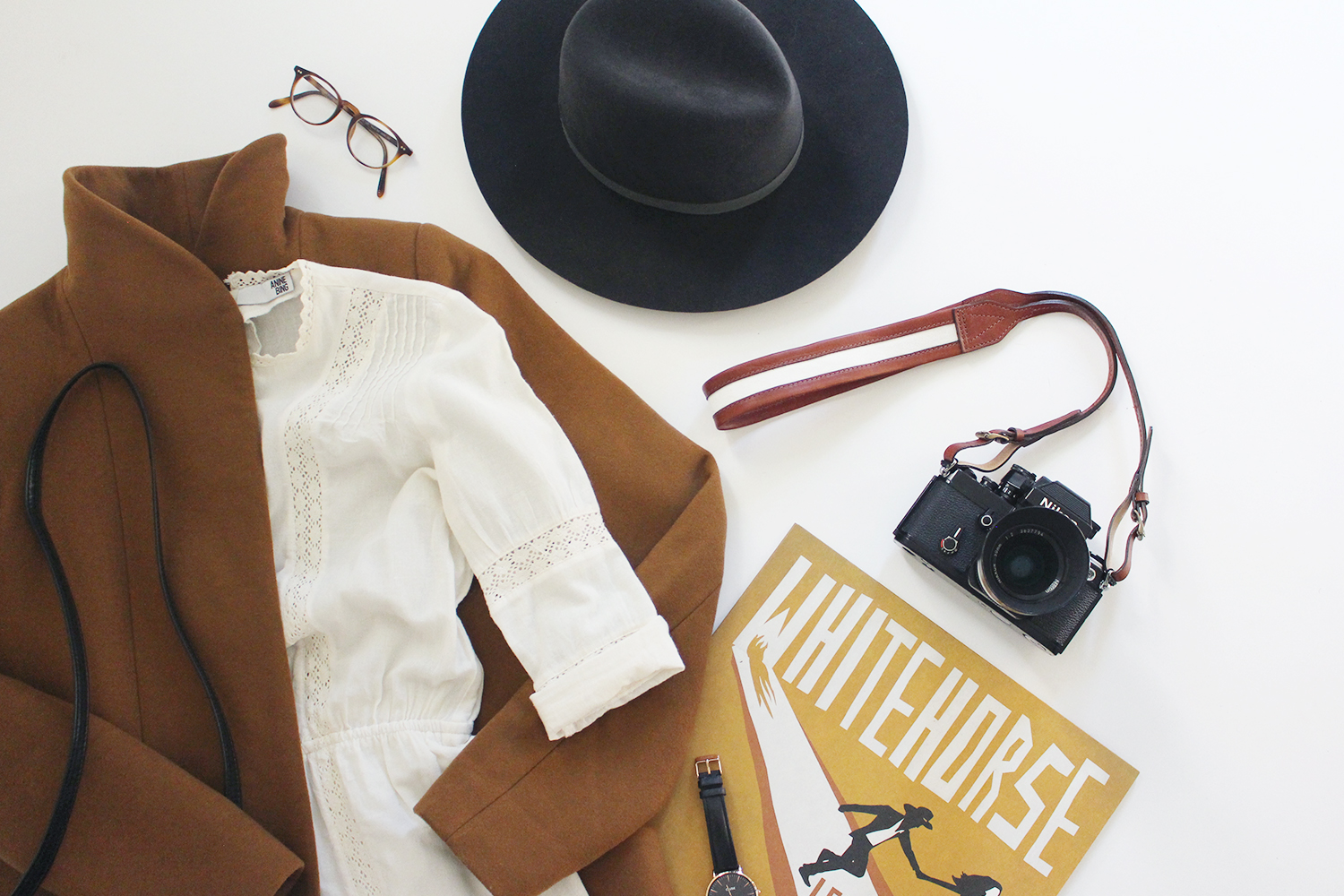 I just started using the beautiful Traveler camera strap and it's awesome. The edges of the strap are super soft and the added texture of the white micro-suede makes it even more fun to wear. This look would be perfect for a drive along a long country road, especially at this time of year when all the leaves are fluttering and colourful. I'd have the Whitehorse album blasting and be wearing my favourite Fall colour palette. We'd stop to check out the antique market and again to snap some scenic shots of the rollings hills. A hot cider and some apple pie wouldn't be a bad addition either!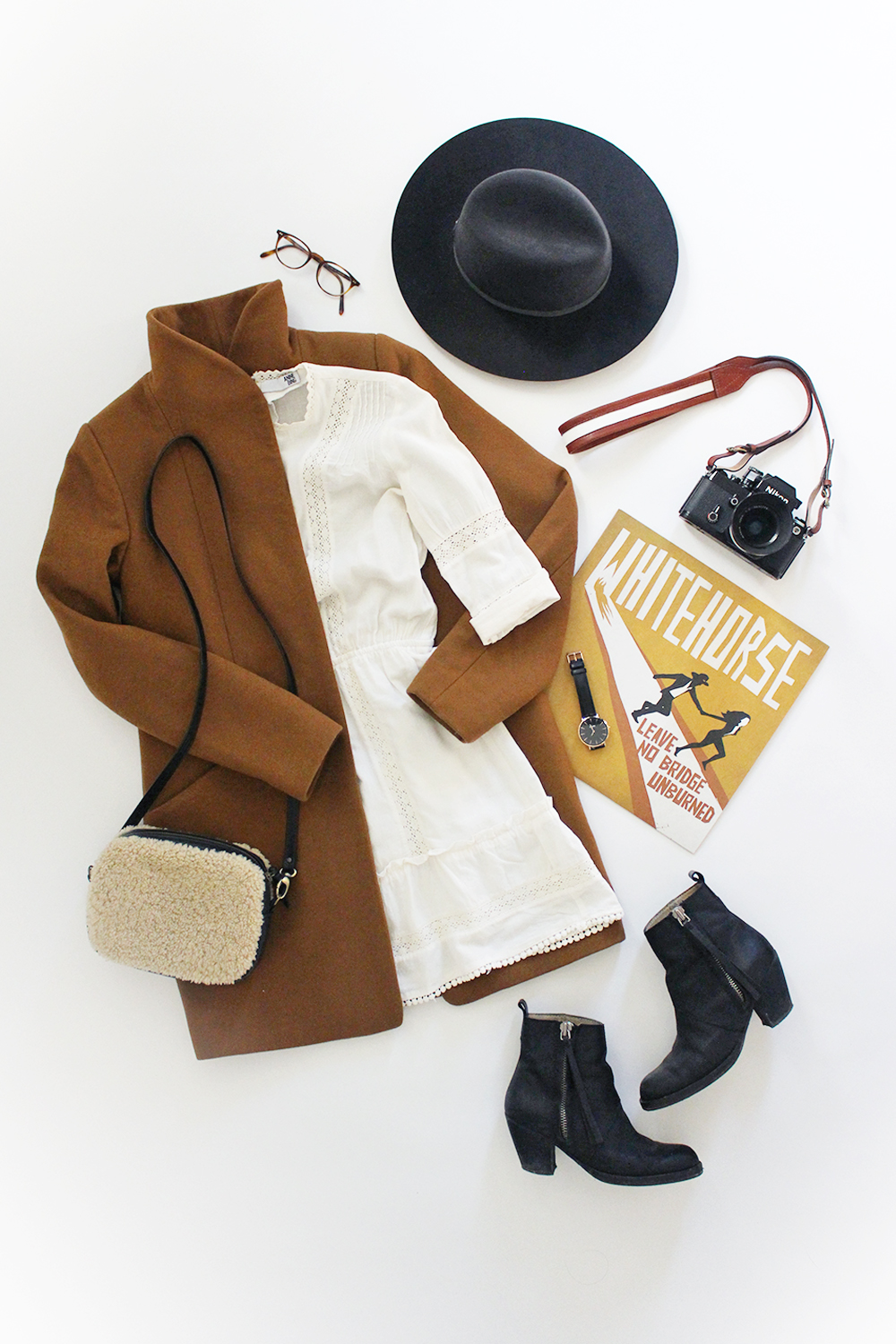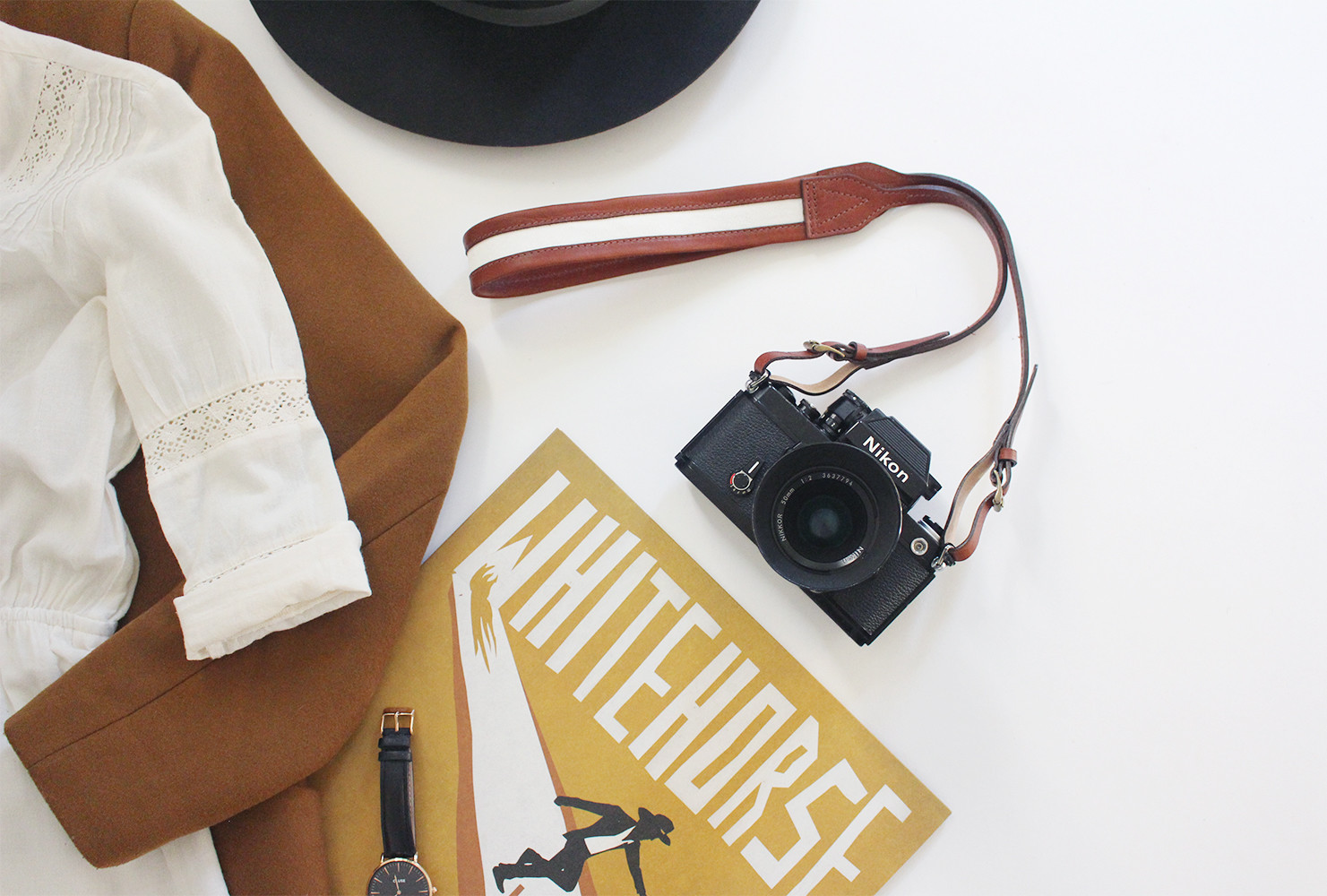 Shop Look #2 – Jolie Laide Traveler Camera Strap | Janessa Leone Hat | Anine Bing Dress old (similar here and here) | Artizia Coat old (similar here and here) | Ance Studios Boots | Cluse watch c/o | Bag old Primecut | Oliver People's Glasses
---
THE LESLIE CAMERA BAG KICKSTARTER
I've been on the lookout for a great camera bag for a long time and I've encountered a few good ones but nothing quite like the Leslie Camera bag! Jacqueline has outdone herself with the design of this bag and she has big plans for it, including full Canadian production with the highest quality leather and materials. I love that it has a minimal but slightly vintage vibe and that form and function are coexisting so seamlessly in one item.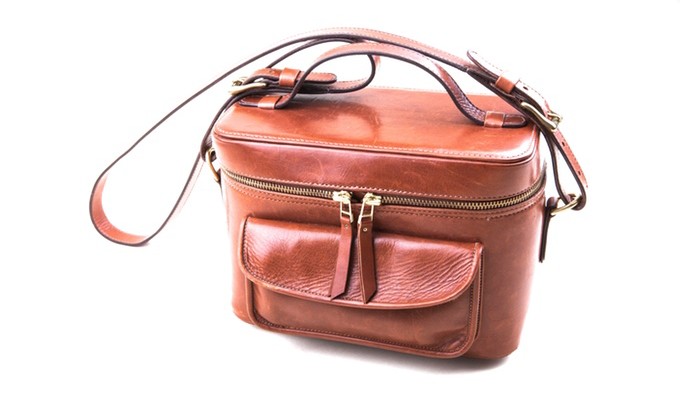 The Kickstarter campaign for the Leslie Camera Bag just launched and I jumped at the chance to back such an awesome project! Honestly, I was the second backer 🙂 Check out the video, learn more about the reward options, including great deals on camera straps and wristlets, and back the project here.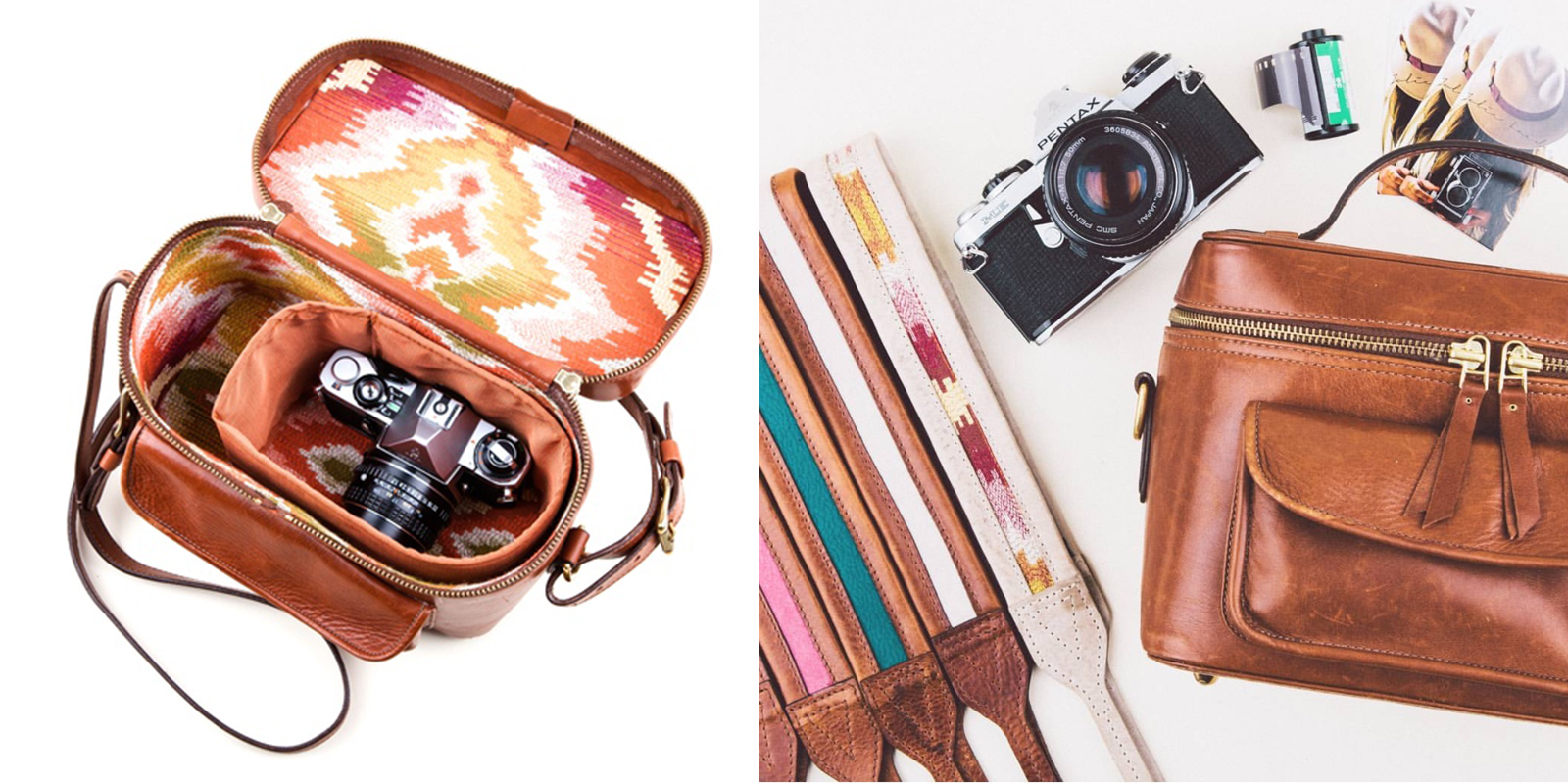 ---
Thanks to Jolie Ladie for partnering on this post! Always, all opinions are my own.