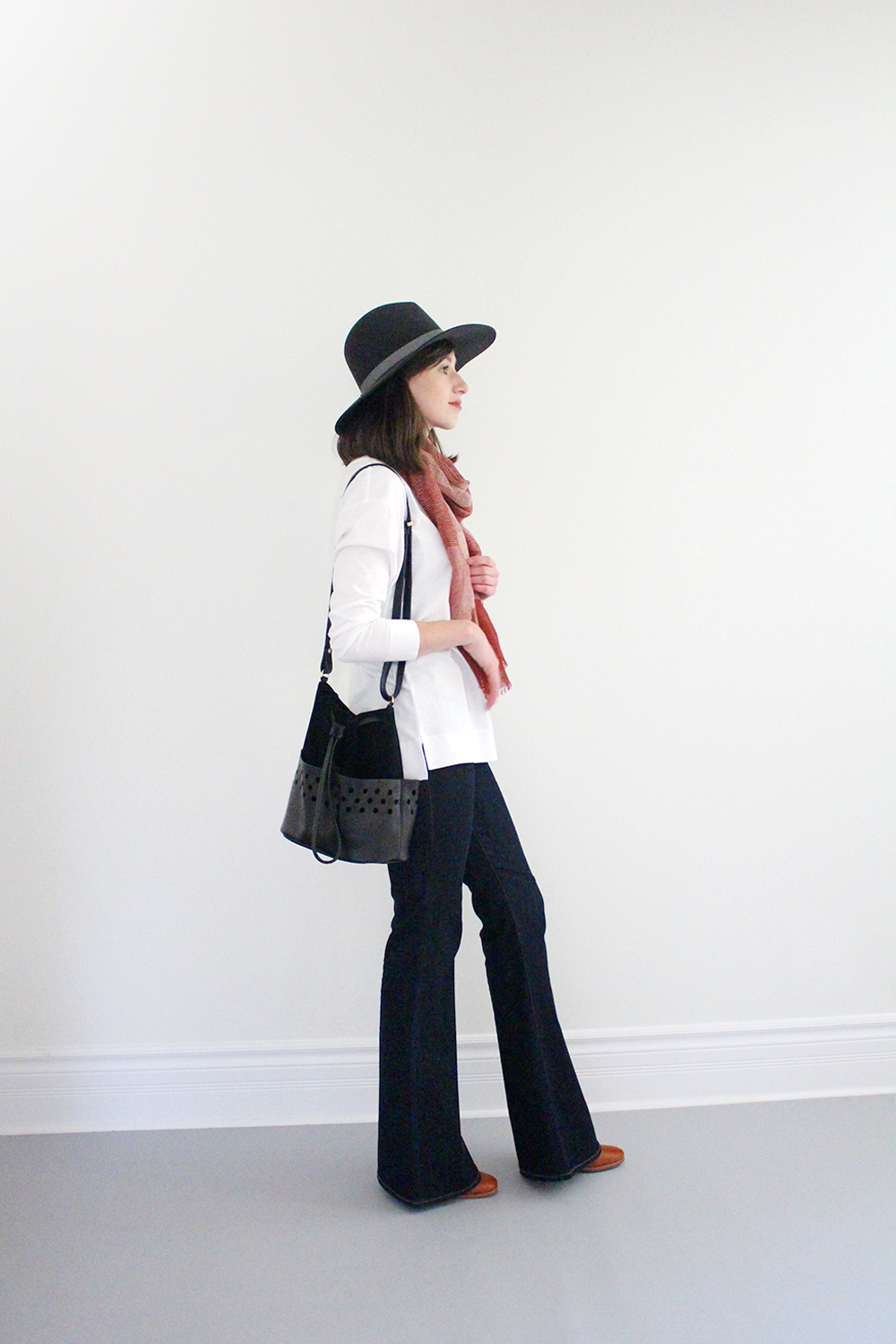 Friday! You're here at last and you are glorious! Well actually, you're super rainy but I'm ok with that. This week has been unseasonably warm here in Guelph, I'm talking t-shirt weather. It's so strange to be walking Dobby in short sleeves, while all the leaves have fallen and the birds have already started making their way south. But you won't find me complaining!
For the second last look in my Fall Foundation capsule I wanted to keep it really simple and fresh. I love this look for warm Fall days, when a jacket would be overkill but the breeze calls for a scarf and hat. Speaking of which, this hat is one of the only accessories I added to my roster this season and it's my all-time favourite. Janessa Leone designs really beautiful hats whether you're looking for something classic like this or a show stopper like this. The fit is perfect (I'm wearing a small), it's snug enough that I don't worry about the wind knocking it off, but not so tight that I get a headache. If you're in the market for a great hat definitely check out JL's options. They are all made in the USA too!
This weekend we're heading into Toronto for a friend's birthday bash and finishing the drywall in our kitchen and bathroom. Hope your weekend has some good things in store too!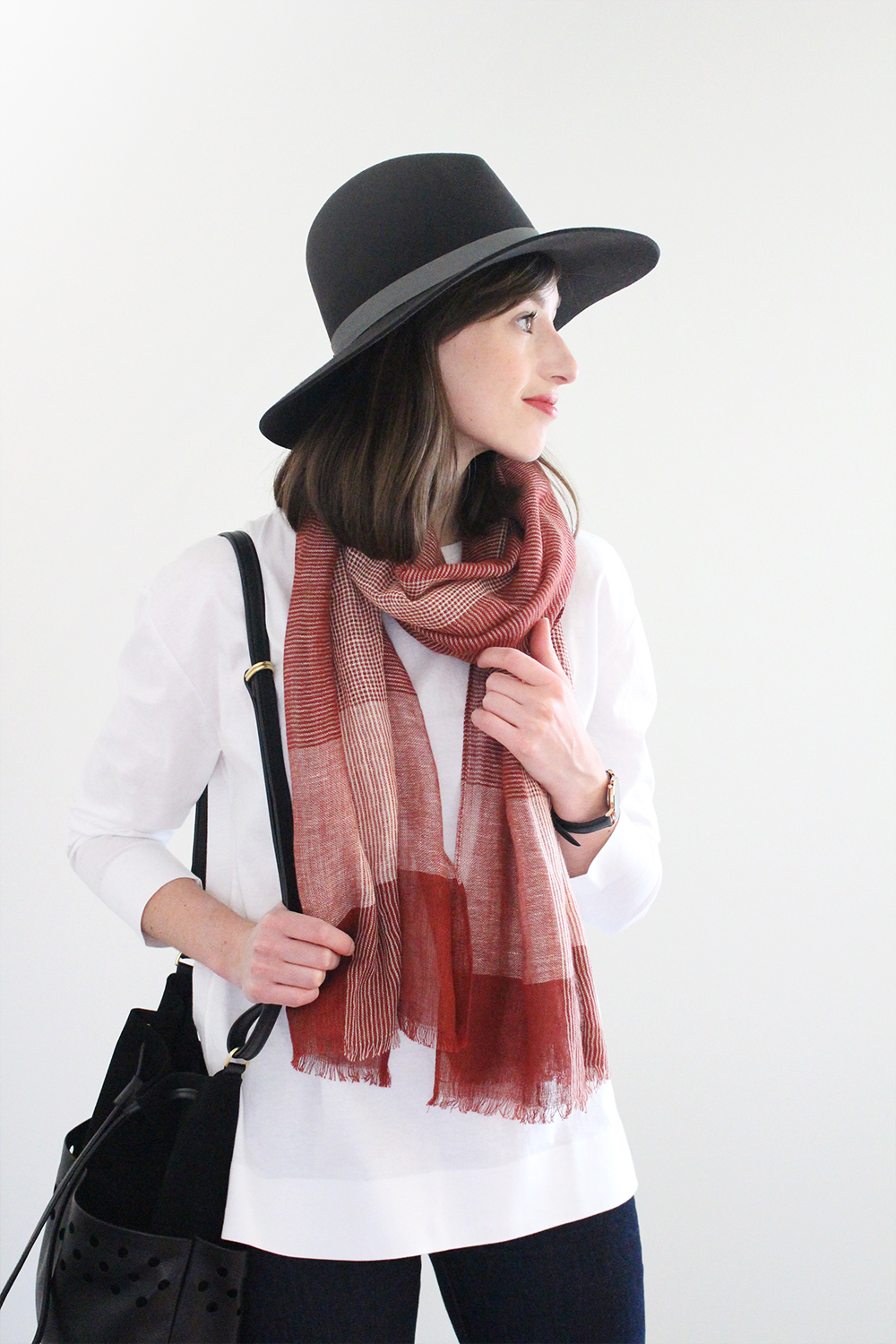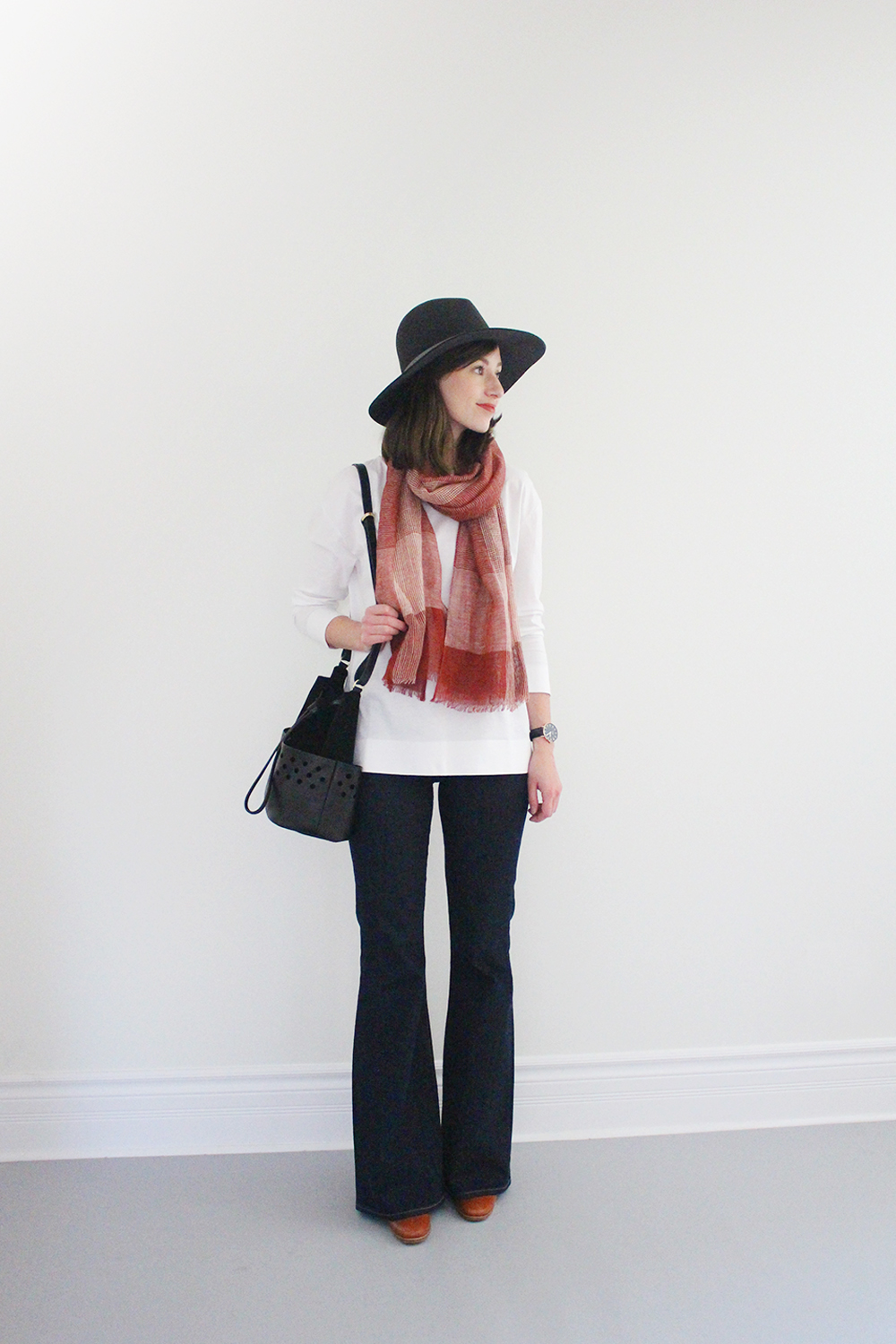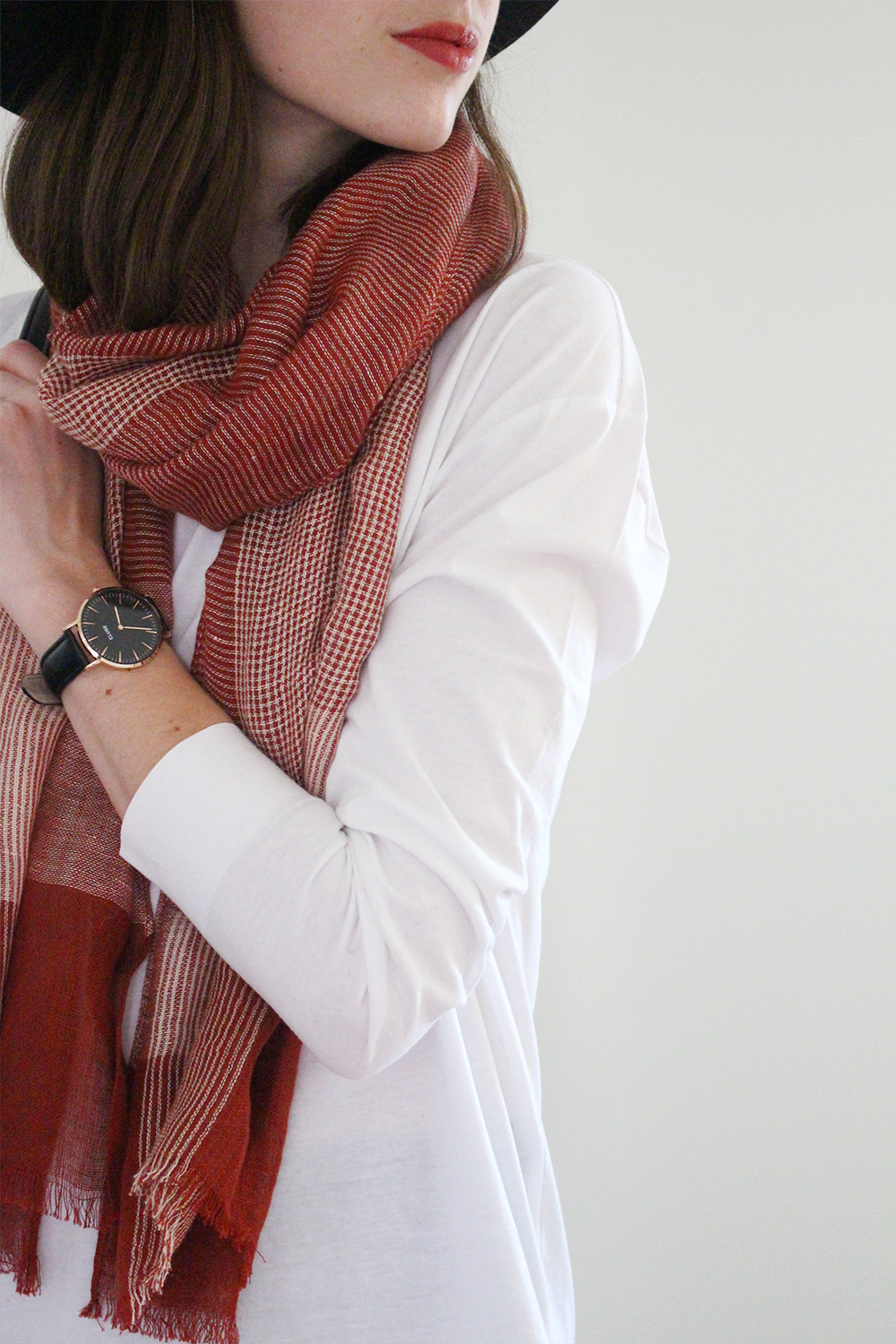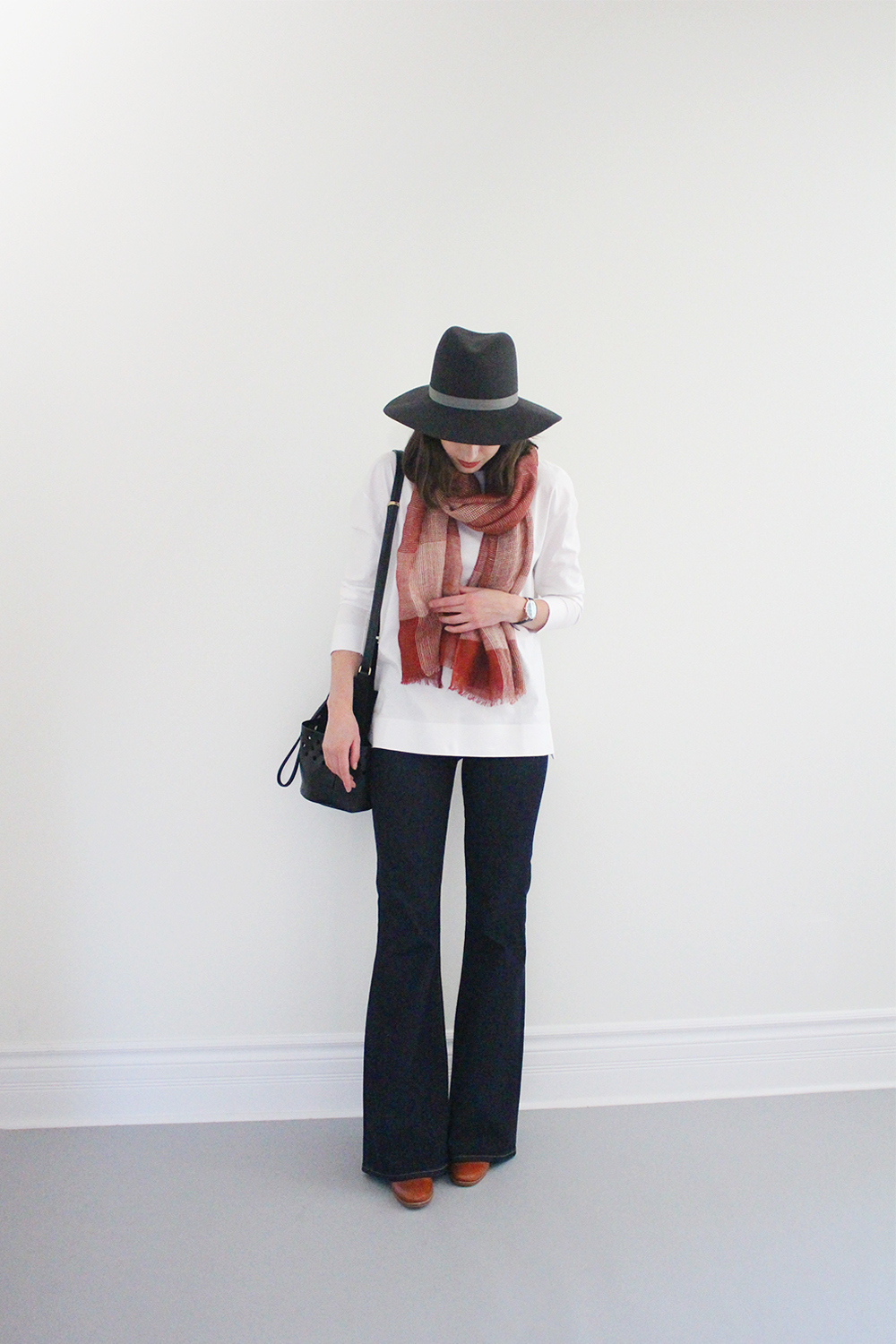 MAIN INGREDIENTS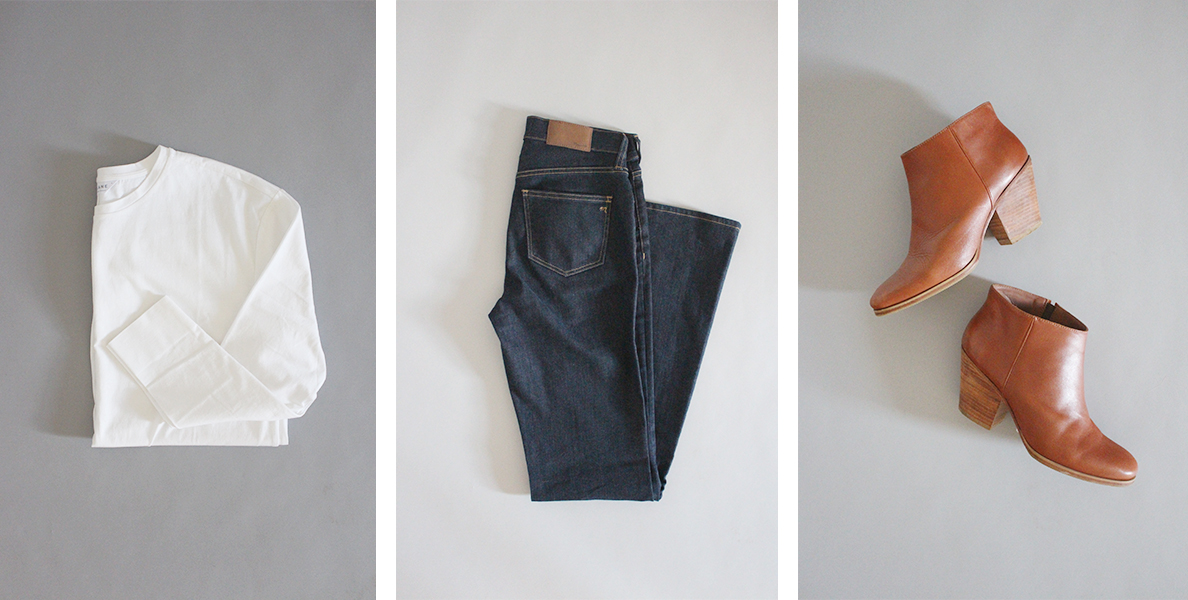 Hat Janessa Leoné | Scarf c/o Madewell (similar) | Flares Madewell | Rachel Comey Boots (black and grey suede) | Bag c/o Opelle | Watch c/o CLUSE | Lip Colour Burt's Bees Pencil
---

---