Remember, like forever ago, when I did a Fall Foundation capsule closet comprised of 12 items and then styled them into 12 different looks? Well, if you do awesome, but if not no worries because today I'm taking a look back through all the items and outfits and assessing how successful my third foundation capsule was.
If I've learned anything from these exercises it's that a lot of planning and a lot of honesty make for the best closet. I've also come to accept that I probably won't ever have the 'perfect wardrobe'. BUT all dreams need not be crushed! Really, I've just had to acknowledge that fact because my definition of what a perfect wardrobe looks like is always evolving. And now that I've admitted that thought I feel so relieved. You mean I don't actually have to have this whole thing figured out? Ha!
So let's take a quick look at the 12 pieces I included in the Fall Foundation Capsule.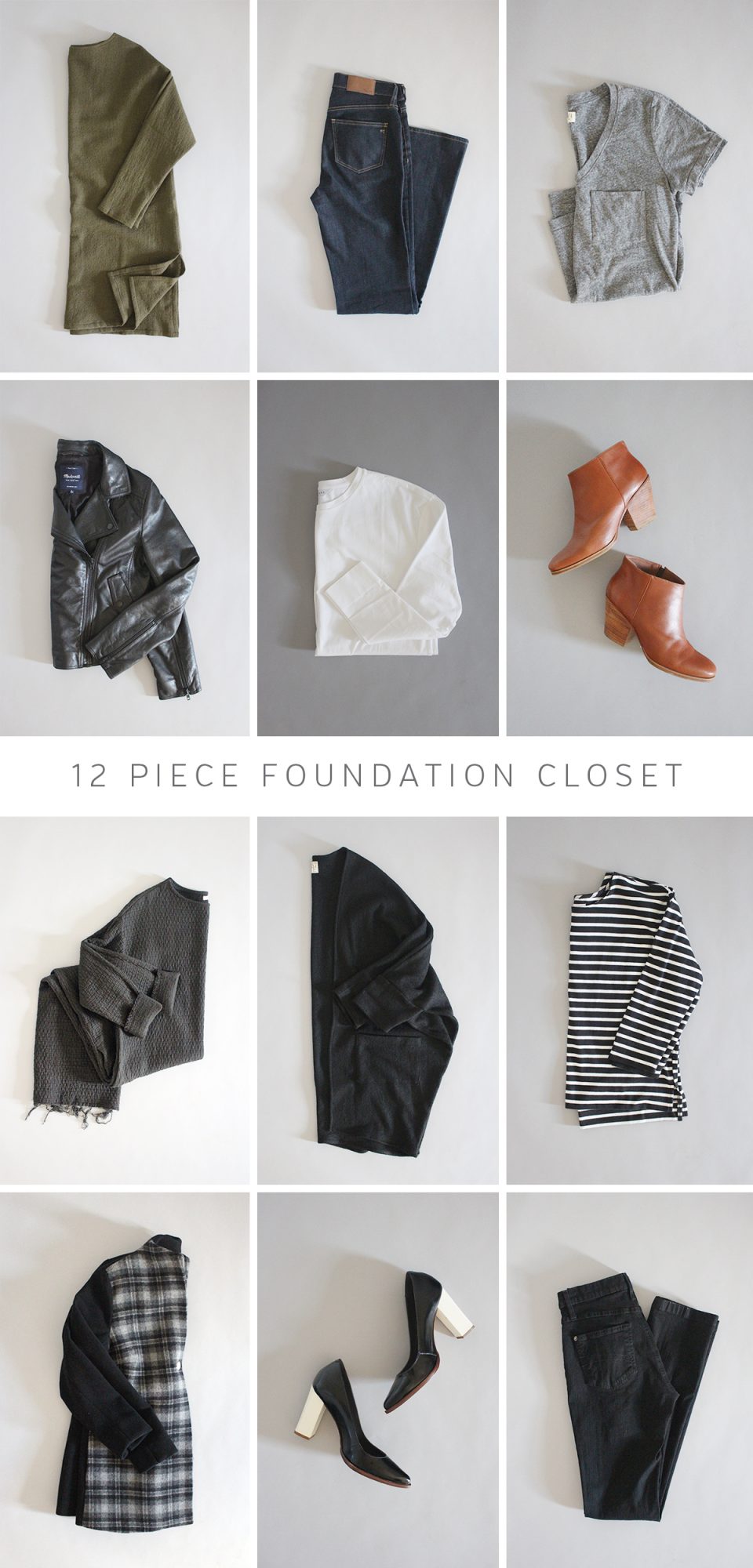 CLOSET HONESTY
I started this capsule by outlining why I picked each item so I thought it would be worthwhile to re-review now that I've worn them all a few times. So here's my honest assessment of each:
So there you have my candid thoughts on every piece I chose. If I was repeating this capsule again next Fall I'd probably switch out 3 or 4 pieces but otherwise I was really content with my options. Overall, I'd give this foundation capsule a B+.
New let's take a quick look at all the outfits I managed to make from those 12 items.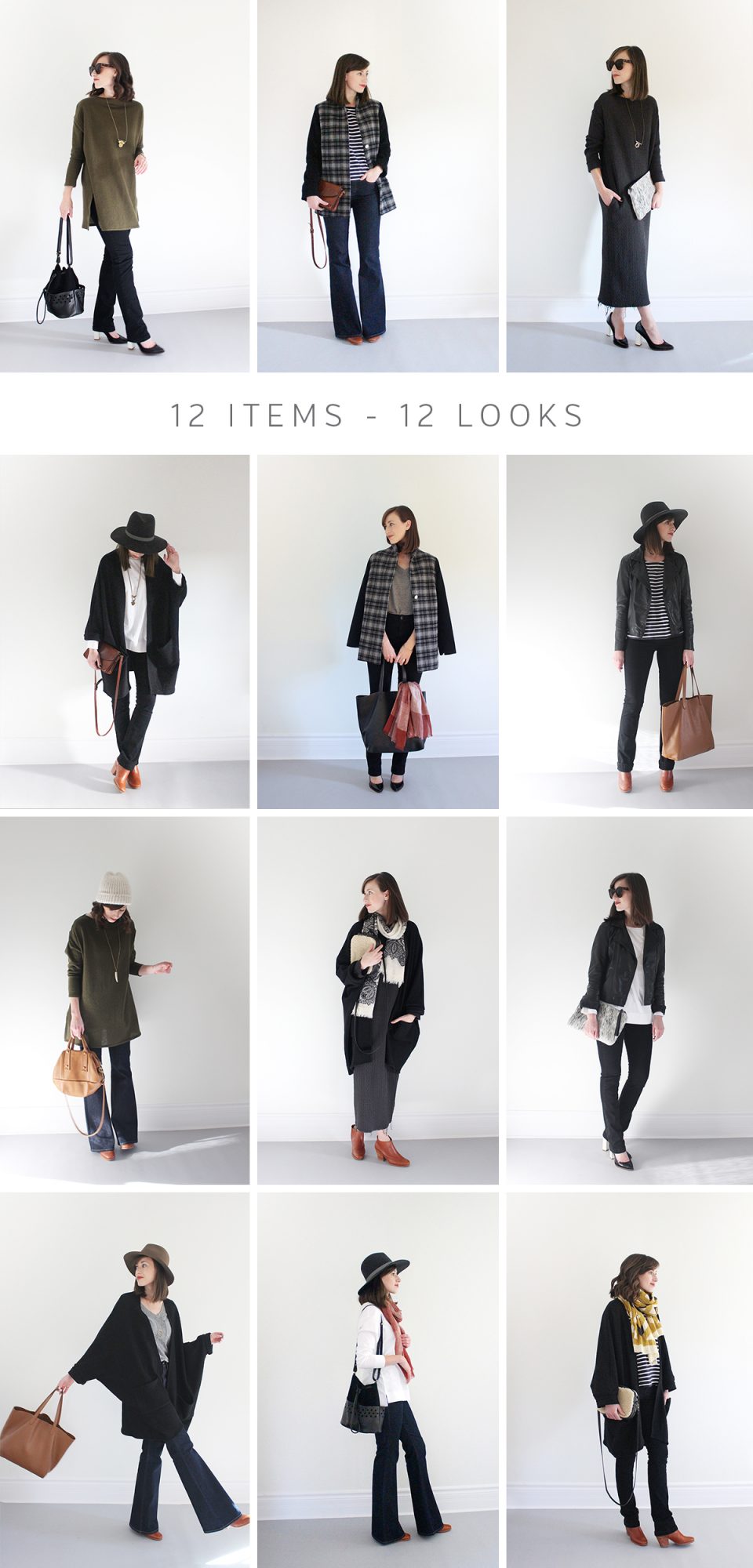 4 FAVOURITE LOOKS
These were easily my 4 favourite looks from the capsule. I judged their merit by not only the visual outcome but the comfort and confidence I felt when wearing each one. Because we all know it doesn't matter how great something might look, if you don't feel great, it's not a keeper. I suppose these are technically my two Fall uniforms. Long sweaters, boots and jeans for the WIN!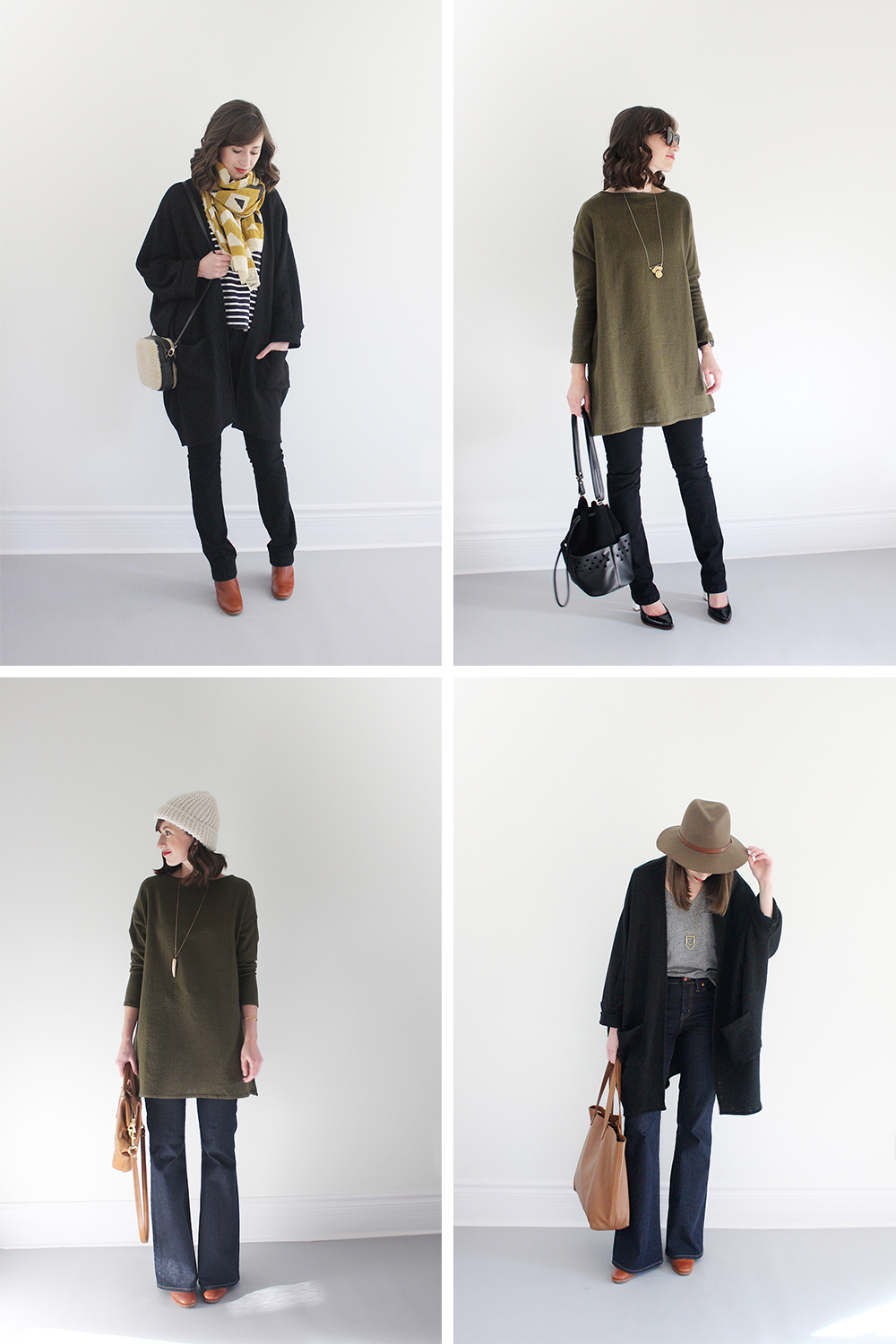 WHAT'S NEXT
Well, since I'm being honest here, I'm not entirely sure. I have plans to do a Winter Foundation capsule in the new year but after that I'm planning to reassess my whole approach and Closet Mission. Not in a scrap it and start over kind of way, more in a streamlining sort of way. My goal is to create a system to make curating a fabulous small closet a really simple and rewarding experience. Until then I'll be sharing a bit about my switch to natural beauty and skincare, interviews with a couple amazing new makers and lots of other good Style Bee stuff!
As always, thanks for reading and joining me here in this tiny corner of the interwebs!