I kind of hate Black Friday. There I said it. The reasons I'm not a fan of this consumerism nightmare are aplenty but the main one is known as buyer's remorse. I've experienced it more times than I can count and it sucks. So often mega sales like Black Friday lead to wasted time, effort and of course money, all on things you'd be better off without anyway. BUT, and that's a major 'BUT' with head down and hand raised, if you've got a good head on your shoulders, a strict shopping list and some major willpower, there are a few deals worth taking action on.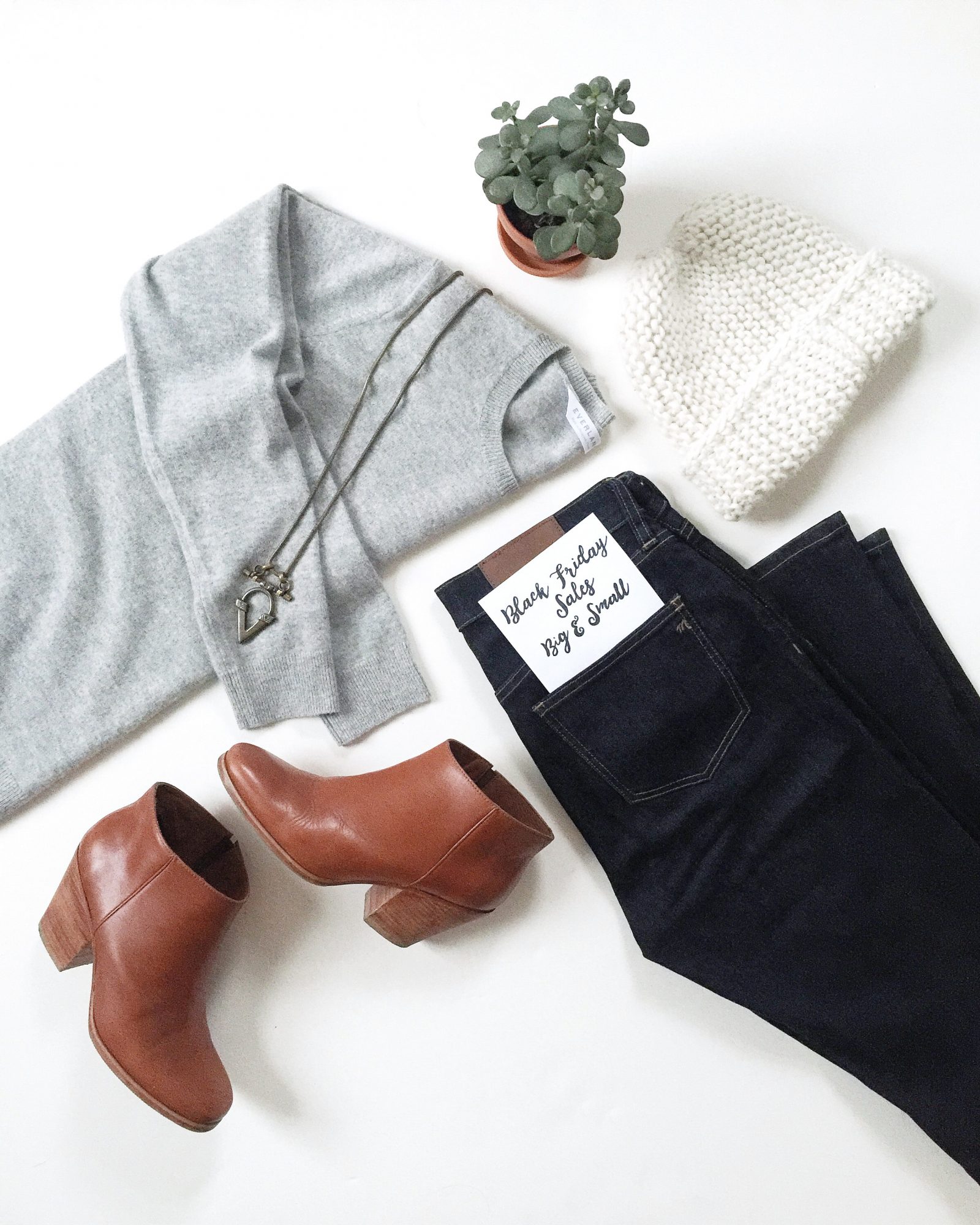 If you happen to be in the mood to part with some hard earned cash, today (and over this weekend) is a great time to pick up a high-quality closet staple or two that will see you through the winter months and beyond. Here are my suggestions:
1 – A GREAT WOOL COAT
A wool coat is a must have for anyone living in cooler, or like me, freezing climates. Look for options made of 100% wool or a high wool fibre content, a long silhouette and a big collar. These three things make for a better looking and better functioning coat. Here are a few great options: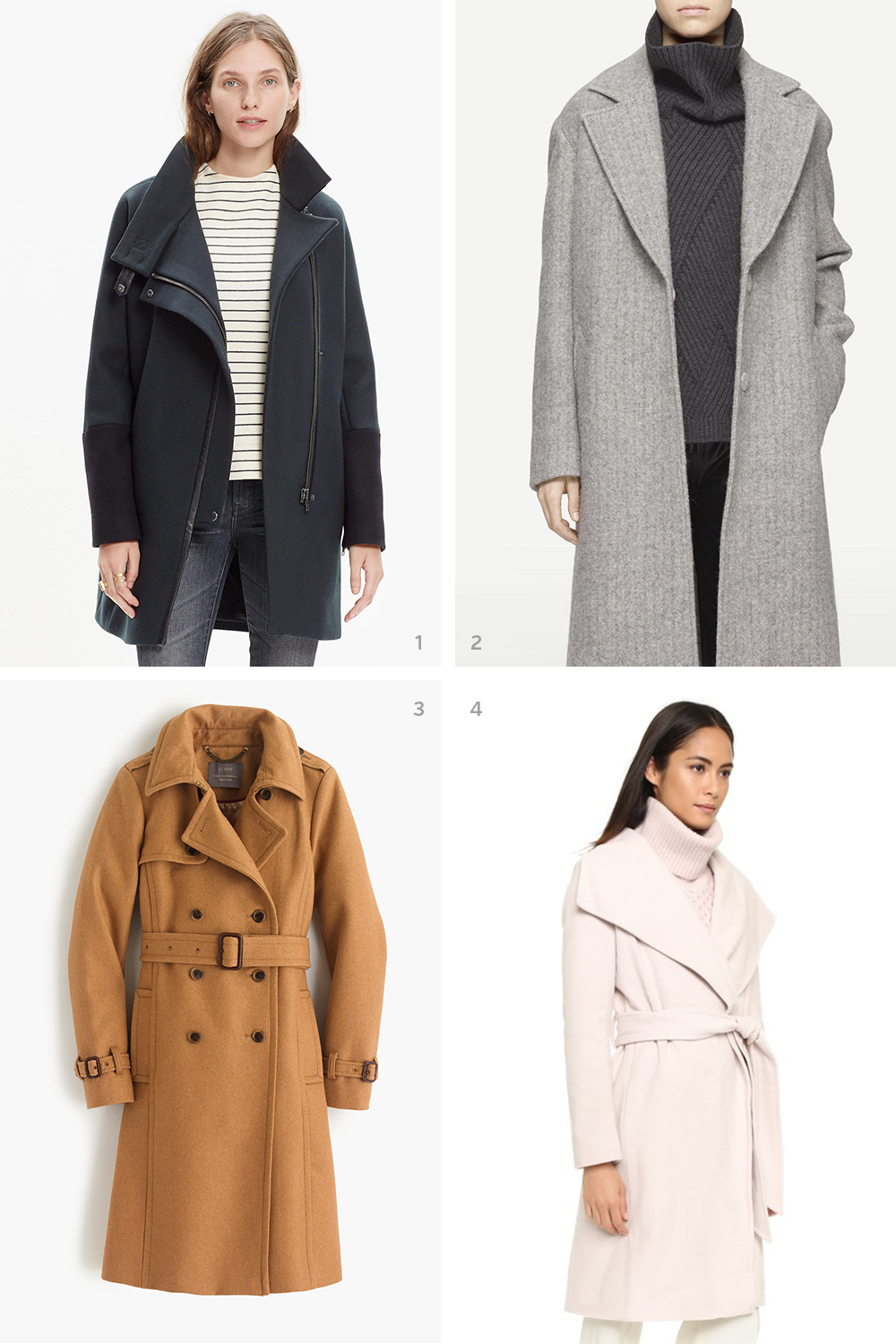 Coat 1 (25% off) | Coat 2 (25% off) | Coat 3 (40% off) | Coat 4 (Up to 25% off)
---

---
2 – DENIM STAPLES
If there is one closet category I'm ok with being frivolous with it's denim.  Today is a great day to pick up a pair (or two) that you've had you eye on for a while. I'm personally going for a classic pair of high rise skinnies. The pair I wore last winter were great but the rise just isn't as high as I've come to prefer and the seam on one leg always twists which is super irritating. Anyway, I digress, but here are a few I'm considering: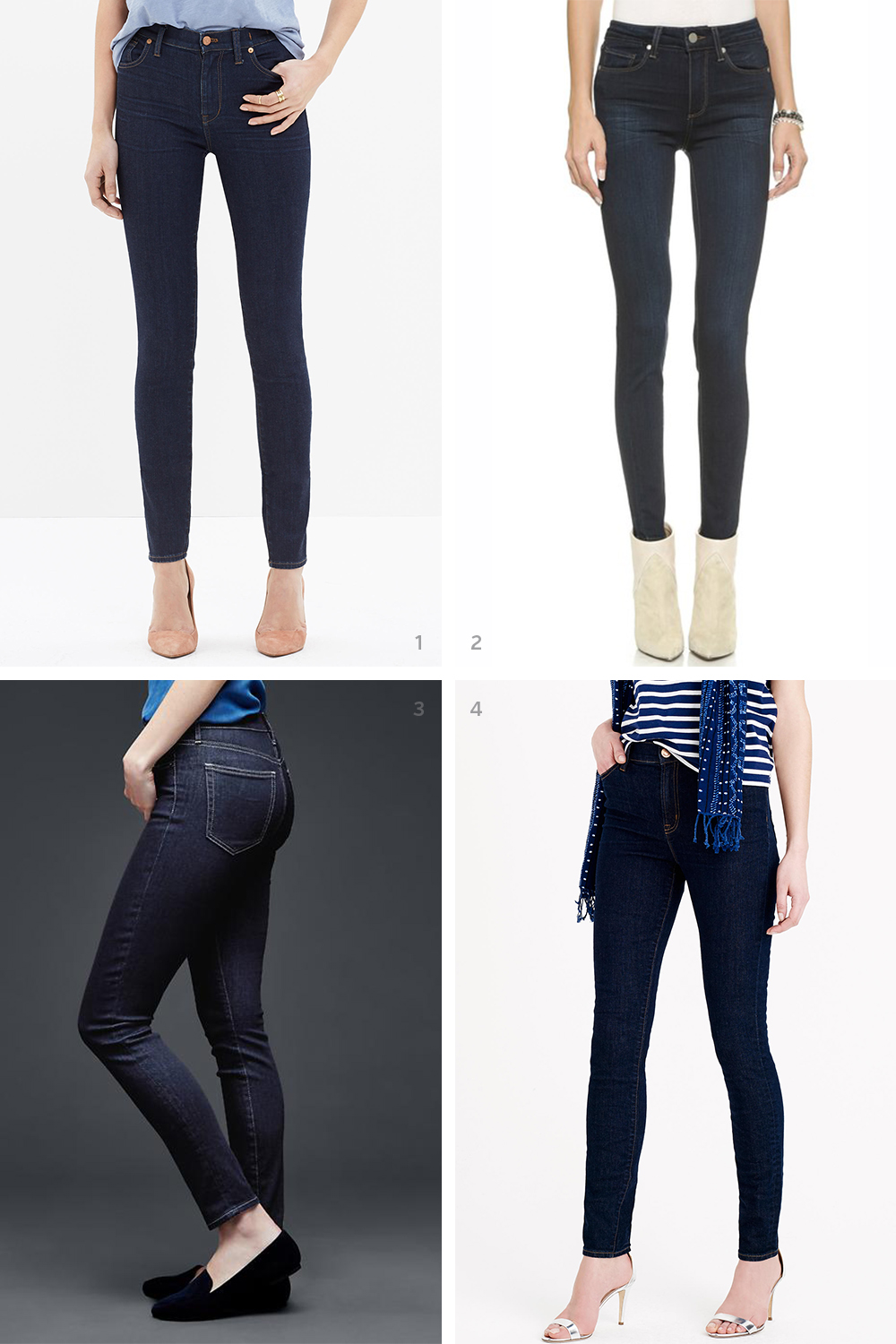 Denim 1 (25% off) | Denim 2 (Up to 25% off) | Denim 3 (50% off) | Denim 4 (40% off)
---

---
3 – A VERSATILE BAG
The quickest way to round out a look is with a great bag. Even having just a few options can make life way easier. I also love a good black tote (I have this one), a classic brown cross-body (I love this one), a black bucket bag (this one is amazing and on sale!) and a chic statement clutch (this is my go-to). These are some longtime favourites: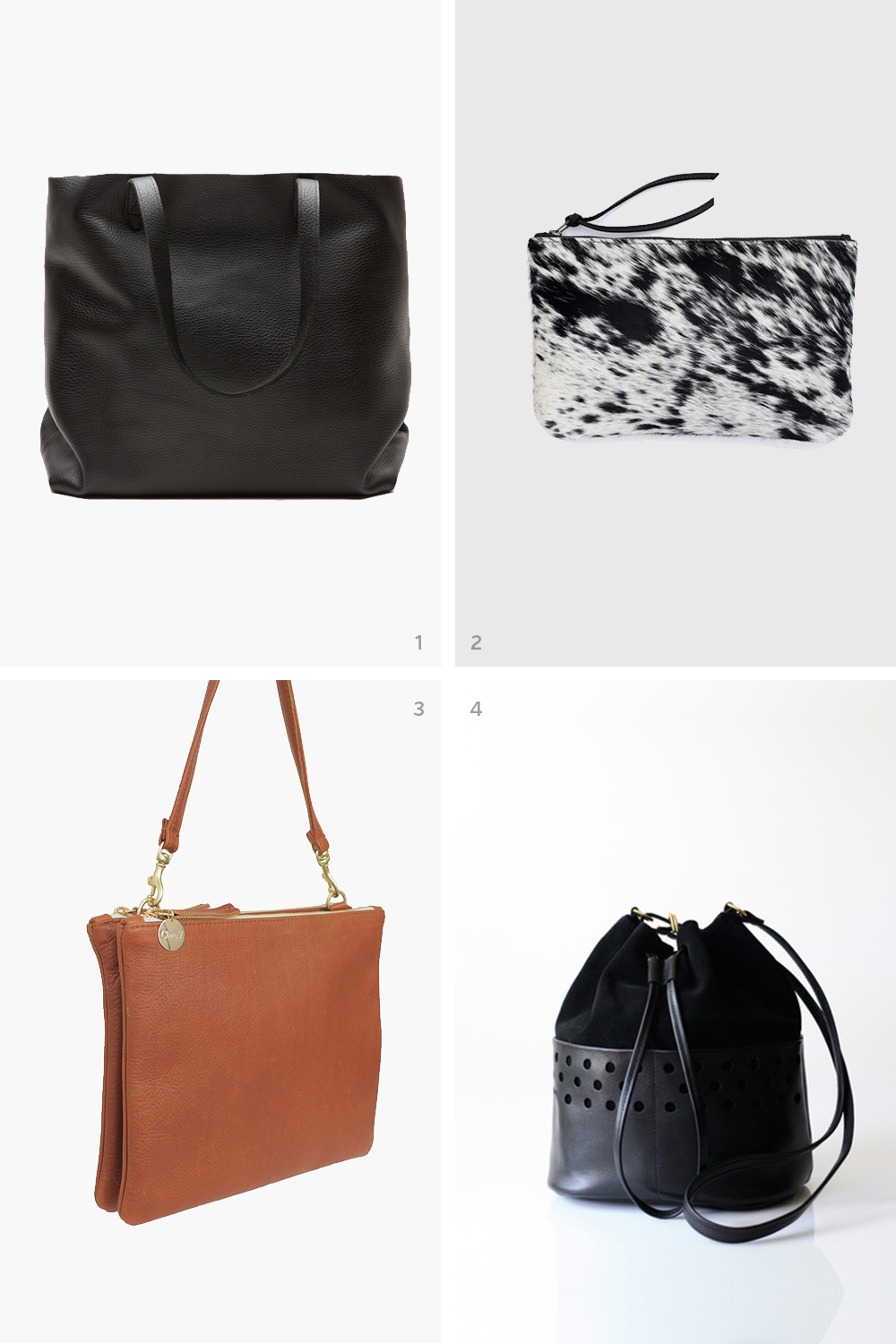 Bag 1 | Bag 2 (20% off with FUZZY) | Bag 3 | Bag 4 (15% off with THANKFUL)
---
4 – WINTER BOOTS
'Tis indeed snowy season! I've been alternating between my Hunter Boots and my shearling Sperry's since we had our first significant snowfall. My Sperry's, in particular, made a huge difference last winter. They look great (as far as weather ready boots go), keep my feet warm and they even have a zipper, which makes putting them on a breeze! Having reliable, easy to put on, easy to wear boots make life WAY easier during the long hard winters we endure here in Ontario. Here are the ones I have and a few other good looking options: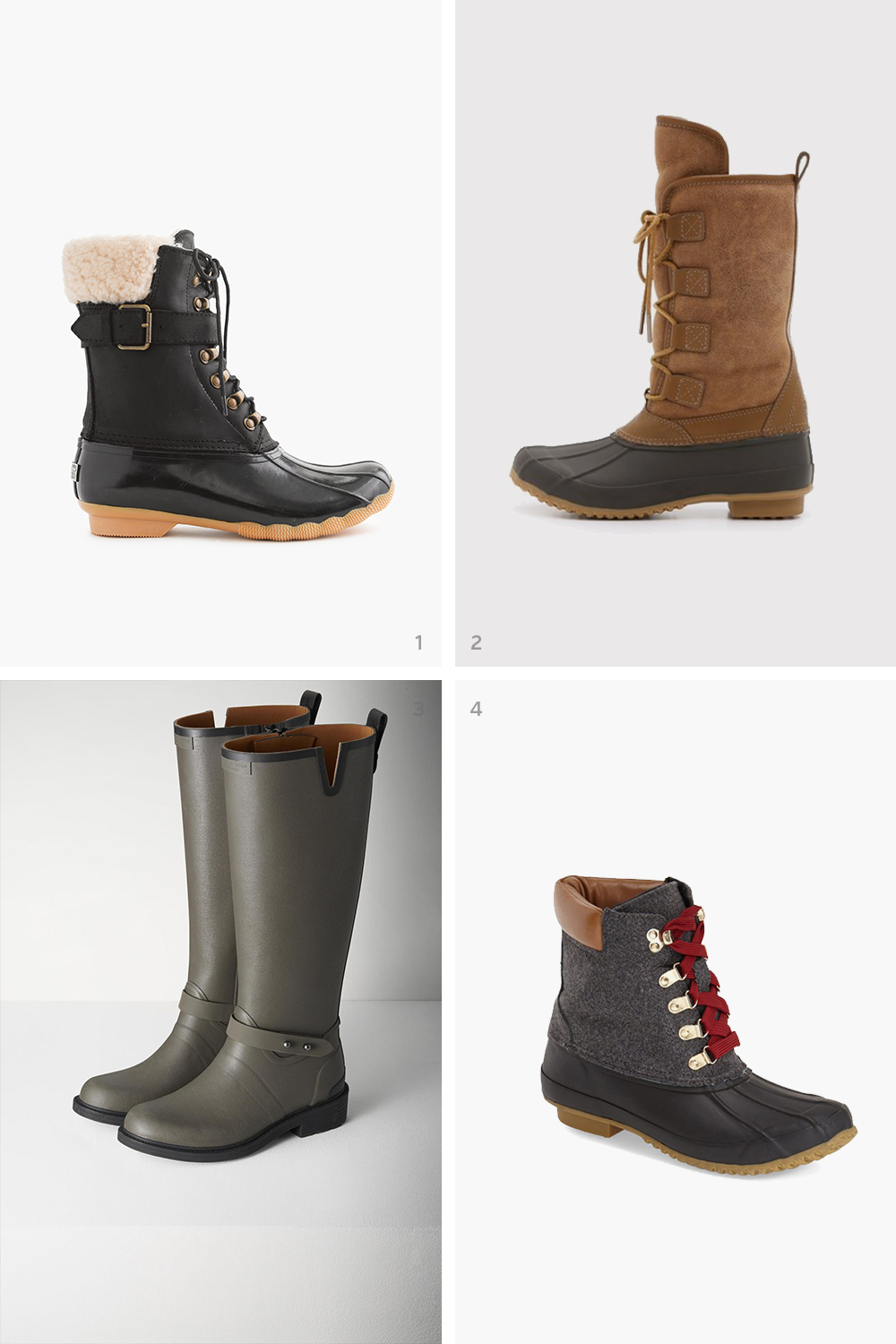 Boots 1 (40% off) | Boots 2 (30% off) | Boots 3 (25% off) | Boots 4 (Up to 25% off)
---

---
5 – BUTTON DOWN
A great silk or cotton button-down is a must-have for any minimal closet. They are the most fool proof way to look chic and pulled together with the least effort required. My personal favourite is from Equipment and happens to be on sale! A close second is by Everlane and I just received this one from AYR and love the super soft cotton and long hemline (this one from Madewell is very similar). A chambray version never hurt anyone either!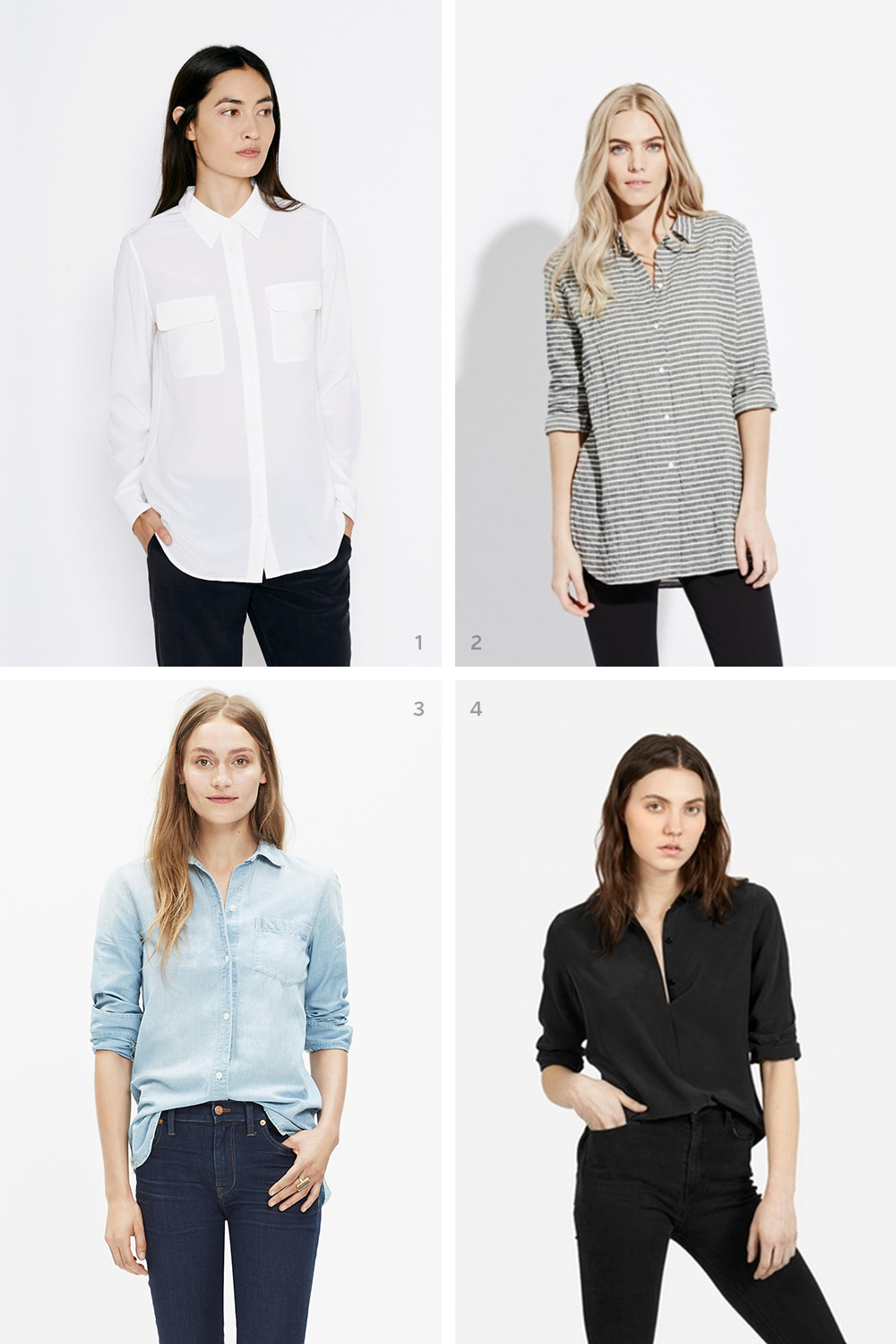 Shirt 1 (25% off) | Shirt 2 (25% off $250) | Shirt 3 (25% off) | Shirt 4
---

---
6 – KNITWEAR
I'm a real sucker for a big cozy sweater or a toasty toque during the holidays. Nothing like your favourite knit, a glass of red wine and a roaring fire, am I right? My current faves are: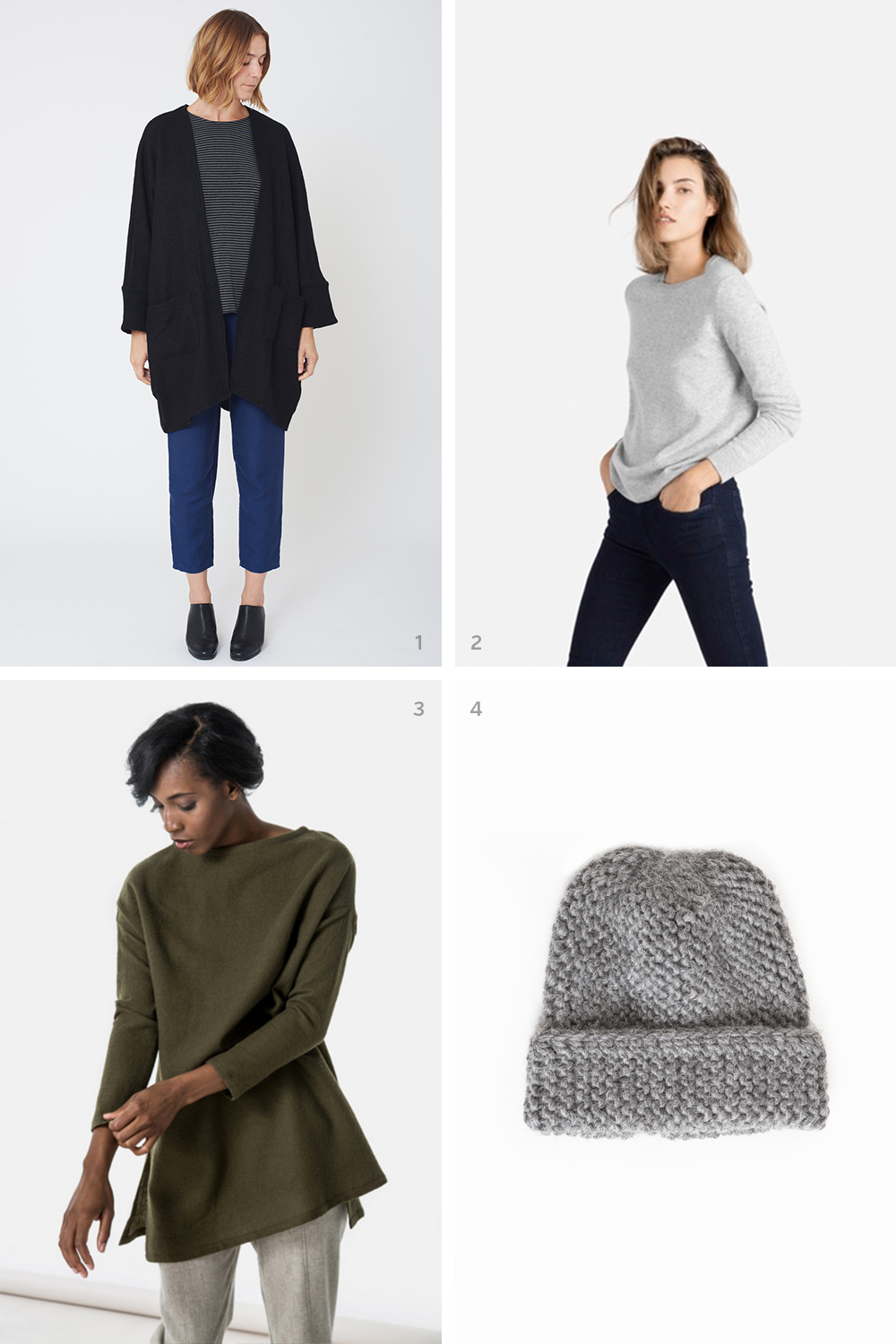 Sweater Cape 30% off use GIVETHANKS | Everlane Cashmere Crew | Elizabeth Suzann Tunic (10% off  GIVEBACK)|  Hat Here or Here for 35% off with THANKYOU35
---
BIG SHOP SALES
Here's an official run down of all the big shops that are having sales:
MADEWELL | 25% OFF Everything | CALMDOWN | Through Nov. 29
J.CREW | 30-40% OFF Everything | HOLIDAY | Through Nov. 29
ANTHROPOLOGIE | 25% OFF | SHOPTOIT | Through Nov. 30
GAP (CAN) GAP (US)| 50% OFF Everything | BLKFRIDAY (US) GAPFRIDAY (CAN) | Through Nov. 27
NORDSTROM | Up to 50% + OFF | Prices as marked | Through Nov. 30
RAG & BONE | 25% OFF | BF25 | Through Nov. 27
ACCOMPANY | 30% OFF | BLACKFRIDAY30 | Through Nov. 29
SHOPBOP | Up To 25% OFF | GOBIG15 | Through Nov. 30
EQUIPMENT | 25% OFF | THANKS | Through Nov. 30
JANESSA LEONE | 20% OFF all hats | JLholiday | Through Nov. 30
---
SMALL SHOP SALES
Many bloggers only feature Black Friday sales that they can earn commission from but I think it's really important to support small businesses and independent brands that are doing beautiful work. So these are some of my favourite makers and boutiques that are having great sales today and this weekend too!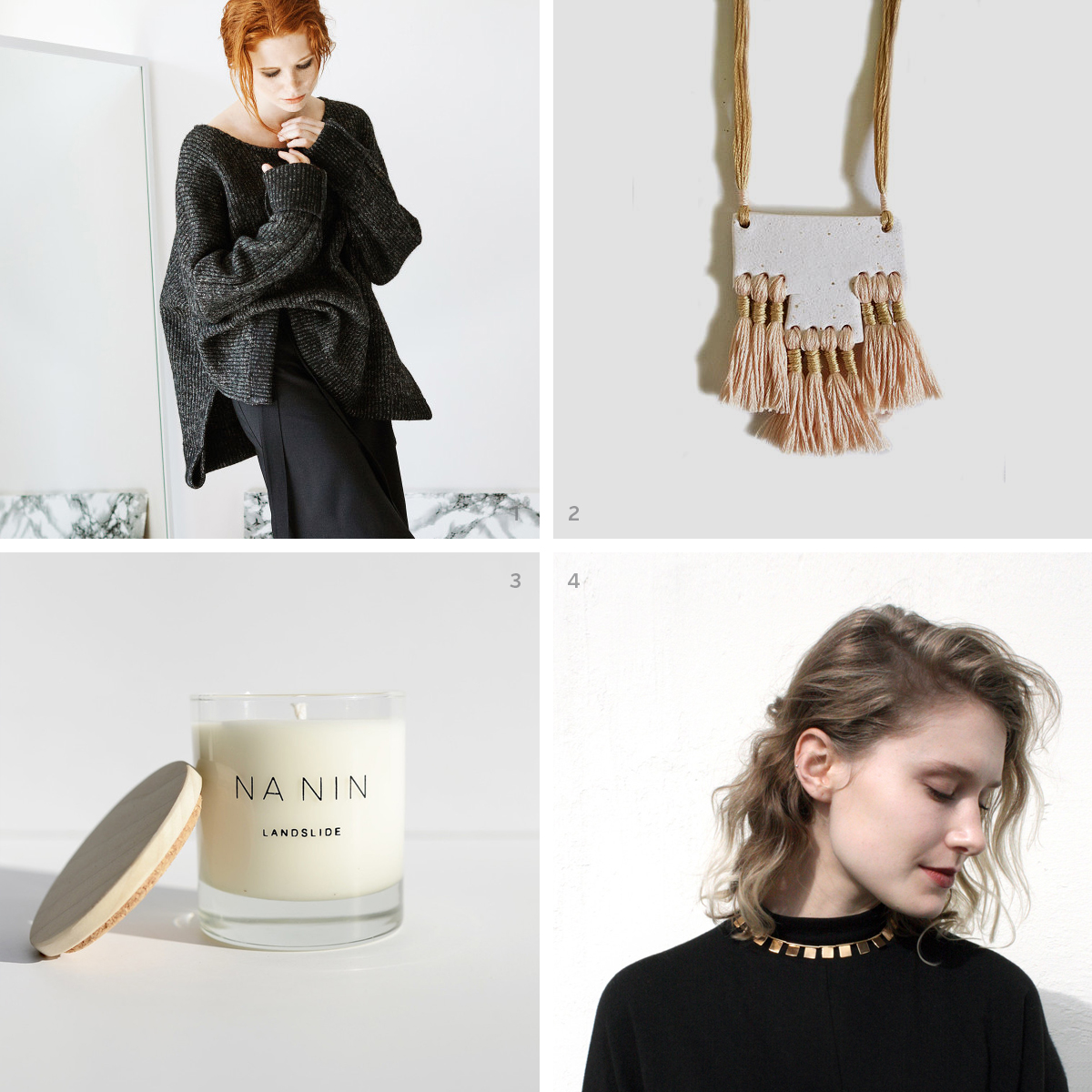 1 | Hackwith Design House – 30% off with TURKEY
2 | Wild Columbine – 25% off with WCTHANKS
3 | NA NIN – 35% off with THANKYOU35
4 | Young Frankk – 25% off with HOLIDAY25
---
CANADIAN BASED SHOPS
1 | Opelle Creative – 15% off with THANKFUL
2 | One of A Few – 20% off with ILIKEITLOW
3 | Charlie and Lee – 20% off with SHOPSMALL
4 | Bibelot & Token – 15% off + Free Shipping with SHOPSMALL15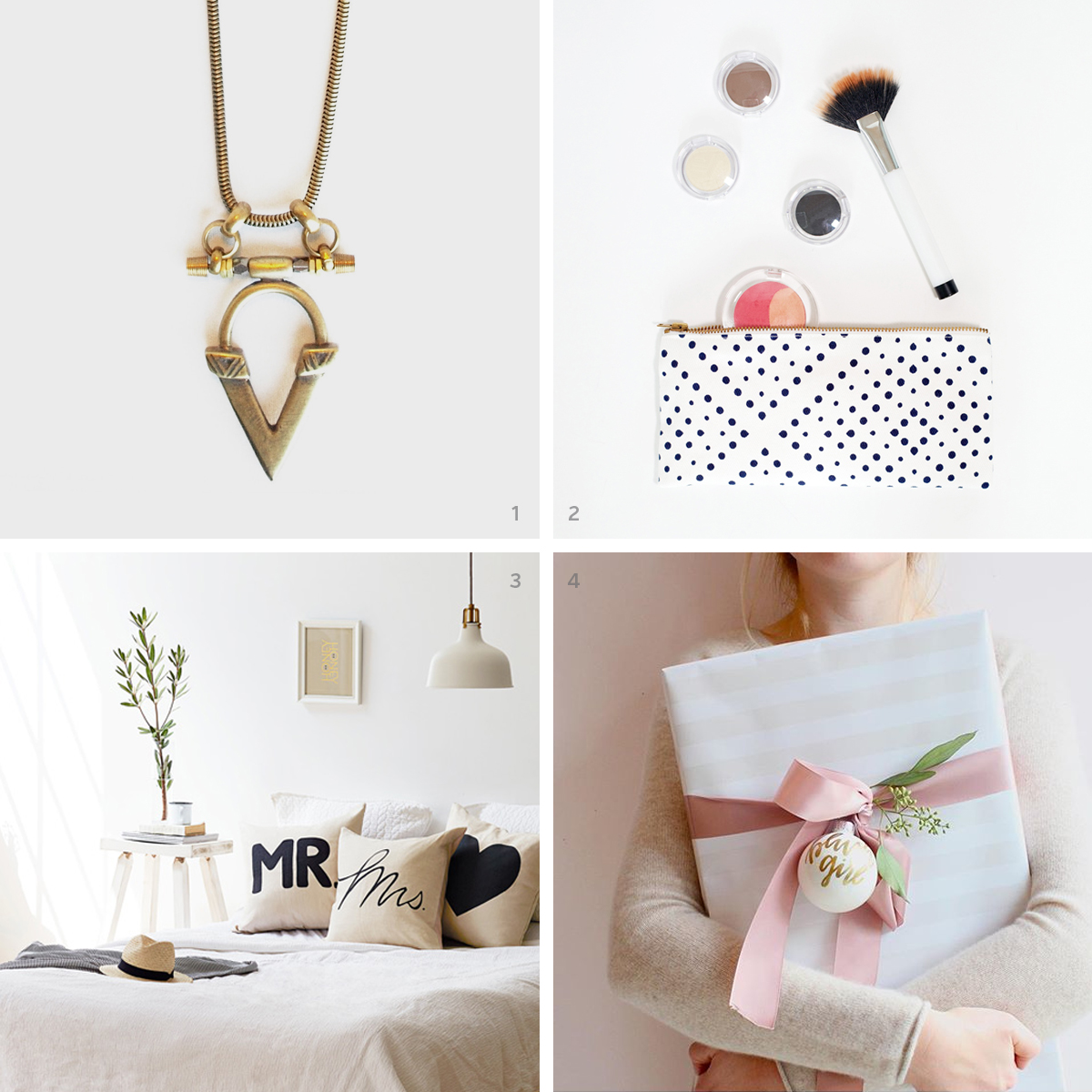 1 | BIKO Jewelry – FREE studs with every order of $100 with FREEBLACKFRIDAY
2 | Pepper B. – 20% off with CHEERSTO2015
3 | Lint + Honey – 30% off with GIFTASTIC
4 | Blush – Great Markdowns In-Store
---
Happy shopping friends! Just remember 'It's not a good deal if you don't need it!'