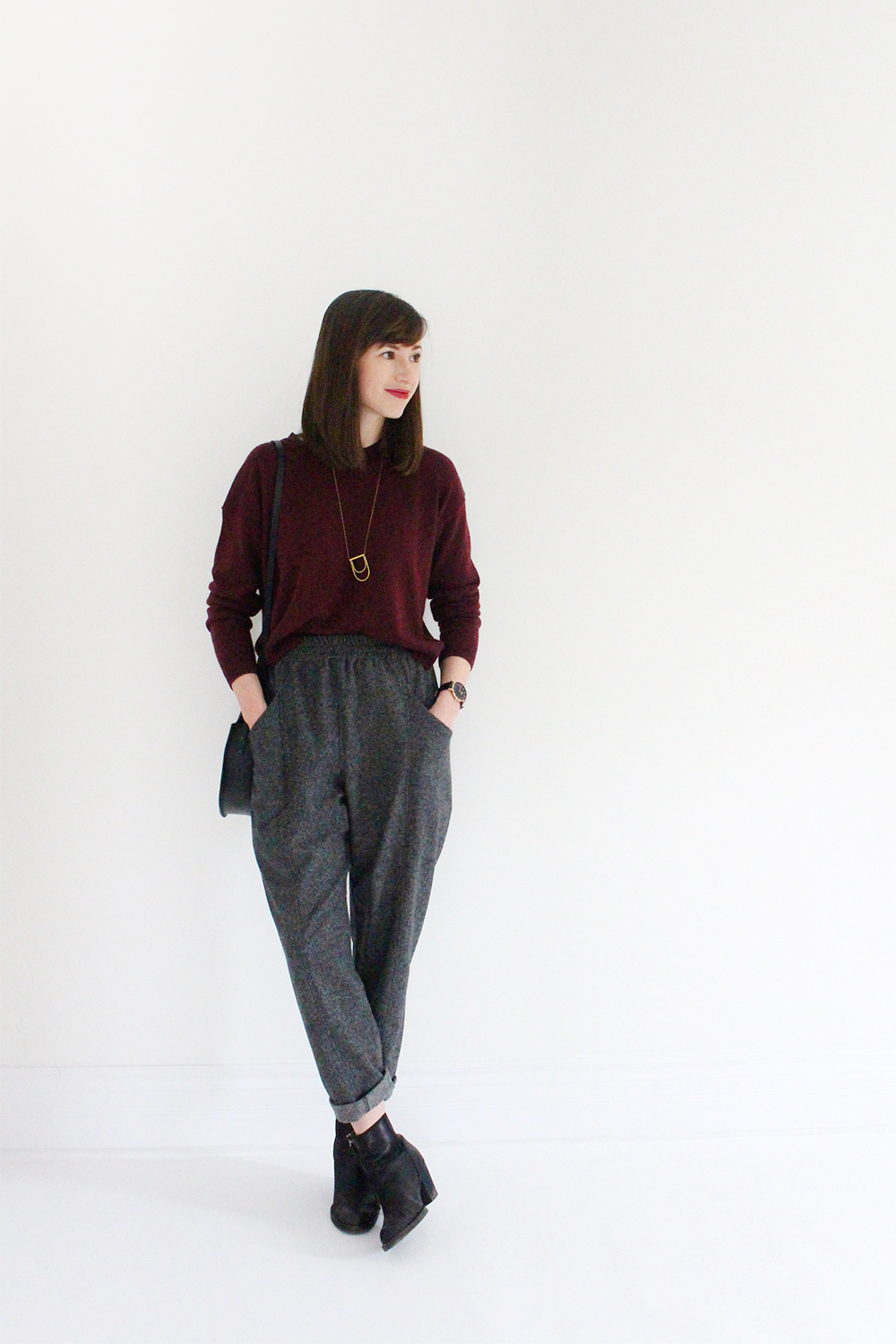 Well here we are, the first look of 2016! I can't quite believe it's been a whole year since Look 1 of 2015 but the calendar doesn't lie. One thing I'm aiming to do with the looks I post this year is to stay true to how I really wear my clothes but at the same time have fun and explore shapes and proportions that might be a little unexpected.
So, to start things off I'm pairing these fabulous grey Clyde Pants from Elizabeth Suzann with a loose fitting cashmere sweater from Everlane. These are the two pieces I wore most throughout the holidays because they were so cozy and comfortable but still looked put together and sophisticated for the festivities. You might already know how much I love these pants from this post (and this post) so when the winter equivalent appeared I knew I had to get my hands on a pair. I've found the style surprisingly flattering in how they fit at the waist and how the centre seam and slightly tapered ankle creates a slimming visual line. But more than anything, the Clyde pant feels really amazing to wear. They must look it too because they get compliments wherever I go. I have them in both canvas and wool and the fabrics have only improved with wear, softening but never losing their intended shape. Not to mention those glorious side pockets!
Another thing I'm trying to do this year is focus my style more on how I feel than how I think I look in clothes. When I feel elegant, at ease and a little bit unique in an outfit, I know I've hit the mark, regardless of whether it's conventionally flattering or not. Aside from feeling great to wear I really like the warm minimalist vibe of this look, along with how unfussy it is. Must be why I've already worn it at least three times in the last two weeks!
Unfortunately it's back to reality today and I'm diving head first into project planning so I'll keep it short and sweet. Happy first Monday of 2016 everyone!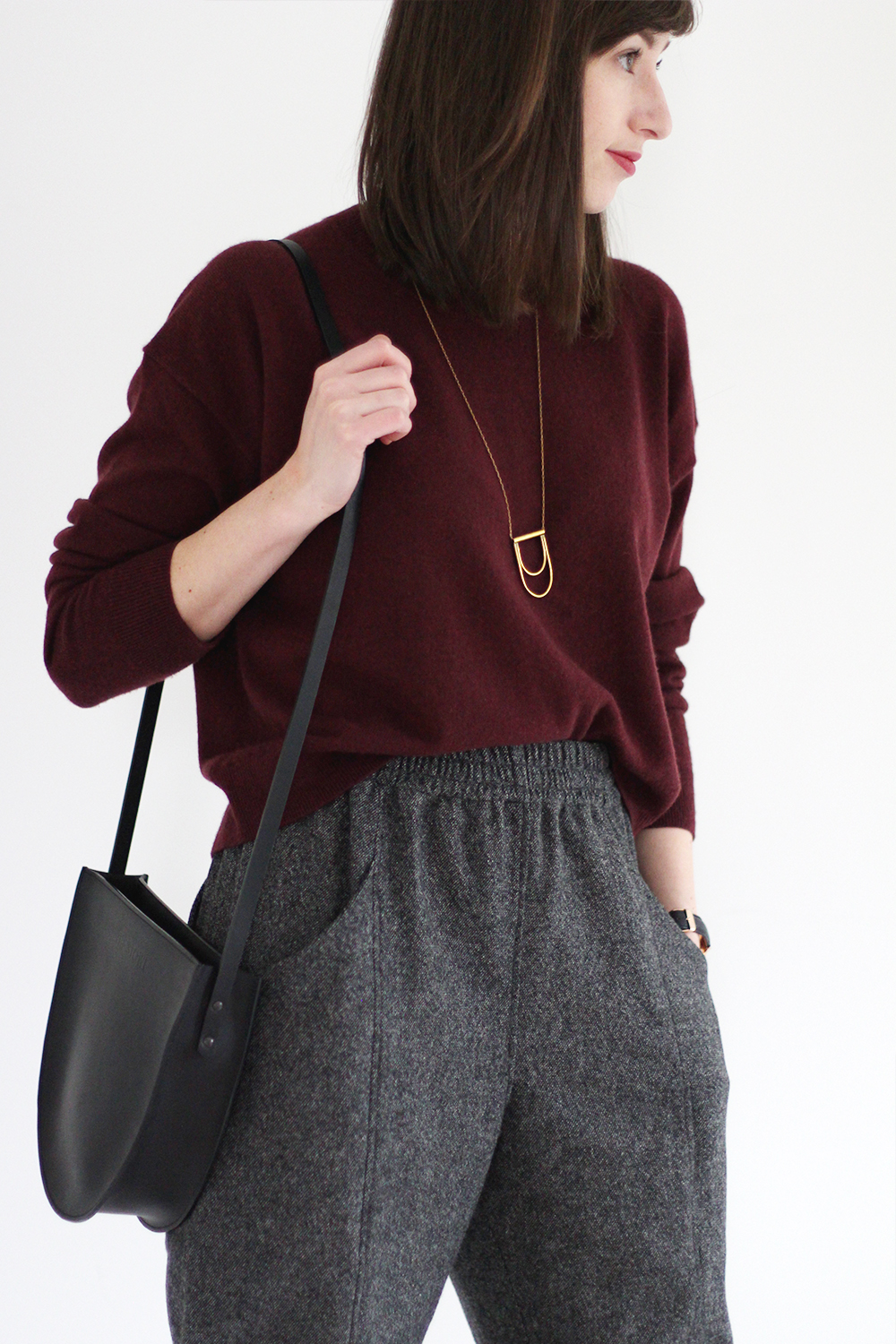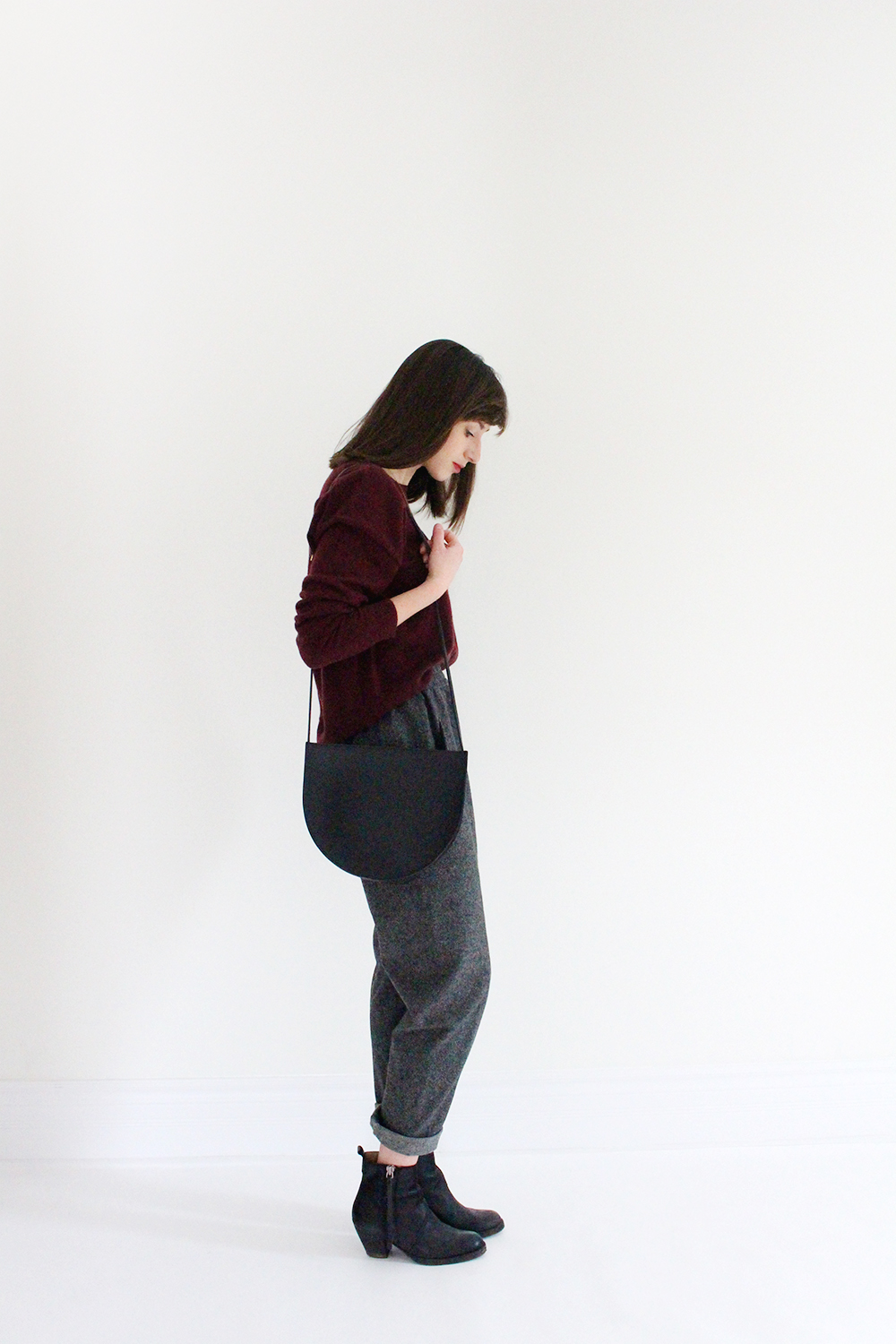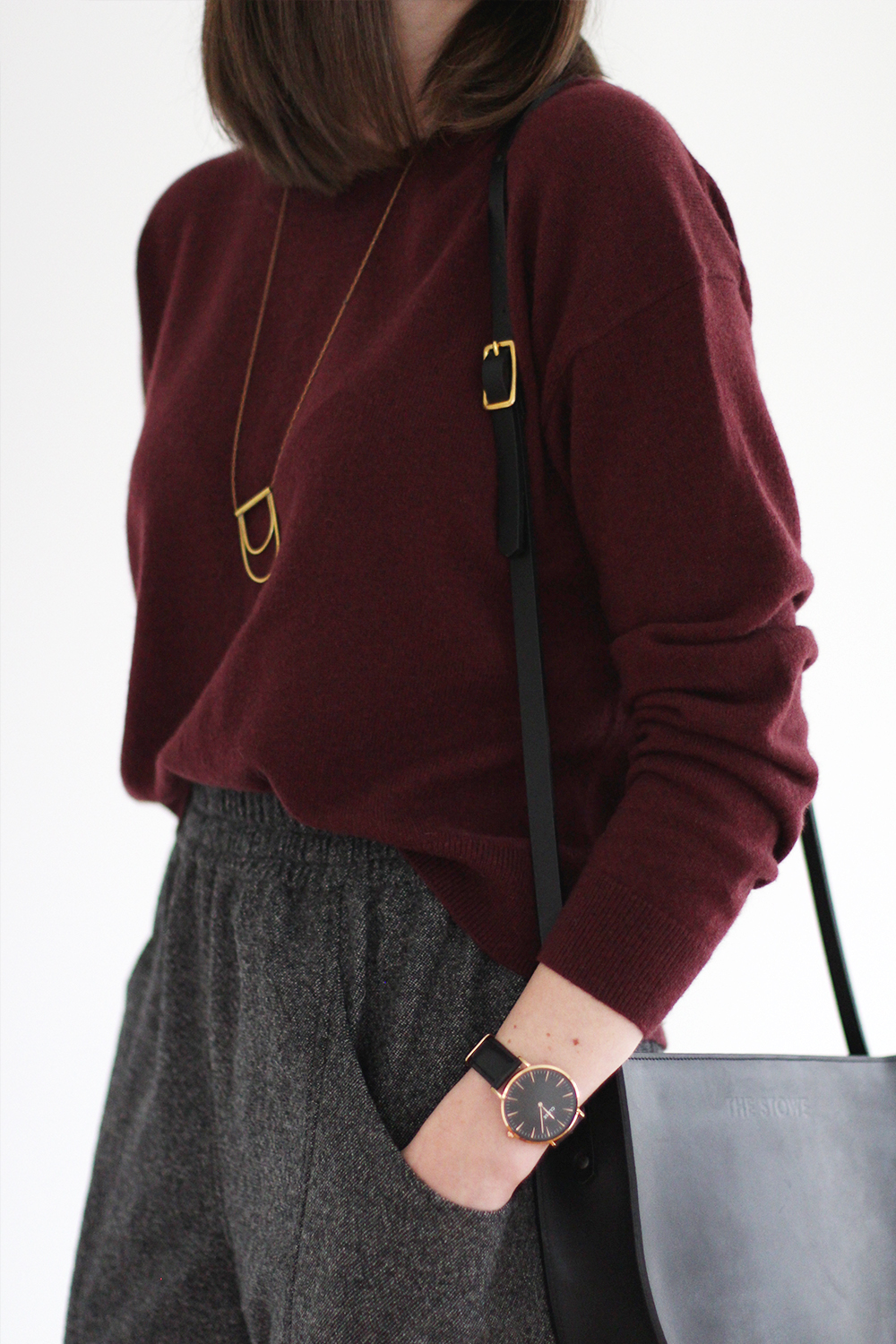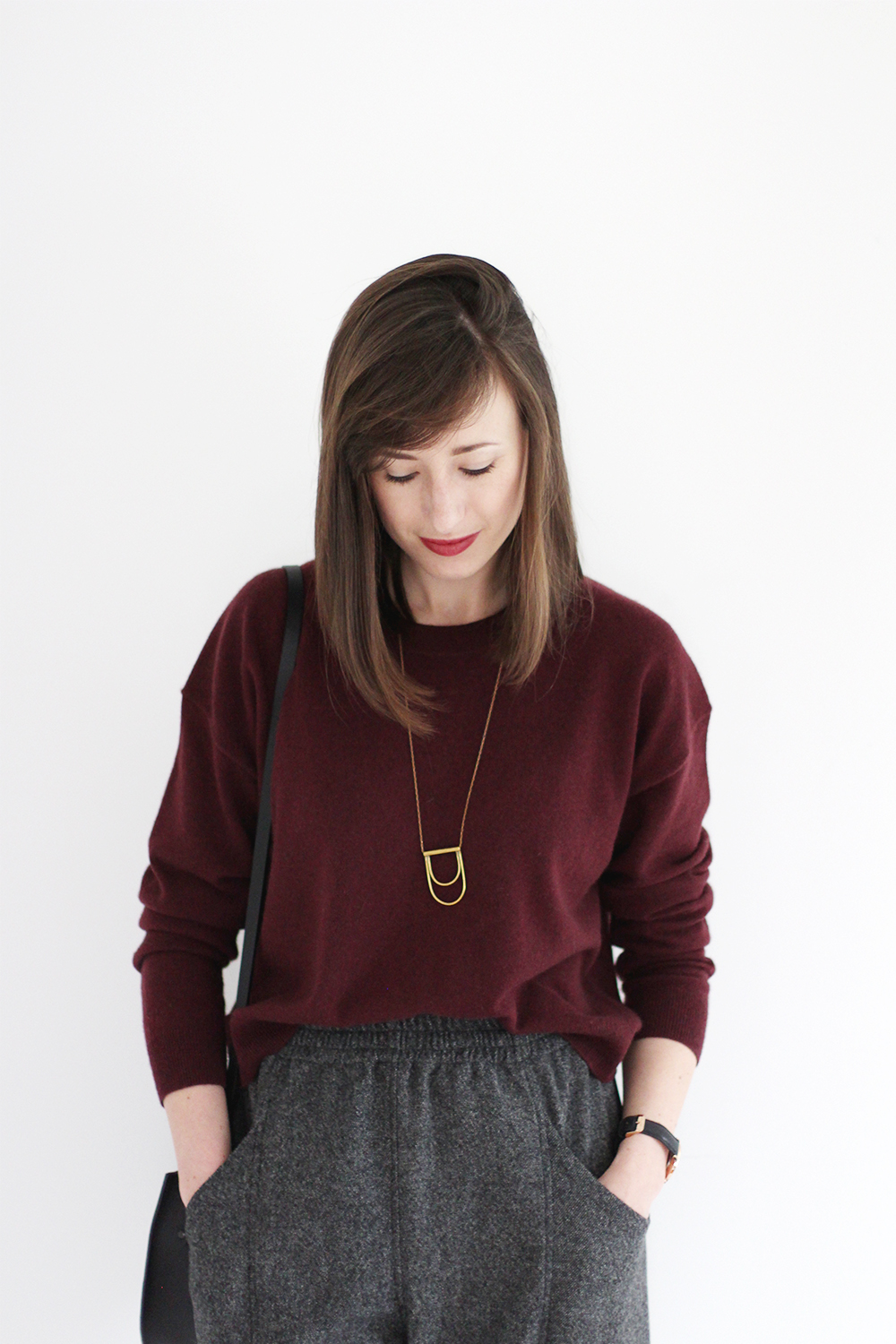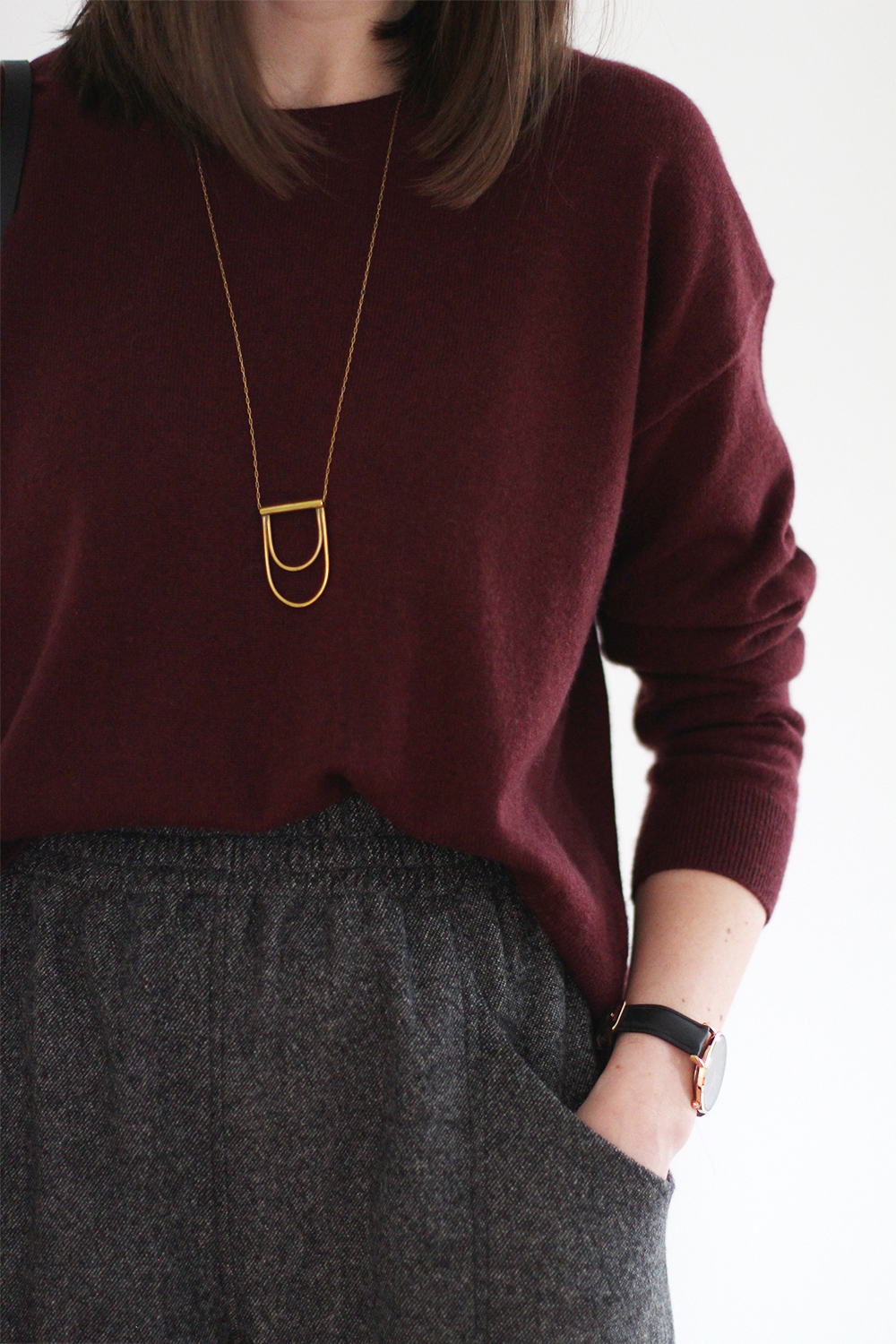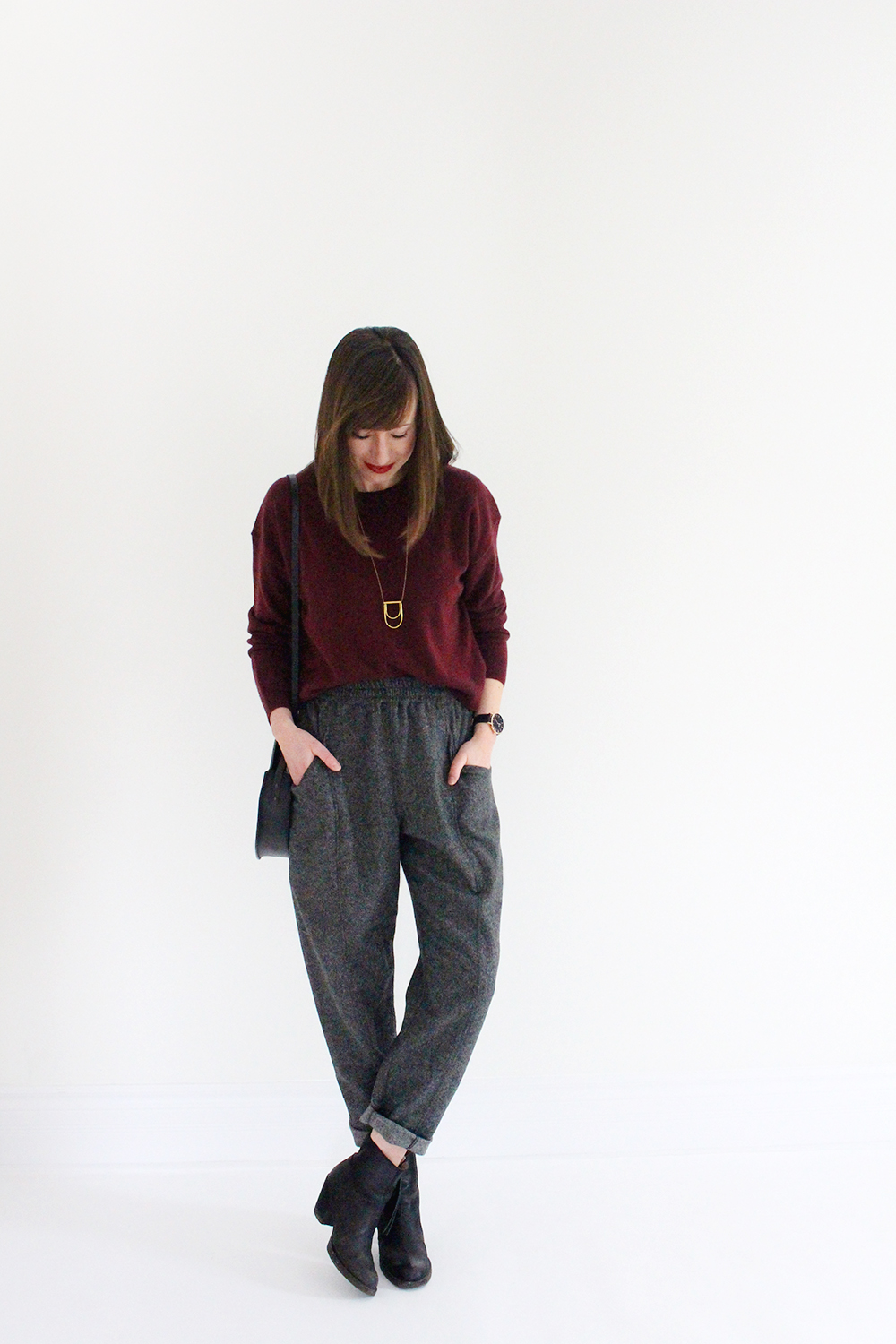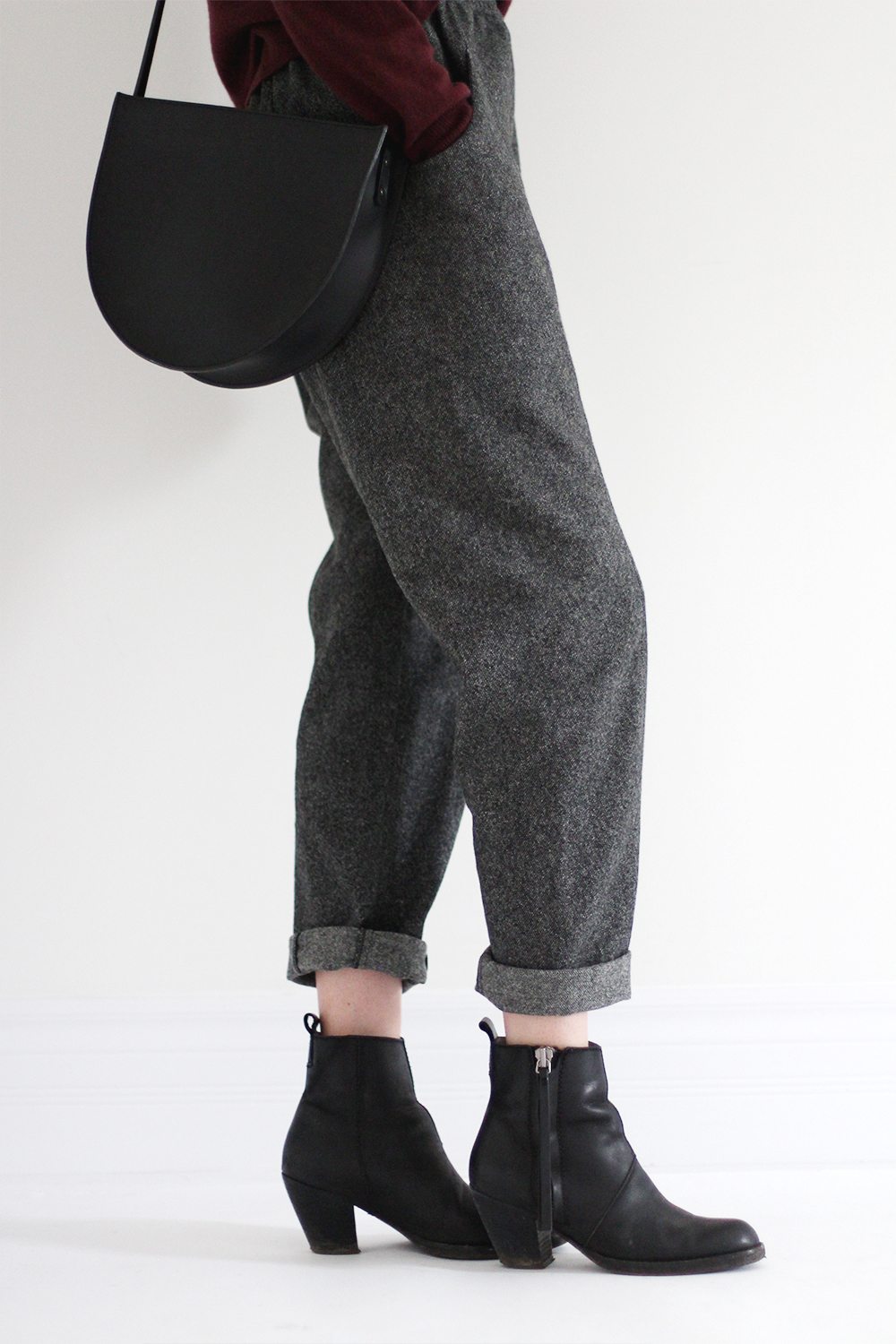 ---
Clyde Pants Elizabeth Suzann (wearing a size 4) | Cashmere Crop Sweater Everlane (wearing a M) | Pistol Boots Acne Studios | Eloise Bag The Stowe | Watch Cluse | Necklace Another Feather (similar in stock!) | Lip Colour Lust For Life ILIA
---

---