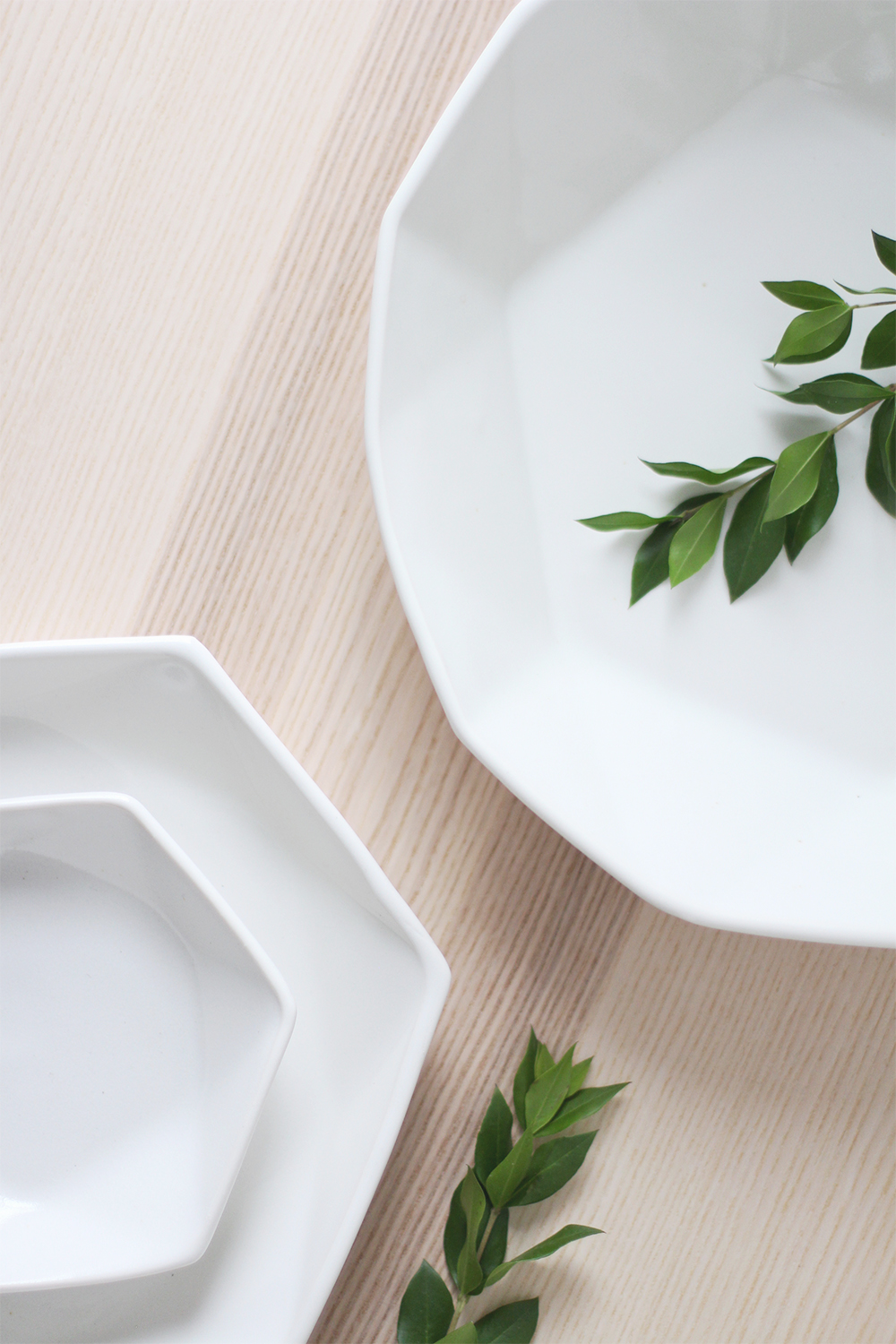 I'm very pleased to welcome Convivial Production to the blog today! This is the second instalment of a new series I'm calling 'Behind The Design' through which I'll be introducing independent brands and asking the designers a bit more about their philosophy and what goes on behind a finished product.
Chentell Stiritz, is the founder and creative director of Convivial Production a Kansas City based line of home decor, dinnerware and garden goods. Chentell and I connected via Instagram (yes, it's basically the only way I meet people) and much to my delight she was keen on being part of this new blog series. I've been following Convivial Production for a long time and watching how the product line and business has evolved has been such a pleasure. I'm always blown away by how beautiful the pieces are but also by how practical each one is. I dare say we can all appreciate when form and function strike a stunning balance.  
Chentell sent me some of her work to photograph and use first hand and I can honestly say they are some of the most remarkable ceramic pieces I've had the pleasure of using. I'm so excited to put the hexagon serving dishes to work when we finish the kitchen and have already put the other items to task in my office. Now, let's chat with the mastermind behind the collection, shall we?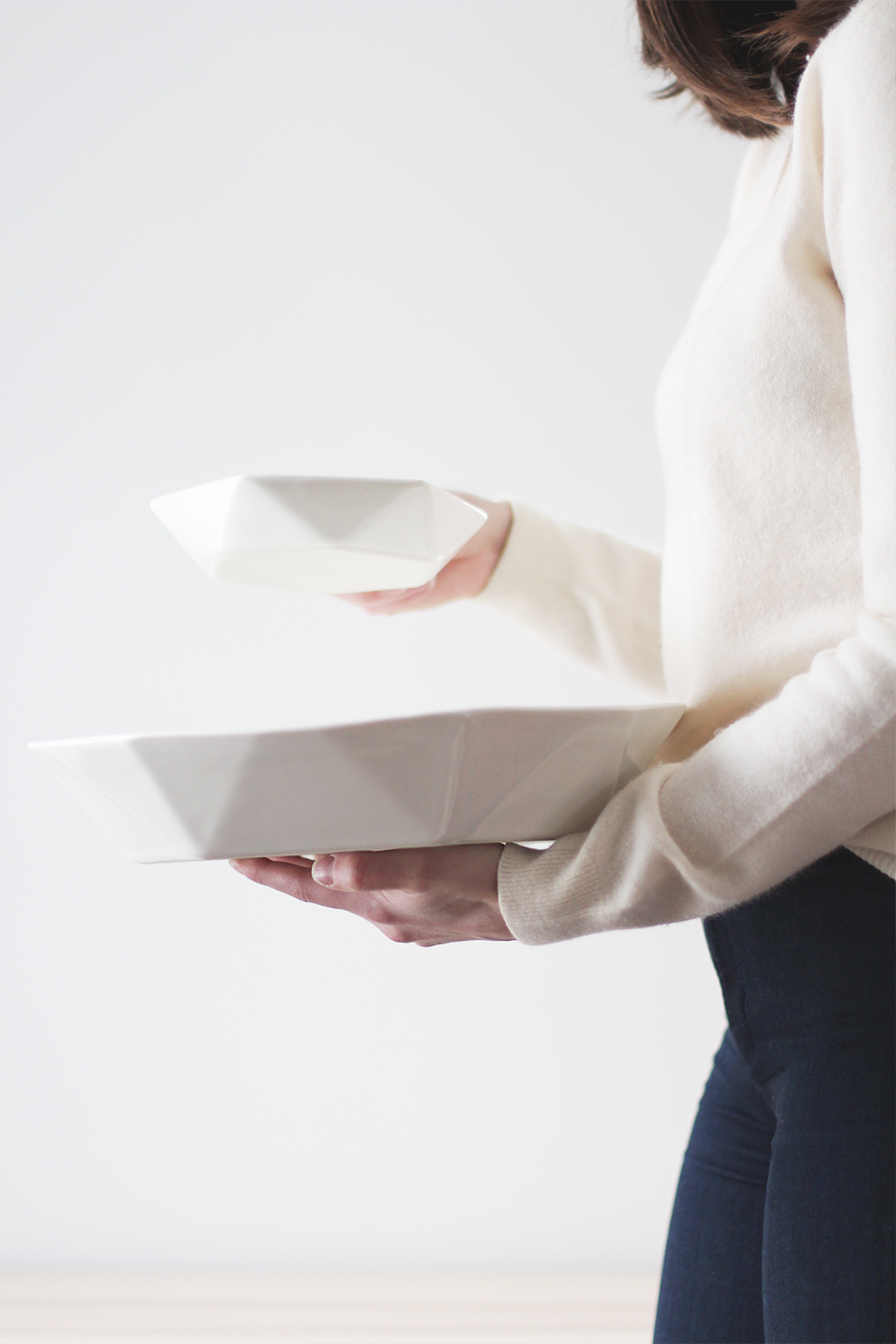 BEHIND THE DESIGN – CONVIVIAL PRODUCTION
SB – I love the word 'convivial' and the friendly meaning behind it. How did Convivial Production come to life initially?
CP – Convivial Production, Inc is the product of years of technical development colliding with my passion for hospitality and love for simplistic beauty. My education as a ceramic artist began ten years ago. I learned as a high school student, fell in love with the making process and have been running with the trade ever since. The potential functional wares hold for both beauty and utility stole my attention. I found the possibilities for hospitality, service and conviviality – the joining of people to eat, drink, and be well with one another – to be unique amounts a sea of artistic mediums. Often I tell people, it's not ceramics that I am passionate about, rather how ceramics can be designed and utilized to serve others. Convivial Production was founded by these principles – the love of beauty, hospitality and the ways ceramic goods can set the scene for social vitality, gatherings, and ultimately conviviality.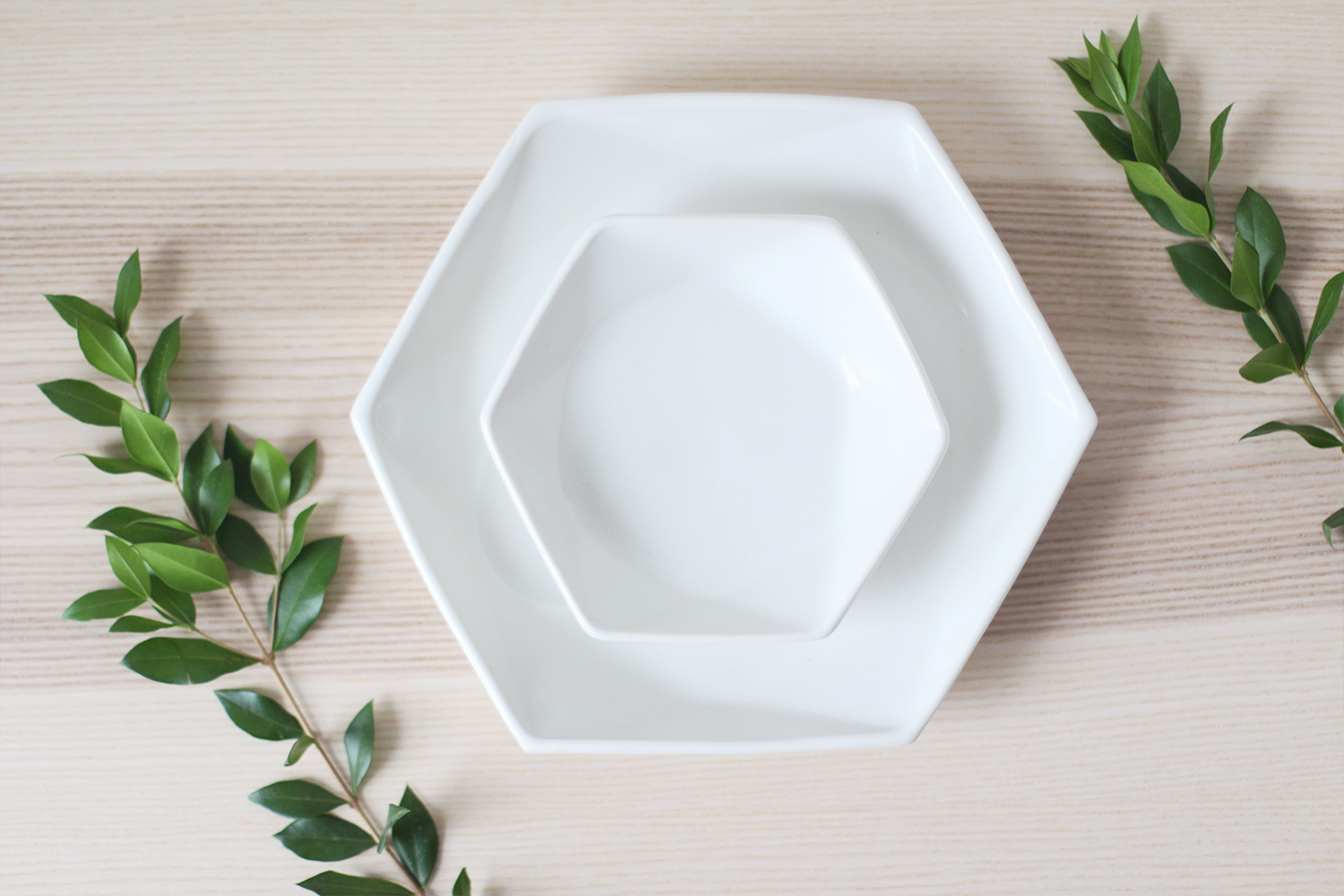 SB – You've noted that hospitality is at the heart of everything you create. Who are some of your dream dinner/house guests? 
CP – My husband and I host as often as we can manage. Our dream house + dinner guests are those who are willing to come together – to sit, eat, drink and chat for a while. We love sharing time with those who seek to live authentically – individuals who are unashamed to share their story, their day to day life experiences. We love the raw, unfiltered, the honest wit. We love to listen – learn about other careers, cultures, ways of life. Our dream guests are those who share in this.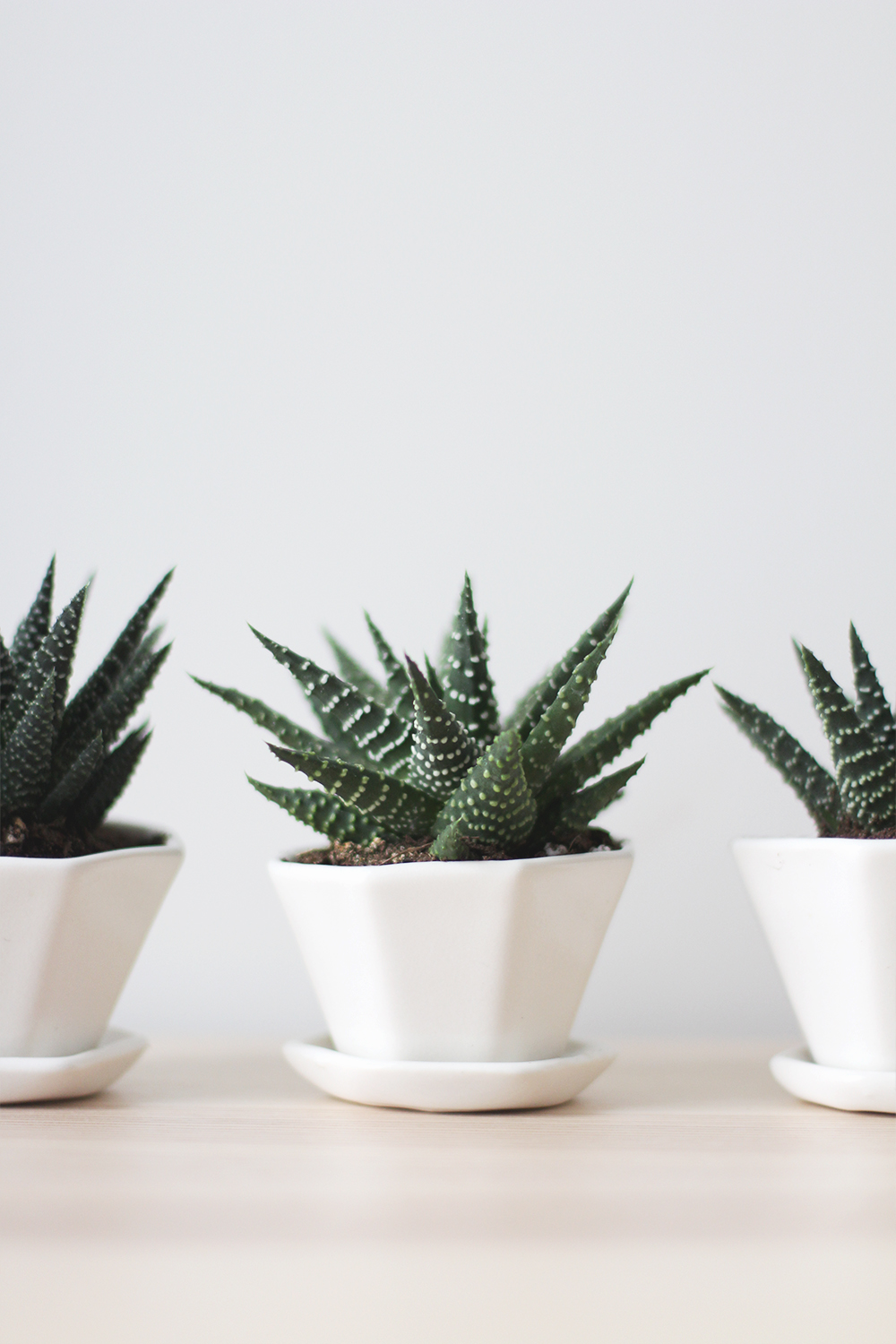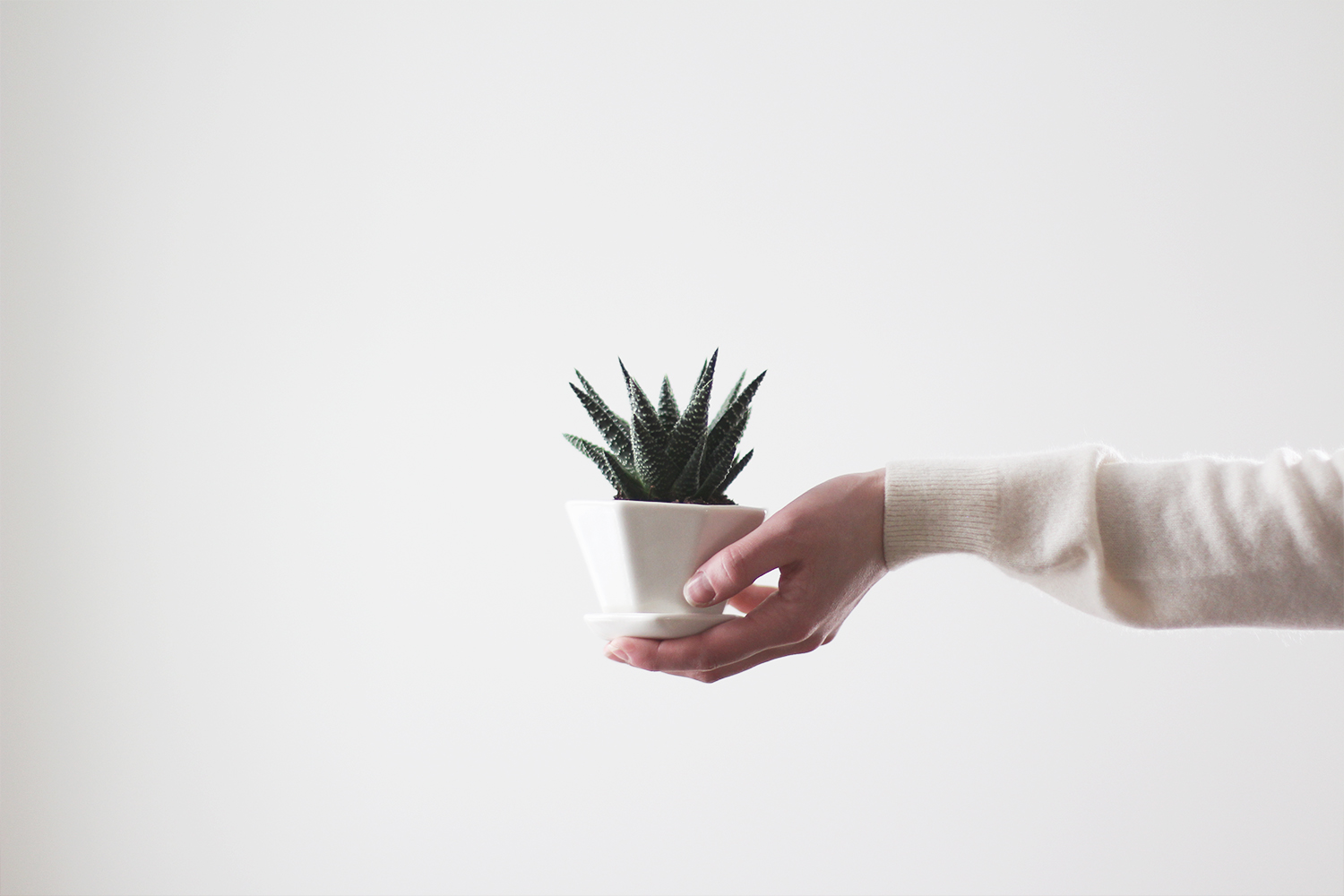 SB – I just love the clean lines and contemporary geometric shapes in your collections. What inspires your designs?
CP – Architecture! I drive through any city and I can't soak it all in. The structures that make up bridges, apartments, water towers, sky scrapers, greenhouses, etc. The places surrounding us, the places designed to host and carry us through life. All of the items in shop are designed to embody a bit of architectural elements. When I look at windows I see plates, domes are nothing but an inverted bowl, fences translate to votives, water towers to cups. The list goes on and on.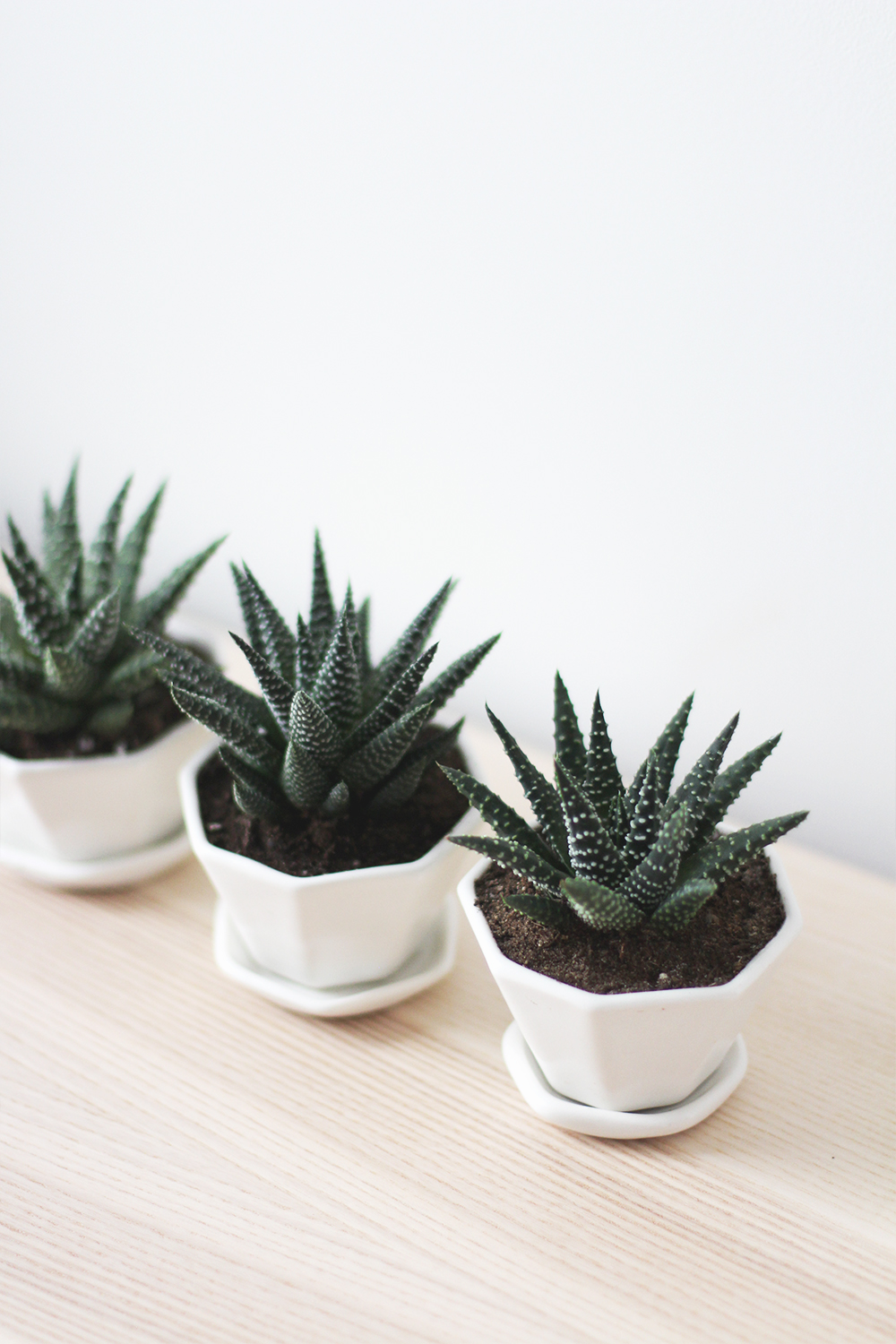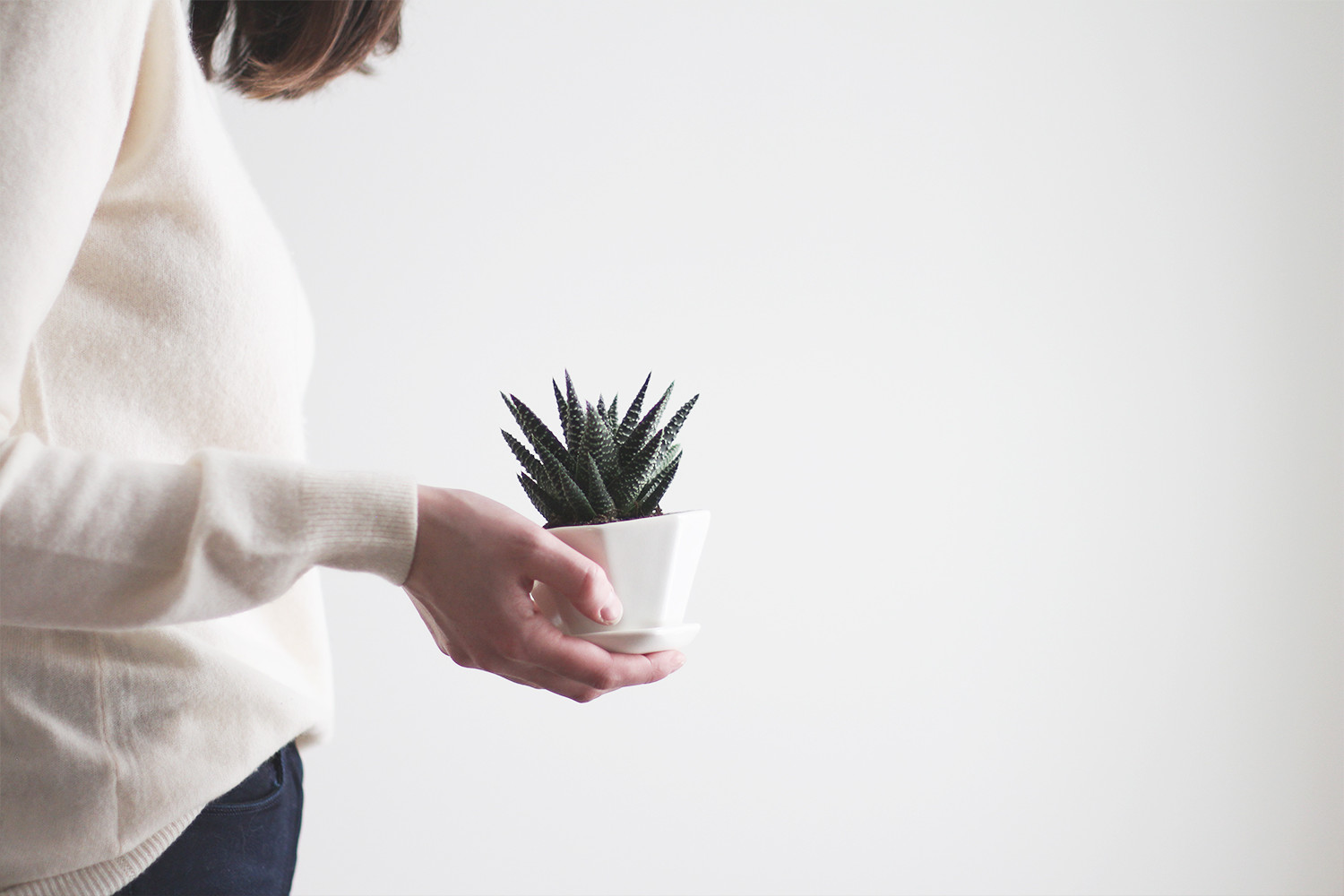 SB – What does an ideal day in the studio look like for you? 
CP – An ideal day in the studio requires an early start, a motivated production staff, bright light to fill the studio, warm tea and some booty music on in the back. Lately we've been working to Alessia Cara on repeat. Good studio music sets the mood – sets the pace and before we know it 5 o'clock rolls around, we've casted a couple hundred pieces, glazed all our bisque ware,  we've all gotten lost in our tasks and the studio is ready for rest. We clean, fire up the kiln and head home full of thoughts and ideas for the next day of work.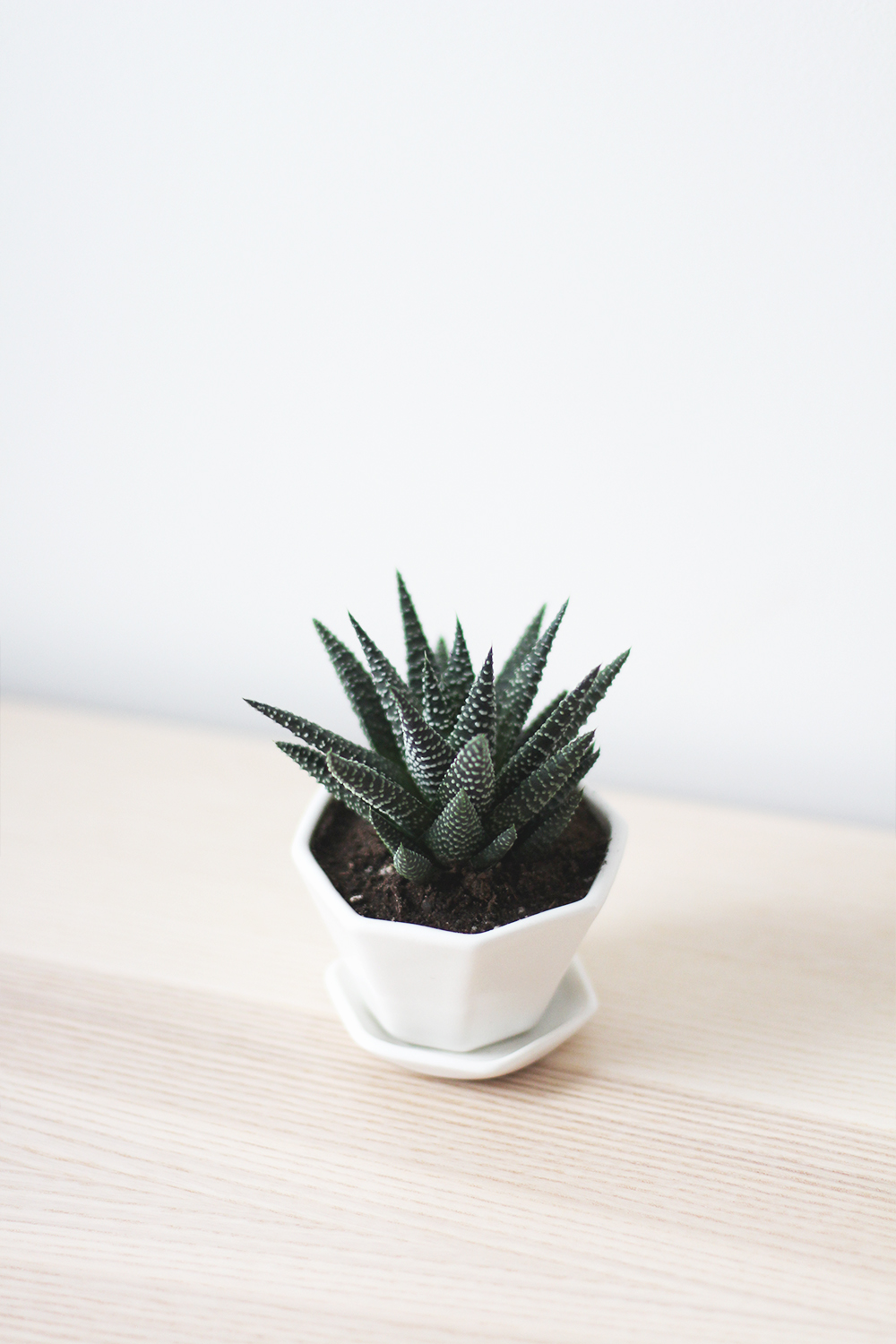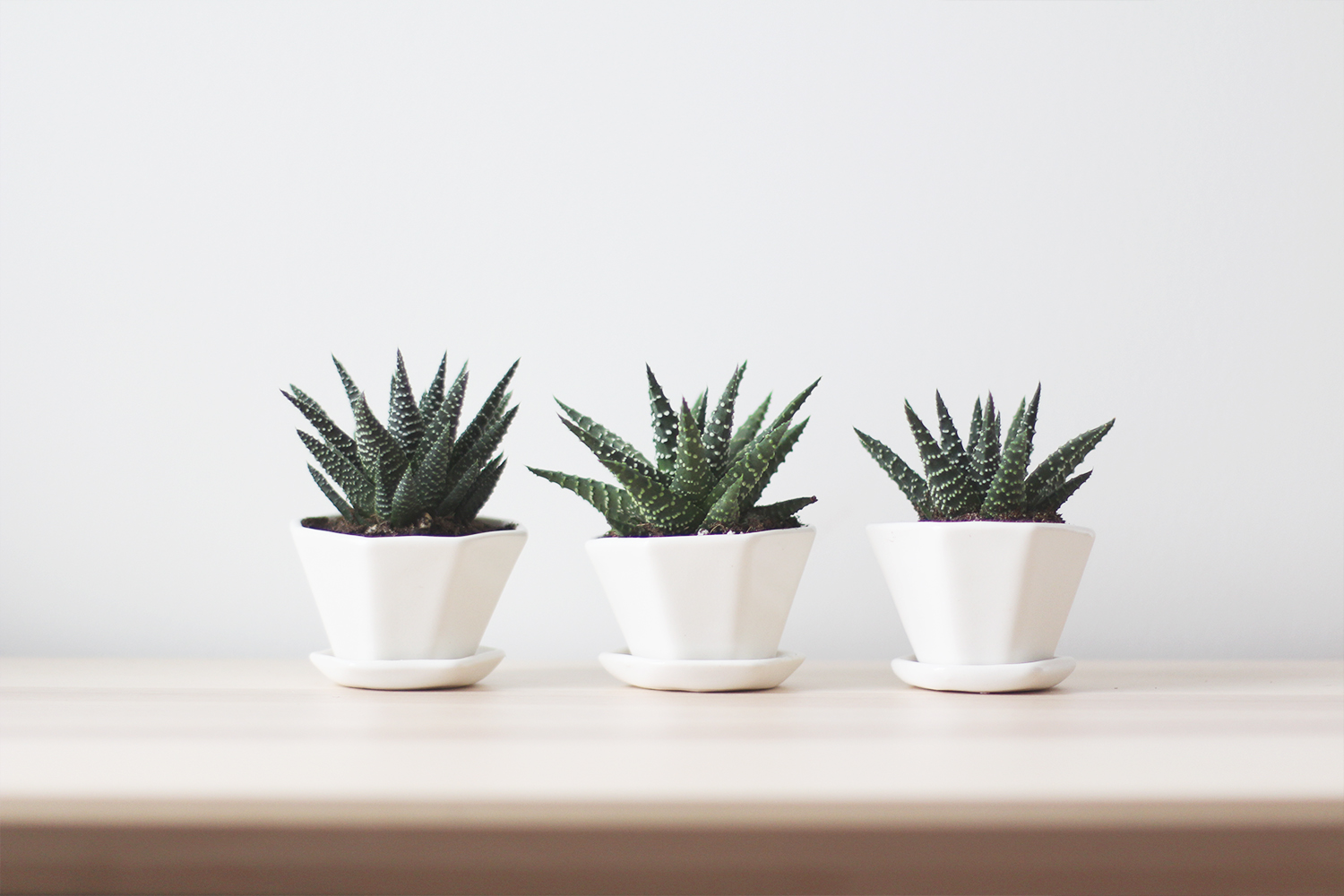 SB – What were some of your biggest take aways from 2015? In life, in work and in relationships respectively. 
CP – Biggest take aways from 2015 is to keep my head down, work my hardest to be a good steward of my skills + ideas, and do my best to quietly care for those around me. This past year I have worked hard to achieve balance in life – to build a sustainable production system for Convivial, to leave work on time, to be available for others and to engage in life outside of the studio walls. To look people in the eye and think about them instead of what tasks are unmet. To be both successful and present. My biggest takeaway from 2015 is that this is challenging, yet doable and worth it. Doing what I love is invaluable – so is doing life with my friends + family, taking care of my health, and being involved in my surrounding community.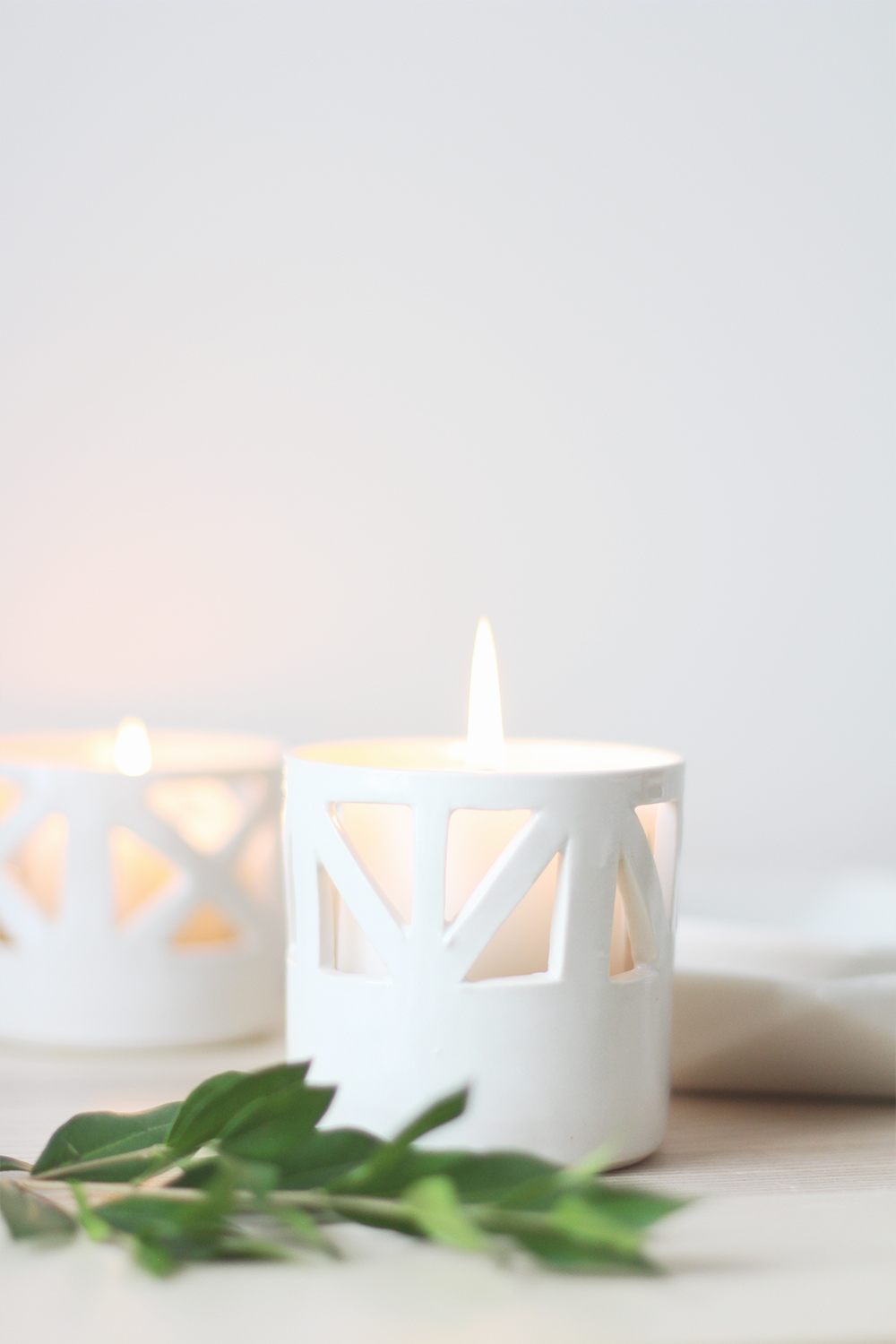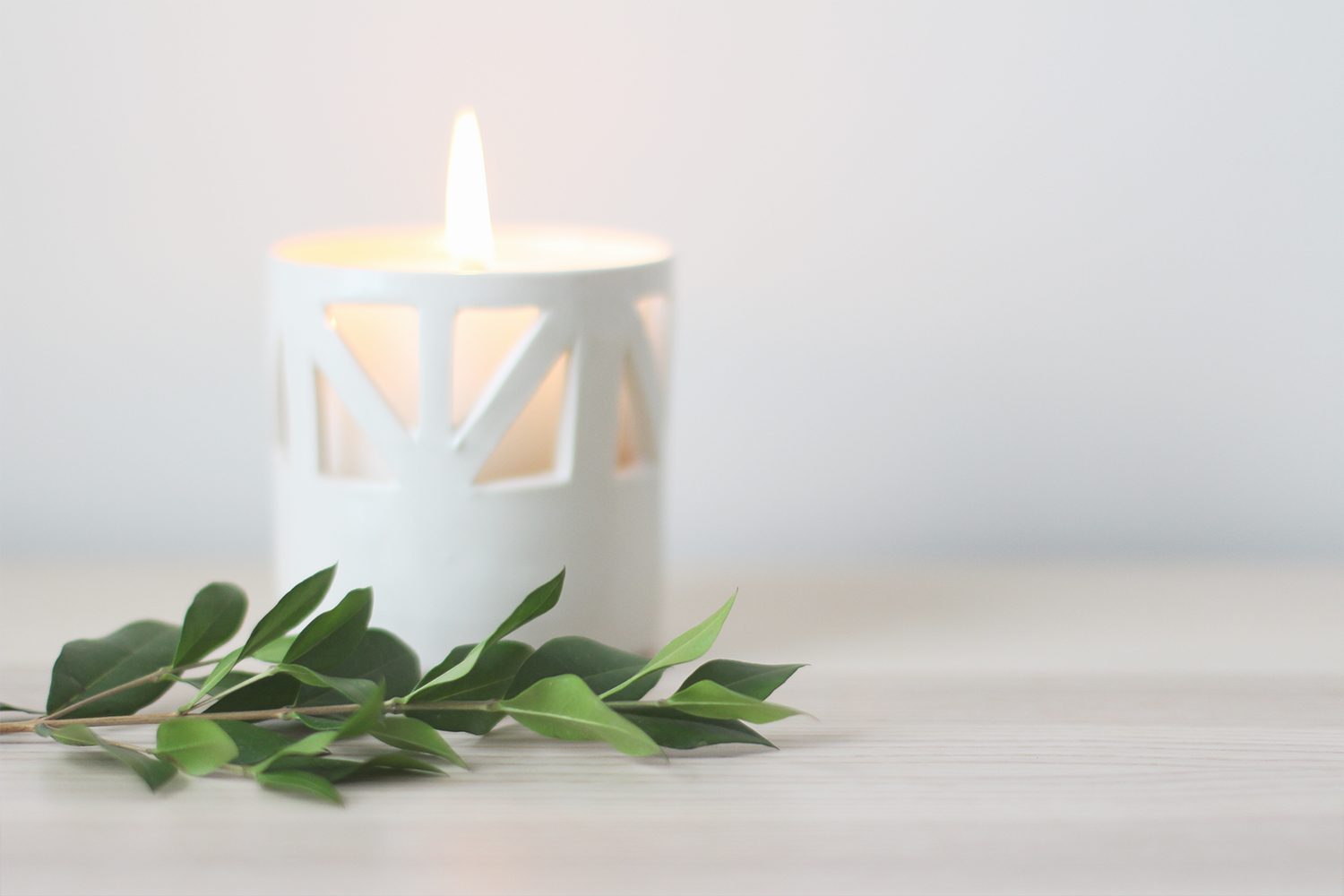 Thank you Chentell for giving us a glimpse at how Convivial Production pieces come to life! And thanks to you for reading this post and for supporting the important work of independent brands and makers. 
---
SHOP CONVIVIAL PRODUCTION

---
This post is in partnership with Convivial Production. 
---
See the first instalment of Style Bee's Behind the Design here.