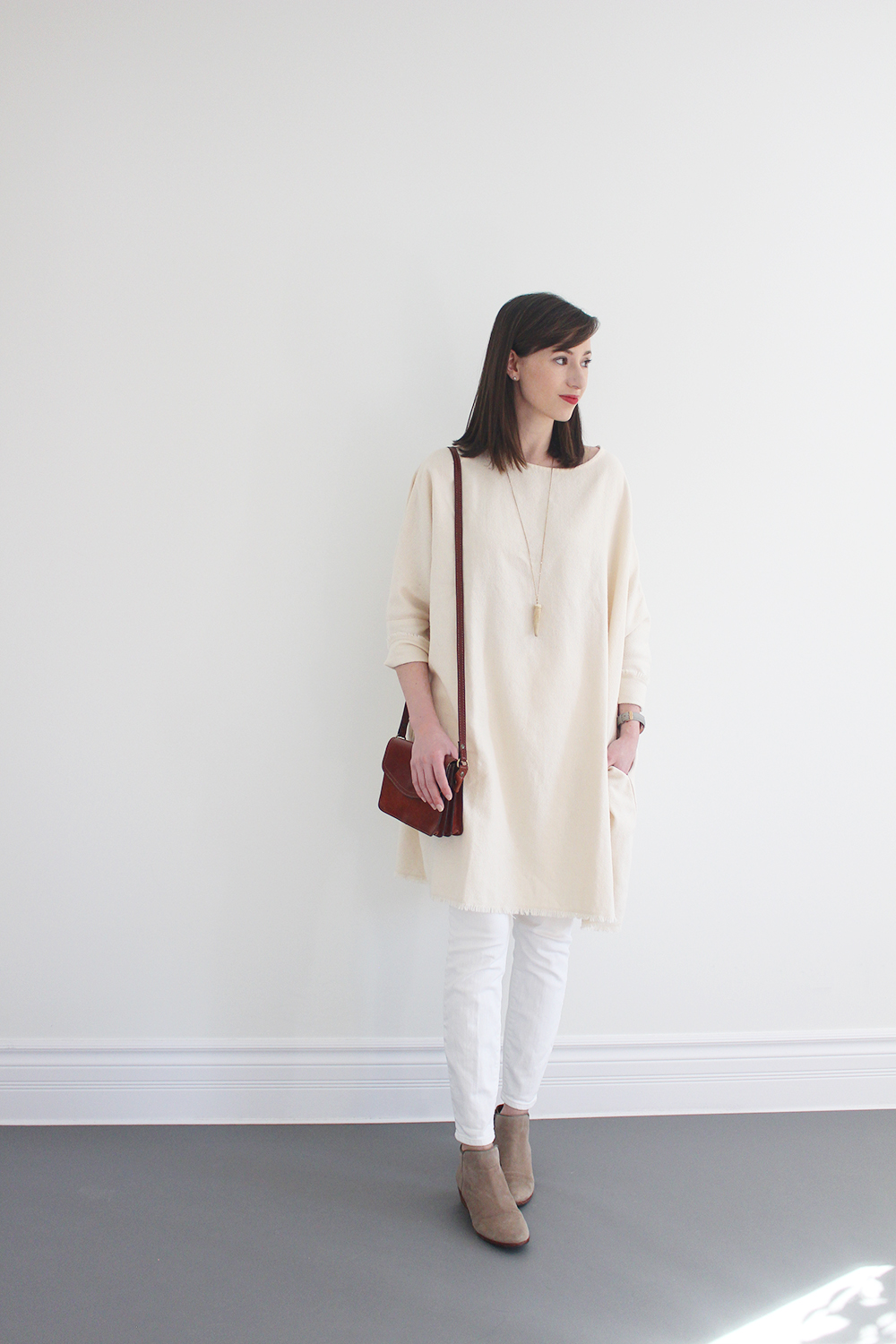 If you asked me a couple years ago I would have claimed that I'd never be caught dead wearing a dress over jeans. Obviously the old saying 'Never say never.' is spot on because here I am proudly donning a dress over denim and loving it! This has actually been one of my favourite layering techniques lately because I still get to wear my favourite dresses but stay warm with a dense pair of pants on at the same time. It's simple, practical and a little bit unexpected, which is exactly what I'm trying to achieve with my style this year. Keeping the colour palette monochrome helps a lot too. I love mixing white and cream with other warm neutrals like a taupe suede and oxblood. A little pop of red on the lip keeps it from being too bland.
The weather in Ontario has been totally random this week. Yesterday I was out in my trench coat and almost all the snow has melted, which is pretty much unheard of at this time in the winter. Not complaining one bit though! My winter boots and parka are happy to have a break.
Tomorrow I'm heading to Costa Rica for a week and I couldn't be more excited! If you're in need of a little vicarious vacation be sure to follow me on Instagram. Happy Friday all!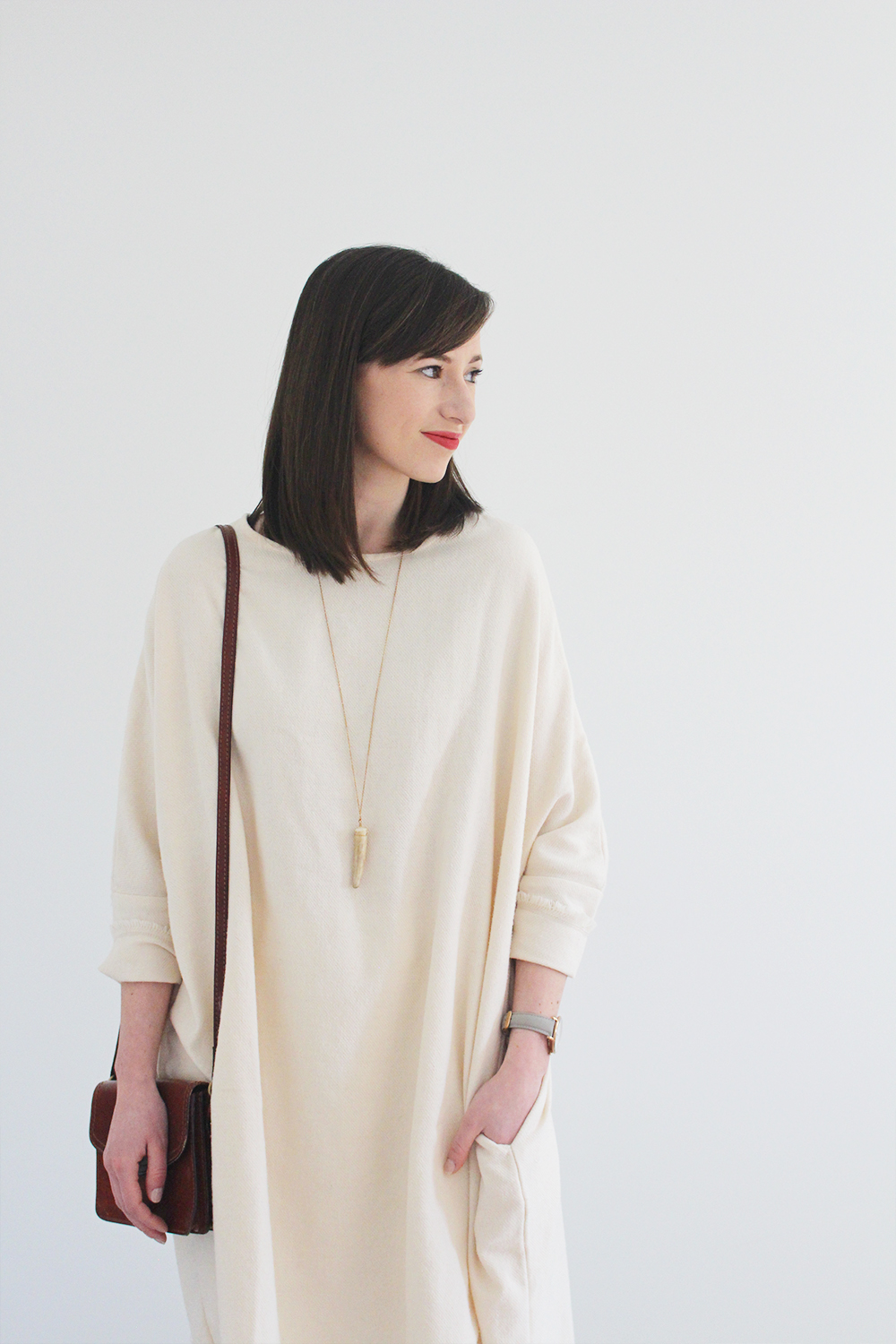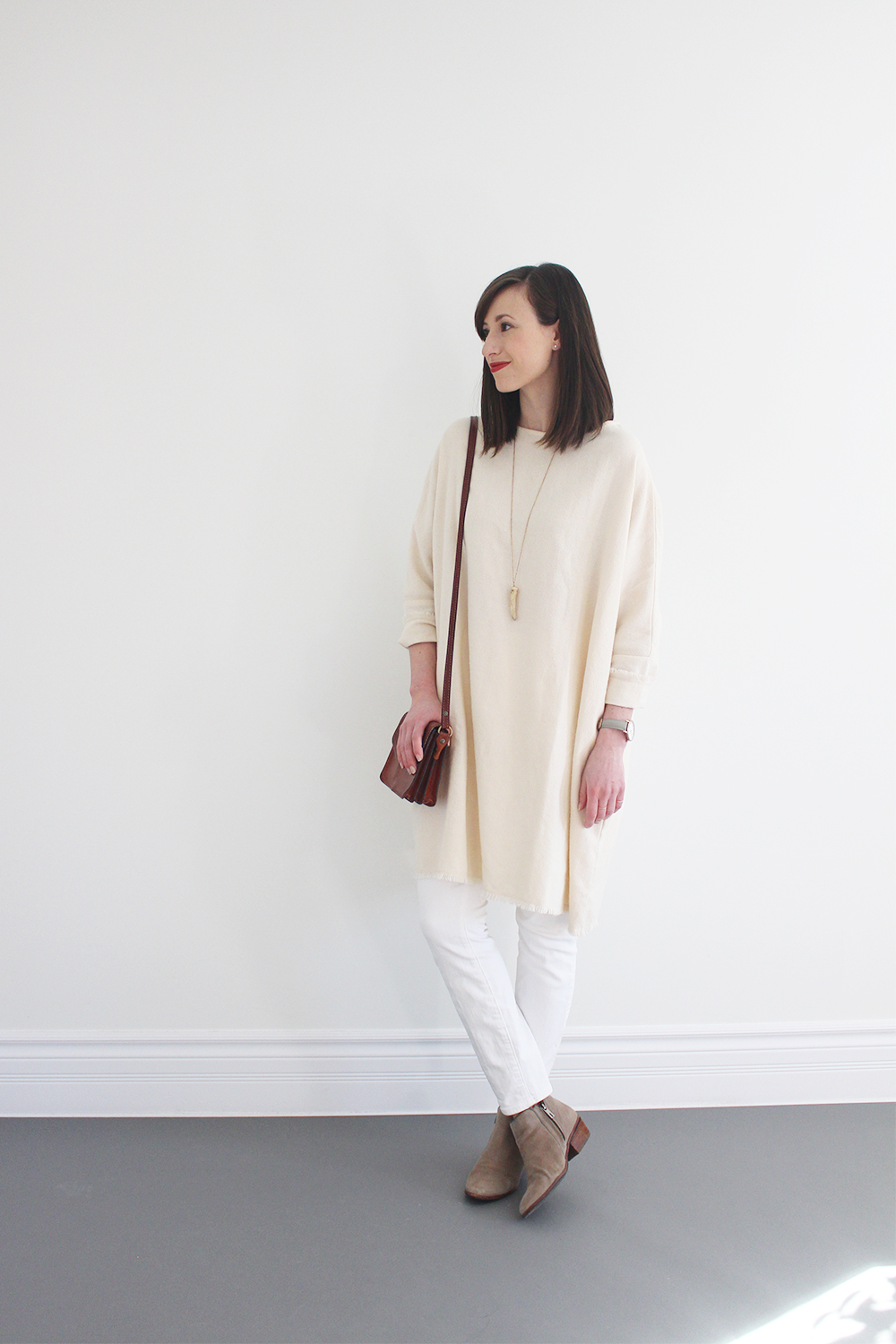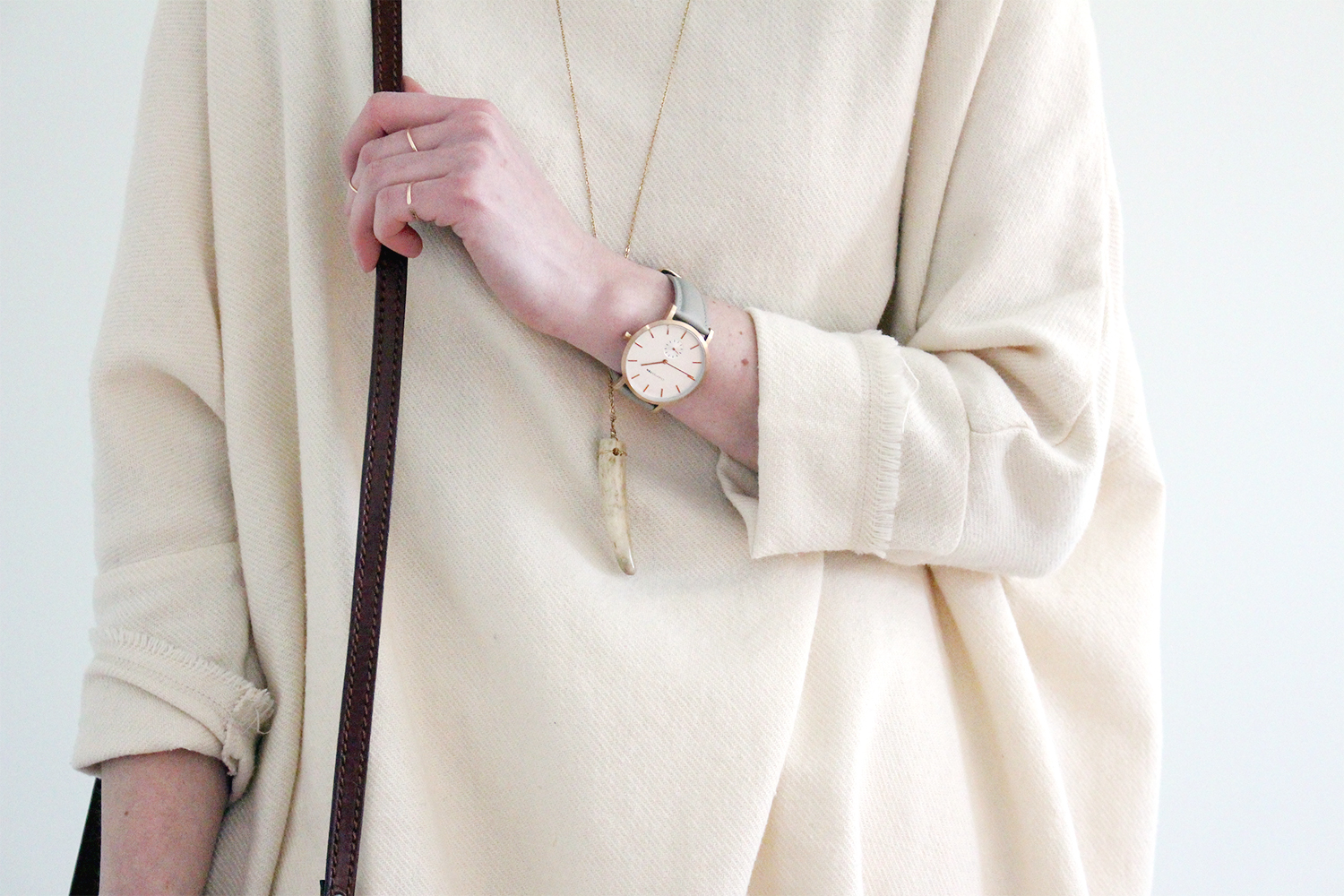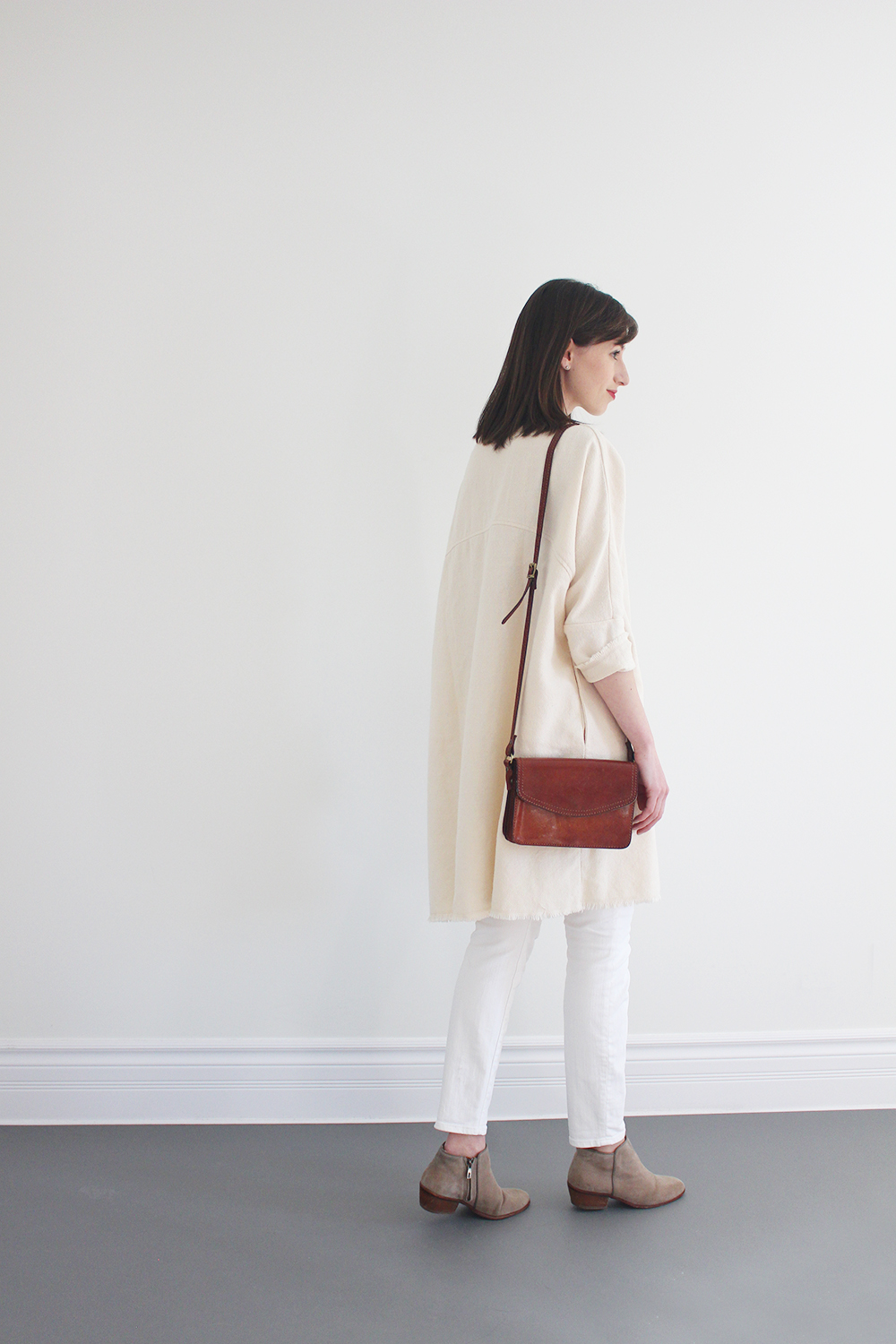 ---
Painter Dress Black Crane (same dress in coffee here) | White High Rise Skinny Jeans Madewell | Suede Booties in Putty by Same Edelman | Vintage bag (similar here) | Necklace by Fierce Deer | Watch ChapterTen
---