This Monday sure snuck up fast didn't it? I feel like I was just breathing a sigh of relief that it was Friday. But it's back to the grind and to the daily routine, which brings me to a few new products I've recently added to my beauty and skincare regimen. Earlier this year I had the pleasure of connecting with Mimi, the founder of Joy Provisions, a beautiful new online boutique for all natural beauty and skincare products.
I've been fortunate to have the opportunity to work with a number of all natural beauty shops so far in my journey, but what stood out about Joy Provisions was not just a beautiful shopping experience or great selection of hard to find brands, but the underlying company mission which is, "Support is a big thing. Not everything deserves yours. We only pick the products that truly do." Joy Provisions makes it possible to find clean, high-quality products that, "keep you beautiful, the planet habitable and the artisans well-fed.", which definitely speaks to this gal right here!
I was thrilled to have the opportunity to test a few of Mimi's selections out and even more excited when they all performed really well. Now let's walk through the 4 products I've had the pleasure of using for the last week and have become totally obsessed with.
---
VINTNER'S DAUGHTER – FACE SERUM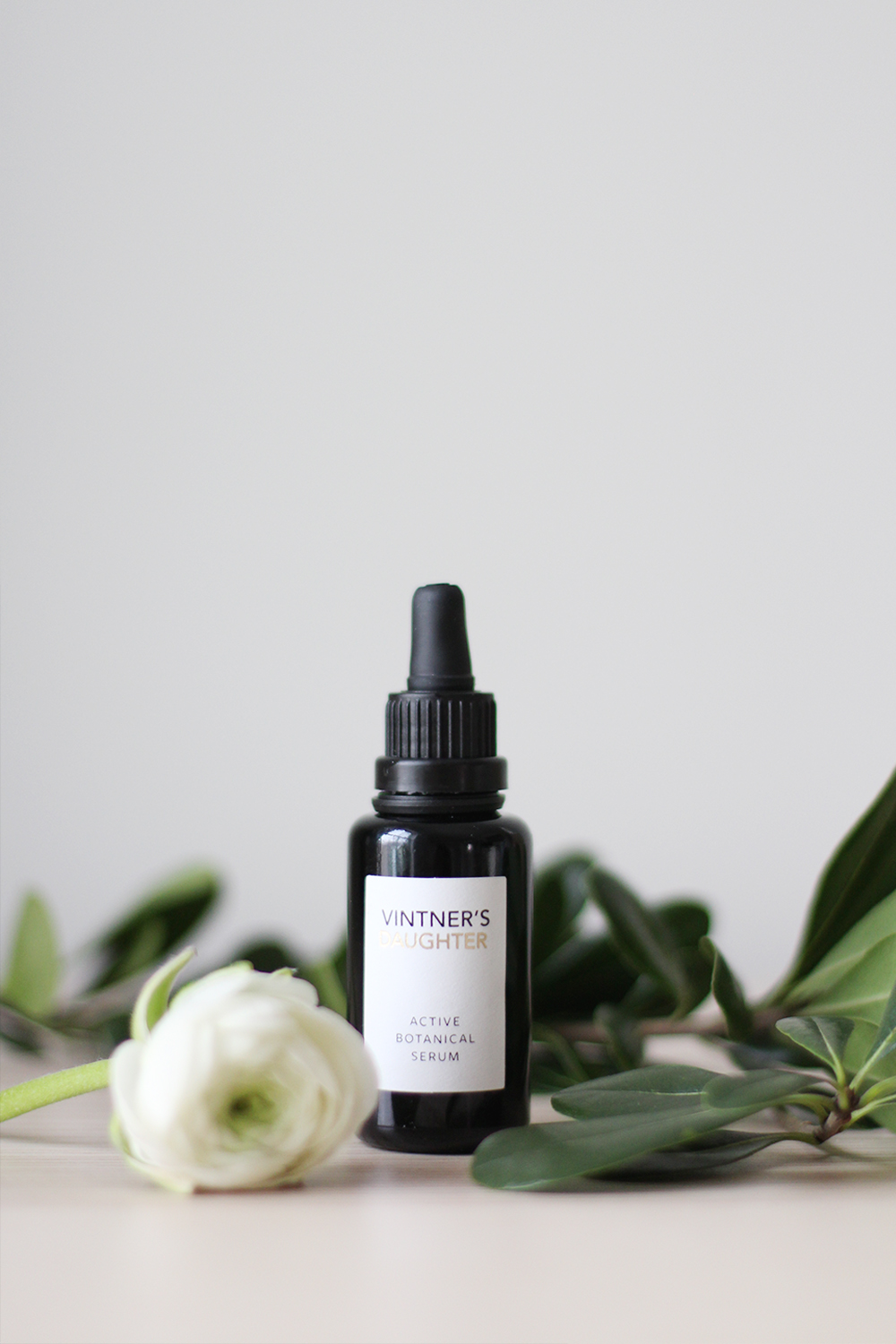 Face serums are everywhere right now and while everyone else has been slathering their face with various concoctions of oils I've been maintaining my skepticism. Can they really be as good as is claimed? Truthfully, I didn't dare try one for fear of a breakout, thanks to my skin's track record of flipping out at the first sign of a new substance. But Mimi convinced me to give this one, Vintner's Daughter Active Botanical Serum, a good ol' college try.
One night was all it took and I totally understood why this one has quickly become a cult favourite. It's seriously the most amazing, magical potion I've ever tried. More accurately, it's a luxurious multi-correctional infusion of 22 of the world's most active organic and wildcrafted botanicals. I've been using it at night after washing away the day and it's like it seals in moisture and infuses my pores with all the best ideas about being tighter, clearer, brighter and smoother. In just the first few days of using it I noticed a huge difference in how dry my skin wasn't getting, how dark spots were fading and an overall improvement in my complexion. It looks good, smells amazing and works like a charm!
Joy Provisions will be carrying Vintner's Daughter soon but in the meantime be sure to check out my instagram at 12 EST for a very special giveaway!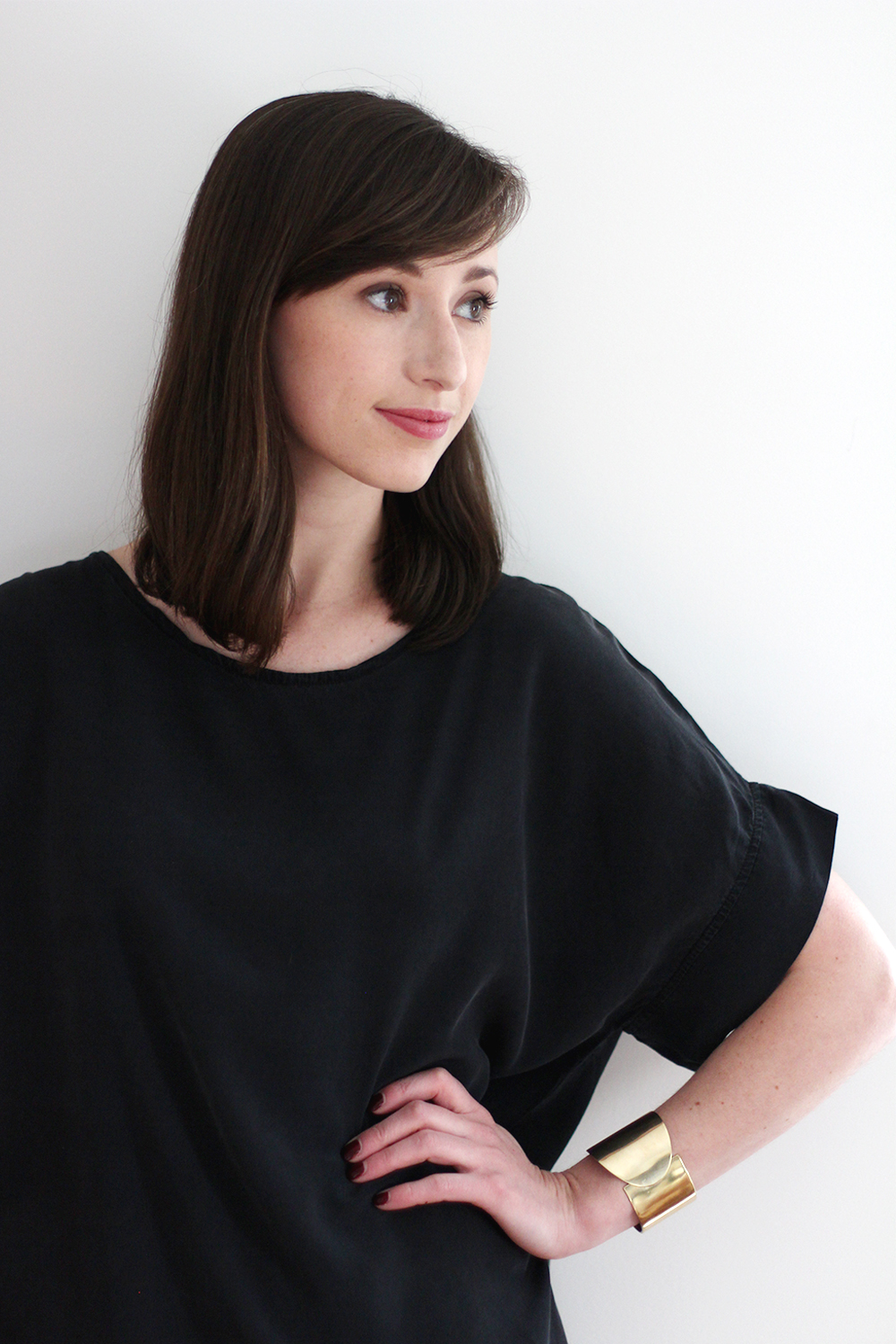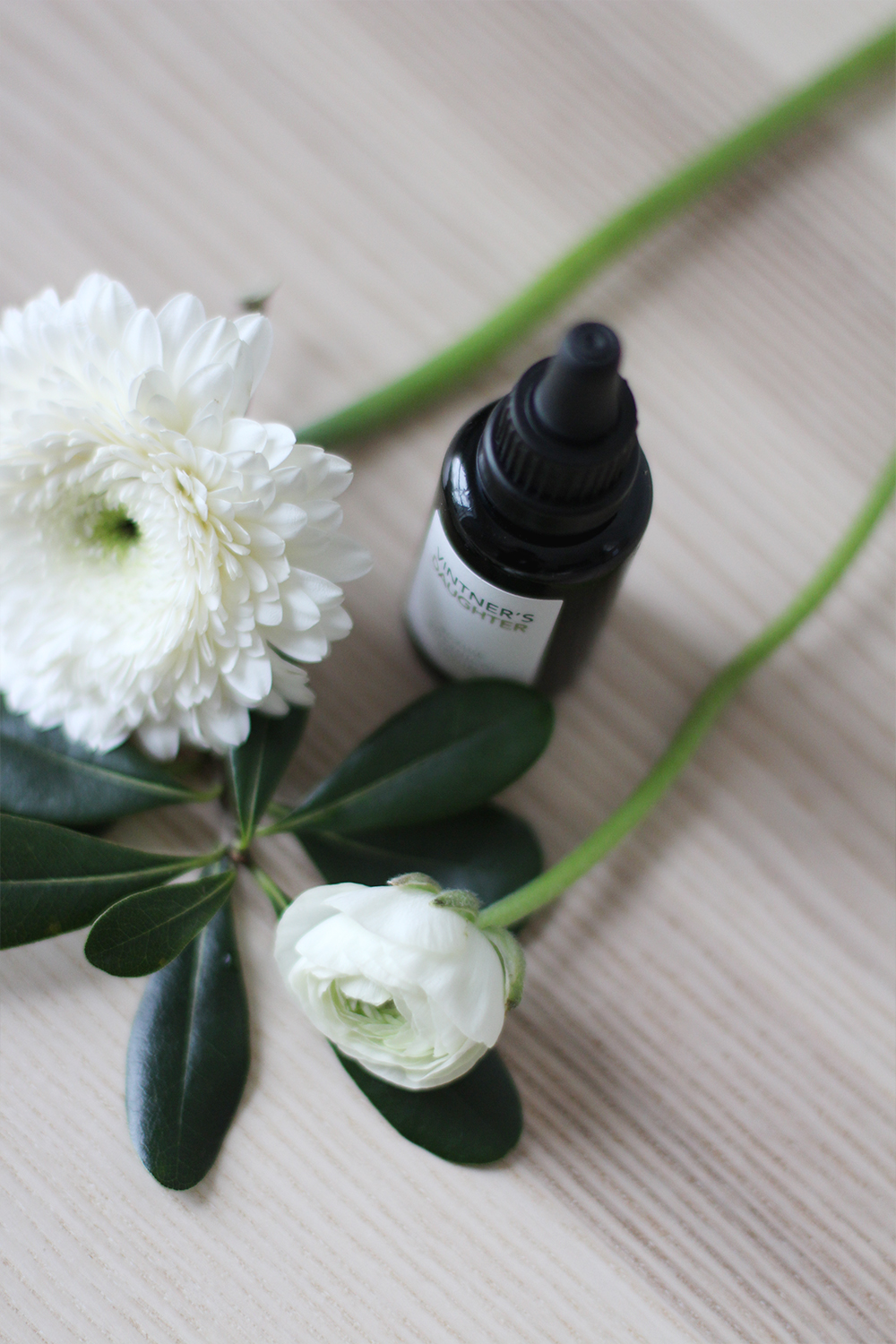 ---
ALIMA PURE – BLUSH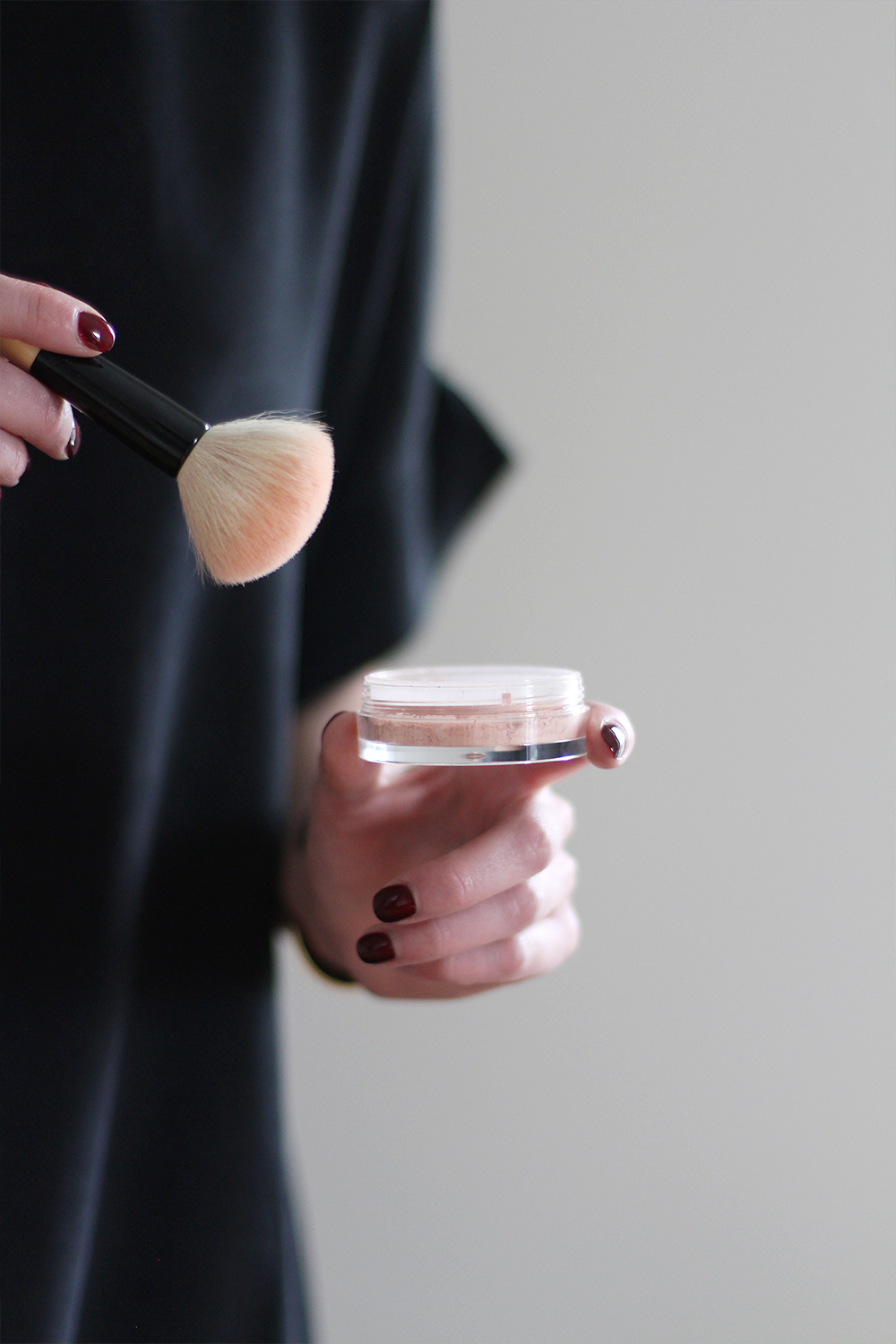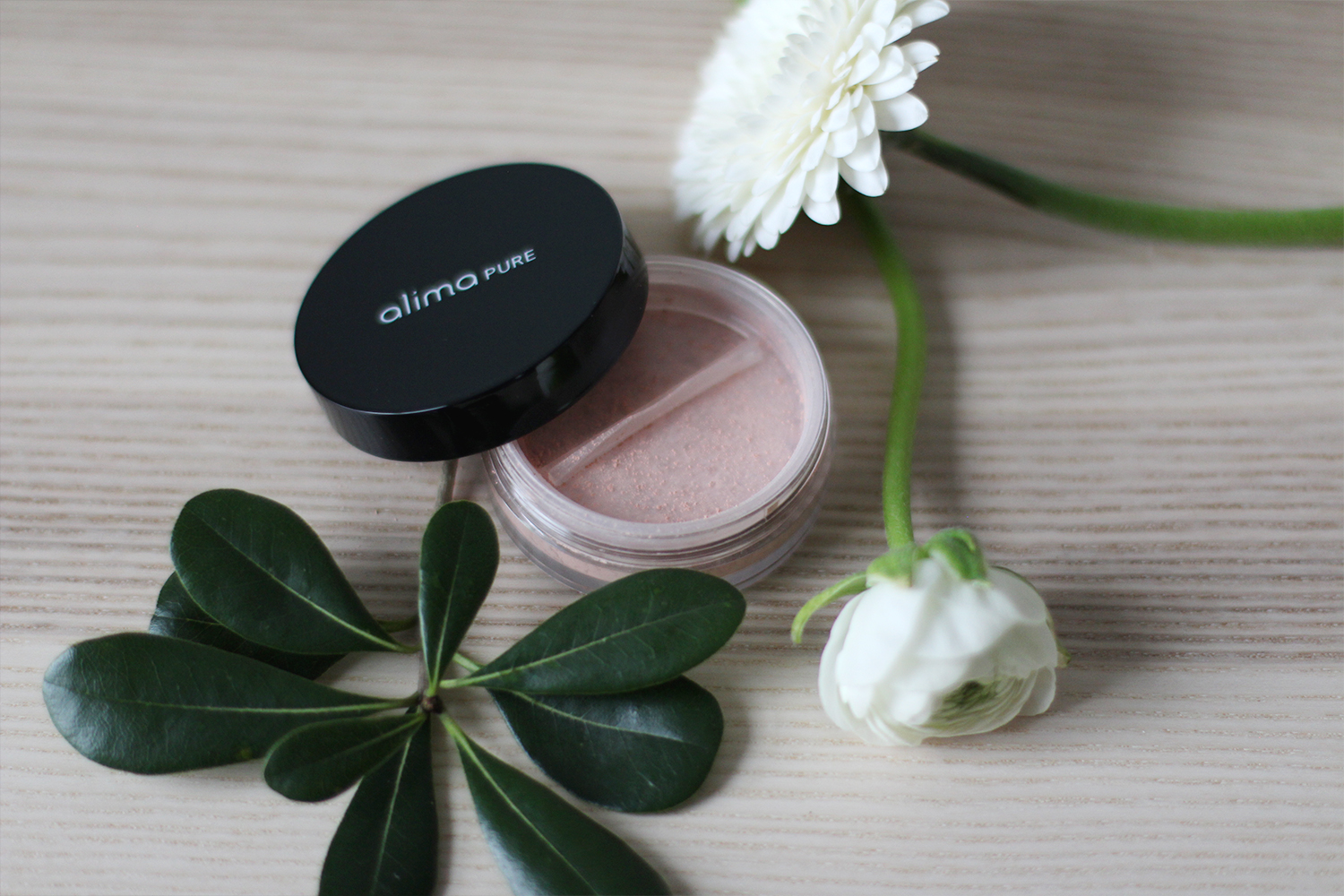 After using NARS Orgasm religiously for over a decade, I knew I'd be hard pressed to find an all natural blush that I liked as much. But Alima Pure Satin Matte Blush in Mimosa has totally assured me that it's possible. I have quite pale skin with rosy undertones so this soft peachy rose is the perfect way to add a little bit of sun kissed freshness and flush to my complexion. It's quite subtle in these photos but in real life it packs a bit more of a pigment punch, without being obvious or overdone, plus you can easily build up the colour. It blends in beautifully and feels light as air on my skin. I'll be using this one just as religiously as it's chemical packed predecessor.
A few fun facts about Alima Pure: It's a family-run business, 100% carbon neutral for 7 years and counting and 1% of gross revenue donated to environmental organizations.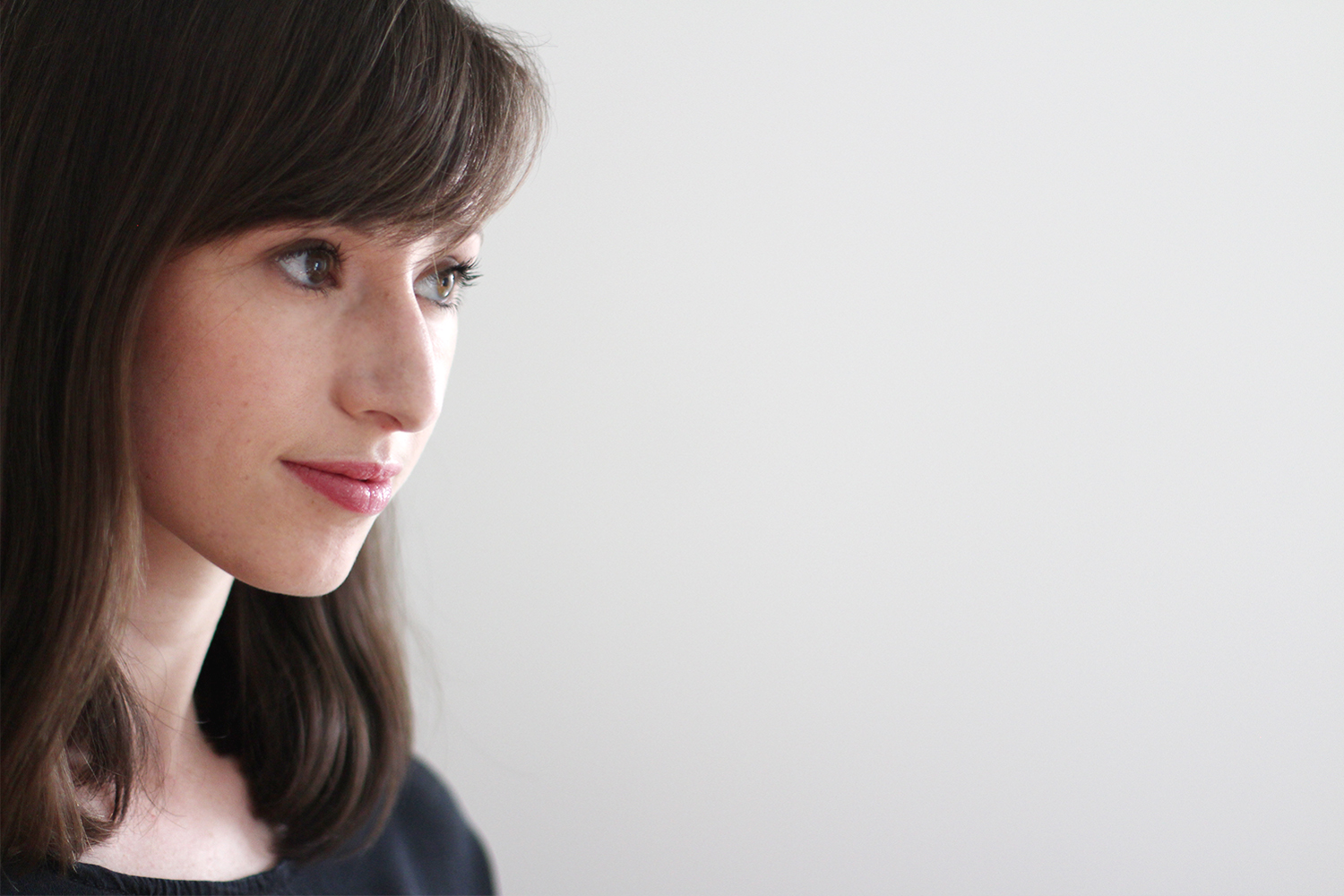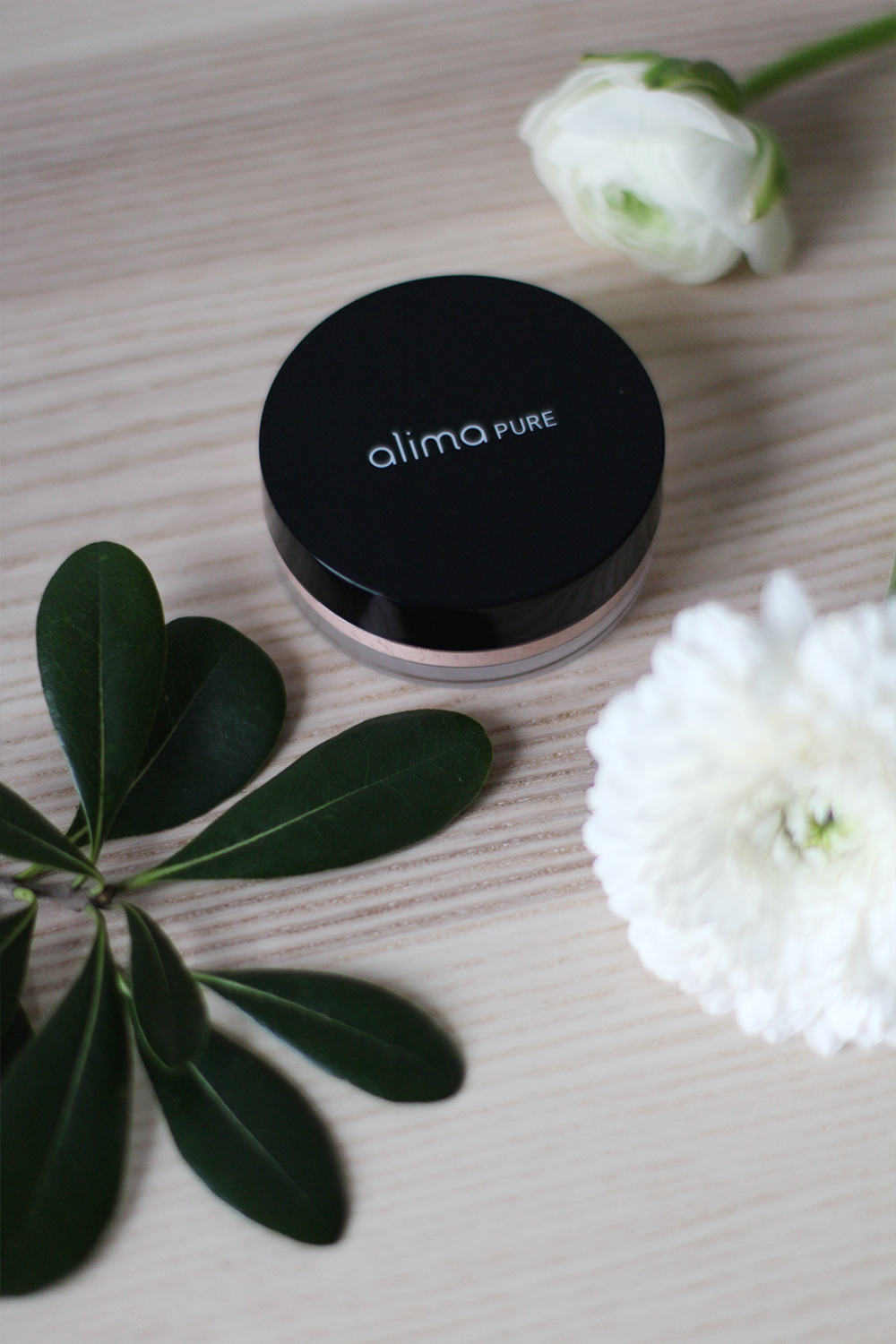 ---
VAPOUR – CONCEALER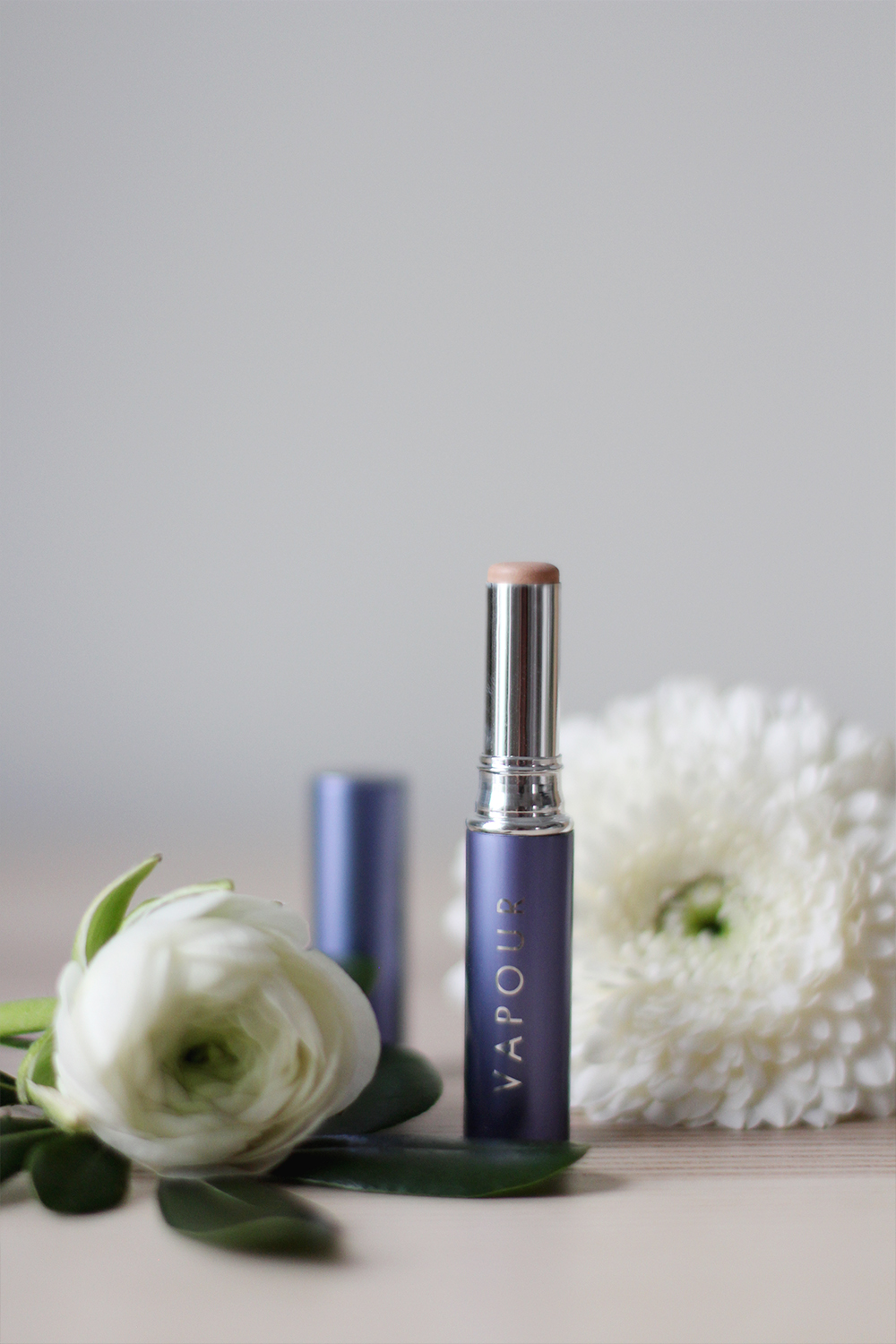 For someone with skin as spastic as mine, a good concealer is invaluable. So needless to say, I was excited to try Vapour Illusionist Concealer and even more pleased when it didn't disappoint. One thing about many concealers I've tried is their tendency to either dry the area out (a zit and flaky skin, oh awesome) or instigate oiliness around my T-Zone. Nothing like a little shine to call attention to unwanted bumps! But this one is a beautiful, almost satin formula that goes on smooth and while it camouflages dark circles, redness and blemishes it still lets the skin beneath breath. I've been loving it paired with my foundation or on it's own for days when I'm just looking to hide tired eyes and some residual redness here and there.
A few fun facts about Vapour: Their packaging is recycled and recyclable, the production facility is solar- and wind-powered and the products are all-natural, cruelty free, sustainable and ethical.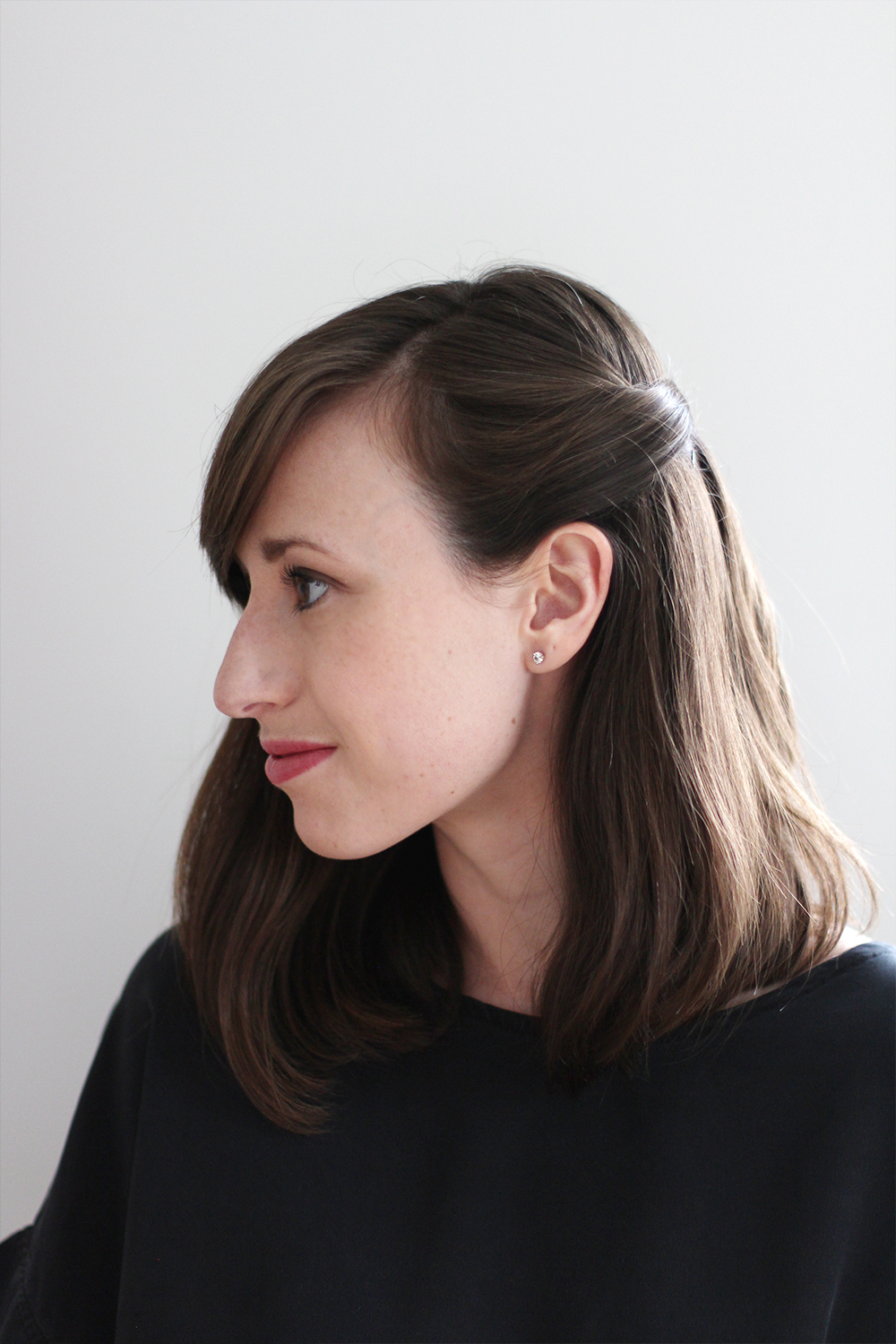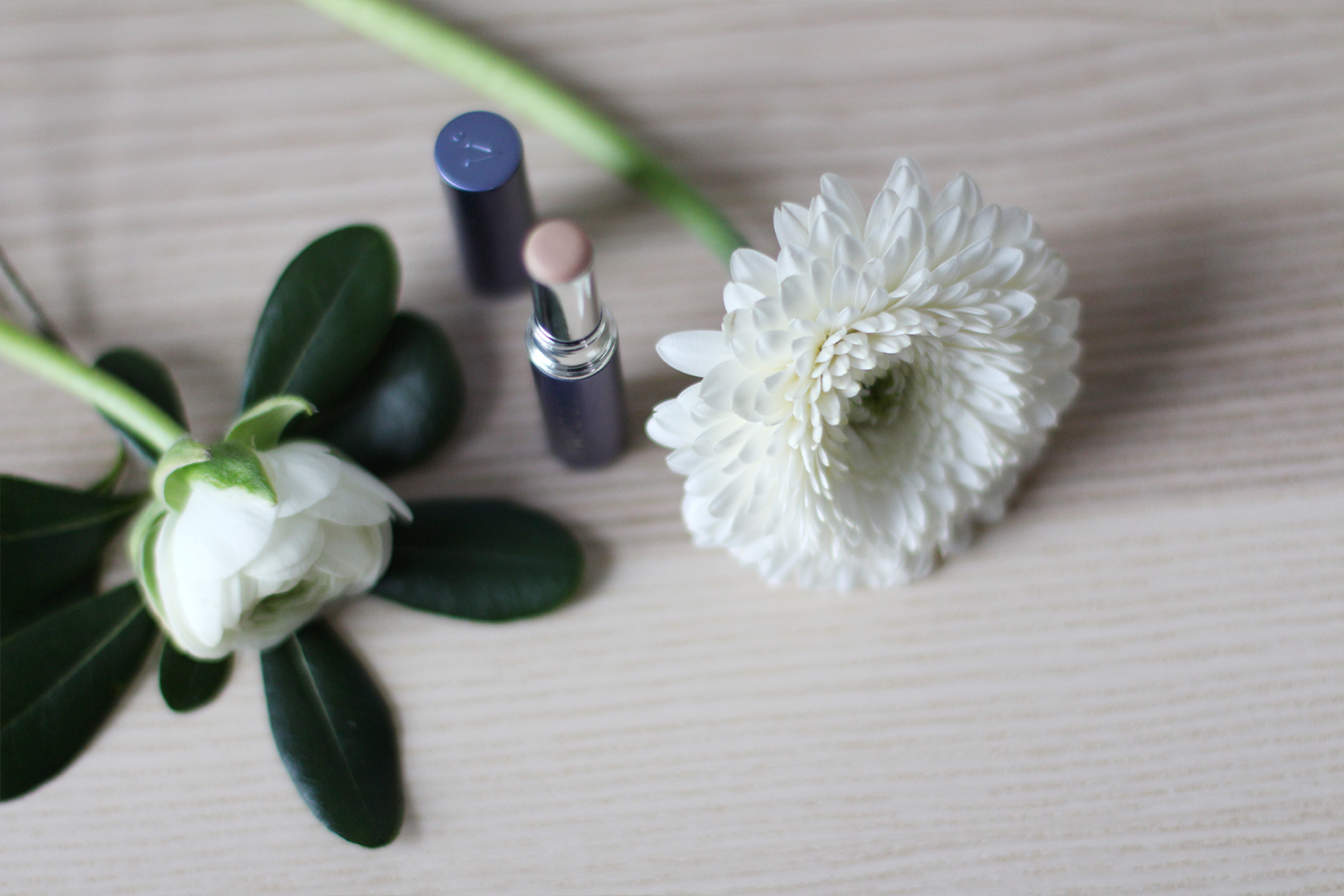 ---
LILY LOLO – EYE PALETTE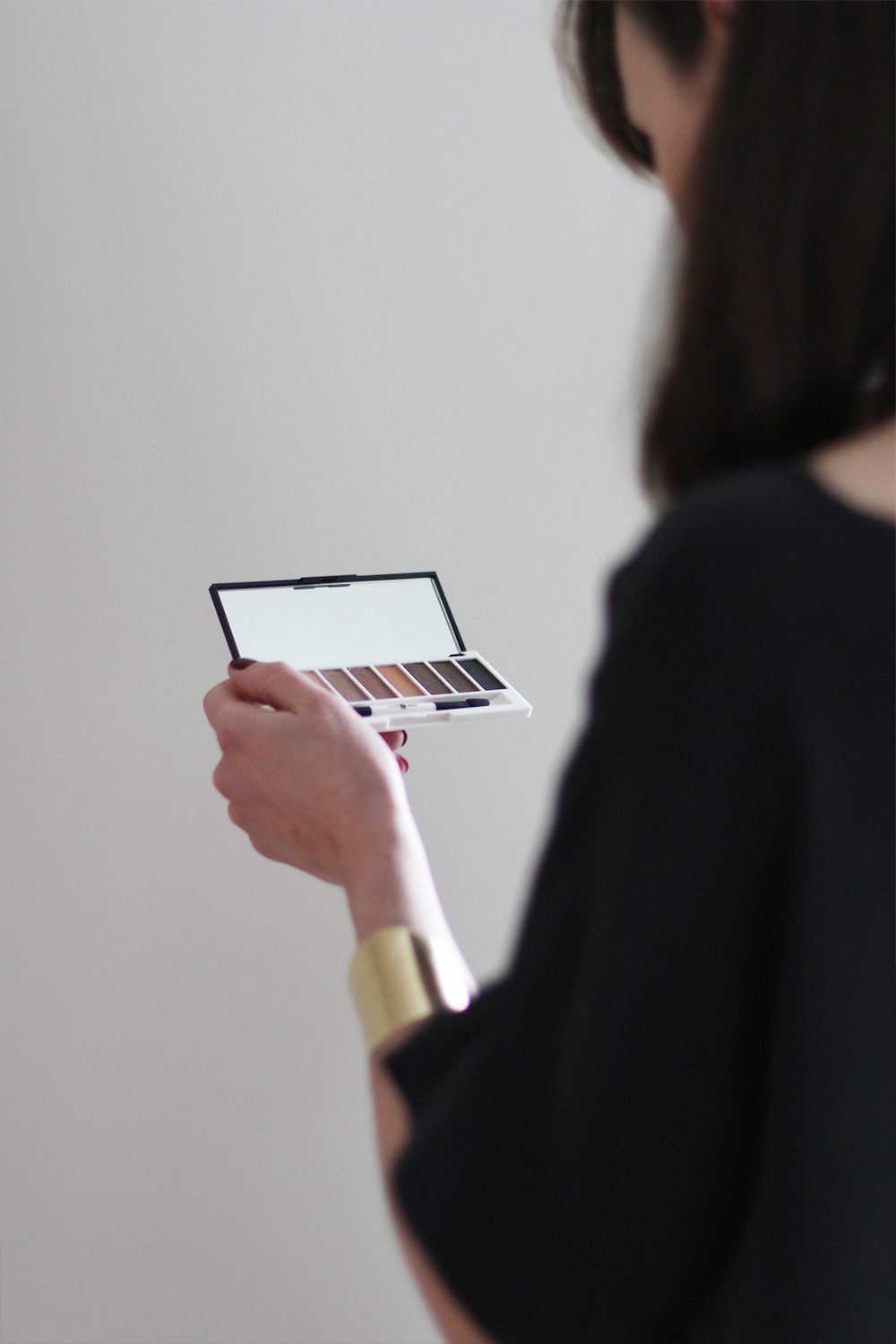 Now this eye colour palette was a HUGE find for me. After years of using the Urban Decay Naked 2 palette I was worried there would be nothing comparable to it in the green beauty world. Wrong again! The Lily Lolo Laid Bare Eye palette is full of beautiful warm neutrals and the packaging is seriously on point. The palette is sleek and feels great to hold. I love using it for everyday shadows that brighten up my eyes and help me pull off the highly sought after no-makeup makeup look. For evenings, I love creating a warm smokey eye that's sultry without being too aggressive.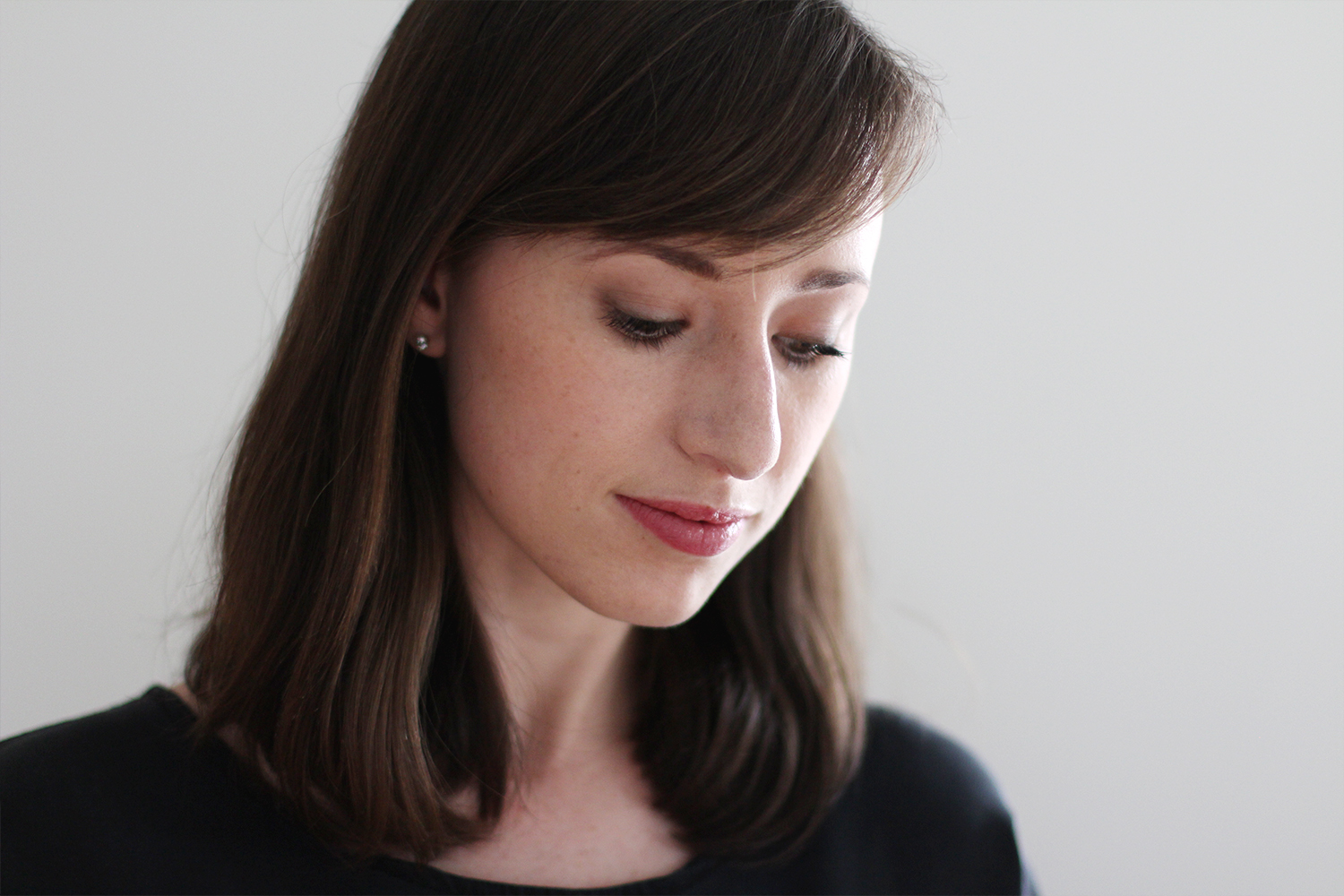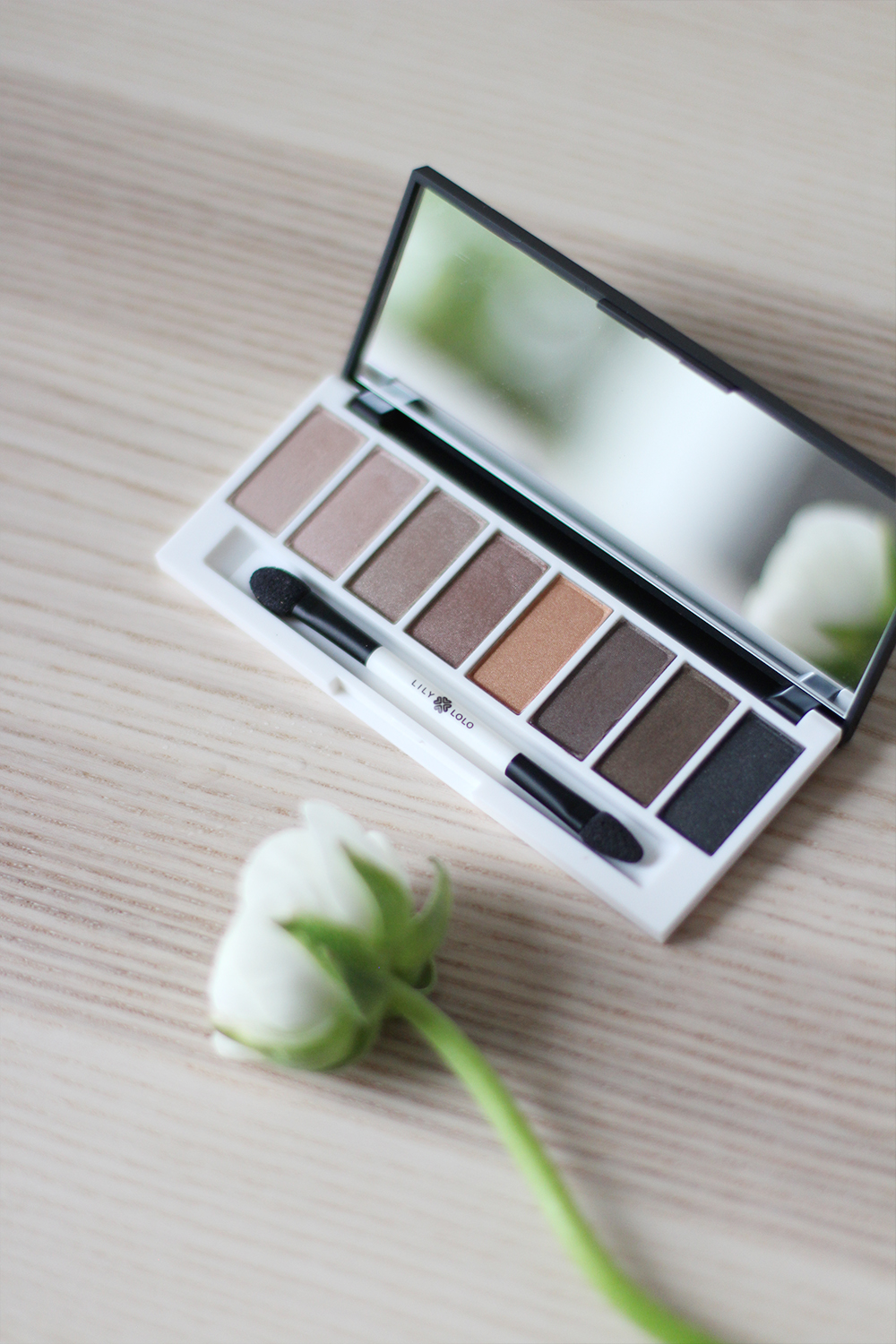 ---
So there you have my latest natural beauty and skincare favourites! Have you tried any of these brands or do you have any product suggestions? I've been making note of your recommendations to date and really appreciate your insights!
---
VINTER'S DAUGHTER GIVEAWAY
Don't miss the chance to win yourself bottle of this magic potion. It's worth every penny but at $185 a pop it sure would be nice to snag one gratis! At noon today I'll be hosting the giveaway on my instagram account, just look for the photo below and follow the simple steps to enter.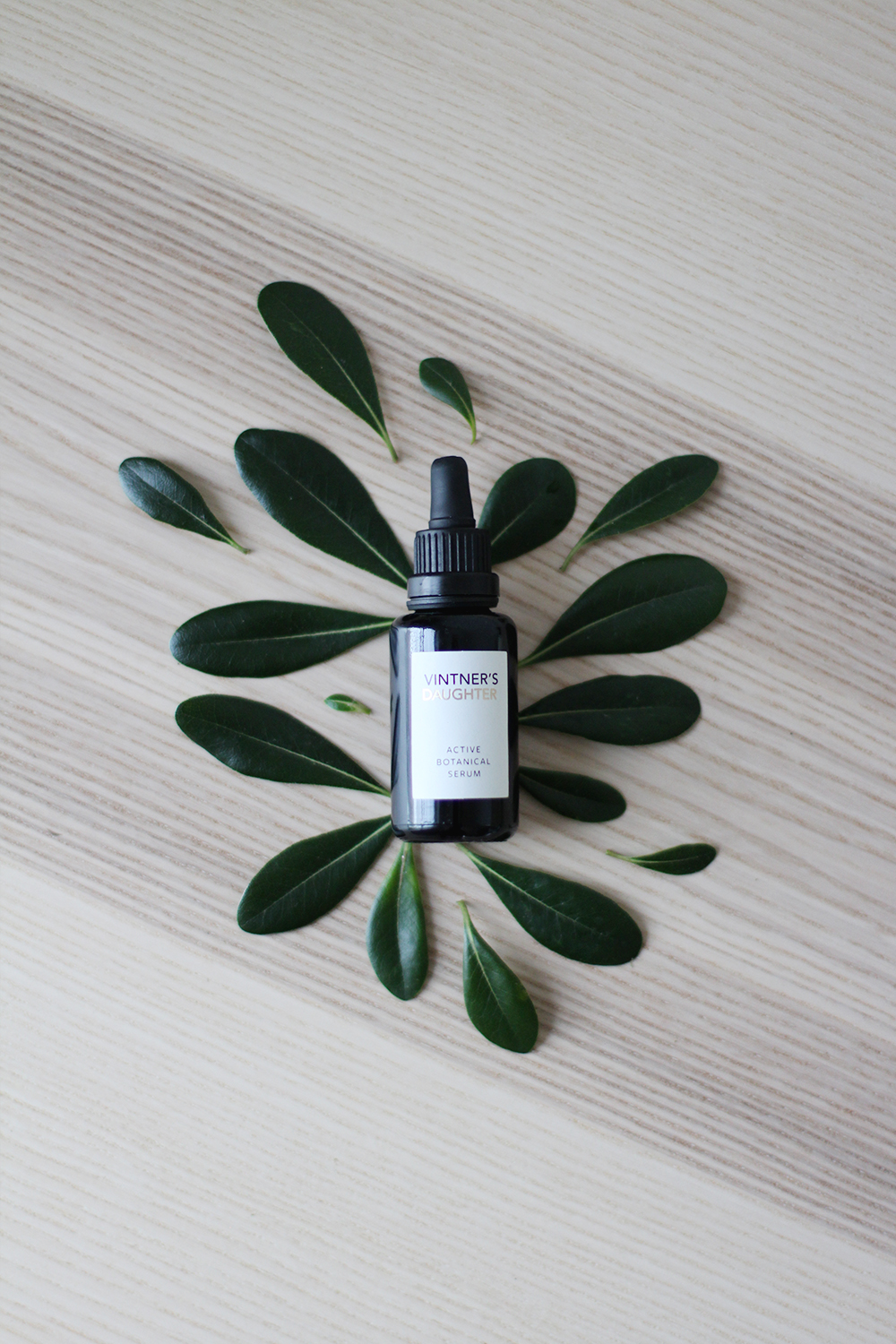 ---
Georgia Silk Midi Dress by Elizabeth Suzann | Shape Cuff by Stvdio Brooklyn
---
Thanks so much to Joy Provisions for partnering on this post! Joy Provisions offers free shipping to US + Canada on orders over $75. Thanks for supporting the brands that support Style Bee. As always, all opinions are my own.