I've decided to change my shopping habits, officially! I'm going to be shopping responsibly from independent designers and brands that are ethically producing beautiful, worthwhile goods. This is a change I've been working towards for the past two years and now that I've made it there's no turning back. In the best way! That said, it wasn't a decision I made lightly, which brings me to the topics I'll be touching on today:
Why I was apprehensive about making/announcing this change.
Glossary of responsible shopping terms. 
What it all means to me and why I'm committing to it.
What to expect going forward on Style Bee.
Where to start. AKA an epic list of fabulous shops and designers.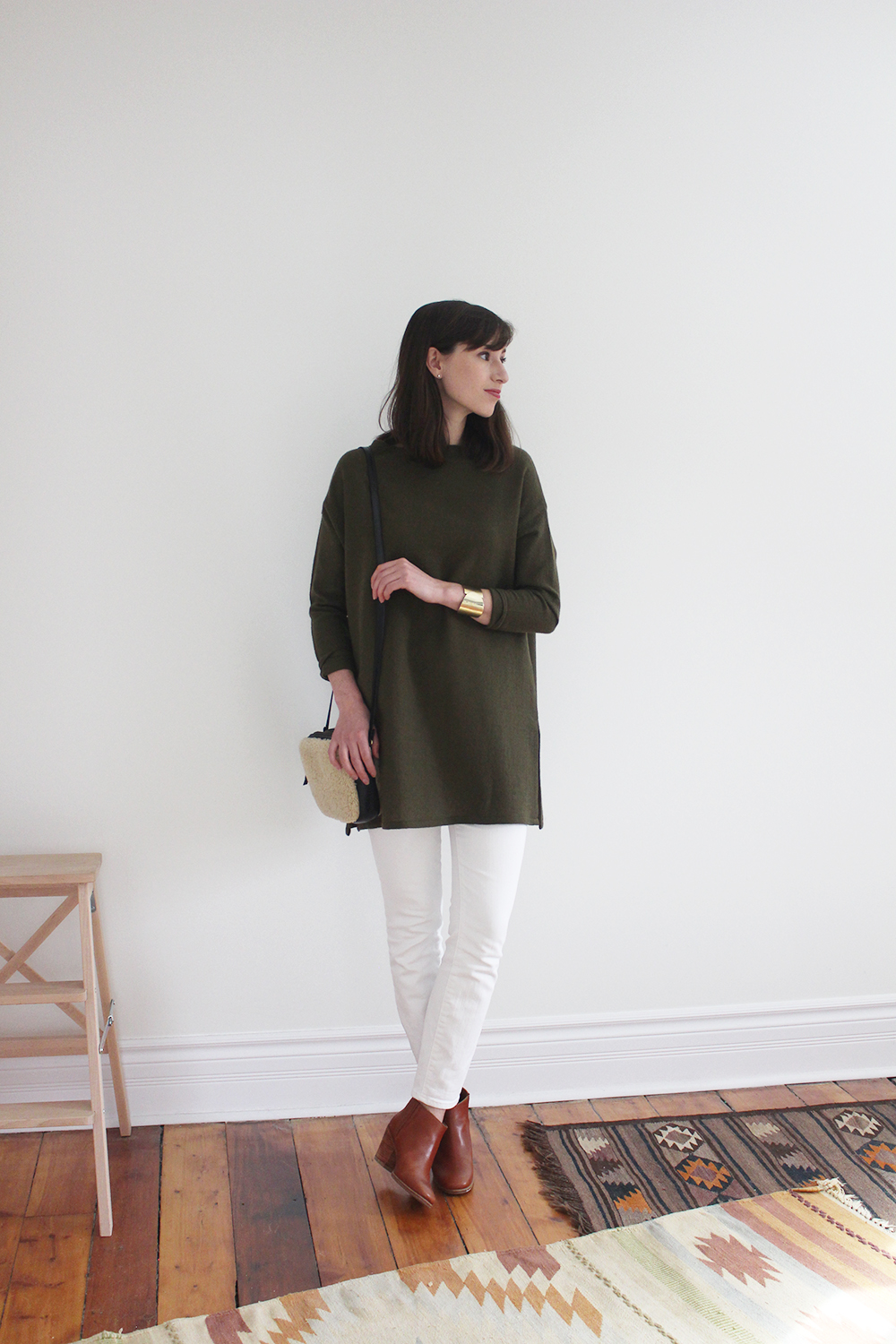 1 | TREPIDATIONS about making/announcing this change.
I had originally planned to come blazing into the year with a big announcement about how I was shopping smart from now on but I chickened out. So I just did it on the sly, without making a big deal about it. But after lots of long chats with my friends, family and most of all my partner Dave, it became clear that this was a just the most natural course. Plus, I've worked hard to build a platform where I'm able to share the things I truly love. But actually, because I focus my blog on my personal style and how I shop, it made the decision a bit trickier. Here's a few reasons that made me apprehensive about announcing my choice:
CONCERN #1 – Reader backlash. I was afraid I would alienate myself from readers by choosing to shop small, from often more expensive, harder to come by brands that aren't always super accessible. I get that's it's a somewhat elitist attitude and was worried I'd come across as snobbish or that my style would no longer be seen as unattainable.
The reality – You guys totally blew me away with your response to my 50 Piece Closet and I was thrilled to see how many people were excited about my decision to make this commitment. I've since been getting emails and messages from people that've been interested in making the same changes in their own shopping habits. Actually, many of you are way ahead of me too! So a huge weight has been lifted in that respect. 
CONCERN #2 – Loss of commission sales. As many of you might know, earning commission via affiliate links is a main source of income for style bloggers. The thing is, most small brands and designers don't offer any affiliate commission. Which meant I'd have to approach my earning methods differently and was looking at a harder, longer path to making a real living from my blog.
The reality – My readership and interest from brands has grown so much since I started focusing more on independent designers and companies that are producing their goods responsibly. I may be on a different path than a typical style blogger, but I know it's the right one for me!
CONCERN #3 – The 'ethical' blog label. I didn't want to pigeon hole my blog or my style into this category and I really didn't want to come across as preachy or holier than thou.
The reality – This blog is the incarnation of my personal values, personal taste and personal zeal for all things style. Why should I hold back because someone might want to put Style Bee into a category. Really, it's going to happen one way or another so I might as well stay true to myself in the process, right?
So there you have it. These are the trepidations I felt and ultimately decided to forge past. You know the saying, "It always seems impossible until it's done."? Well that couldn't ring more true to me right now!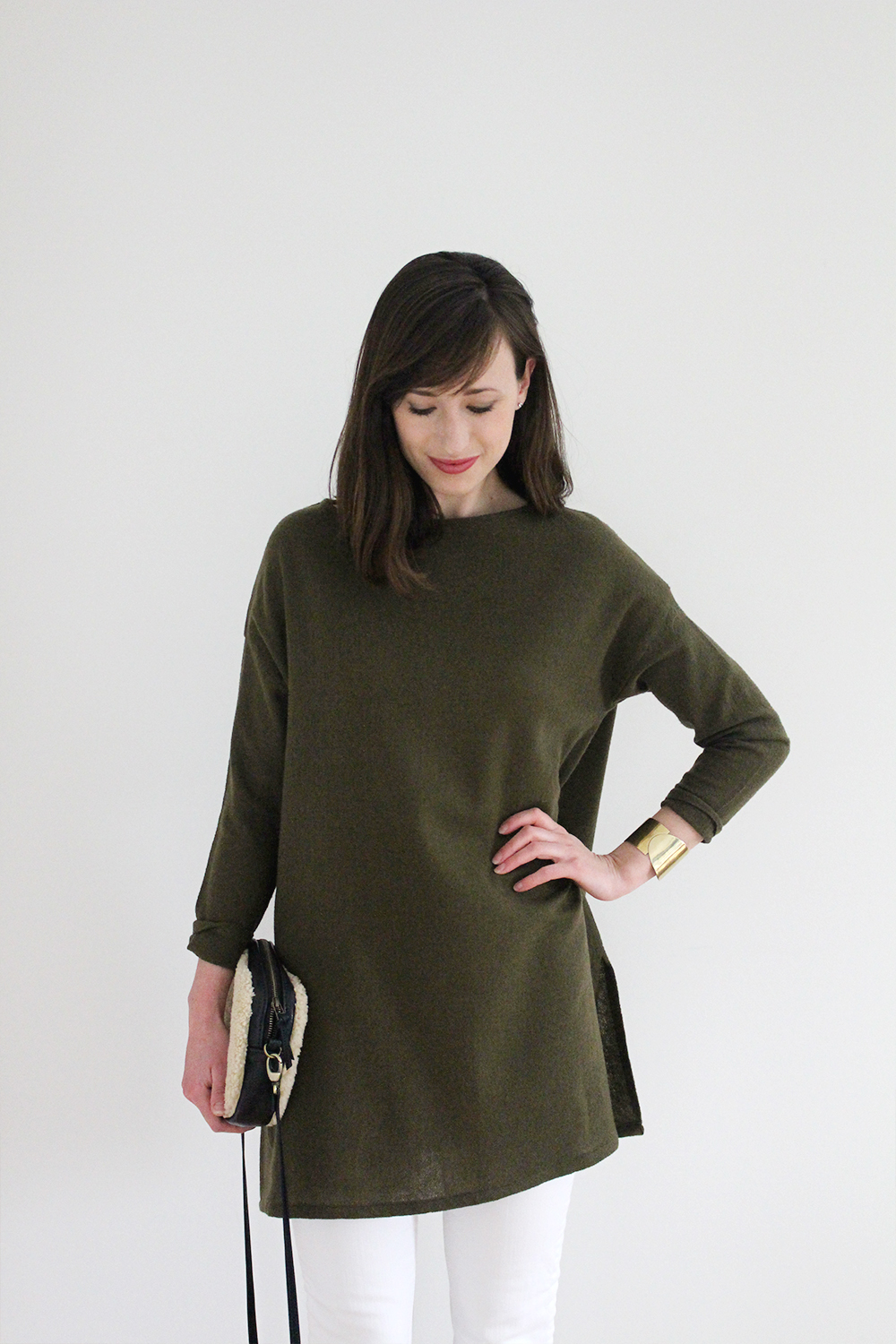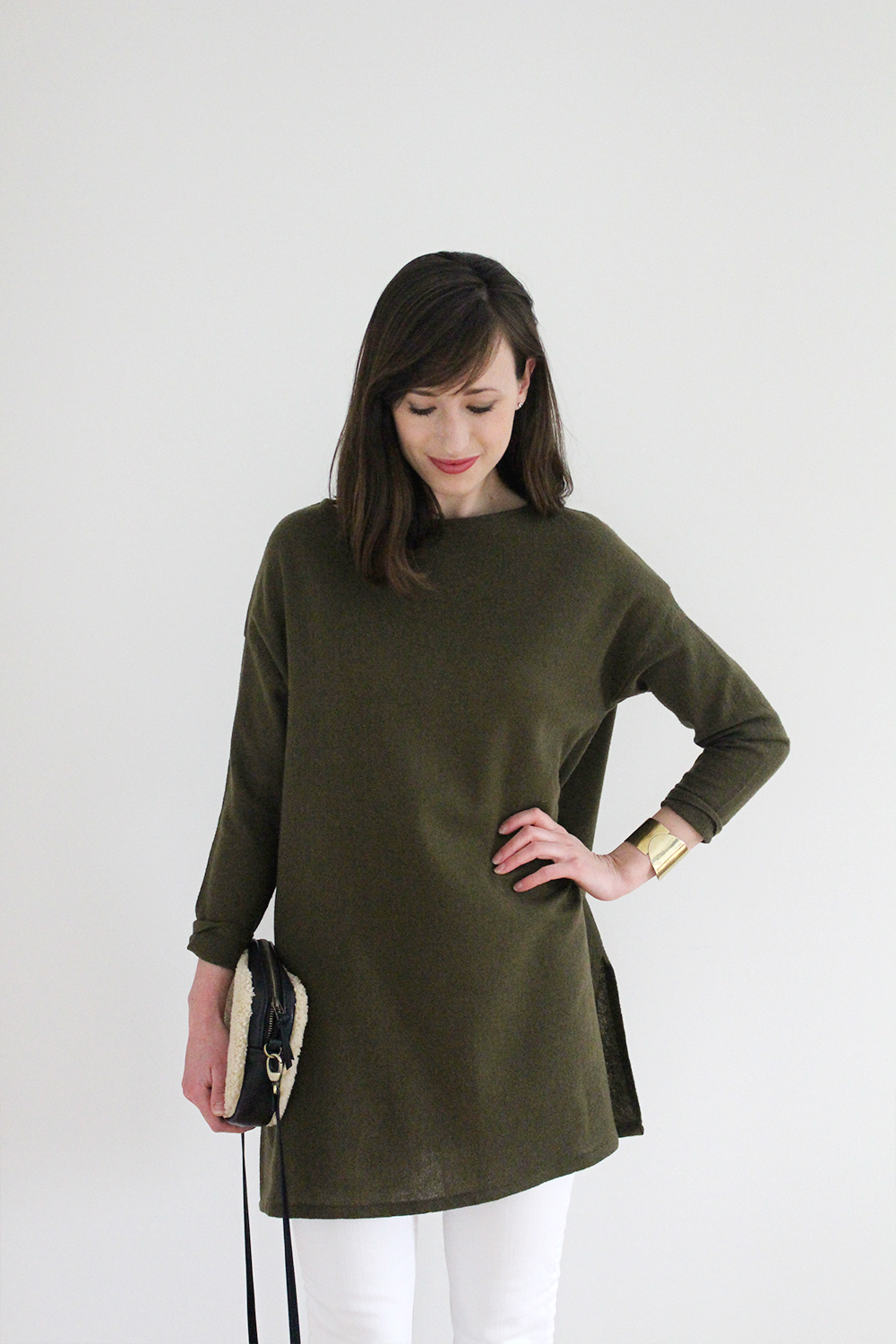 2 | RESPONSIBLE SHOPPING GLOSSARY
There are a lot of buzz words flitting around so I thought I'd take a moment to pull out 6 of them and define them properly. For my own sake mostly, but for anyone who's a bit unsure about them too.
ETHICAL CONSUMERISM – the practice of purchasing products and services produced in a way that minimizes social and/or environmental damage, while avoiding products and services deemed to have a negative impact on society or the environment.
SUSTAINABLE PRODUCTION – the creation of goods and services using processes and systems that are: Non-polluting. Conserving of energy and natural resources. Economically viable. Safe and healthful for workers, communities, and consumers.
ECO-FASHION – is a focus on the production of clothing that takes into account not only the environment, but the health of the consumers who will be wearing the clothes and the working conditions of the people involved with making the clothes.
CONSCIOUS CONSUMER – those who are willing to pay more, wait longer for or buy less of a product that's been produced in an ethical and/or sustainable way. Fun fact: 66% of consumers around the world say they prefer to buy products and services from companies that have implemented programs to give back to society.
ZERO CARBON FOOTPRINT – refers to achieving net zero carbon emissions by balancing a measured amount of carbon released with an equivalent amount sequestered or offset, or buying enough carbon credits to make up the difference (ie: planting trees).
SLOW FASHION – is about the deliberate choice to buy better-quality items less often. When purchases are made, they're environmentally and ethically conscious rather than trend-driven. Sought after garments are timeless in design, durable and lend themselves to repairs, not disposal. Slow fashion makes a clear effort to be transparent so buyers know where their clothes are coming from, and items are often handmade by artisans.
Thanks to Google for clearing things up 😉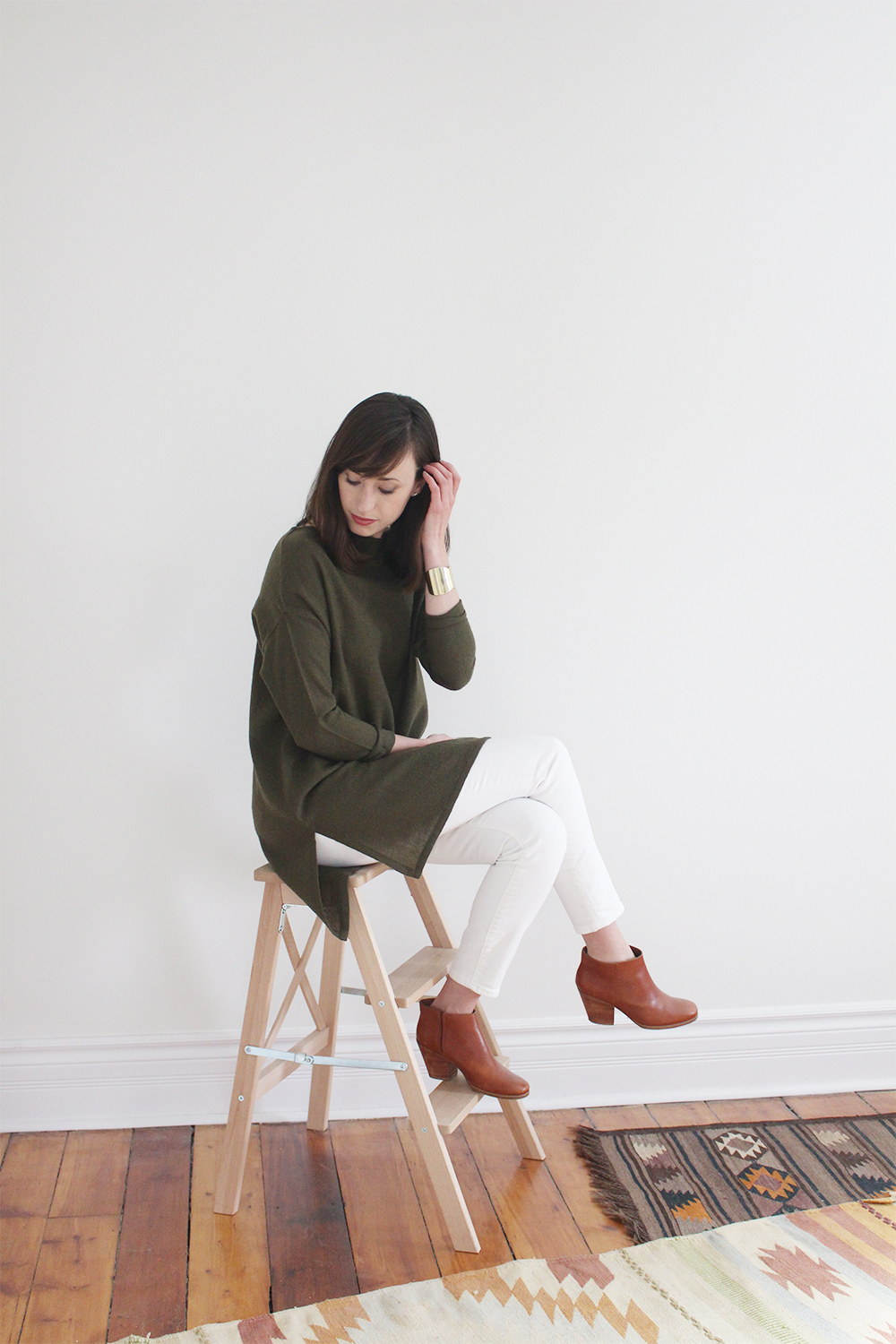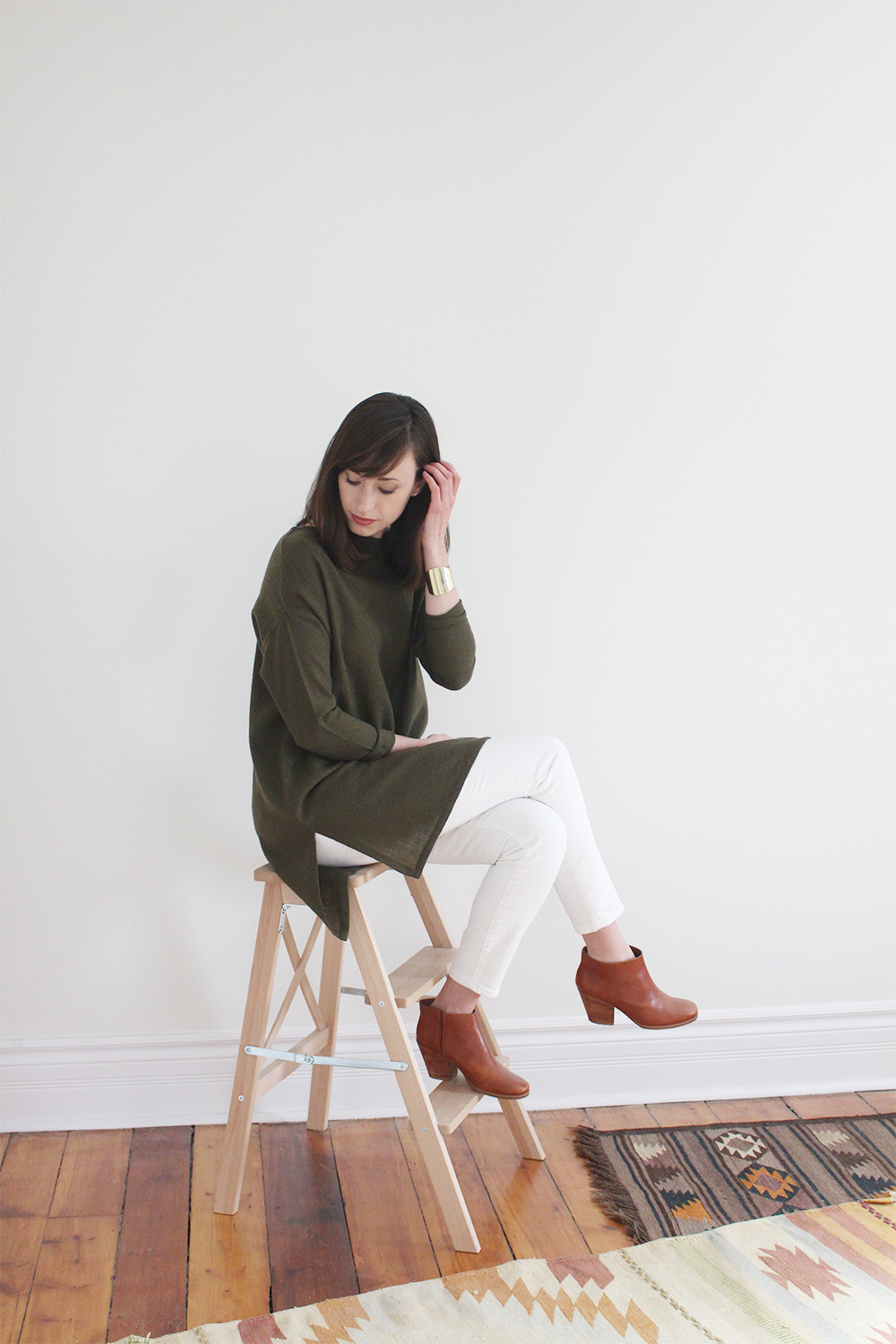 3 | WHAT IT MEANS TO ME
As I was drafting this post in my head, I was trying to think if there was a moment in time or a turning point at which I suddenly started seeing the true value of shopping smaller. Turns out it was my first purchase from, guess who, Elizabeth Suzann, in June of 2014. It was a cotton crop top that had been aptly named 'The Lee Crop'. I remember receiving it and immediately noticing the beautiful handwoven cotton fabric and all it's elegant imperfections that made it special. Then I looked closer at the hand sewn seams and remember thinking, wow, someone went from imagining this top in their mind, to drawing it, to picking a fabric, cutting it out, sewing it, testing it, making more of it, photographing it, to finally packaging it up and sending it out to me with a heartfelt thank you note. That's quite a process! It felt like a totally different shopping experience than when I ordered something from a mass retailer. I felt like I had just added something unique to my life, something akin to art, and I was lucky to have it. It's still one of my favourite summer tops and looks brand new!
After that, my approach to shopping began to change. I no longer got the same sort of thrill from buying the must-have shoes of the moment or the cute cheap dress of the day. I didn't really care about that as much, even though social media would have me believe otherwise. I began digging deeper into other brands that were creating beautiful, small run goods from their local studios. I was getting a real thrill from supporting and wearing clothing that had a story and connected me to this current of creativity.
So when it comes right down to it for me, shopping responsibly means recognizing the people and the work that goes into an ethically made product, investing in fewer items overall and waiting to find pieces that are exactly my style and made to last a long, long time. I want to pass my favourite items down to my children or even better, my grand children (although yikes!).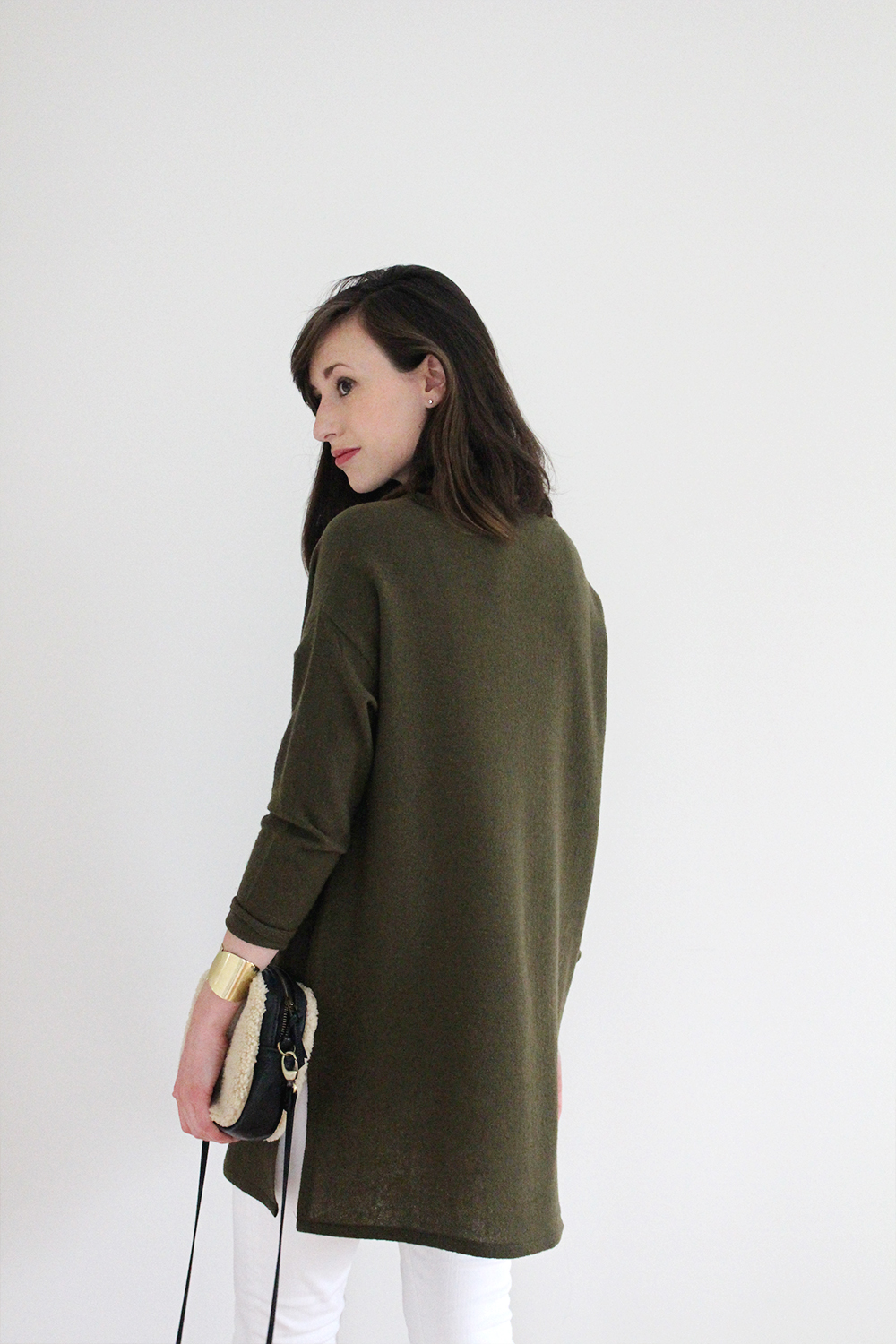 4 | WHAT TO EXPECT ON STYLE BEE
Going forward you'll see a lot of what you've been seeing already, just more introductions to small shops and collaborations with unique designers that I really love and feel jive with my personal style. I'll still be wearing my favourite staples from years gone by, even if they don't necessarily fit the definition of 'ethical', but I won't be shopping from those brands for the foreseeable future. As much as I'll miss some shops that rhyme with fadewell, hub honaco, yap and hey crew, I think my hard earned dollars are best spent on items I'm truly excited to call my own. Dollars that support creatives like myself who are pursuing their dreams and taking on the arduous task of running a small business.
I'll do my best to keep things accessible, link to direct product sources and always aim to find a similar option when things are unavailable. But the reality is that shopping responsibly often costs more and takes longer, which means that 'Buying Less and Choosing Well' is more my mantra than ever before.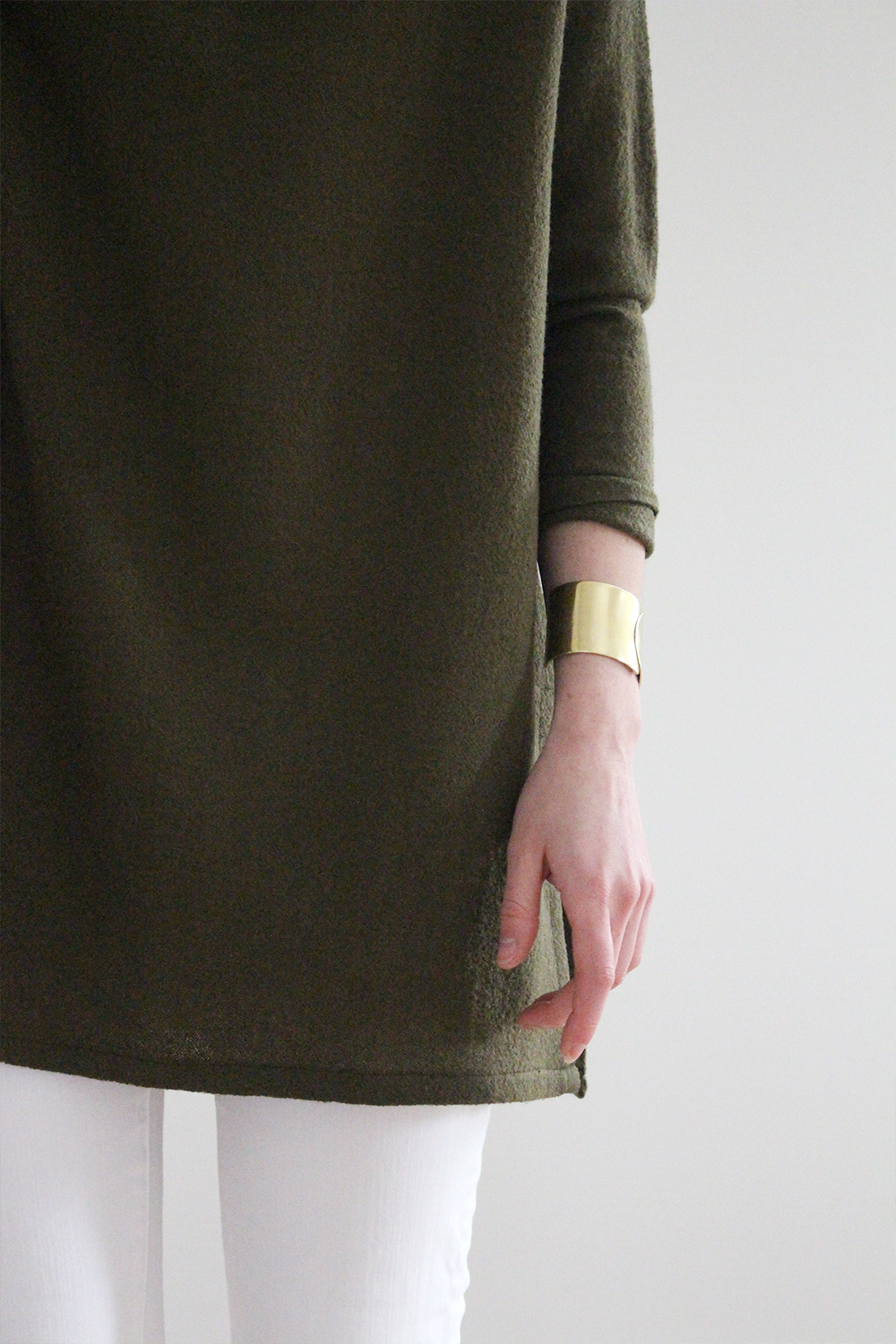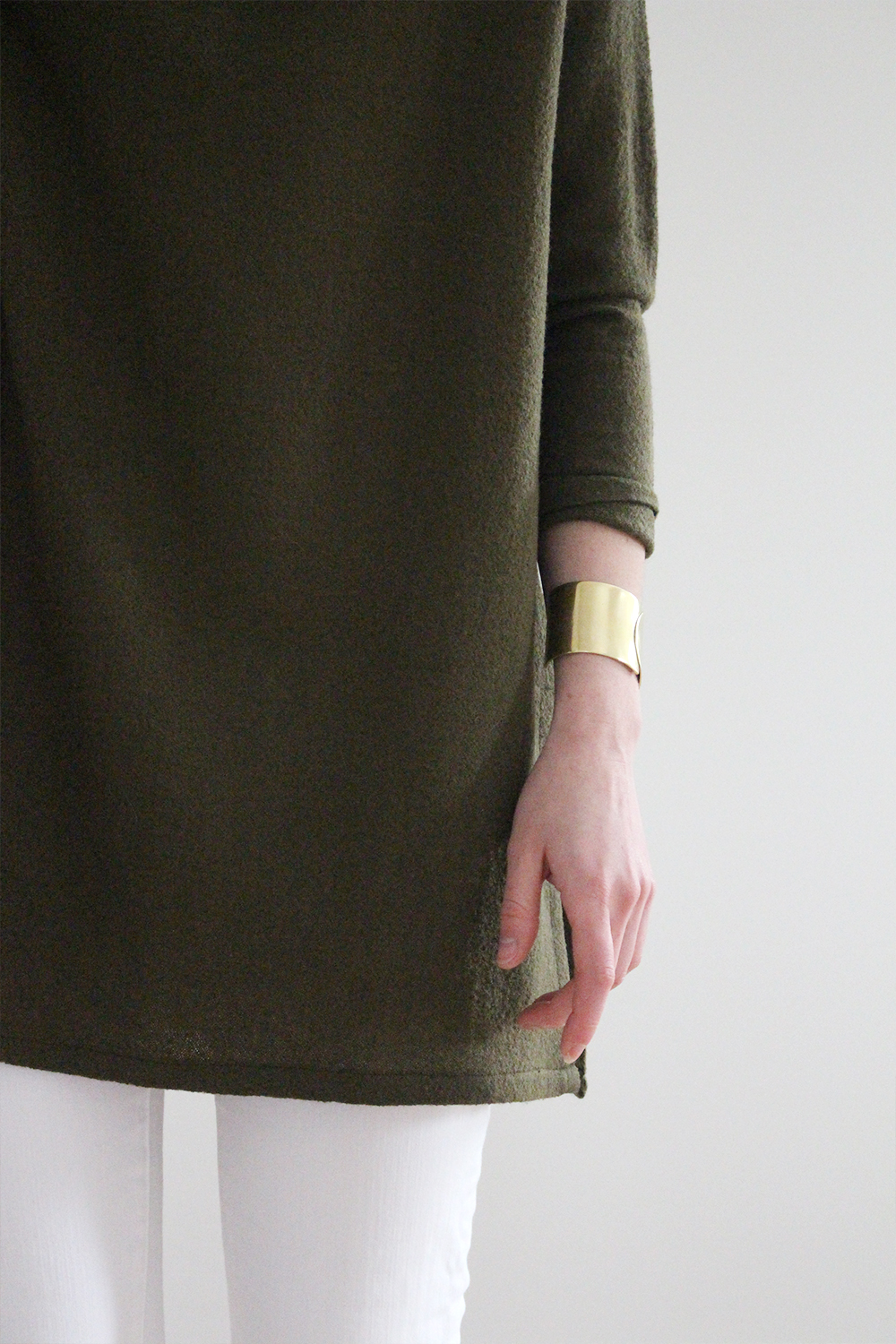 5 | WHERE TO START
If you're interested in pursuing your own responsible shopping agenda there are TONS of great places to start. Of course, it only makes sense to start shopping if you've defined your style (start with this easy exercise) and figured out what you really need (create a wish list). I wouldn't recommend just going buck wild for the sake of it, yet 😉
I've had a number of emails from readers asking about my top recommendations for ethical boutiques and designers, which is awesome! I'm working on a new shop page for the blog that will cover my favourites but until that's live, here is a list of all the best brands on my current radar (alphabetically):
FASHION
ACCESSORIES + SHOES
*Canadian Based.
Please note: I am not affiliated with these brands directly nor have I personally shopped from every one of them.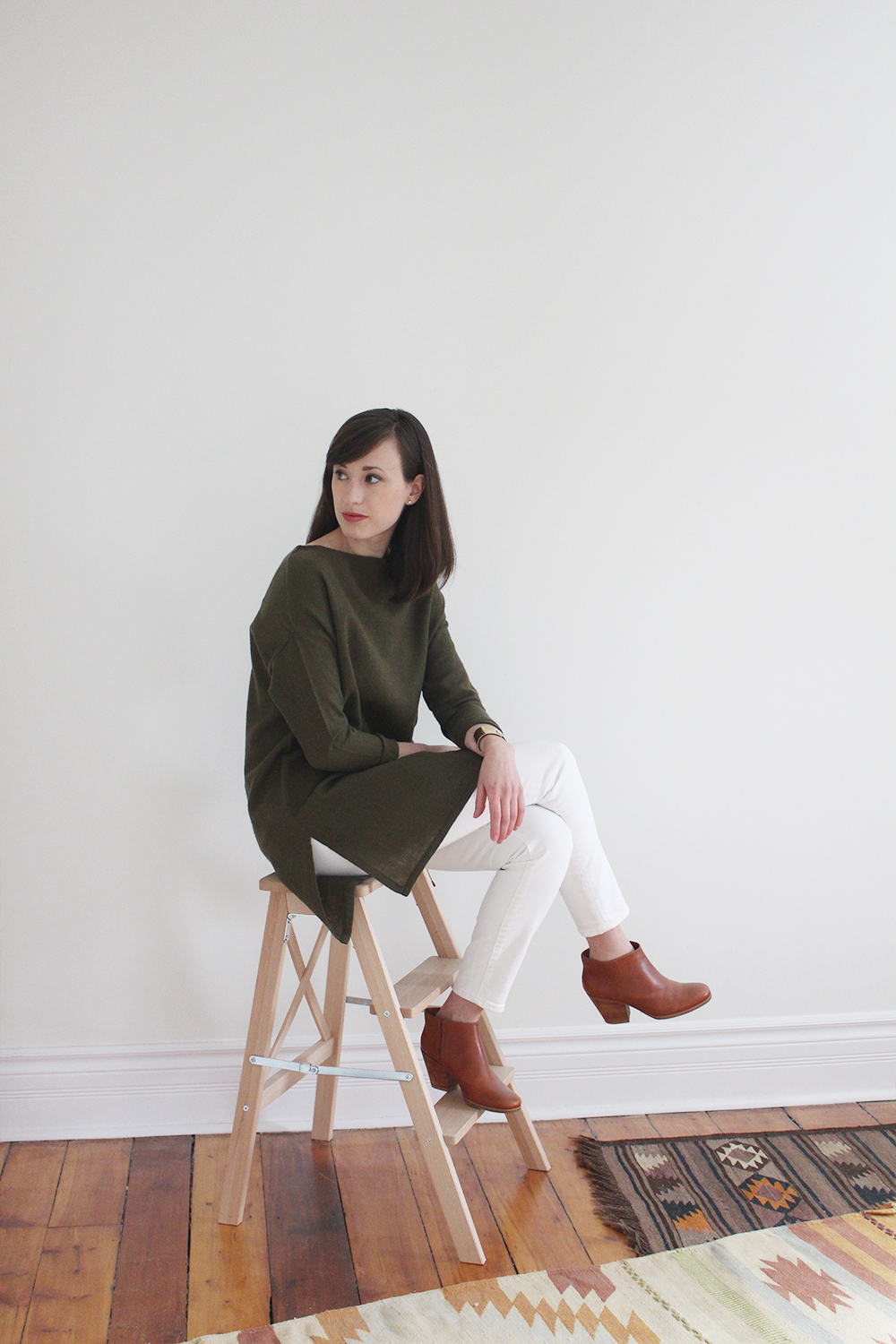 ---
Olive Tunic Elizabeth Suzann (free shipping!) | White Skinnies Madewell | Mars Boots Rachel Comey (Fully restocked! Get $50 off! No code needed.) | Shape Cuff Stvdio Brooklyn | Bag n/a Primecut | Rugs Vintage | Step Ladder IKEA
---
Thanks for making it to the end of this post! I'd love to know your thoughts on the whole idea of 'Shopping Responsibly'. Is this something you've considered or maybe already practice? Do you have any independent designers or brands that you love? Do tell!