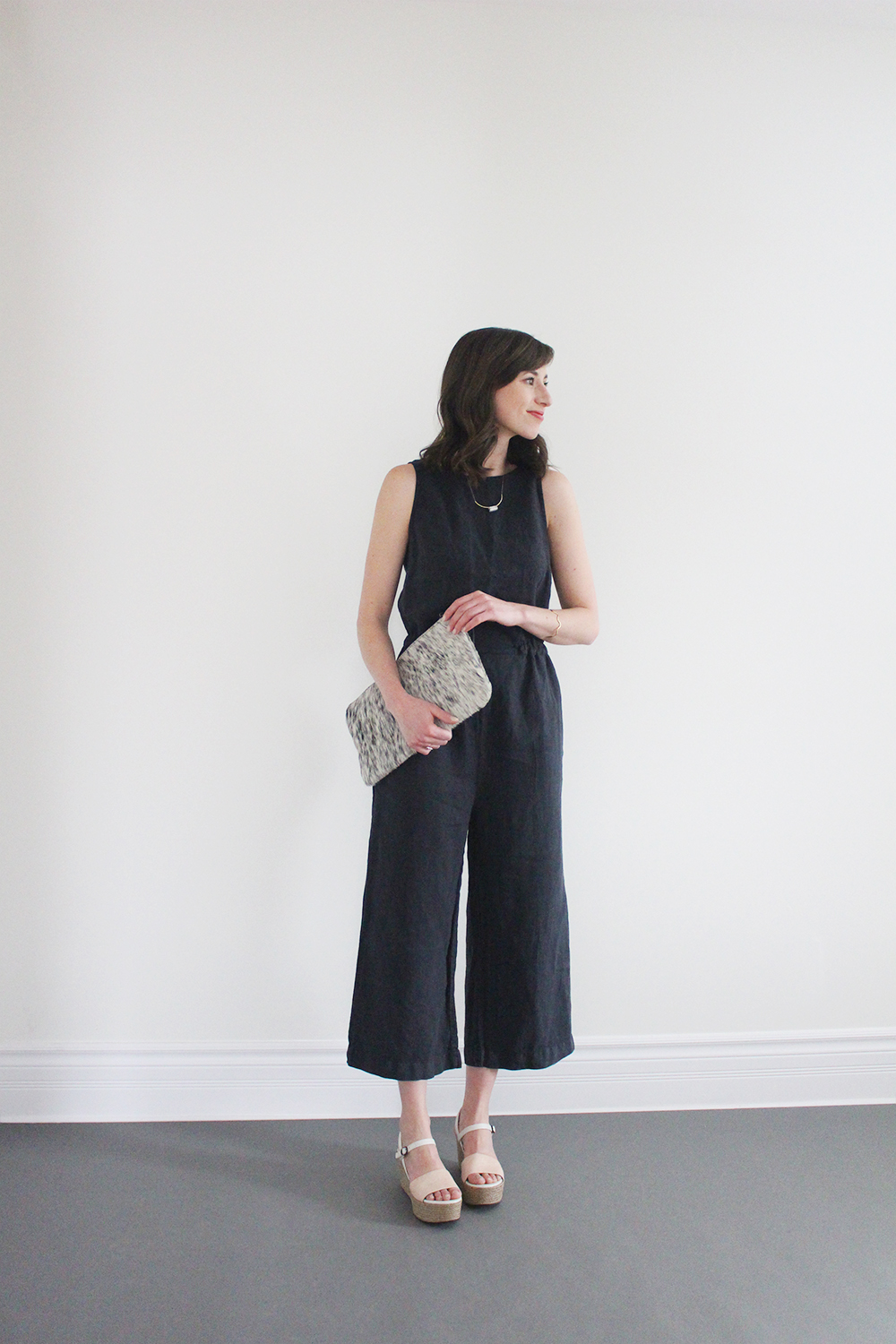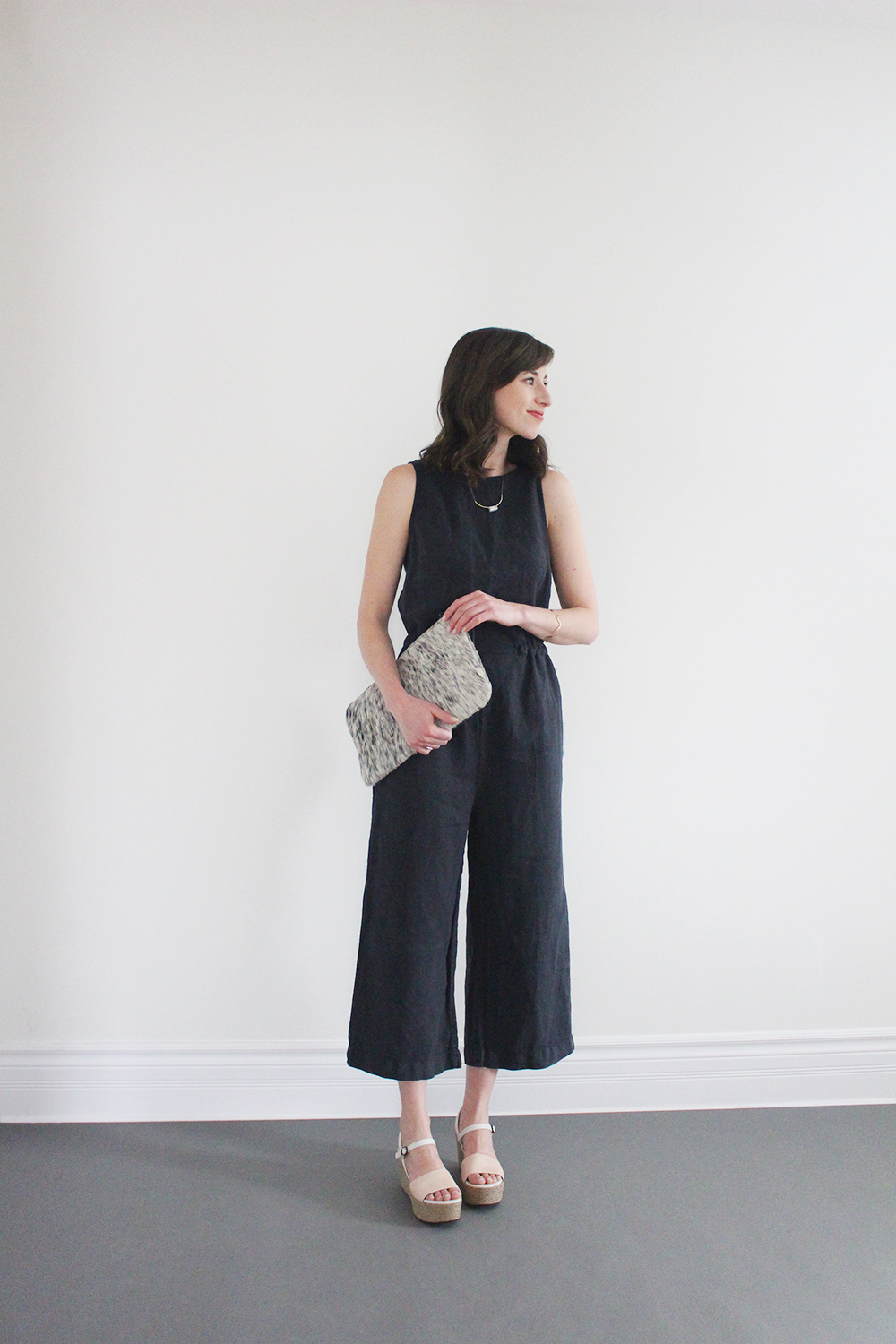 Well you folks have done it again! Thanks for all your kind words of encouragement on Friday's Shopping Responsibly post. You definitely helped to put my mind at ease about my decision to change how I shop and offered up so many great suggestions for designers and boutiques too. It's hard to accurately put into words how much your support and positivity means but I hope you know that it means a great deal to me. You guys are the best!!
Now, speaking of the best, have you checked out Garmentory yet? If you have awesome, if not, you're in for a real treat! Garmentory is an online marketplace of all the best indie boutiques and emerging designers from across North America. They're seriously changing the small shop game! It's my current go-to spot for all things shopping, closet planning and just general day dreaming. I had my first experience with them when I ordered a Miranda Bennett dress and The Palatines slides for my trip to Costa Rica and it was a breeze. The customer service was awesome (and they didn't know I was a blogger!), the shipping is free and I snagged $20 off by signing up for the newsletter (which is full of weekly style inspo). Everything arrived super quick and without a hitch. Just how online shopping should be!
Since then I've been lucky enough to team up with Garmentory to celebrate the upcoming Spring season and share a couple fabulous pieces from my newest designer crushes, Esby Apparel and Coclico. Plus, since I know you're going to LOVE shopping with Garmentory I'm giving away a $150 store credit to help you get your spring closet in shape! Scroll down for entry details and more on my latest spring style additions.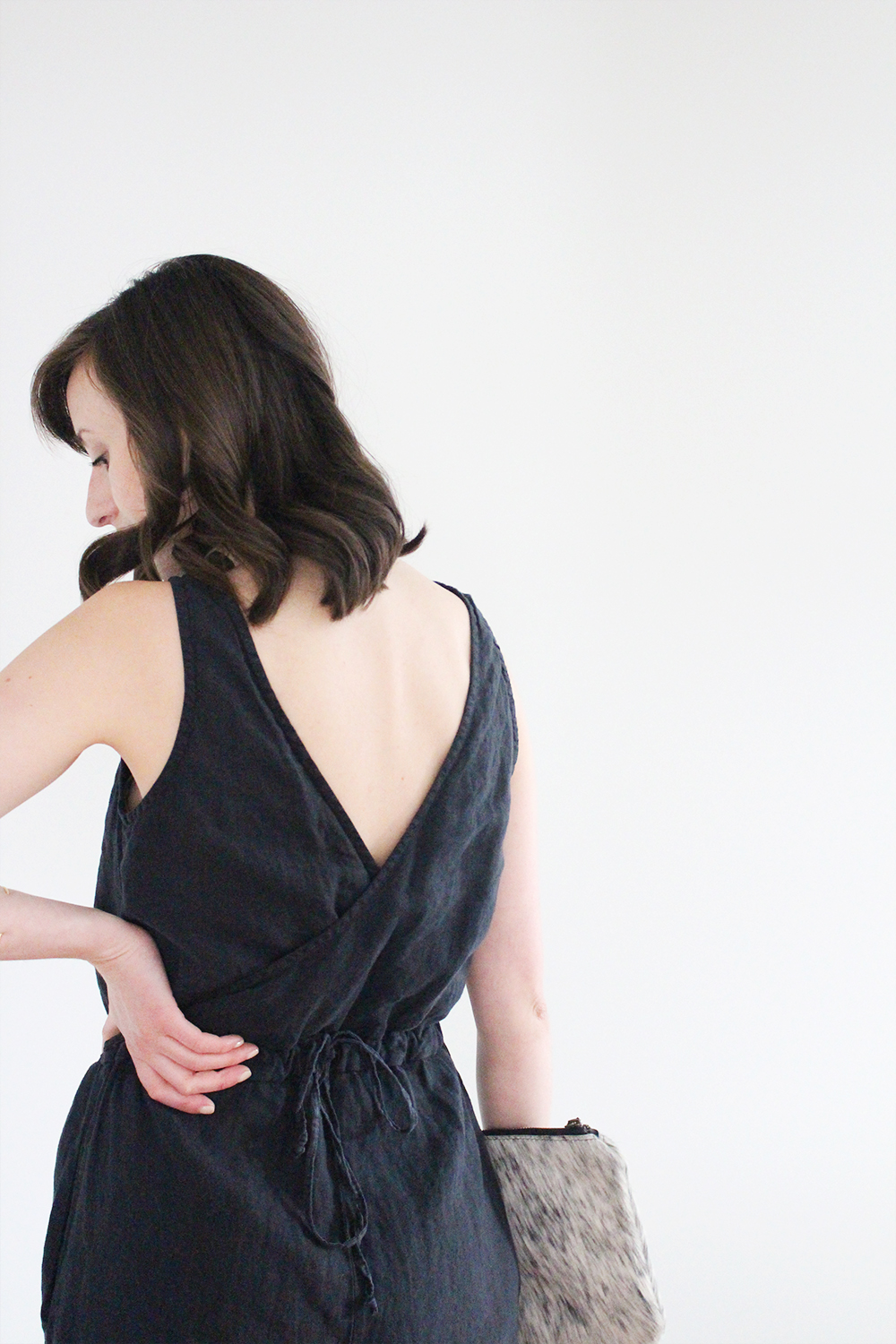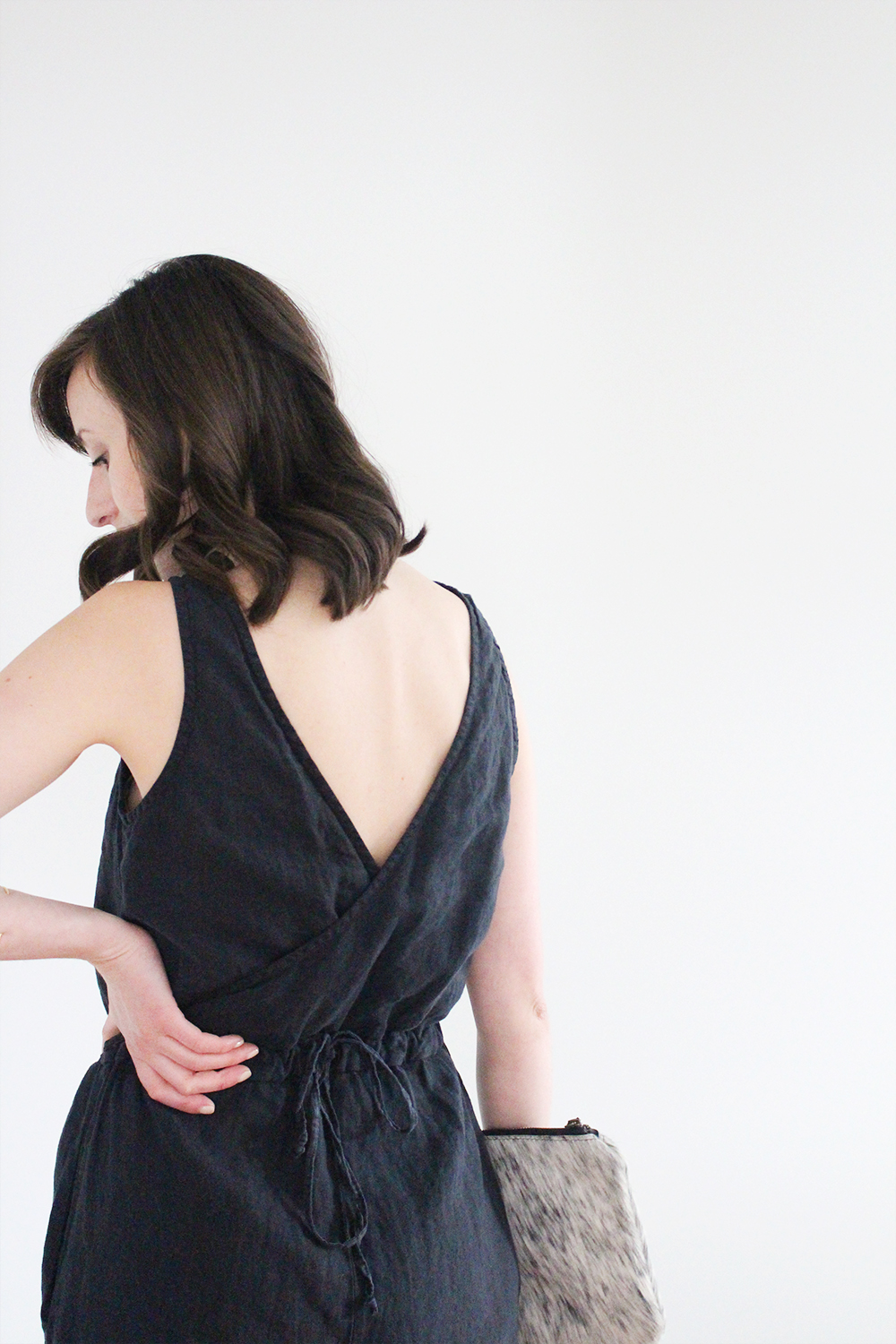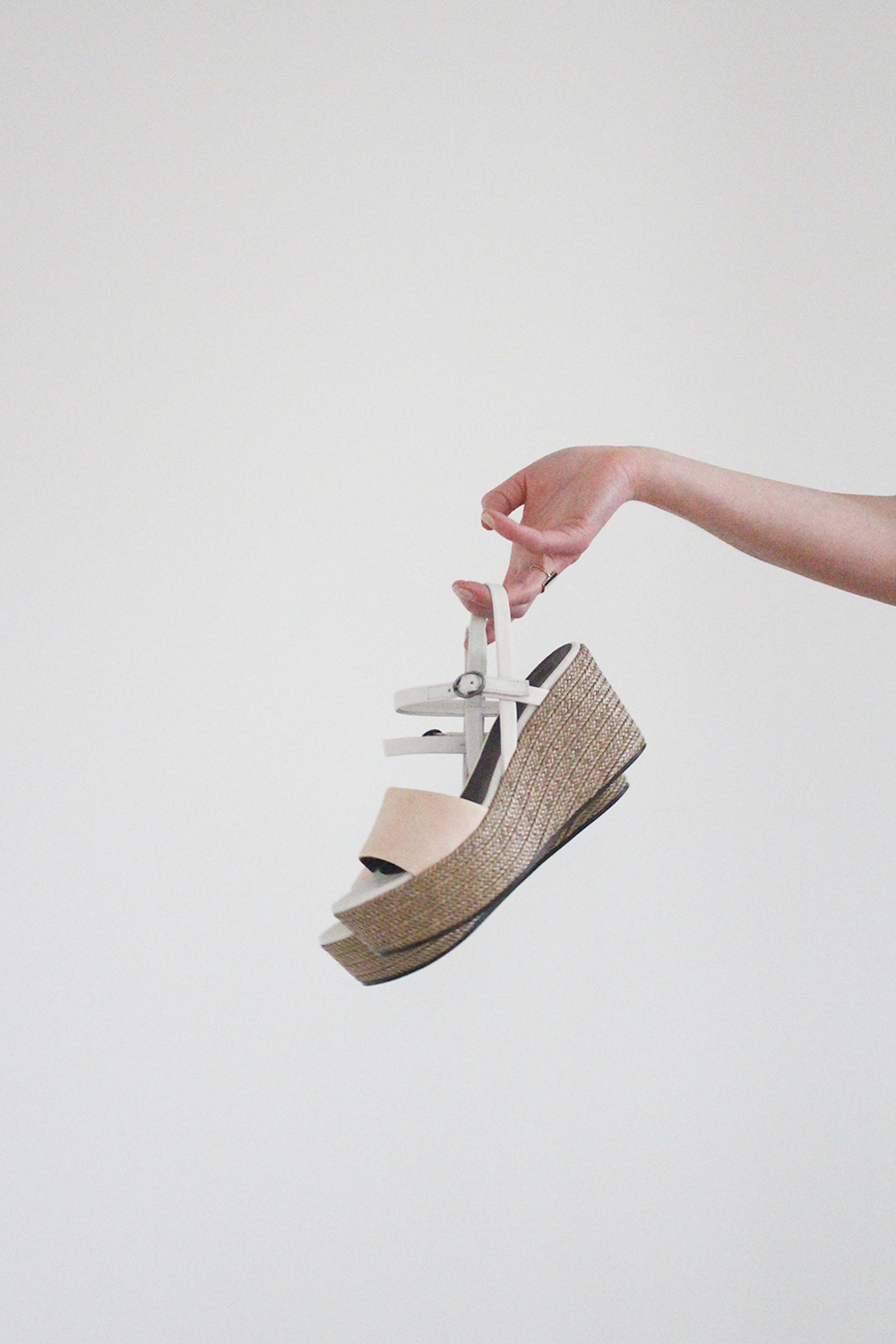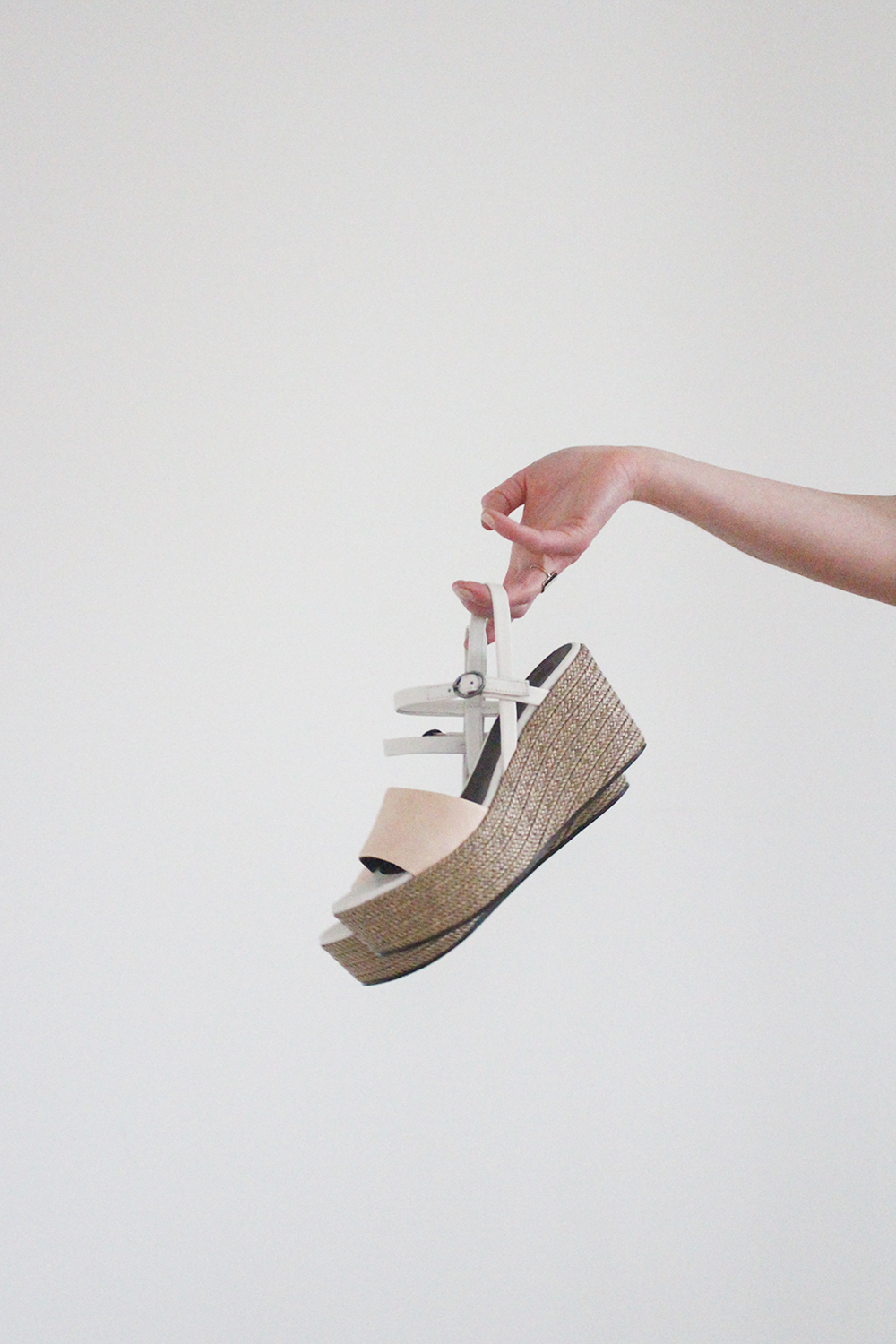 COCLICO FOOTWEAR
I must confess I've been swooning over Coclico's beautiful shoes for a long time now. They are just the perfect combination of minimalist style, functionality and timeless quality. They mix beautiful materials like supple leathers, cork, wood and suede with refined, understated hardware. All the shoes are made in a family-run factory near Mallorca, Spain from materials sourced throughout Europe. The company's founder, Sandra Canselier, comes from a long line of French shoe makers. In fact, the name Coclico is derived from the word coquelicot, a type of wildflower that grows in the province of Pays de la Loire, where her father, grandfather and great-grandfather all made shoes.
On the about page of the Coclico website they have a quote that I love, 'A shoe is a story disguised as an object.' Isn't that so true? Shoes have a special role in our lives in that they are literally with us every step of the way. They see our travels, the good and the not-so good weather, the long hauls, the uphill treks and the times when we're finally able to take them off and put our feet up. They mould, adjust and like us they change and, the good ones, improve with time. To me, investing in high quality shoes that you're going to wear 100s if not 1000s of times is just good sense. Especially when they're made sustainably and ethically and designed beautifully too!
Safe to say this pair of wedges will be stomping around with me a lot this spring and summer. I love the extra height they give me (I swear I was meant to be 5'10) without sacrificing my comfort one bit. The braided leather rope that wraps a recycled cork sole adds a beautiful texture and warmth to the light and feminine leather straps. Gotta say, my sandal game feels pretty strong!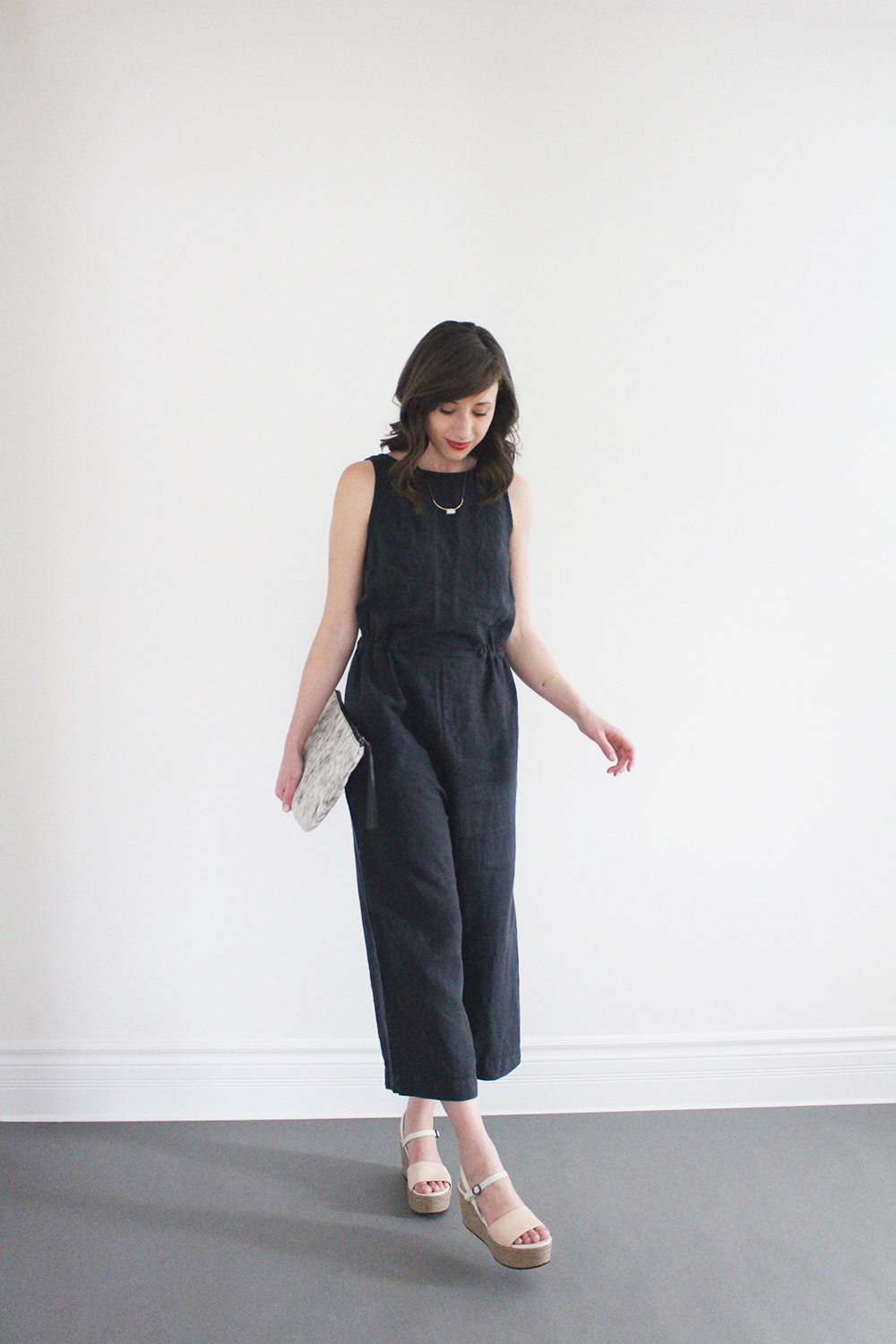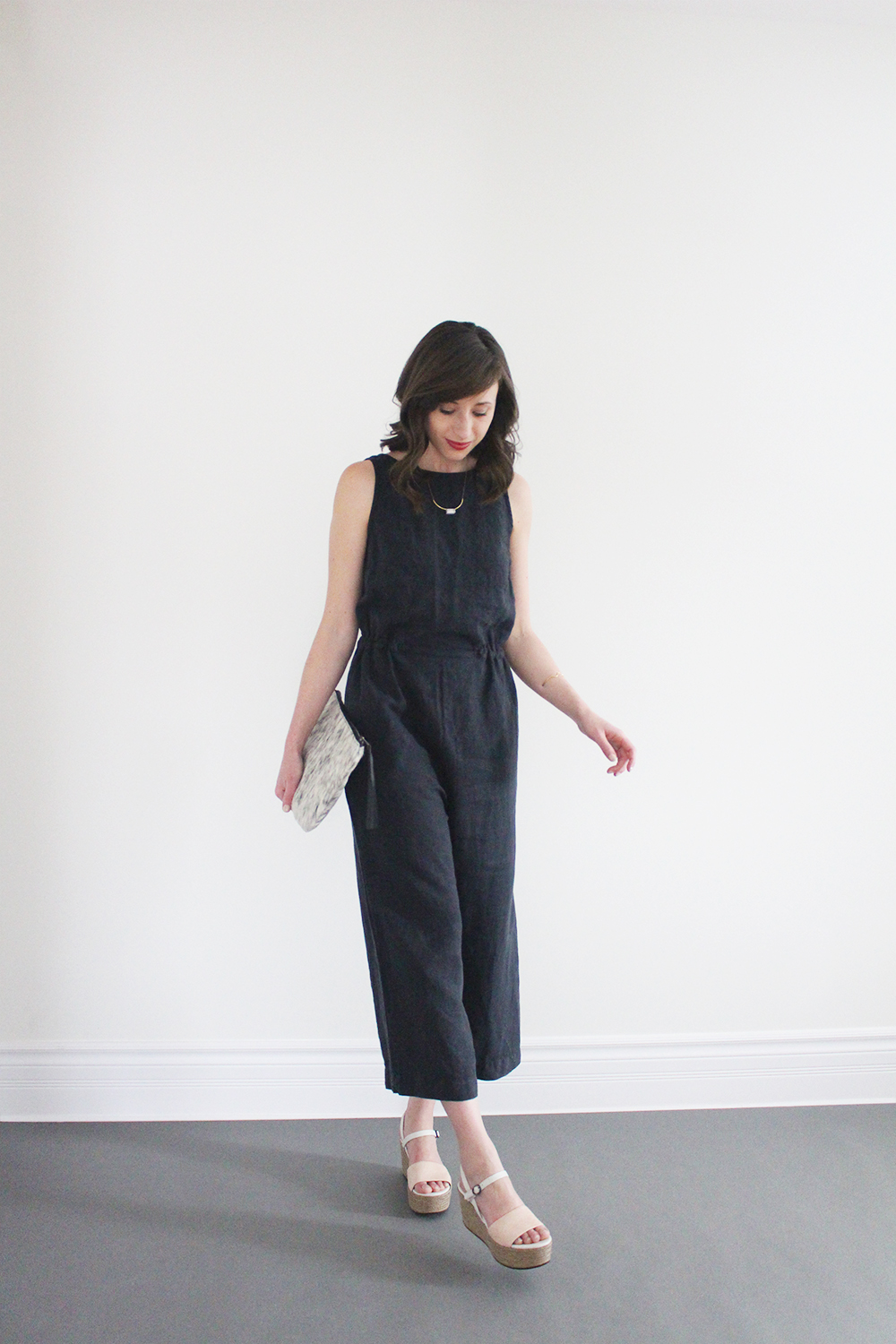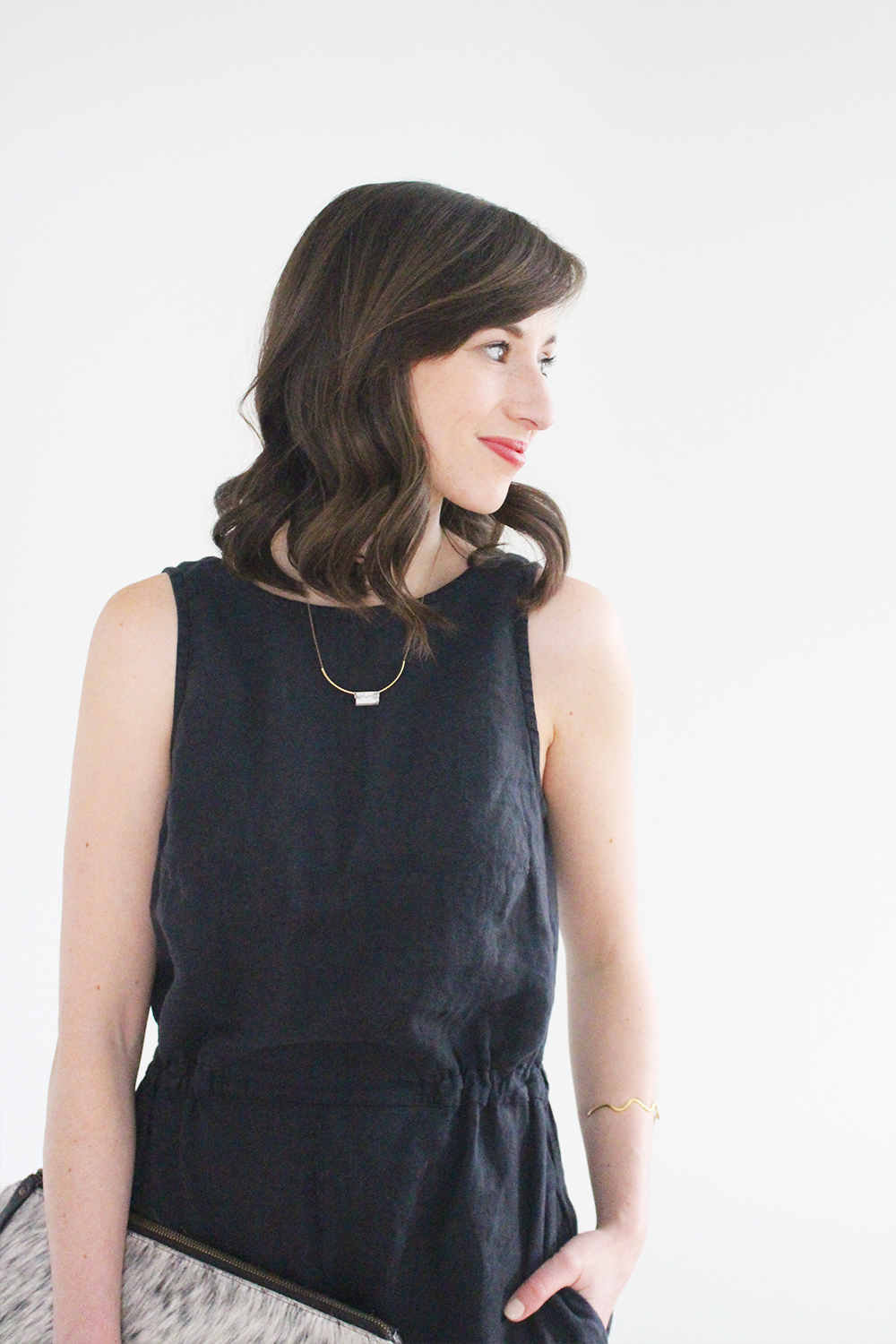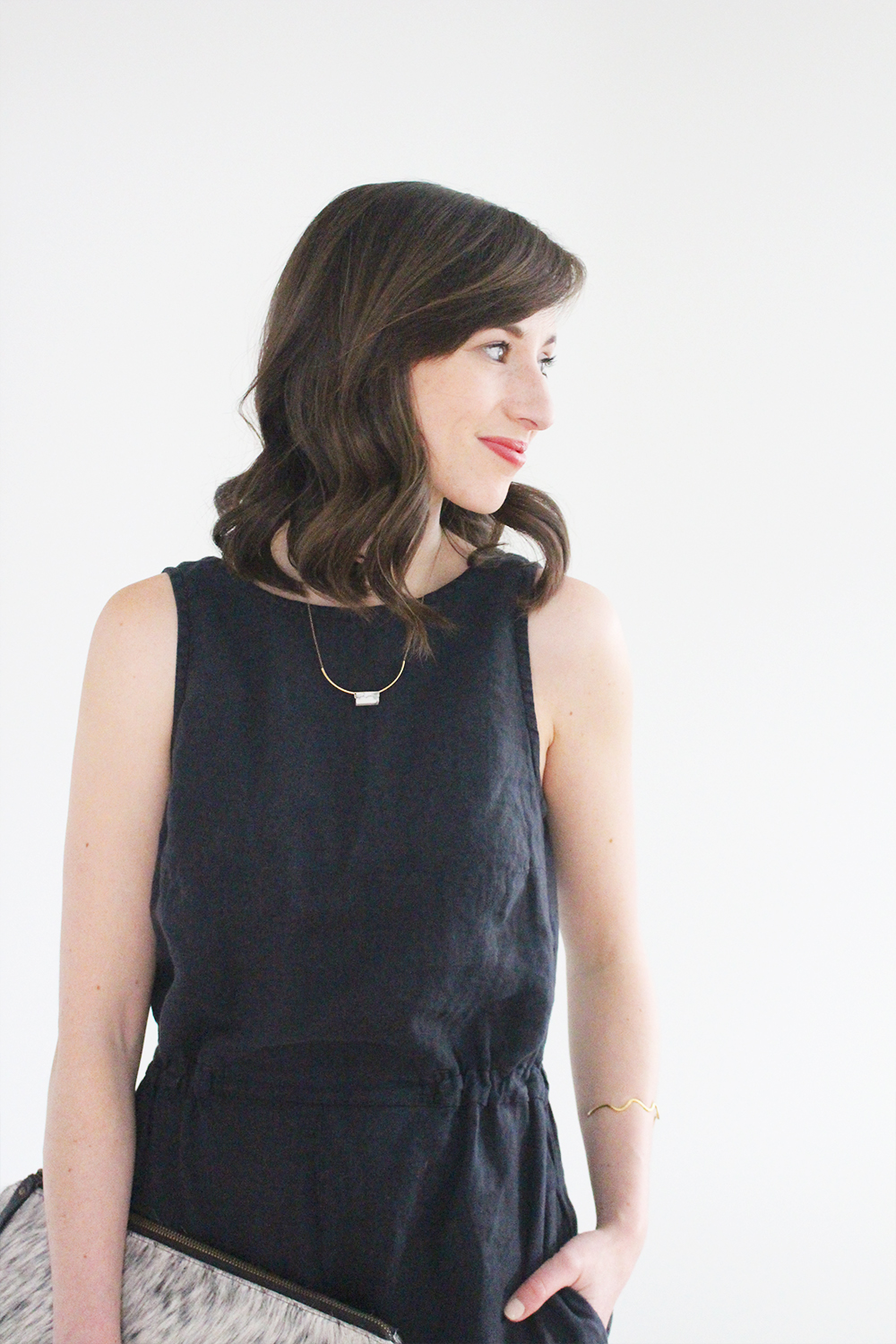 ESBY APPAREL
Wide-legs, oversized tees, linens, denim, gauzy cottons, high waists, jumpsuits, AH! Now, these are a few of my favourite things. I was thrilled to discover ESBY Apparel through Garmentory earlier this year and immediately fell in love with their Spring collection. Seriously. Want. Everything. But the real show stopper for me was this beautiful French linen, cropped jumpsuit. I've had little luck with jumpers in the past but this one just hits all the right places. I love the high-neck front and deep-v back (although it's reversible!) and the drawstring waist hits at just the right spot to be slimming without being fussy. My favourite part about this piece is the wide, cropped legs, a style I might have previously avoided but actually find to be very flattering. The super soft linen feels like a dream to wear too. I absolutely cannot wait to wear this out to spring dinners and bike rides along the river.
Ok, ok, enough gushing over this jumpsuit. Time to talk about why Esby apparel is a great option for shopping responsibly. There are a ton of good reasons but I'll just stick to three. 1. All their clothing is designed in Austin and made in the USA. 2. Each collection is extremely well thought through and typically takes 12 months before anything hits the shop. This means the fits are perfected and the fabrics are tried and tested. 3. Esby employ's the menswear mentality to designing women's clothes, which means pieces are made to last and meant to be bought once and worn again and again. All great reasons that support an already beautiful collection of functional, elegant and timeless clothes.
I seriously implore you to check out the Spring collection as I personally have a few items on my wish list. These denim culottes and this white kimono top are a match made in sartorial heaven as far as I'm concerned. Think breezy board walk strolls, patio brunches and just general warm weather bliss!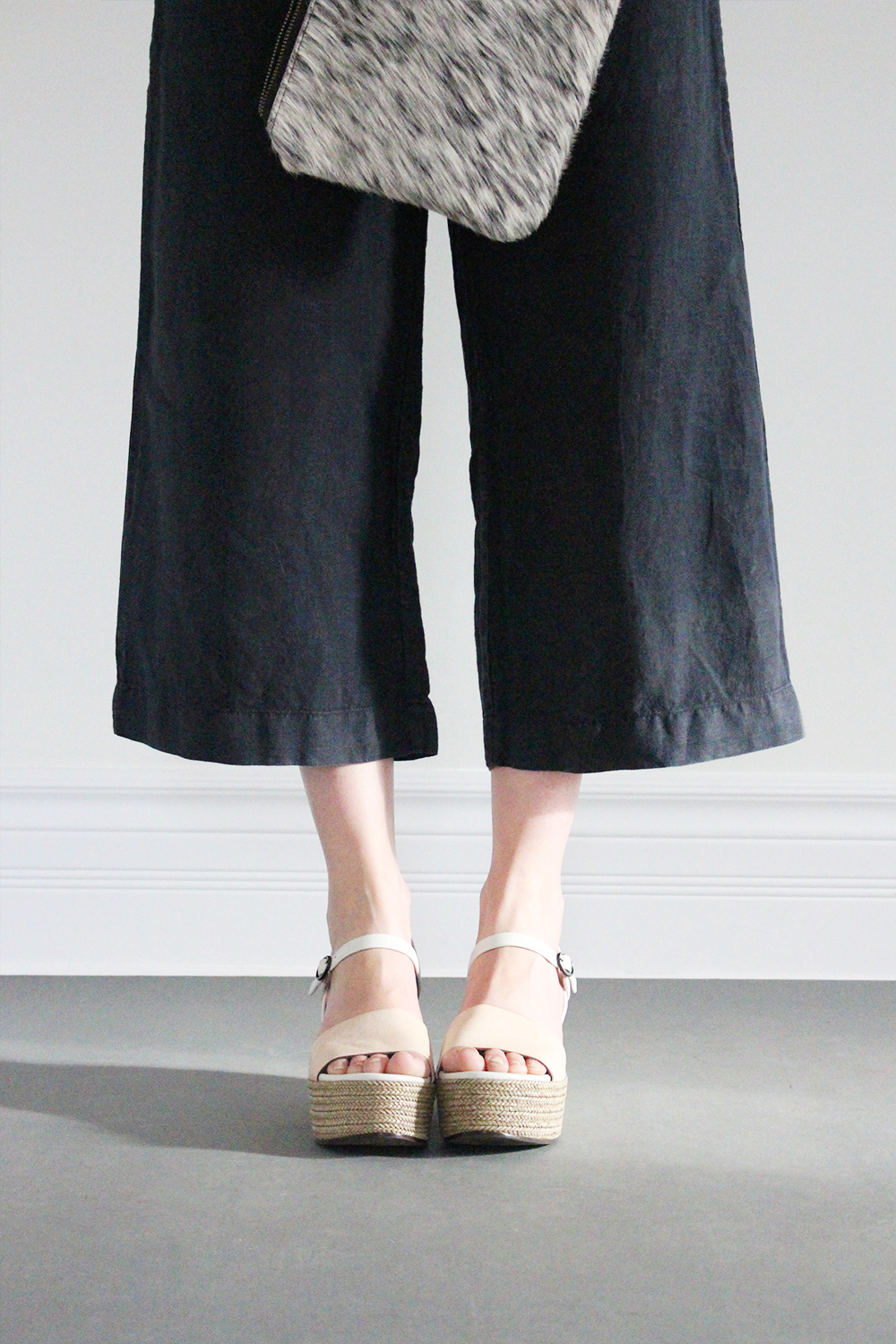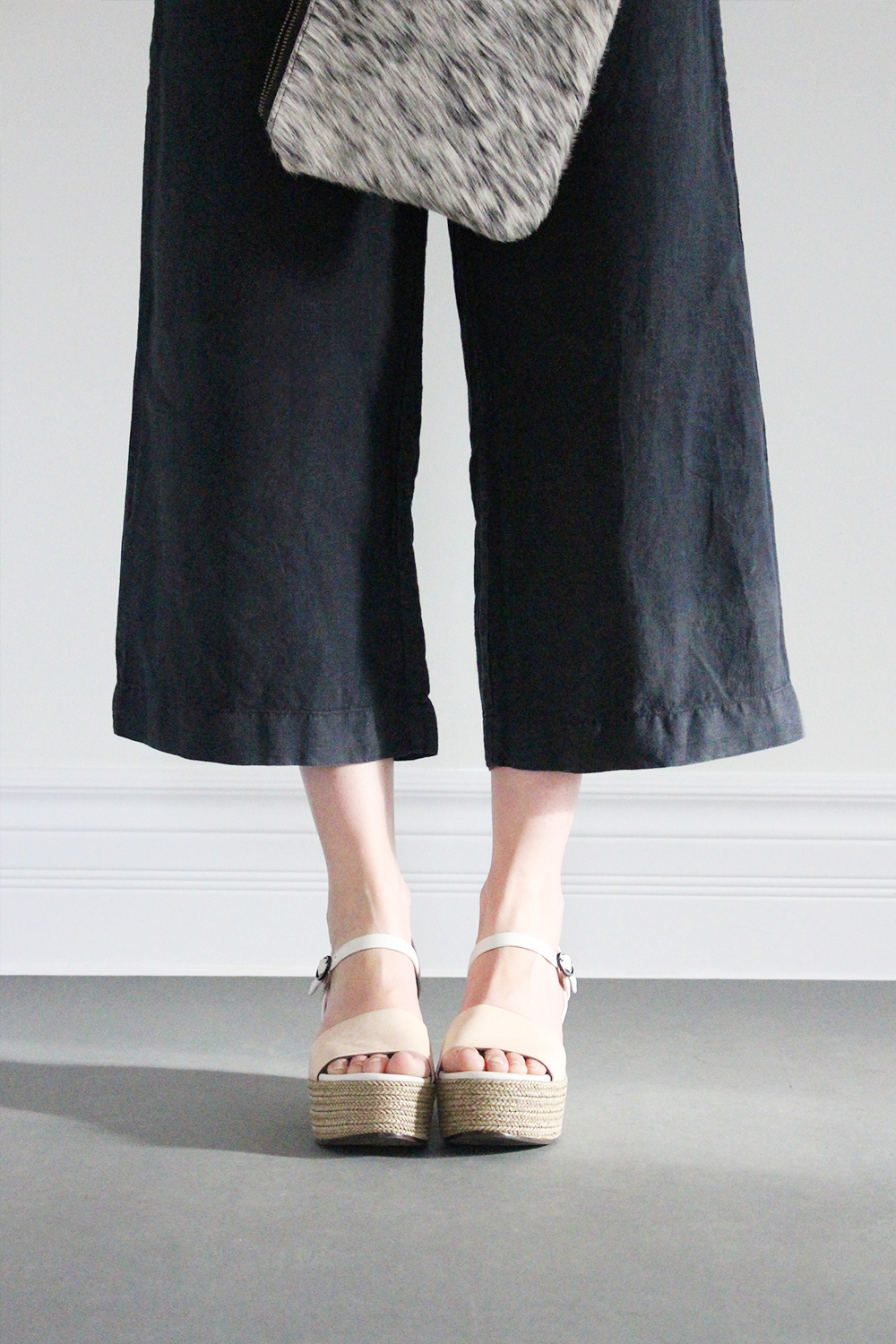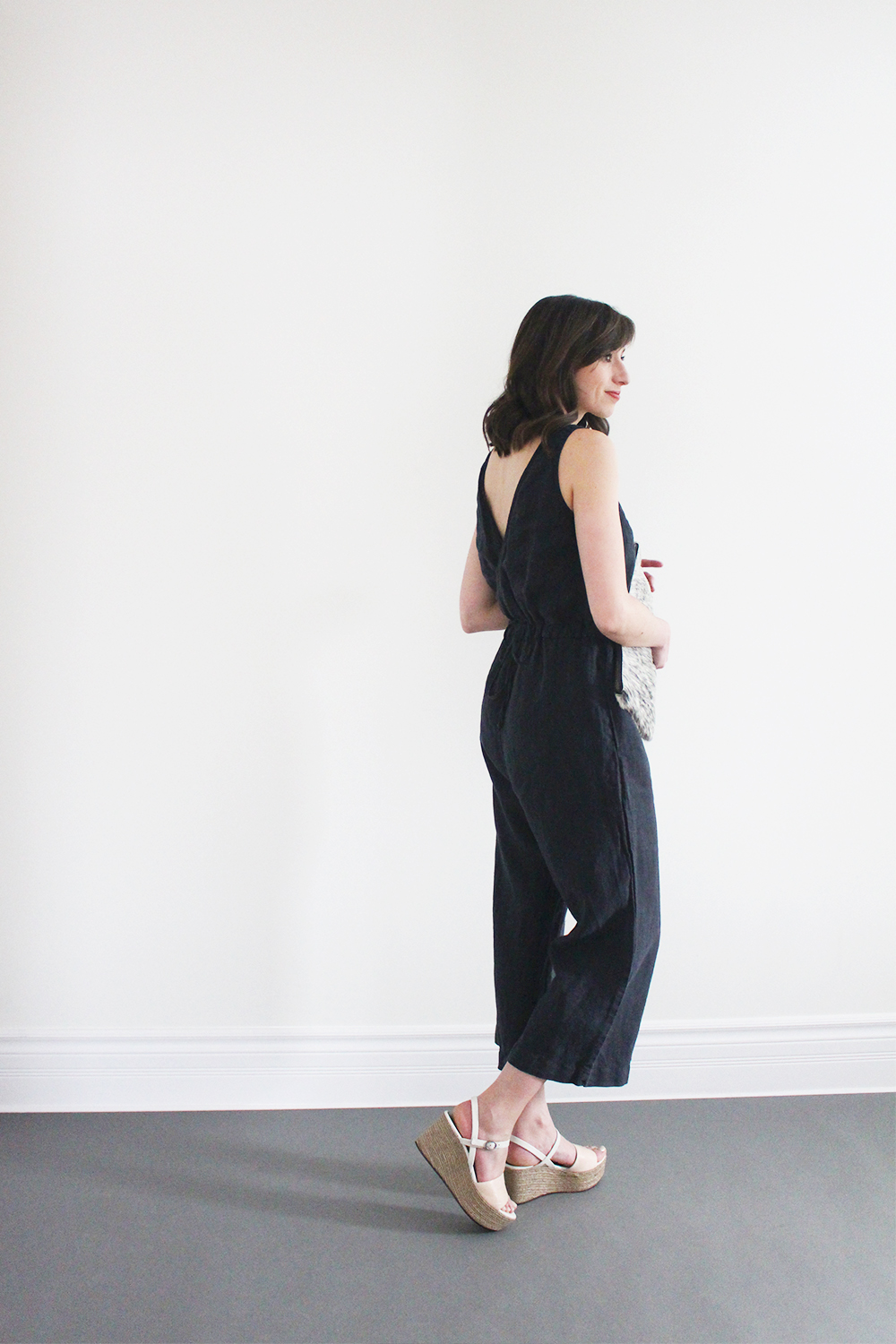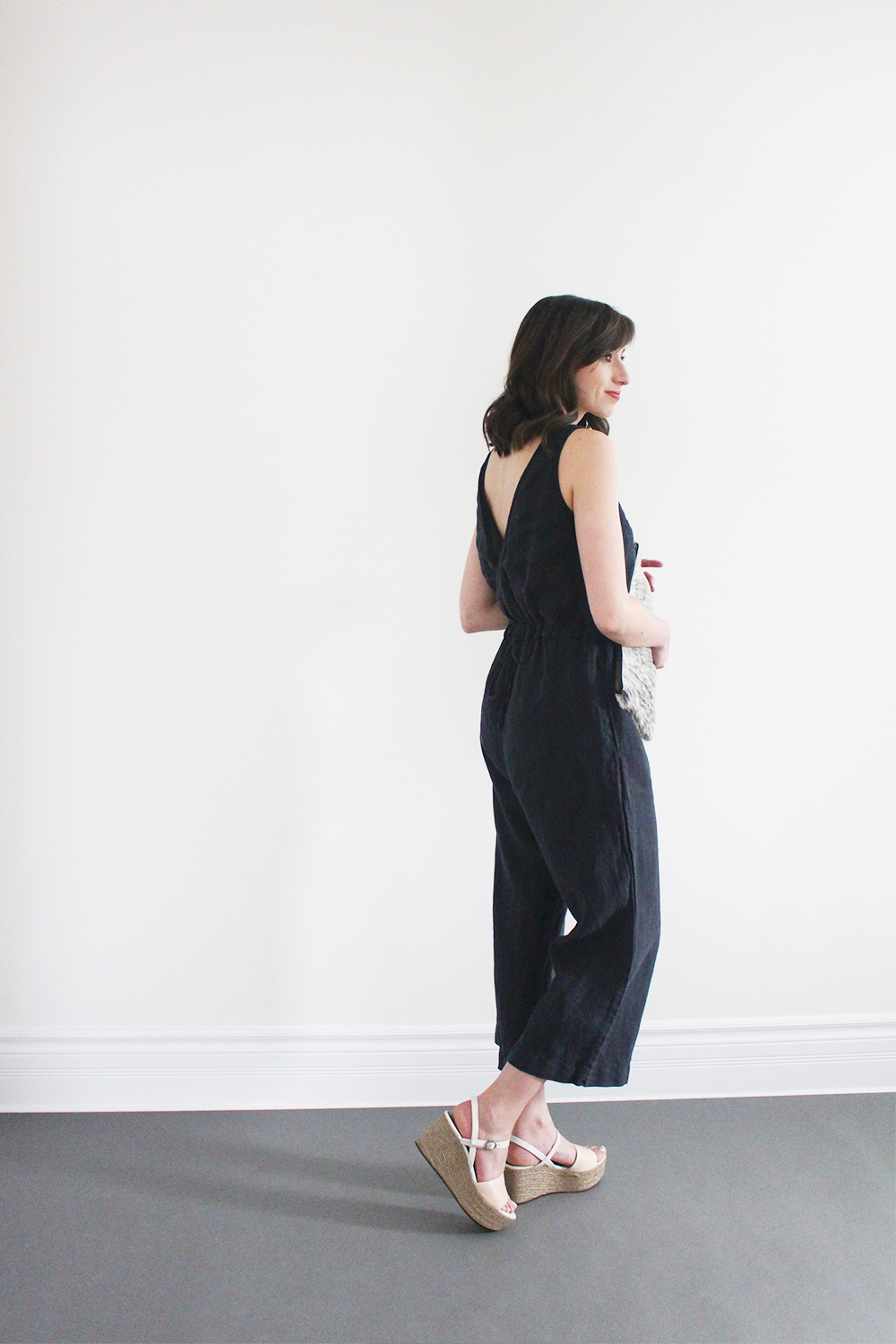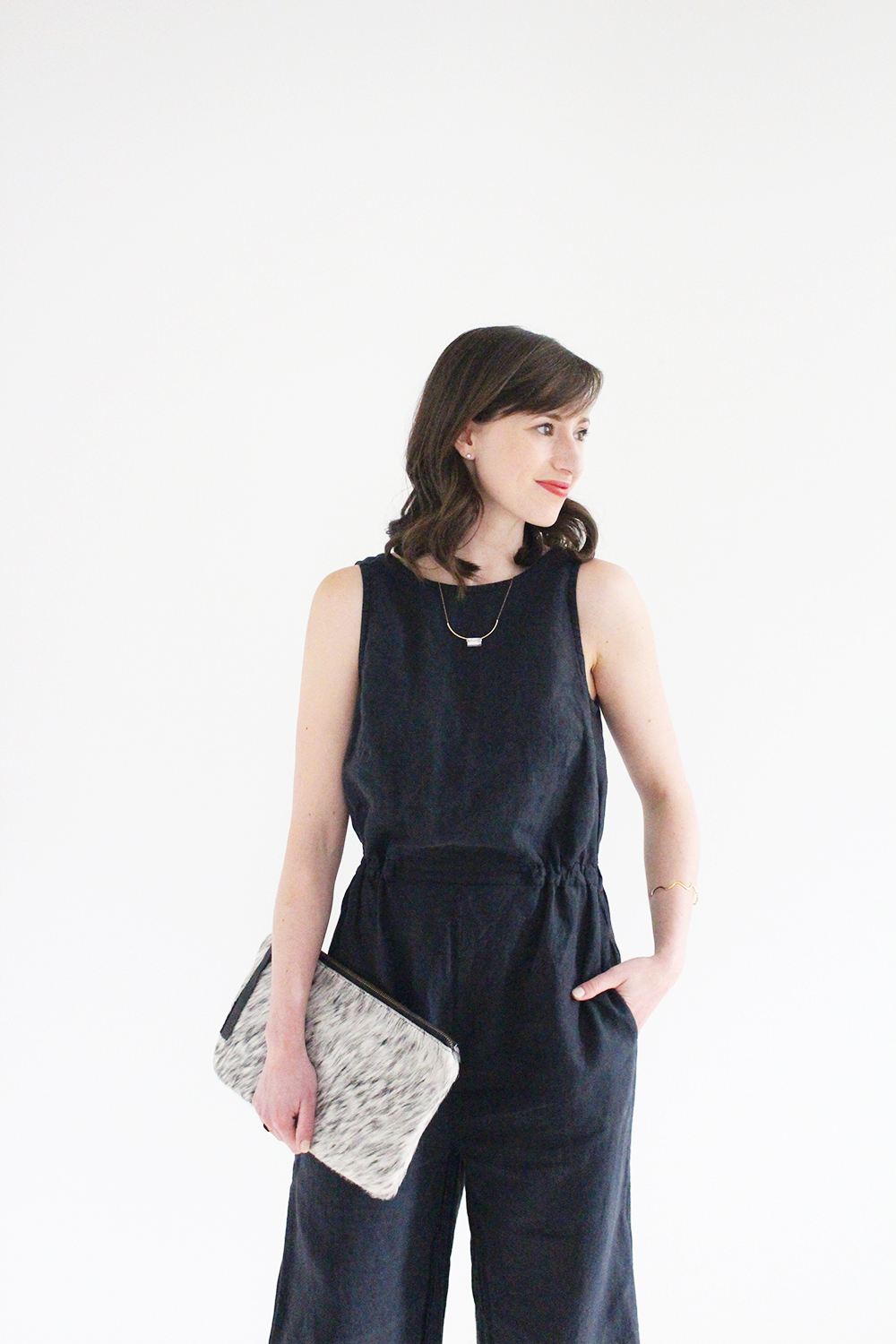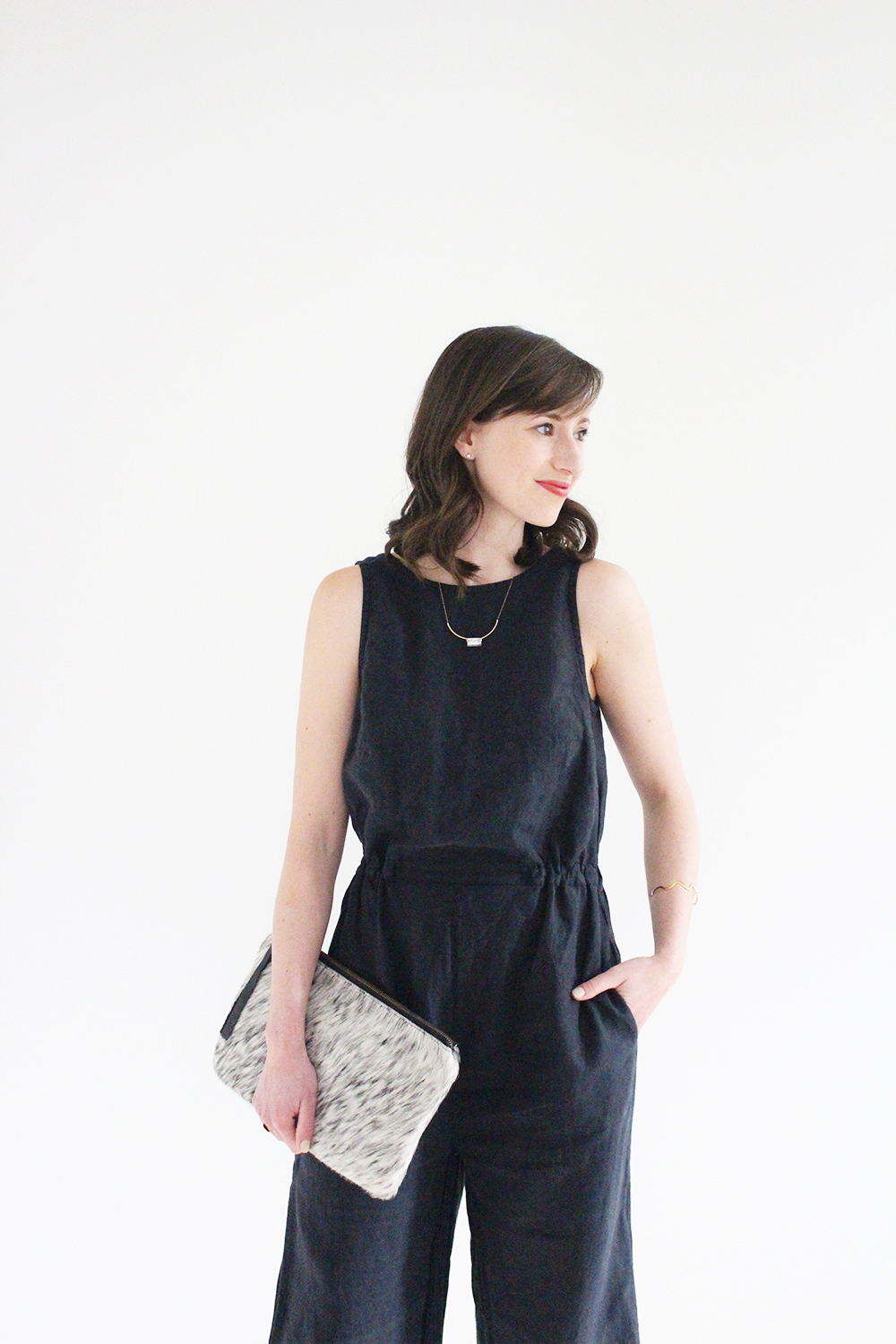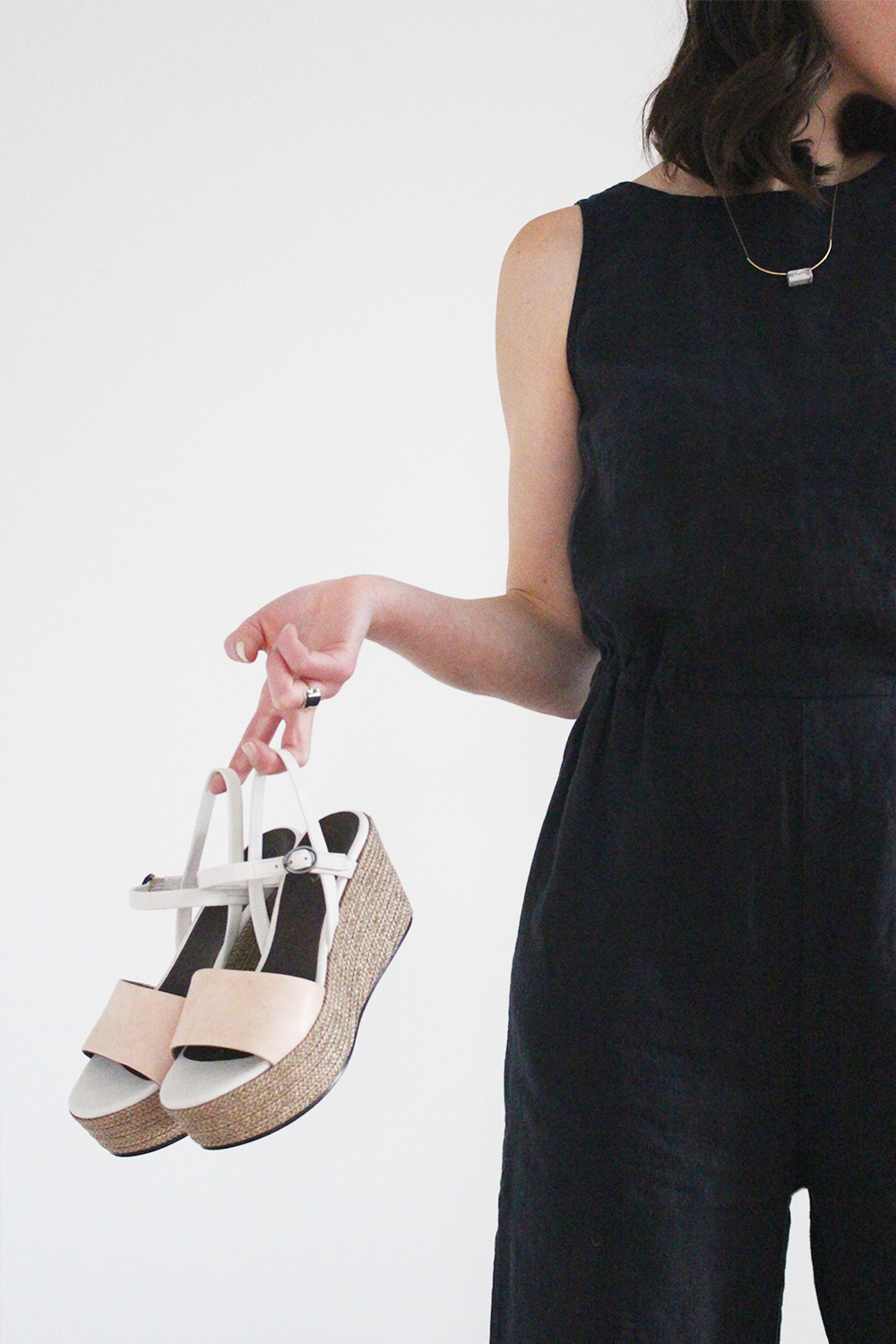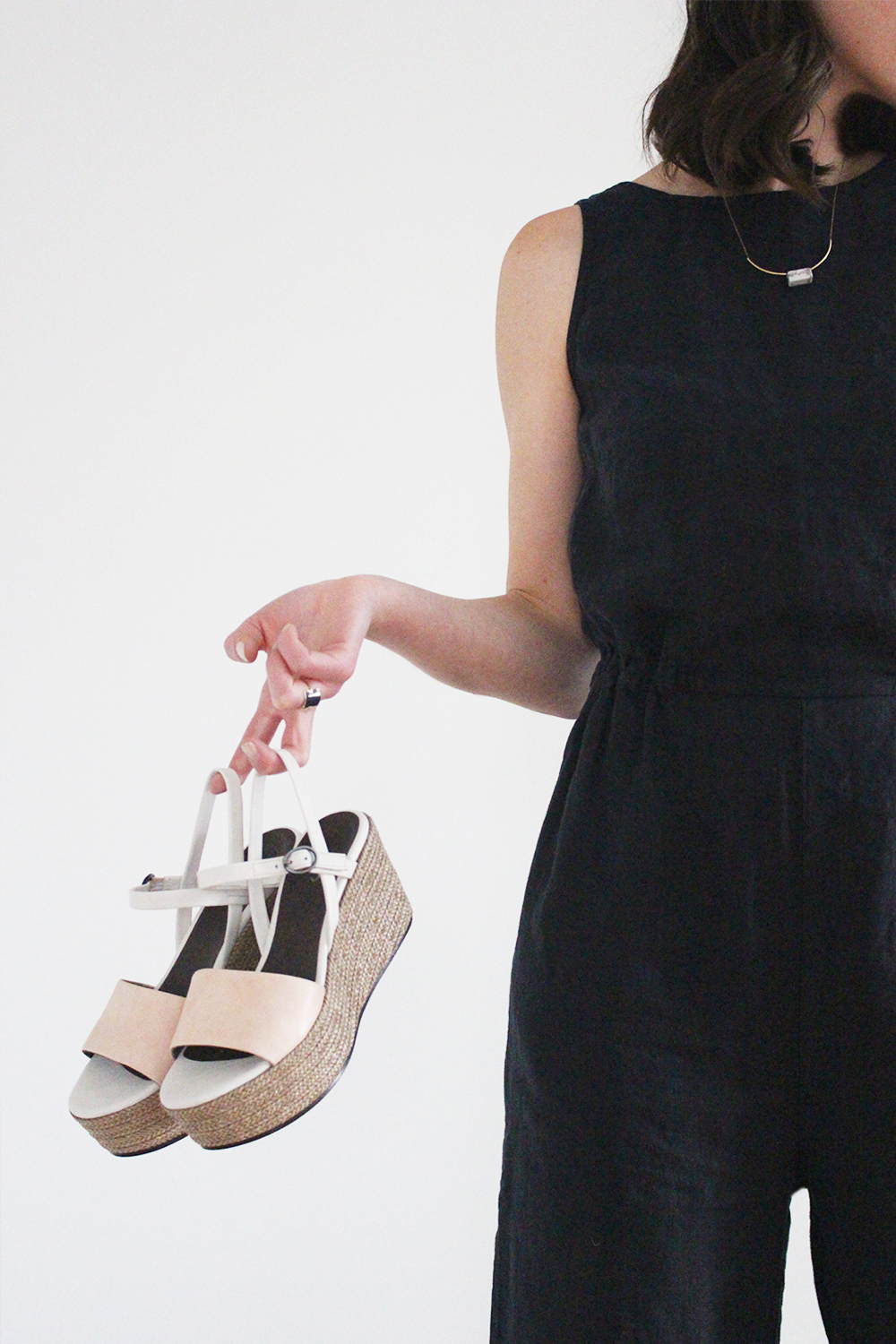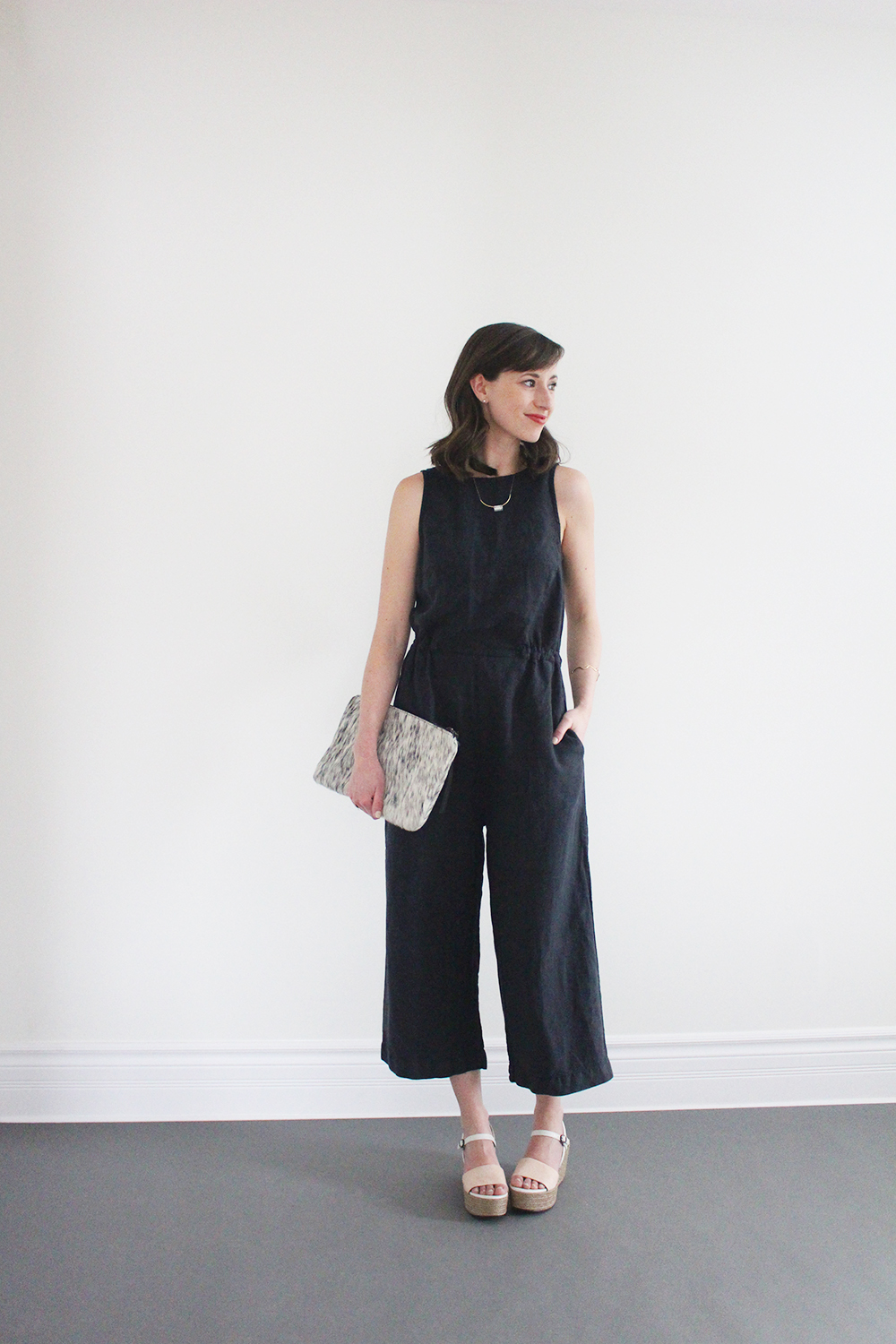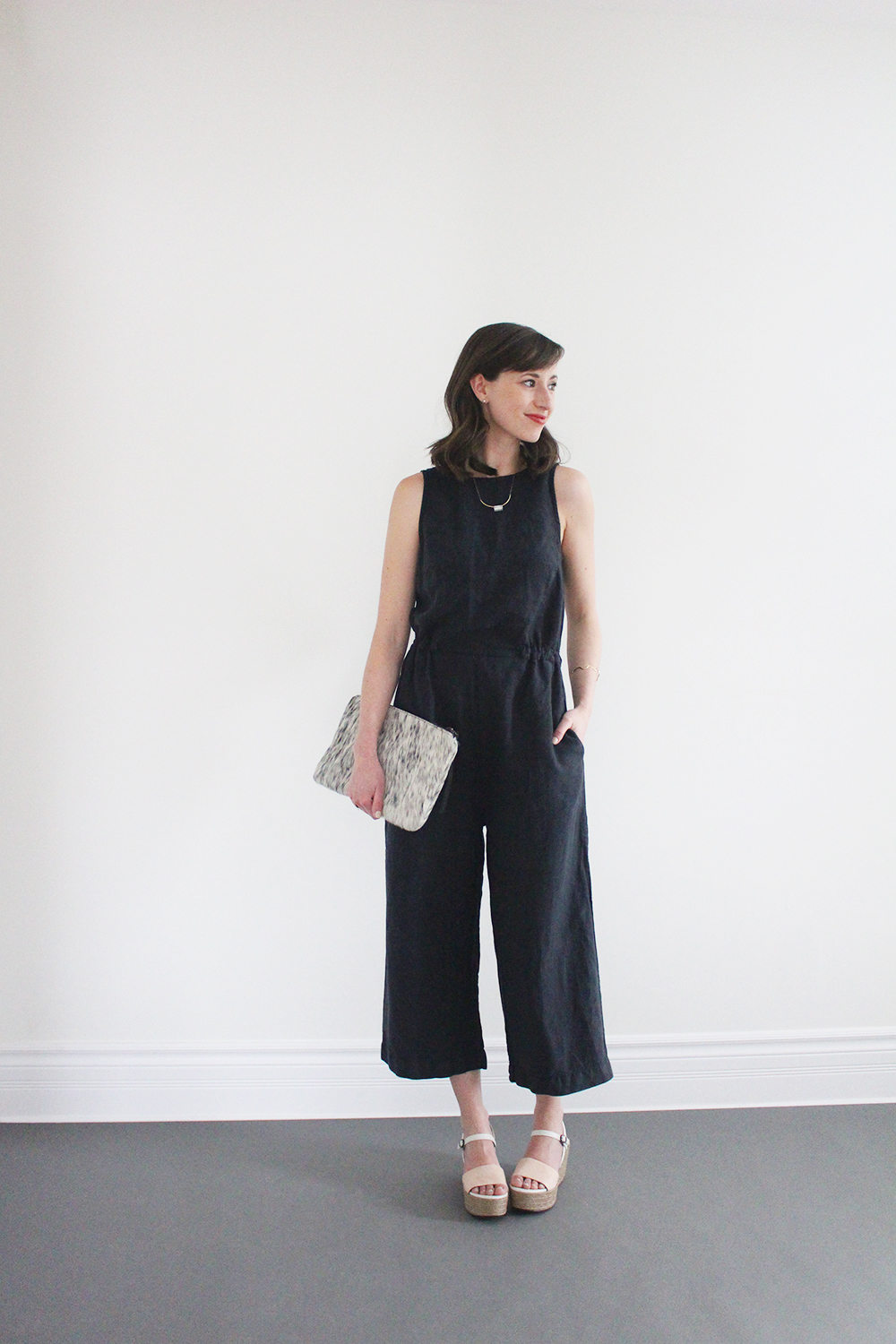 $150 GARMENTORY GIFT CERTIFICATE
HOW TO ENTER:
Check out Garmentory's Spring selection and leave a comment below with your favourite item and how you'd style it!
Visit my Instagram and follow the simple steps for an extra entry. Live at 12 pm EST.
Open to everyone!
Winner will be randomly selected and announced on Friday March 11th.
GOOD LUCK!
If you can't wait to win, be sure to sign-up for $20 off your first order.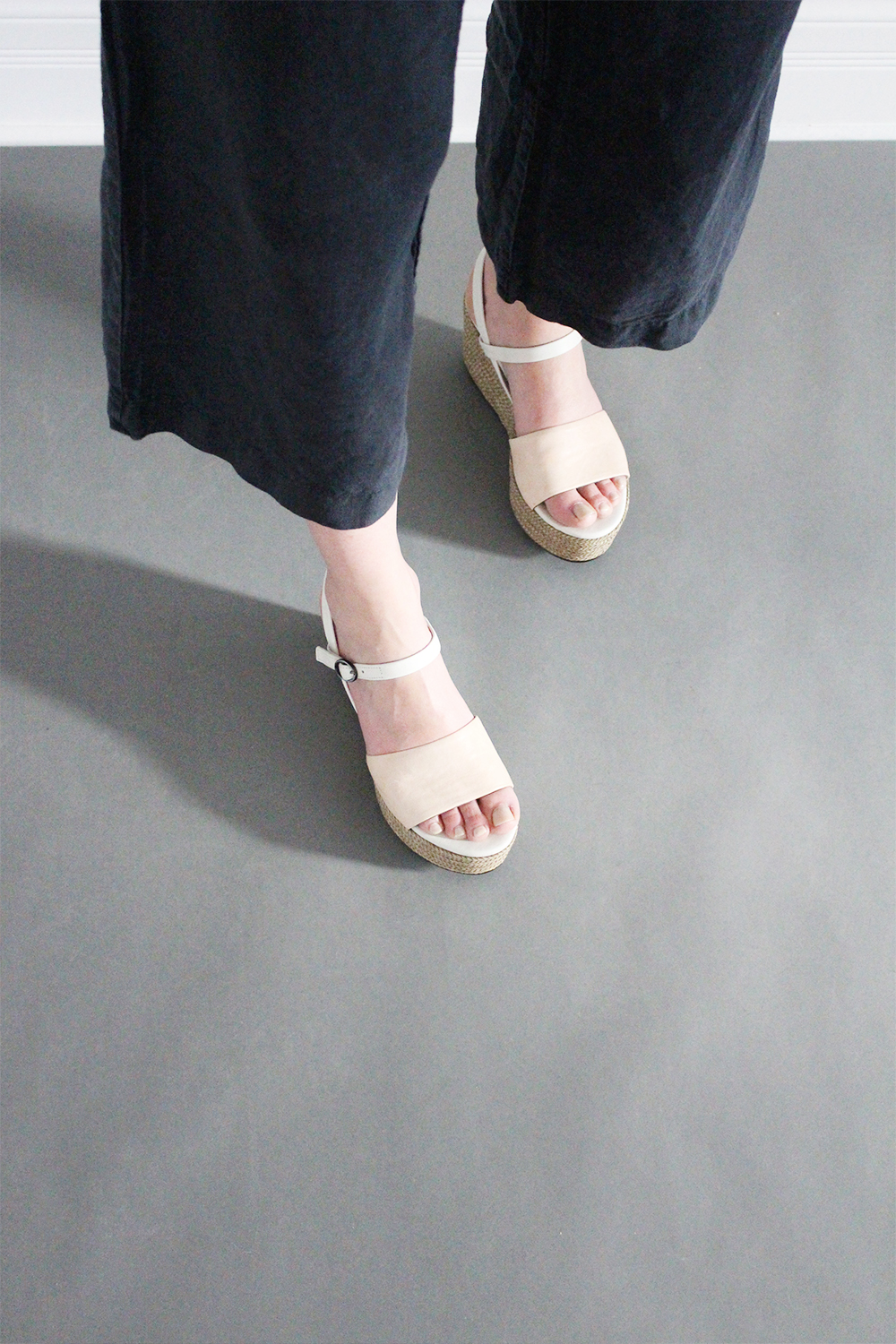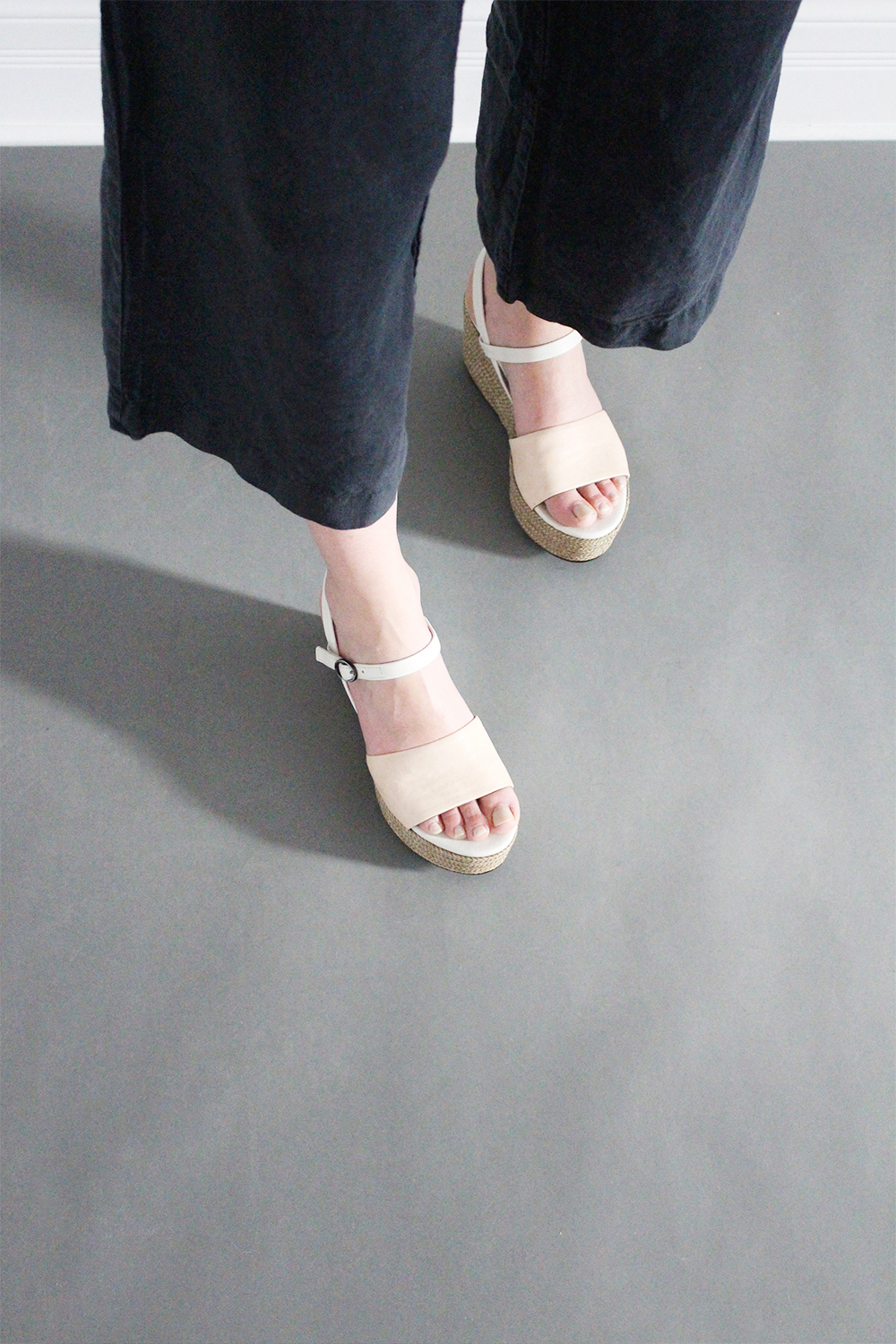 ---
Jumpsuit Esby Apparel via Garmentory | Shoes Coclico available soon via Garmentory (LOVE these mules) | Bag Primecut (Free Shipping with FREE100)| Cuff s/o Young Frankk (love this one) | Necklace Morning Ritual via Etsy
---
Thanks so much to Garmentory for partnering on this post! As always, all opinions are my own. Thanks for supporting the brands that support Style Bee.