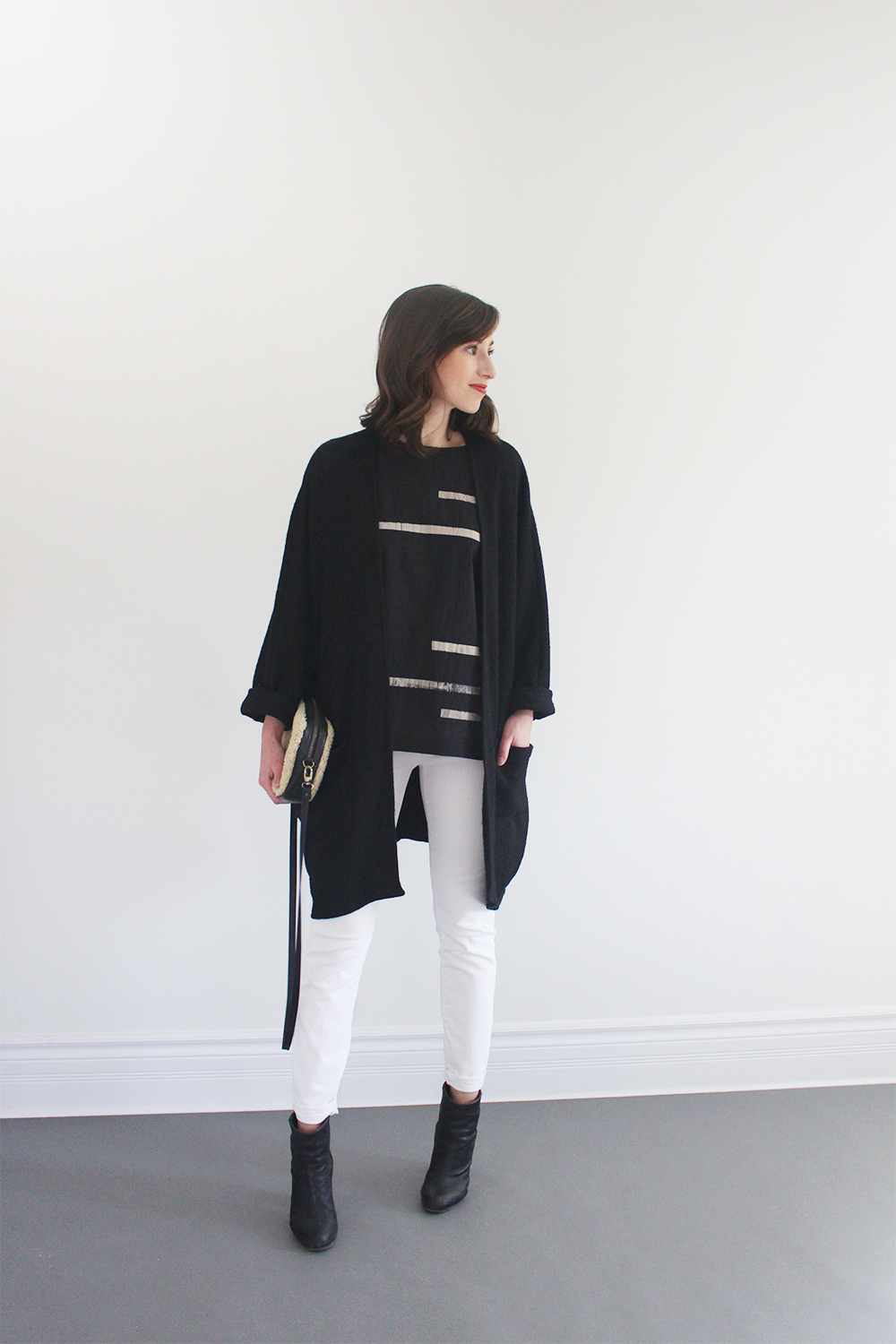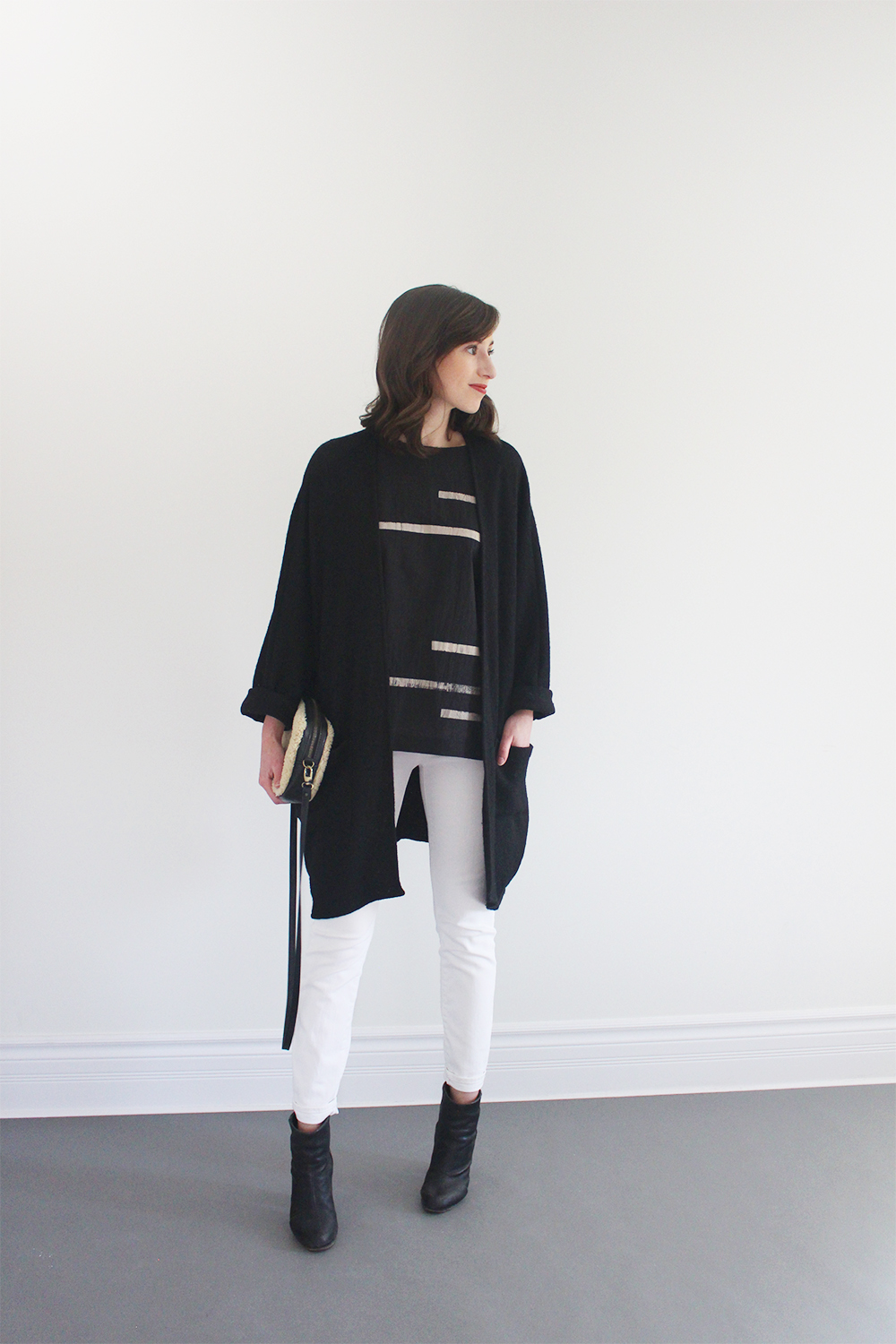 Sometimes I'll try on an item for the first time and think, 'Yeah, that's pretty nice, I think I'll keep it.' but sometimes, much less often albeit, I put on an item for the first time and think, 'Oh HELL YES, that's amazing and it's never coming off!!' So, guess which reaction I had to trying this Uzi Tunic on? Yep, it was indeed the latter.
I've been learning that it's this initial reaction that makes the real difference between a closet staple and a closet hero. The difference between a piece that gets worn twice a month and one that I reach for twice a week. For me, a closet hero is something that makes you feel good because it, well, feels good but also because it makes you feel good on other levels too. Those other levels come from shopping small for me. Knowing that something I've bought has been created by someone who actually cares who it ends up on, has a much more profound impact on me than I ever gave it credit for before. I also love that when I shop through small boutiques I'm connected to even more links in the creative chain because I'm supporting both the shop and the maker. I dare say, that's a win, win, win!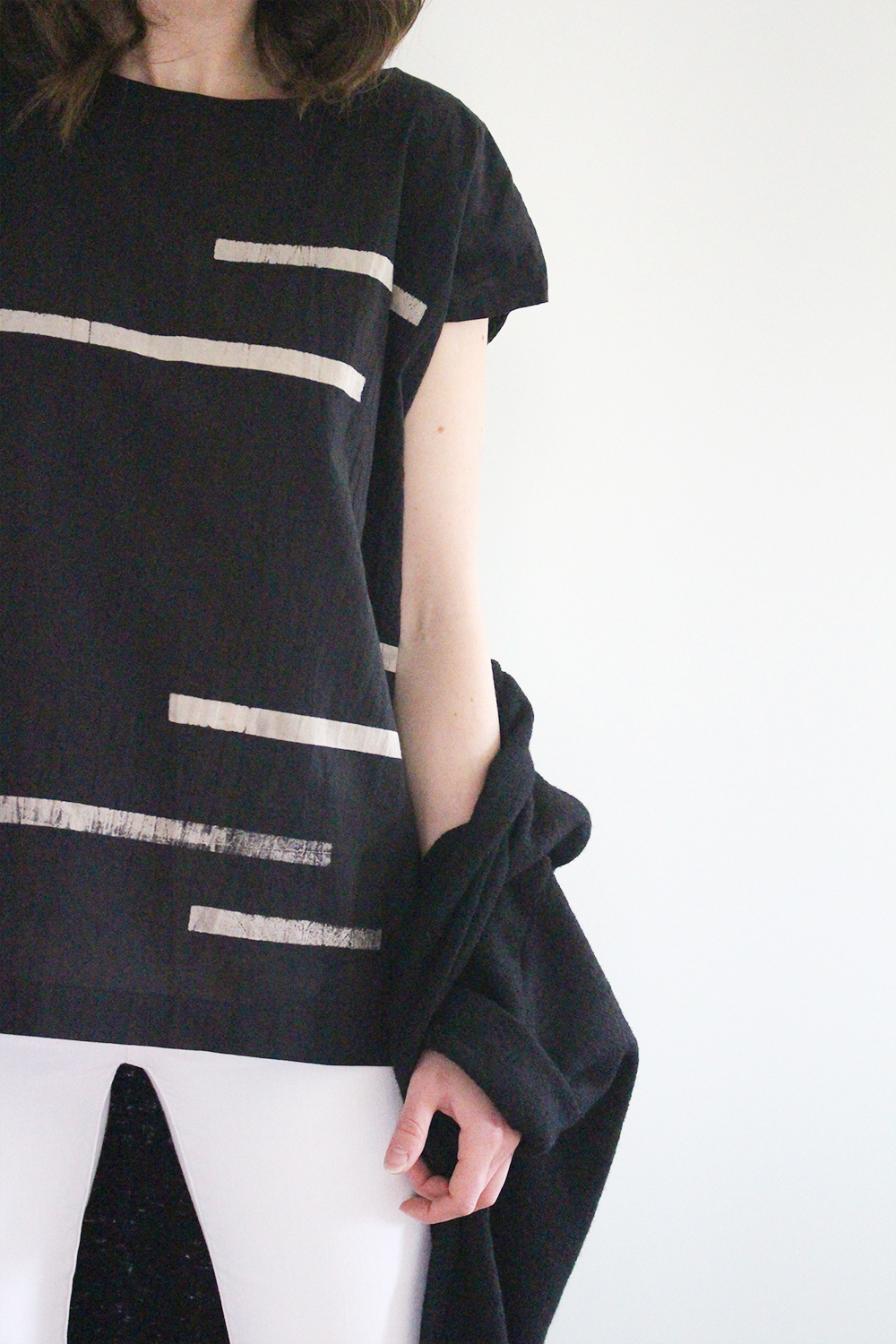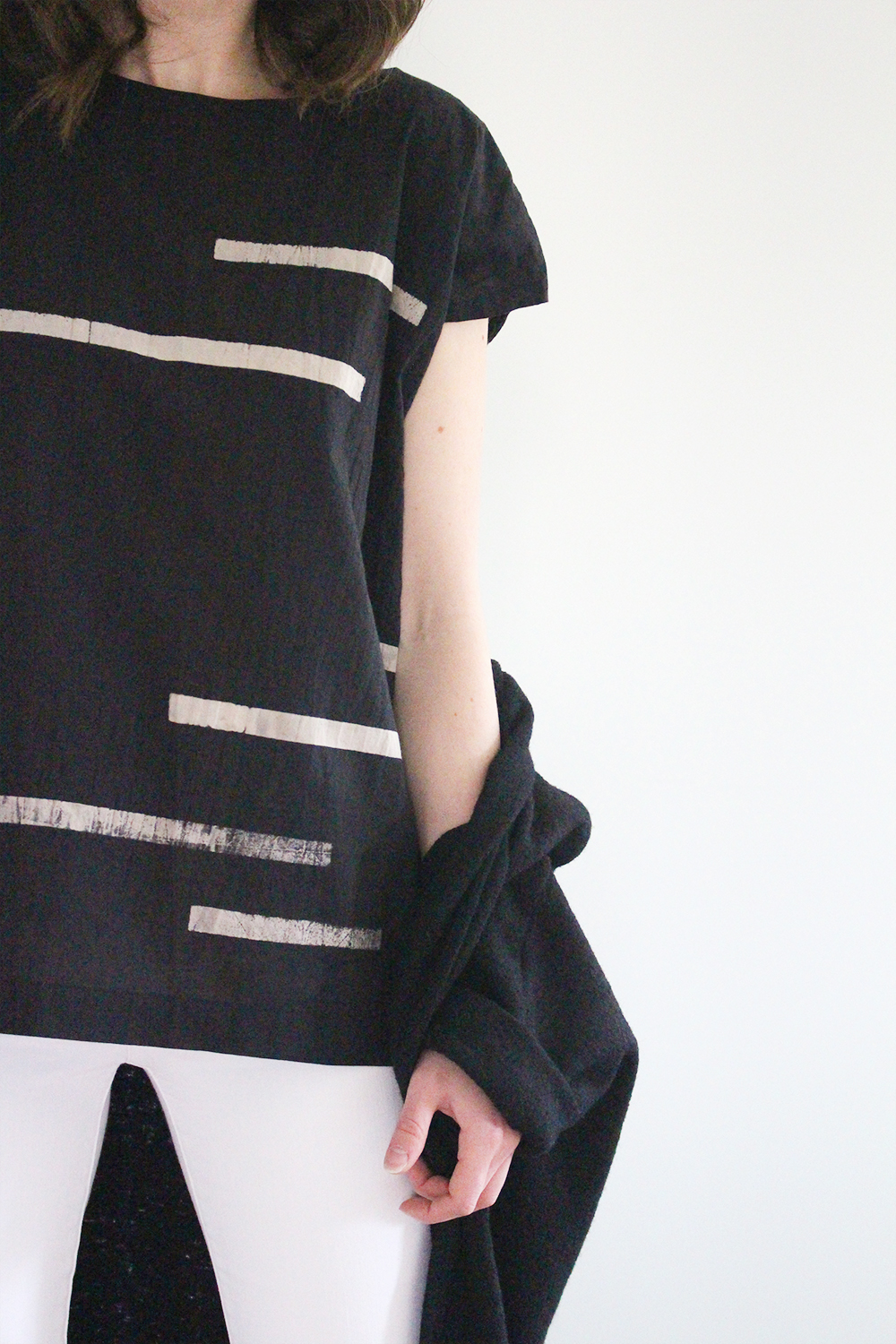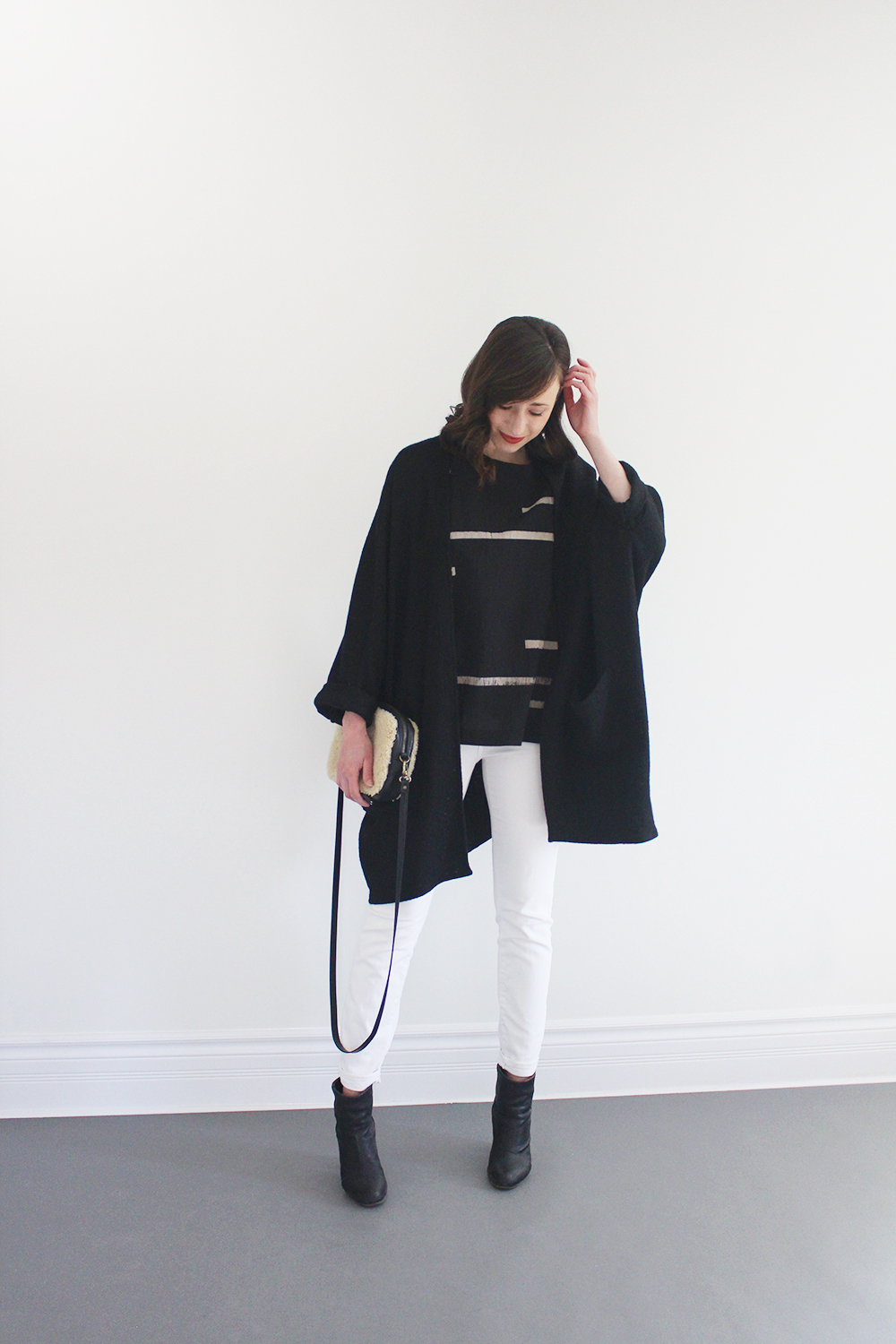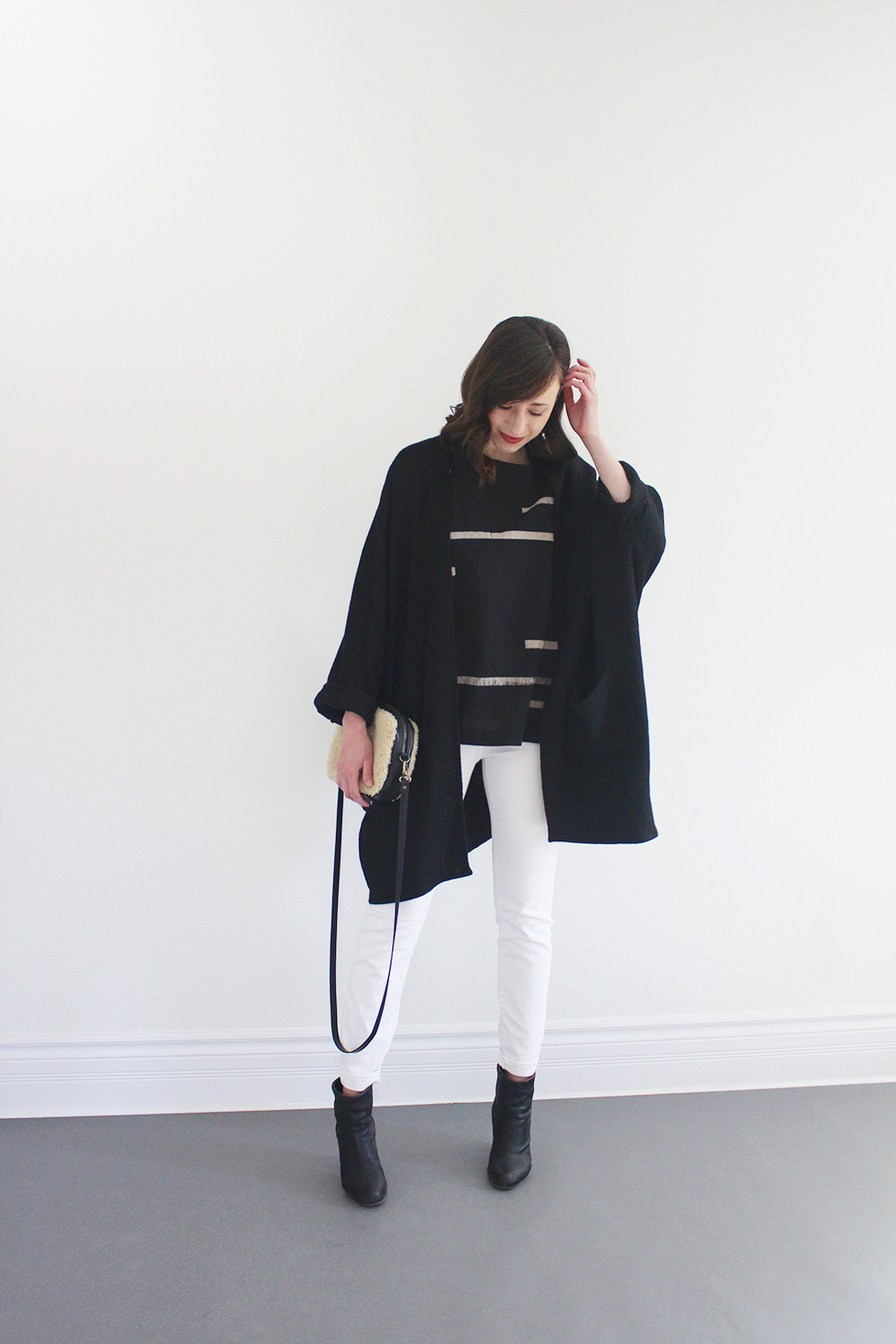 AKIN & CO
I was very pleased to connect with Reba Saxon, owner of the highly and expertly curated online shop, Akin & Co. The boutique features independently owned designers from Los Angeles, New York and San Francisco who pride themselves on ethical production. Reba describes the store's aesthetic as "east coast luxury meets west coast ease". From soft linens to beautiful printed silks, Akin & Co customers can find unique statement pieces alongside effortless essentials. I was thrilled to find a few of my favourite designers like First Rite and Uzi in her shop and just discovered my newest crush, Osei Duro. When I asked Reba about how she got started and what her main motivation was for establishing her store, here's what she told me:
About a year ago, after working as a photo producer in the fashion world for many years, I decided to take a leap of faith and develop my online store. I adore everything about the process – the clothes, the shoots, and agonizing over look books & social media. Sure, sometimes it's a labor of love but I'm so happy to find pieces for my customers that I'm obsessed with!

All the pieces I carry have that understated, quiet luxury that can be dressed up or down because of their unique textures and silhouettes. I want my customers to feel good in their clothes and good about how their clothes were made.
Can you tell we're on the same page? I so admire the amount of work and dedication it requires to take on a task like opening an independent shop and small business. It's definitely not for the faint of heart! But it's clear that Reba's passion for beautiful, well-made goods comes to life through Akin & Co. So if you're looking to add something special to your wardrobe this Spring be sure to check it out!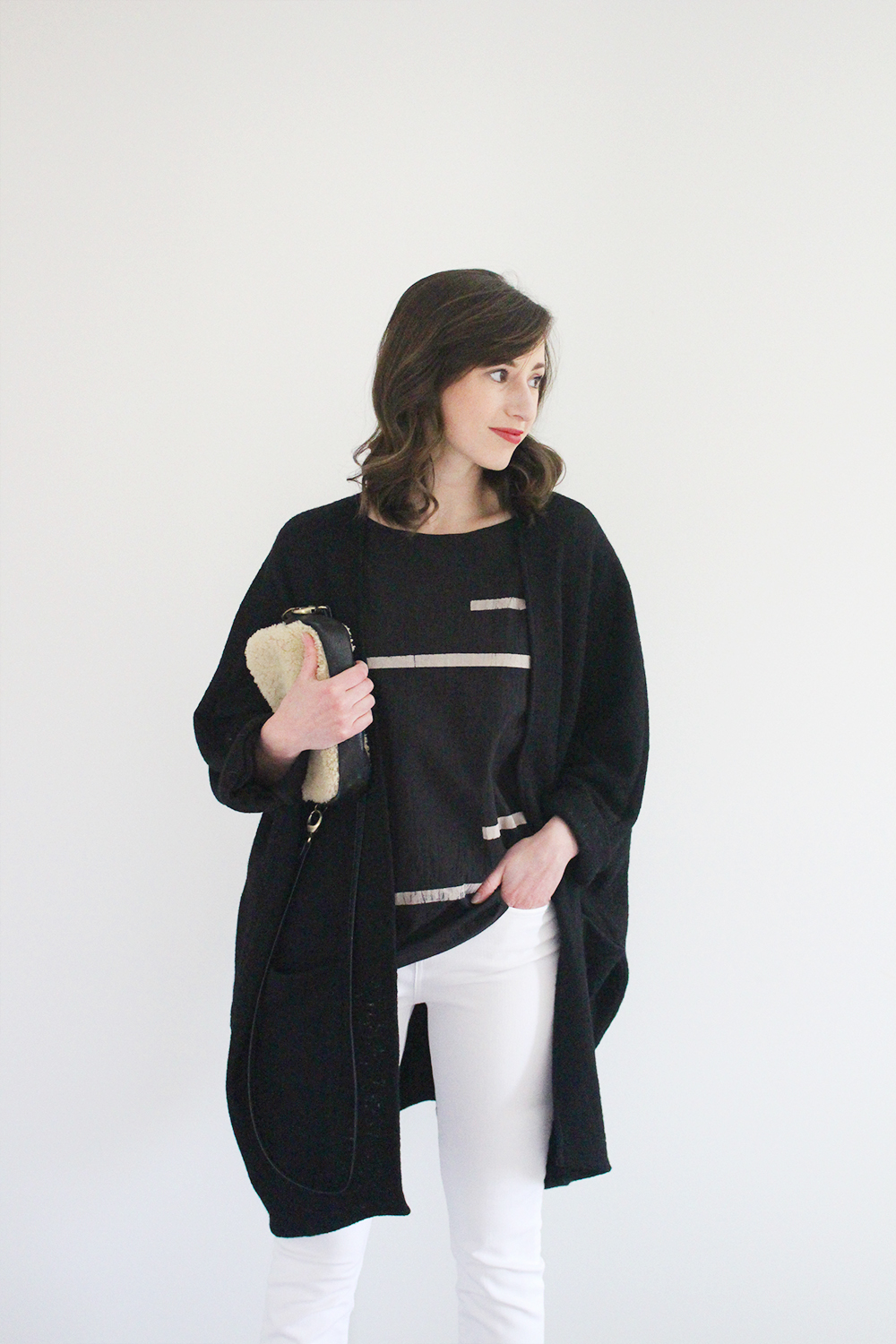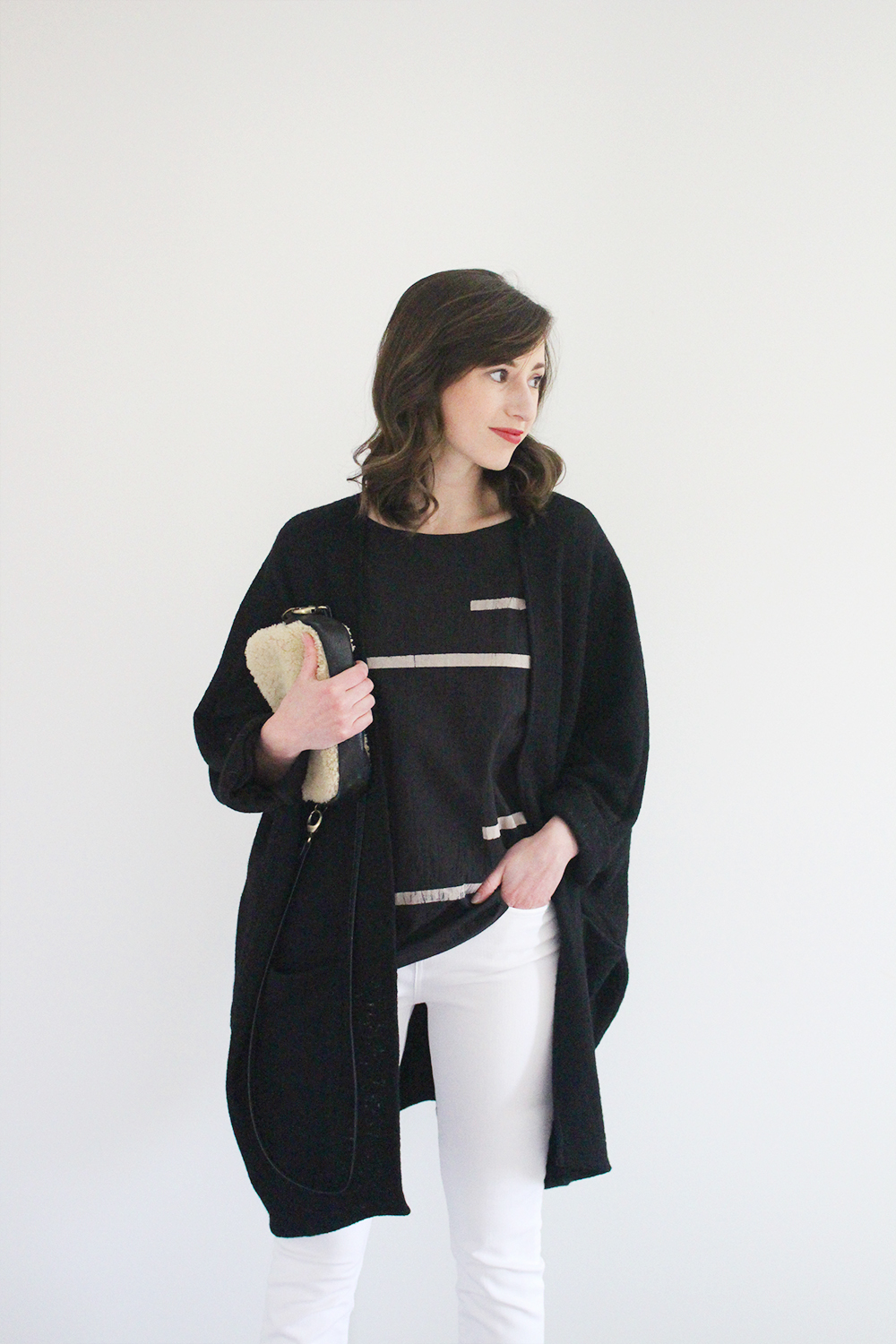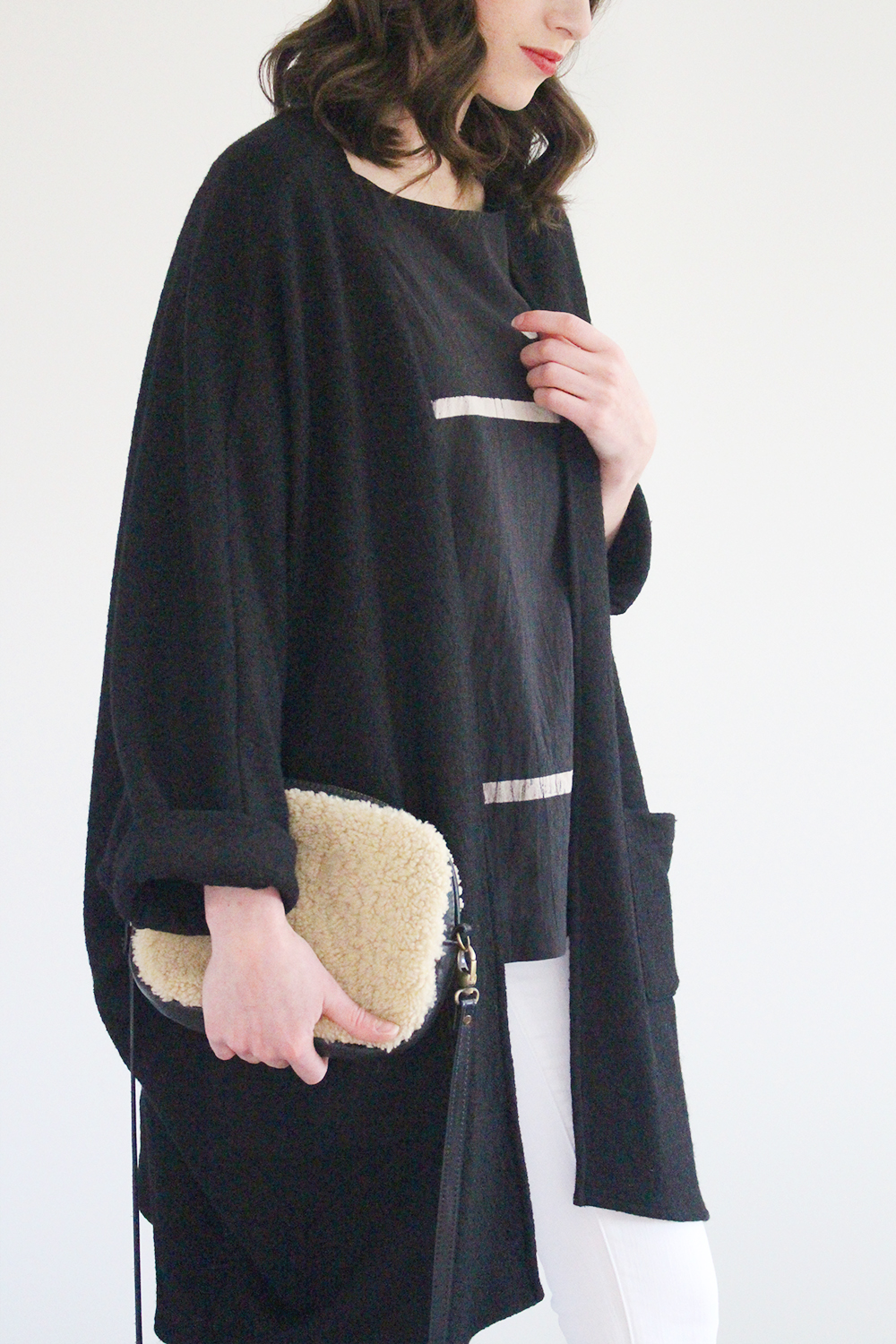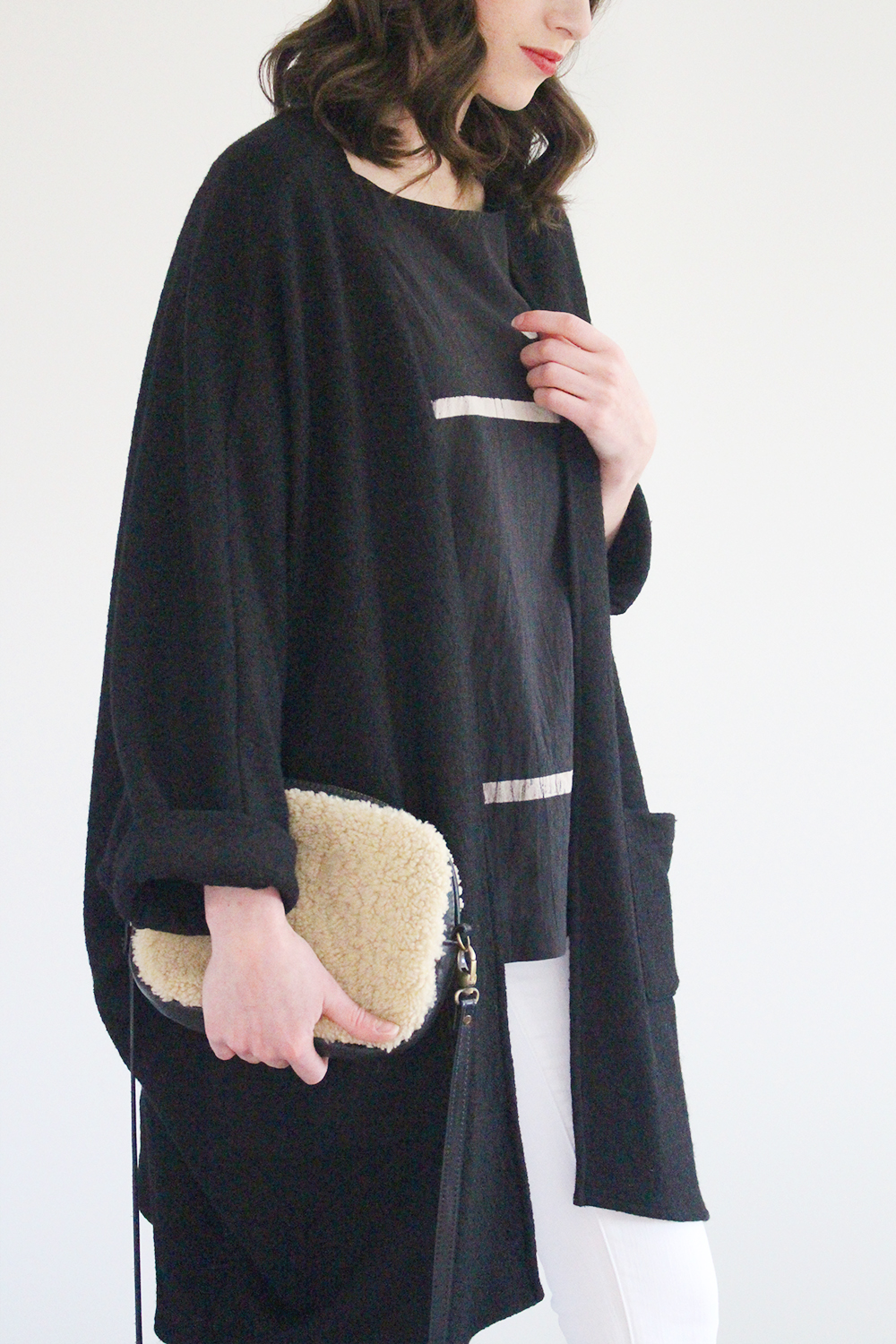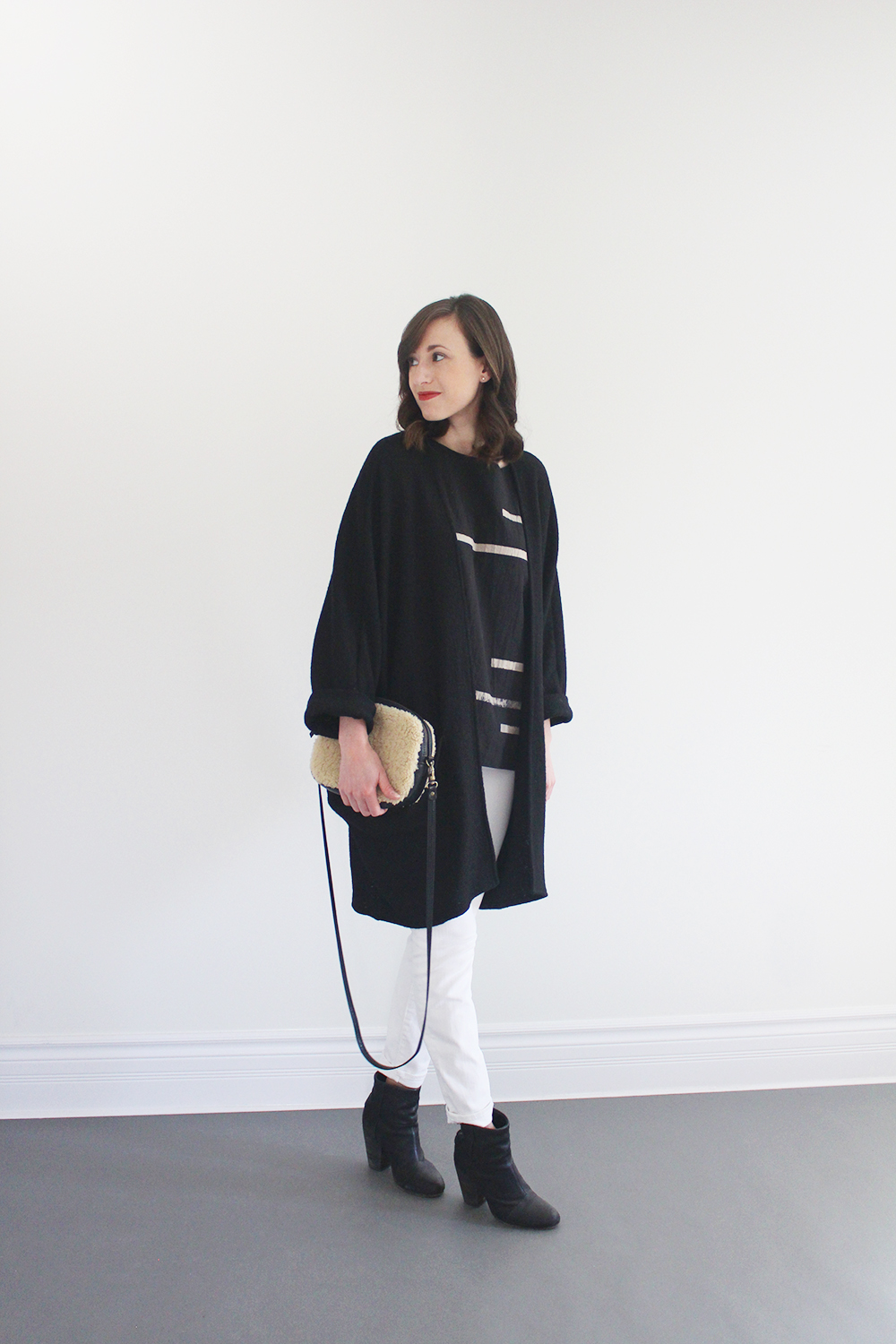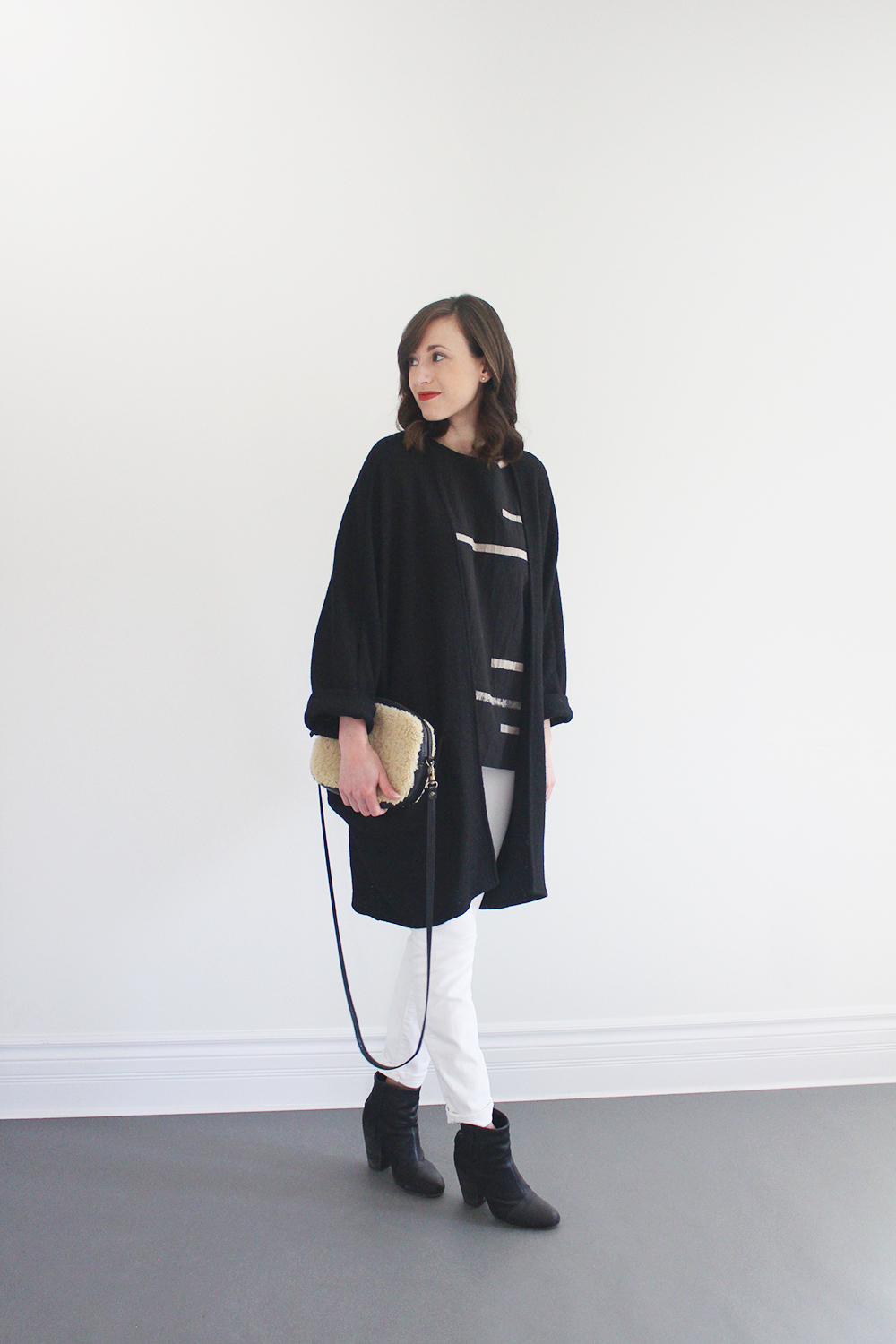 Wishing everyone a wonderful Easter Weekend!
---
1 | Oversize Black Sweater n/a First Rite | Love this option (currently on mega sale) and this one is definitely on my short list for next winter.
2 | Top n/a Akin & Co. (similar option) | Love this reverse option in a summery tank style too!
3 | White Skinnies from Madewell | If I had to replace them I'd be going for these and these look like a dream!
4 | Shearling Cross-body Bag n/a Primecut | I've got my eye on this option and love the sleek look of this one.
5 | Black Ankle Boot from Rag & Bone | I've had my Newbury boots for over three years and have worn them through every type of weather but, somehow, they look and feel better than ever. I guess they're a classic for a reason! Unfortunately they're not made in the USA anymore but this pair is made responsibly in Peru and this pair by Loeffler Randall is absolutely amazing and made in Brazil.
---

---
Thanks to Akin & Co for partnering on today's post. As always all opinions are my own. Thank you for supporting the brands that support Style Bee.