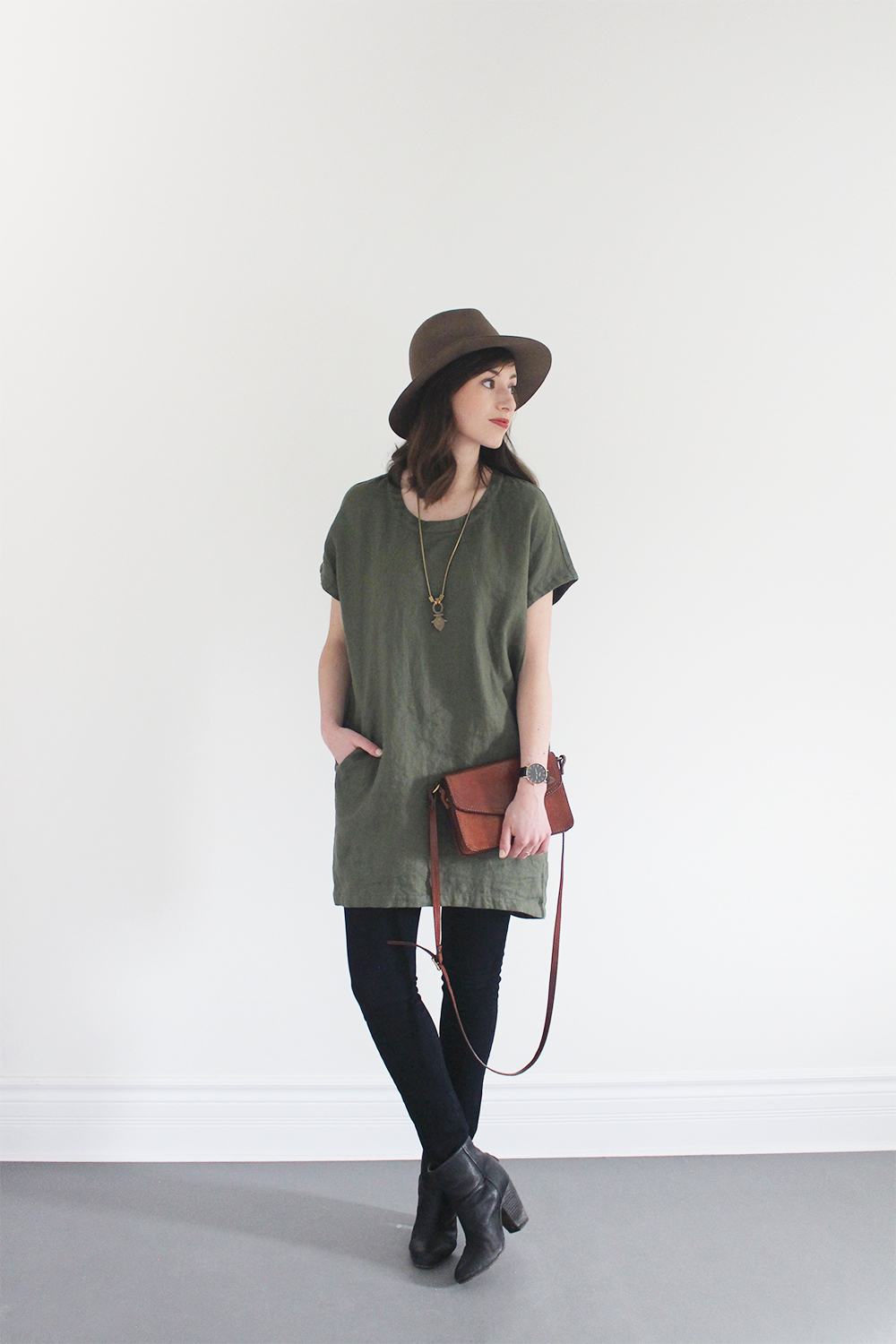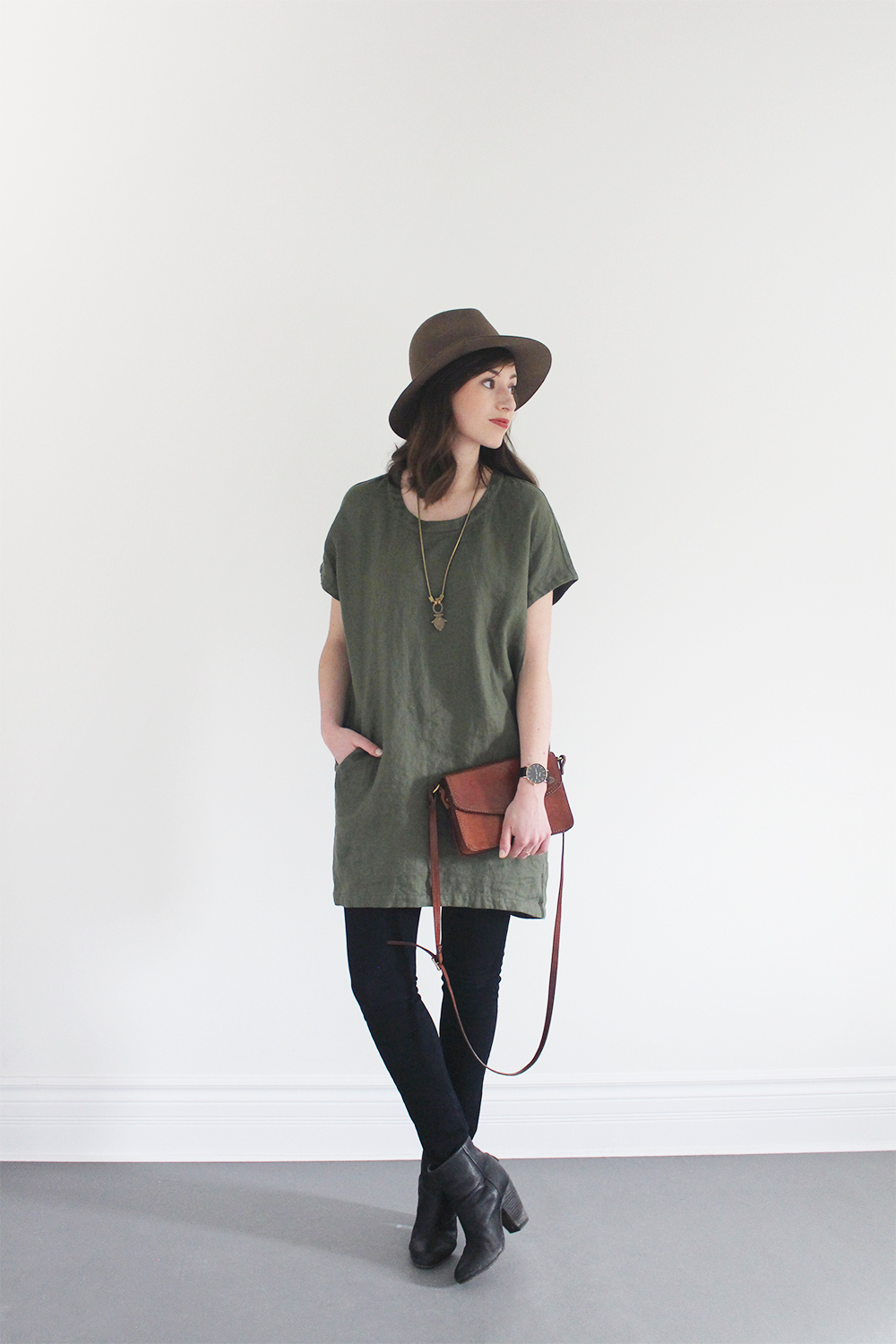 I hope everyone had a great long weekend! Whether you celebrate Easter or not it's so nice to have a little extra time to welcome Spring with a day off and some time with family. I spent my Good Friday at the One Of A Kind Show with my sister in law and it was a blast! We got there as the doors were opening and there were already huge line-ups to get in. I was so thrilled to see such an overwhelming amount of support for Canadian designers and Canadian-made goods! We started by making our way around the show and visiting every booth. Then we circled back to our faves and picked up a few gems to bring home. This glorious, mossy green, linen tunic from Hoi Bo is indeed one of those gems.
You know the saying, 'If it ain't broke, don't fix it.'? Well, I'm a big advocate for that mindset when it comes to style. Once I've found a silhouette or a fabric or a colour palette etc. that's working for me, I like to stick to it, until I've completely exhausted my enthusiasm for it. Right now I am loving tunics and loose fitting dresses over skinny jeans with a pair of boots and some simple accessories. Somehow the combo always feels put together, comfortable and a little bit unexpected, which I love. It feels elegant but unfussy and ladylike without being overtly feminine. It also means I get to sport my favourite Spring dresses, even though the weather would advise against it.
I'm also really into mossy green and earthy tones lately. I'm a neutrals girl at heart but once I get a hankering for a certain colour I can't seem to help myself. I became hooked on moss green when I first added this sweater to my collection last fall, then I got another taste for it with this raw silk tee and now I've fully committed to this mini dress for the upcoming season. Must have something to do with being a Spring baby and the fact that my birthstone is Emerald. But basically, I'm trying not to overthink my style instincts and to just roll with what feels right and looks good to me right now.
With that in mind, I'll wish you a wonderful week! Lots of fun posts (incl. a great give away) are coming down the pipeline, so stay tuned!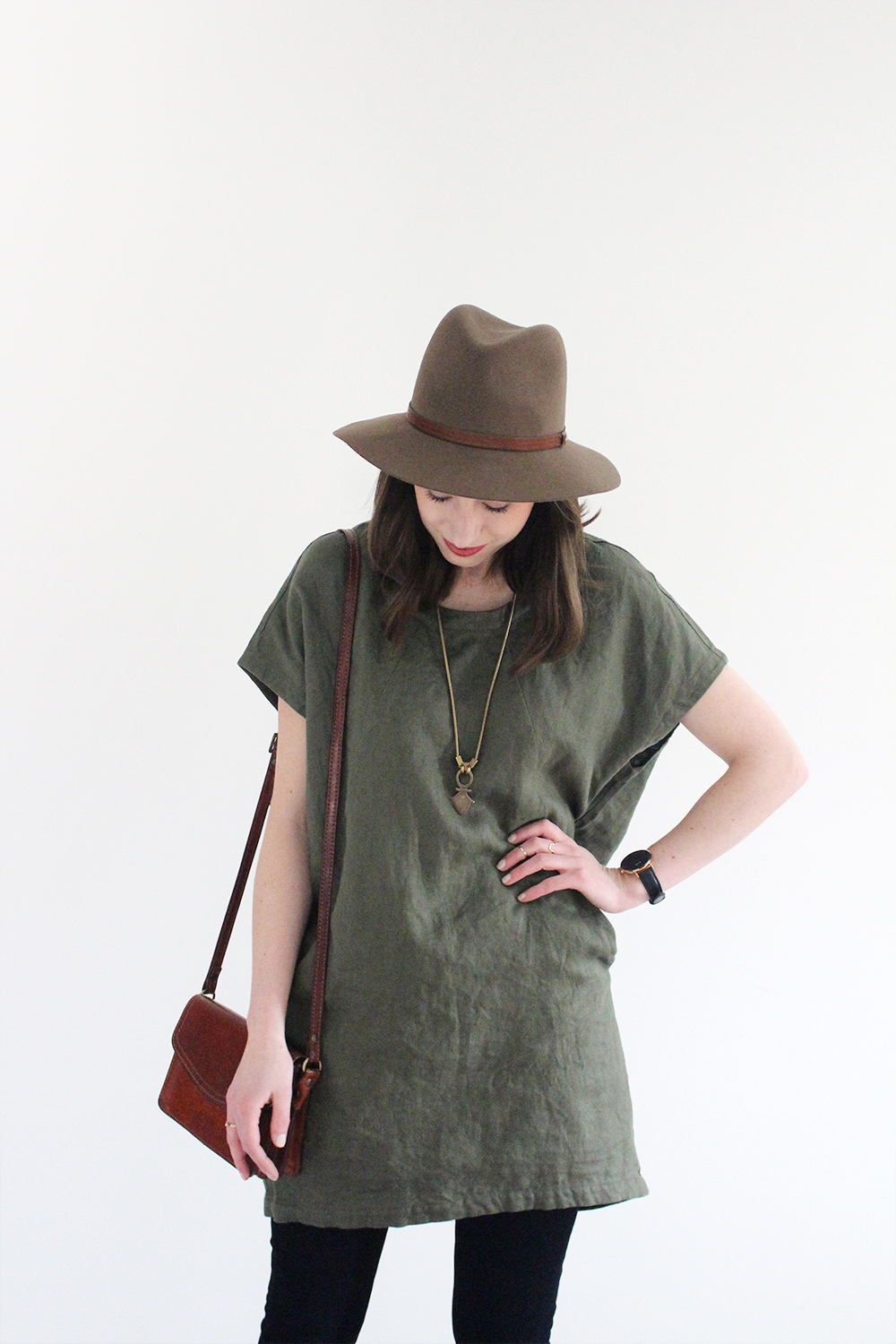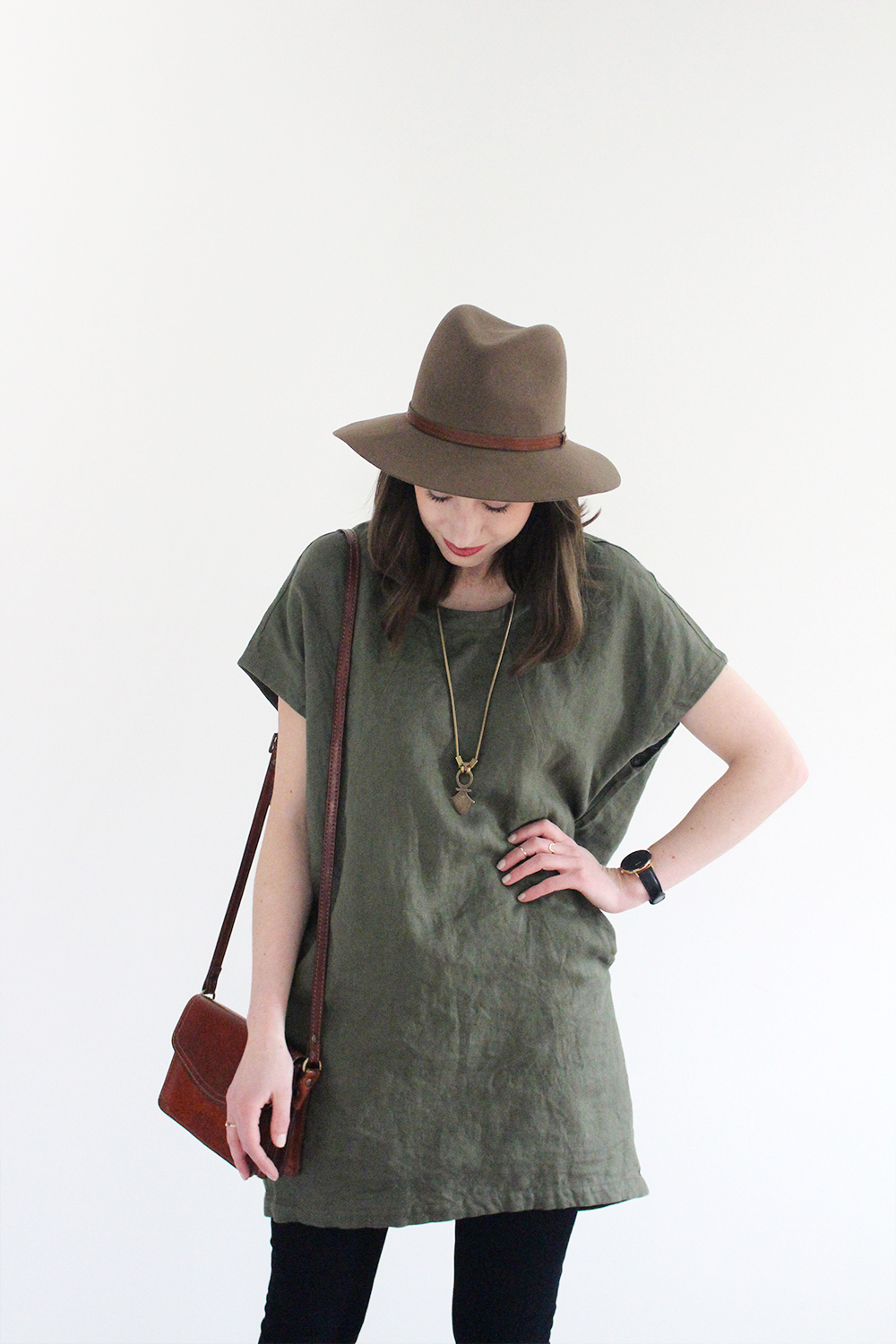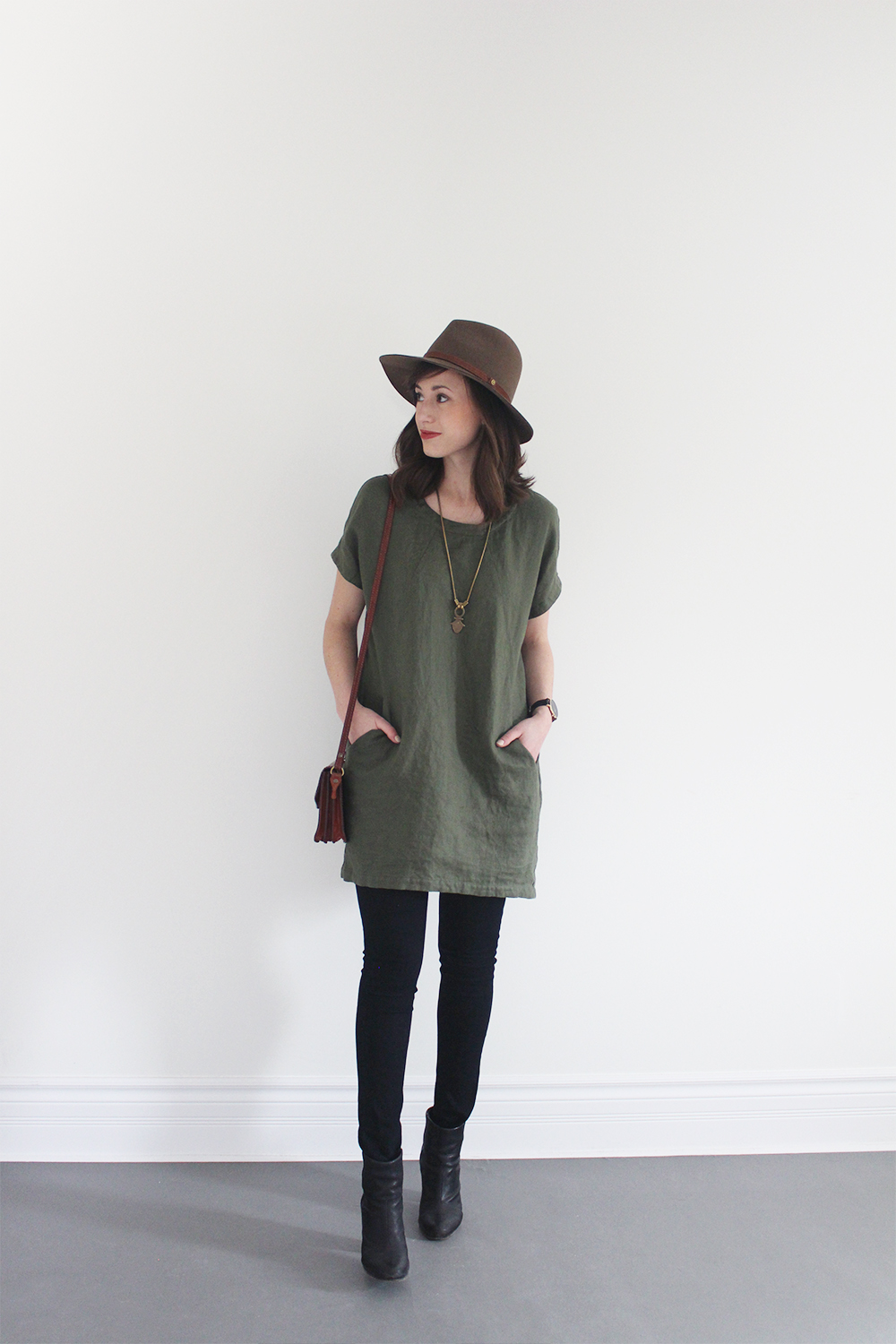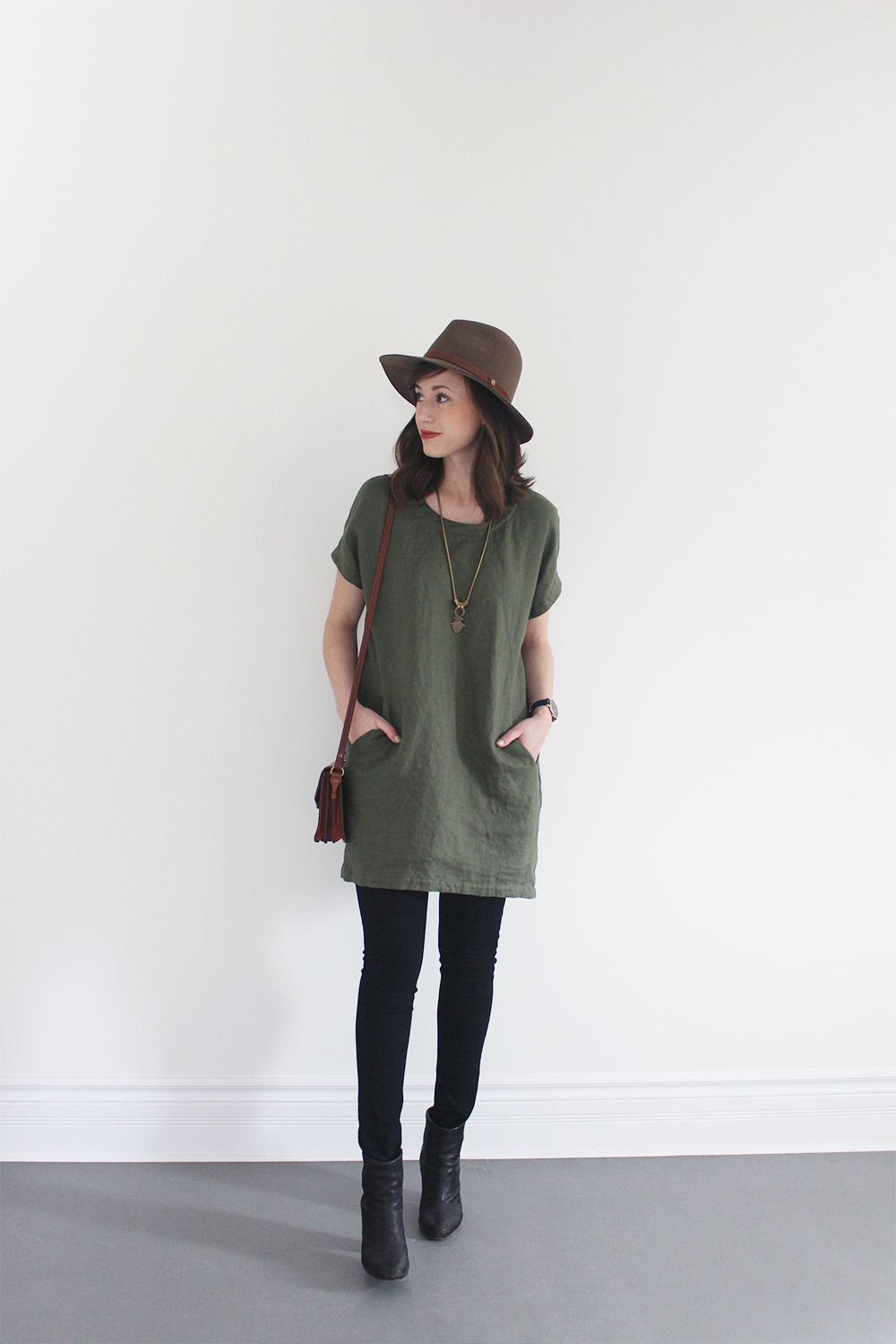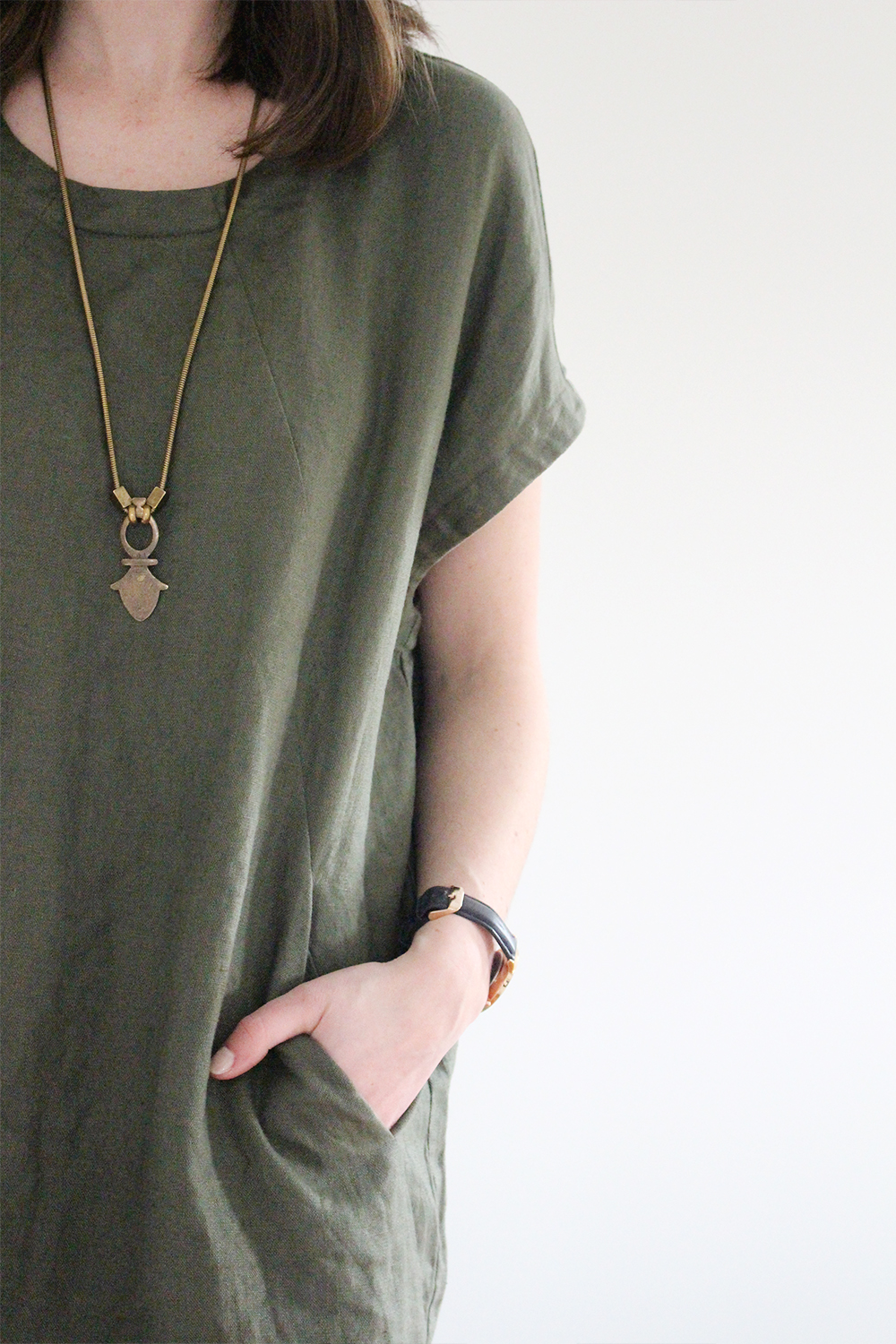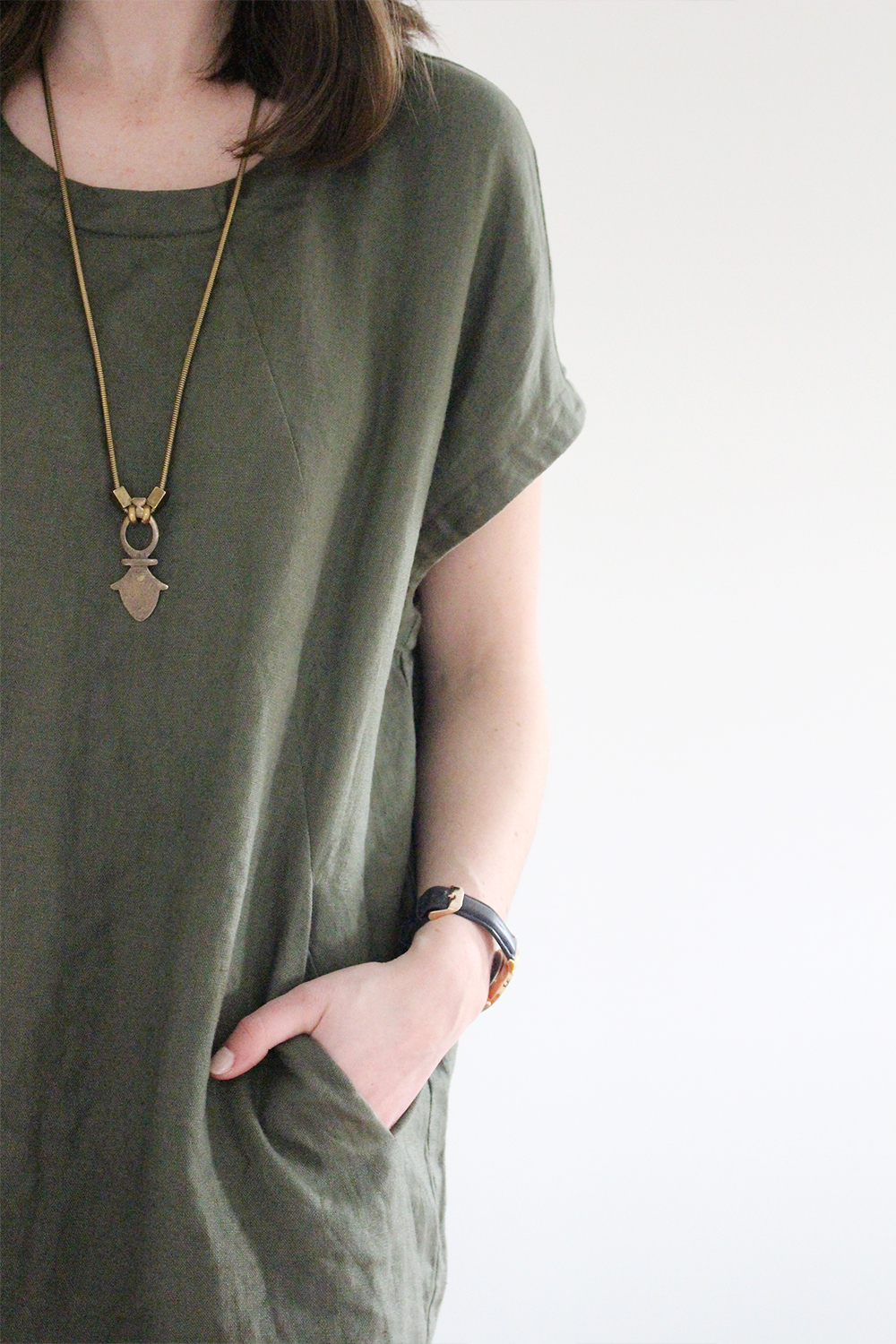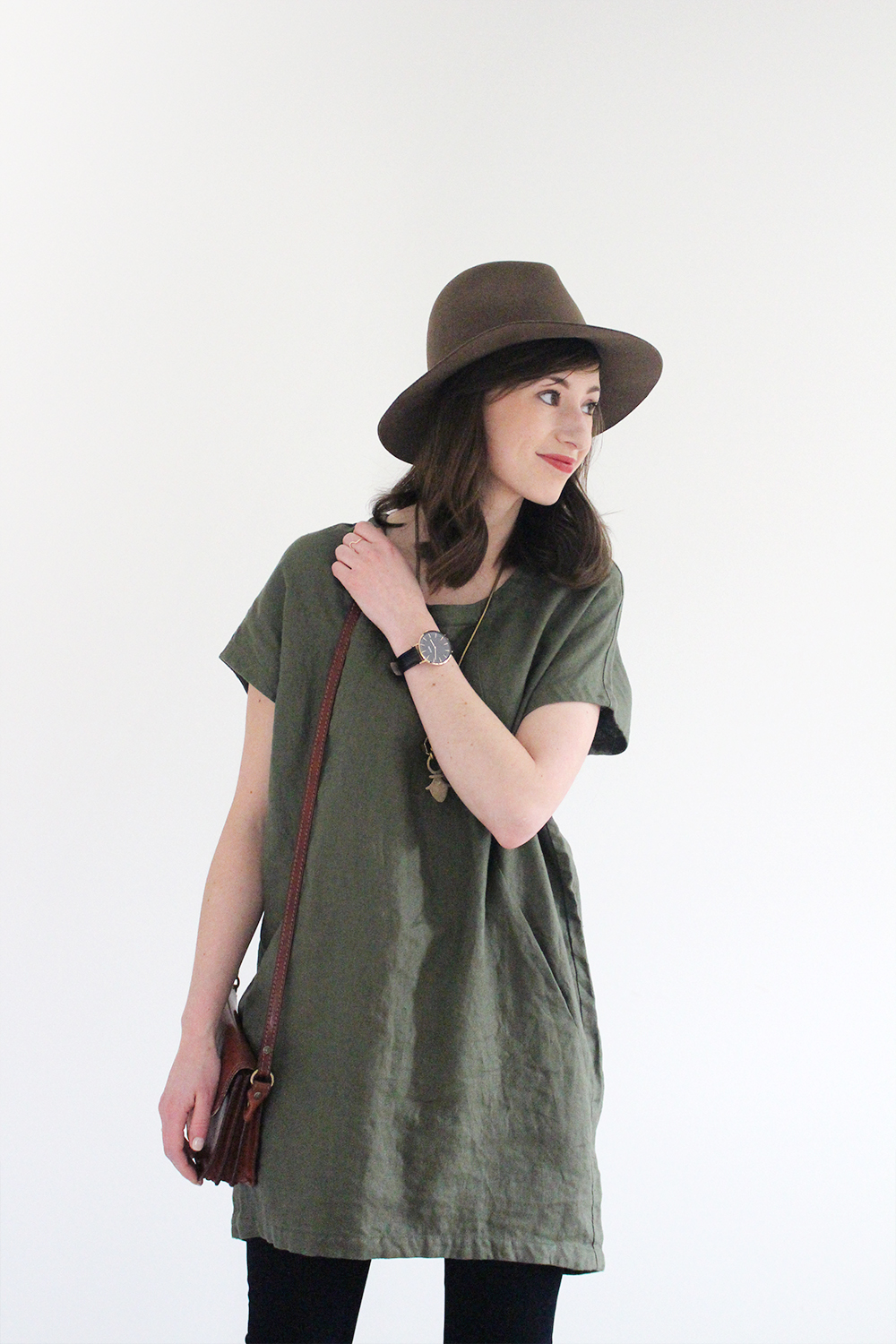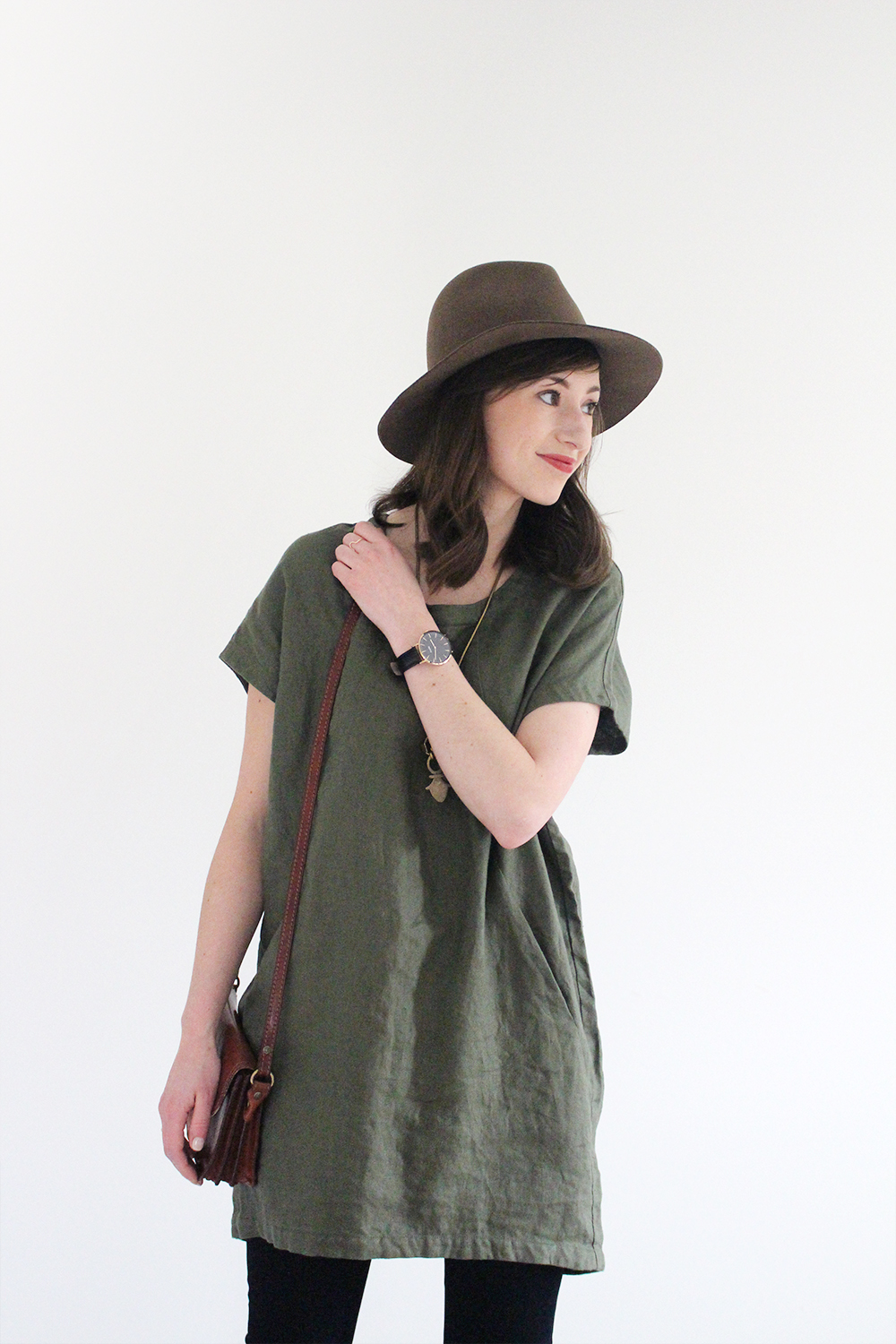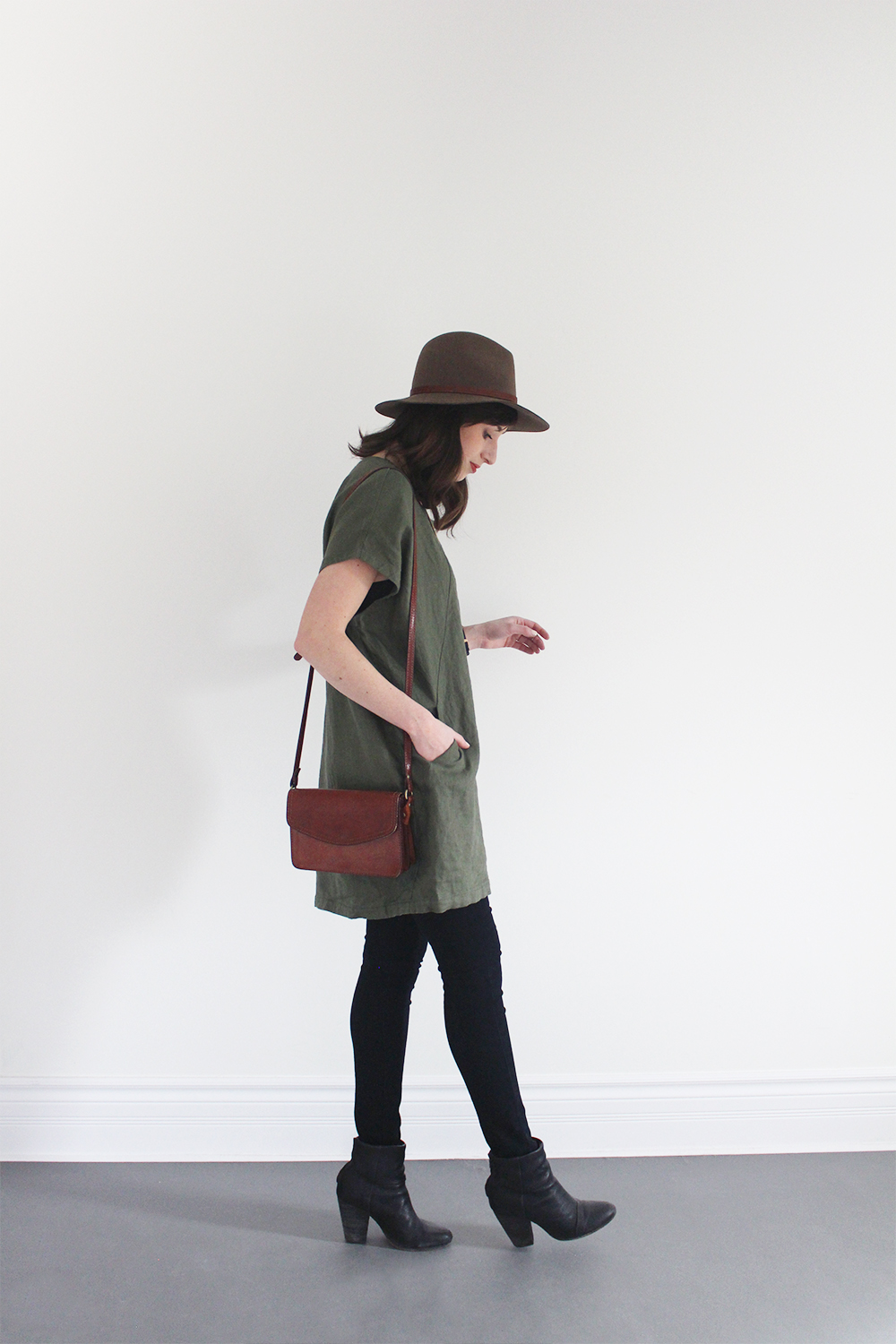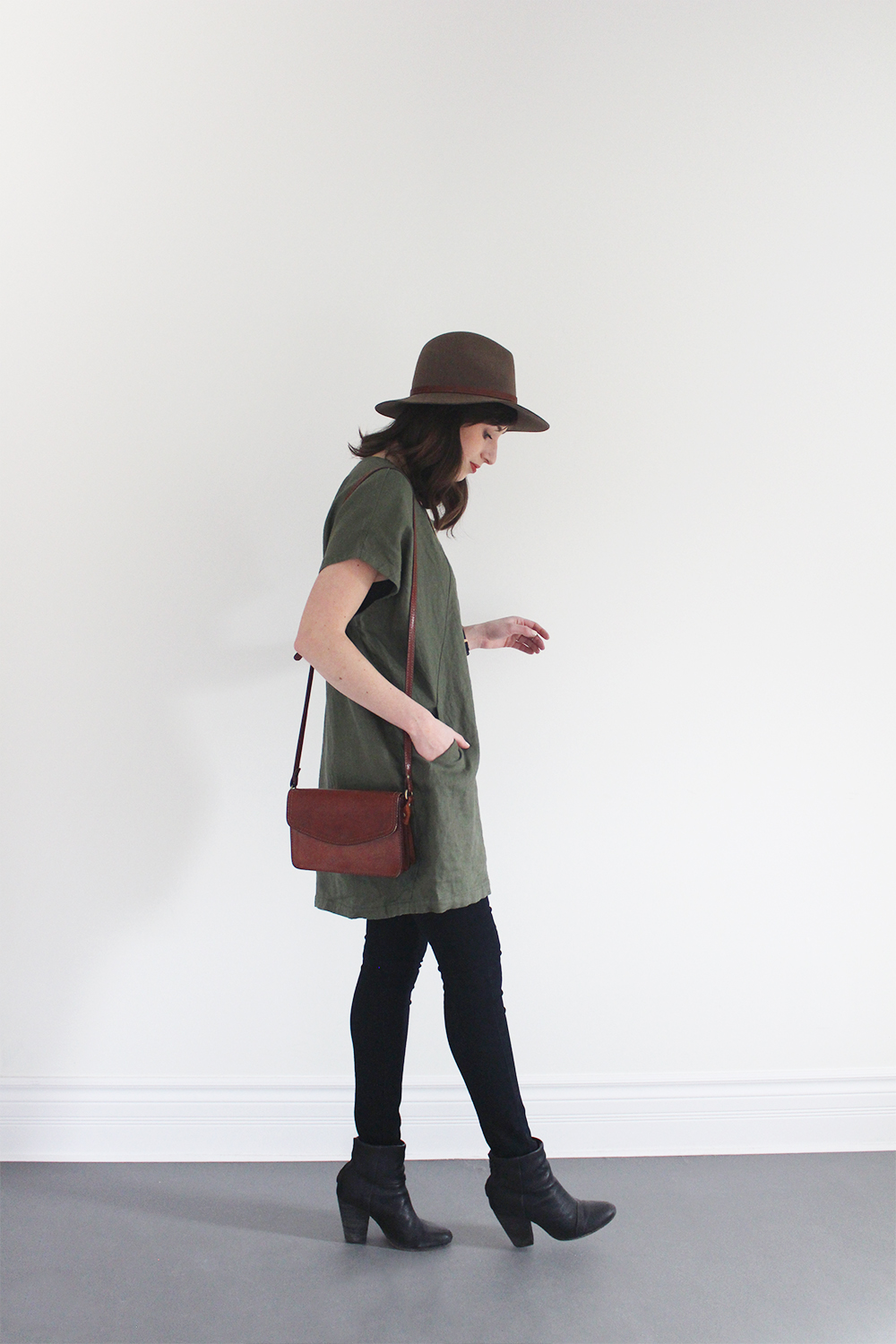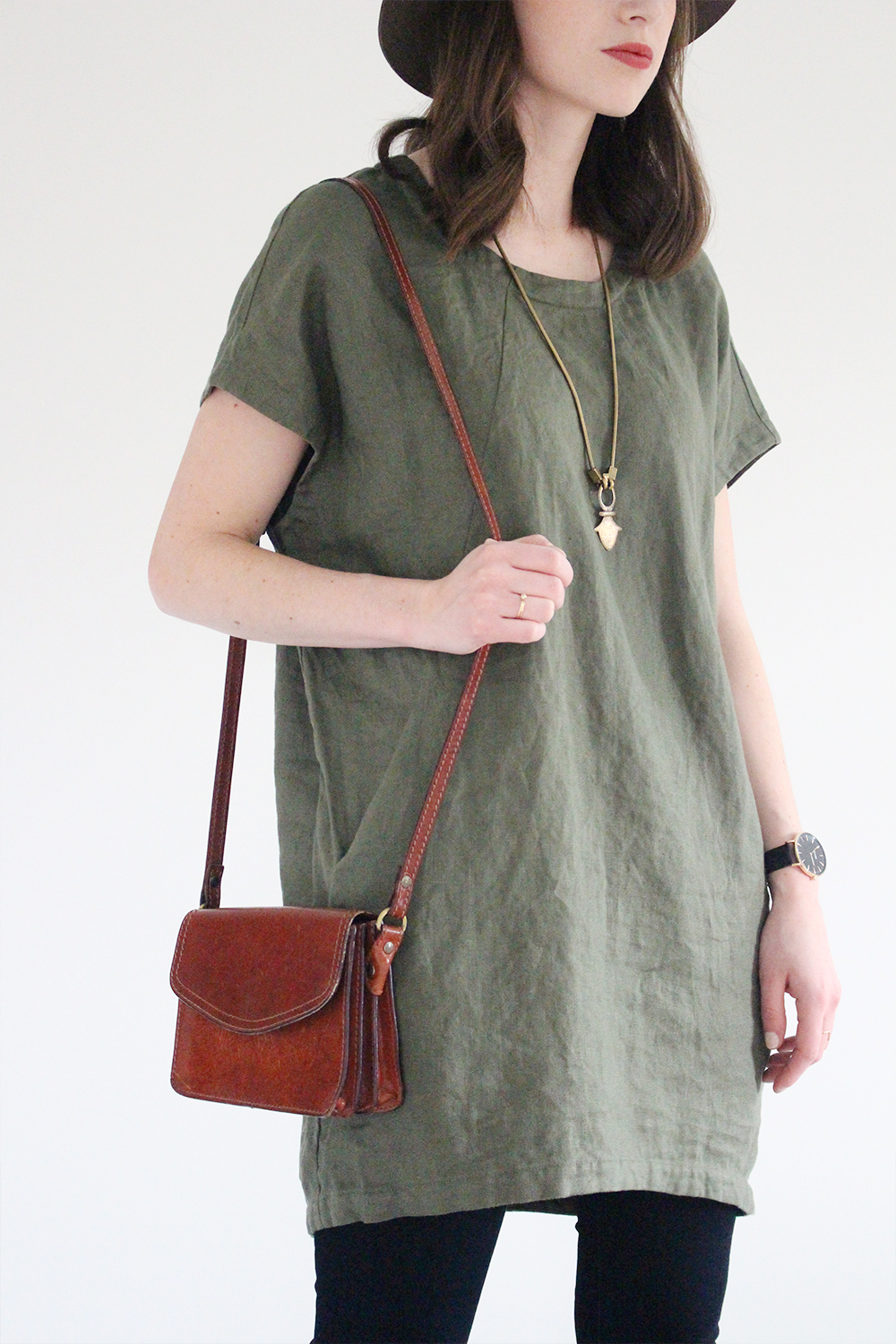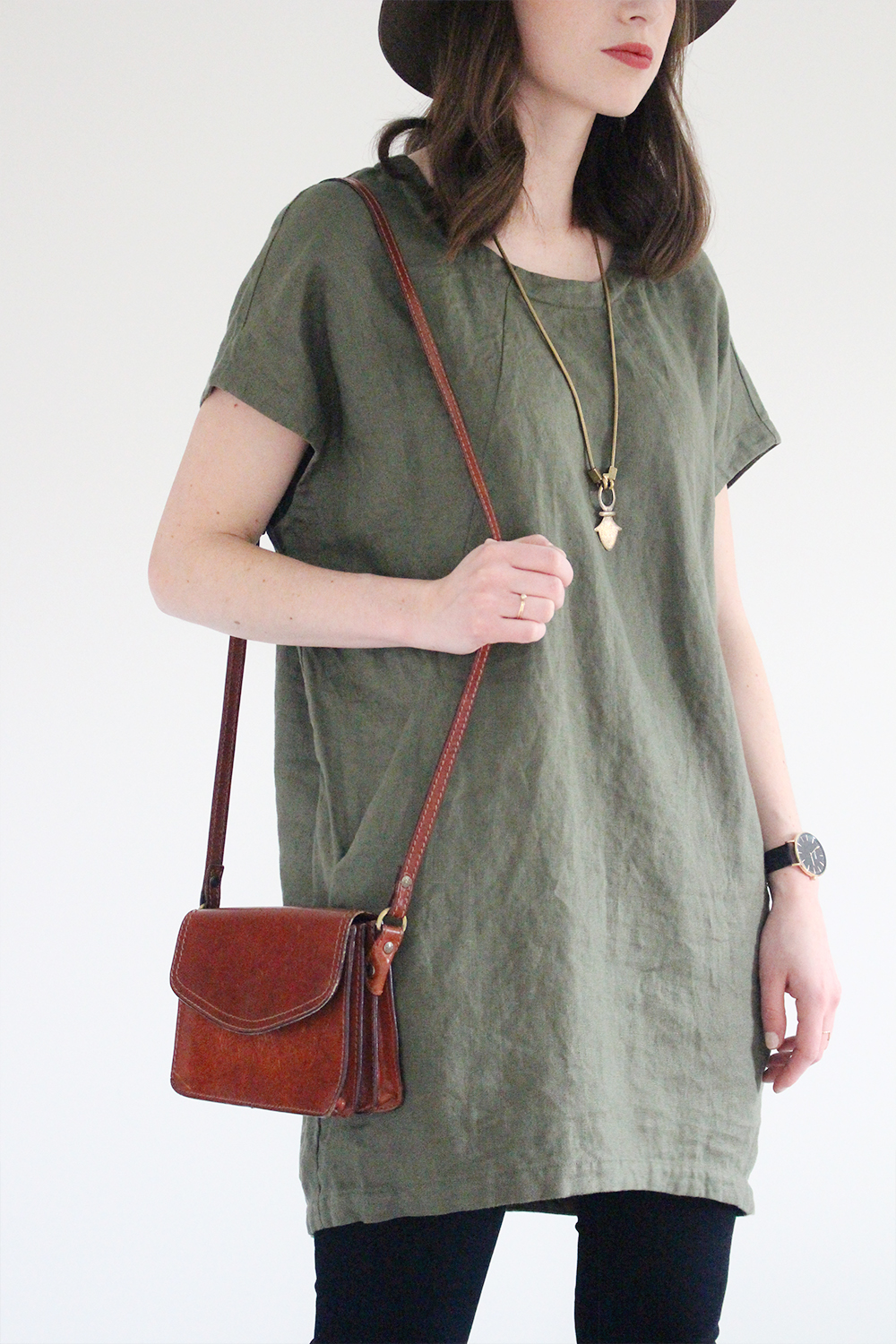 ---
1 | Tunic by Hoi Bo (made in Canada) | Gorgeous charcoal option in lighter linen, with a longer length. I also really like this muted mossy option by Bella Dahl and this tunic from Everlane is a great deal right now!
2 | Hat by Rag & Bone (made in US) | Here's a black version and I love this lighter brown version for spring and this one is a true classic.
3 | Necklace by Biko (made in Canada) | Similar one on sale and I have been lusting over this one for too long!
4 | Jeans by Rag & Bone (made in US) | These and these are other great US made options.
5 | Purse Vintage | This one is so beautiful and I this option is very similar.
6 | Boots by Rag & Bone | Love the Mars boot in all black and this is another great option that's minimal and chic.
7 | Watch by CLUSE | Here is a lovely option for Spring and another classic watch.
---

---