I've said it before and I'll say it again, one of the best parts about running this blog is connecting with other creatives and like-minded style enthusiasts. I read (and respond) to just about every comment that comes through and when a reader leaves a URL to their site I do my best to visit each one. That happens to be how I came across Good Bones, a blog created by Gabi Hutchison, and I was instantly inspired by her unique style and exquisite taste. I visit a lot of blogs throughout the week but few ever hook me in the way hers did. I love the laid-back vibe Gabi's photography and aesthetic gives off while still being carefully considered and tastefully put together. Gabi has a true personal style and it really resonated with me so I decided to reach out and see if she'd be interested in talking about her wardrobe, the reason she supports independent brands and dig a little deeper into her favourite pieces and how they've influenced her style and mindset towards getting dressed. Low and behold, she agreed!
---
So with that I welcome Gabi Hutshison of Good Bones to Style Bee today!
Name: Gabi Hutchison   
Blog: Good Bones
Current City: Augusta, Georgia
Occupation: bookstore owner, artist, homemaker
---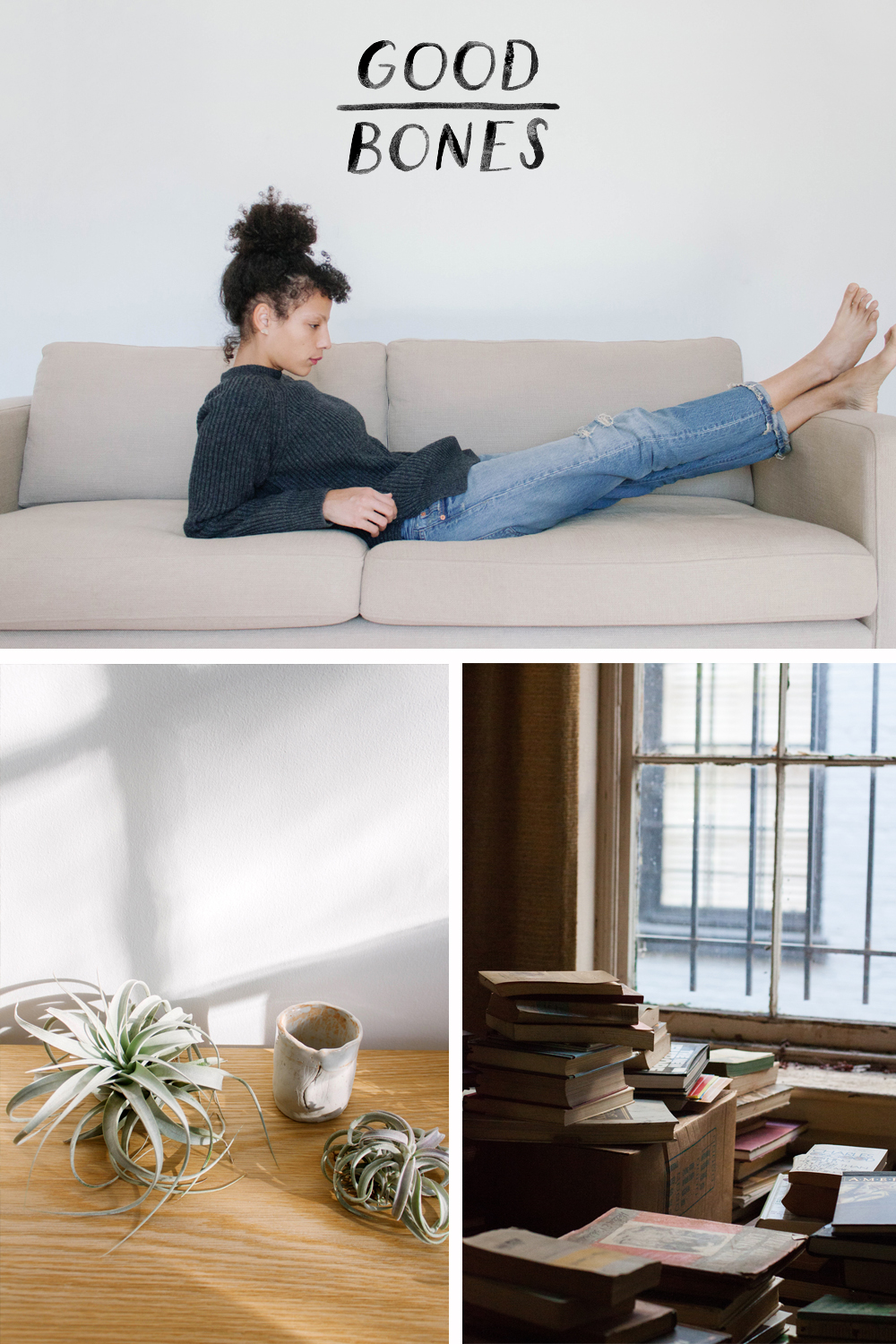 Tell us a bit about yourself and how your blog, Good Bones, came to life. 
Good Bones started as an exercise in appreciation for the ordinary. When you're dealing with challenging things personally it's easy to overlook simple things worth celebrating. I was feeling drained creatively and emotionally and wanted to cultivate that hidden joy however I could. For me so much of joy centers on art: photography, collage, writing, fashion, design. I appealed to my visual self and started Good Bones to document life happenings and explore my interests–what I do and make and find inspiring no matter how mundane. I never had a goal or plan for the blog, which was kind of the point. There's no structure or schedule or expectations. I do it for fun. A focus on style has naturally occurred and I very slowly worked up the courage to do more personal fashion posts. I still get nervous about that sort of thing (I'm much more comfortable behind the camera that in front of it!), but getting out of my comfort zone a little is a good thing.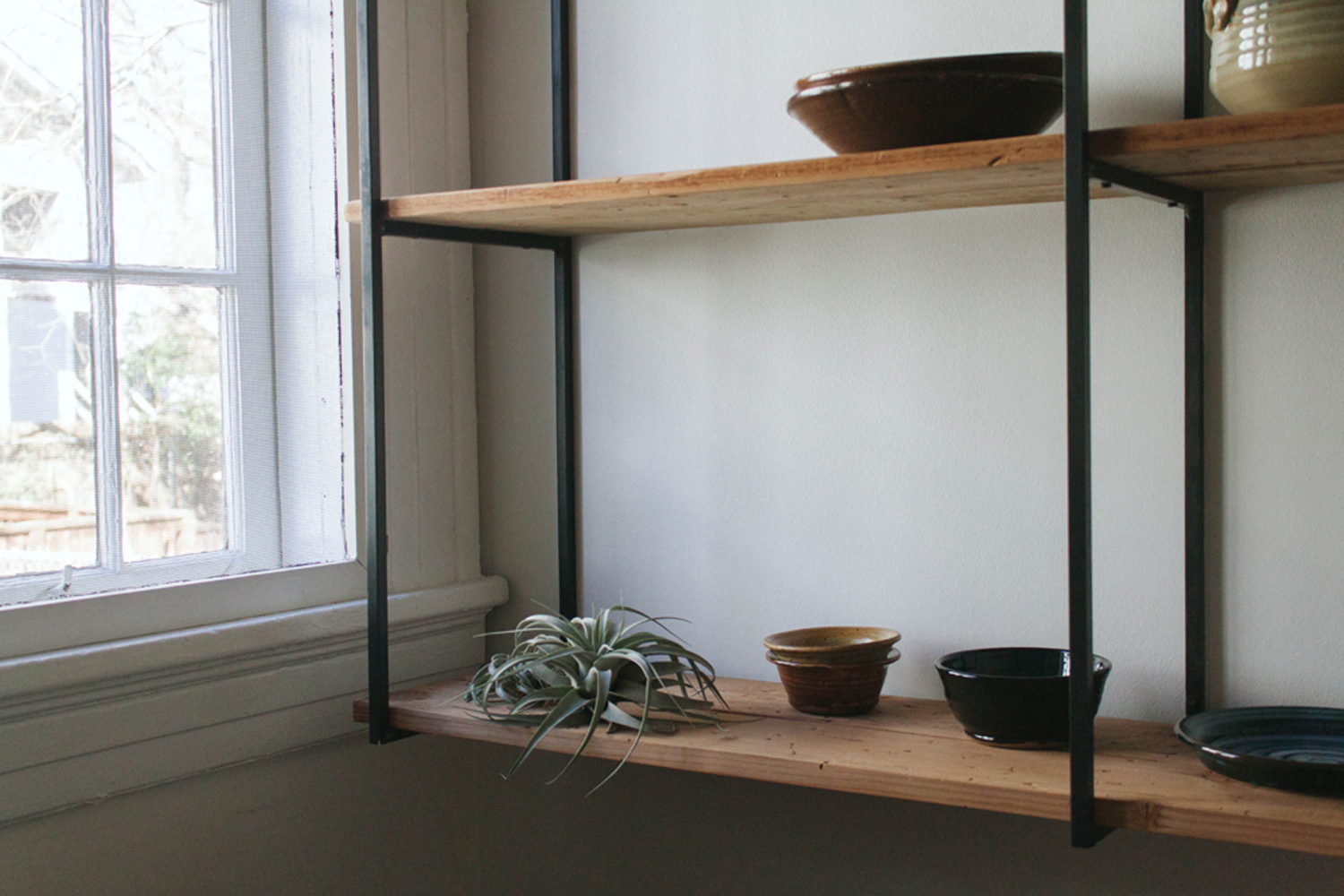 ---
What are the 3 most worn/loved items in your closet? 
---
 1 | Vintage black pants
Where did you find them? Na Nin in Richmond, Virginia. 
How long have they been in your wardrobe? About a year.
How have they influenced your personal style? Until I bought these pants, I was convinced I couldn't pull off anything with a wide leg, especially a wide cut in such a flowy fabric. Now I could wear this style and nothing else. It's a beautiful, flattering silhouette that works well with anything—a boxy sweater, a delicate blouse, even a dress. They're comfortable and elegant without being too fancy, and they make getting dressed a breeze. I want what's in my closet to really be worn, and these make that easy.
If it somehow got lost or ruined today, would you immediately want to replace it? Yes, I'd absolutely want to replace them. Perhaps I'd get a more structured pair to change things up.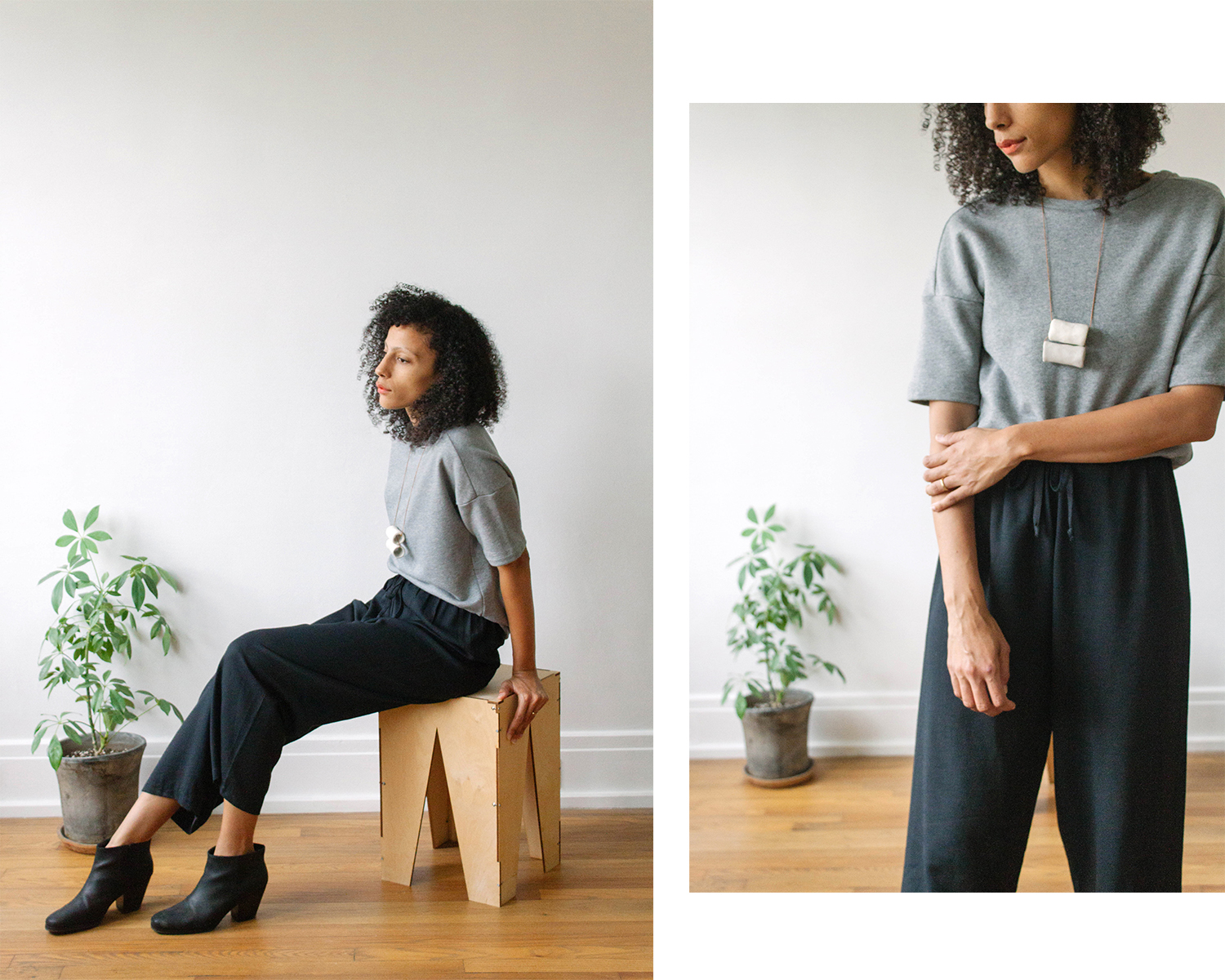 Pants Vintage (Similar option here and here) | Boots Rachel Comey | Grey Tee DEMYLEE (similar here and here) | Necklace ACADEMY (similar here and here)
---
2 | Maryam Nassir Zadeh white button down dress
 Where did you find it? Rennes
How long has it been in your wardrobe? My husband got it for me as a gift this past Christmas and it quickly became my favorite dress.
How has it influenced your personal style? The idea of a uniform is so appealing thanks to this dress. Sometimes it's hard to be satisfied when you don't have all the latest things, but this dress reminds me to appreciate classic designs. They're still fresh and striking.
If it somehow got lost or ruined today, would you immediately want to replace it? Replacing it would be a must!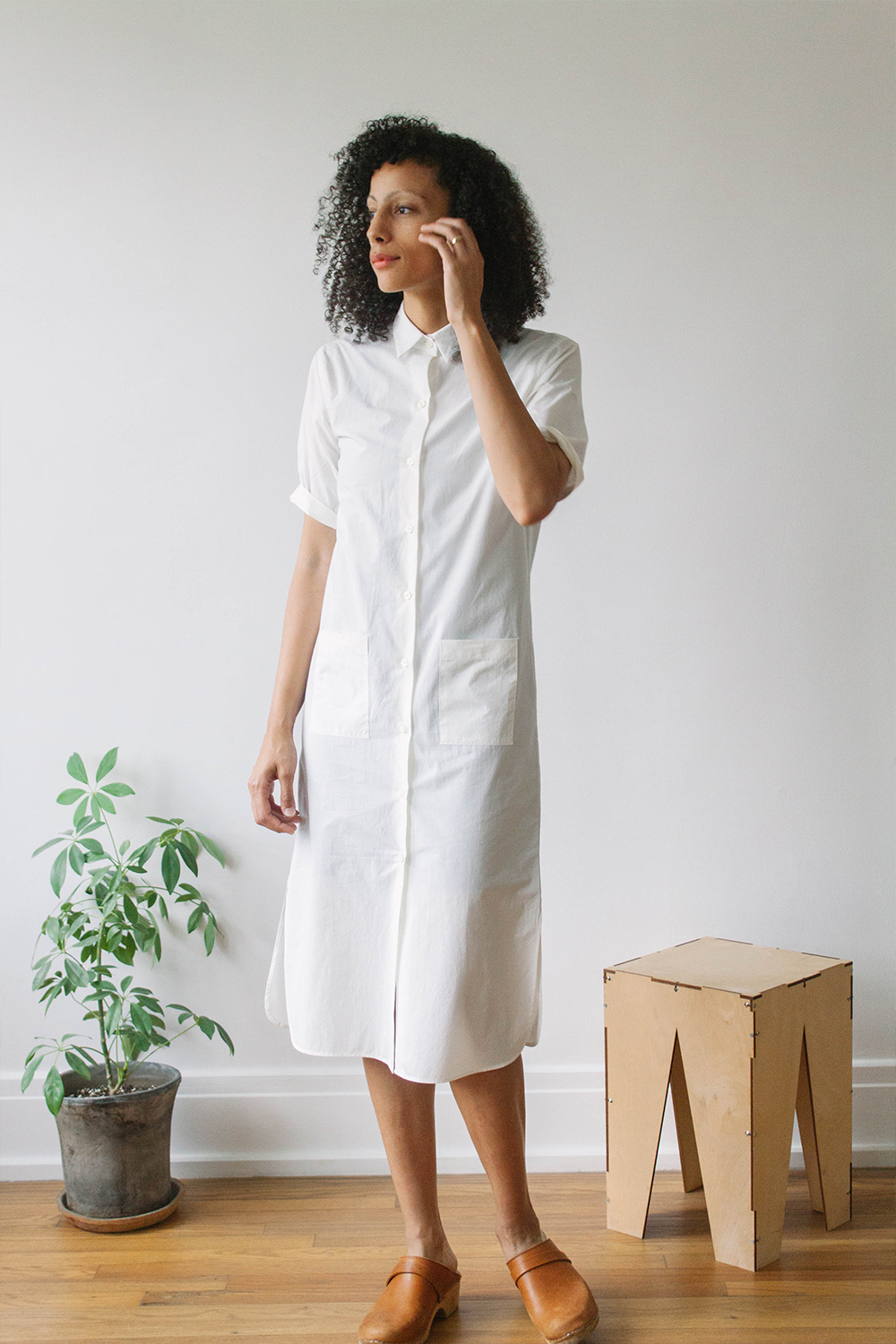 Dress MNZ in Grey (similar here and here) | Classic Tan Clog (similar mule versions here and here)
---
3 | Complex Geometries top
Where did you find it? Complex Geometries
How long has it been in your wardrobe? Five years or so.
How has it influenced your personal style? This top is very dramatic, but it balances well with the simpler items in my wardrobe. I'm reminded that it's possible to be more adventurous while also doing what you know works well for you. Complex Geometries sort of started it all in terms of my love for shape and proportion. This piece is responsible for so much of my experimentation and appreciation of a well thought out but accessible wardrobe. It's so easy to feel confident when I'm wearing it.
If it somehow got lost or ruined today, would you immediately want to replace it?  Yes! I'll always have a love for dramatic proportions and lots of black.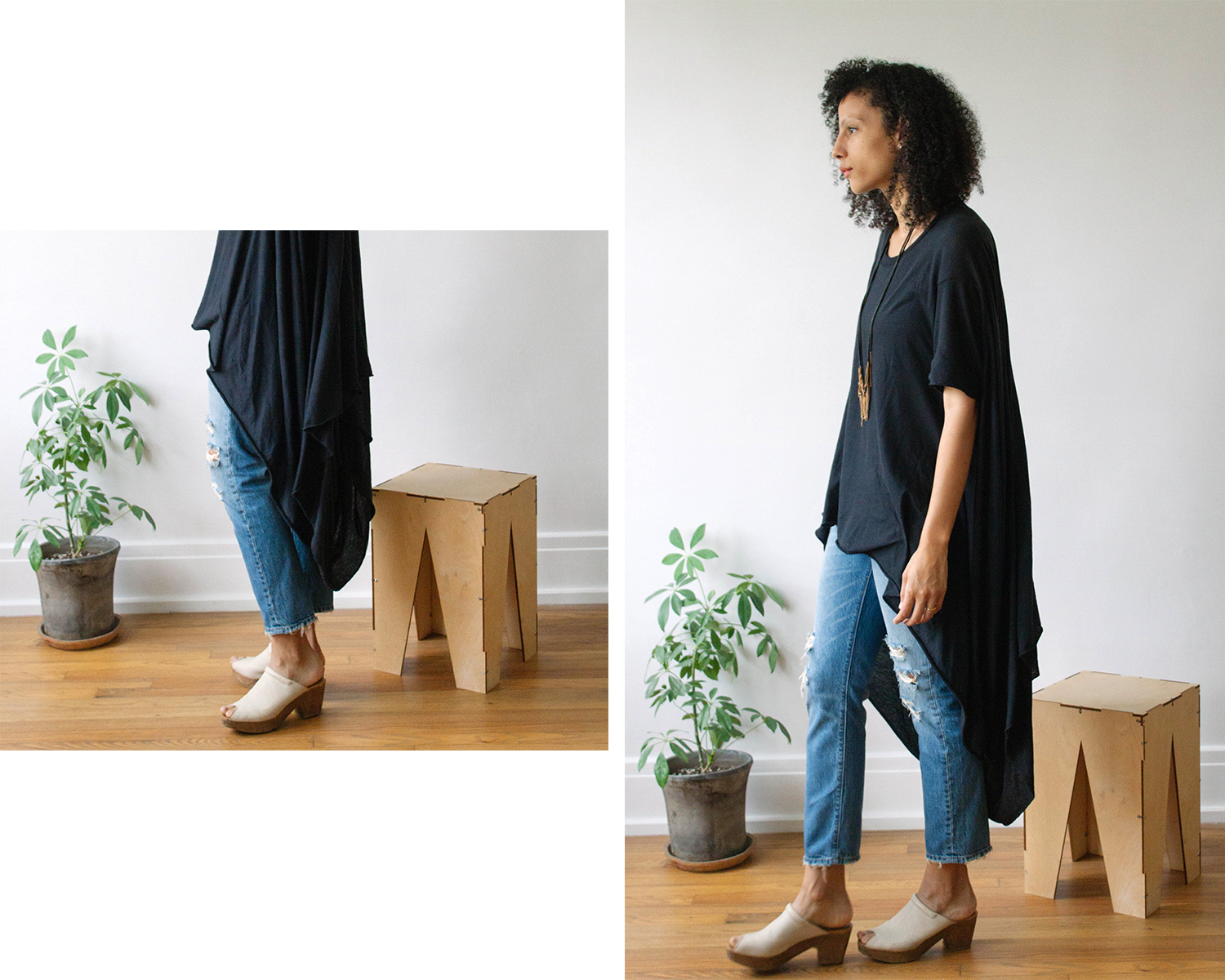 Top Complex Geometries | Distressed Denim (similar here and here) | Similar Mules
---
How would you define your personal style in 5 words or less?
Clean, versatile, cultivated ease.
---
We connected over a mutual appreciation for shopping from independent makers. Why is shopping responsibly important to you?
I'm a believer that our things should matter and they should last. Shopping small means shopping less and buying better quality items, yes, but I also believe it means shopping in a way that benefits more than just my own personal interests. I'm very grateful to have to ability to serve others by being more mindful of how and where I'm spending my money.
Have you always been a big supporter of shopping small?
I don't remember growing up hearing about the importance of shopping small. I'm sure my parents shopped at independent businesses occasionally, but it was probably the exception instead of a priority they consciously made. It wasn't until almost 9 years ago when I got married and joined my husband in owning a small business that I began to understand how important it is to support independent businesses as often as possible. There's something so special about what they offer—the sense of community that develops, the superior quality, and the level of attention and care they give their products and customers. They've committed to me and I want to commit to them. I know there are real people behind each store or brand, and the encouragement of others is immensely impactful. It's a privilege to show I care by supporting and celebrating their work.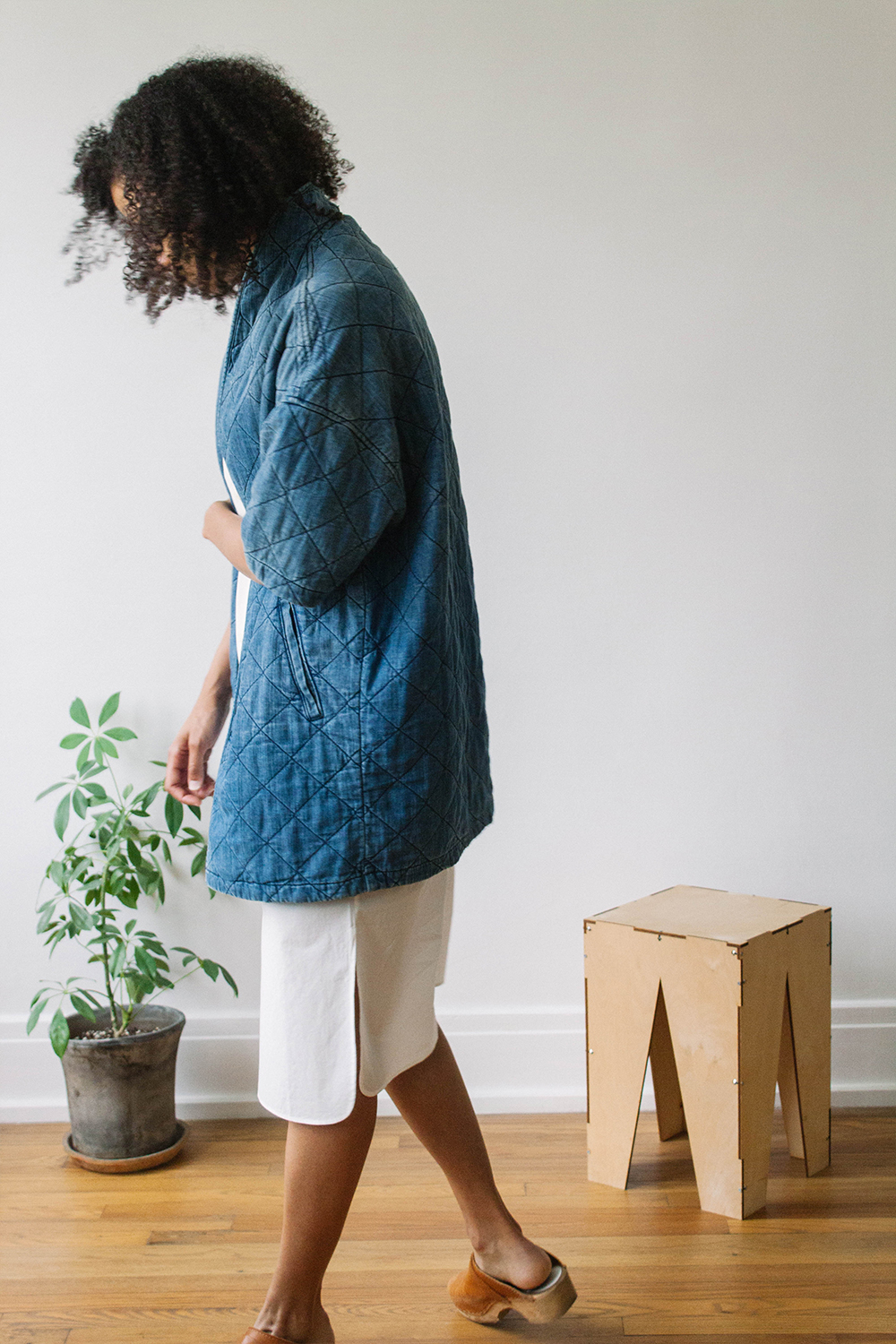 What are a few of your go-to places to shop (online and/or local)? 
I love my city, but unfortunately no one carries the kinds of clothing I'm drawn to or the brands I enjoy. I took a break from buying vintage a few years ago because it seemed too difficult to find pieces that fit my aesthetic, but I've recently had more success and collected some really special secondhand pieces that are built to last. I could go on all day about the impact of shopping independent and local, but in the absence of local options I do my shopping from independent shops and designers that are available to me online or in other cities we may be visiting. There are so many to choose from, but I especially love Rennes, Mohawk General Store, Mille, Totokaelo, Na Nin, Need Supply Co., and Parc.
What makes a great outfit for you?  
Comfort is a major priority for my wardrobe, but I want my clothes to reflect a certain unique quality as well. It's that unexpected element in the details—the surprising hems, subtle patterns, and unconventional layering. I want my outfits to be elegant and distinct without being overdone. I started my blog to help see the beauty in my own everyday, and in doing so I've found that a simple wardrobe for the everyday doesn't have to be uninspiring. Pieces with an understated glamour always make for the best ensembles.
When did style become a creative outlet for you? Do you have any others?
I wasn't terribly adventurous in high school and without a job or license I didn't have access to much in terms of clothing. In college I started to explore my style (which coincided with the start of my obsession with blogs) and found great pleasure in creating outfits. It felt like an extension of my art. I'm painfully shy and reserved so developing my style allowed me to subtly say things I find difficult to say otherwise. Collage is another creative outlet for me. Exploring lines, shapes, textures, proportions, layering, creating a unique and unexpected story—those same things are what I love about fashion and style. The last several years have also allowed me to cultivate my love for interiors and design. Decorating our house, making it a home, has been a long and immensely enjoyable process.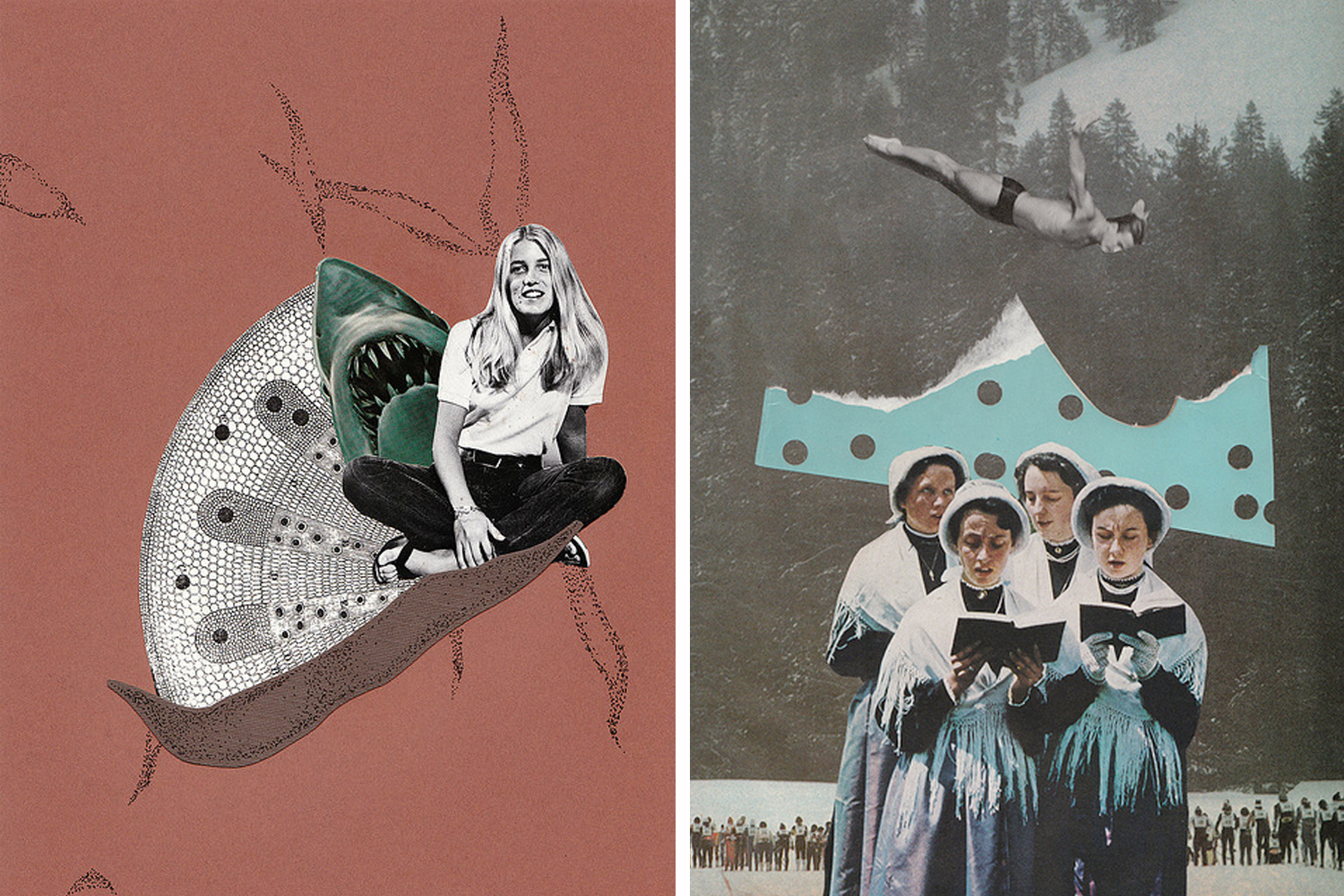 ---
Do you have any items on your Spring Wish List? 
Jesse Kamm Sailor Pants: Blue | Salt | Iron Oxide | Black
---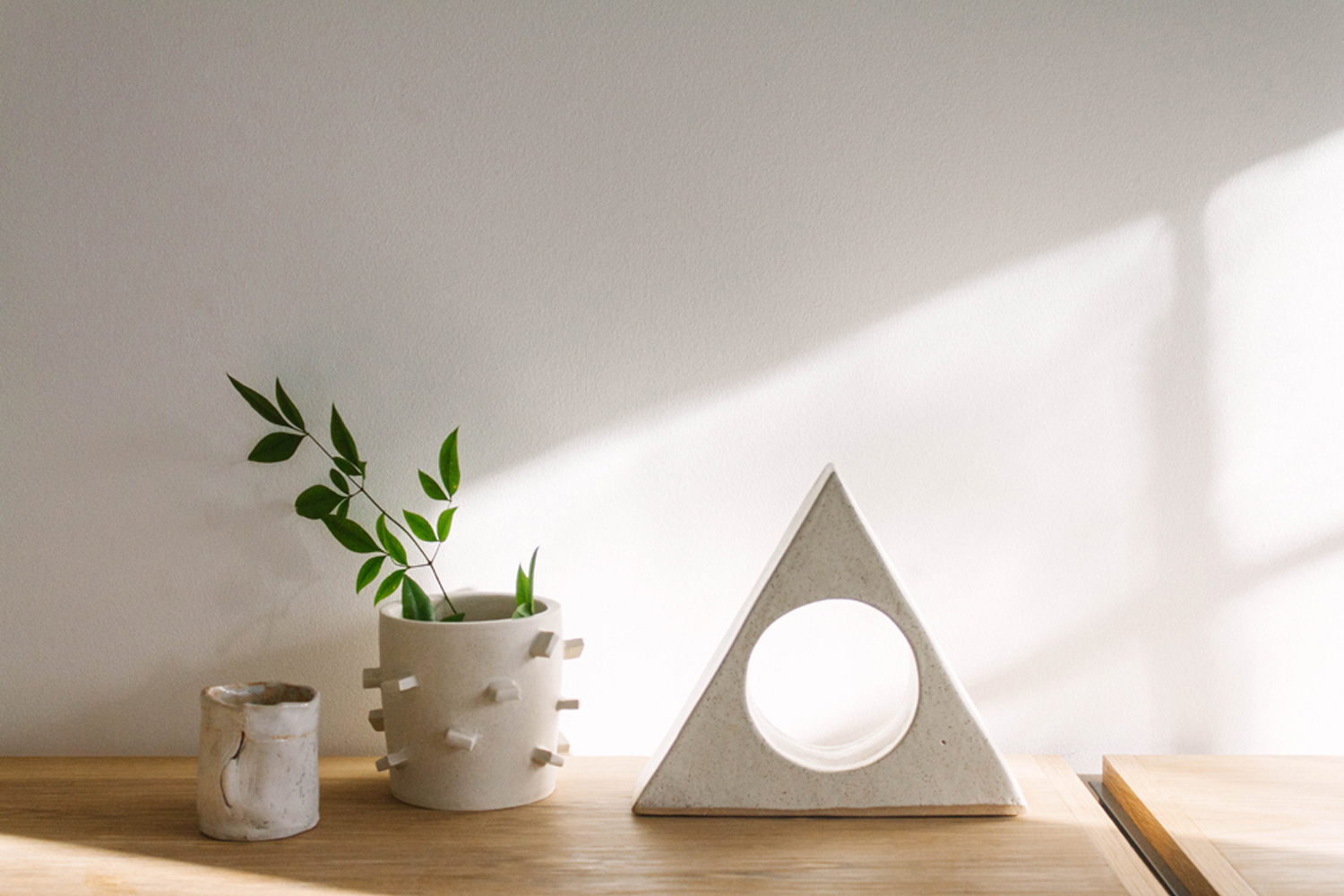 What are you looking forward to seeing/doing/reading/eating this Spring?
This Spring I'm looking forward to finishing up the Area X trilogy by Jeff VanderMeer, putting the finishing touches on decorating our newly renovated home, making new collages, lots of running, picnics with pimento cheese sandwiches, celebrating 9 years of marriage and hopefully taking a trip to one of my favorite cities, Charleston, SC!
---
Thanks so much to Gabi for sharing her beautiful images and insightful take on personal style with us today! I love this sentiment in particular:
---
Pieces with an understated glamour always make for the best ensembles.
---

---